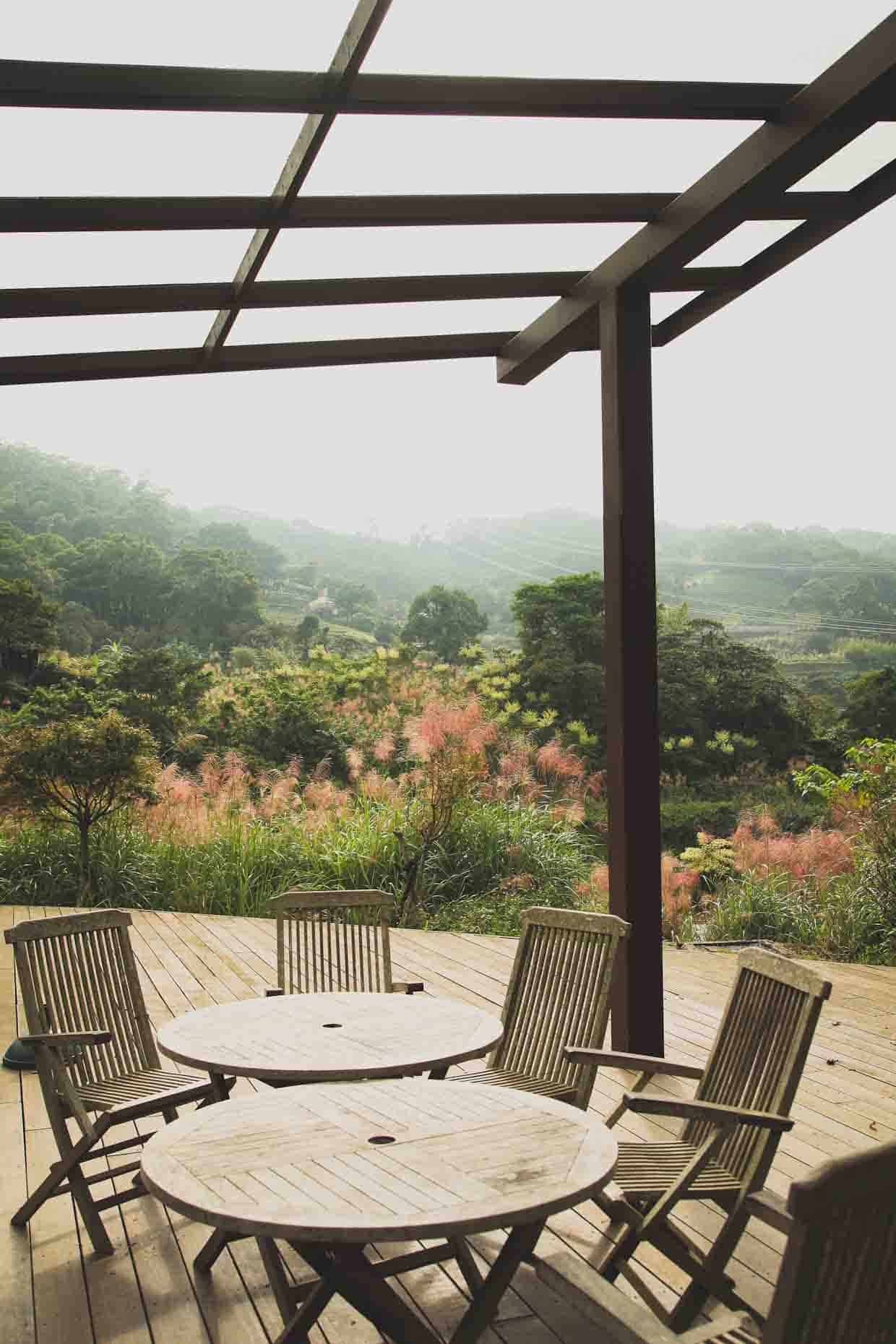 Contrary to popular American belief, if you have a family of four with a fluffy dog, you don't need a minivan. A scooter will do. Just one of the many fact jewels from our trip to Taipei.
Also, carry an umbrella at all times. And your friend's light-weight waterproof jacket you can shove in your purse (because you don't own one yourself). And maybe a poncho. In a pinch, you can snag one from the shopkeeper next to the bus stop who keeps a box for surprise storms. Business is great on rainy days.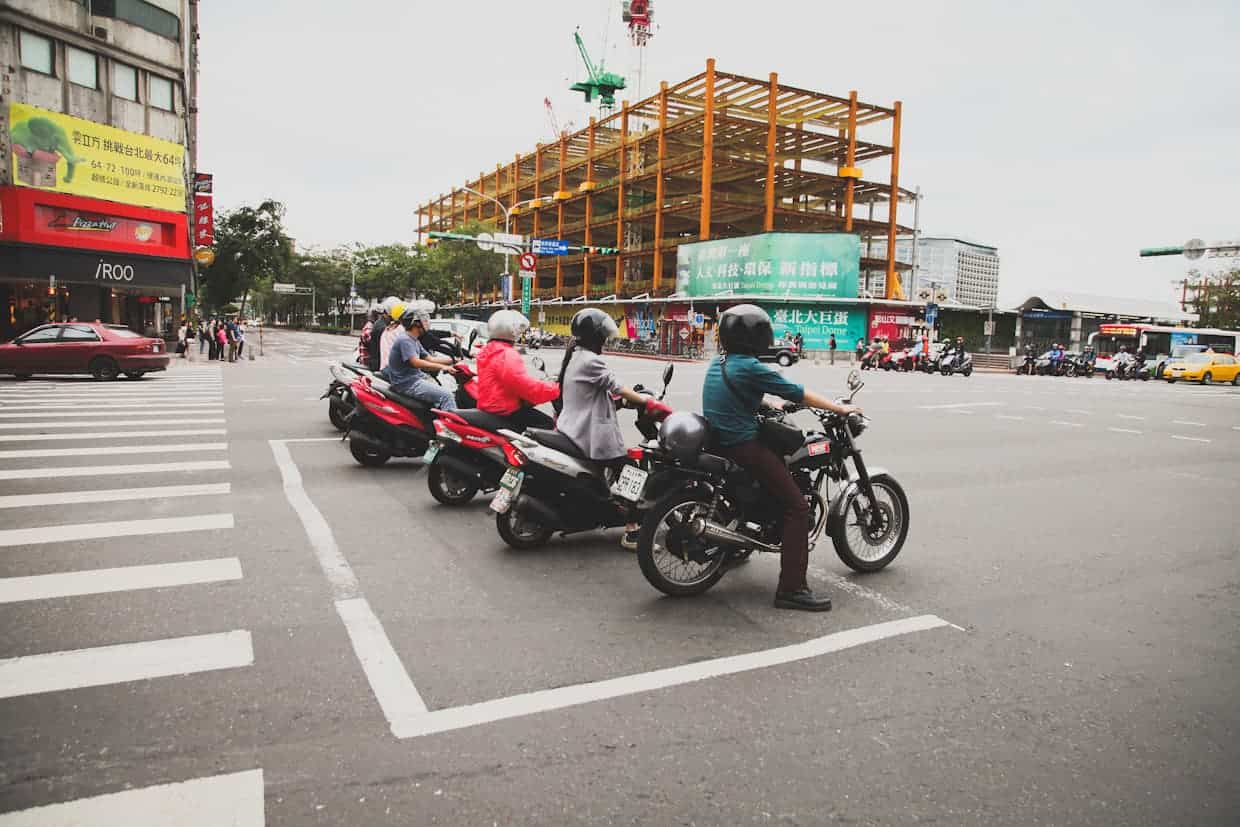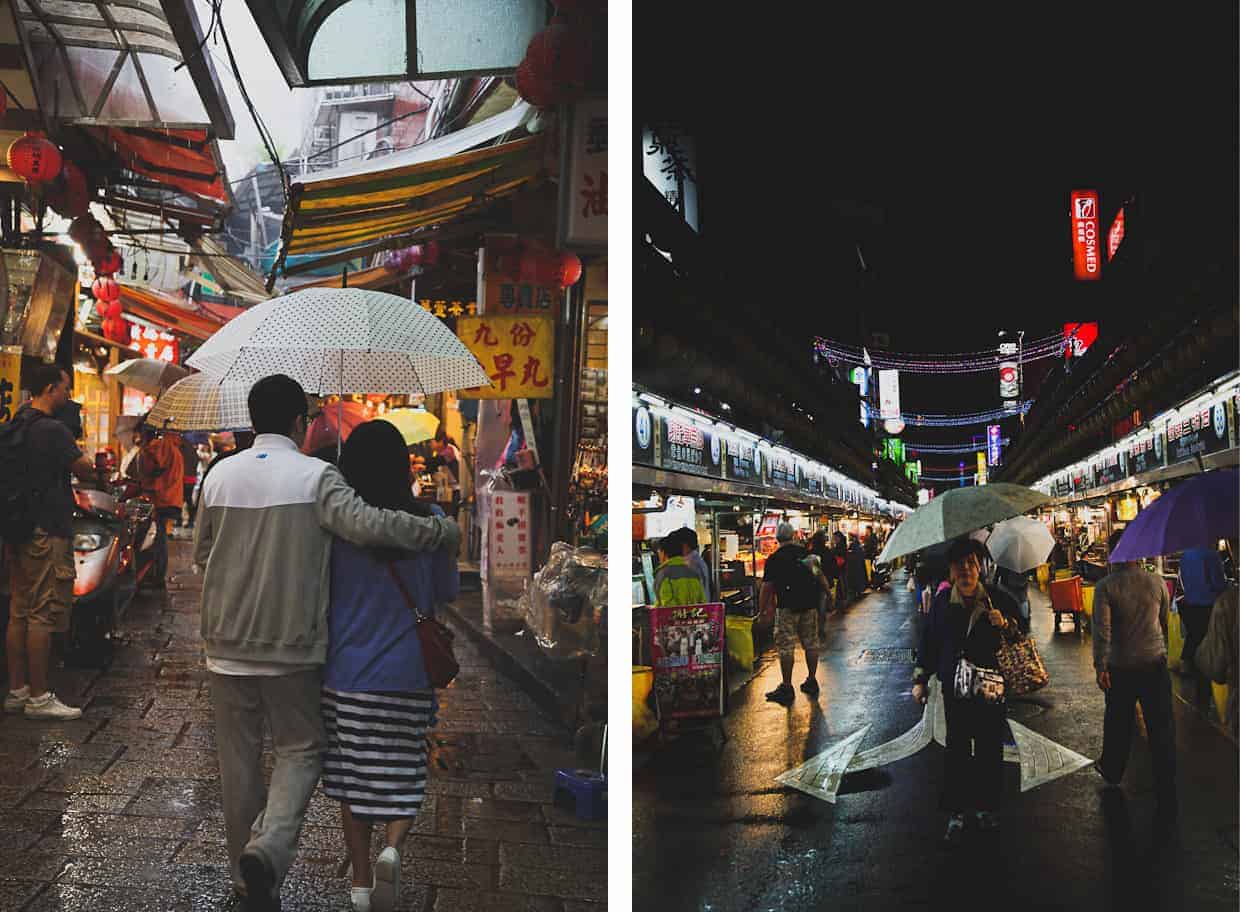 We spent the first four days of our honeymoon last November exploring Taipei, a city Lucas knows oh so well. After 19 business trips to Taipei, he's racked up quite the frequent flier miles and collected a list of many hidden gems he's been dying to share with me. Four days was not enough, and we've promised that when I finally finish my dissertation, we're jetsetting off to Taiwan again.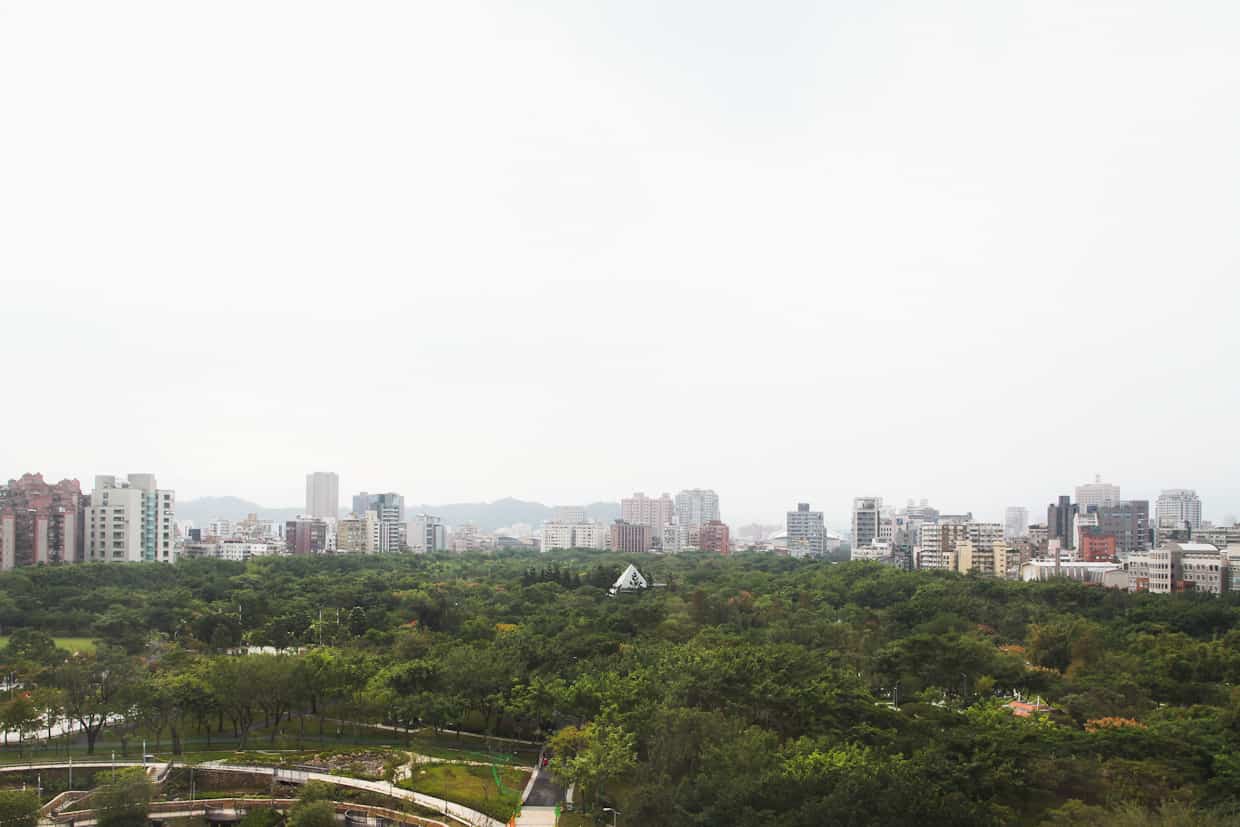 We put off our honeymoon for four months after our DIY backyard wedding so we'd have time to actually plan. Read: make restaurant reservations. You know, the important things. A girl's gotta eat and no mealtime will go wasted. But first: spend a week watching Anthony Bourdain's No Reservations in your jammies on the couch with the cats.Then if you're like me, spend the next three months compiling a mile-long spreadsheet of every possible thing you want to do. I'll tell you more about my spreadsheets when Snixy Kitchen takes you to Tokyo.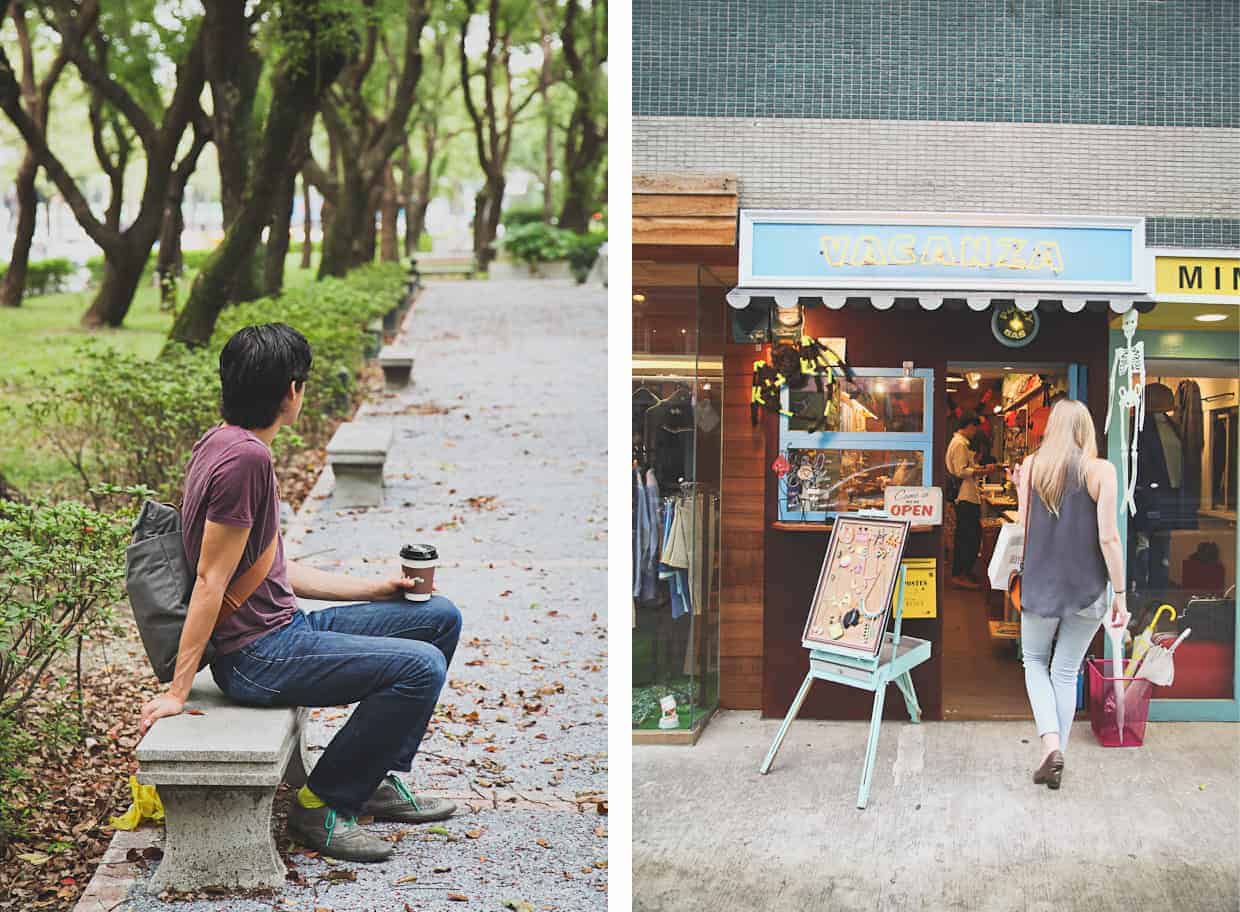 Travel abroad tip #1:
Once you've figured out where you want to eat, e-mail your hotel concierge ahead of time and ask them to make restaurant reservations for you. When necessary, they'll even pre-order for you if it's a restaurant with a choice of fixed-price menus.
In a country where you don't speak the language, the concierge can be your best friend. Each morning, we'd tell our hotel concierge all the places we wanted to go and they'd write out in Chinese all the necessary information so we could show bus and taxi drivers where we wanted to get off.
Travel abroad tip #2:
Don't be afraid to explore. Some of our best days happened because we decided to walk off the beaten path. To go where the people weren't. To figure out how to get to that point way over there – it looks pretty. I bet there's a view. To climb this staircase in the rain that seemingly leads to nowhere.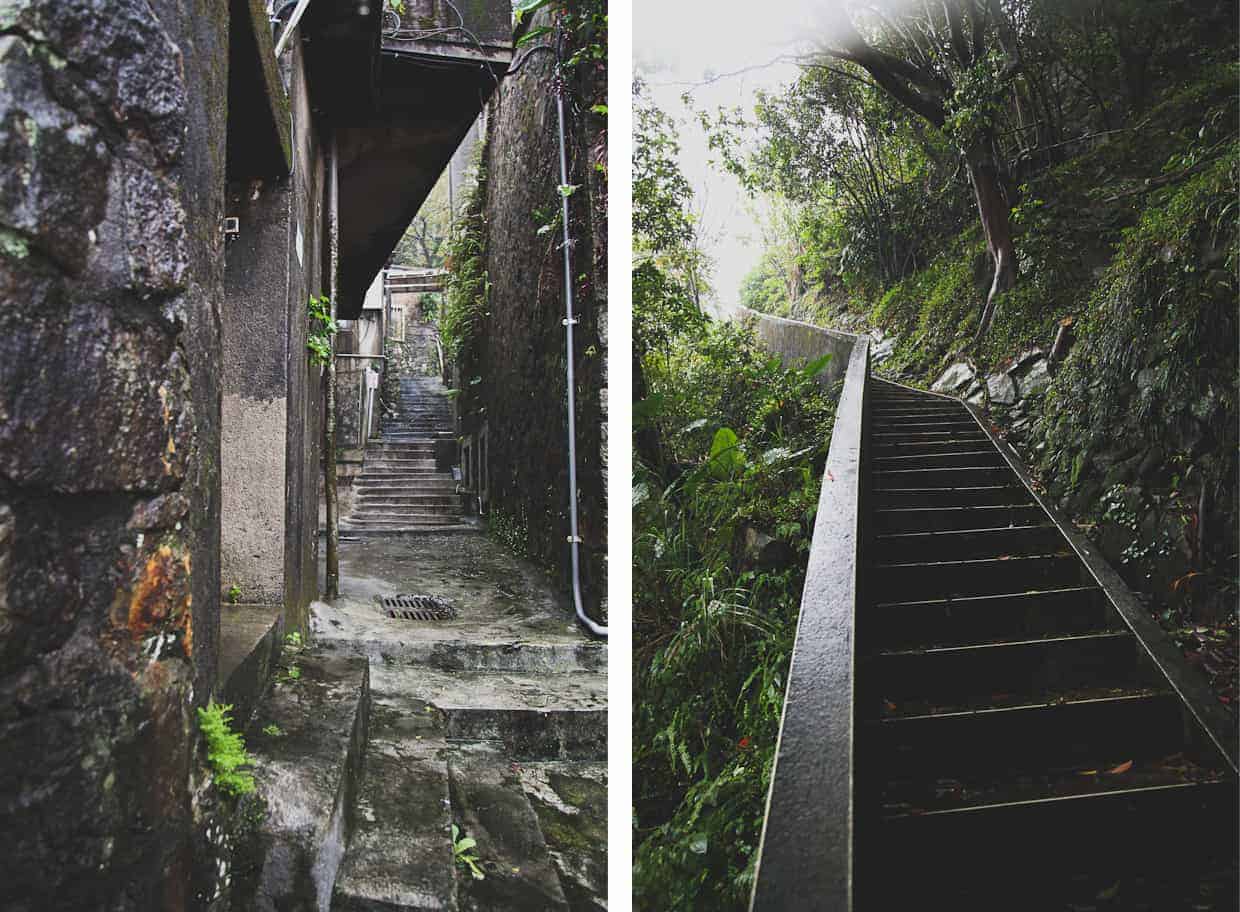 Here's a breakdown of our trip. Jump to the bottom for our eat, see, do, shop, and stay guide to Taipei!
Day 1:
Let's take it easy – we just spent 14 hours on a plane. I haven't changed my underwear in way too long and what day is it anyhow? We stumbled upon the pop-up Flower & Jade marts under the highway on our way to all the hip shops near our hotel. Our primary destination goal was the tea & candy shop that Lucas has been bringing me treats back from since his very first trip. A shop where my 5-year-old self definitely would have thrown a doily-covered tea party for my dolls. I wonder if the girl wearing the "F**K FAKE" t-shirt was heading to the same place?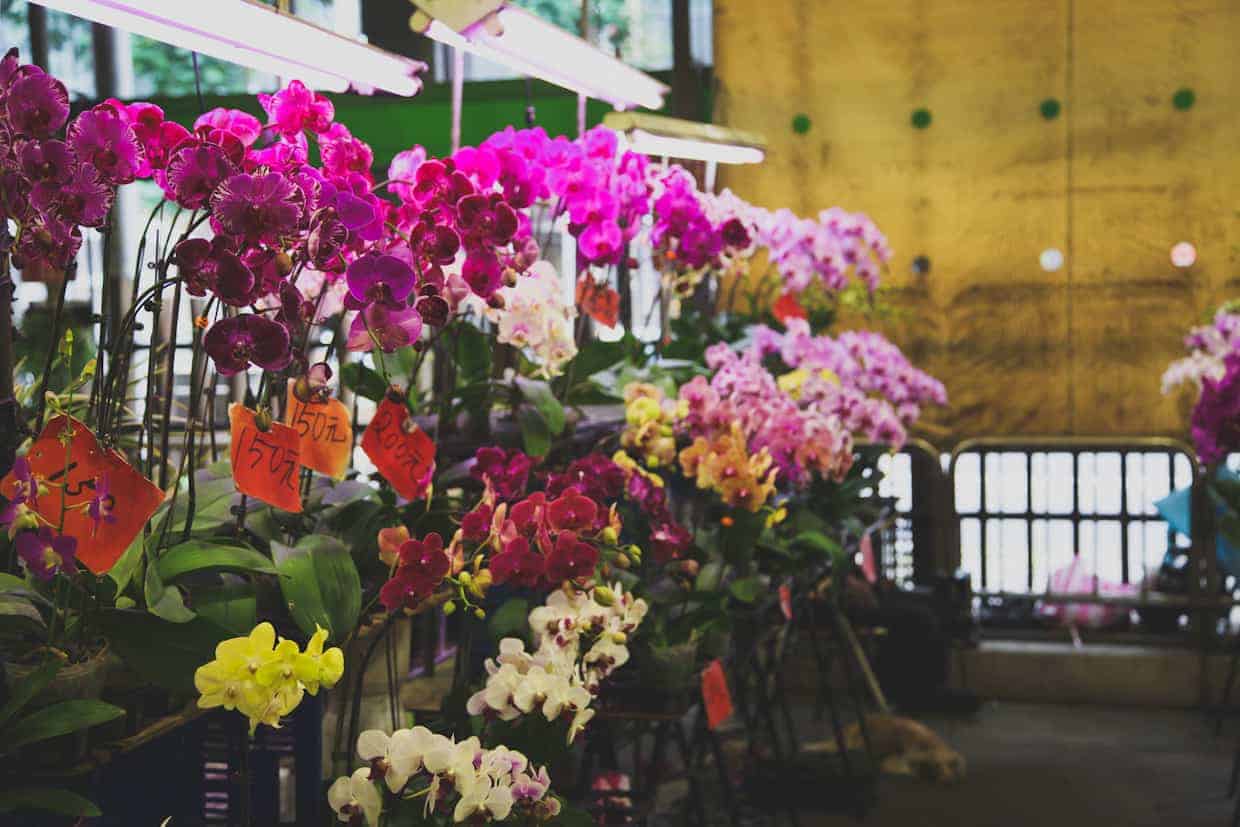 One of the top 3 meals of my life was at Yo Sushi on our first Taipei night. For a set $60 price, you can sit at the bar for 1½ hours while the sushi chef feeds you one delicately prepared piece of sushi at a time until you can't possibly eat any more. I've eaten a lot of sushi in my lifetime and nothing holds a candle to Yo Sushi.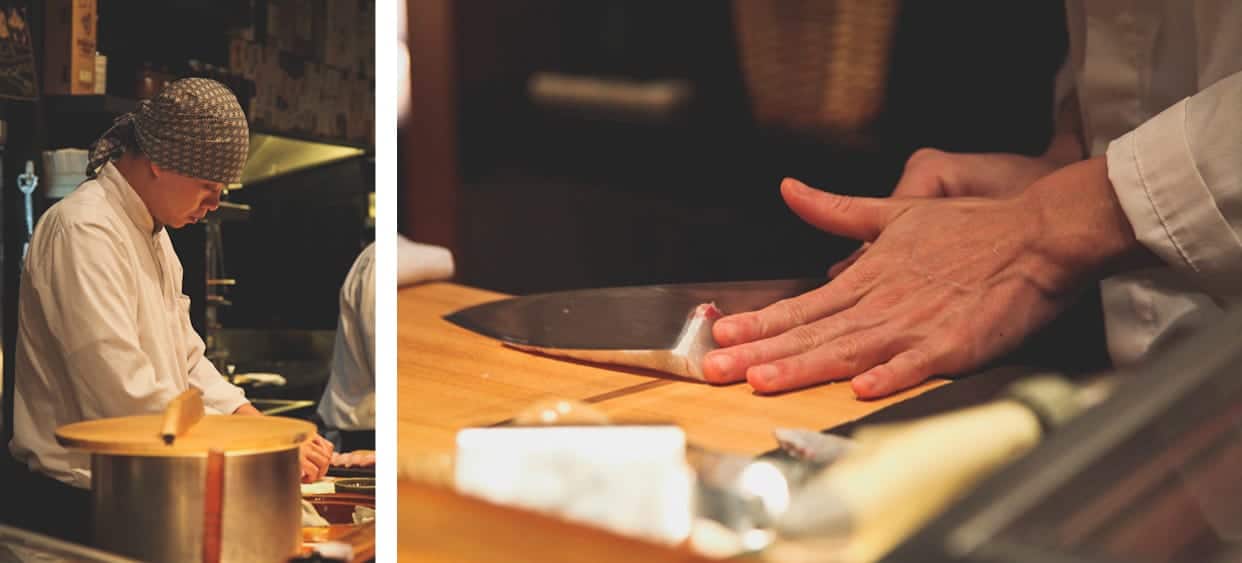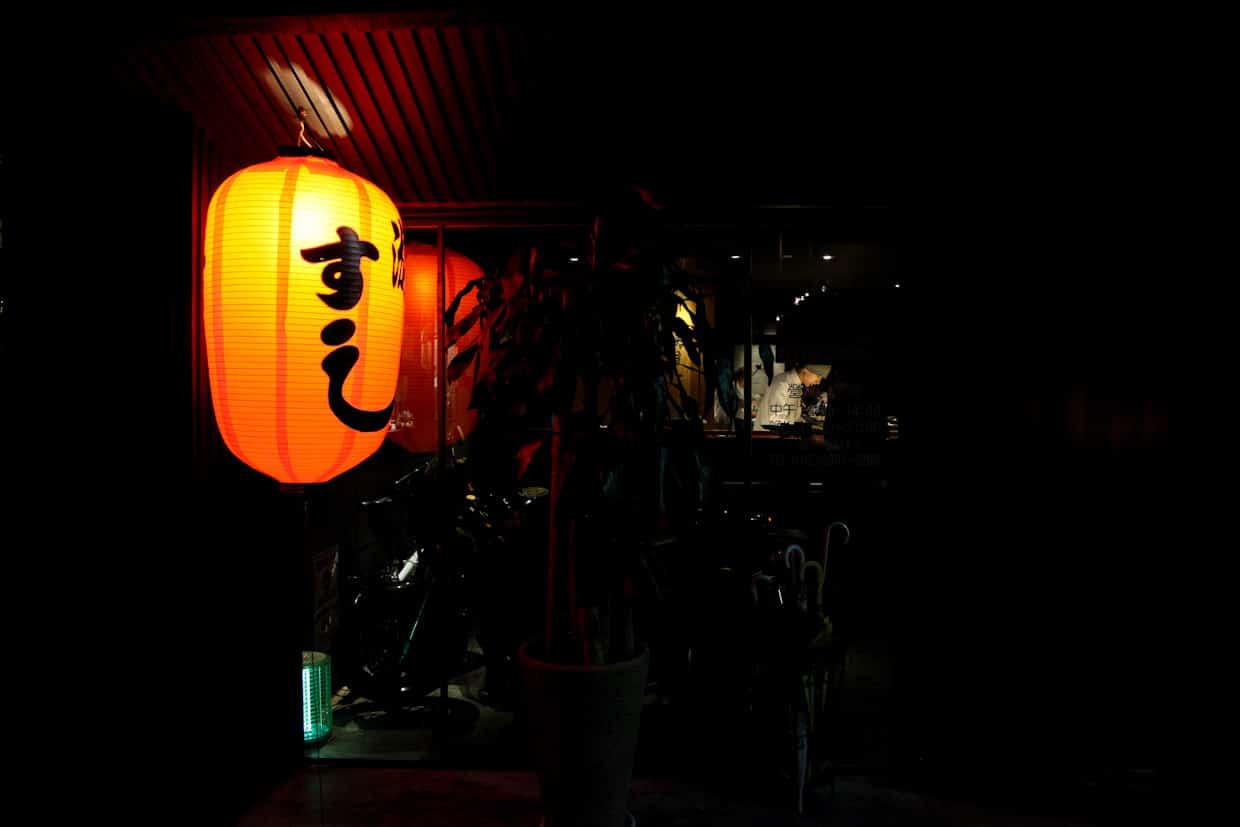 Day 2:
We caught a train to a bus to a secluded trail up to the Yangmingshan National Park visitor's center where we'd catch another bus to the top of the park. And while we waited at the bus stop, we thanked our lucky stars we chose to grab our complimentary hotel umbrellas on the way out the door. Our plan was to hop off the bus at the top and hike down to a waterfall, but with about 2 feet of visibility and a down pour coming in all directions, we opted to ride the loop all the way around and head back to Beitou for some ramen and hot springs.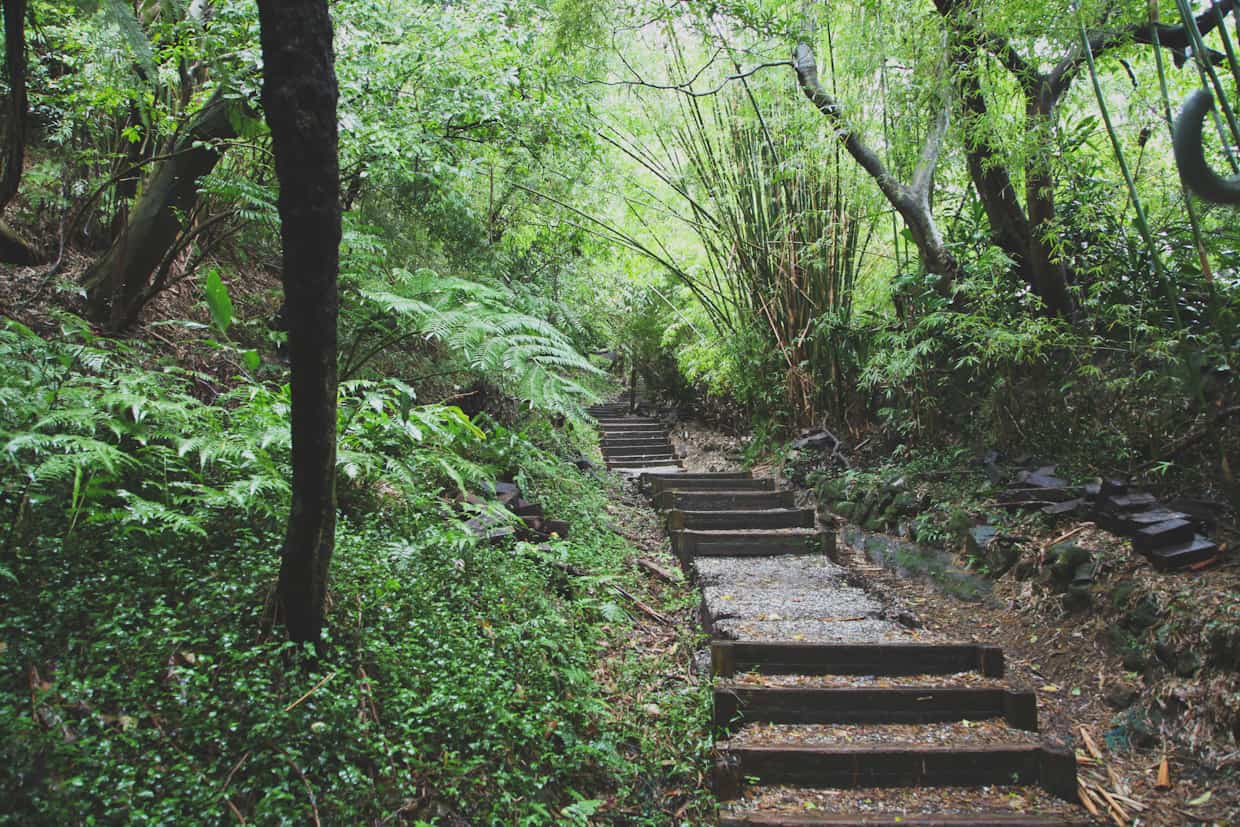 As it turns out, we aren't hot spring people. And rather than feeling relaxed, we mostly just felt itchy. Even still, the steam floating off the surface of the natural spring running through the town is a scene worth seeing. Dip your toes in.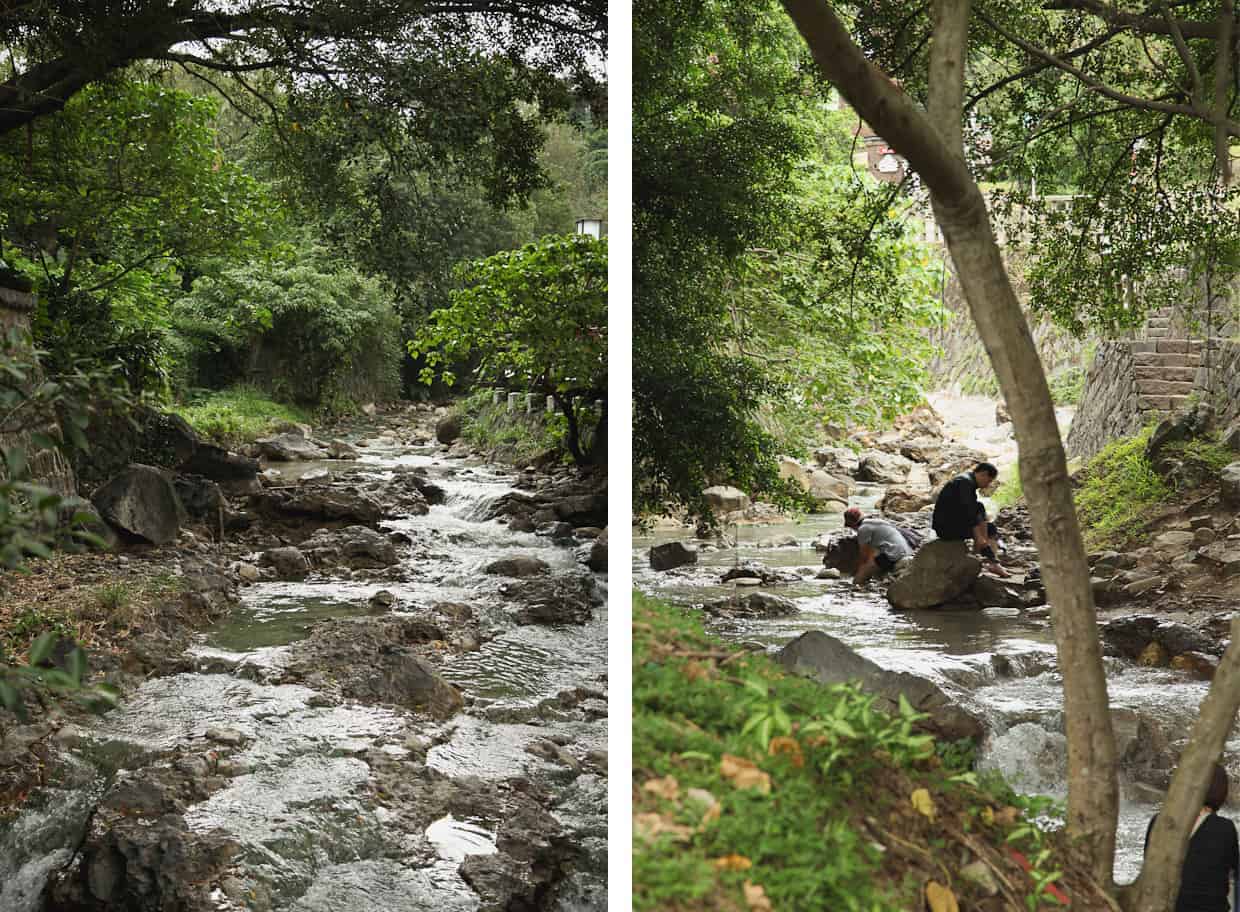 At the very end of Yongkang Street where the street lamps have dimmed sits a tiny, unassuming down-home Taiwanese restaurant. James Kitchen. There's no English menu, but if you're lucky, the owner will be enjoying a beer with his wife at the table next to you and will take over ordering your meal. And you won't regret it one bit.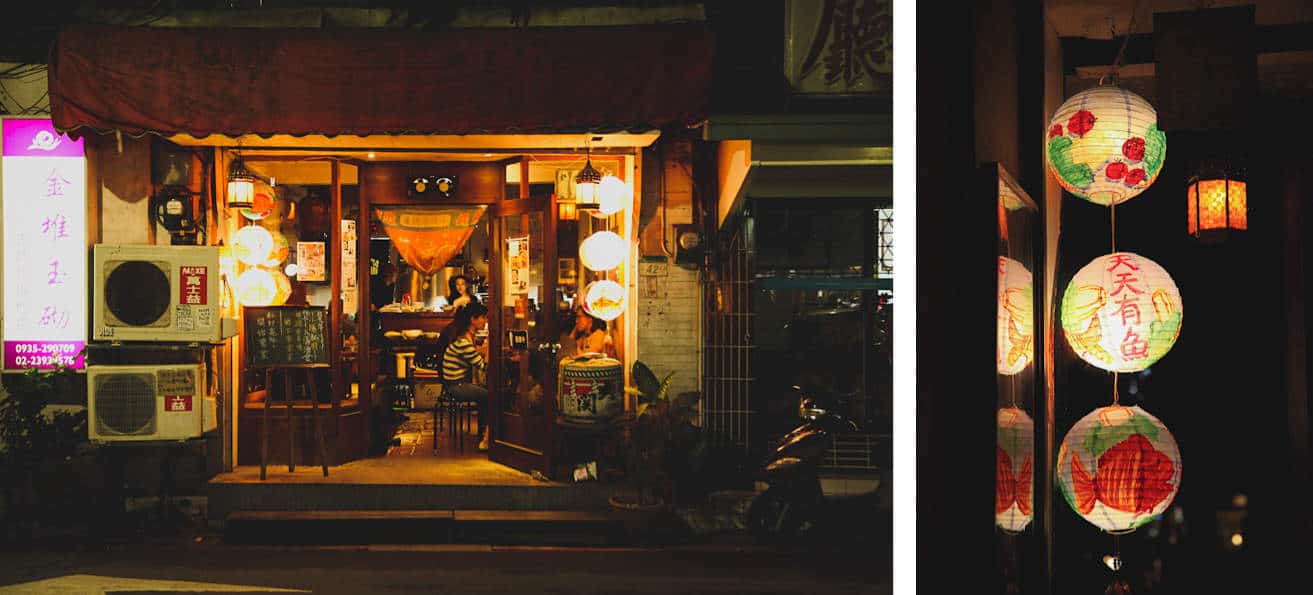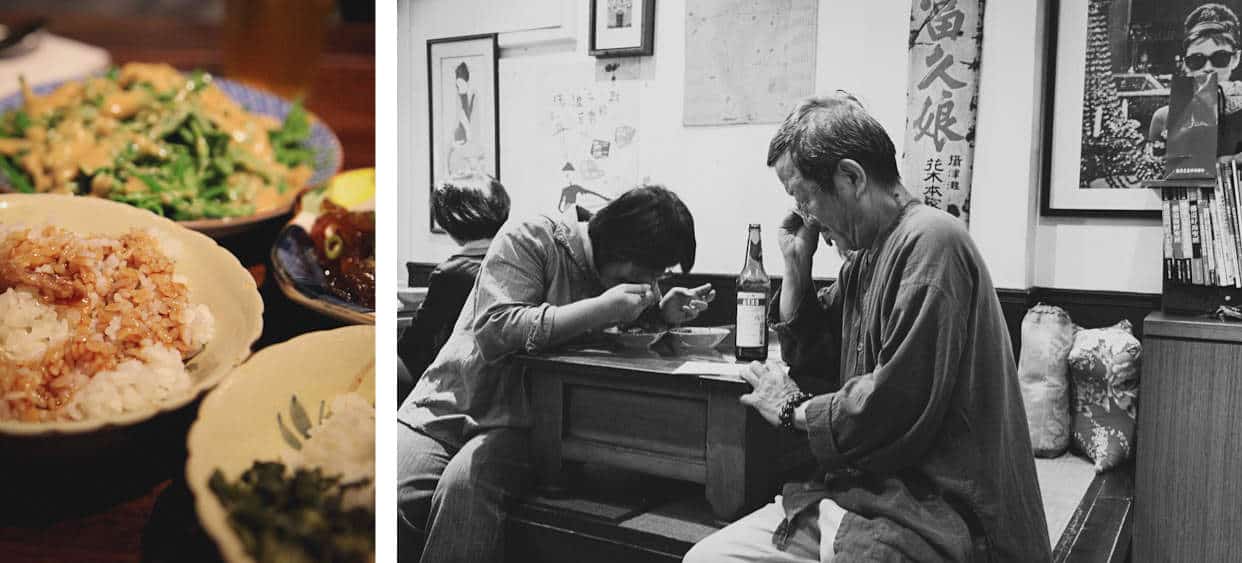 Day 3:
Since Studio Ghibli was closed for renovations when we were in Tokyo, we opted to do one better and visit Jiufen, the quaint town said to be the inspiration for Spirited Away. Locals might tell you this romantic storybook town is getting a bit touristy, but it's worth the hype.
Especially if you ditch the crowded area after a bit to weave through the neighborhood. Even better if it's raining so hard you need a poncho; You'll feel like you're wandering around a real-life spirit world. With spiders. At the very least, go there for street eats and tea. And the cats.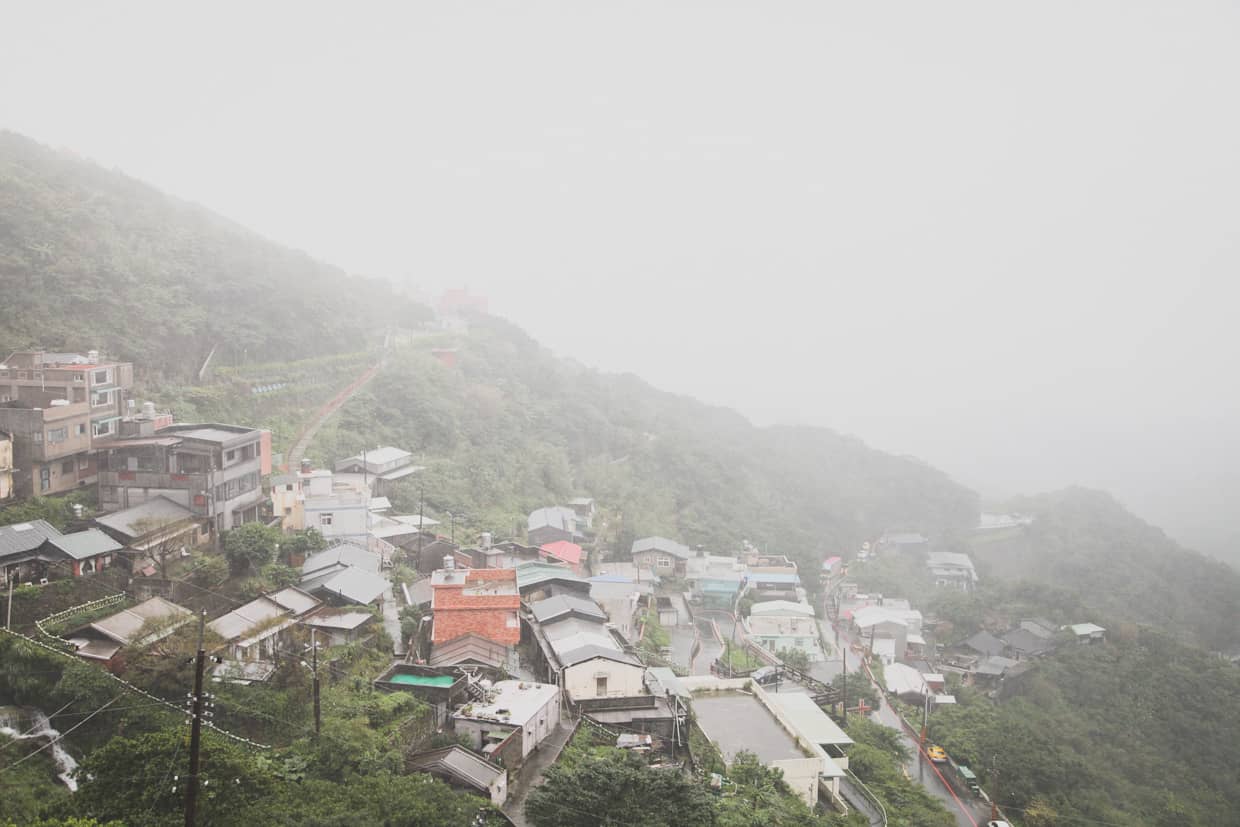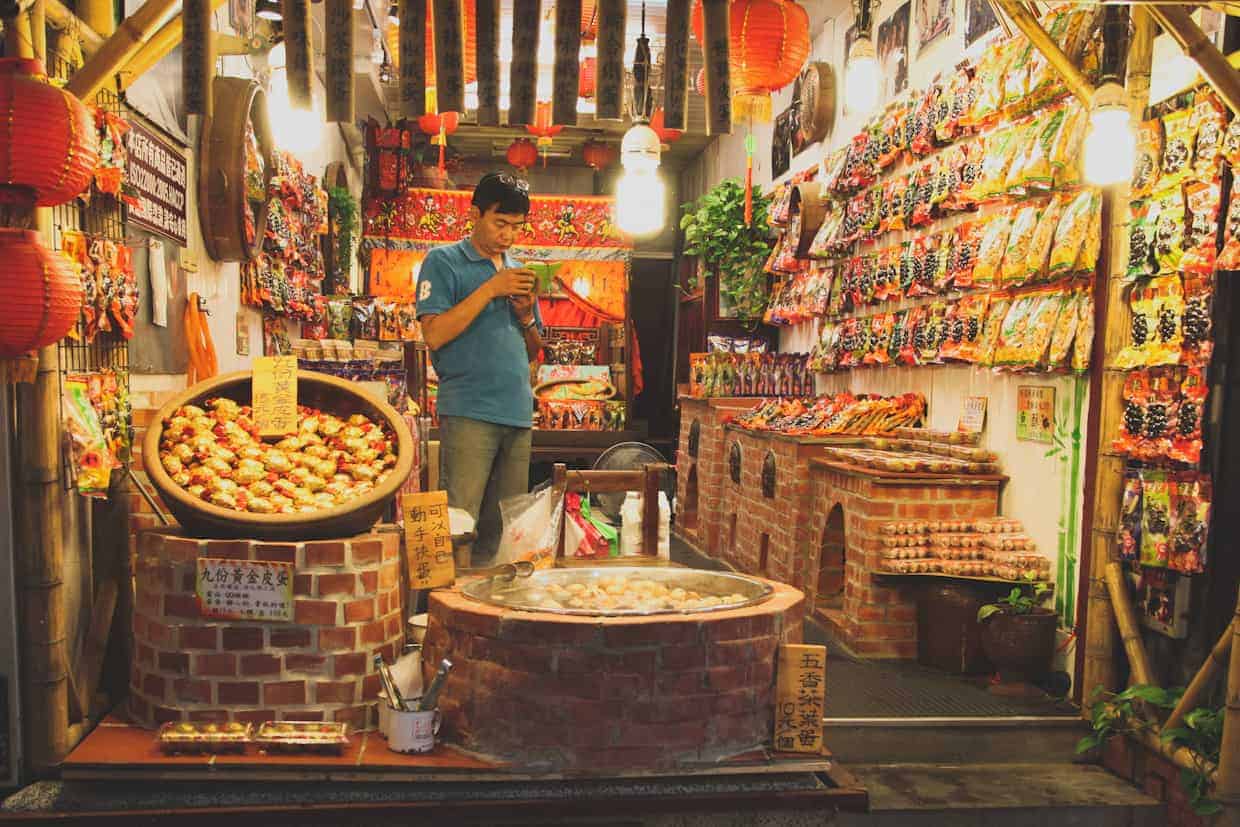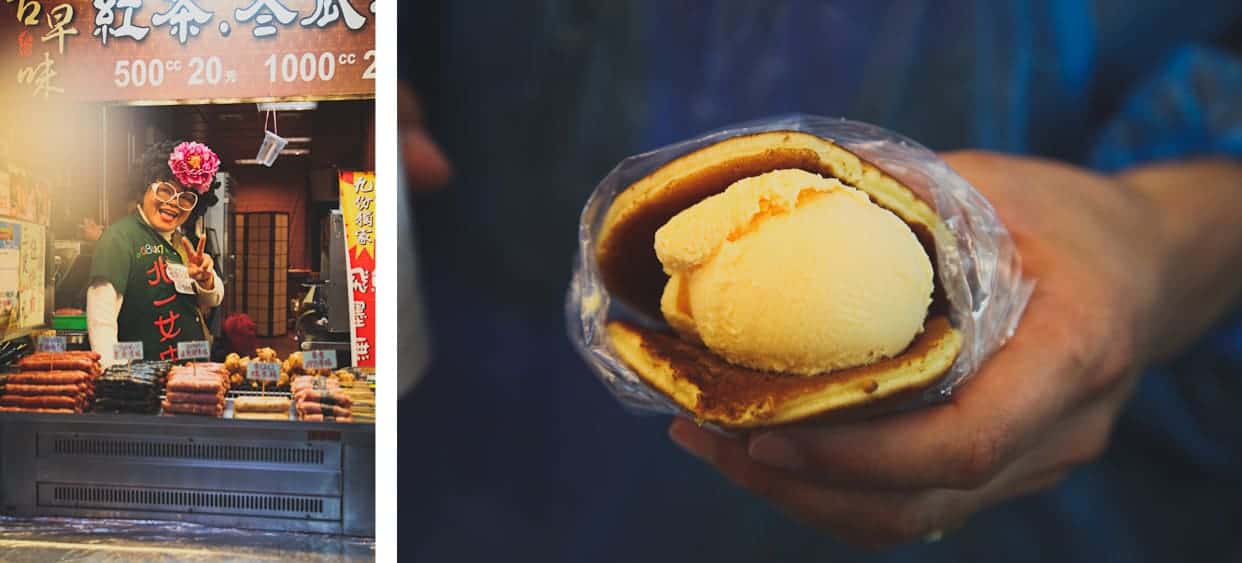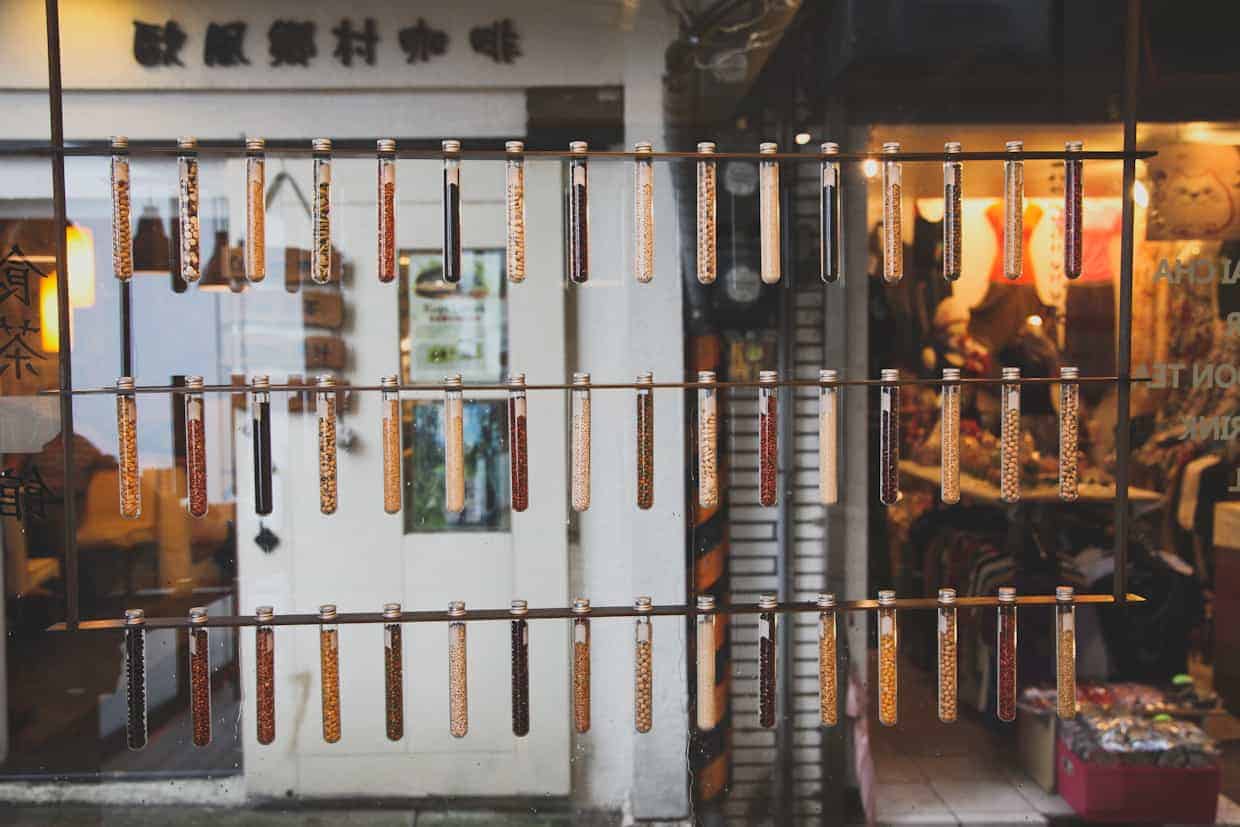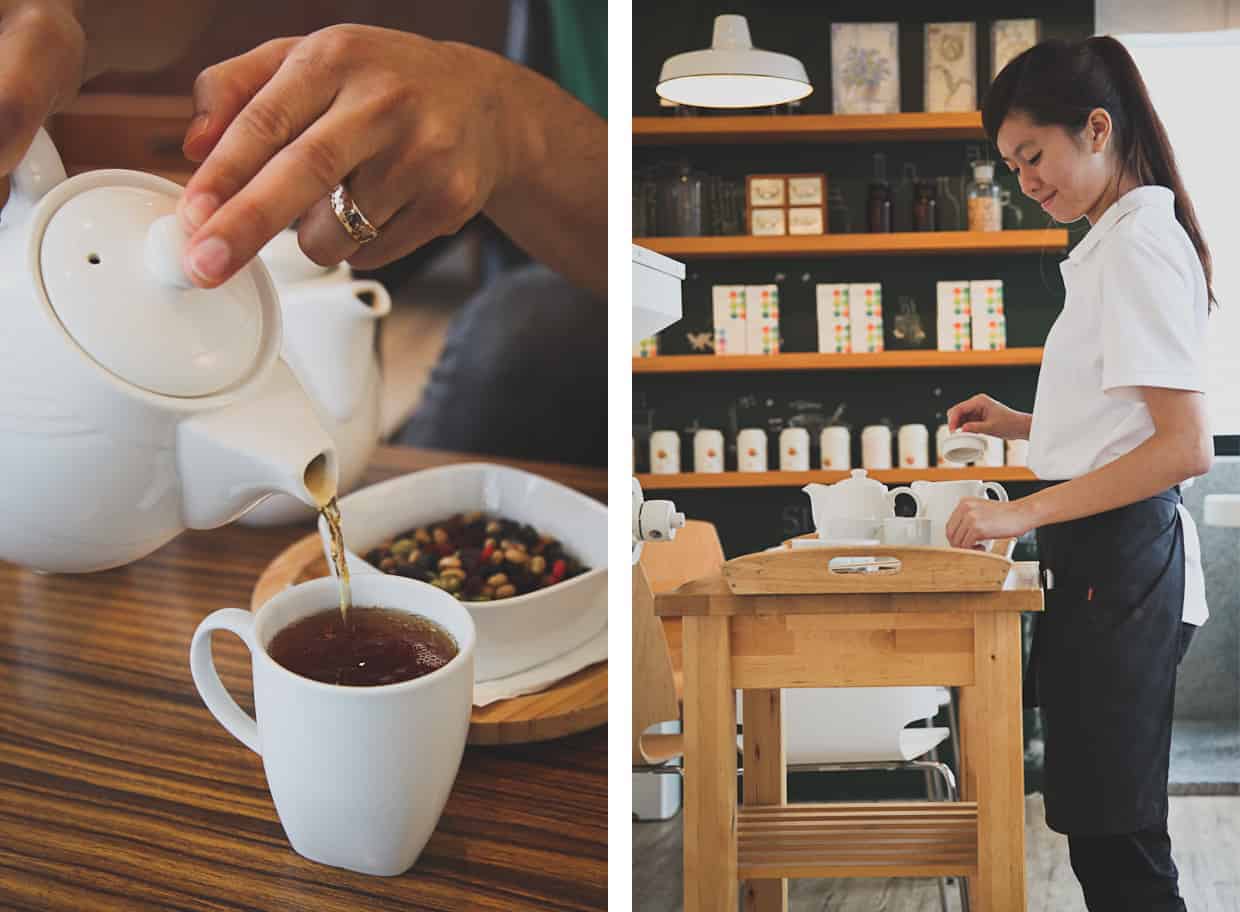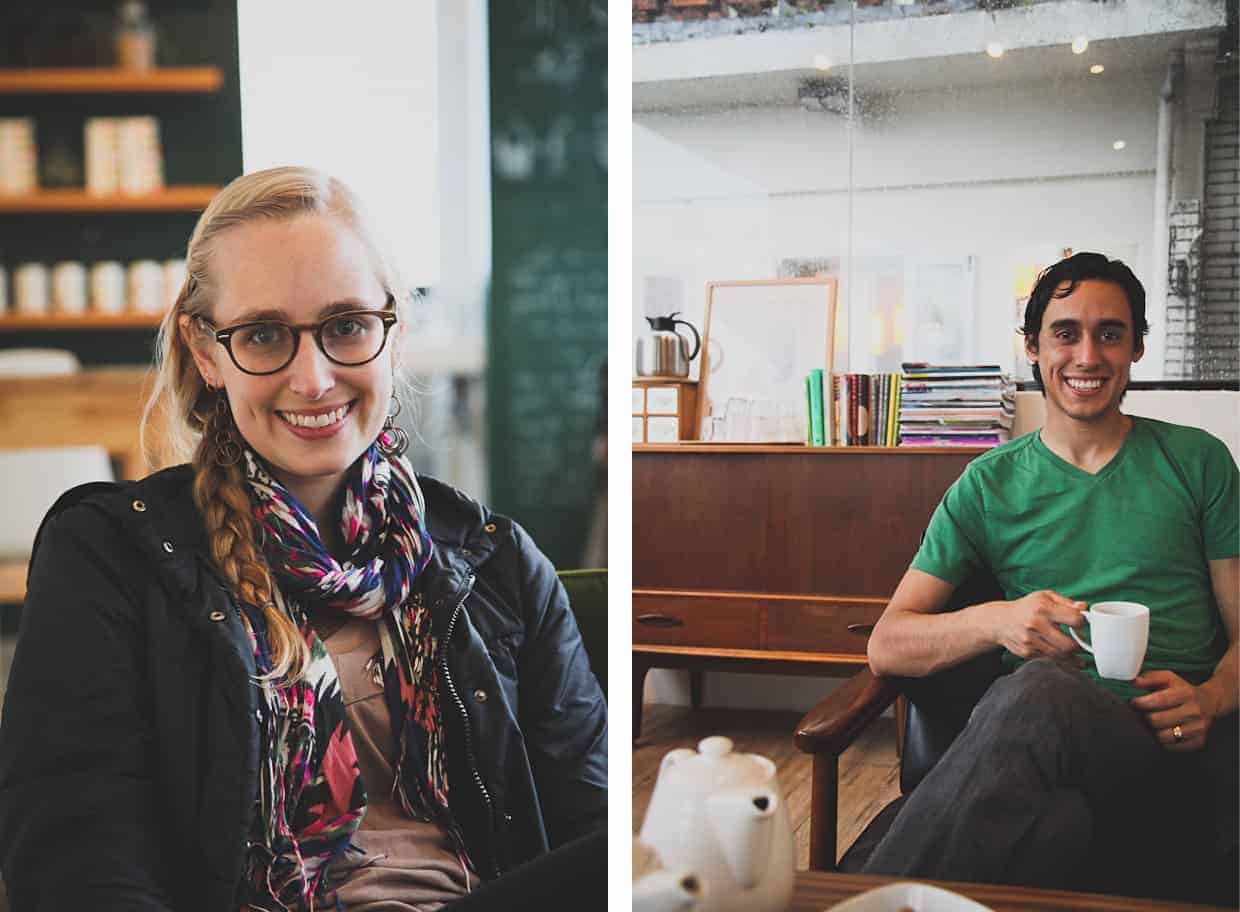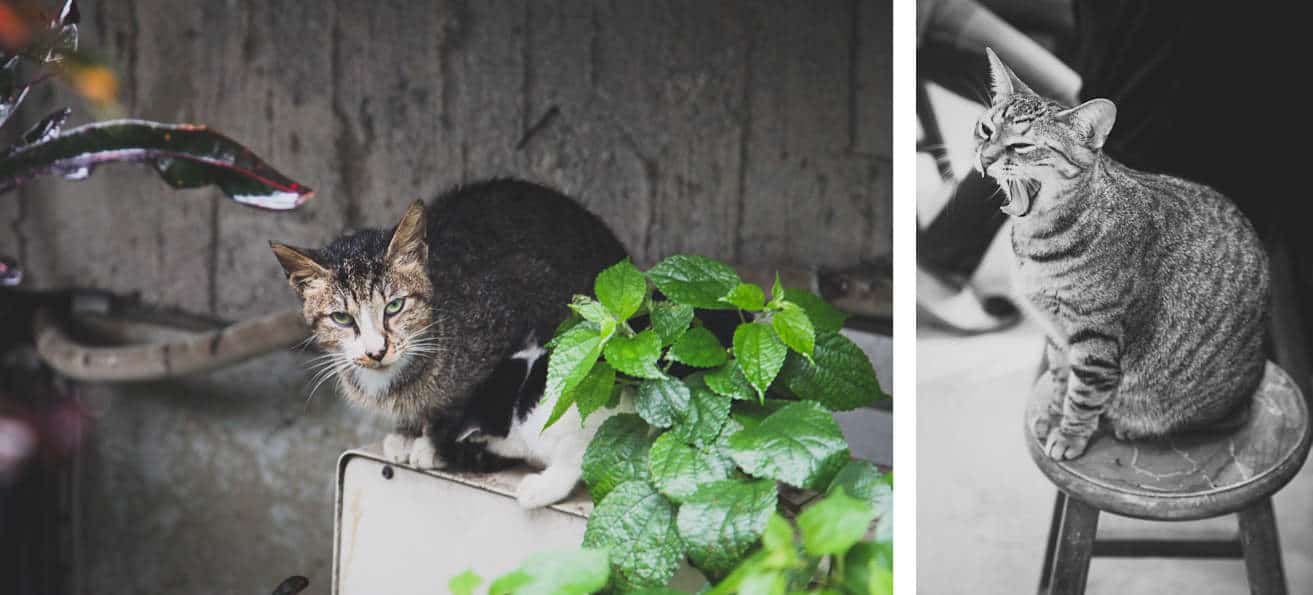 Then head over to the Keelung Miaokou Night Market on your way back to the city to sample a tasting of Taiwan. We're clearly highly motivated by food.

Day 4:
On our last day, we rode the glass-bottomed Maokong Gondola up to the top where we took in spectacular views of the city. At the top, we embarked on a path less traveled and strolled through the tea gardens. I think Beatrix Potter's Mrs. Tiggy-Winkle lives here. If I were a washerwoman hedgehog, I'd definitely live in a teeny tiny cottage right about here.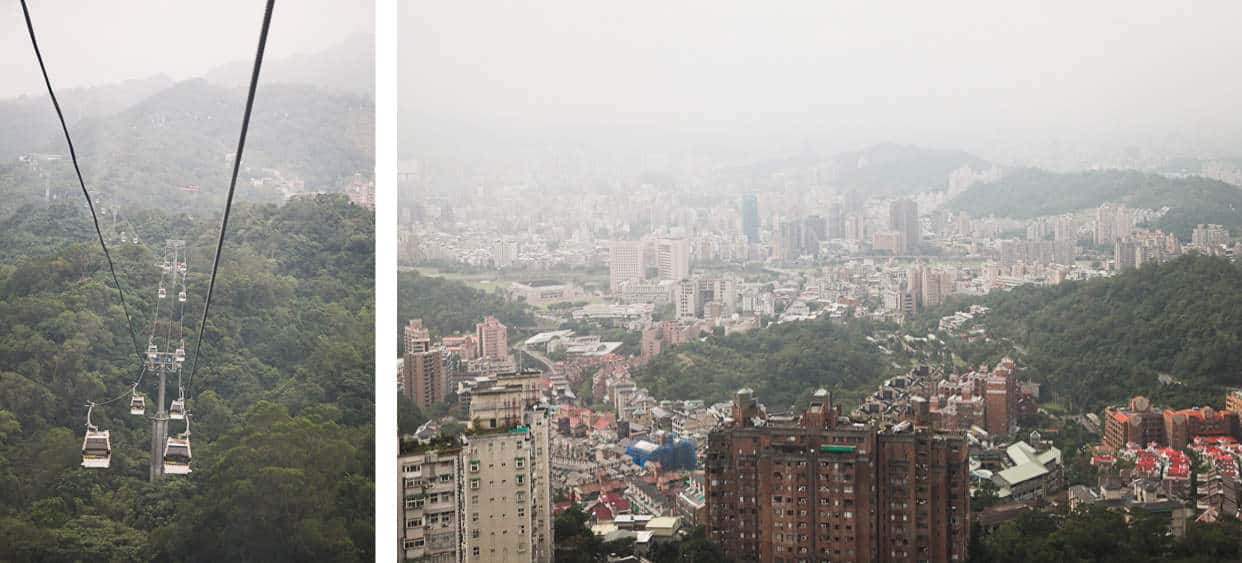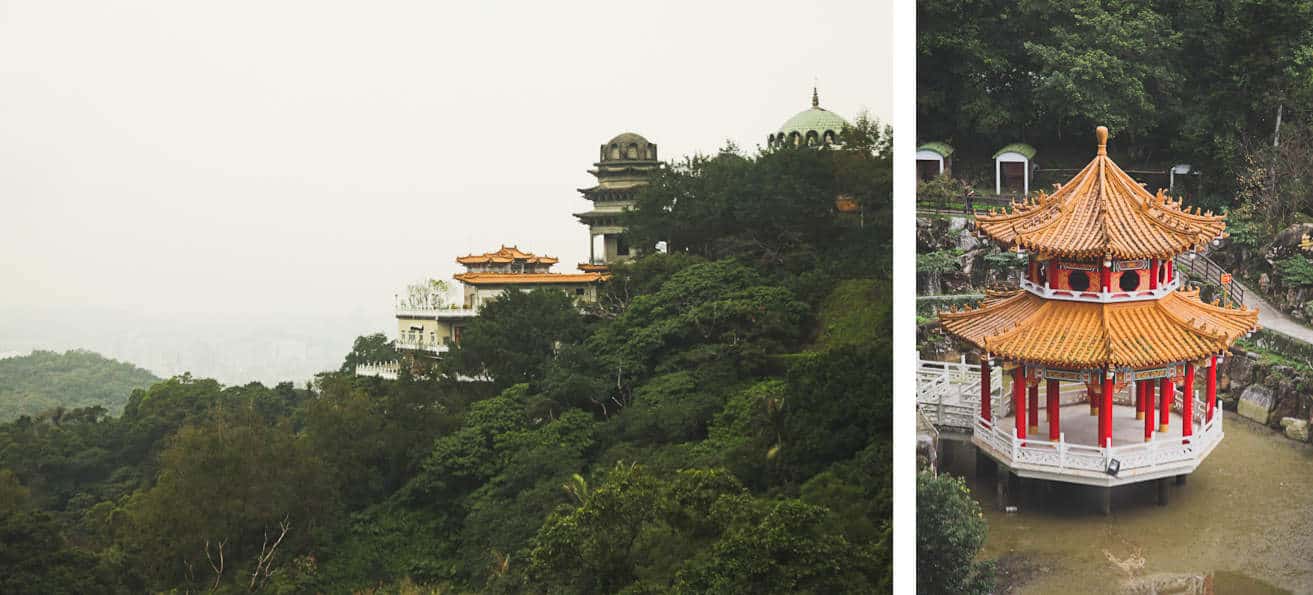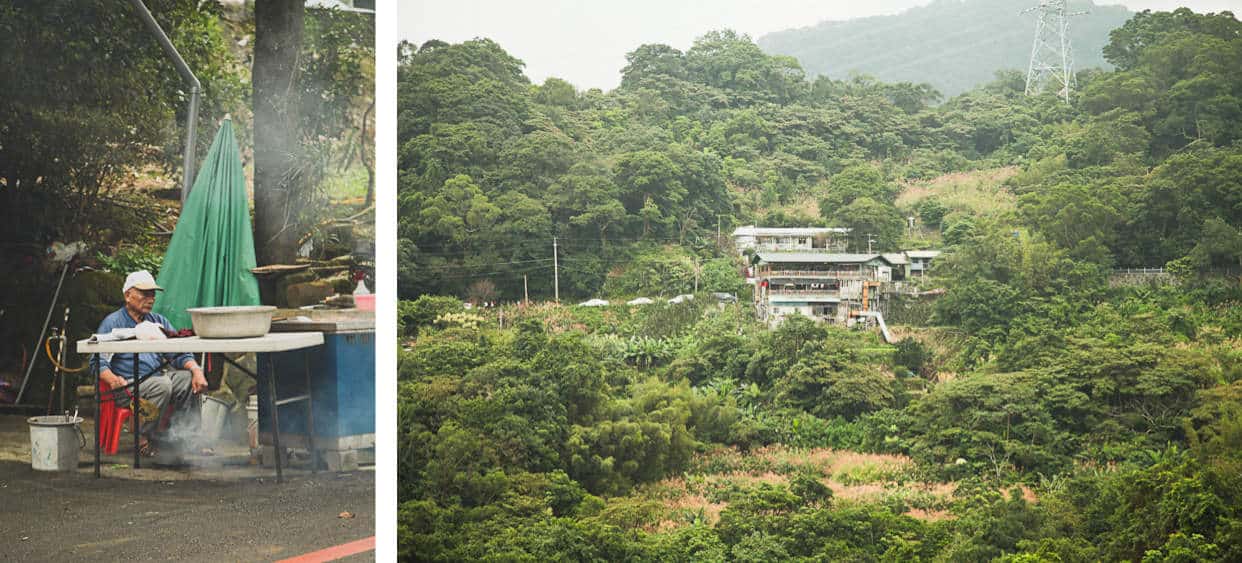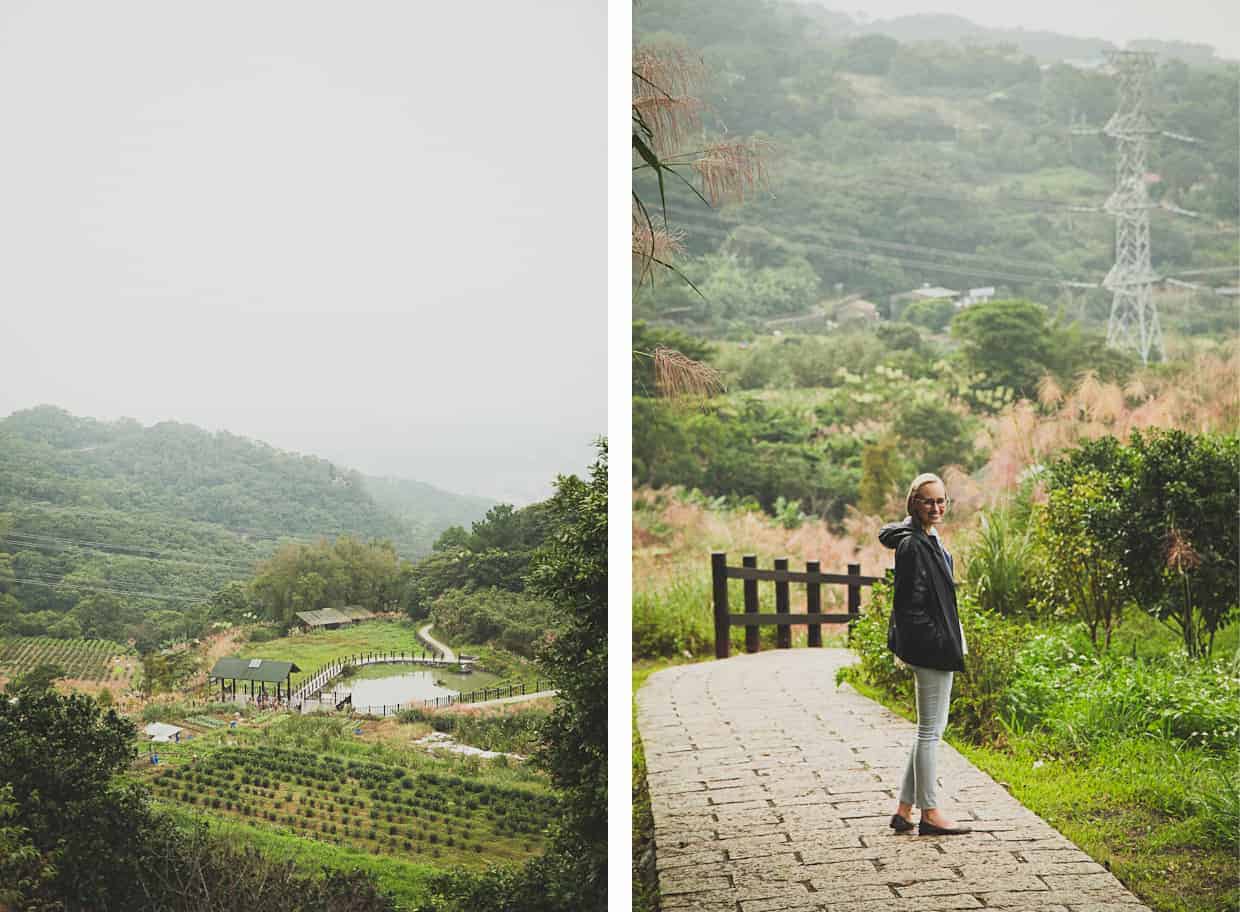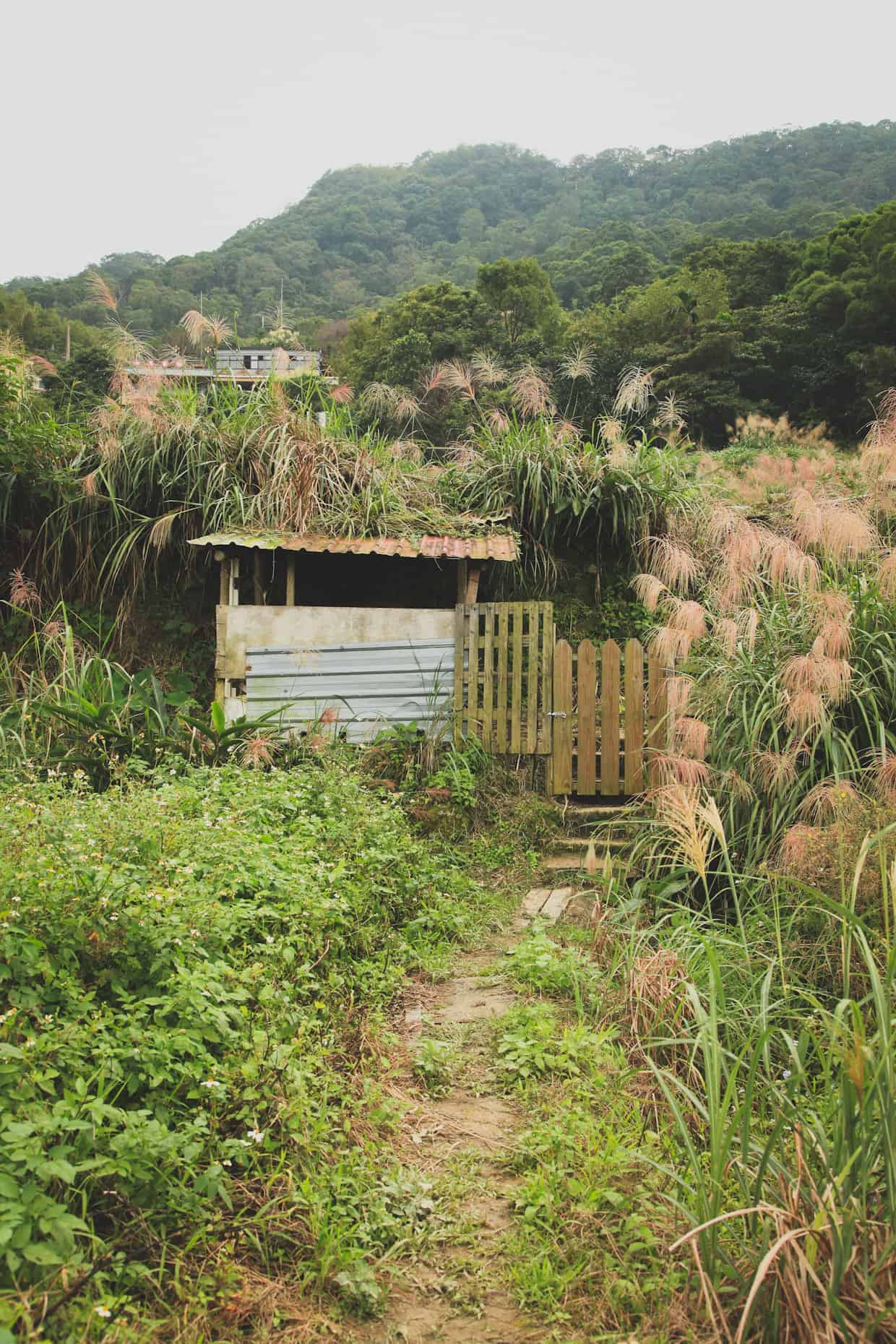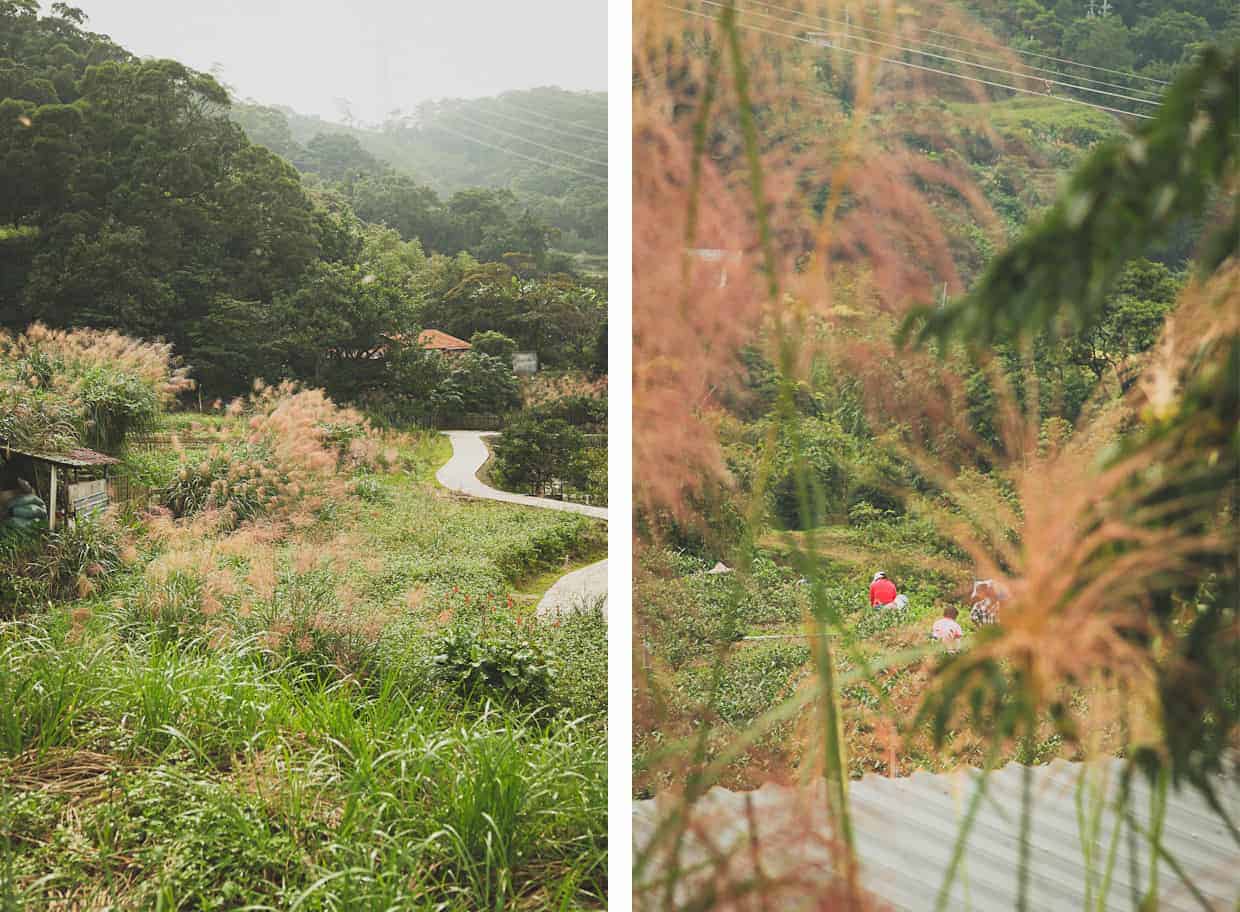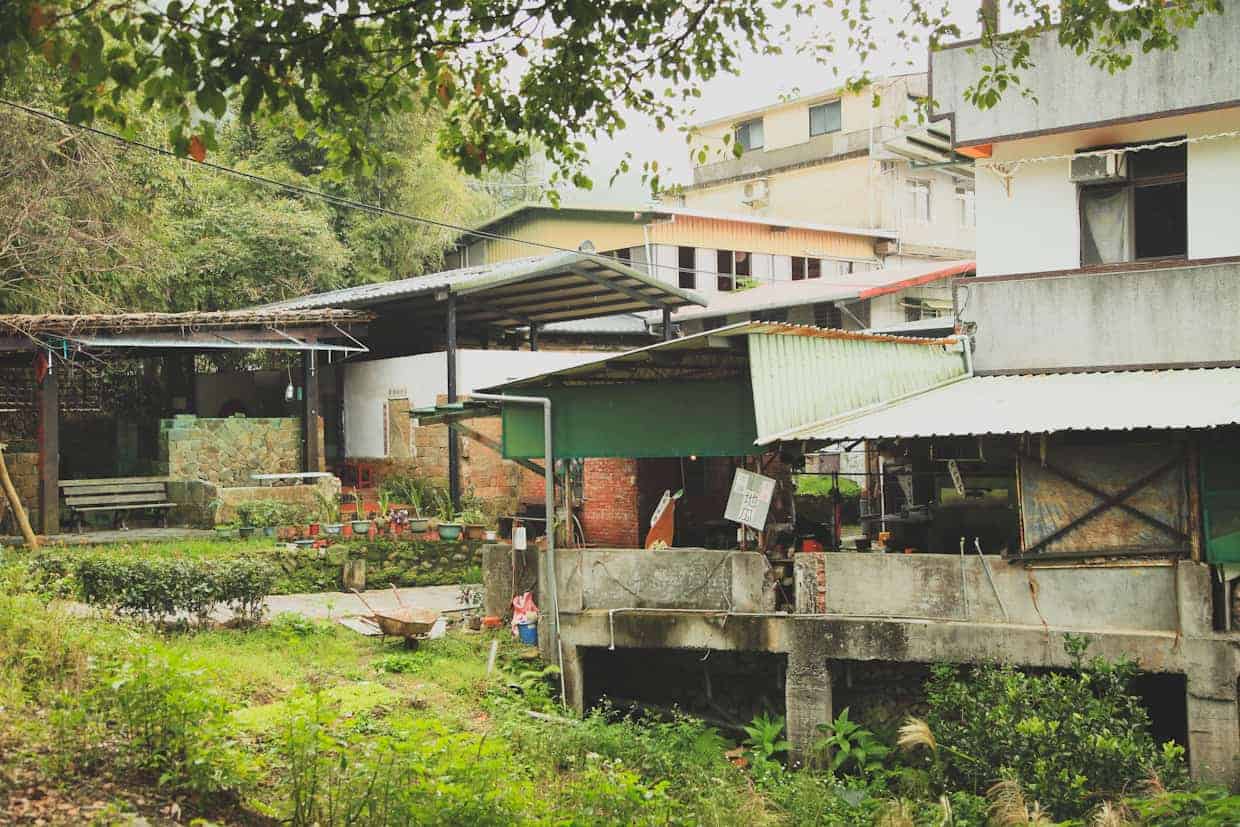 Food lover's guide to Taipei
Eat
Yo Sushi: Best sushi of my life for $60 fixed price per person. Make a reservation ahead of time. Address: No. 7, Lane 7, LiShui Street, Da-An District, Taipei, Taiwan
James Kitchen: Traditional Taiwanese cuisine. They don't speak much English, but the owner came to order for us. Address: 65 Yongkang Street, Da-an District, Taipei, Taiwan
Orange Shabu Shabu: Hot pot restaurant known for their orange-flavored dipping sauce.
Pork dumplings at a little shop early in the morning (Look for the shop with the orange sign) Address: No. 57-9, Andong St, Daan District, Taipei, Taiwan
Ice Monster: Thinly shaved ice with fruity flavors. Strongly recommend the mango dessert.
Din Tai Fung: Taiwanese soup dumplings, xioalongboa.
Keelung Miaokou Night Market: Food-heavy night market where you can sample all kinds of Taiwanese eats all in one place.
See & Do
Da'an Forest Park: Walk around the park or go for a run!
Beitou: Take in the scenery or visit a hot spring spa.
Moakong Gondola and Tea Gardens: Ride the gondola to the top and explore the tea plantations.
Yangmingshan National Park: Take the train to the bus up to the park. Make sure you get off the bus at the first stop for Yangmingshan so you can enjoy the serene 15-minute walk up to the main visitor's center. From there you can catch the bus that loops around the park. Note: the bus loop is not worth it if it's raining hard and visibility is bad.
Villa.like Tai Massage: Enjoy a relaxing Thai massage complete with snack and hot tea.
Shop
Pop-up Flower & Jade mart: open on Saturdays & Sundays under the highway right next to Da'an Forest Park.
Da'an Zhongxiao East road shopping area: There are lots of hip shops in this area, including a Lomography shop, lots of restaurants, and, my personal favorite, the Vvg Bon Bon candy shop
Yongkang Street: Inexpensive clothing shops that are open late line both sides of the street. Grab a dessert at one of the many dessert shops or pop into the cat-themed boutique.
Stay
Dandy Hotel Da'an Park: I will always stay here from now on when in Taipei. In addition to each room being inspired and designed by a different artist, the hotel offers complimentary breakfast and laundry and has incredibly friendly English-speaking staff. It's very reasonably priced and conveniently located by the train and directly across from the park. They made all of our restaurant reservations for us before we arrived and even wrote down directions to hand to cab drivers for us. Note: cabs are dirt cheap in Taipei.
Jiufen: A day trip from Taipei
See & Do
Jishan/Old Street: Enjoy the small local shops, cheap street eats, and quaint romantic character of the winding neighborhoods.
Take in a view of the sea at the top of Old Street (as long as it isn't pouring rain!)
When you get to the top, keep walking and explore the neighborhood. We found a stairway that offered breathtaking views with no one else around.
Say hi to all the neighborhood cats! Seems like nearly every shop has its own cat.
Eat
Street eats all the way up Old Street.
Grandma Lai's Yuyuan (Ah Gan Yi Yu Yuan 阿柑姨芋圆): Most famous shop for sweet taro balls. You'll pass many taro ball shops, but save yourself for Grandma's, located at the top of the hill. To get there, turn up the stairs on your left as you walk up Old street, you'll find her shop at the top right before the school.
Snixy Kitchen Wedding Posts: