Contact: [email protected]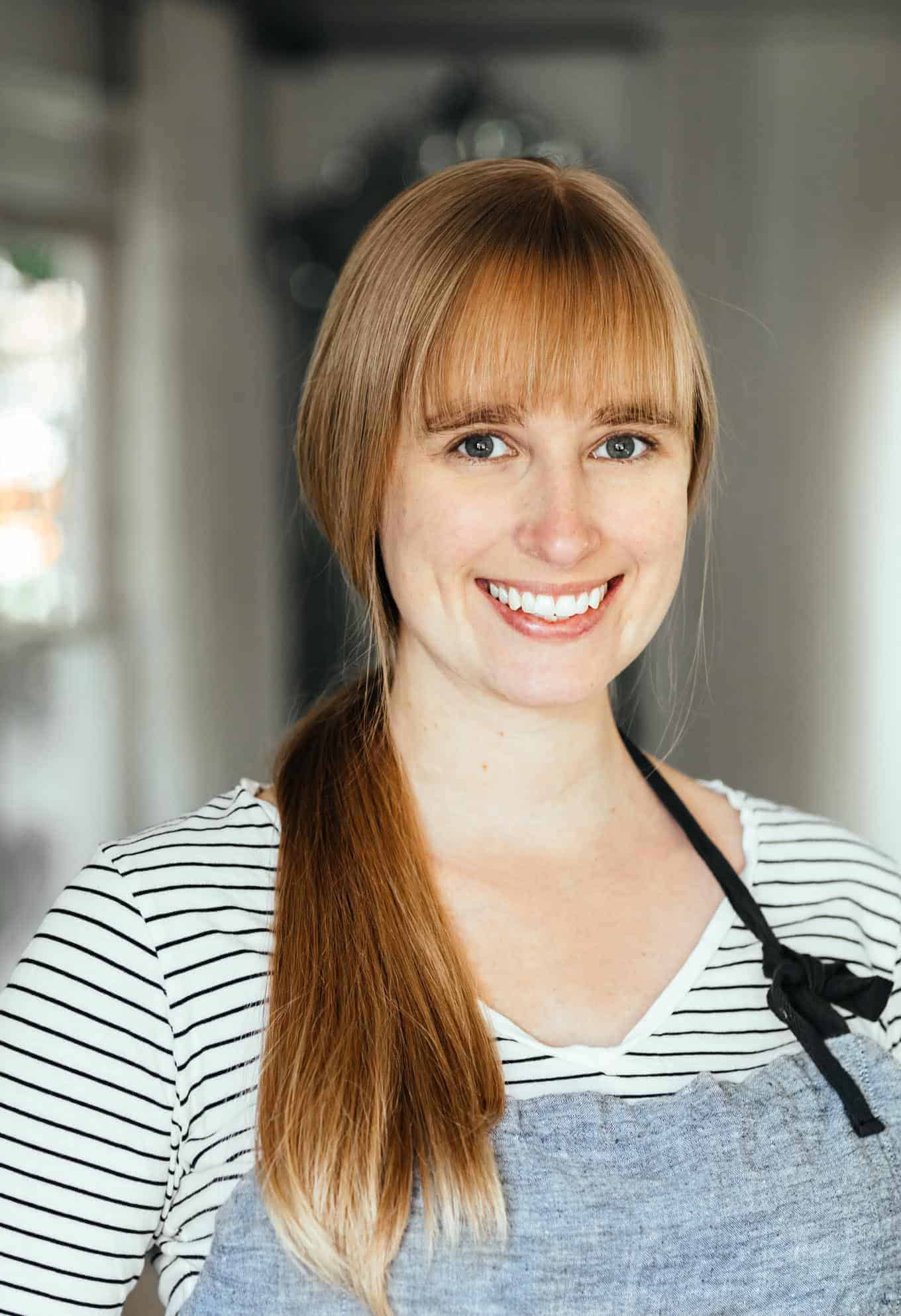 Hello! Welcome to Snixy Kitchen. I'm Sarah (aka Snix). Snixy Kitchen is a Bay Area food blog, where I share gluten-free recipes and the stories that go along with them. I cook from scratch, make up rules, use seasonal ingredients as much as possible, and reinvent classics to create special occasion sweets and everyday staples.
I'm also a freelance Bay Area food photographer and stylist - you can see my portfolio here.
About me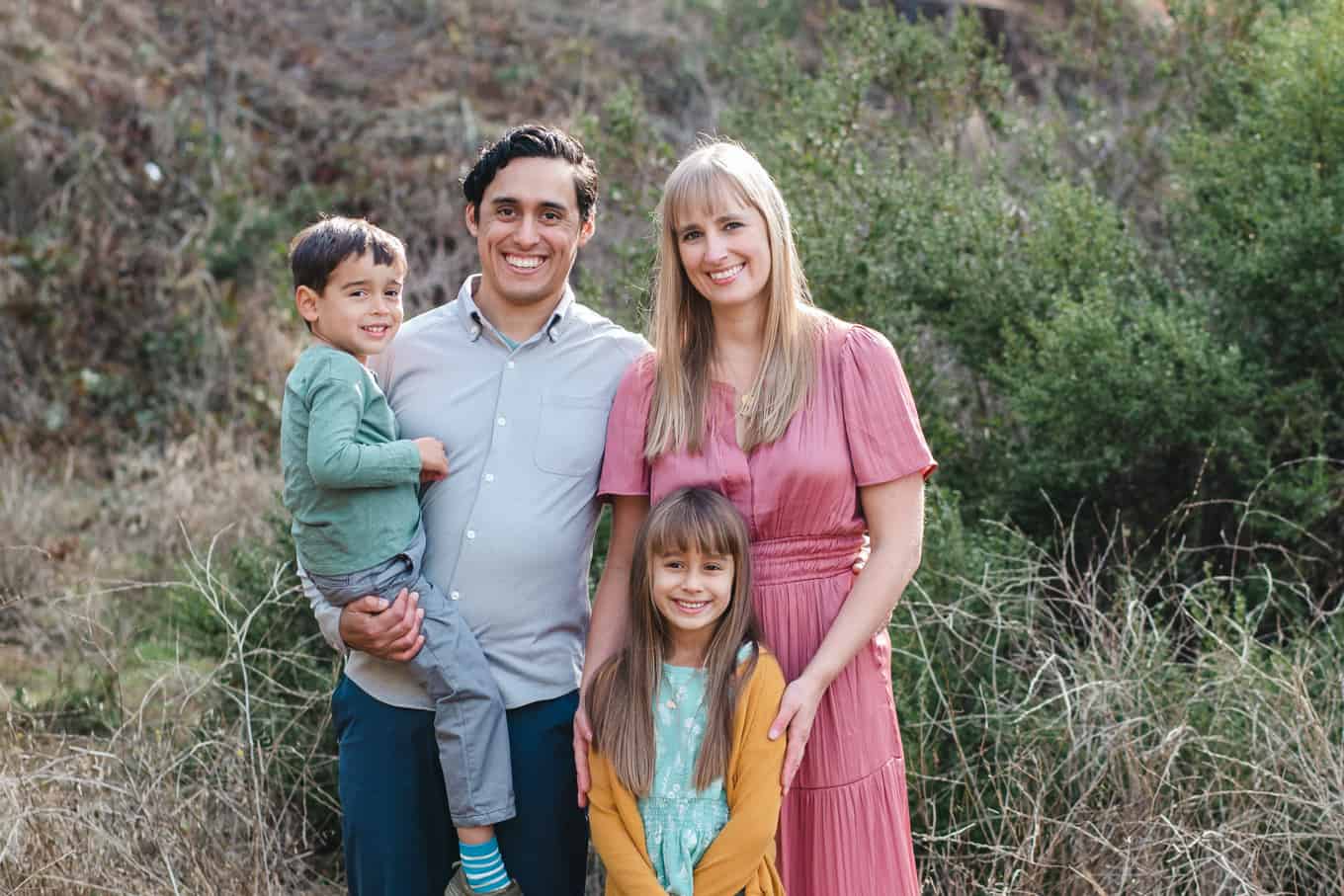 photo by Nissa Brehmer
As this space has grown over the years, so has my family. My husband Lucas and I are parents of two spunky children - Zoella (7) and Ira (4.5). Zoella has taken an interest in developing her own cake and cookie recipes, which she's shockingly good at! I'll share one of her recipes soon!
We've also got two cats named after our favorite California crop and its dipping sauce: Artichoke & Aioli. Their favorite foods are bok choy and kale. They don't cook.
My sweet tooth is wicked strong and I tend to prefer non-chocolate desserts (although, I must admit, chocolate is growing on me). My kitchen is usually stocked with: fresh parmesan, nuts, lemons, butter, and approximately 50 different gluten-free flours. What you won't find traces of in my cooking: cilantro and blue cheese. As of May 8th 2013, I cut gluten out of my diet in a last-ditch effort to combat chronic migraines - AND IT WORKED. I'm working my way through the archives to update old recipes that may contain gluten.
The roots of Snixy Kitchen
Shortly after returning to my home state after two years in Philadelphia, I found myself sharing a miniature in-law apartment with my then-boyfriend now-husband down the street from an organic produce market, fishmonger, butcher, and cheese mart in the Bay Area. I began this recipe journal in 2012 to chronicle my culinary creations in our pint-sized kitchen, as I cooked my way through the multitudes of seasonal vegetables on my back porch. We've since tied the knot and upgraded from our 26-square foot kitchen, but I'm still using every inch of counter space to create recipes with fresh local ingredients to tell stories about my life.
With no formal kitchen training, I spent several years finishing up my PhD in math education, while sharing recipes on Snixy Kitchen. My expertise is education, and accordingly, my hope is that you'll take on culinary challenges, experiment, burn a few batches of cookies, and keep learning new things right along with me.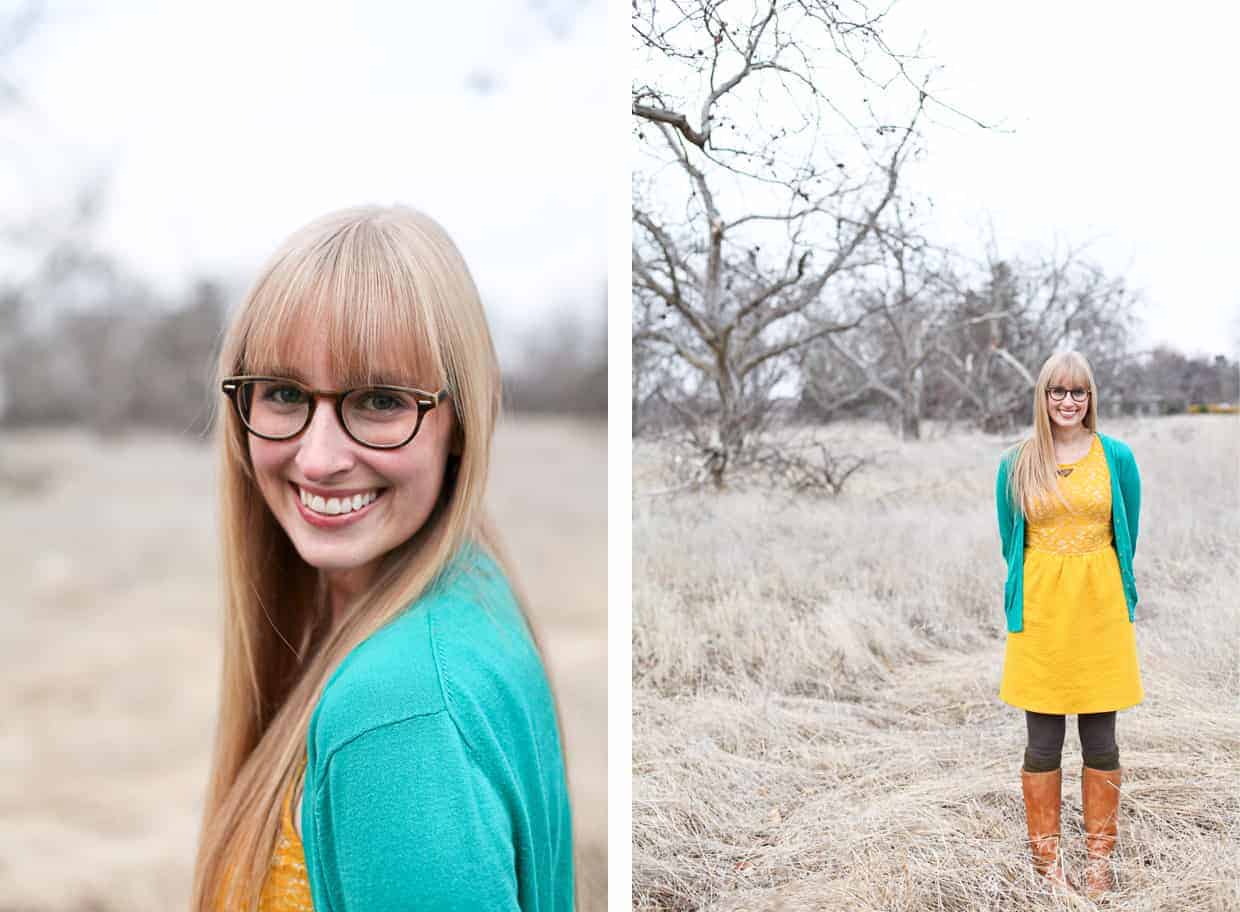 Where it all began…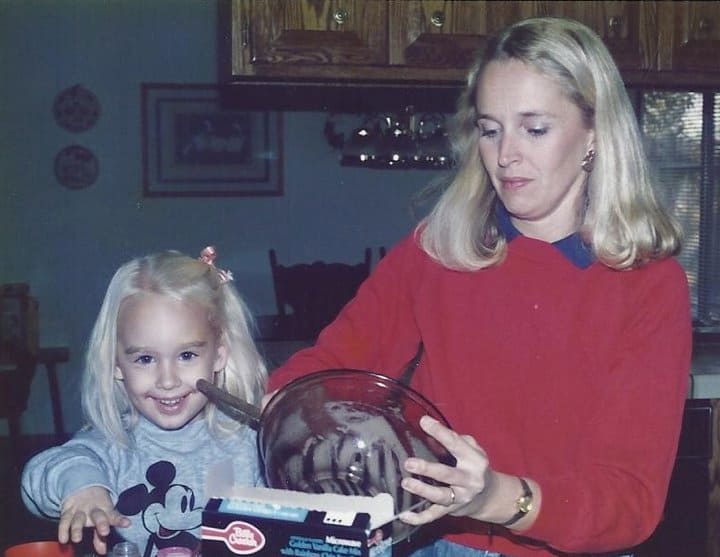 When I was young, my mom taught me the unparalleled pleasure of homemade baked goods (and of licking the spatula as soon as the cookies hit the oven). At that age, it's unbelievable that someone can figure out how to put these seemingly unrelated components together into something so delicious (it's as awe-inspiring as watching your parents drive from one place to the other without even thinking). The idea of a recipe is utterly preposterous when you don't yet know how to read; my mom was a magician and I wanted to be just like her.
My Nana further fostered my interest in culinary arts by providing all the finest tools and allowing me to select the ingredients of my choice from her cupboards to be mixed into the most delicious pie you ever saw. Humoring me, she baked my (often green) hodgepodge concoctions until they appeared somewhat edible. Although, come to think of it, I have no recollection of what happened after the piping hot pastry emerged from the oven.
This experimental kitchen practice continued into my late elementary school years when I called on a partner in crime to help me whip up some dangerously disgusting "muffins" to feed to any unsuspecting boys in our class, who would soon regret trusting me with their taste buds. I've since grown out of these mischievous food preparation antics, but remnants of the trial-and-error method still remain (with perhaps a small dose of well-meaning guile when sneaking mushrooms into Chuy's food).
As a theatre major in college, I cooked between rehearsals to ensure nourishment, and occasionally dabbled in a few of my mom's and Big Sarah's (my namesake and home chef extraordinaire) passed-on and time-tested recipes. When I moved to Philadelphia to teach math after college, my roommate Ashley and I prepared nightly dinners as a way to let off steam from the surely stressful day we had in our classrooms, but fresh seasonable produce was not yet part of my vocabulary. In 2009, I moved back to California, and more specifically, to a neighborhood where not taking advantage of the local shops would have been a crime, and cooking became a more serious endeavor of mine. Seasonal cooking. In walks Snixy Kitchen, a Bay Area food blog.