Soft and moist gluten-free pumpkin cake topped with salted caramel frosting. Filled with fall spices and a tender crumb, no one will believe it's a gluten-free cake!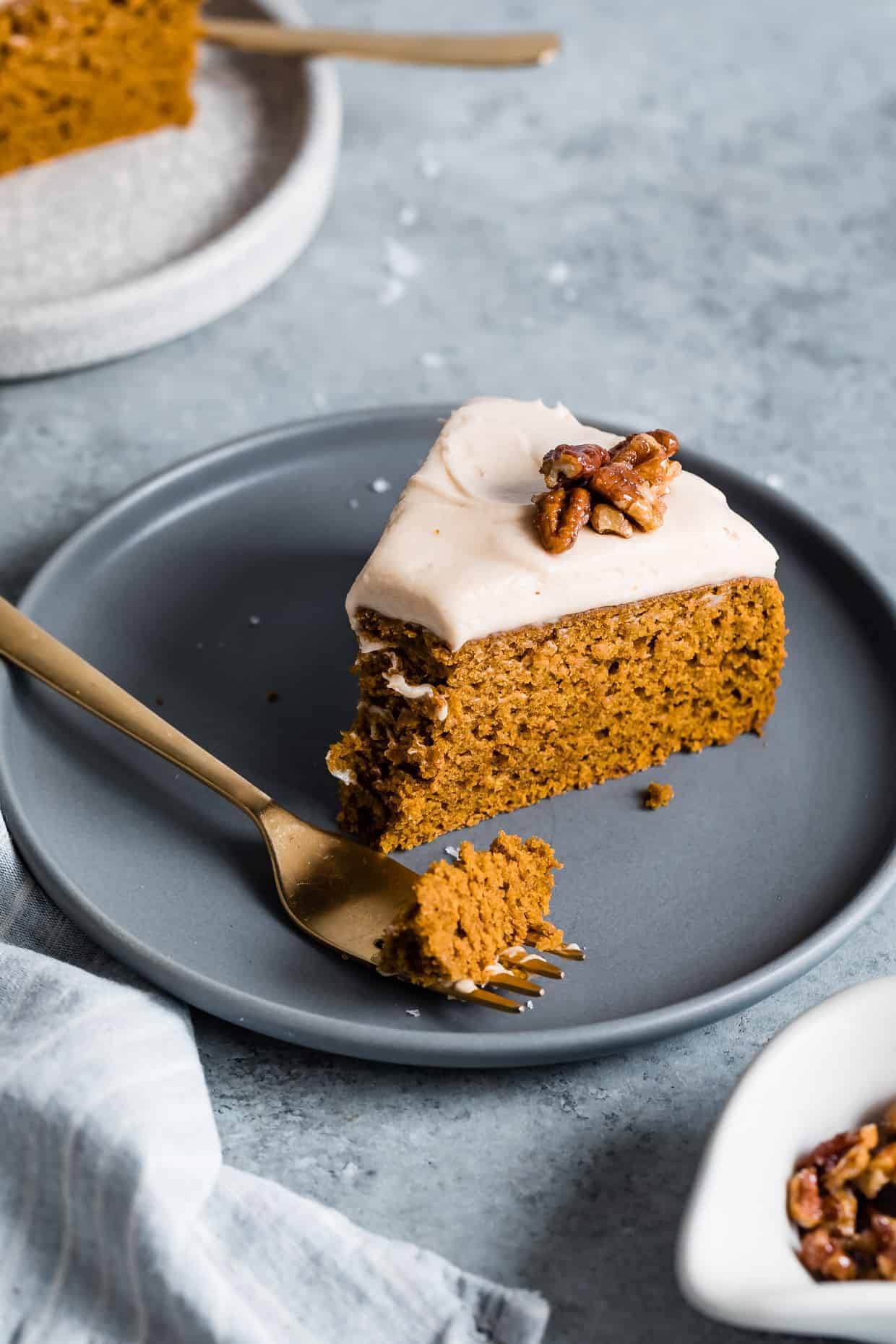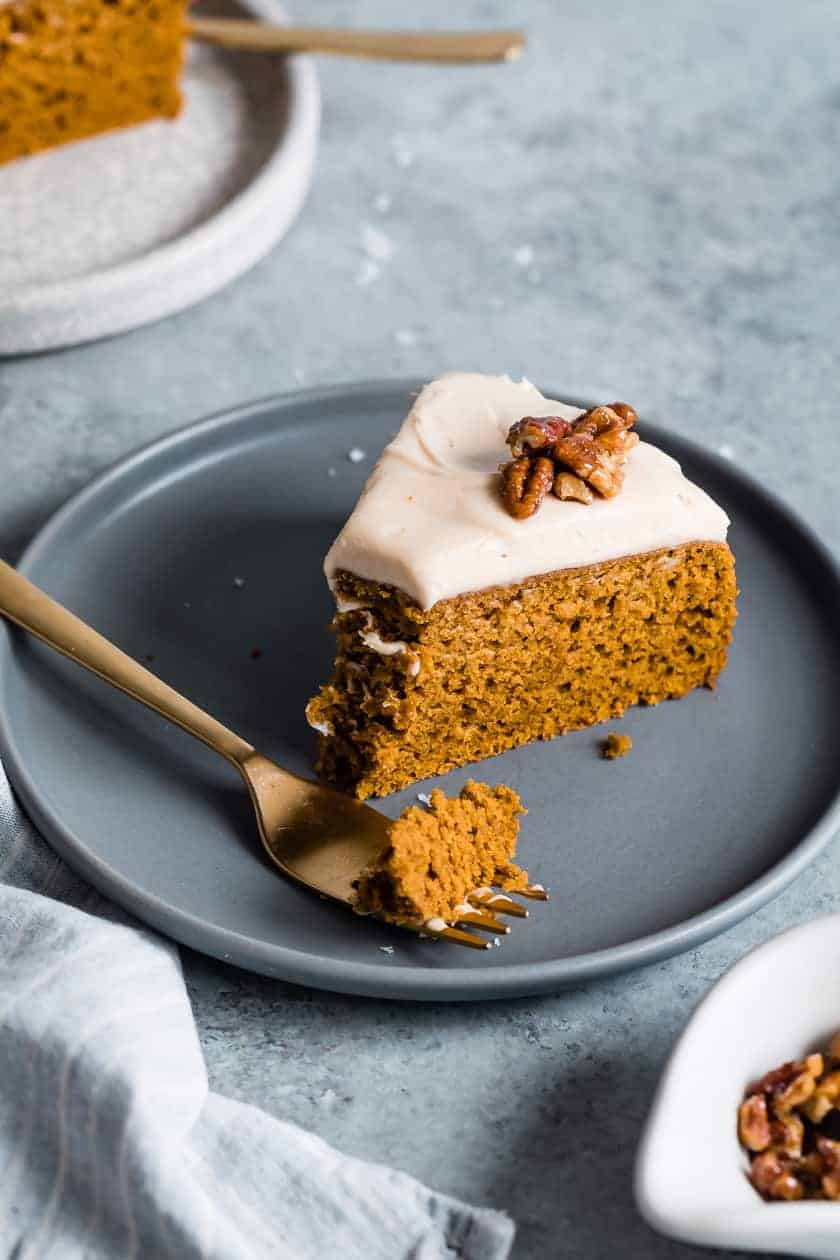 Let the baking season commence with all things pumpkin! This gluten-free pumpkin cake with salted caramel frosting is here to satisfy my fall cravings. It's got a soft tender crumb that's moist enough to stand on its own even without frosting, but with a generous layer of salted caramel frosting and candied pecans, this gluten-free cake is the stuff of fall dreams.
Made with millet flour, oat flour, and tapioca flour, this gluten-free pumpkin cake with salted caramel cream cheese frosting is the sixth recipe in my year-long partnership with Bob's Red Mill. So far this year we've eaten chamomile oat waffles, matcha macarons with mango buttercream, buckwheat crepes with roasted cherries & chocolate, brown sugar peach crumble, and triple berry pie with gluten-free cardamom crust. Now it's time for pumpkin cake – my addition to today's Virtual Pumpkin Party!