This chamomile blackberry ice cream recipe has a floral chamomile-infused cream base with a sweet blackberry compote swirled throughout. It's a creamy herbal berry ice cream with notes of honey and vanilla.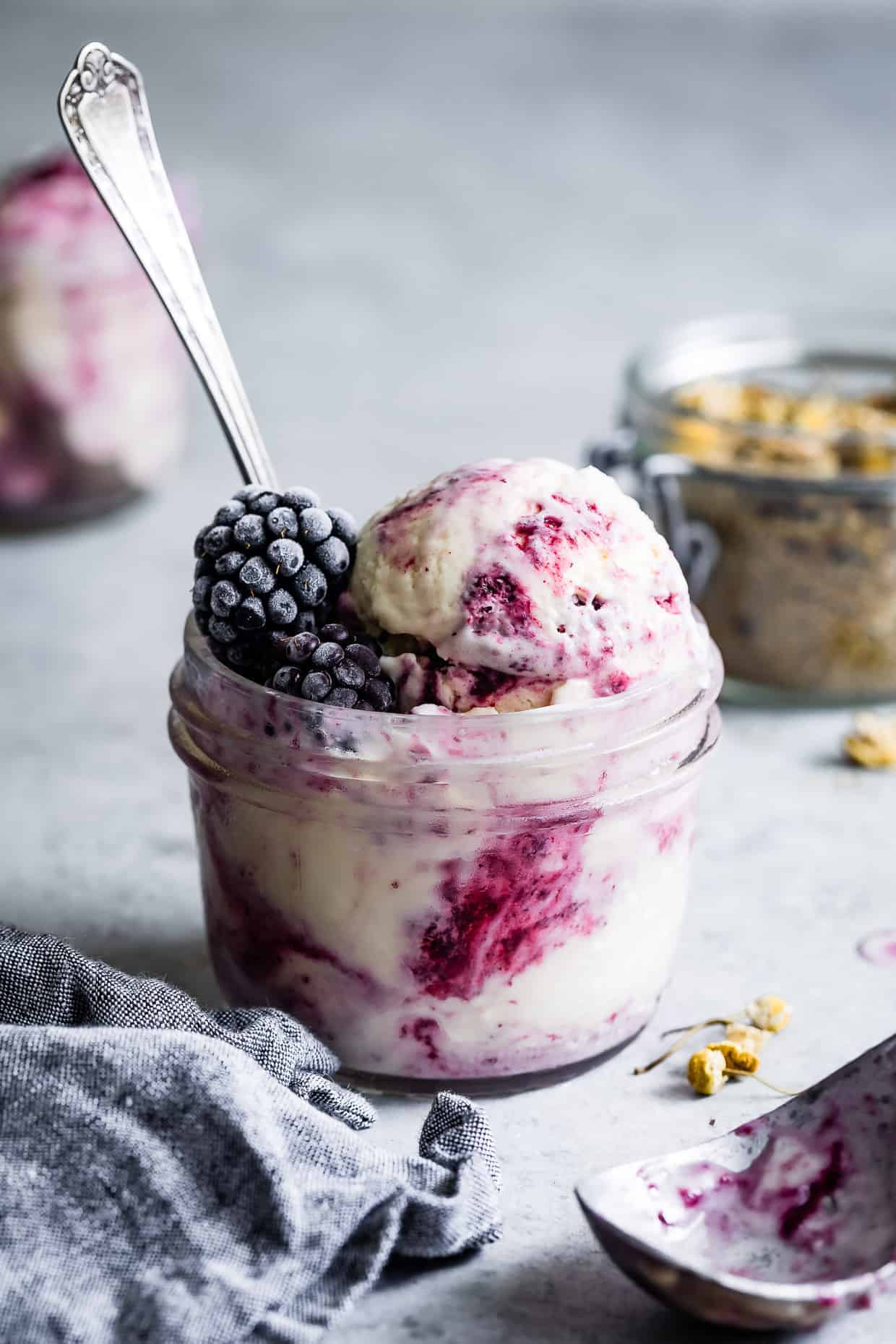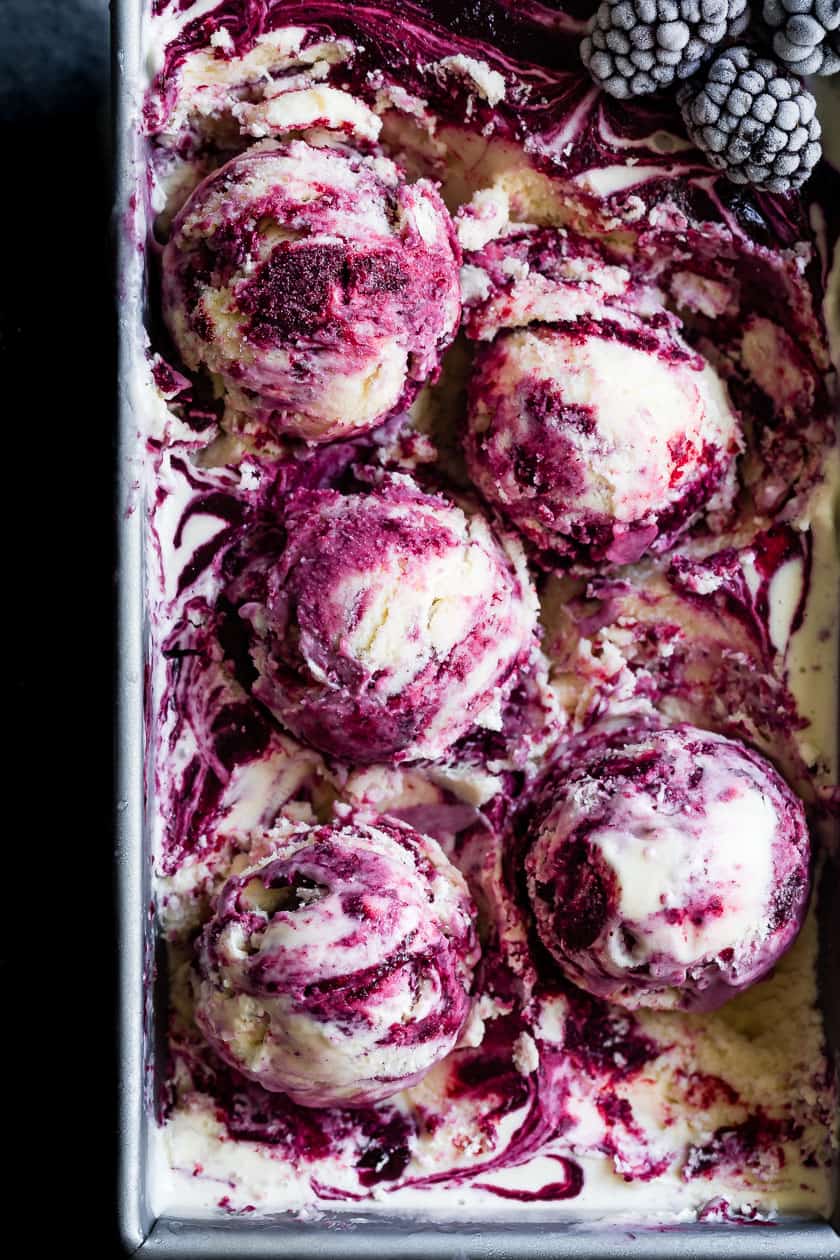 Even though folks all over are heading back to school, summer's not quite over yet. As far as seasonality goes, ice cream temperatures are actually just beginning to peak here in the Bay Area! There's still plenty of time for homemade ice cream, which will probably help soften the ease back into a school-time routine anyhow, right?
With our tiny babes, we don't have "back-to-school" in our house just yet, but Lucas heads back to work after his two-month paternity leave on the Monday after the official last day of summer. It took us until last week to make our way through our new-baby prep freezer dinners to clear out space for the ice cream maker bowl, which seems like a sign. I plan to make sure we've got plenty of homemade ice cream on hand to get us through the transition. We'll have crazy days and share berry ice cream together at night.
We're just in time to take advantage of blackberry season and freeze up a batch of this chamomile blackberry ice cream. This floral berry ice cream is made in partnership with Driscoll's and The Feed Feed using my favorite late summer bramble berry!