Sweet strawberry balsamic and thyme galettes wrapped up in a flakey buttery gluten-free crust. Spring's juiciest fruit gets a tangy bump from a toss of balsamic paired with a herbal notes from fresh thyme. Best served with a scoop of vanilla ice cream for a spring dessert.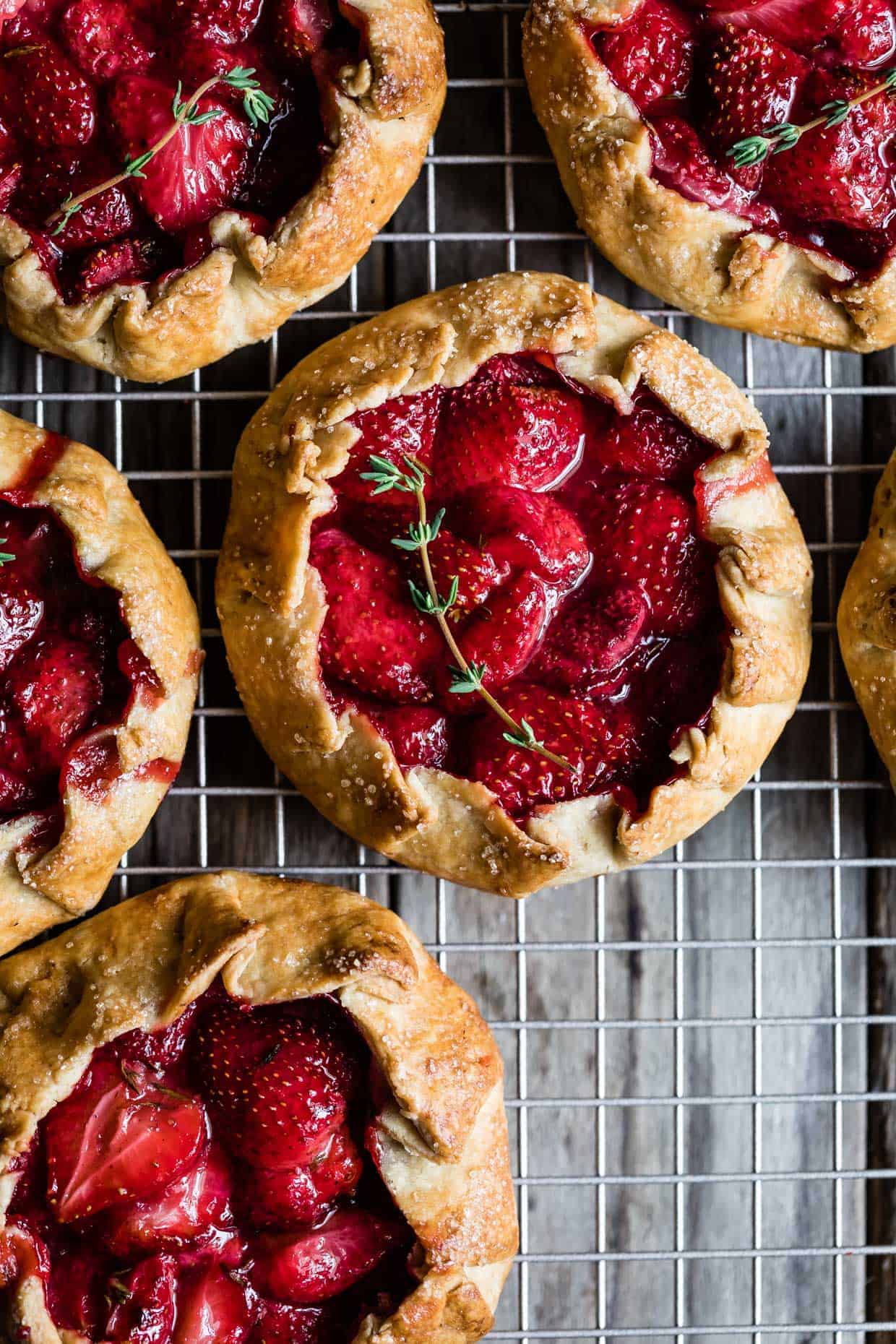 Seeing spring's first ripe red strawberries at the market puts me in a dramatically happy mood. I'm currently racking my brain to think of a dessert strawberries don't belong in – can you? I can't think of a single dessert where strawberries wouldn't be welcome to the party (maybe something coffee flavored? But that's a questionable dessert, in my opinion).
For me, "put strawberries in it" is my dessert equivalent to "put a bird on it" – spruce it up, make it delicious! First up for strawberry season, I've made these mini strawberry balsamic and thyme galettes in partnership with OXO.  These galettes are the first in a three-part series that will show off how I use OXO's kitchen tools every. single. day. in my baking and cooking. I'll also show off a few extra special new-to-me tools that will soon join the ranks of go-to favorites, such as the silicone dough rolling bag used to make perfect 6-inch pie rounds.