The perfect light and fluffy gluten-free vanilla cupcakes. Top them with your favorite frosting for a birthday party or mix things up with goat cheese frosting and brûléed figs for something special! Either way, this is a go-to recipe for gluten-free vanilla cupcakes!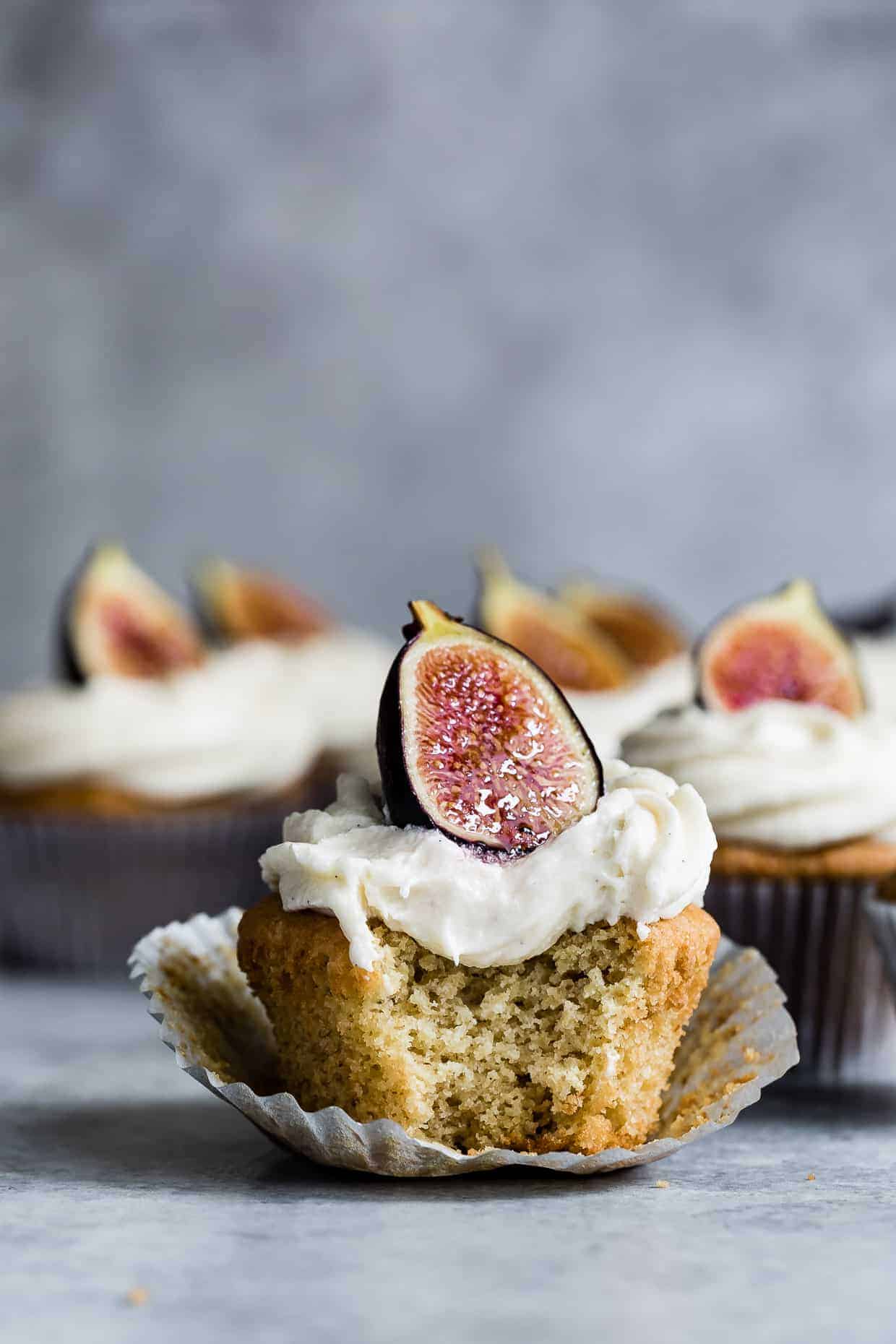 My neighbor brought over homemade gluten-free vanilla cupcakes a few months back, then texted me to ask for a baking date to come up with a better recipe. She was tasked with making a gluten-free, refined sugar-free, and dairy free vanilla cupcake for some friends at her daughter's birthday party.
Using my gluten-free chocolate chip cupcake from three years ago as a starting point, we made several dozen cupcakes in our quest. We ended up with a cupcake that was pretty great, especially considering all its limitations. But because I can't leave well enough alone, after the party, I threw the dairy and sugar back in and kept testing.