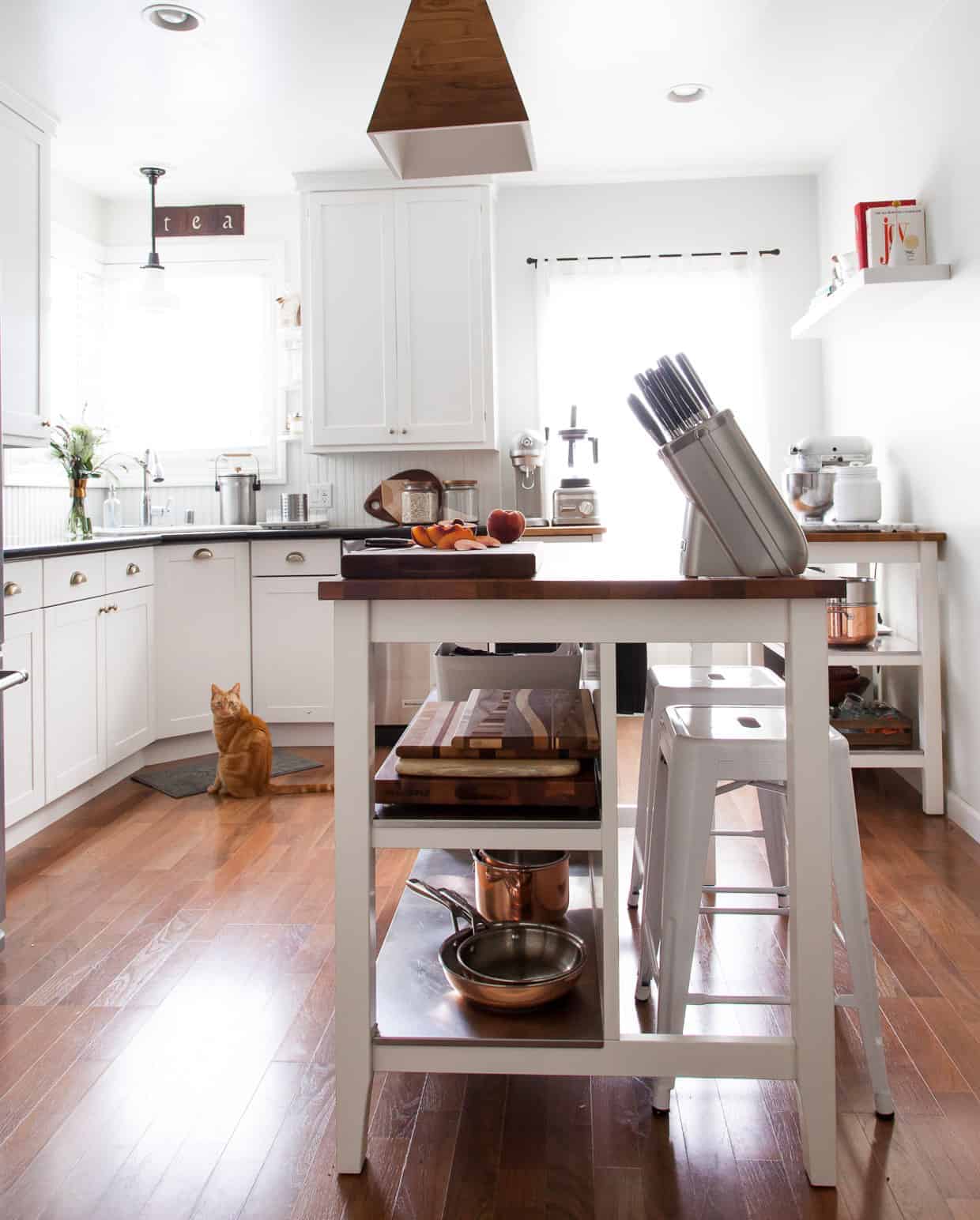 When we bought our house last October, it wasn't the first house we put an offer on - it wasn't even the second. People told me that the house that was meant for us would find us, but I didn't believe them. Instead I cried back, "you don't know the Bay Area housing market!" And when our first offer didn't get accepted, even after I wore my best enhance-the-baby-bump dress to the open house, I sobbed into my pillow.
But that kitchen? That kitchen was the original kitchen from 1940. It was a 7x7 box with just enough counter space to do dishes and literally no place for a modern refrigerator. I pretended I didn't care and fell in love with the house anyway. I pretended we'd have money in 5 years to expand it. I pretended that was only a very short time to live with no counter space. And I mourned it.
Then we met this house - THE house. And it turns out people were right. It found us.
Today I'm excited to share a peek inside Snixy Kitchen. (With the help of our tour guide cat, Artichoke).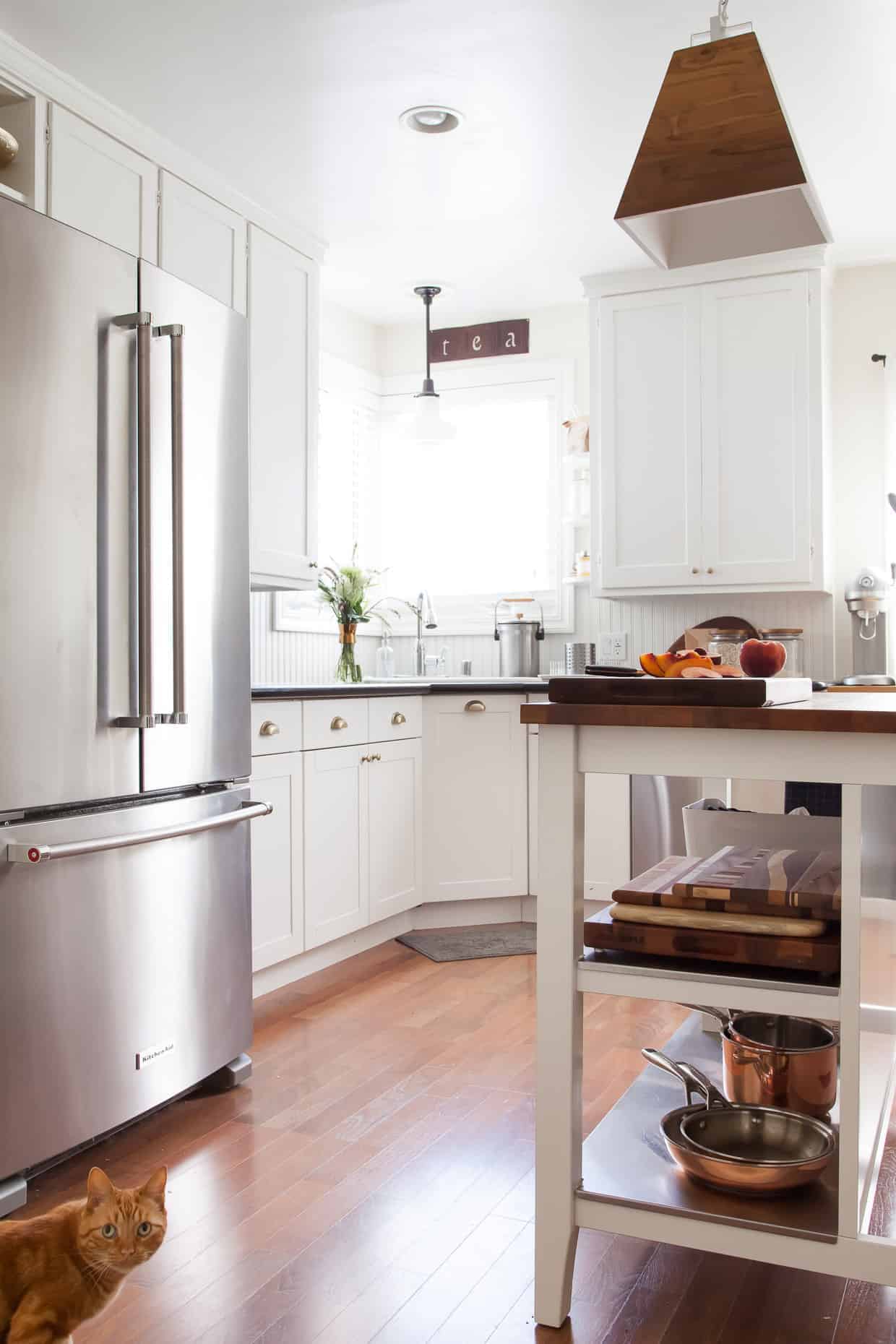 The kitchen is almost the biggest room in the house and omg the counter space - OH the glorious counter space! The previous owners updated the kitchen in 2005 while still keeping some of its original 1940s charm; They replaced the lower cabinets and countertops, but kept the original upper cabinets with built-in shelves flanking the corner window above the sink. One side holds jars of all my gluten-free flours, while I rotate the decor on the other side to mix things up.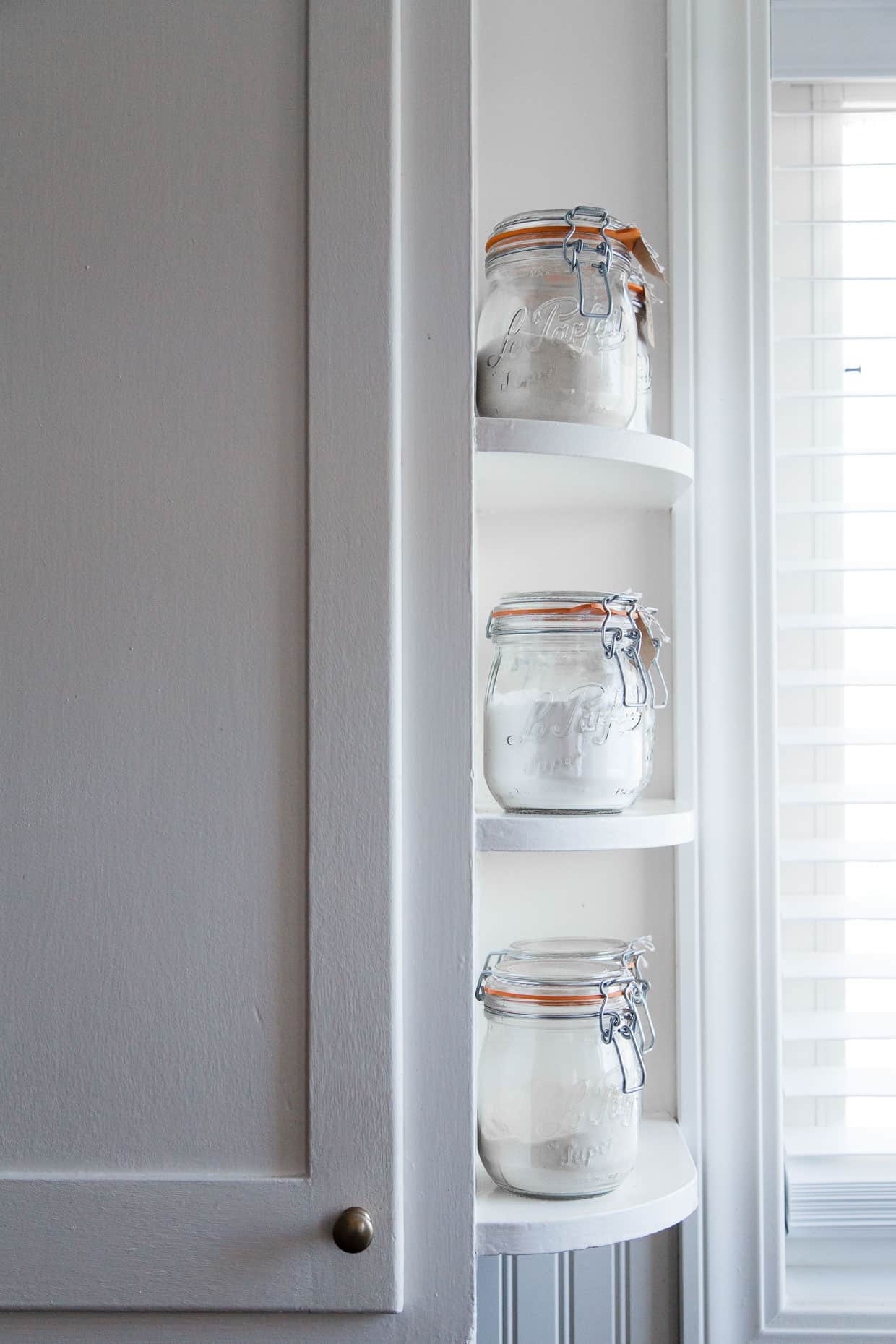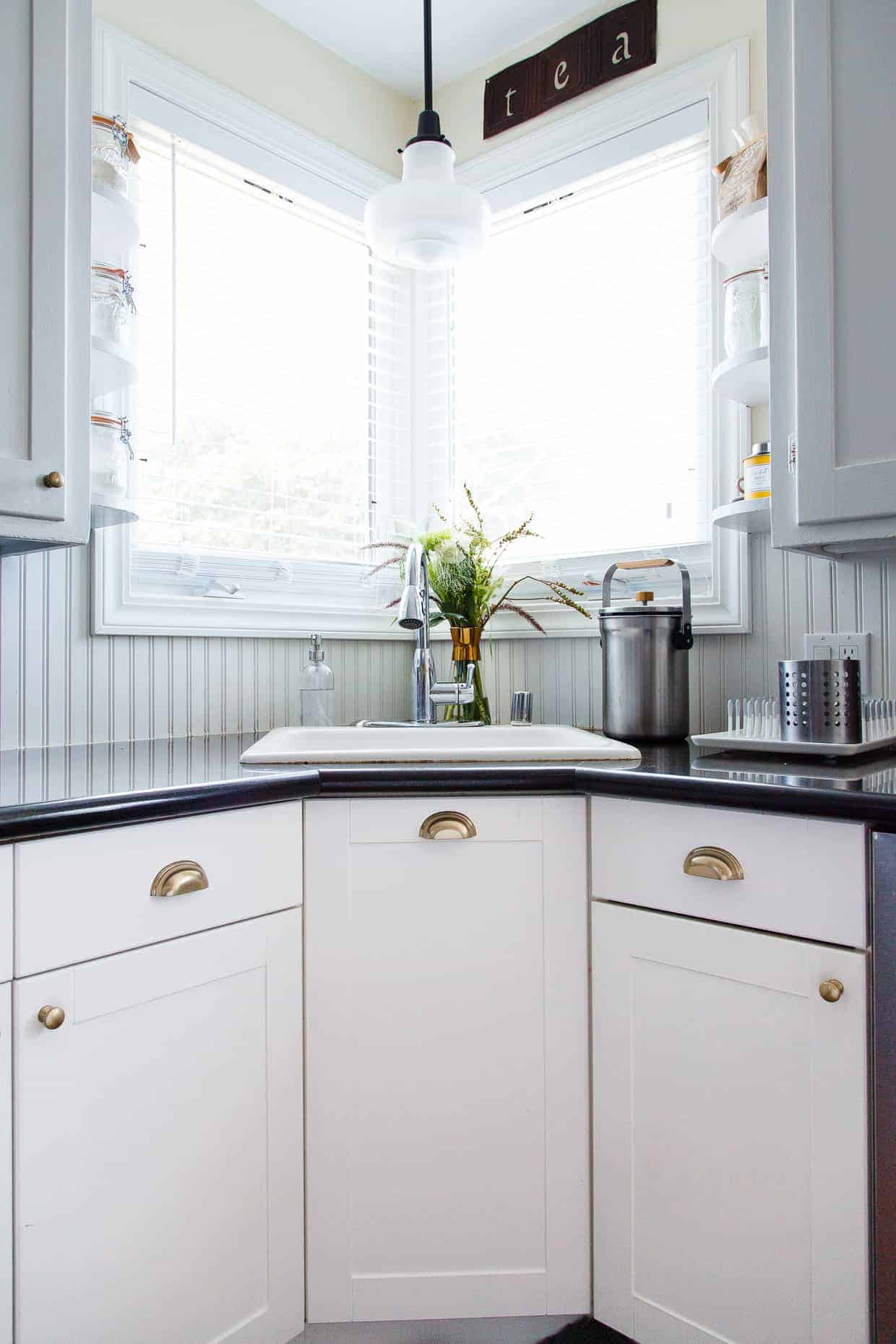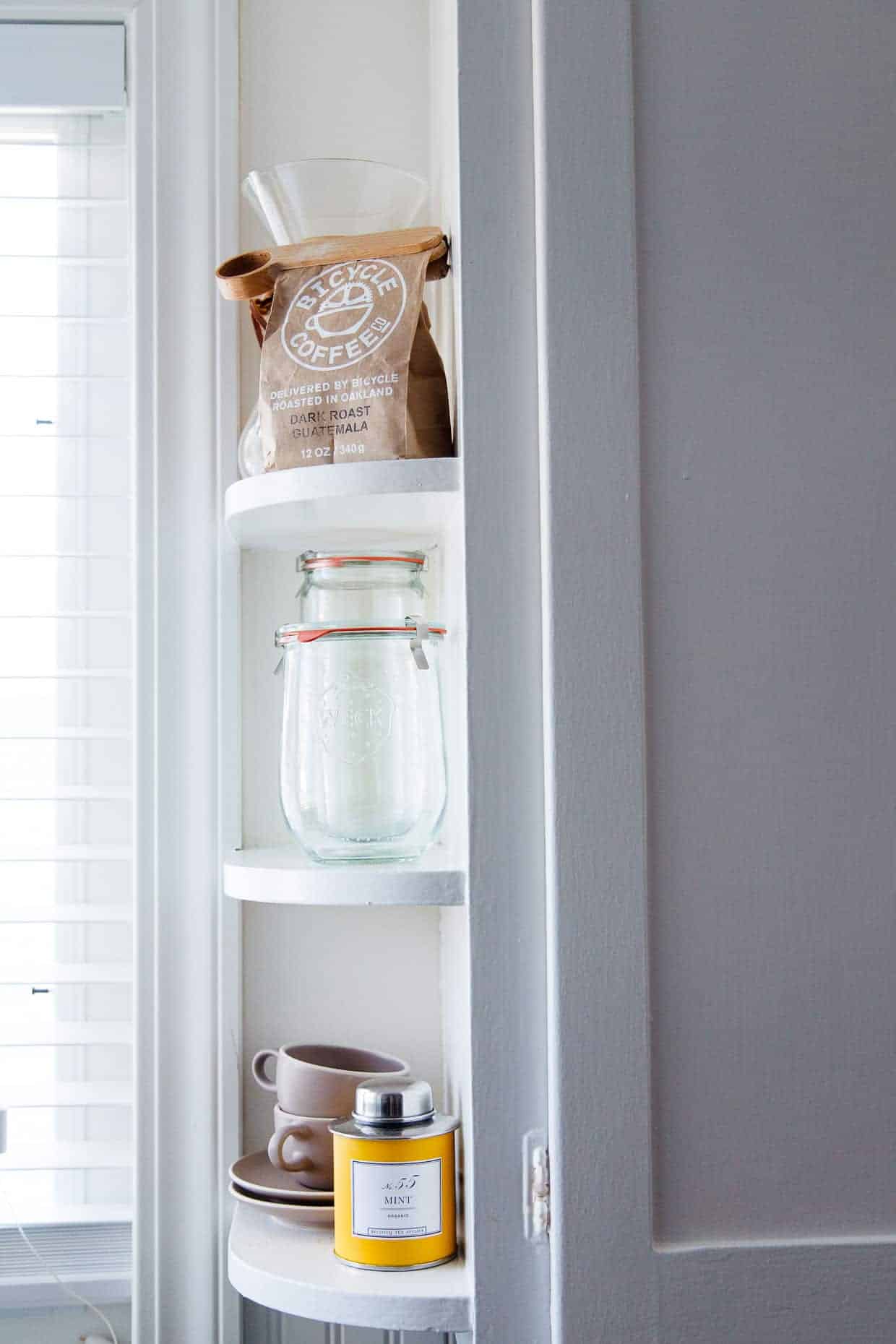 Since we stretched our budget just to buy the house, we only made minor updates to the kitchen, but focused on ones that would have a big impact. Here's what we did:
As soon as we moved in, we changed out all the knobs and pulls from black to brushed gold to soften the room up. I was surprised how much of a difference this small change made.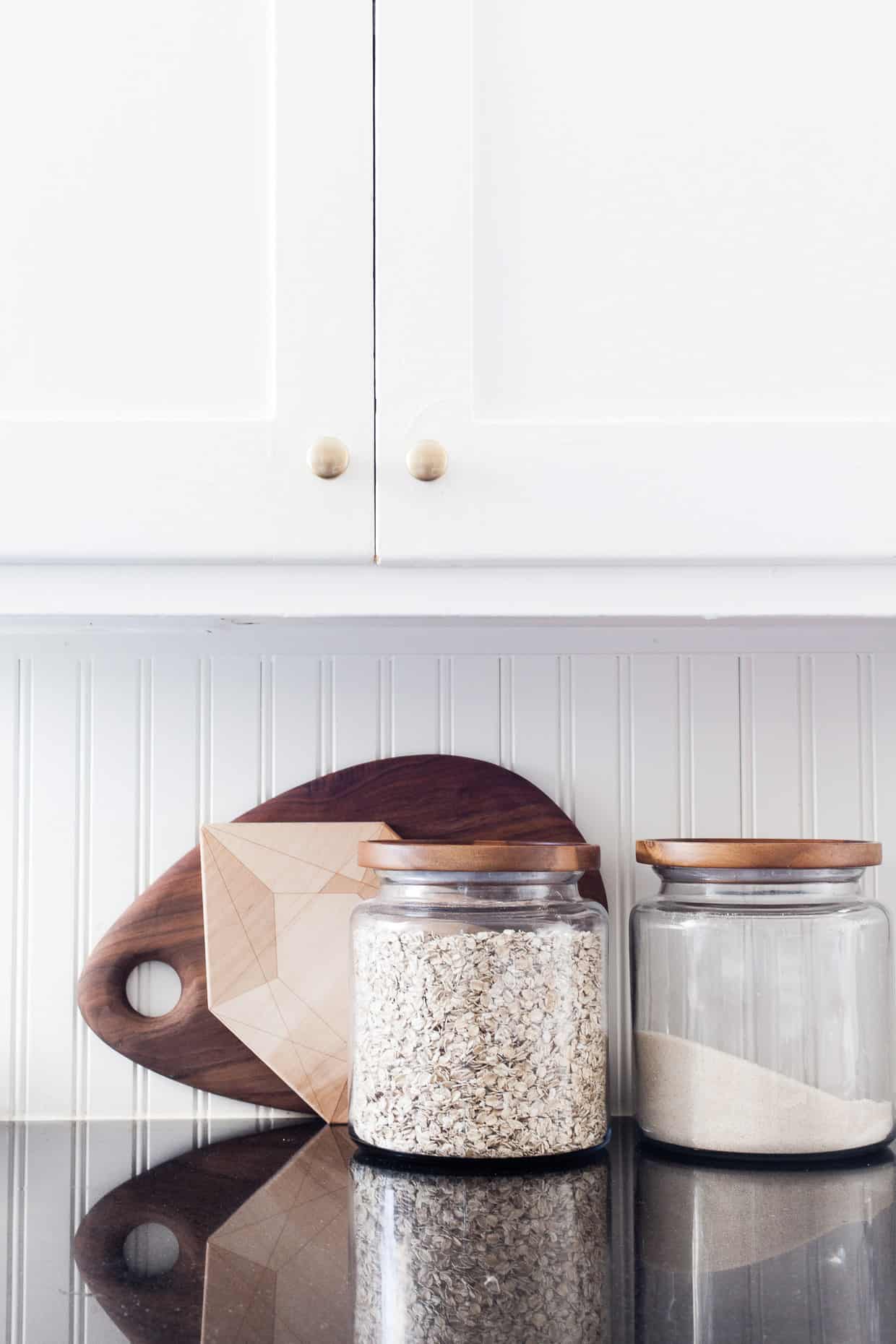 This kitchen screamed for an island and I'm glad we listened because it's my favorite feature. A dinner invitation to our house should come with the caveat that dinner is never ready on time. Having island stools makes the kitchen the hang-out spot while I cook (c'mon all the cool kids are hanging out at the island, you should too). It's also the perfect perch for the baby's counter seat so she can watch me cook while smearing sweet potatoes as far as she can reach.
We bought an inexpensive Ikea island, but Lucas gave it some pizzaz by adding a custom copper towel rack that he made out of parts from the hardware store.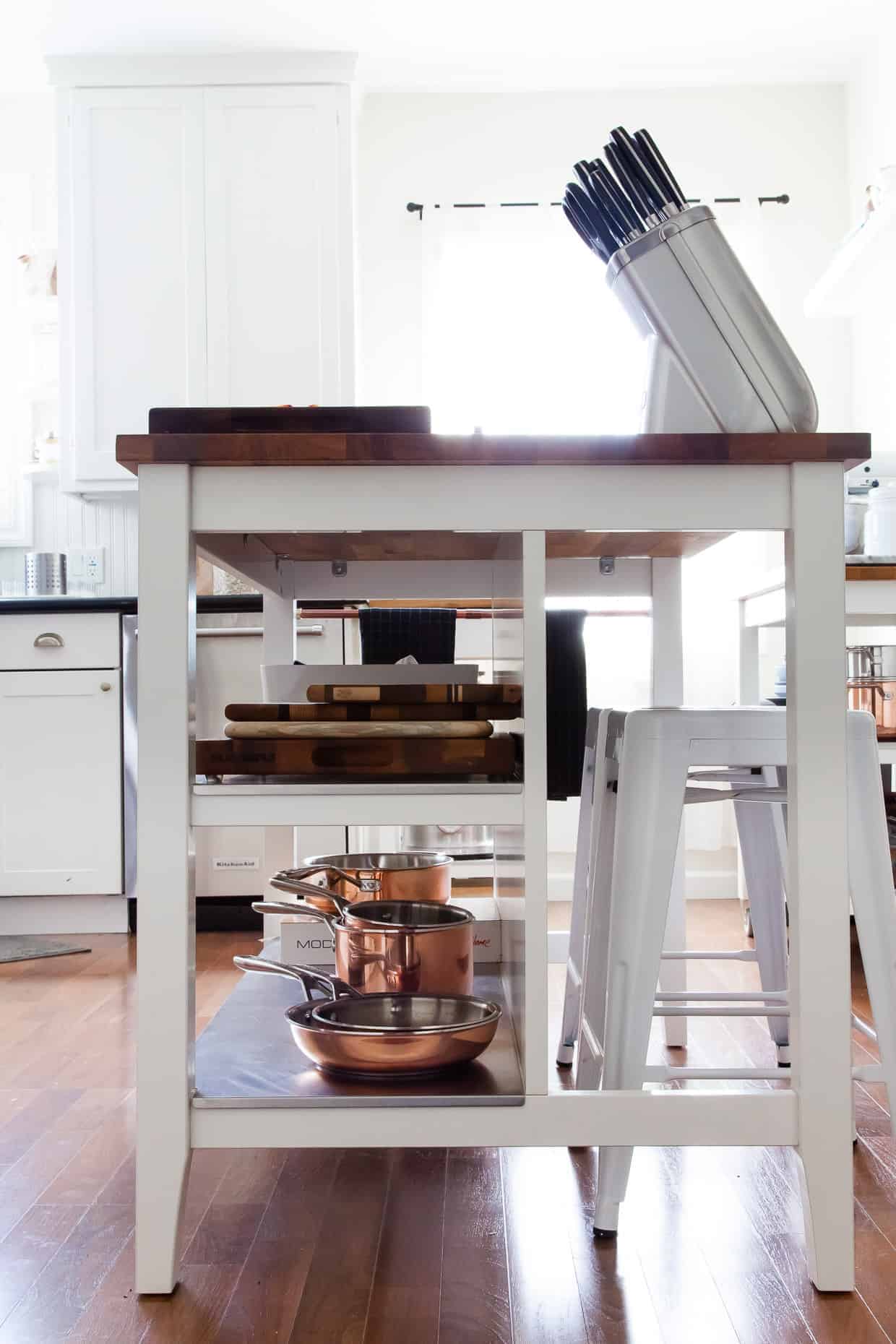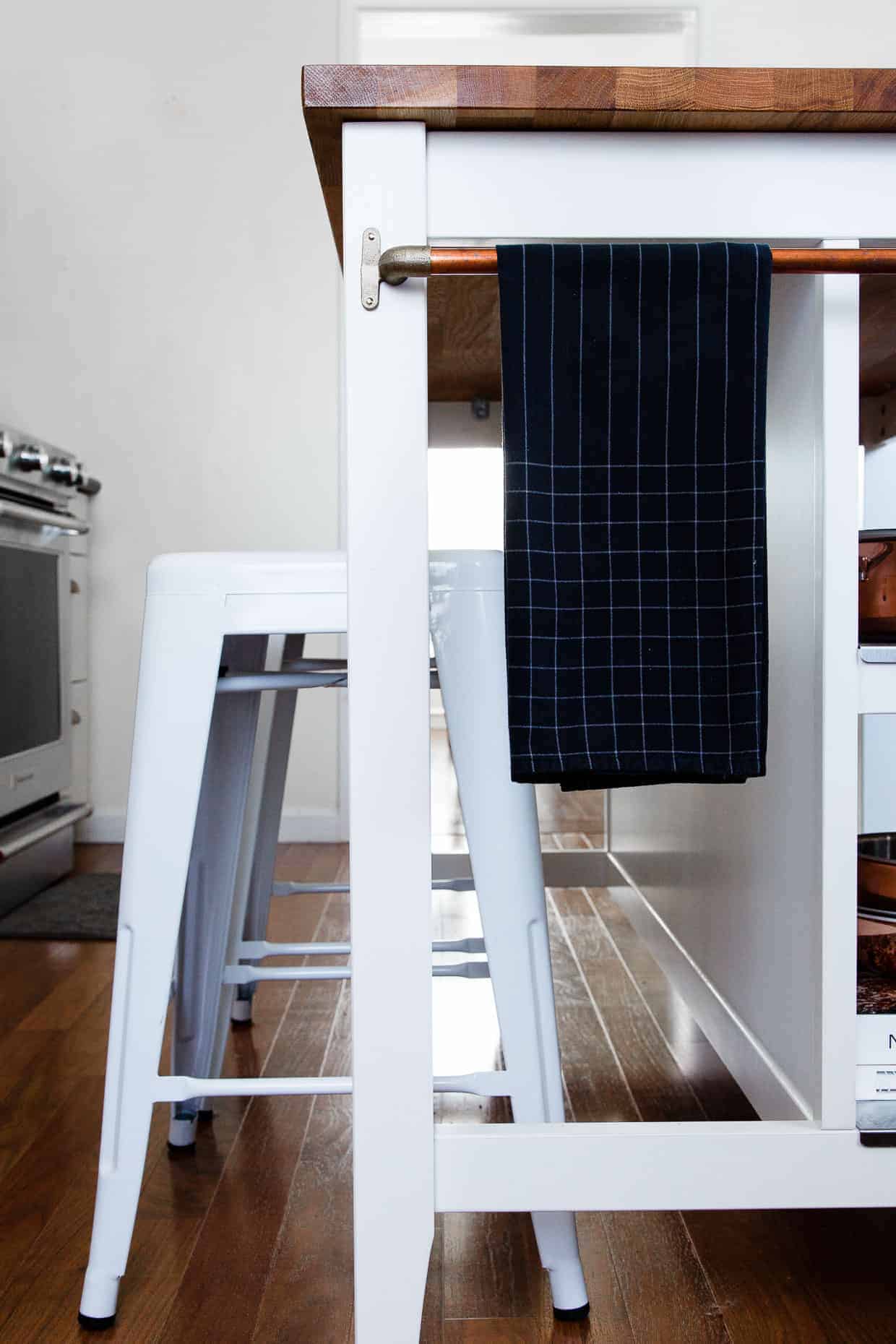 Those quaint upper cabinets I mentioned earlier come with one nuisance: the clearance above the countertops is too low to fit modern countertop appliances. Guess how many appliances we have? If you guessed "a lot," you win. And yes, I use them all. So I now have two small kitchen carts just for appliances.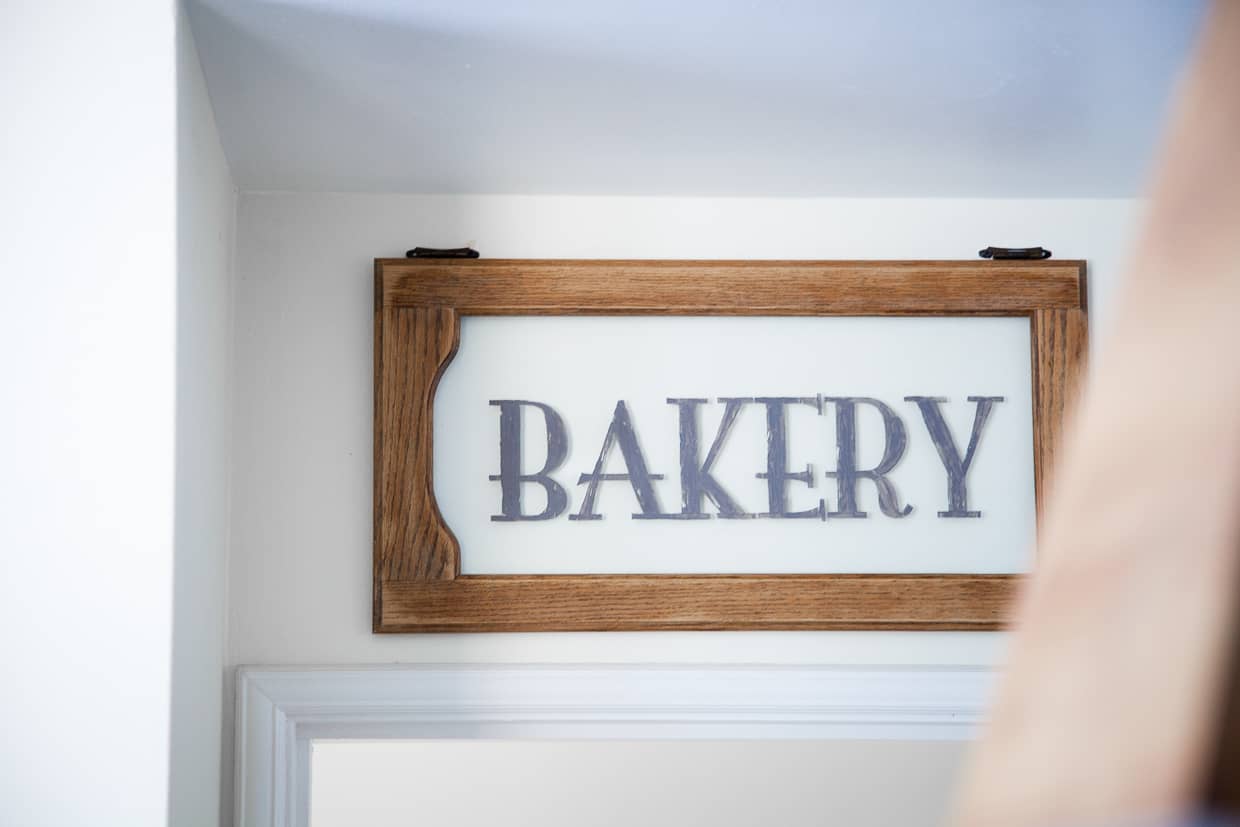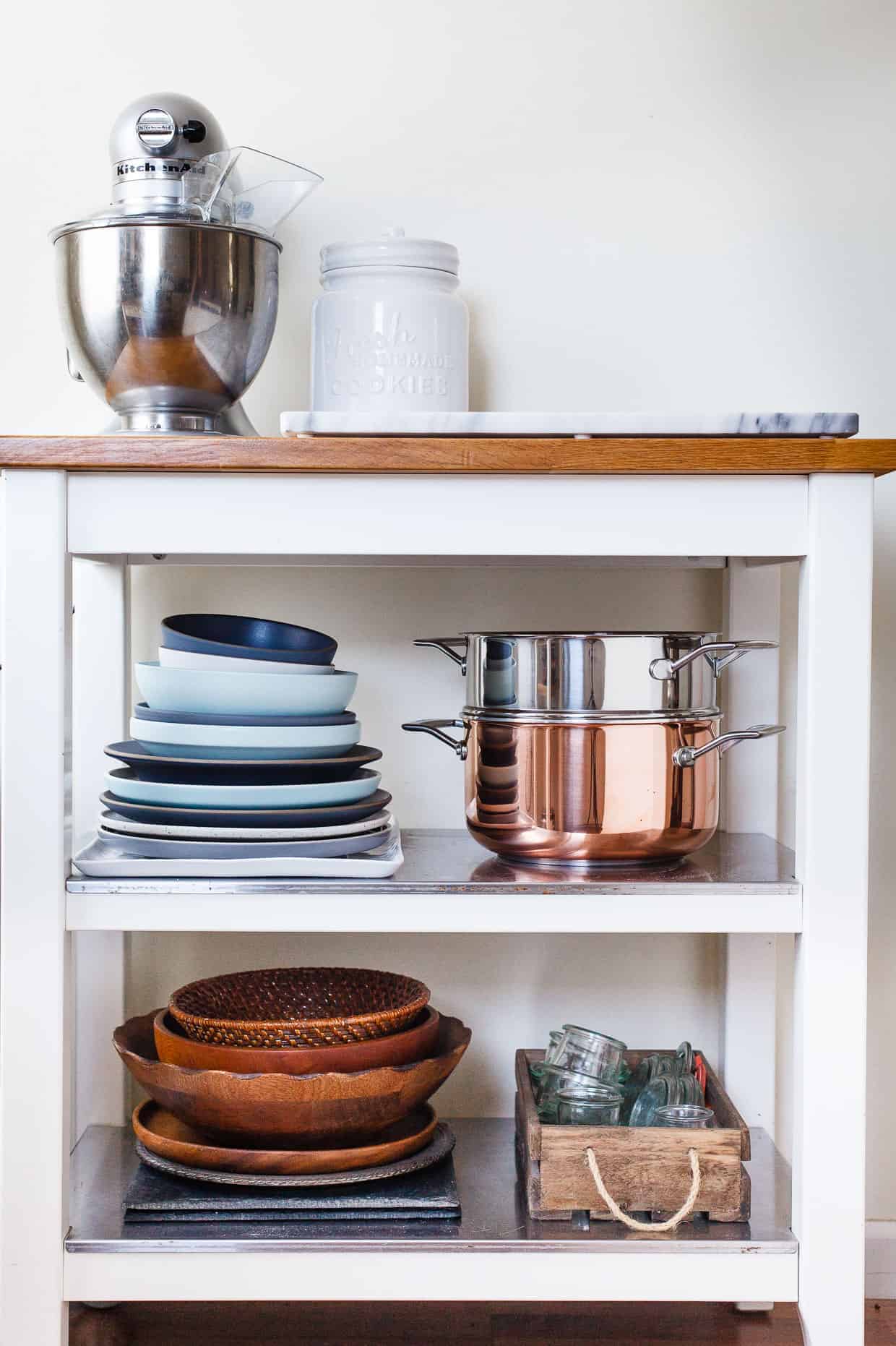 One of the more significant changes we made was in the stove corner - we added upper cabinets, a hex tile backsplash, and an above-the-stove microwave hood. Our eventual plan is to replace all the upper cabinets and backsplash throughout the kitchen to match. We'll give clearance for countertop appliances, but keep the built-in shelves above the sink.
Baby steps! Lucas and my dad did all the work themselves right after Zoella was born, but most of our home improvement projects are taking a back seat to Daddy/Zoella weekend hang-out time right now (is this what being a parent is for forever?). It'll probably get done around the time she's old enough to help.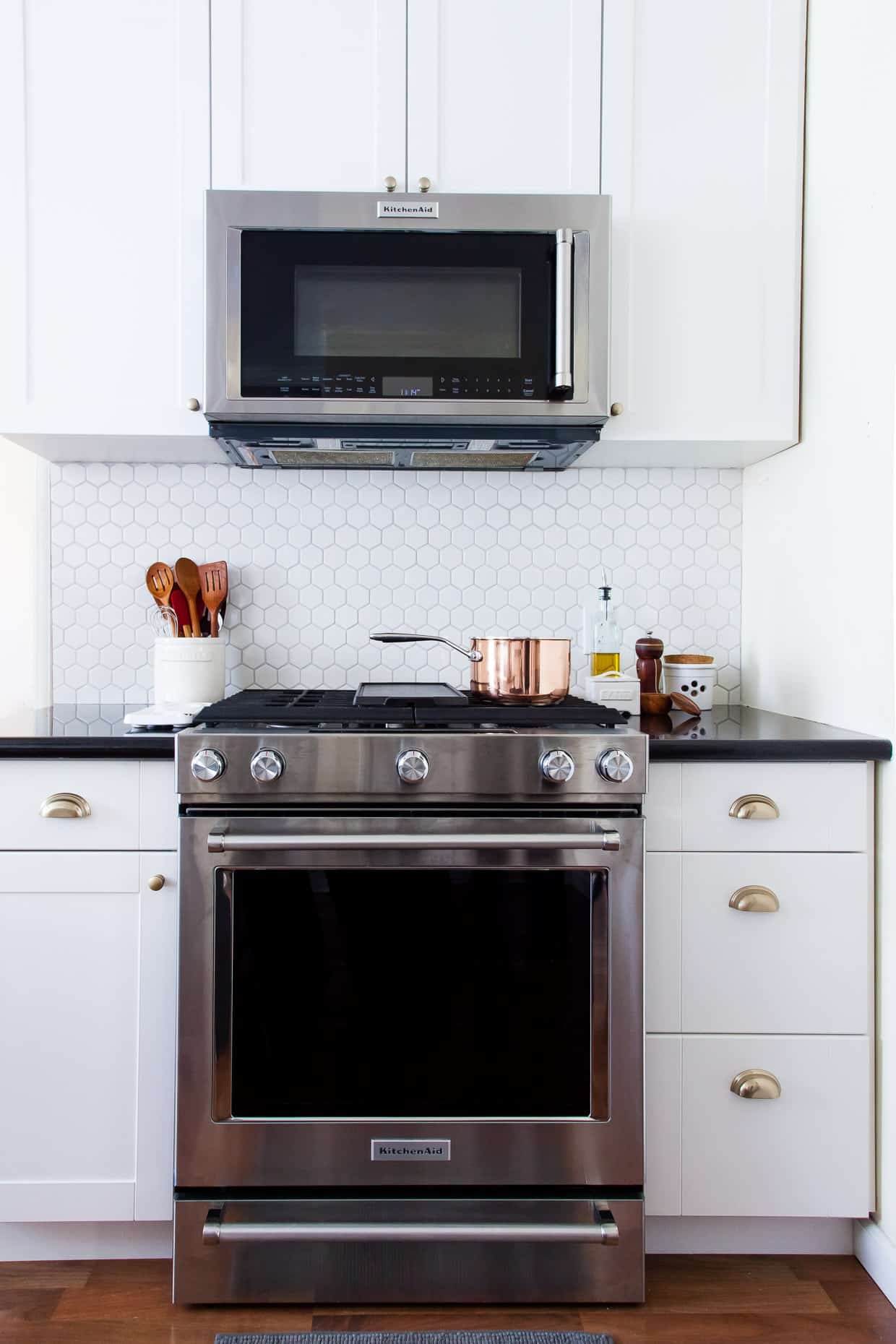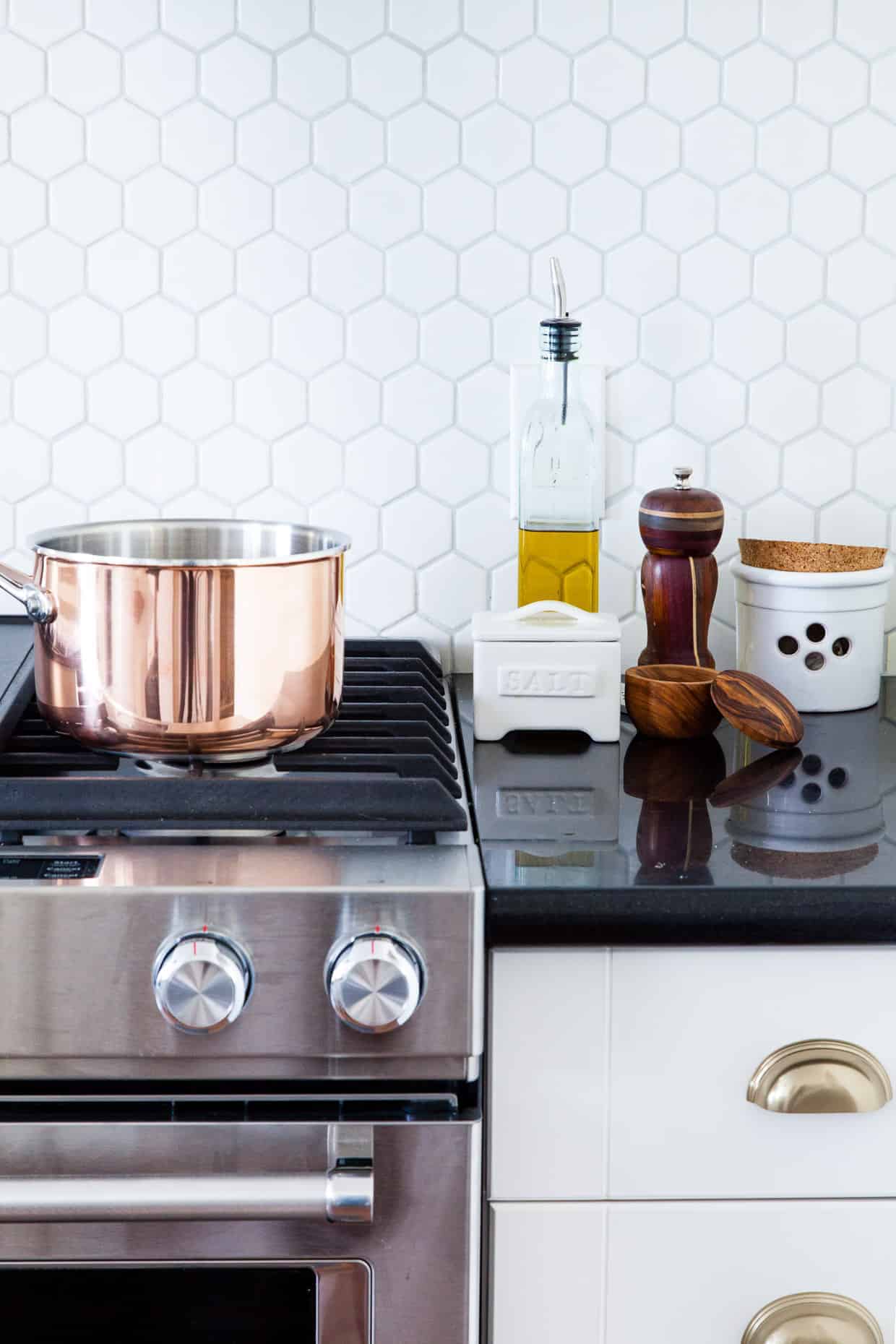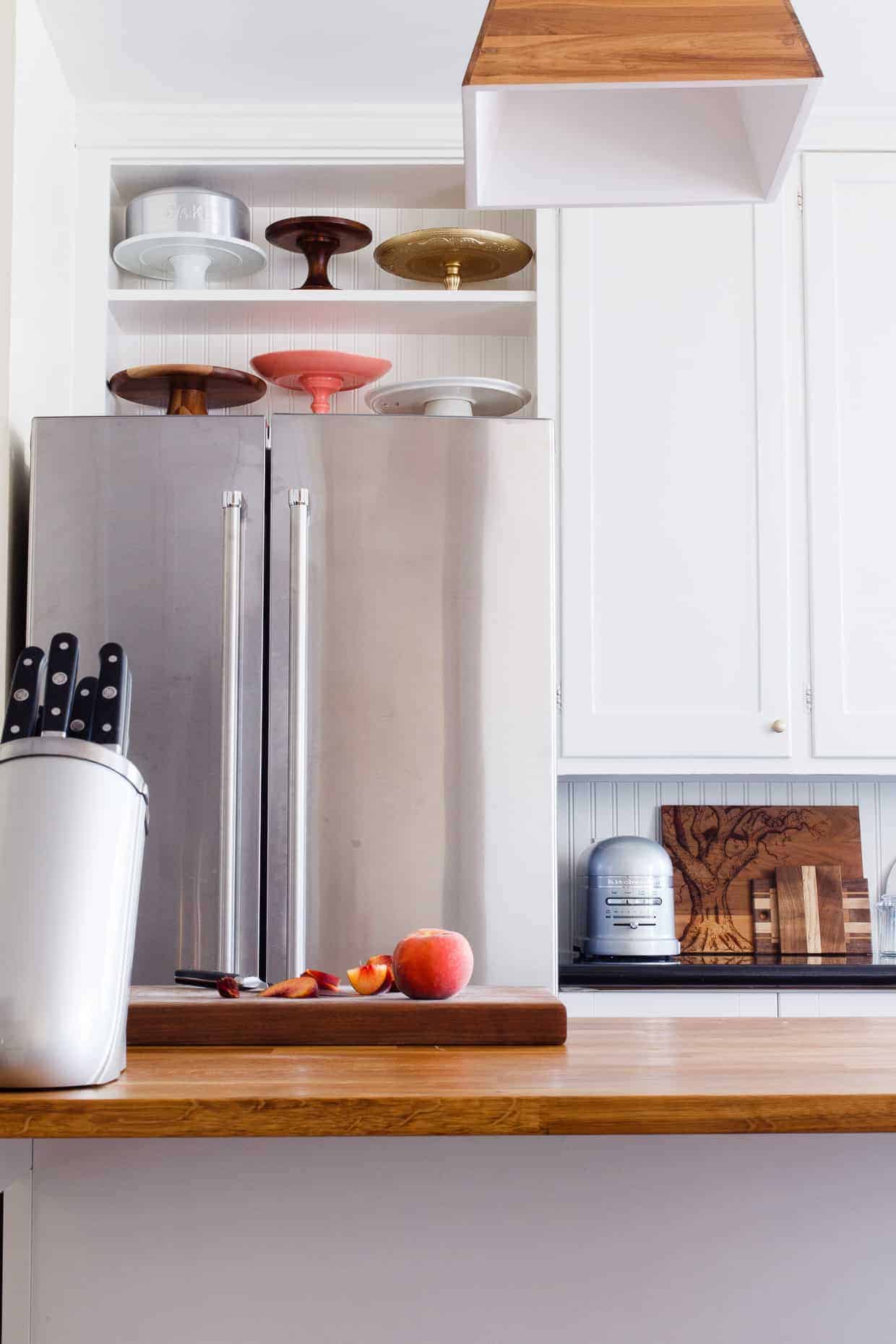 Since I took these photos, we've checked one more item off our home improvement to-do list: we painted the kitchen from a very pale yellow to white, which makes the ceiling look even higher. Our long-term goals include finding a new light fixture for above the sink, swapping the countertops for something gray, and replacing the upper cabinets & backsplash. I'll keep you posted if we actually do any of this - ha!
Update: Sonja's comment reminded me that, while I didn't take before pictures (oops), I do have pictures of the house from the original listing with all the staging furniture for comparison!
Before we bought the house: