Last updated on August 29th, 2020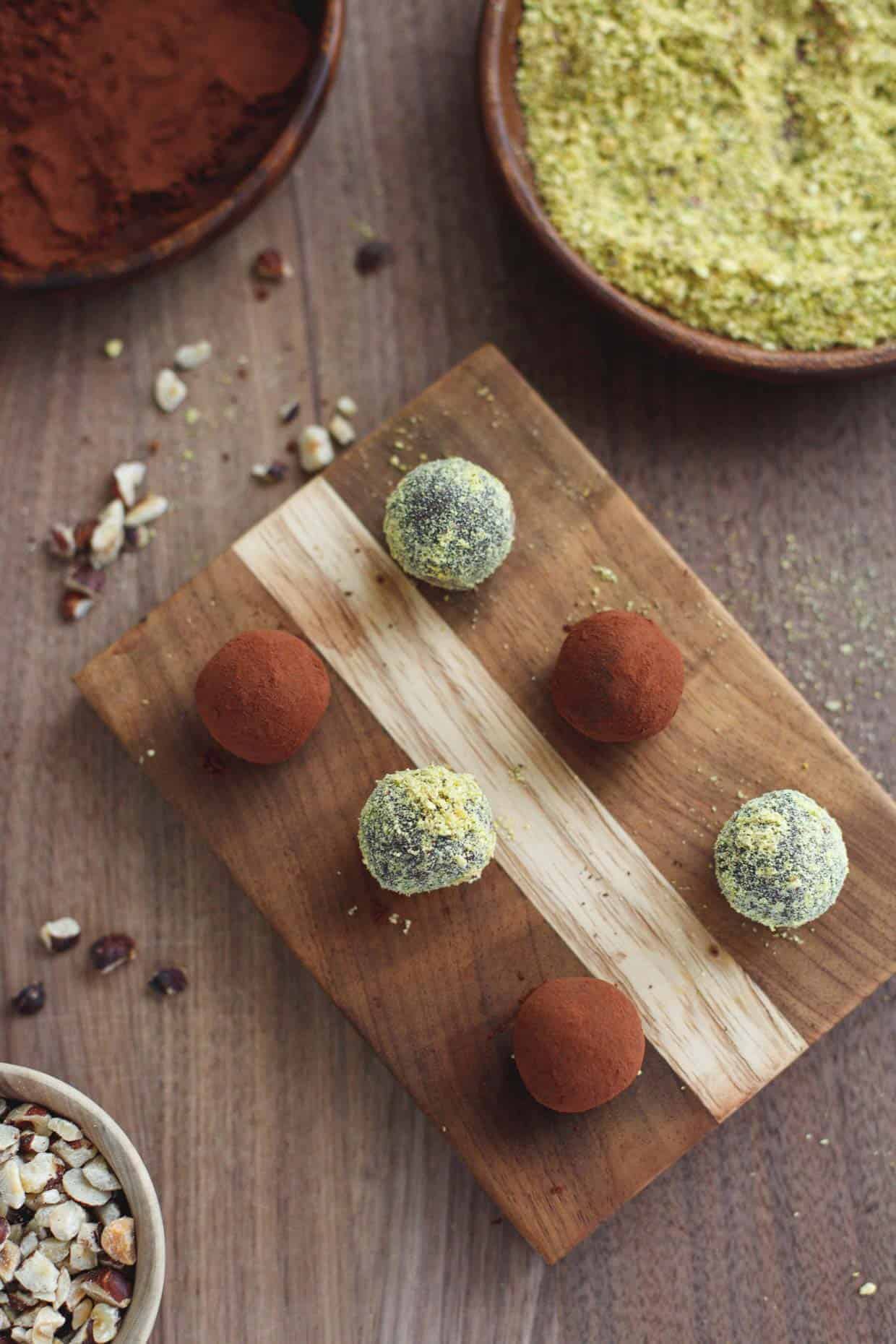 You probably thought you were done hearing about our wedding, didn't you? You know how people say "it's my birthday week" or "it's my birthday month"? Well it's our wedding decade, alright?! (Indulge me for a bit longer, will you?)
When we mailed out our wedding invitations, the RSVP postcards had a recipe card on the back that asked our guests to "please share a favorite family recipe." We ended up collecting 68 time-tested family recipes that filled my grandma's wooden recipe card box to the brim. Occasionally we flip through them, quizzing each other on dishes based on the ingredients. Yet for some reason I've still only shared one of the recipes with you (Lana's BEST EVER Mac & Cheese). Let's change that.
Starting with these Healthy Nutella Pistachio Truffles that I adapted from one of these recipes and a (free!) downloadable RSVP Recipes cookbook I made using my new Sprout.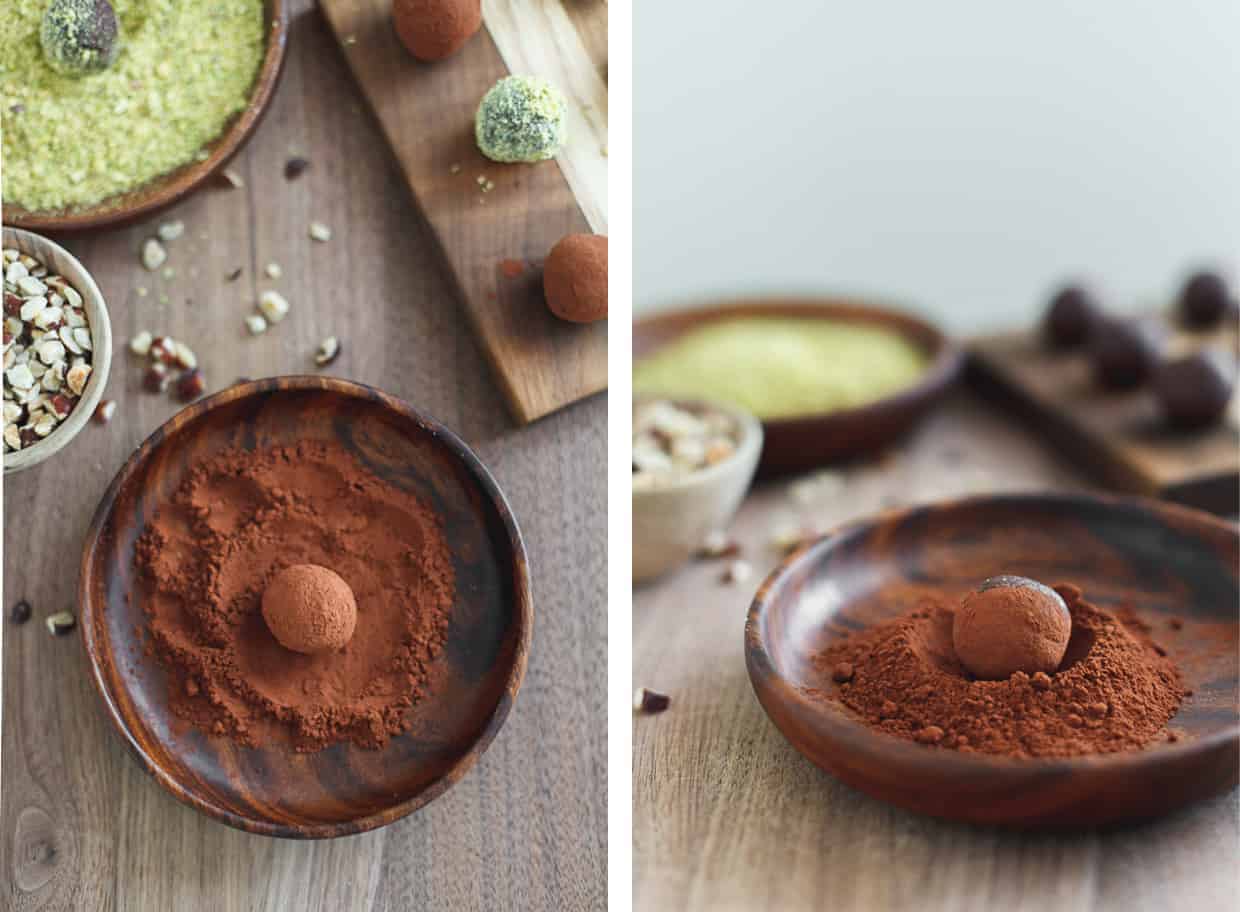 Given my obvious love for hand-written recipe cards that trade hands through the years, I picked a small collection of our RSVP recipe cards to put into an e-cookbook of sorts to pass along to you (that's what recipes are for, right?). Normally I'd just scan and share one recipe (borrrring), but HP challenged me to use their new Sprout to come up with any creative blogging project I could imagine. The world is my oyster.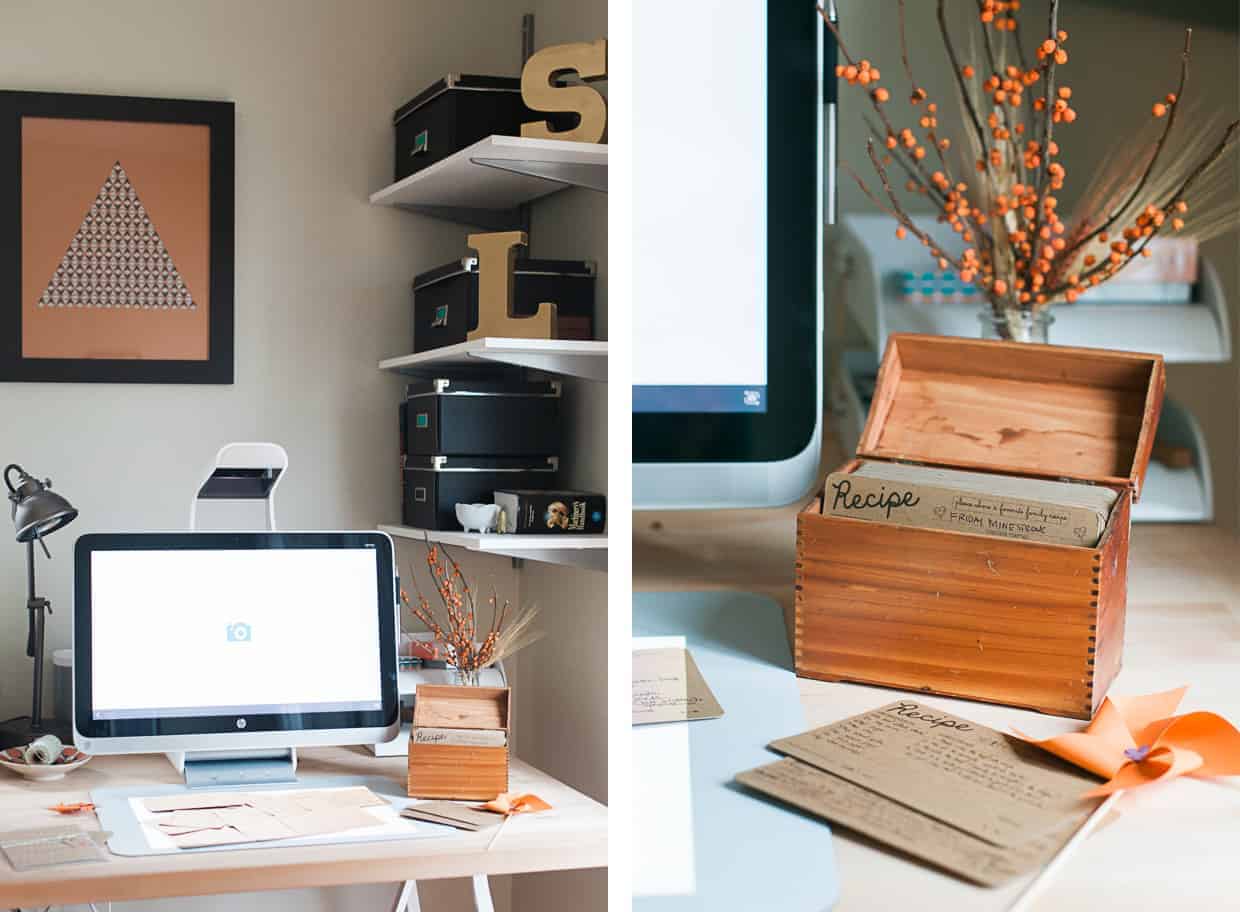 You can scroll through the digital RSVP Recipes cookbook below, or download the whole cookbook as a PDF here. Now you can be part of my family too. I broke in Osvaldo's Tostones recipe with a few stains already. Consider it loved.
I used HP's new creativity station to add some personal touches to the cookbook. The Sprout is a computer that has an overhead projector with built-in cameras and an enormous touch pad (aka cat bed). You can place anything on the touch pad and with a single tap, it'll capture the object into an image on your screen. All of those recipe cards in the cookbook? Captured in seconds.
Guess how many overhead cat pictures we captured? Hint: it's more than the number of recipes in this book.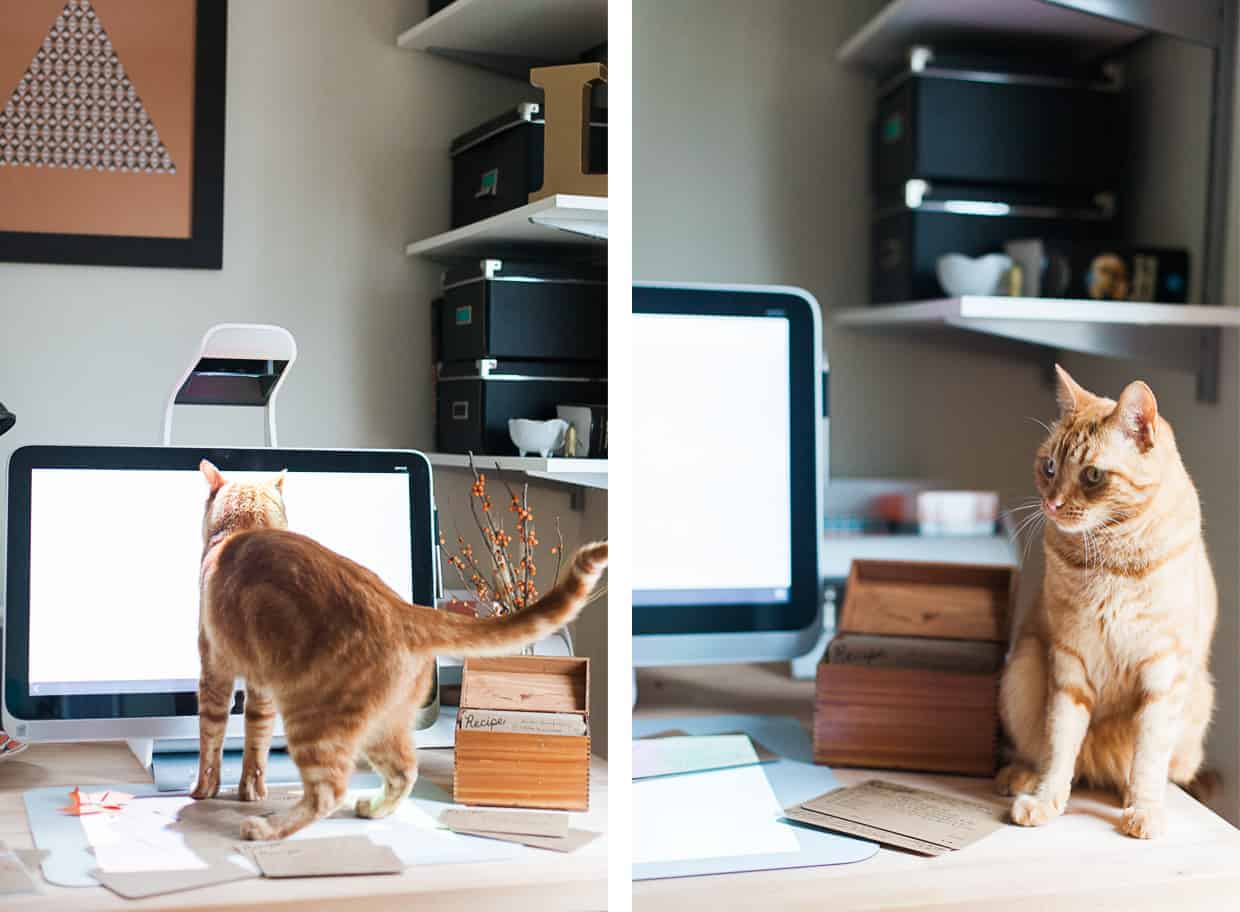 Having a touch pad allowed me to use a stylus to handwrite all the words on the transition category pages of the cookbook. Remember when you used to write your crush's name all over the inside cover of your trapper keeper? Well I practiced my handwriting more than that. Tip: you can also use your finger or a cat paw to draw freestyle.
I've got another crafty food blogging project with the Sprout up my sleeve to share soon.
But first, let's talk more about the food that inspired this recipe book.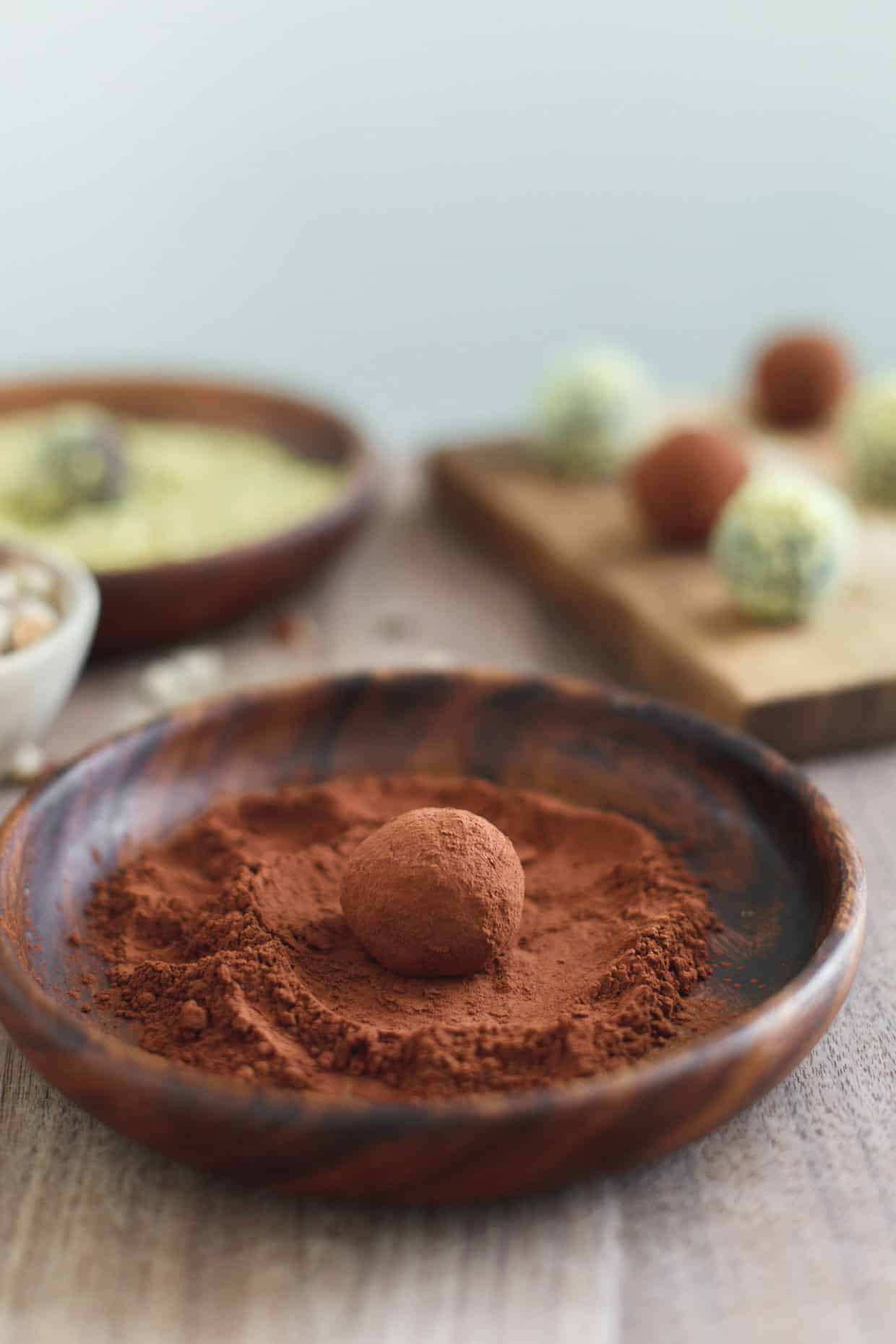 The recipes in the e-book and the one shared here are just a sprinkling of the large collection of mouth-watering recipes our friends and family sent us. And it doesn't include some of the more amusing ones that ranged from an ingredients list that read: "Sorry, mom's in Korea so I don't know exact measurements" to our friend who signed her Indian-Spiced Brussels Sprouts "From the kitchen of: Wen-fai…I made it up just now=)"… to the two shown below for amusement (click to enlarge, if needed).

One of the most holiday appropriate recipes came from Anjali of The Picky Eater, who shared her healthy Cocoa Oat Truffles.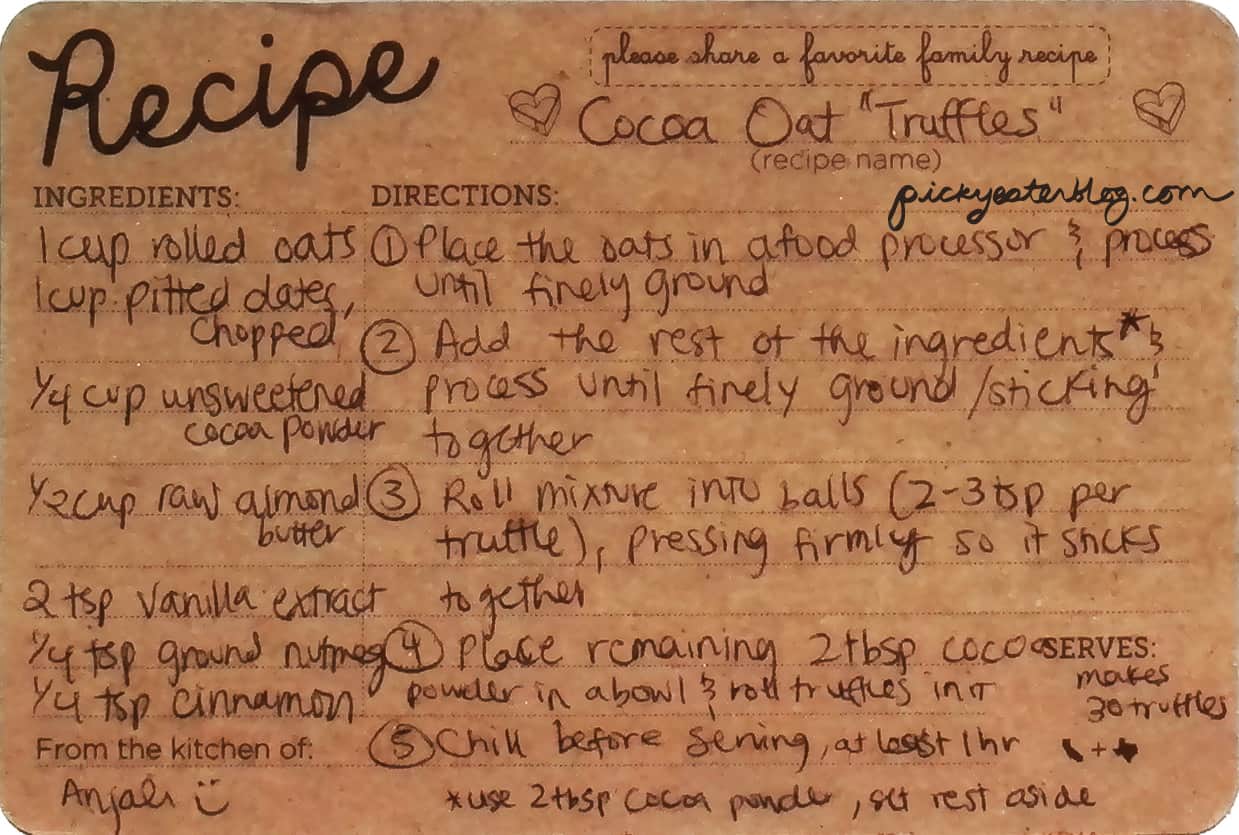 To see one of these passed on RSVP recipes in action, I adapted her recipe to make these Healthy Nutella Pistachio Truffles. The plan was to bring some of them to the neighbors and to give a couple to thank Alanna for letting me taste her chocolate and pistachio butter cups. My plans were well-intentioned, but then something happened.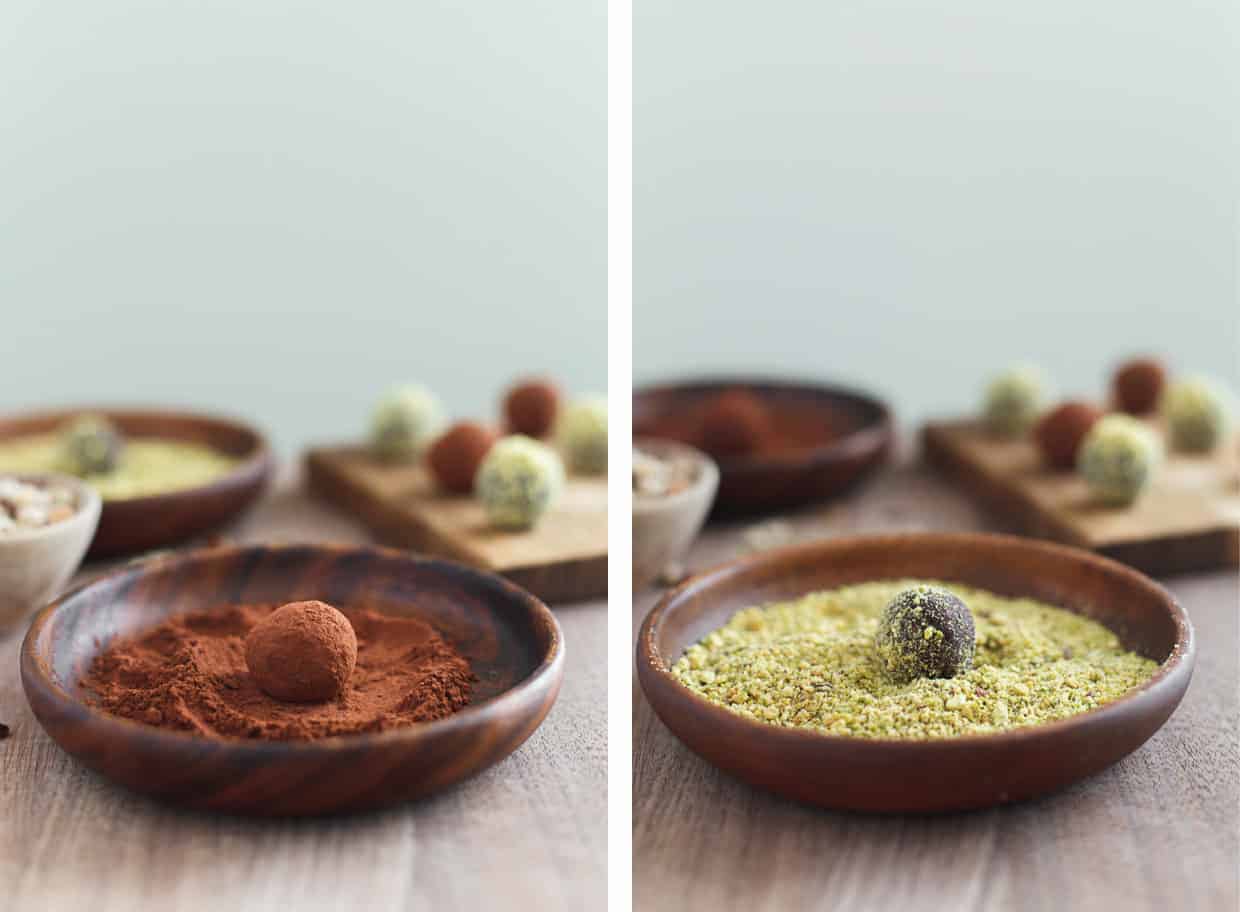 I accidentally ate them all. (#sorrynotsorry)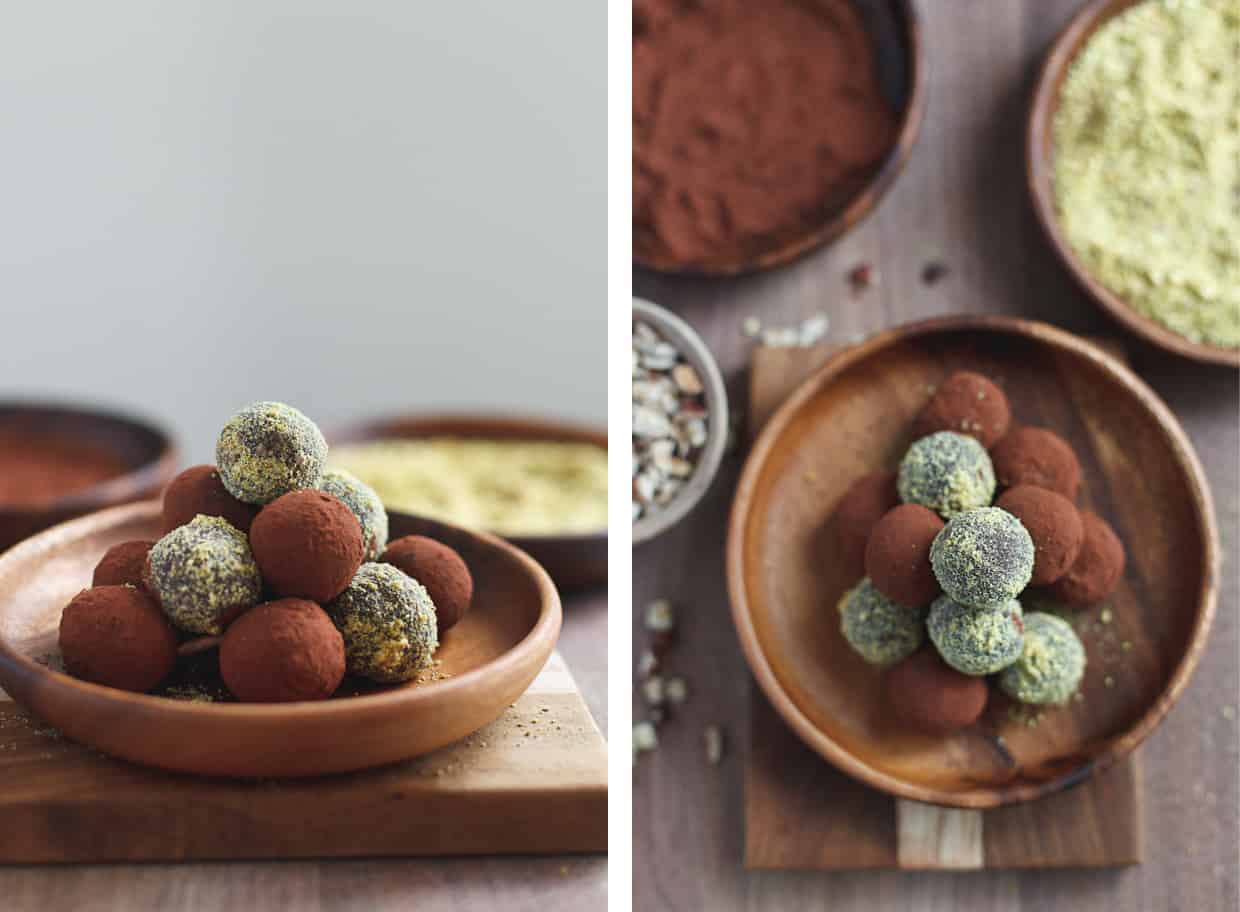 These healthy nutella truffles don't taste exactly like the stuff you eat by the spoonful (no? just me?), but they've got cocoa powder, hazelnuts, and a bit of honey to remind you of that faved creamy snack. They're soft and chewy, with deep cocoa making them taste like decadent candy. Sweetened only with dates, figs, and a bit of honey, they're still nectarous enough to satisfy your midnight craving, but just enough that you can easily eat a dozen in one sitting. With no guilt. Add these to your holiday cookie platter and they'll be the first to go.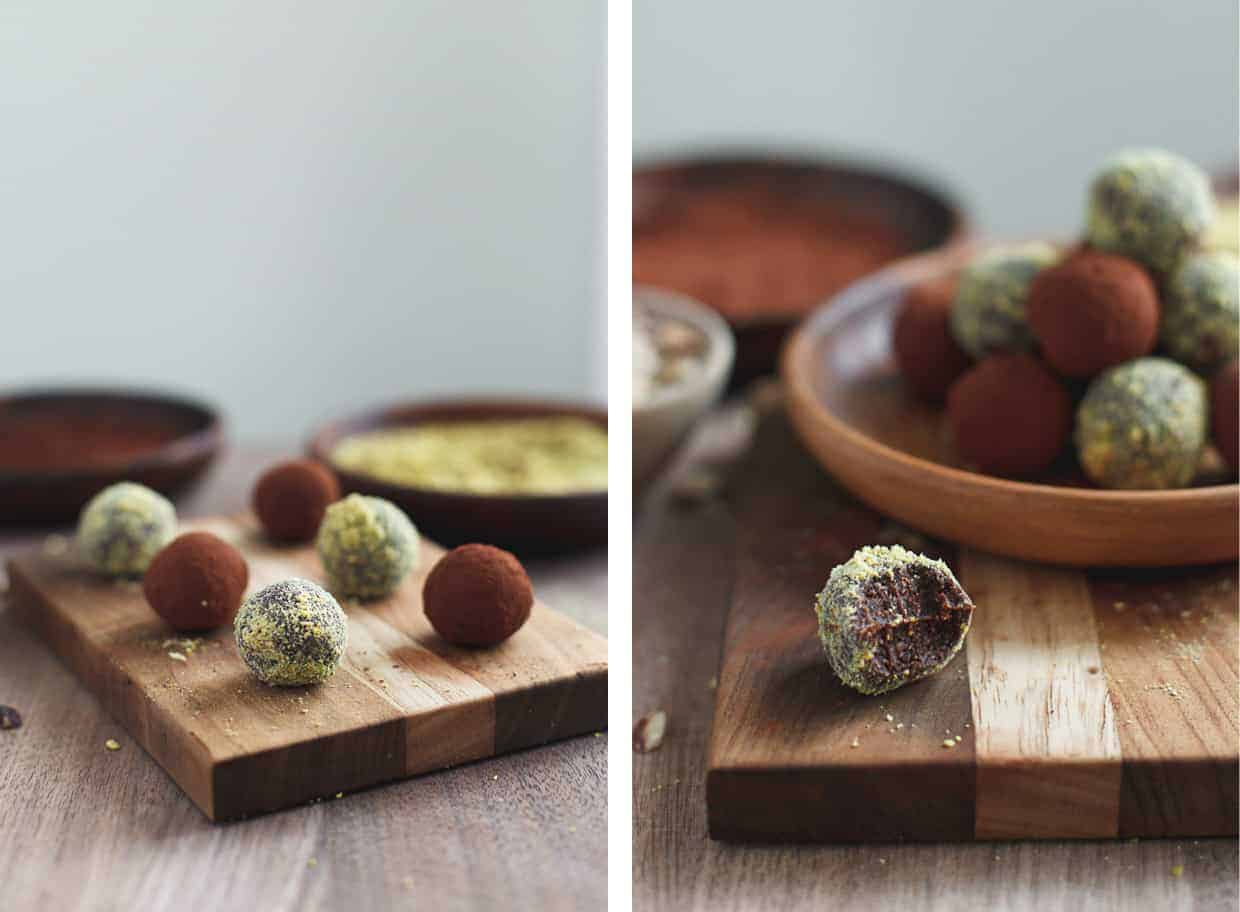 Thanks for reading Snixy Kitchen! To stay up on what's coming out of my kitchen, follow me on Facebook, Instagram, Twitter, Bloglovin', or Pinterest, or subscribe via e-mail to get new recipes right to your inbox.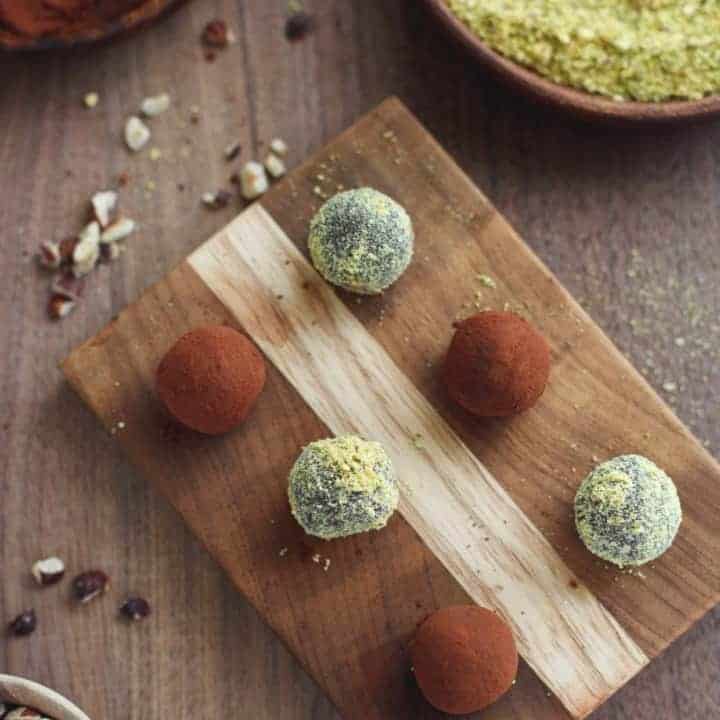 Healthy Nutella Truffles
Ingredients
¼ cup 2 tablespoons oat flour (I make this by grinding gluten-free oats in my blender until fine)
8 pitted dried medjool dates (About ¼ cup and 2 tablespoons)
6 dried figs, stems chopped off
2 tablespoons unsweetened cocoa powder, plus 1 tablespoon for rolling
1/4 cup chopped hazelnuts
1 tablespoon honey or maple syrup
Pinch ground nutmeg
Pinch ground cinnamon
1 tablespoon water
2 tablespoons pistachios, finely blended in a food processor for rolling
optional: Flaky sea salt for sprinkling
Instructions
Place the oat flour, dates, figs, 2 tablespoons cocoa powder, hazelnuts, honey, nutmeg, and cinnamon in a food processor and process until smooth.
If it is too dry to stick together, add one tablespoon of water and blend until smooth. Likewise, if it's too dry, add a tablespoon of oat flour. You want it to be a tad bit sticky to it can easily roll in the cocoa powder.
Roll the mixture into 14-16 balls, about a tablespoon each, until they are firmly held together.
Place the pistachio powder and cocoa powder on two plates.
Roll each ball in either pistachio powder or cocoa powder (Or, my personal favorite: pistachio powder first, then cocoa powder second).
Chill an hour before serving. Store in an air-tight container in the fridge for up to a week.
Disclosure: This post is sponsored in partnership with Sprout by HP, but please rest-assured that all opinions expressed here are 100% my own. Thank you for supporting the brands that keep Snixy Kitchen running!