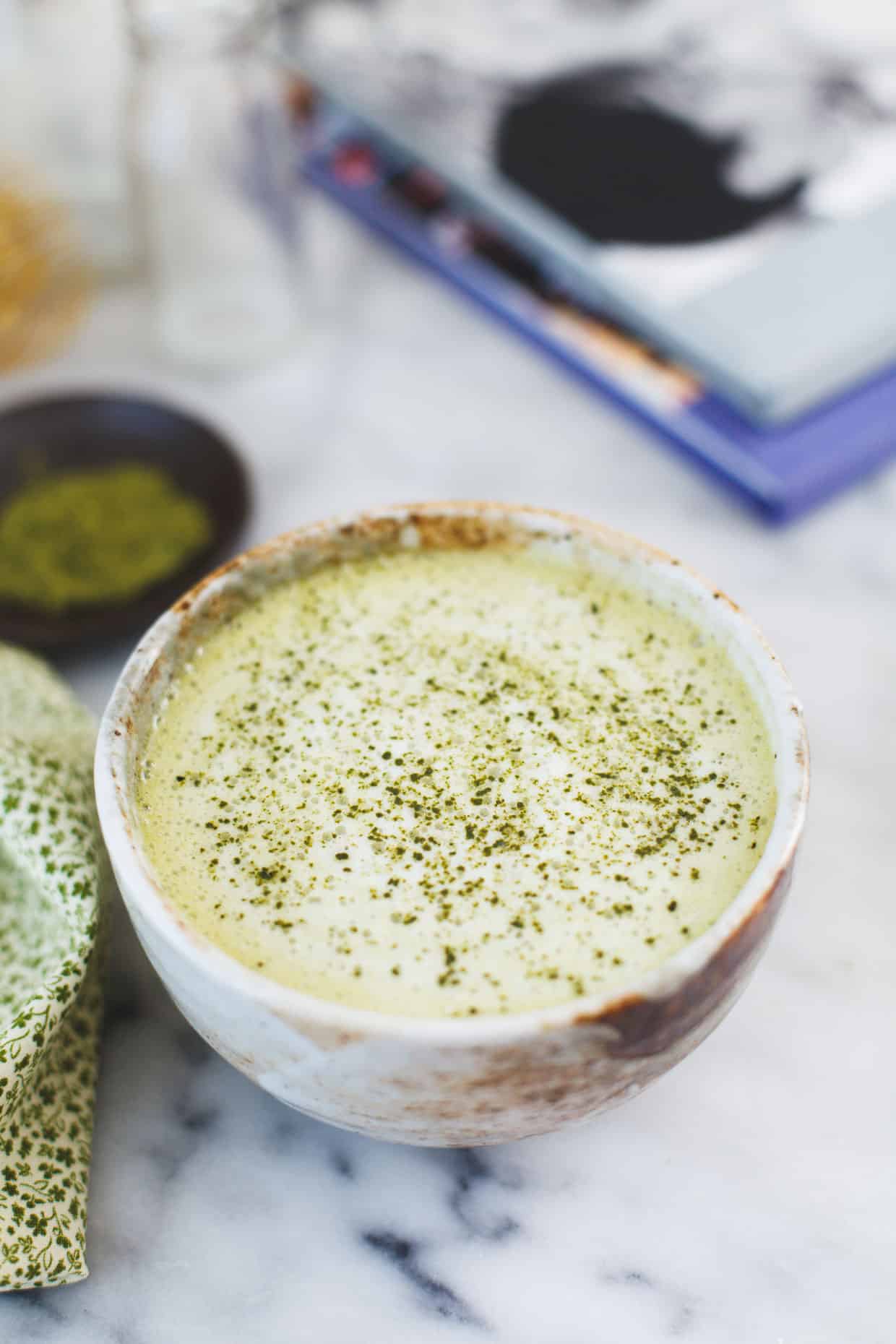 We've been home from Kyoto for a year and a half, and I'm still courting matcha like we just began a serious love affair and I can't take my hands off of it. When Alanna showed up with a bag of "extra" organic matcha in hand a few weeks ago I could have kissed her (who knew one could have extra matcha?).
With this white chocolate matcha latte and a peek at our wedding and honeymoon photo books, I'm writing a love letter to our trip to Japan. An incredibly long and gushing love letter - expect two more weeks of matcha sweets coming up next.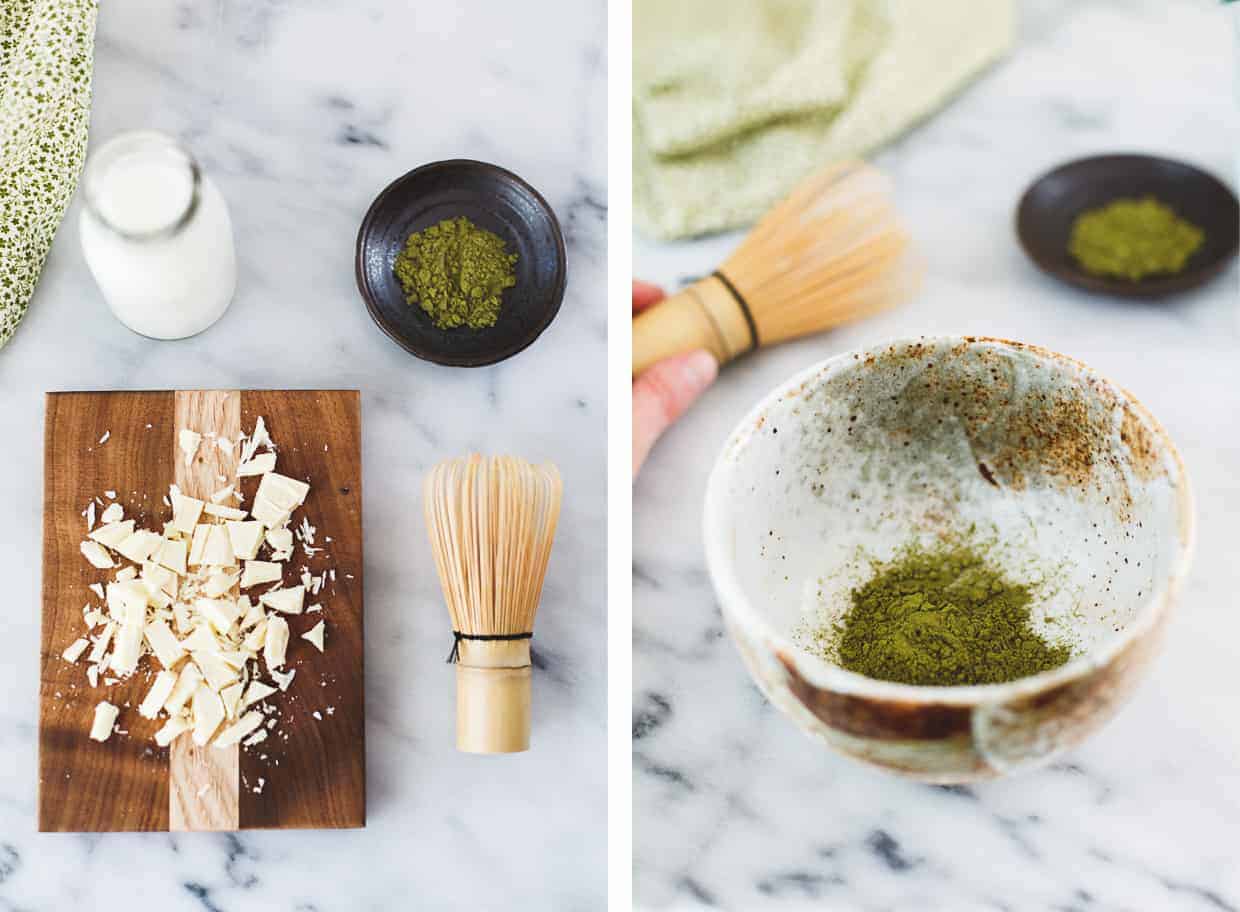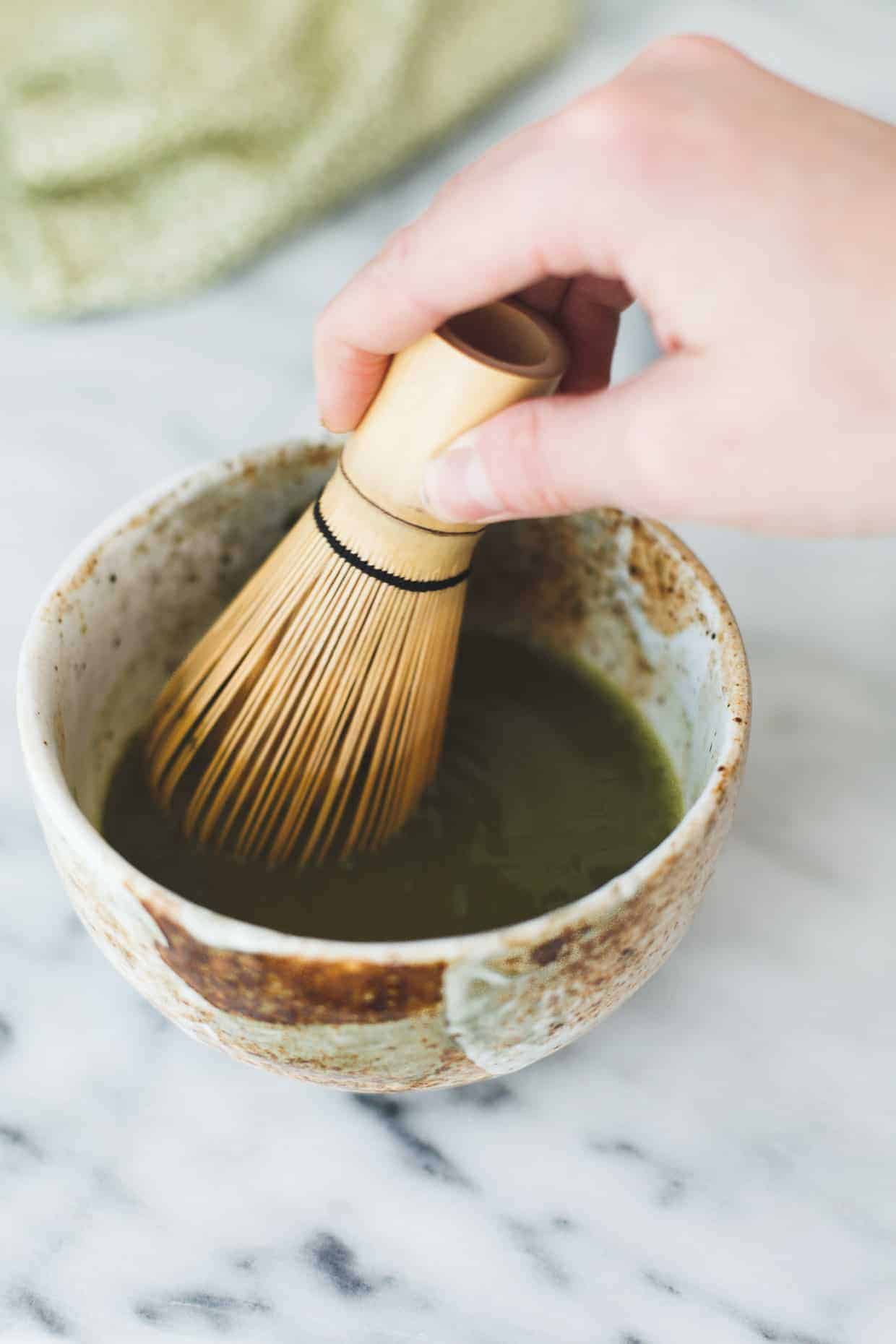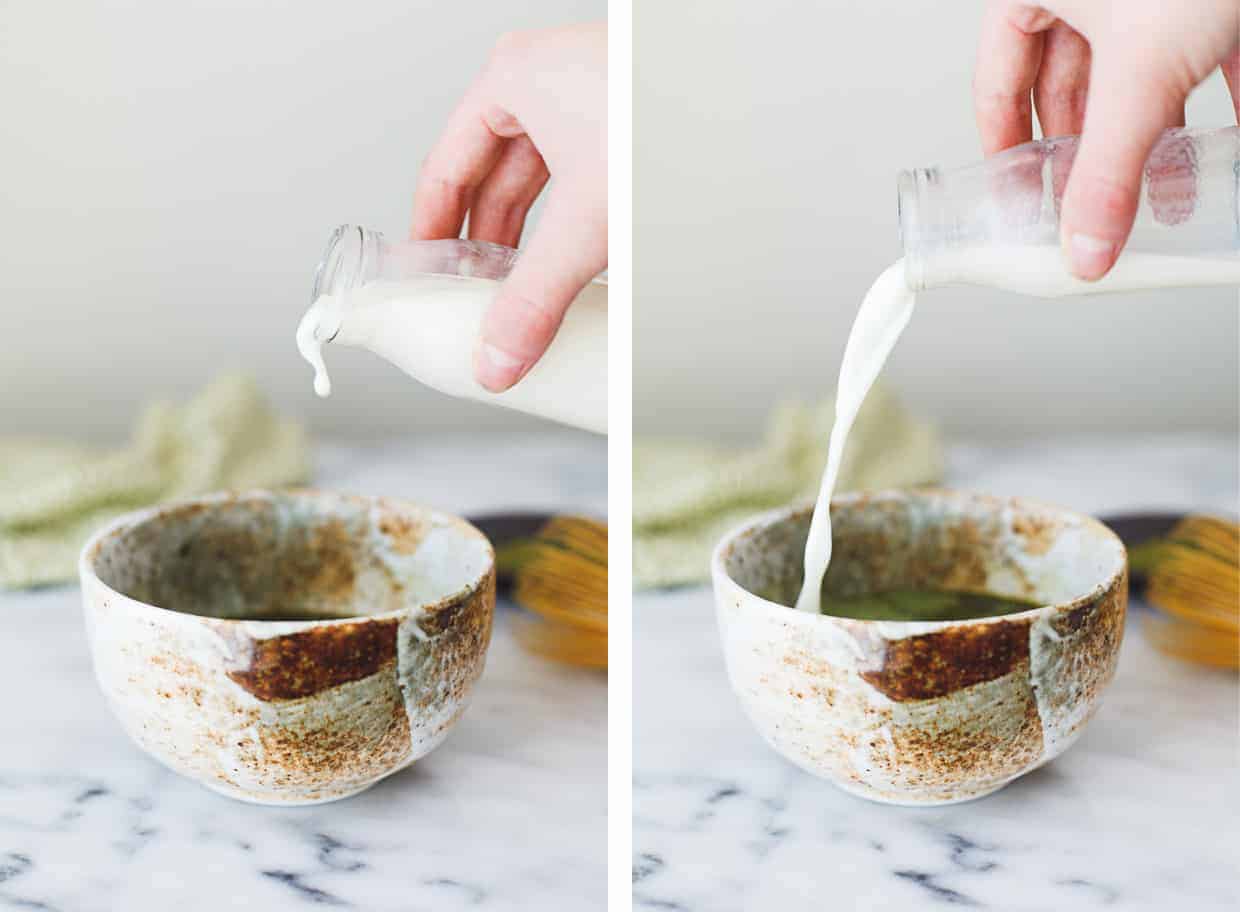 Just under two years later, this post concludes our wedding saga - from engagement to ceremony to reception to honeymoon.
I'm nothing if not prompt.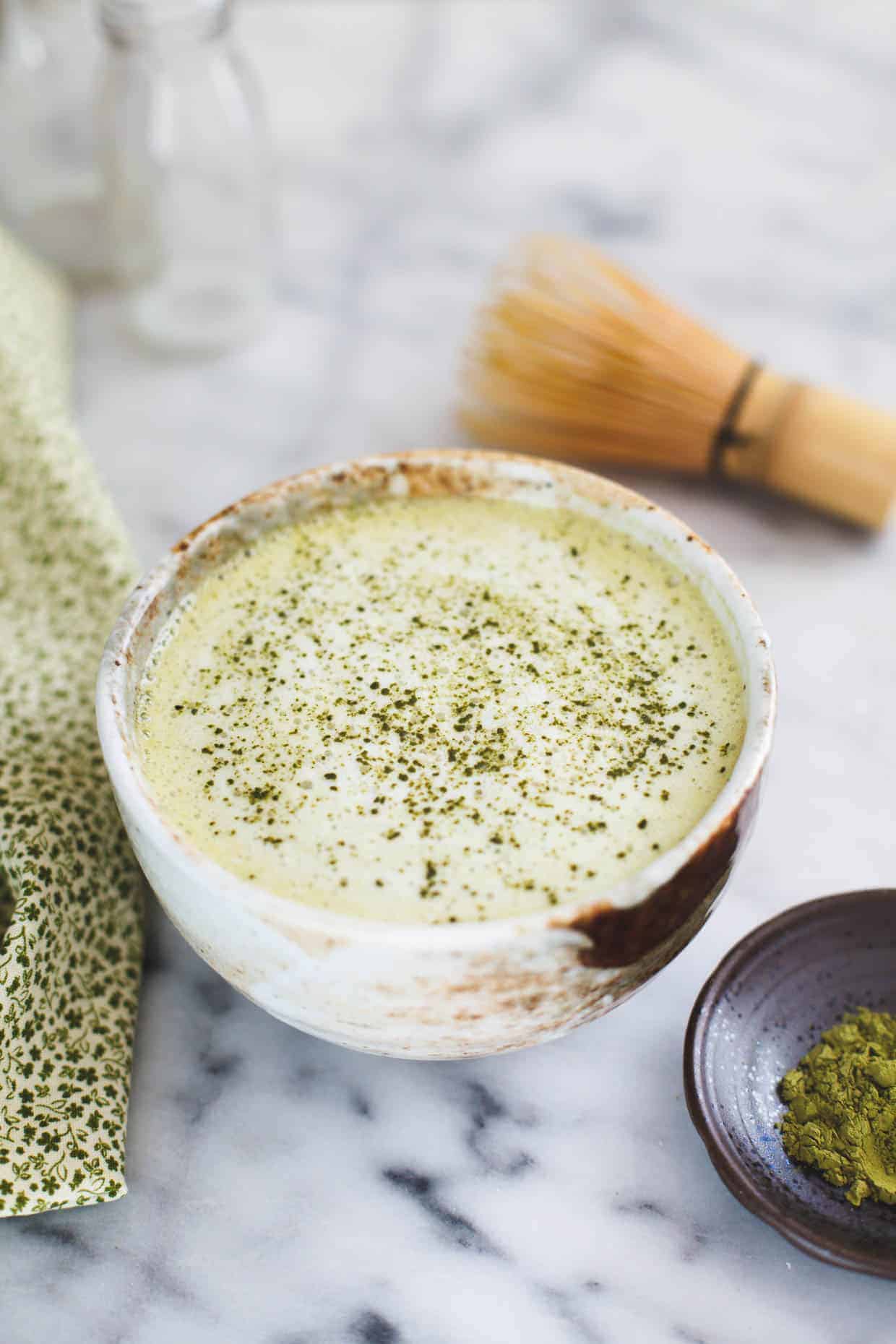 Here's the thing though - when we opted not to order a photo album through our wedding photographer (yay for saving money!), we had no idea it'd be so difficult to find a publisher that would sell us a professional yet affordable photo book that we could design. It turns out that many wedding album publishers will only deal directly with photographers or charge a huge premium on direct-to-consumer wedding albums.
Cue sad violins. And an obscene amount of photobook research. Are you the kind of crazy that has to compare every option before settling on one? I could snap 20 nearly identical photos and still have to compare them one-by-one to ensure I pick the absolute best one - elimination style. If I can't discern the differences between two photos enough to pick a favorite, then we're in trouble.
It paralyzes me. Best to wait for the husband to compare these 17 photos of the same bowl and angle of tomato eggplant stew. Fun fact: Lucas recently admitted that, in this scenario, he just randomly picks one for me, so I might as well flip a coin.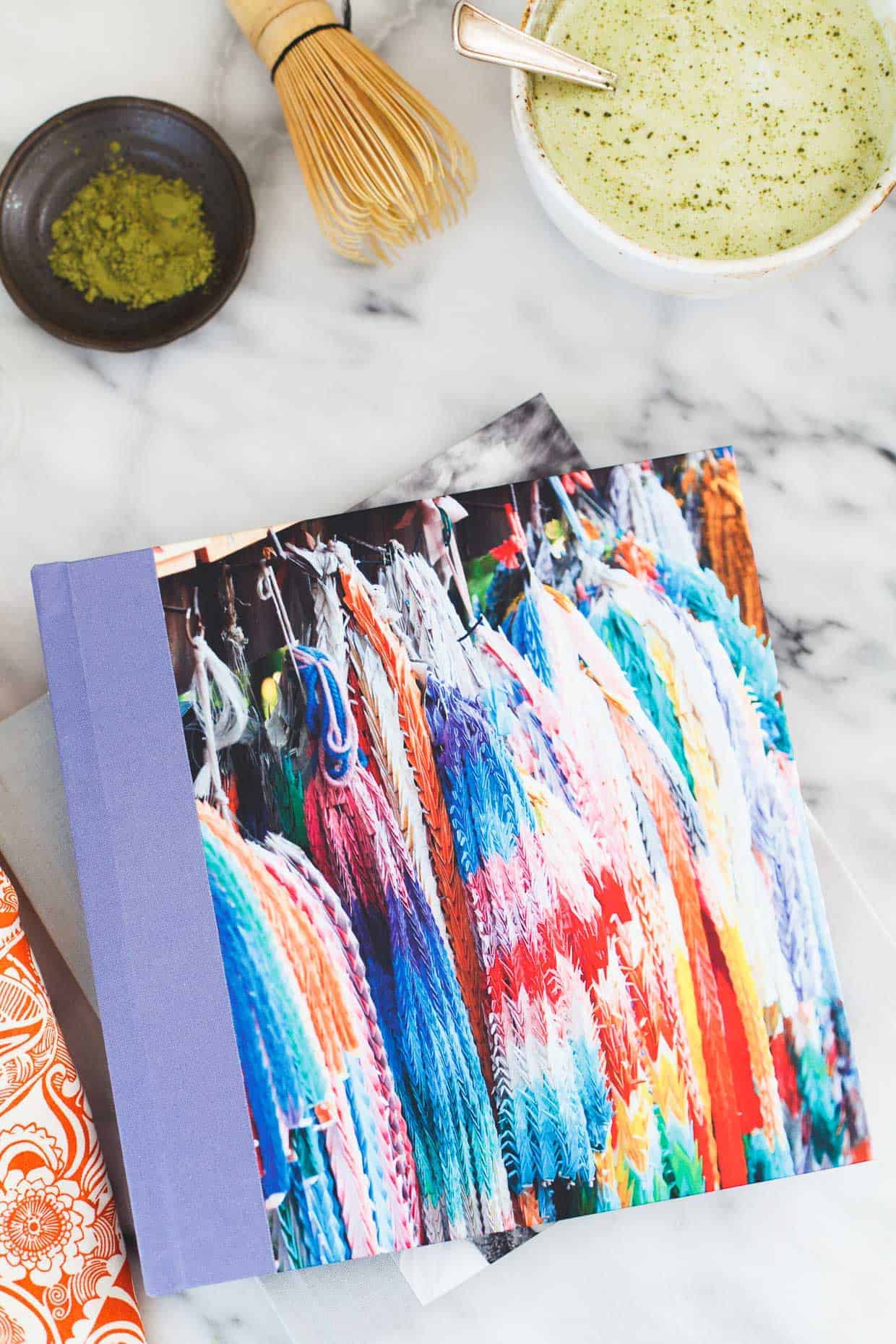 In a much more scientific elimination process, Pinhole Press won our photo book tournament and they generously gave us an ultra-thick paged Kyoto honeymoon album and two wedding albums to send off to both of our parents. We unexpectedly fell in love and ordered another wedding album to keep for ourselves.
With crisp lay-flat pages, their canvas construction, sturdy matte paper, and print-quality far surpasses most DIY consumer photo books out there. Plus they held our hands the whole time, making sure we got the exact books we wanted. Their ultra-thick paged albums make impressive coffee tables books for shorter travel collections, while their standard heavy pages are well suited for larger events like weddings with oh-so-many photos.
If you've come over for dinner, we've likely sucked you into the "Menanix time warp" - as our friends call it - by shoving these photo books in front of you just when you were thinking about getting up to go. It's a trap.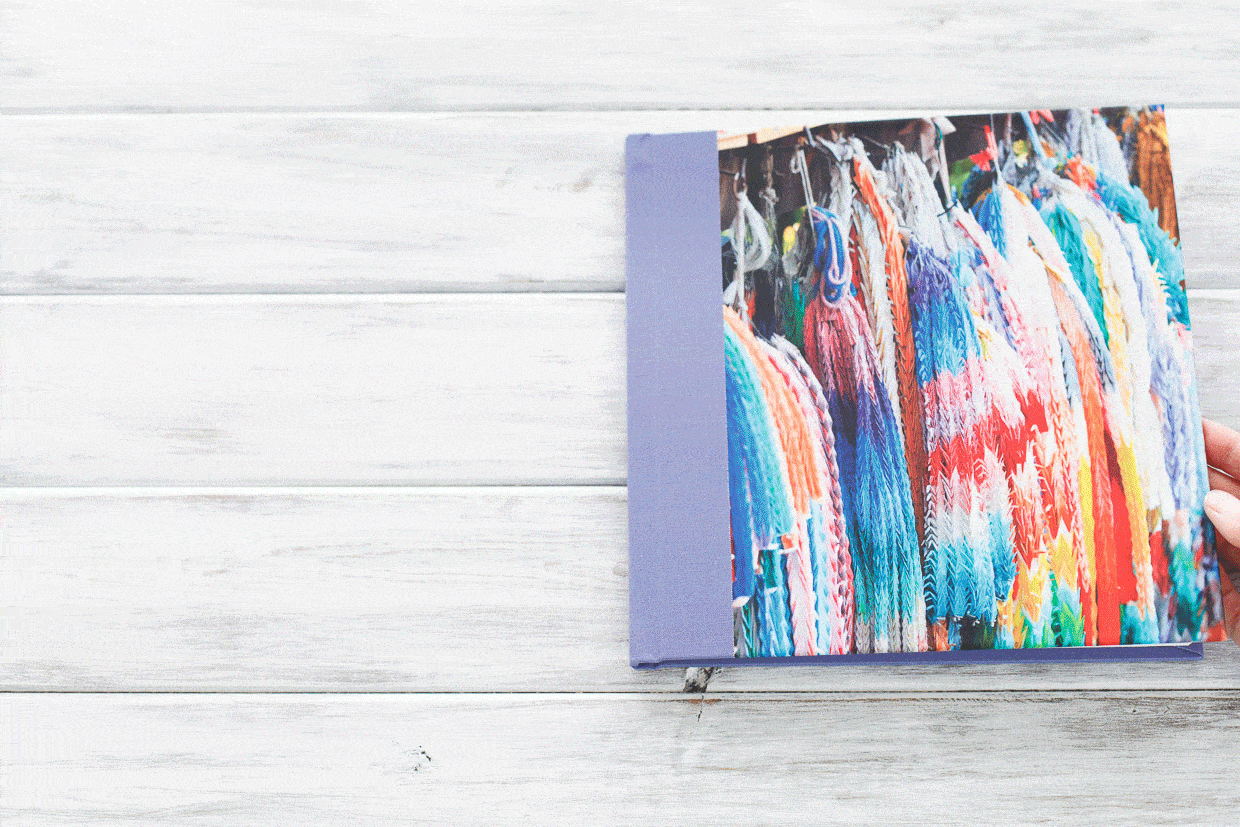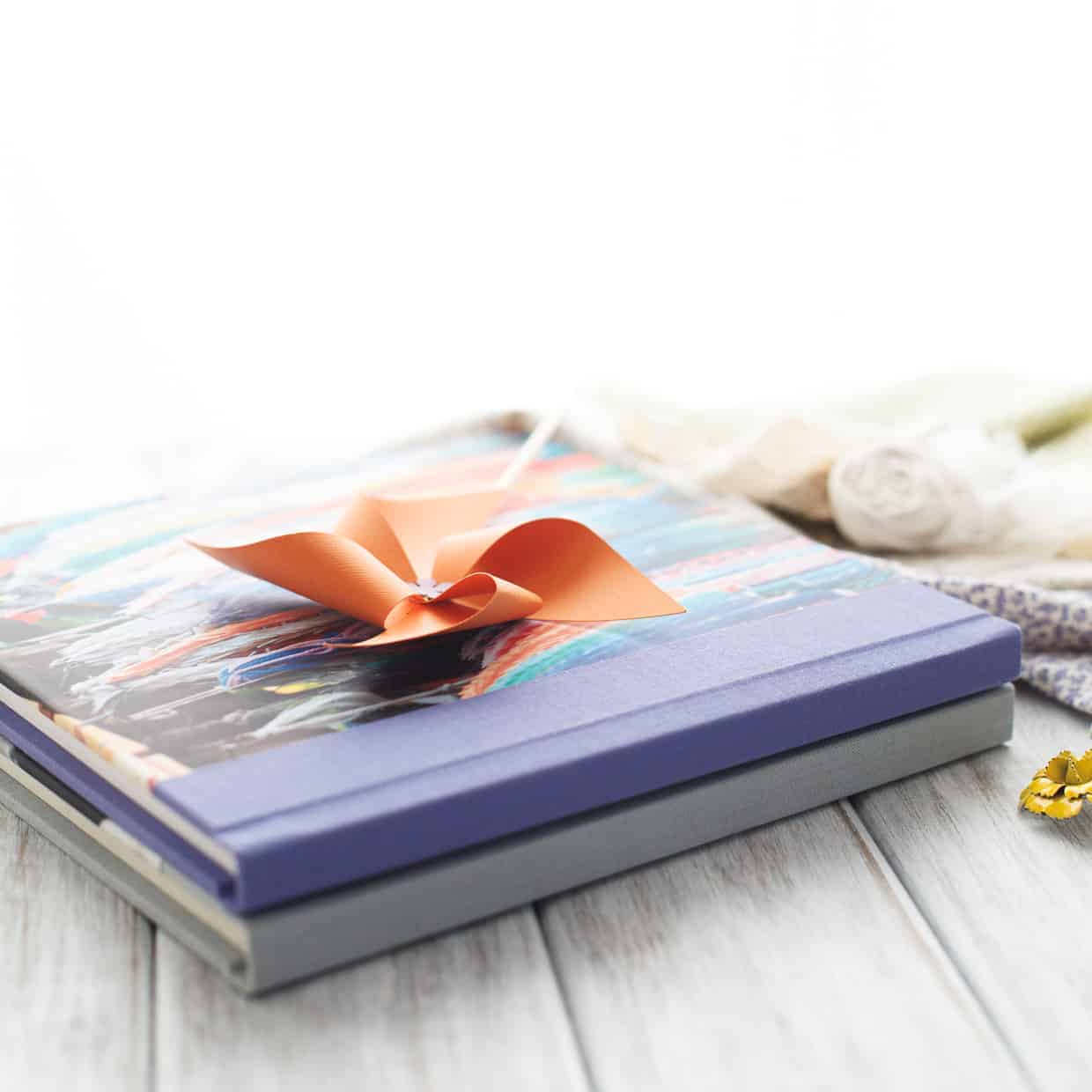 The hardest part about the whole process?
Paring down our 800+ wedding photos into a printable catalog for the book. The best catalog from the entire lot. And so the decision-making tournament cycle began again.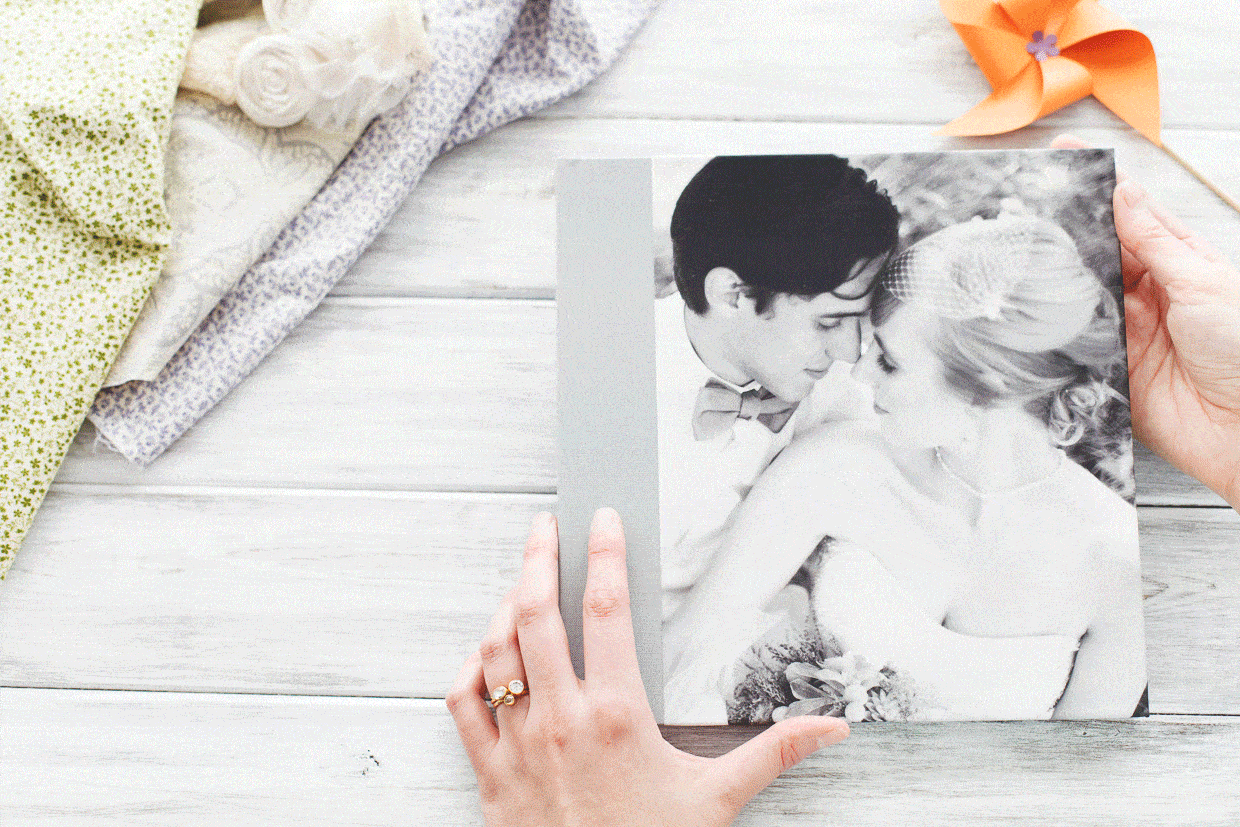 With only four ingredients, this white chocolate matcha latte, fortunately, required very little in the way of decision making to develop: to sweeten with sugar or honey or only white chocolate? White chocolate, guys. The white chocolate adds a buttery sweet swirl throughout the latte, wiping out the need for more sweetener. White chocolate was made for matcha.
Some day I'll be able to draw a cat on the top of my latte. How-to latte art YouTube videos only ended in spilled frothed milk all over my counter.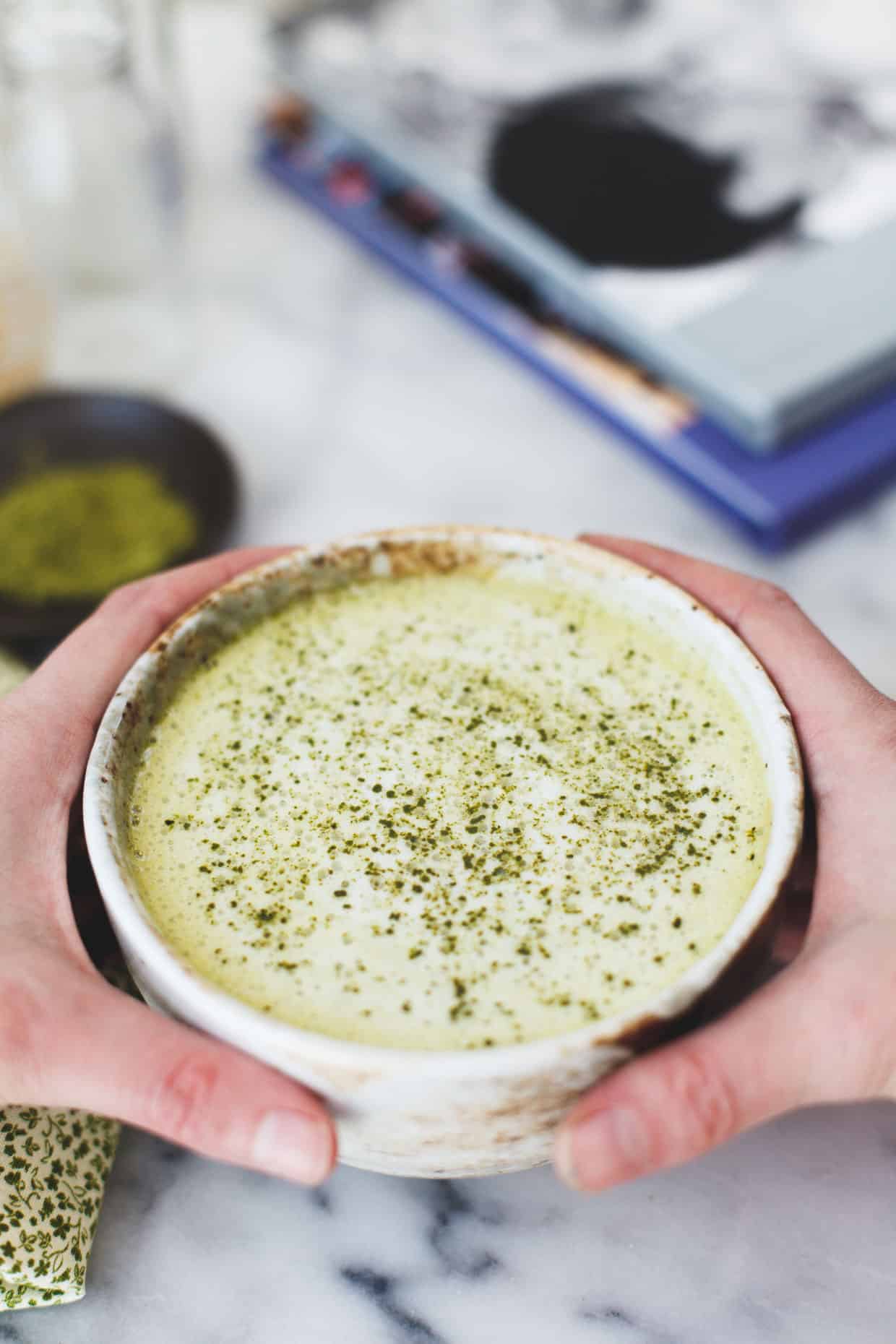 Snixy Kitchen Wedding Posts: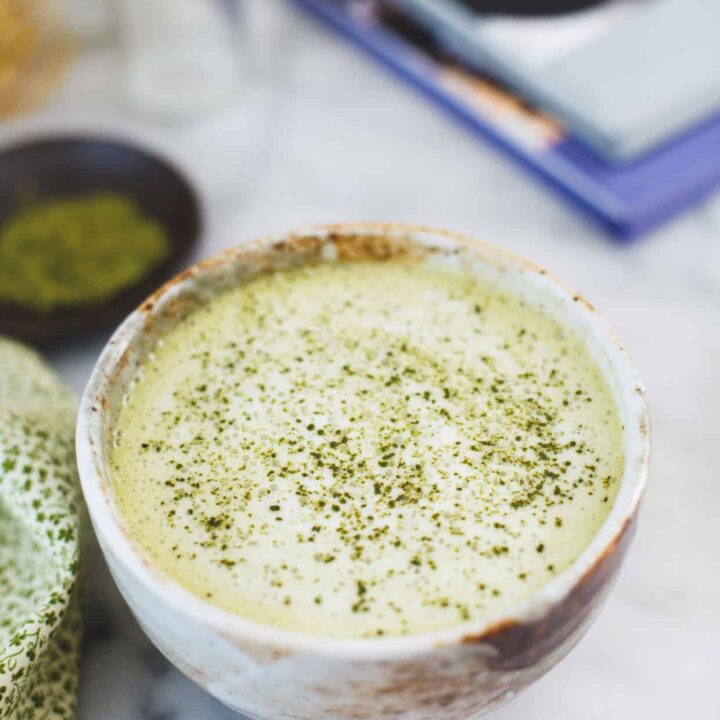 White Chocolate Matcha Latte
Ingredients
2¼ cups nonfat milk, divided
2 ounces white chocolate, chopped
¼ cup hot water
Instructions
Heat 1¾ cups of the milk in a small saucepan over medium high heat, stirring, until nearly boiling.*
Reduce heat to low and add the chopped white chocolate. Stir until the chocolate is completely melted.
Measure 1 teaspoon of matcha powder into each cup.
Pour 2 tablespoons of hot water over the matcha powder in each cup. Use a bamboo whisk to stir until smooth and lightly frothy.
Divide the steamed milk between the two cups, and stir to combine.
Meanwhile, heat and froth the remaining ½ cup of milk in a milk steamer/frother.
Spoon the frothed milk over the top of each cup of tea and finish with a dusting of matcha powder.
Notes
*If you do not have a milk frother that also heats the milk, steam 2 cups of the milk on the first step and use your handheld frother on the remaining ¼ cup of milk. If you have neither a milk steamer/frother nor a handheld frother, you can froth the remaining milk by heating it over medium heat on the stove and whisking vigorously with a wire whisk until it foams.
Inspired by Love and Lemons
Disclosure: I was not compensated to write this post. Pinhole Press generously provided me with the photo books for review. As always, the recipe and opinions expressed here are solely my own.