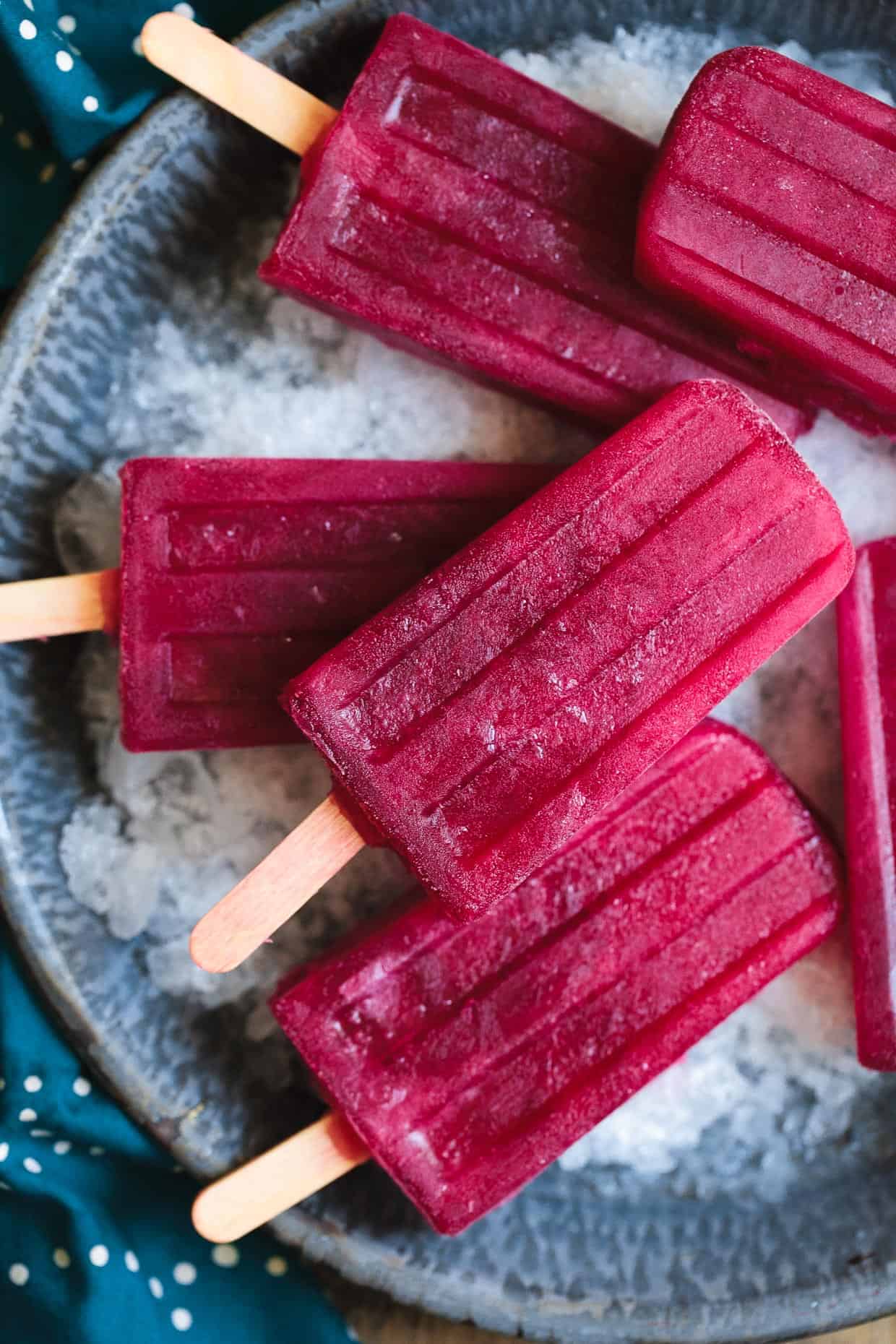 After surviving a Minneapolis heat wave last week - humidity and all - I feel like the Bay Area is never allowed to complain about heat ever again (like that's going to stop me...my face melted off into cobbler today). The Airbnb I booked for Lucas, Zoella, and my mom said it had "AC units and fans fans fans to keep it tolerable on the hottest of days." Let it be known, the sweltering 97°F inside was anything but tolerable. Dear Airbnb host: popsicles might make it tolerable. Highly recommend these hibiscus lemonade popsicles, for example.
I flew to the Midwest for a food blog babe retreat hosted by my friends Amanda of Heartbeet Kitchen and Sherrie of With Food + Love at an amazing lake house MANSION (with lots and lots of AC, mind you). I brought the nursing babe along for milk and snuggles, my husband to take care of the babe, and my mom to take care of the husband. (More on the retreat to come! Did you see the shenanigans on Snapchat? user: snixykitchen).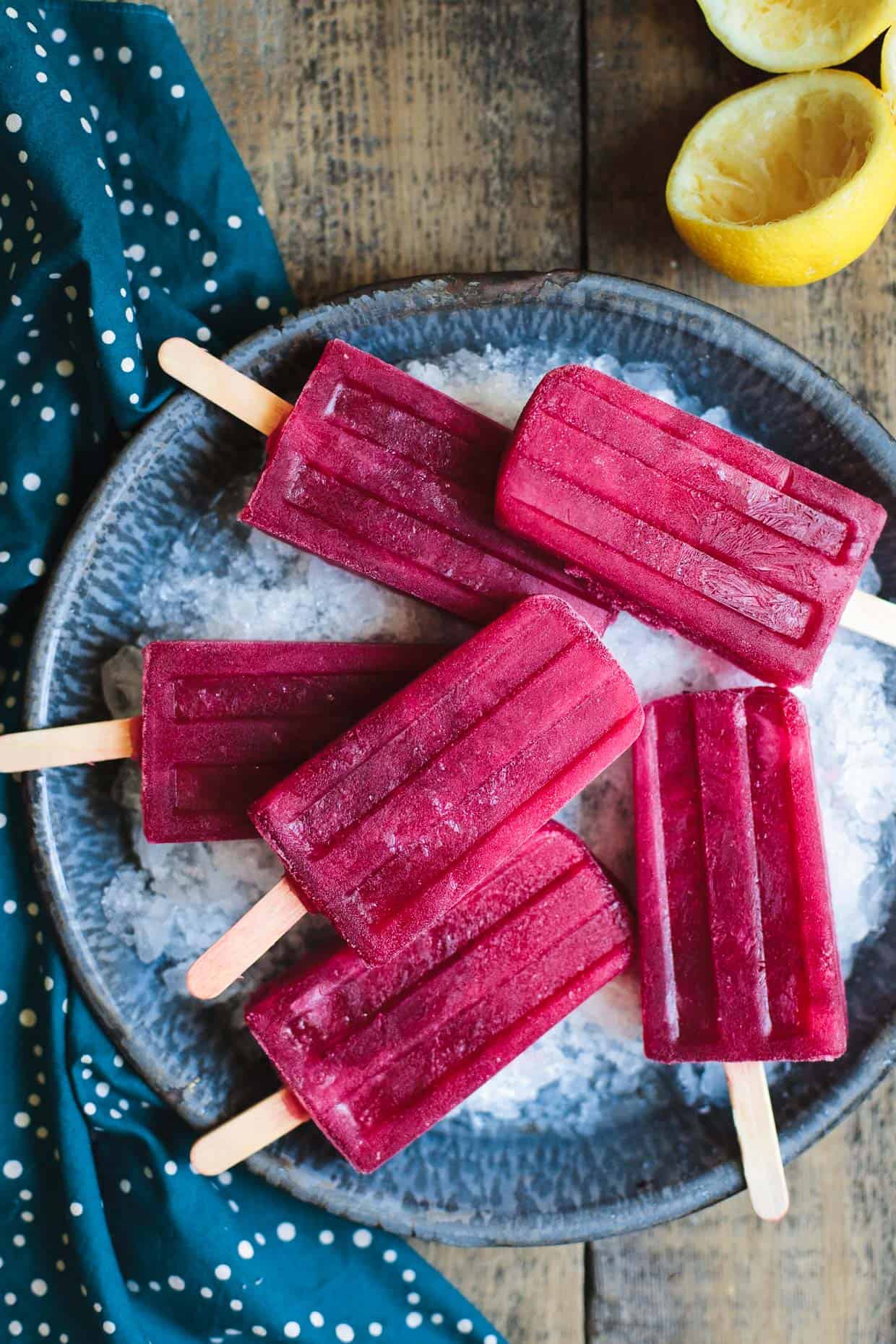 I booked what seemed like a charming Airbnb nearby for the family. An entire flat belonging to a single dad with a 2 year old daughter, and more importantly: a crib. When we arrived, though, we were smacked in the face with the overwhelming waft of weed. I've lived in Berkeley, I've been to college, I know what weed smells like. Unless a skunk got loose in the second story duplex, the joint smelled like weed (see what I did there?).
So when the host texted me to find out how everything was going, I flat out told him, "Space is great, but it smells like weed. Any ideas?" Without missing a beat - as though he'd rehearsed it - he shot back, "I used some Dr. Bronner's hemp soap to do a little cleaning in there. I'm sure that's it. Give it a day, it should be gone."
C'MON! The skunk excuse would have been more believable! Two dinner guests, a visit from Alanna, and four nights later, the consensus remained: weed. At the end of the trip, the host checked in again, and again we let him know the weed smell didn't dissipate as he anticipated.
Wait for it.
It gets better.
"I'm sorry you don't appreciate the smell of soap!" - This Guy
Still with the soap, dude?! Repeating it doesn't make it more believable to anyone. Except maybe to yourself. Never mind the fact that said soap was no where to be found. Though, to be fair, we never did find the weed either. Moral: don't trust me to book Airbnbs for you.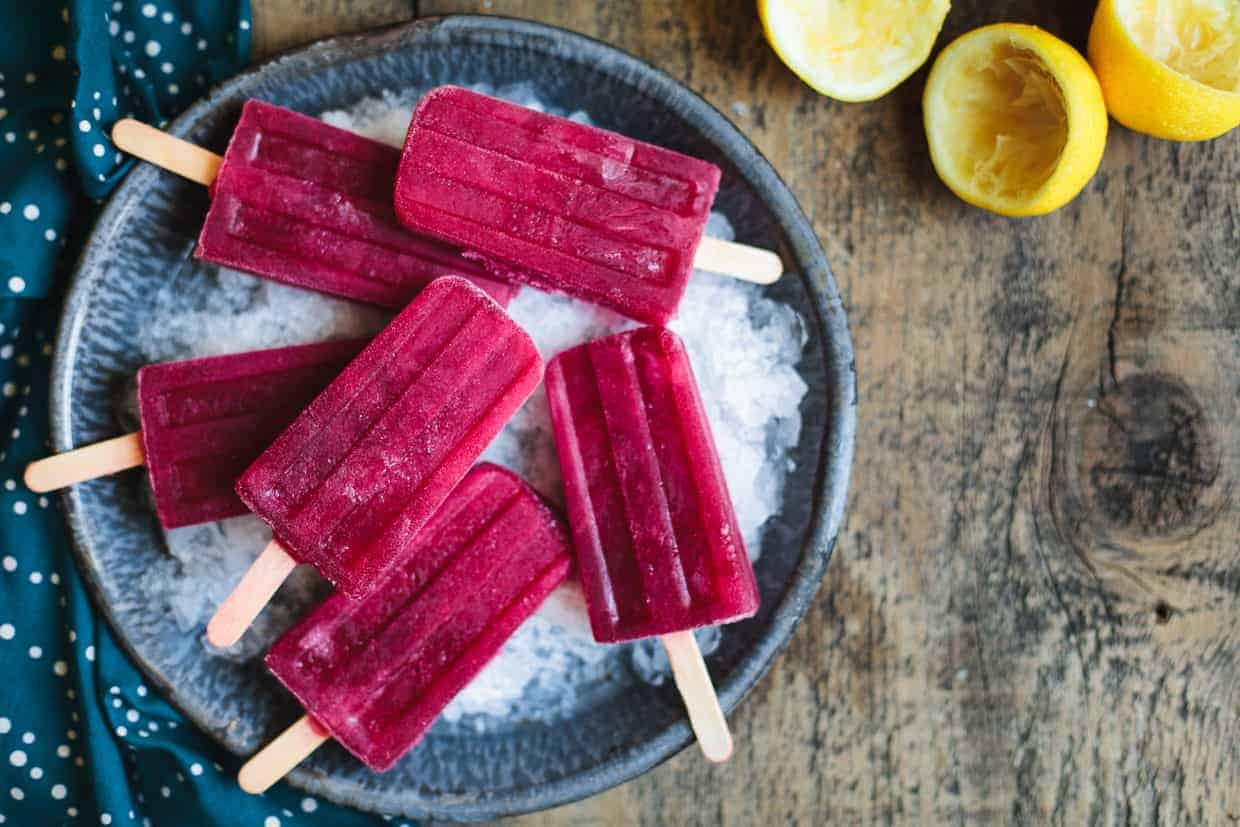 I'd have dropped the whole thing if he had these hibiscus lemonade popsicles in his freezer when we got there. If you showed up at my house during a heat wave you better believe there'd be popsicles. These showy crimson pops are super simple: homemade hibiscus lemonade made even colder to help you survive the summer heat. They're tart and sweet and tangy and pack a punch as bright as their hue. Take that, heat wave!
Thanks for reading Snixy Kitchen! To stay up on what's coming out of my kitchen, follow me on Facebook, Instagram, Twitter, Bloglovin', Pinterest, or subscribe via e-mail to get new recipes right to your inbox.

Hibiscus Lemonade Popsicles
Ingredients
Hibiscus simple syrup
The rest
1 cup lemon juice (from approximately 7 to 8 lemons)
1½ cups water
Instructions
Prepare the hibiscus simple syrup. Combine the sugar, water, and dried hibiscus in a small pot and heat until the sugar melts completely and it just begins to boil. Remove from heat, cover, and let stand for 10-15 minutes while you squeeze lemons.
Strain the hibiscus simple syrup, pressing as much liquid from the leaves as possible. Discard the hibiscus.
Combine the hibiscus syrup, lemon juice, and water in a spouted measuring cup, giving a quick stir to combine.
Pour the lemonade into 10 popsicle molds. Place the lid over the mold and insert your popsicle sticks as straight at possible.
Freeze for 4-6 hours, or until frozen solid. For best results, freeze over night.
To help remove your popsicles from the mold, fill a large bowl with warm water and briefly dunk the bottom part of the mold in the bowl or briefly run the mold under warm water.