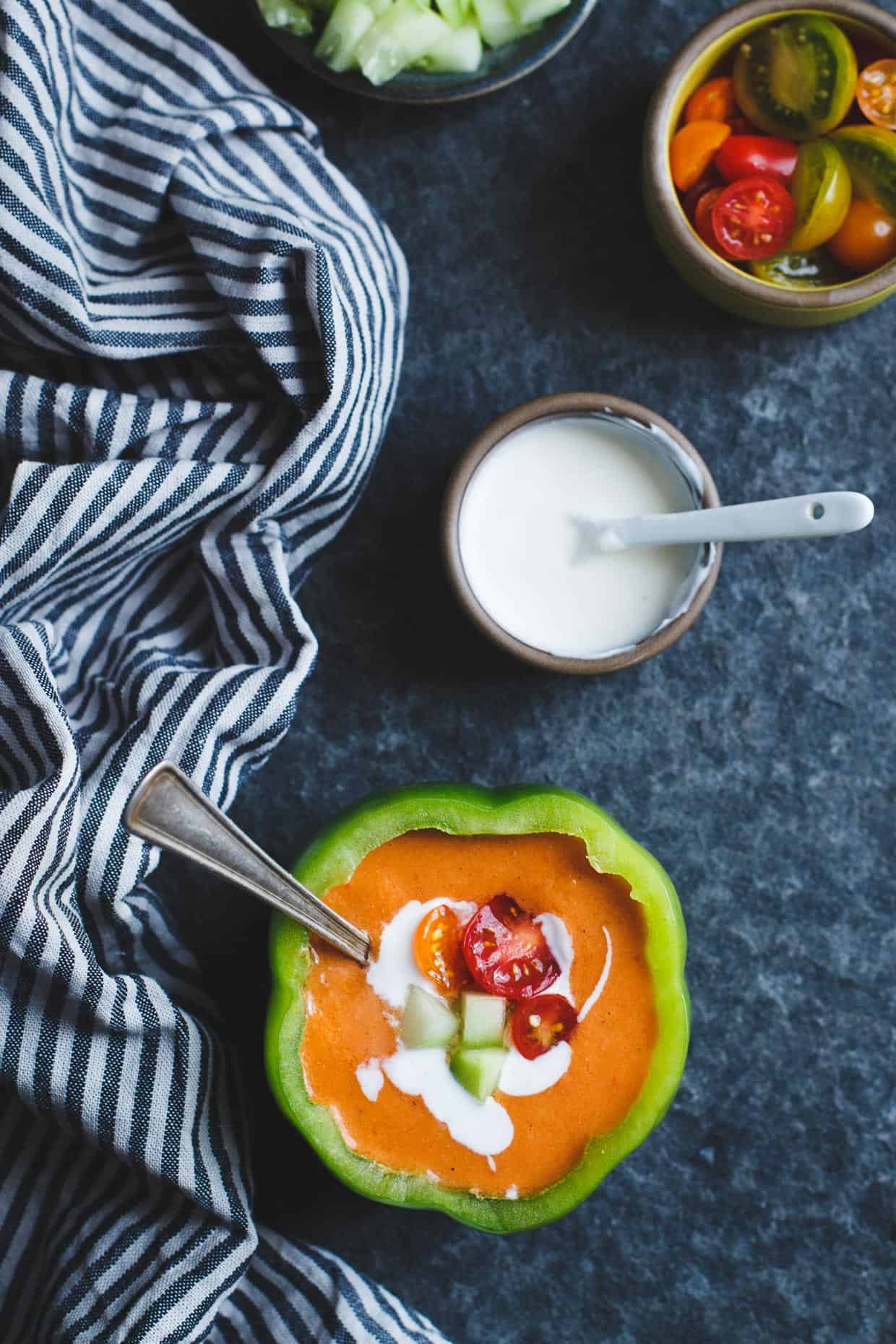 Oh hai there. Remember me? Yeah, probably not. I made this end-of-summer heirloom tomato and bell pepper gazpacho almost two weeks ago to match up with our lil' baby's size, but then my best friend was getting married and I spent a full week using all of my creative juices mulling over my matron of honor toast and prepping the final touches for her picture-perfect wedding.
Our little #cheesebabygirl is just over 19 weeks now (almost halfway there!), which means a week and a half ago, she was the size of a bell pepper and this week she's the size of a large heirloom tomato. Two birds, one stone with this recipe! I'm starting to feel her moving more regularly and I think she's got a career as a gymnast in her future. Here are all the baby-by-food sizes so far: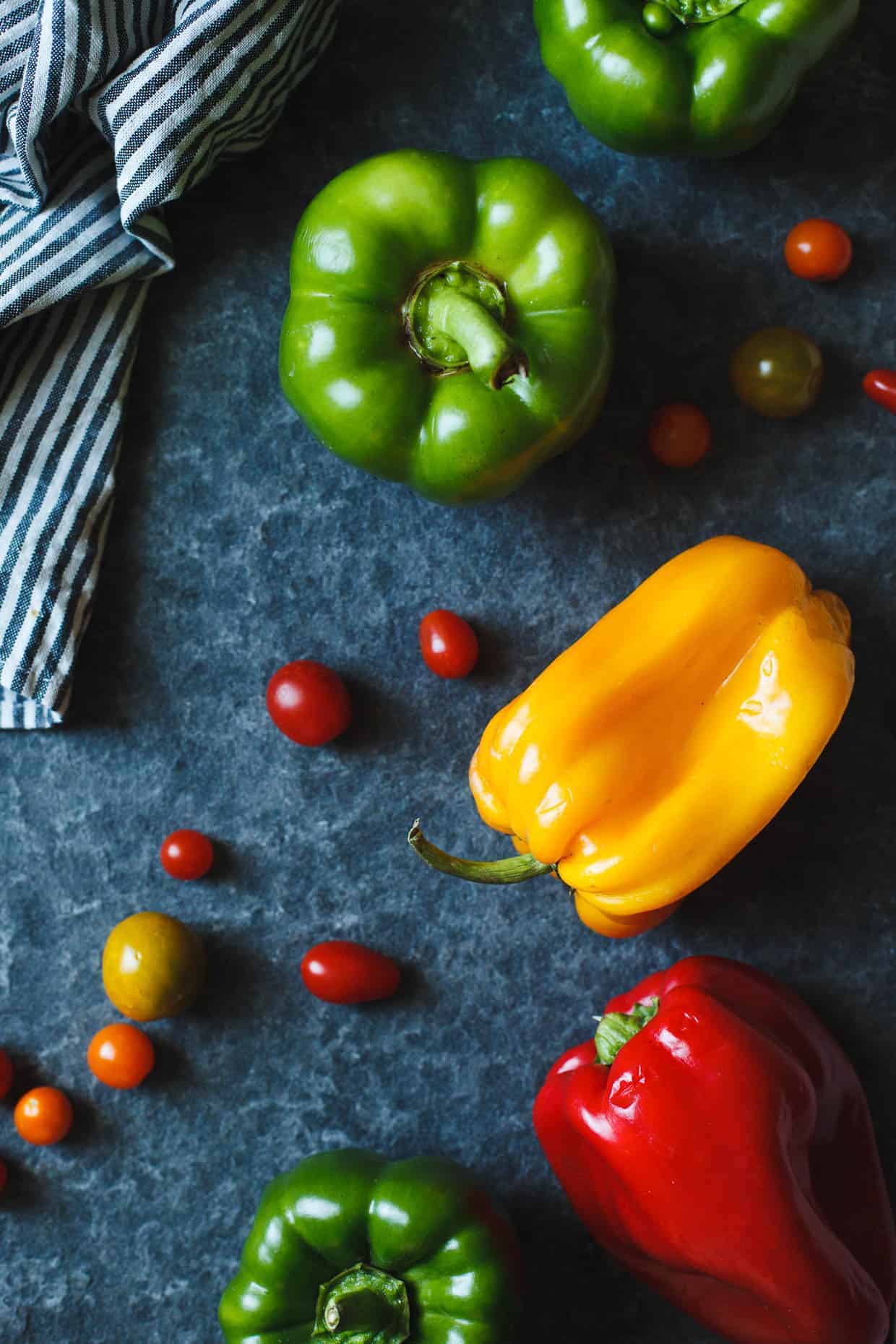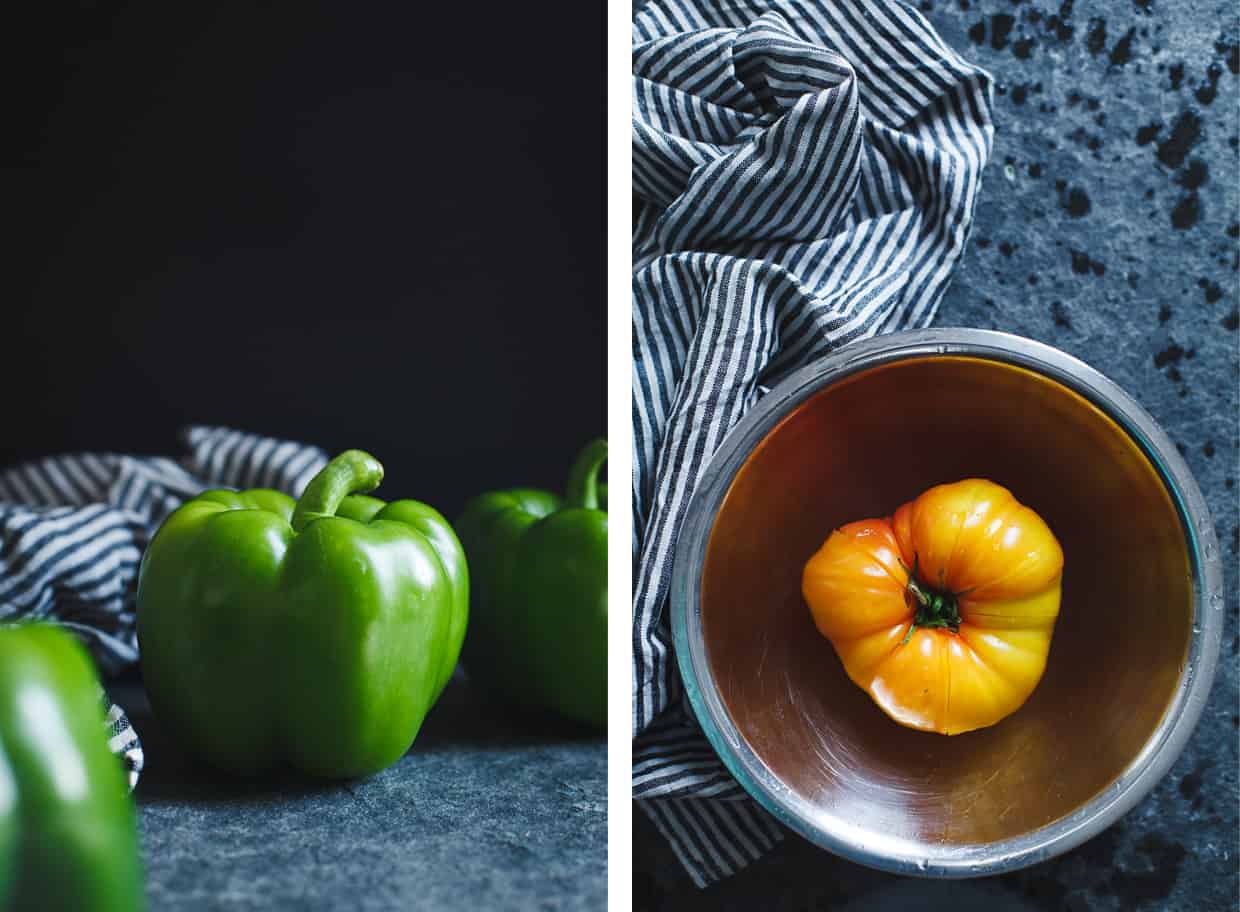 I had planned to spend a night while I was up in Spokane with Kira writing out a post for this recipe, but then we got a time-sensitive call from our realtor that this super charming house in our neighborhood might fall out of escrow and did we want to prepare a back-up offer? So instead, I spent a few hours combing through the disclosures on a 1930's house (with the original floor furnace), video touring the house again with my husband, and calculating estimates for the work we'd have to put into it with my contractor dad. We ended up getting our official back-up offer signed, but in the end, the buyers came through in the eleventh hour and we lost the house. Again. We lost the last one to an ALL CASH offer that was a few thousand dollars below our offer. Bay Area real estate is some roller coaster!
But also, who has that much cash on hand? Where can I get one of these money trees?
While we're in the midst of house-hunting, this gazpacho recipe was adapted from one that our realtor (and friend and former landlady) served me when I first moved in to our former in-law. No better time to celebrate her recipe!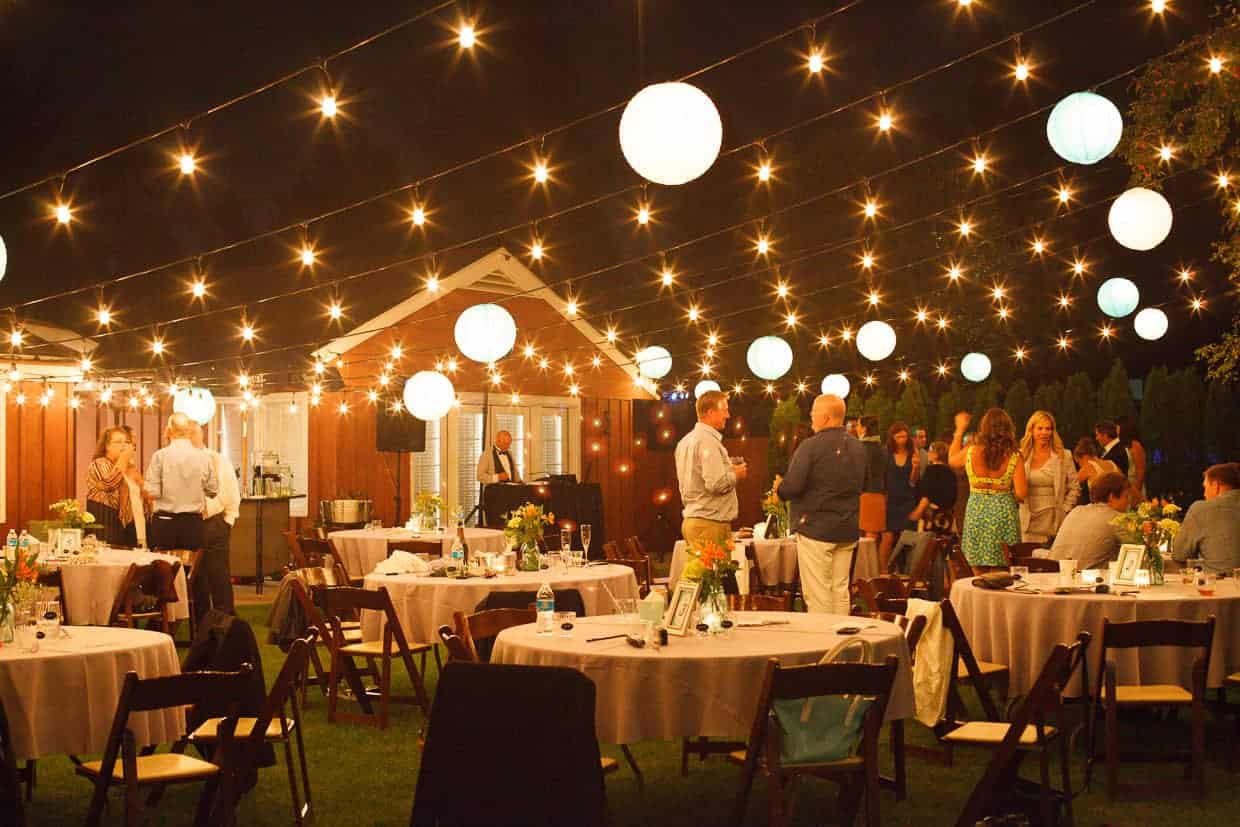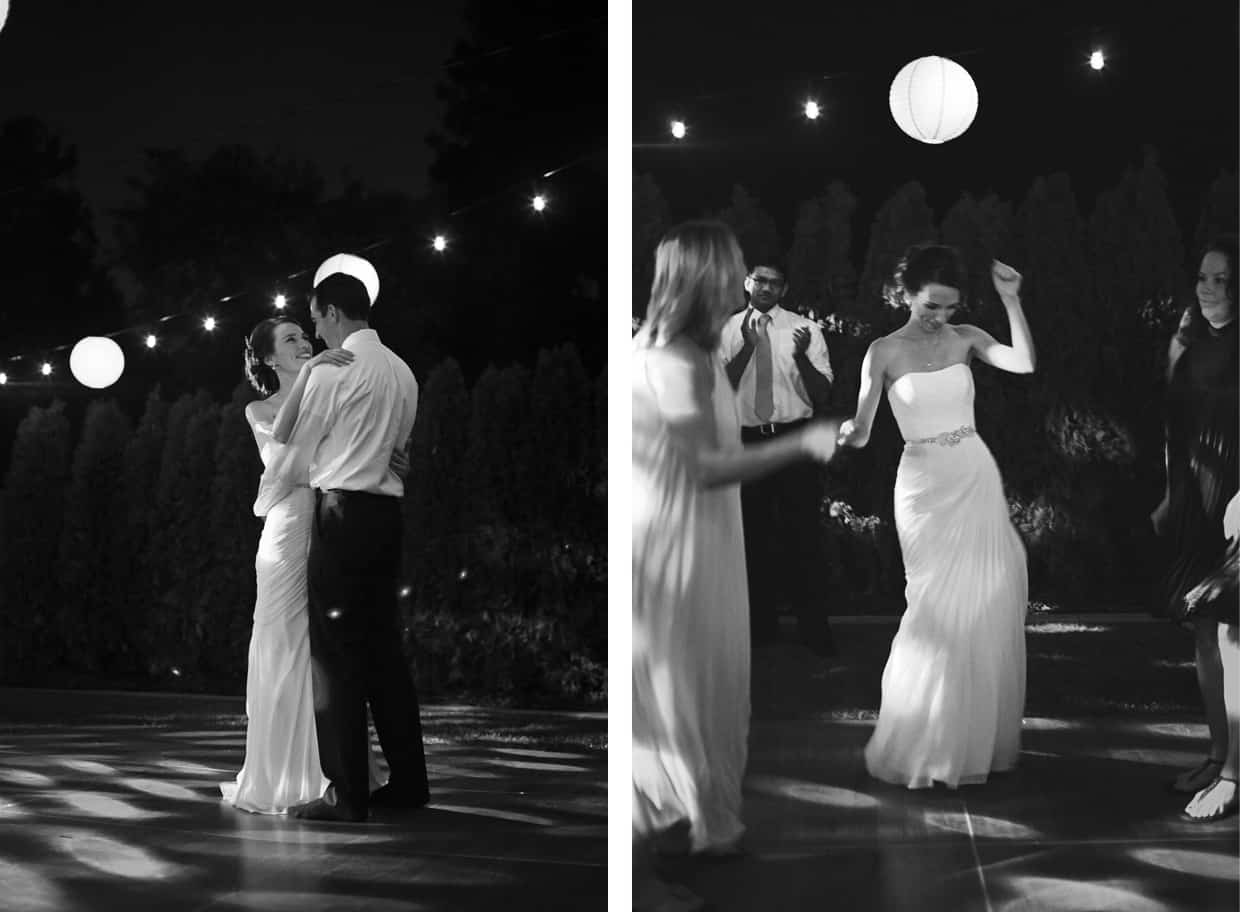 Back to Kira for a second. This past weekend she married her beau of 7 years, Chris, in an intimate backyard wedding and it was magical. In her honor, I thought I'd share a snippet of my toast here so you can all get a glimpse of this special gal and our wildly colorful past together.
"Kira & I met 25 years ago when I moved in next door and ever since, she's been my best friend and my partner in mischief. Our doors were always unlocked and we came to and fro through a missing fence board between our yards, concealed by overgrown hedges.
As a year younger than her, I looked up to Kira as my older, wiser sister, always following her lead. And as an older sister, that sometimes meant she led me right into trouble. Like when she sent me snooping into her mom's special hidden stash of toys and treats and Lucinda caught me with my hands in the loot while Kira stood by innocently pretending I'd hatched the plan all on my own. Chris, as Kira's husband, it's now YOUR job to be her patsy whenever things go awry.
A life with Kira will most definitely be filled with excessive silliness and laughter, even when you least expect it. Kira comes from a family that relishes in the absurd, entertaining at every chance. When we were about 7, we decided to put on a carnival for all the neighbors in the corner of her backyard. We decorated t-shirts with puffy paints that read "Friends Forever," clipped paper bow ties to our collars, and colorfully painted our faces as what can only be described as the clowns from your nightmares. After singing a few known songs with impromptu dances and self-taught bongo drum accompaniment, we quickly ran out of material, and pulled out our songbooks and attempted to sight sing new songs we didn't actually know. In front of all the neighbors.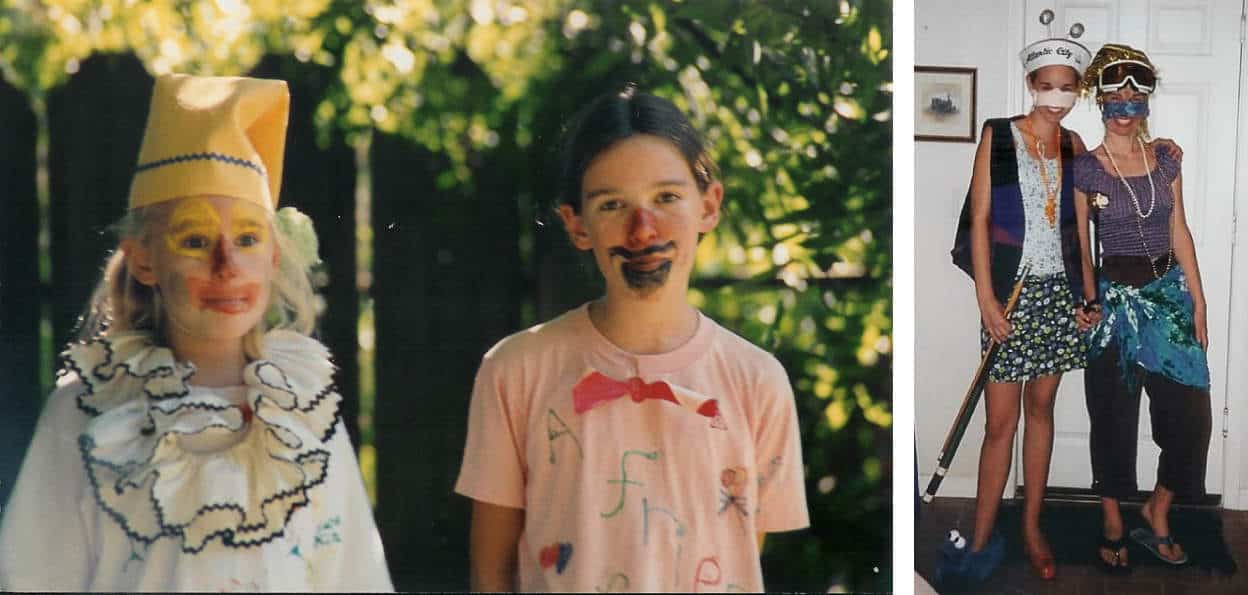 These antics were not just reserved for childhood Kira, though. When we got bored in high school, we dressed in absurd costumes that included, among many other items: one glittery Dorothy red heel, one cookie monster slipper, a ski mask, a sailor hat, and a Hawaiian skirt and proceeded downtown to the local yogurt shop where, with our faces covered, we sat down without warning next to two friends who were enjoying their froyo. One of them was Kira's bridesmaid Alisha, who had no idea who these two weirdos were or why they brought a pool cue to the yogurt shop. My advice to you, Chris, is to roll with the punches and a life by Kira's side will never be dull."
I go on and get sappy from there (a dangerous move for an emotional pregnant lady...).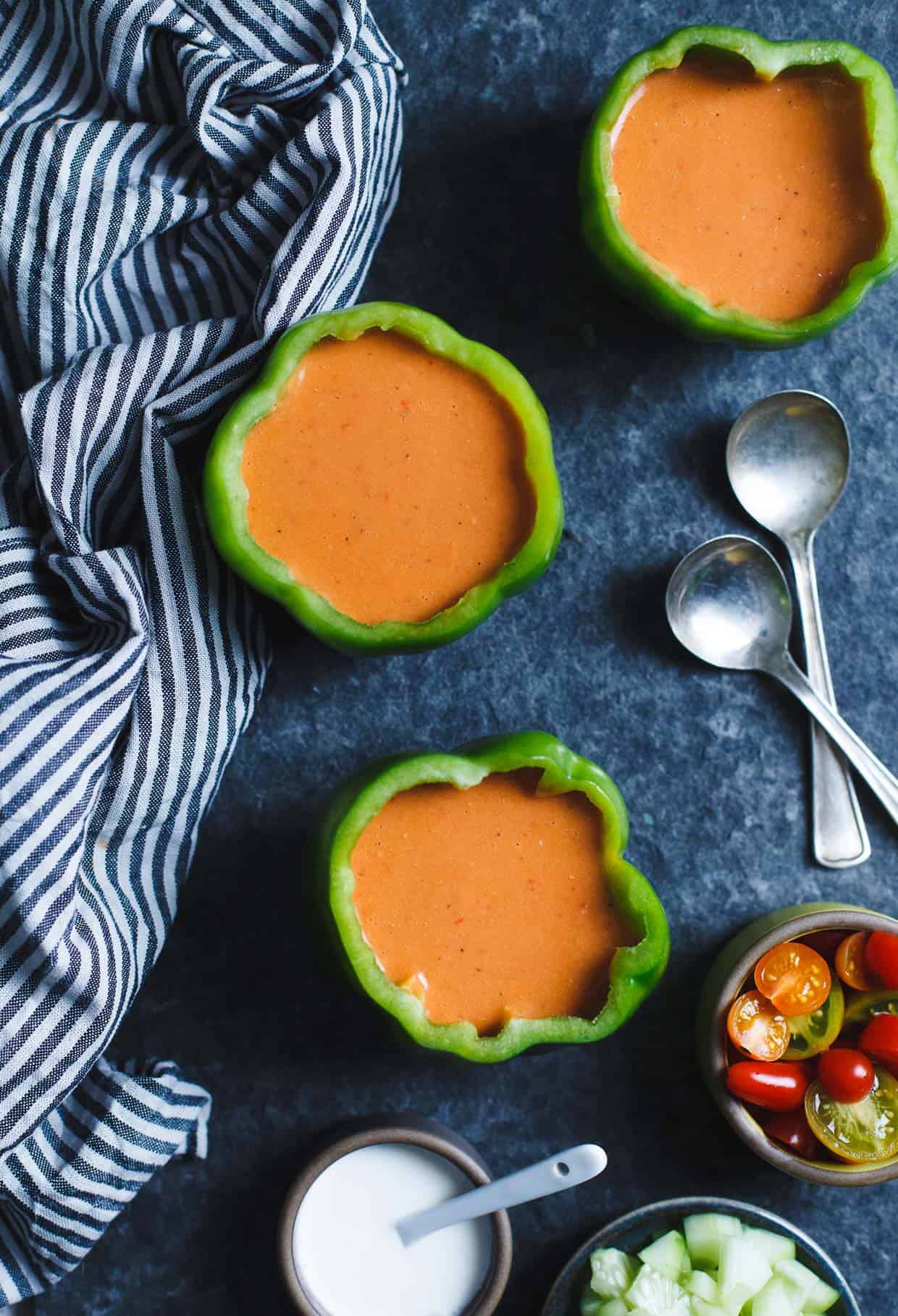 Kira's dad is a farmer and drove up to Spokane from Chico with a truck load of melons and some of the best heirloom tomatoes you've ever had. Heirloom tomatoes fit for dessert, if there was such a thing. Fit for gazpacho, for sure.
This gazpacho is best served chilled when the sun is relentlessly beaming in through your windows. There's a bit of heat from the shallots, with so many late summer flavors shining through. Chopped cucumbers add much-needed texture to the soup and a swirl of crème fraîche finishes it off with a creamy tang. Happy last days of summer, y'all!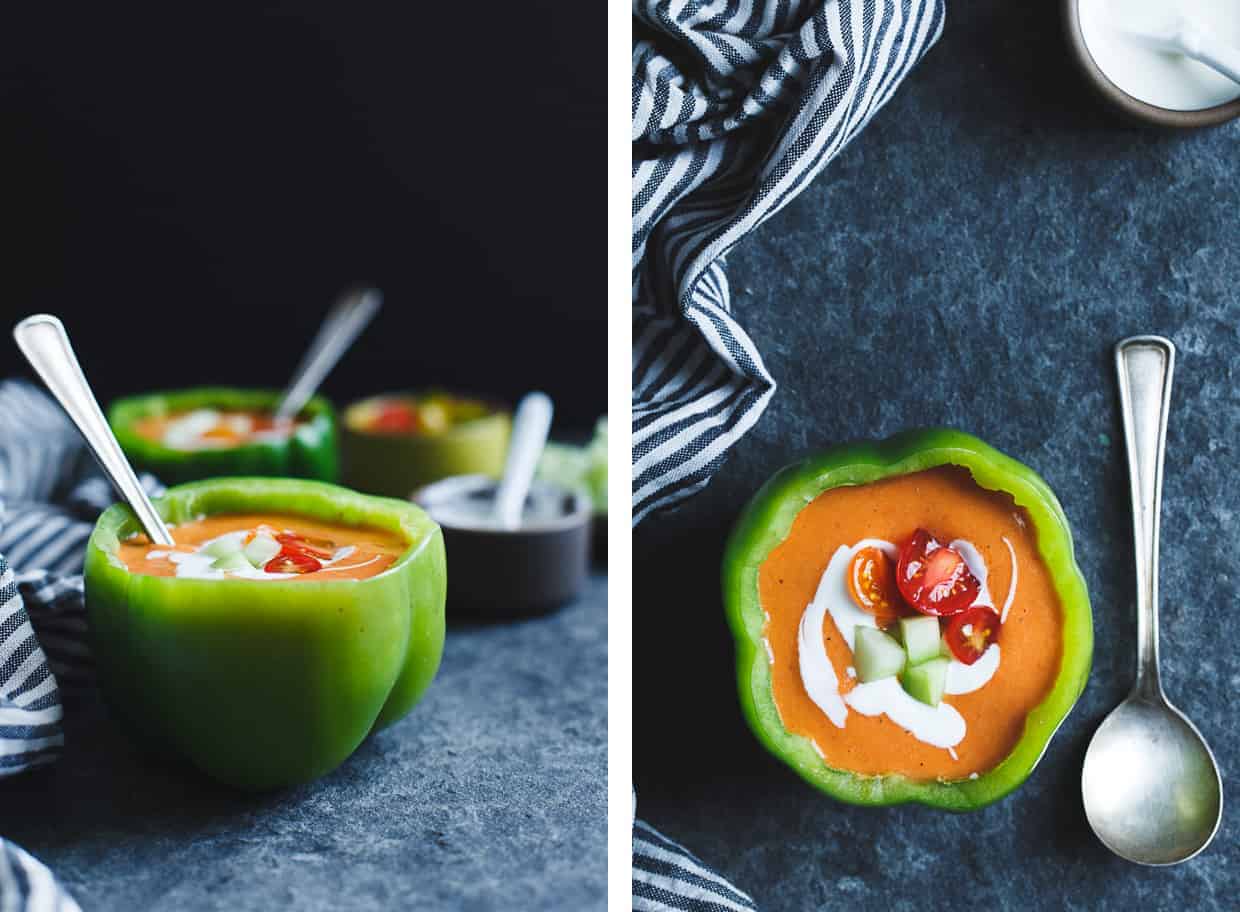 Thanks for reading Snixy Kitchen! To stay up on what's coming out of my kitchen, follow me on Facebook, Instagram, Twitter, Bloglovin', Pinterest, or subscribe via e-mail to get new recipes right to your inbox.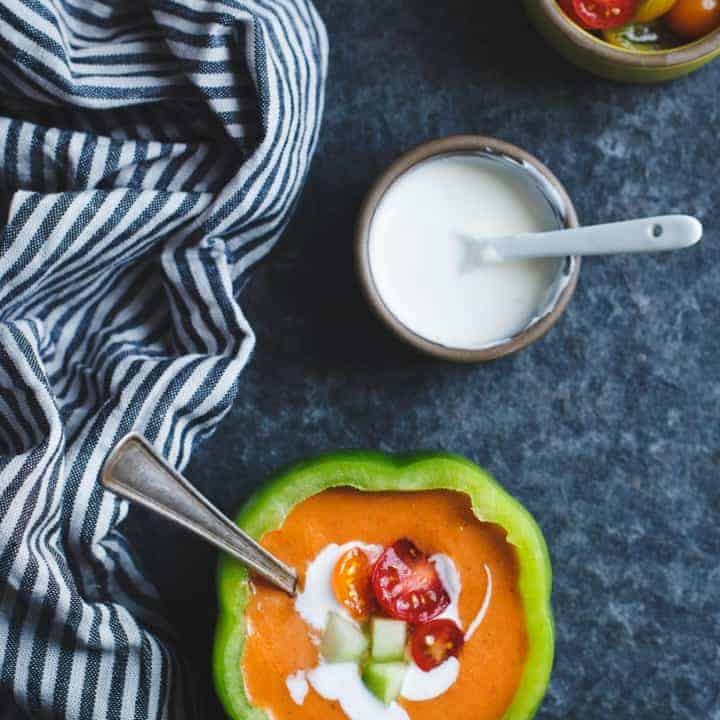 Heirloom Tomato and Bell Pepper Gazpacho
Ingredients
4-5 lbs ripe heirloom tomatoes
2 cucumbers, peeled and diced, divided
1 red bell pepper, chopped
1 yellow bell pepper, chopped
2 shallots, peeled and chopped
8 tablespoons olive oil
2 tablespoons balsamic vinegar
2 garlic cloves
Juice of 1 lemon
4 ice cubes
Salt & pepper, to taste
For serving, optional
3 tablespoons crème fraîche, thinned with ¼ teaspoon water
1 cup heirloom cherry tomatoes, halved
Instructions
Score the tomato skins in 4-6 places along the sides. Blanch the tomatoes for 10-15 seconds, then run them under cold water. Slip the skin right off.
Place the peeled tomatoes, one diced cucumber, bell peppers, shallots, olive oil, balsamic, garlic, and lemon juice in a blender a purée until smooth. If your blender is super powerful, you won't need to strain the gazpacho, but if you still see bits of skin, strain it through a wide sieve to remove any skin.
Add the ice cubes and stir until the ice melts completely.
Season with salt and pepper to taste.
Serve immediately or chill up to 24 hours. Serve with a swirl of crème fraîche, the remaining chopped cucumber, and a few halved cherry tomatoes.