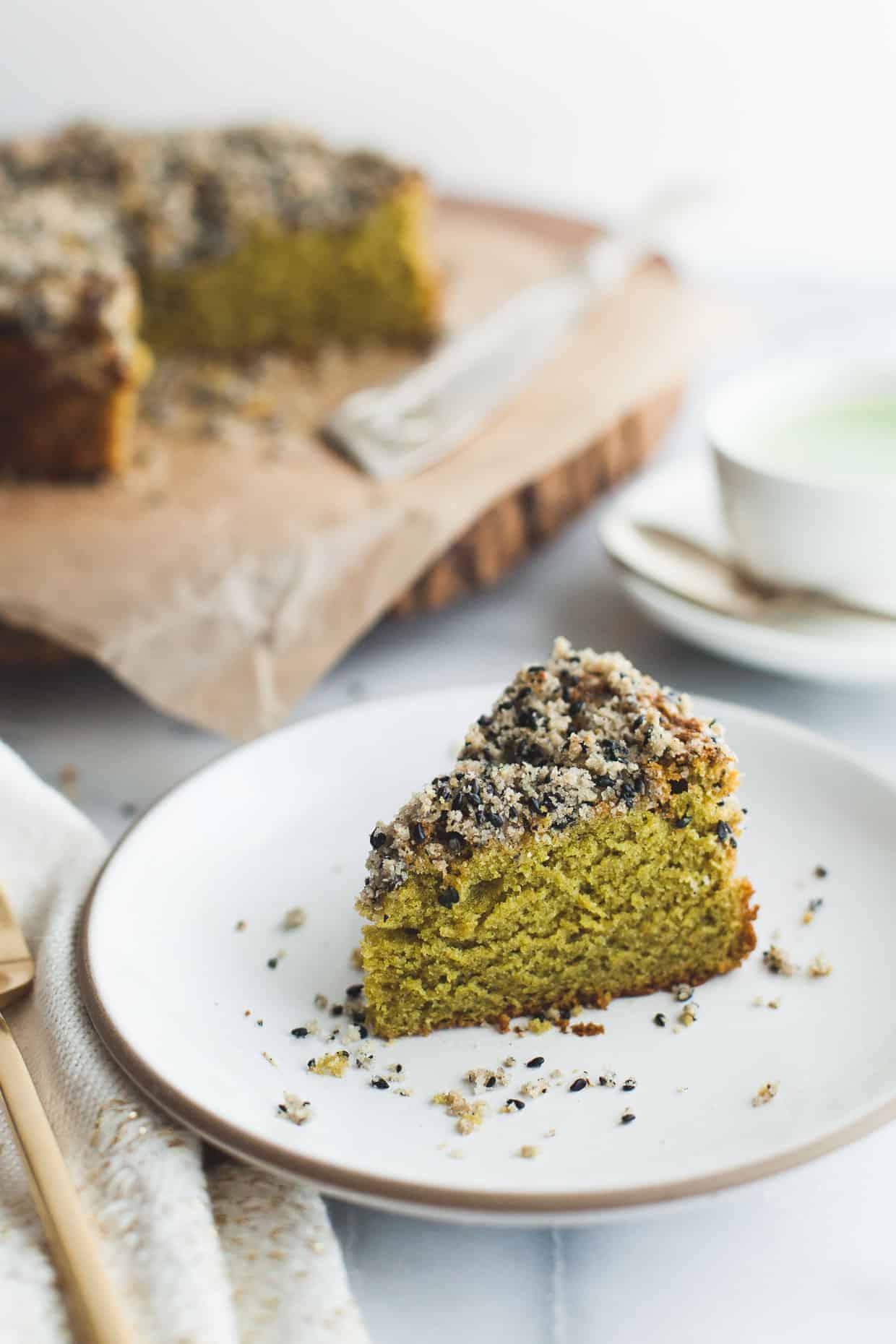 When Lucas works from home, he makes his and hers kale smoothies every morning. On days he goes into the office, he's usually in such a rush that breakfast is coffee to go. Unless there's half a dozen matcha green tea muffins cupcakes sitting on the counter - then he grabs two.
Full disclosure, this is absolutely cake and not muffin, but since it's topped with black sesame streusel instead of frosting, it's masquerading as a breakfast pastry. I eat it for dessert a la mode. I didn't actually realize Lucas was eating cake for breakfast until all of the cupcakes went missing halfway through the week. Missing into his belly.
As he tried to get dressed for work on Tuesday morning, Lucas woke me up in a scurry to tell me that I apparently washed every pair of his pants the night before and they were all still wet in the washing machine. Seeing nothing I could do to help at that hour, I instead laughed at the idea of him going to work pantsless and went back to sleep.
In my defense, I sorted the laundry on Saturday and it took him until Tuesday to realize that all of his jeans were in the pile. A true testament to how infrequently he wears pants. Just sayin'.
When I called him later that day to find out how he avoided an Emperor's New Clothes situation, he matter-of-factly replied, "I wore a pair of your pants."
I nearly died, y'all. He actually could fit into my pants, so I believed him (and felt mortified) for a split second. I guess he tossed a pair of his jeans in the dryer and wore them a tad damp to work instead.
At least he had matcha cupcakes to eat on his way out the door.
Laundry: 0, Breakfast: 1.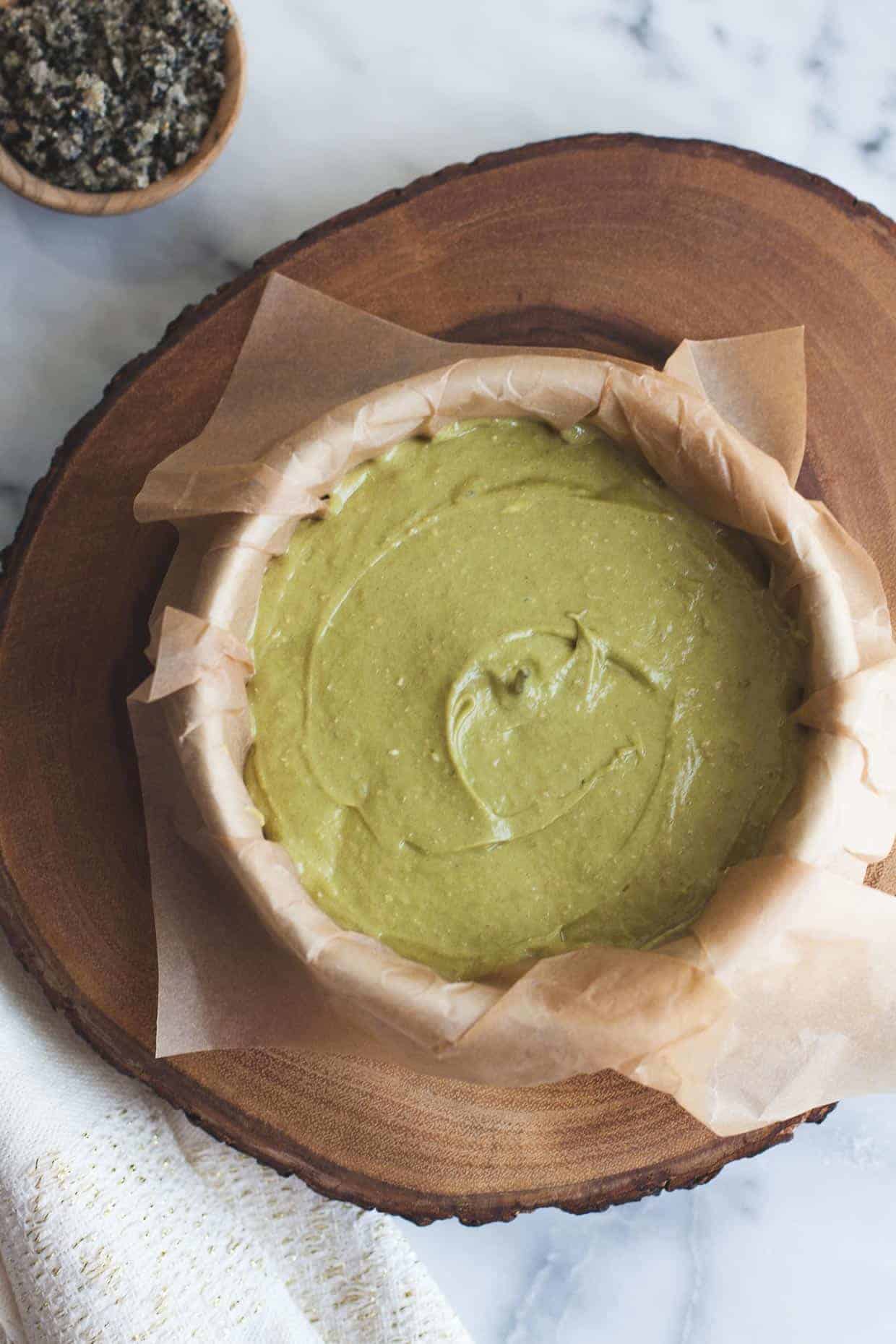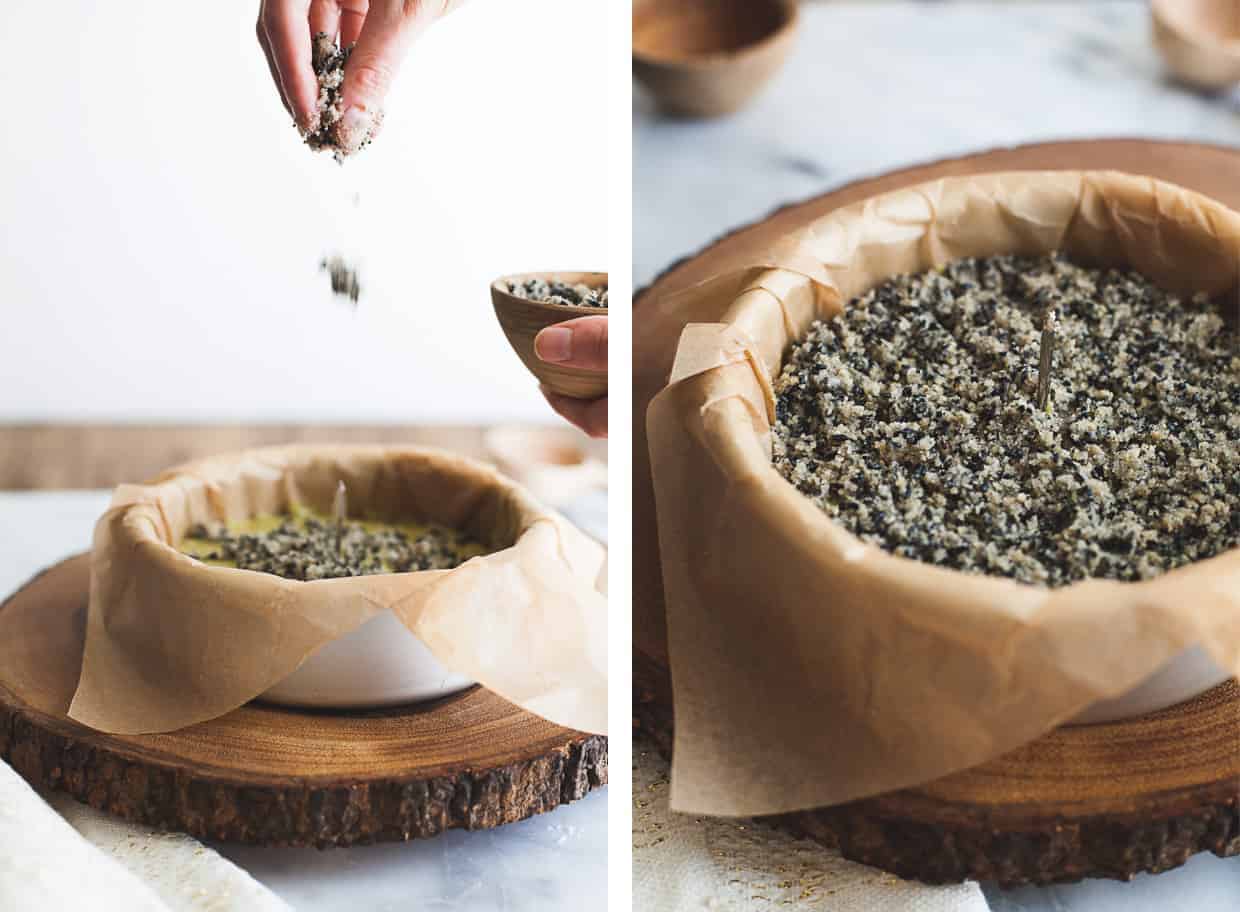 When developing this matcha cake recipe a couple of months ago, I lazily added black sesame streusel to the top of the test batches instead of whipping up frosting - fully intending to go the whole nine yards with black sesame frosting on the final version. Seven batches later and I still protest that this cake doesn't need frosting. The crispy sugary black sesame crumble adds exactly the right subtly sweet component. Nothing lazy about it.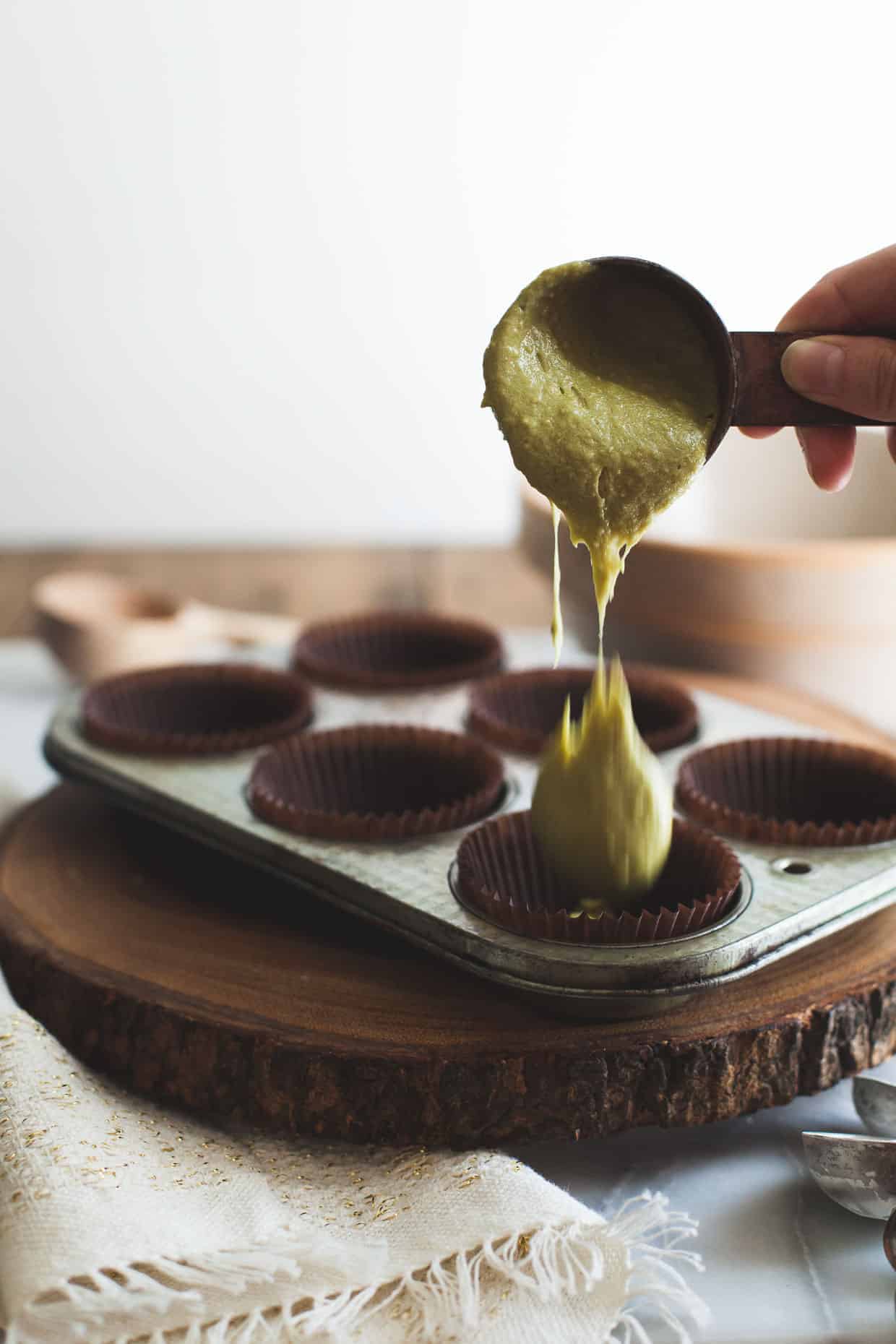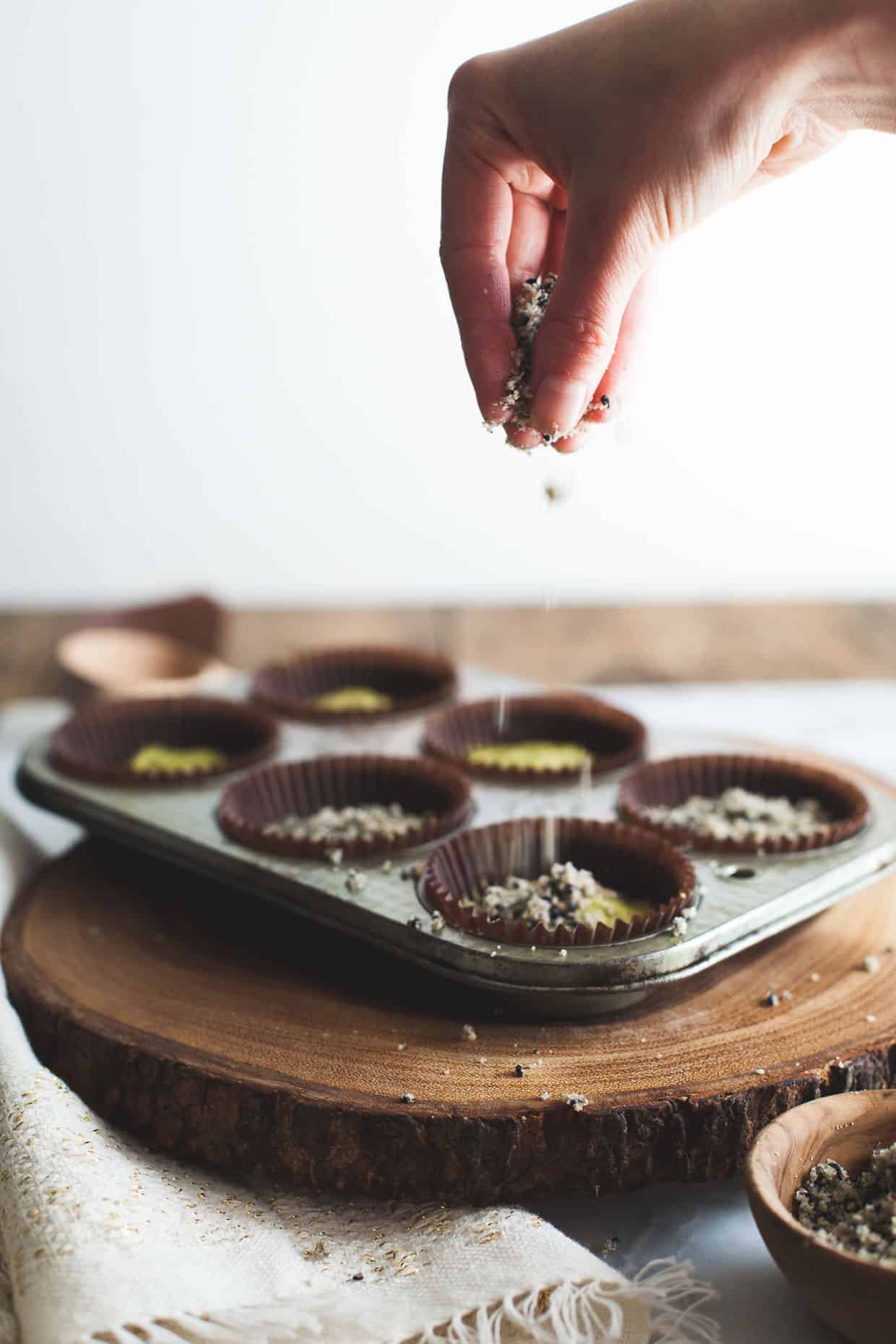 Yes, I said seven batches. The first batch - made as cupcakes - was exactly the cake I wanted...only they lacked the vibrant green of the matcha cupcakes of my past. With a bit of brainstorming, Alanna suggested acid as a factor and recommended buttermilk or lemon juice. The buttermilk cupcakes stayed brown, but the lemon juice batch turned out festively green! Except I forgot the baking soda in my testing frenzy so they didn't fluff up as much as the nearly-perfect first batch.
The fourth - and intended final - iteration that included the lemon juice and the missing baking soda went back to brown! Alanna was right about it needing acid, but the culprit was actually the presence of acid's chemical opposite - alkaline. Baking soda, aka sodium bicarbonate, is purely a chemical alkaline. In baking, more alkaline means more browning.This is why we use baking soda to brown chocolate chip cookies or darken a chocolate cake. SCIENCE! Made up of baking soda, a built-in acid, and a bit of corn starch, baking powder is less likely to cause browning in baked goods.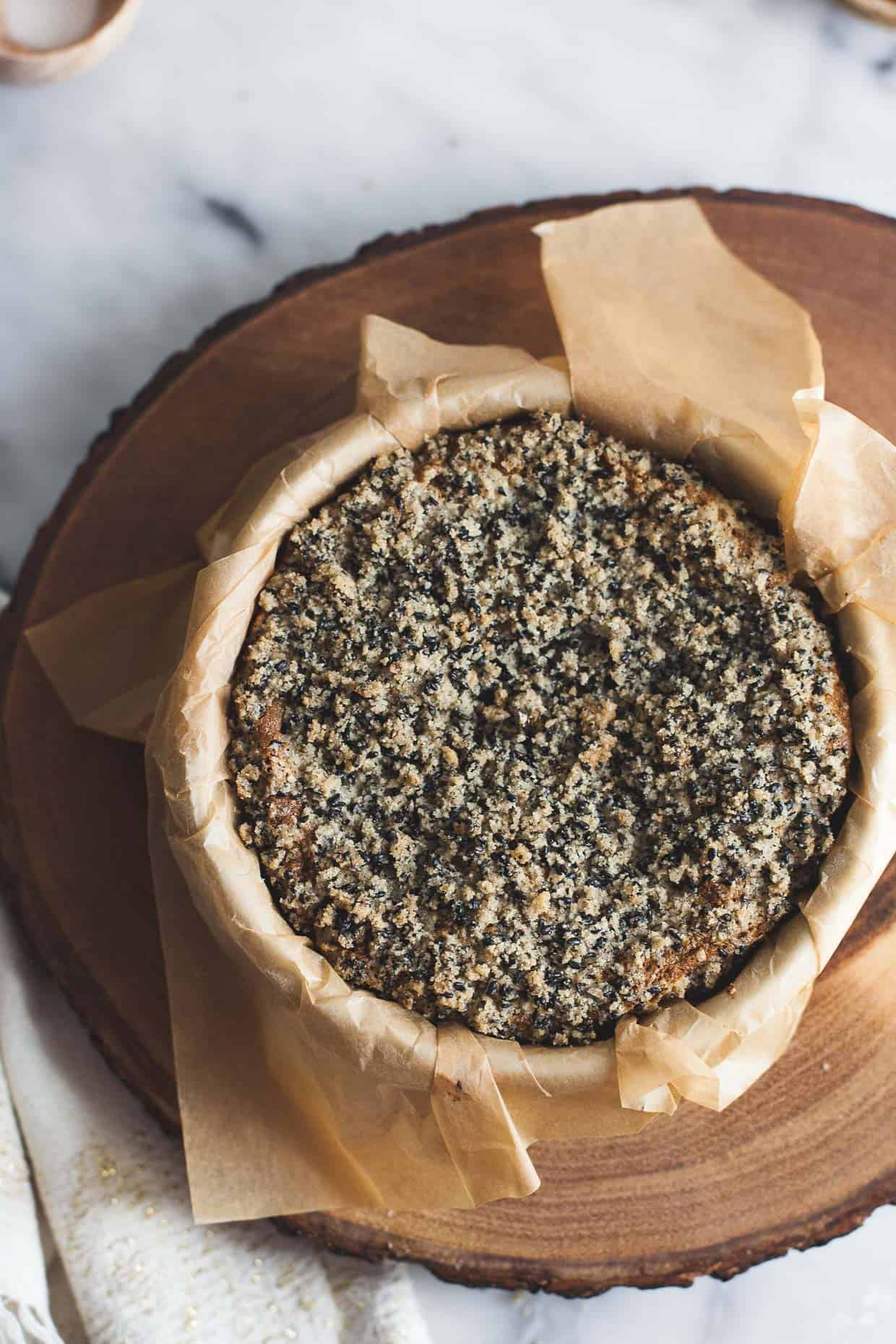 Batches five & six went back to the original recipe and replaced the baking soda with 3x the equivalent in baking powder and adapted cupcakes into cake. If you're wondering about that nail in the middle - it's a metal rose nail meant to evenly distribute heat so the center of the cake cooks just as fast as the edges.
Just for funsies, I made one final batch with way too much baking powder to test the equilibrium of the chemical reaction (imagine the volcano science fair project or mentos+diet coke experiment, but in cake form).
Long story short: for green matcha cupcakes, baking powder FTW! (But not too much)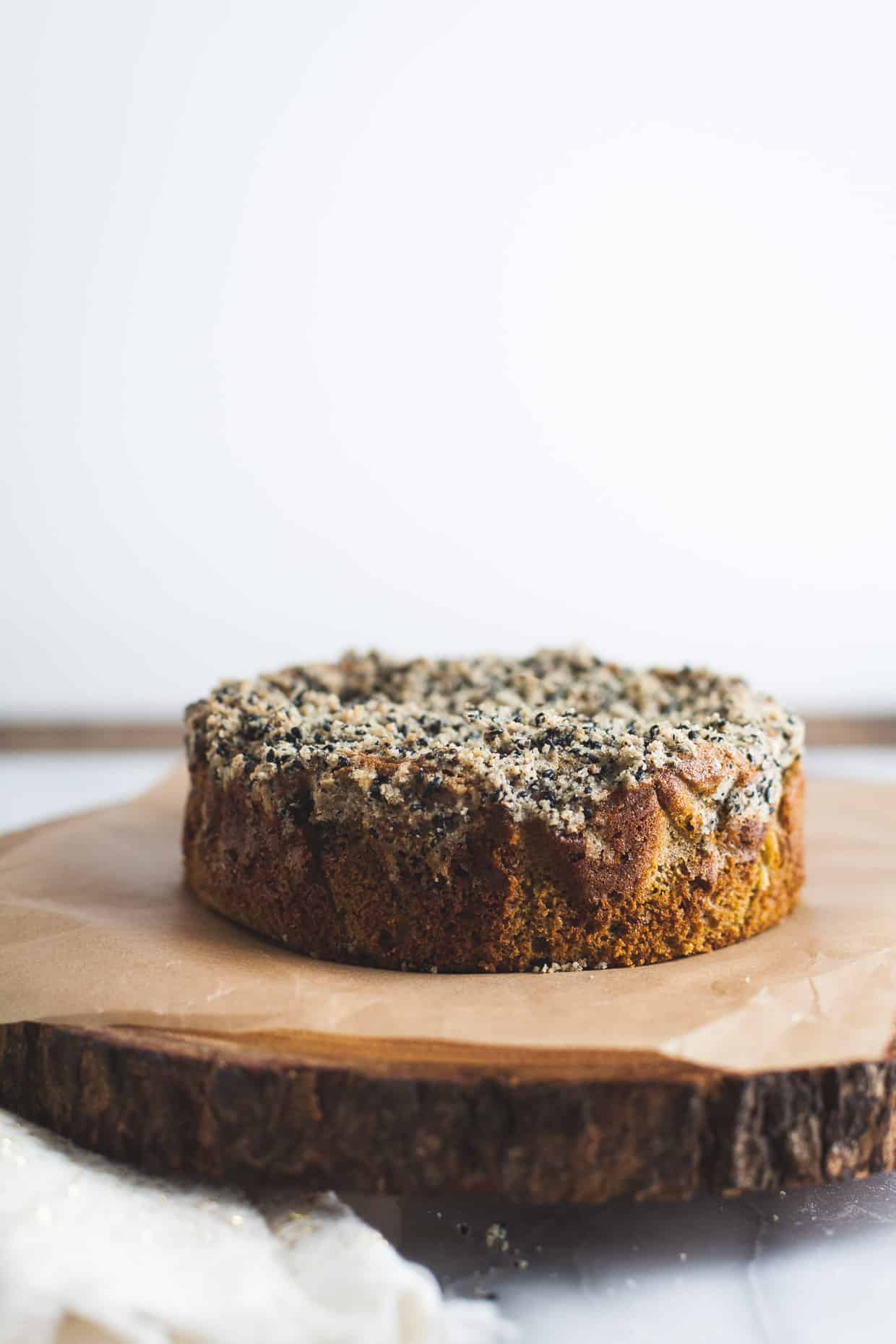 Black sesame and matcha were meant to be married. Bitter green tea goodness and nutty black sesame rolled up in sweet matrimony. With strong earthy undertones, both of them show restraint from being overly sweet, which I think makes them all the more enticing...and helps with their occasional crossover into breakfast territory.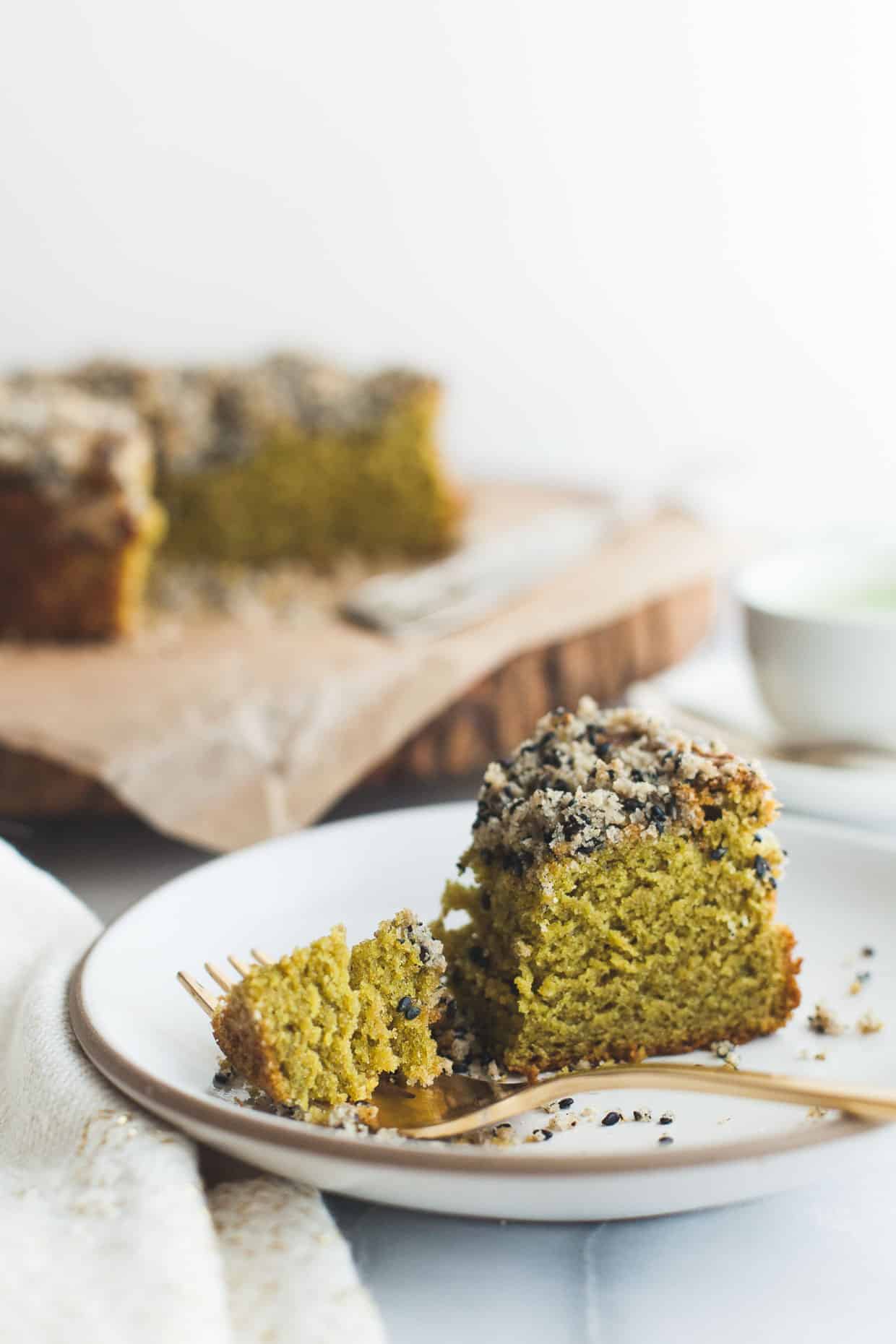 More Matcha Black Sesame Recipes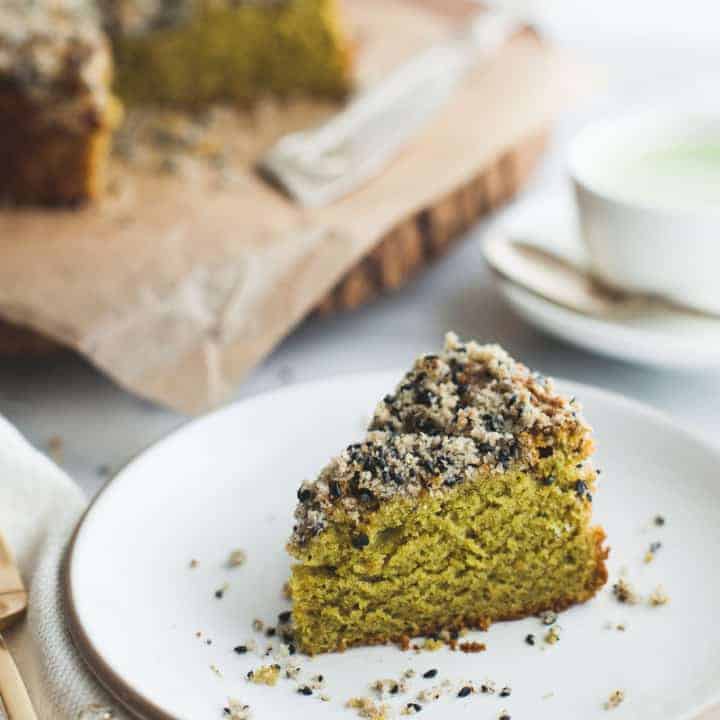 Gluten-free Matcha Cake with Black Sesame Streusel
Yield:
One 6-inch round cake, or 8-10 cupcakes
Ingredients
Matcha Cake/Cupcakes
2 tablespoons and 2 teaspoons brown rice flour (for non-gluten-free version, see note)
2 tablespoons and 2 teaspoons gluten-free oat flour (I make my own by grinding gluten-free oats in a food processor or blender until fine)
2 tablespoons and 2 teaspoons millet flour
1½ teaspoons baking powder
¼ teaspoon salt
¼ cup + 2 tablespoons sugar
1½ tablespoons honey
¼ cup unsalted butter, softened to room temperature
1 teaspoon pure vanilla extract
1 large egg, room temperature
¼ cup + 1 tablespoon milk (I use non-fat)
Black Sesame Streusel
1 tablespoon unsalted butter, melted
2 tablespoons sugar
2 tablespoons gluten-free oat flour
1 tablespoon whole black sesame seeds
1½ teaspoons ground black sesame seeds (using a mortar and pestle)
Instructions
Preheat the oven to 350°F and line the bottom and sides of a 6-inch round cake pan with parchment paper (if you're lazy like me, just press a big piece of parchment paper into the pan). Alternatively, if you're making cupcakes, line a muffin tin with cupcake liners.
Whisk the brown rice flour, oat flour, millet flour, sweet rice flour, tapioca starch, xanthan gum, matcha powder, baking powder, and salt in a medium bowl.
Prepare the streusel topping by mixing all of the ingredients together in a bowl until evenly combined and clumpy when pressed together. Set aside.
In the bowl of a stand mixer, beat the butter, sugar, and honey until light and fluffy.
Scrape down the sides and beat in the vanilla and eggs.
Mix in the milk and beat until smooth.
With the mixer on low, slowly add the dry ingredients to the wet ingredients and mix until smooth.
Pour the cake mix into the prepared cake pan or divide it among 8-10 cupcake liners, filling each ⅔ full. Let it rest for 5-10 minutes.
Sprinkle the streusel topping over the cake/cupcakes.
For cake, bake until a toothpick poked in the center comes out clean, 40 minutes. For cupcakes, bake for 24 minutes. Transfer to a wire rack to cool completely before serving.
Notes
*For non-gluten-free version, replace the brown rice flour, oat flour, millet flour, sweet rice flour, tapioca starch, and xanthan gum with 1½ cups all-purpose flour