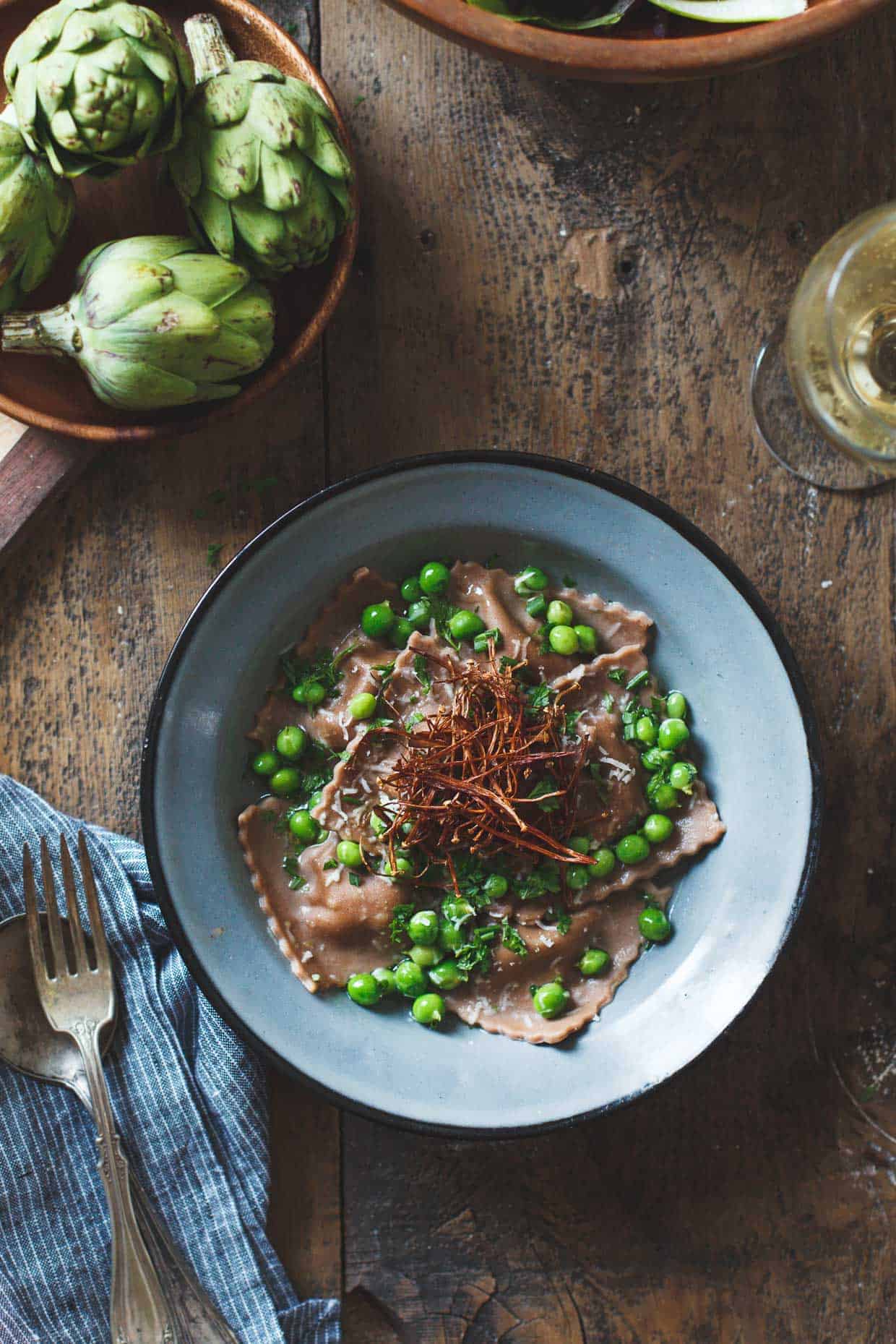 I'm notorious for using every square inch of surface area within reach while I'm cooking. Including the couch. Nothing is off-limits when good food is involved. When I first started making ravioli from scratch (pre gluten-free days), counter space in our 26-square foot kitchen was limited. Finished baking sheets of fresh ravioli spread out all across the living room as I rolled out the dough (by hand) on the coffee table.
Also spread out all across our living room? A thin dusting of flour.
Even with a much larger kitchen, I still managed to toss flour around the dining room while making today's gluten-free chestnut flour pasta ravioli. Pro tip: when you drop an egg into a well of flour from a couple of feet above, the light delicate flour will puff all over you. At least now the chestnut flour leaves a sweet toasty scent behind as it cloaks the room.