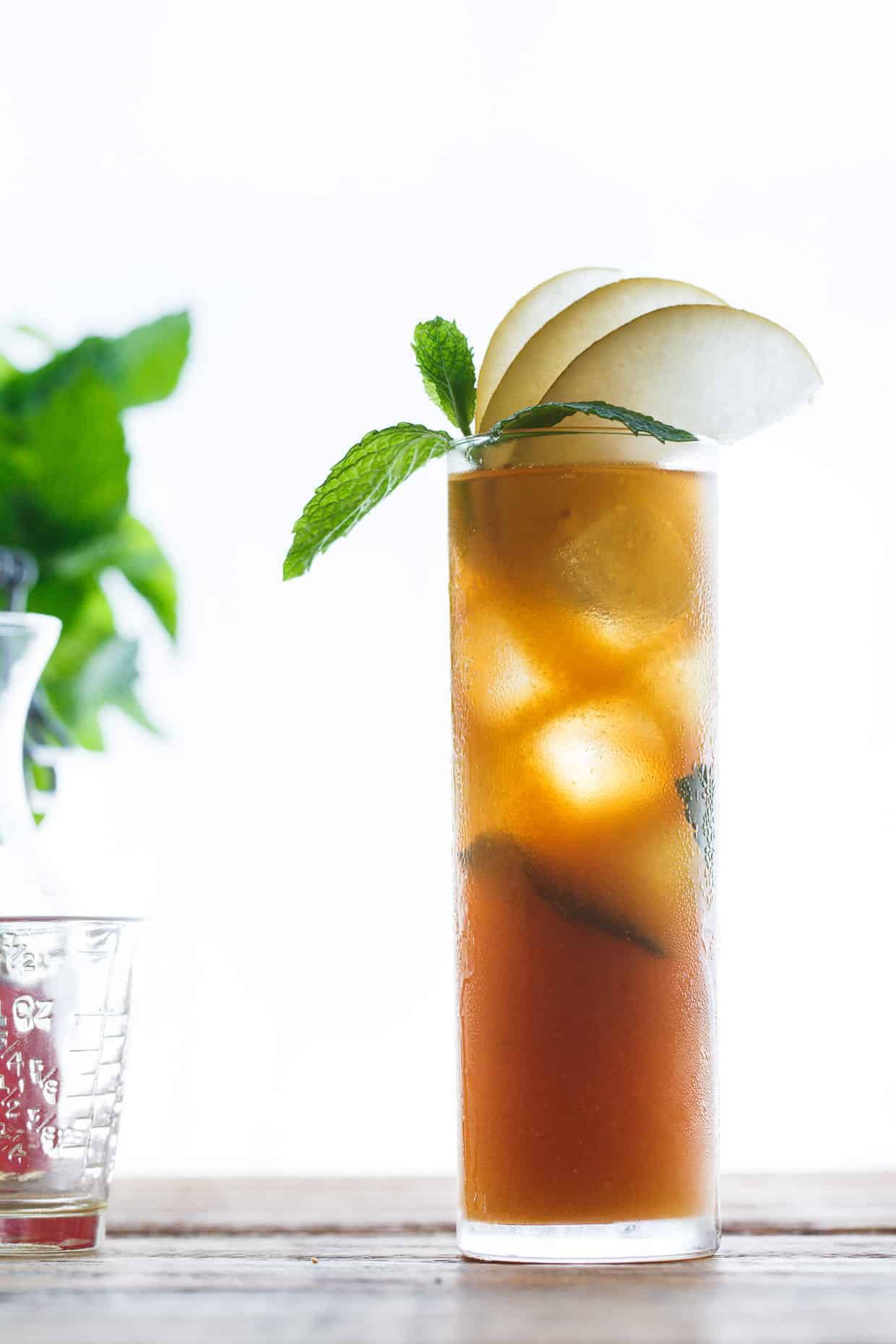 Many thanks to CogWorks for sponsoring Snixy Kitchen this month! CogWorks mixes art with engineering in making unique wooden serve boards – anything from classic black walnut to cat engraved. 
Remember when I made that desperate plea for coworkers? Between all of my epic naps, I've been begging for friends to come over to force me to cook (somewhat unsuccessfully). With my energy coming back this week, I swindled Todd into agreeing to a work date where I promised to trade off playing with his 1-year old daughter Fiona while we both made and shot our respective drinks – this Sparkling Asian Pear and Mint Iced Tea for me.
Basically I invited myself over before he realized what was happening.