Quick and simple sunflower seed gouda pesto with toasty seeds and mild and mellow sweetness from shredded gouda for a summer condiment you'll want to eat by the spoonful or on top of eggs, veggie bowls, pasta, sandwiches, and more.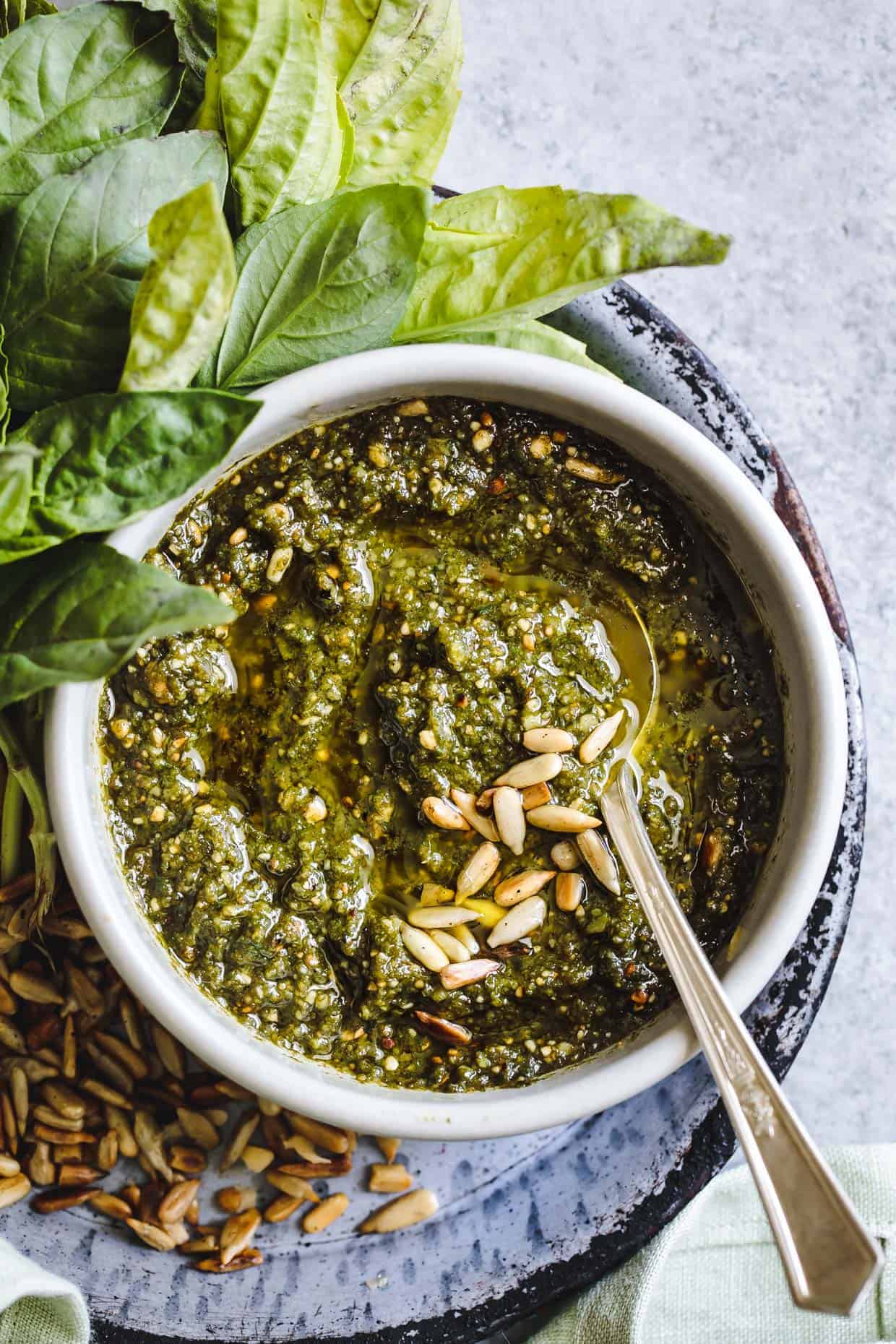 I've got approximately 7lbs of cheese in my fridge right now and I'm 100% confident we'll finish it off in the next two weeks. Scratch that: Zoella still only wants to eat cheese for every meal so I give it one week.
I've partnered up with Roth Cheese for a summer menu video series. Throughout the summer, we'll build a full menu with breakfast, lunch, appetizer, and dinner recipes filled with Wisconsin cheese. First up is a simple and quick condiment that can transform any dish with just a spoonful. We've been dolloping this sunflower seed gouda pesto on just about everything from eggs to veggie bowls to pasta to grilled cheese sandwiches. There's something magical about the toasted sunflower seed and Van Gogh gouda combo that I can't stop snacking on. And blended up with basil, it's my new favorite summer topping.