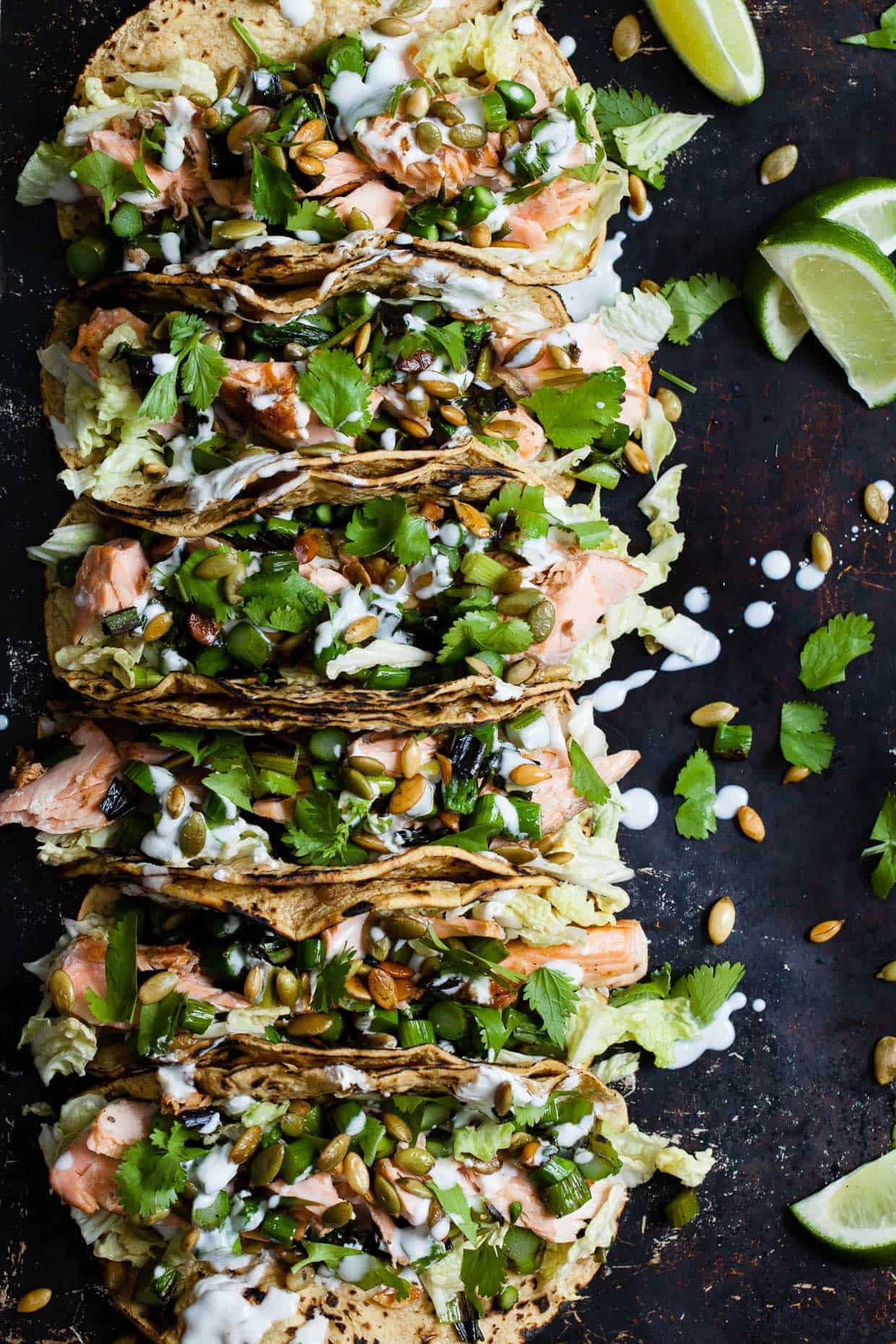 Raise your hand if you've ever had popcorn and ice cream for dinner because the thought of figuring out what to eat, going to the store, and coming back to cook it was enough to make you need a nap. Real talk. That's basically mealtime with a new baby in a nutshell. (Also: when can I get that nap?). What if I told you someone would do the recipe planning and shopping part for you and you'd spend only 30 minutes in the kitchen before chowing down on these healthy salmon tacos?
You'd probably get that nap. That's what.
Today I'm stoked to share about my collaboration with Sun Basket – what kept us nourished for the month after Zoella was born and brought these salmon tacos into my life.  But first: let me paint the scene in our house.