It's popsicle week!! Creamy banana tahini popsicles made with frozen bananas whipped up with hazelnut milk, tahini, maple syrup, and a splash of vanilla extract. Healthy popsicles masquerading as dessert with a cloak of dark chocolate and toasted sesame seeds.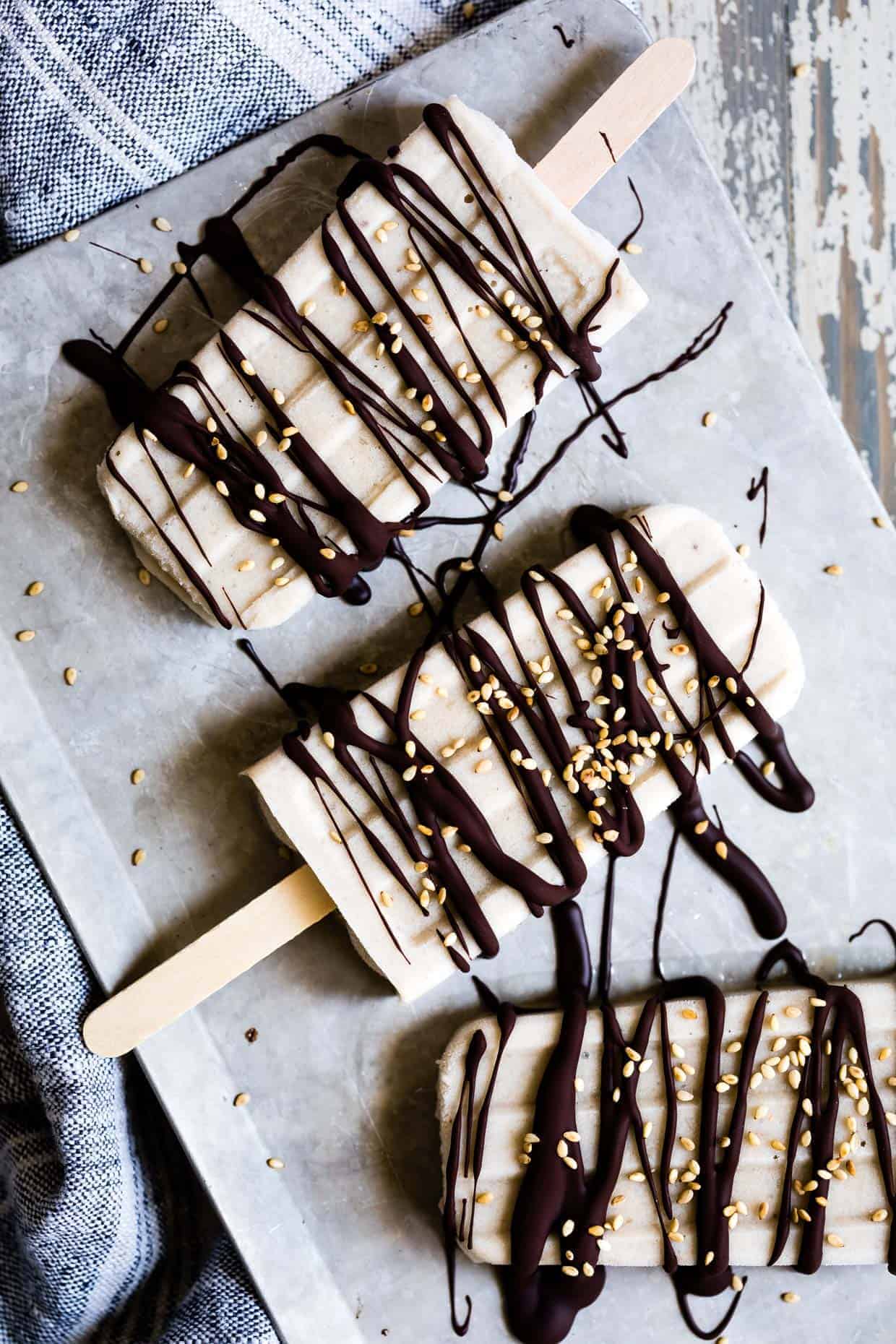 You know those recipes for banana ice cream where you freeze bananas, then purée them until they turn into soft serve, giving you deliciously creamy ice cream that's actually just bananas? I've got one way back in the archives, except I added caramel because: sugar. So probably not as healthy – go figure.
These chocolate banana tahini popsicles start with that base recipe for just banana ice cream. Then I've blended in nut milk, tahini, maple syrup, and vanilla to add a little intrigue and make it pourable into popsicle molds. The chocolate drizzle and toasted sesame seeds allow these healthy popsicles to masquerade as dessert, even though you really are basically just eating bananas and tahini.