Avocado green goddess sandwiches layered with creamy dill havarti, cucumber slices, shaved zucchini, and sprouts on a crusty gluten-free loaf slathered with whipped herbed avocado spread.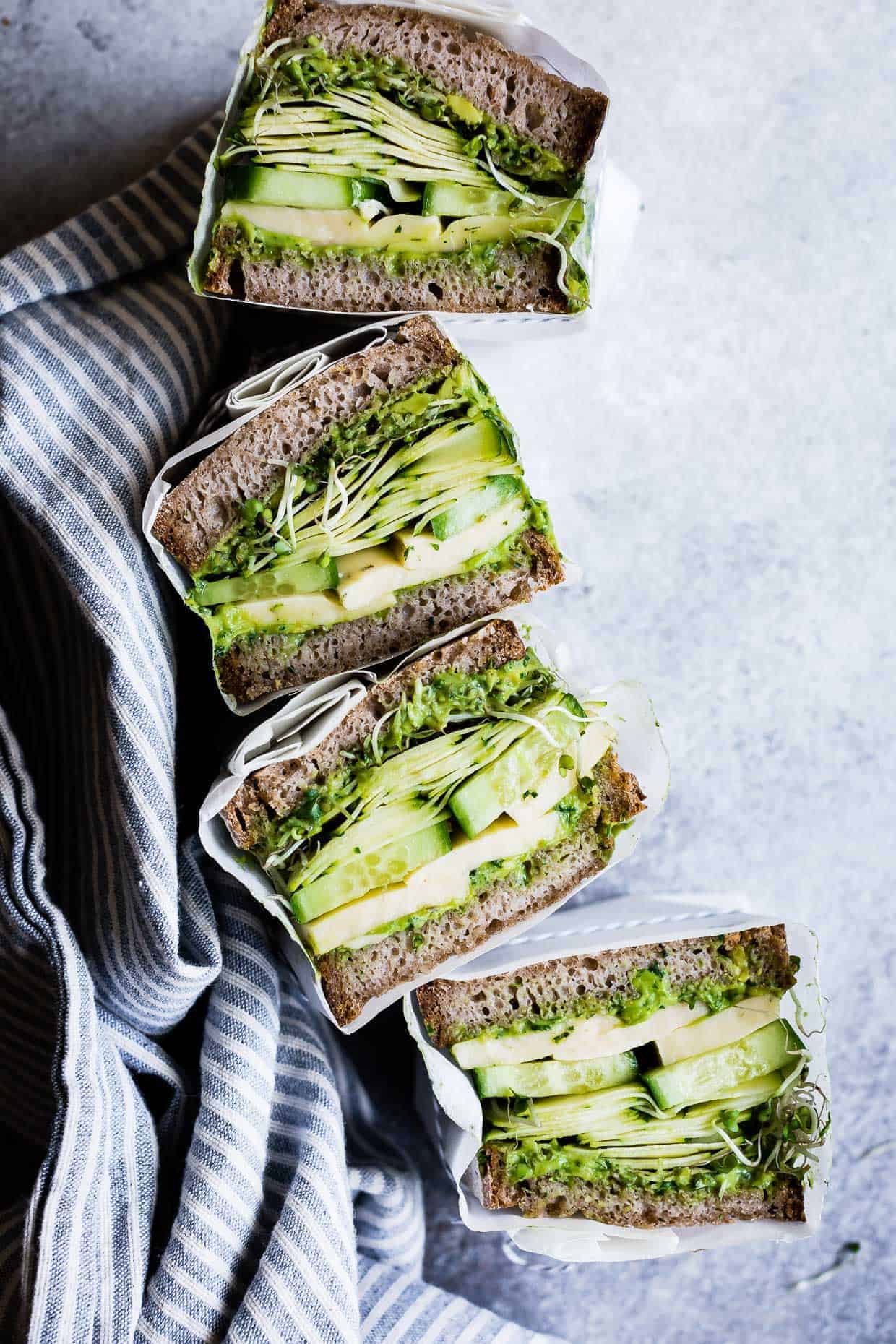 With these avocado green goddess sandwiches layered with dill havarti, I've just rediscovered the joy of sandwiches. Even before going gluten-free, I wasn't too keen on sandwiches. Confession: my mom packed me a sandwich every day of elementary school. And every day, I didn't eat it, too afraid to tell her I didn't like them. I'm now ashamed of the waste, not to mention all the time she could have saved! More than two decades later, I'm getting my payback with a finicky toddler who says she wants something and then suddenly – just like that – definitely does NOT want that something…how dare I offer it to her!
Except cheese, of course. She still always wants that.
So sandwiches – and this avocado green goddess sandwich, in particular. This is the third dish in my summer menu video series partnership with Roth Cheese: lunch. First I made a sunflower seed gouda pesto condiment. Then we ate a breakfast of cheesy savory oatmeal bowls. Now, lunch: these bright summery cheesy sandwiches. Oh yes, these sandwiches. Scroll to the bottom for the video & recipe!