These charred watermelon wedges topped with melted cheese, roasted almonds, and fresh mint make the perfect summer entertaining appetizer!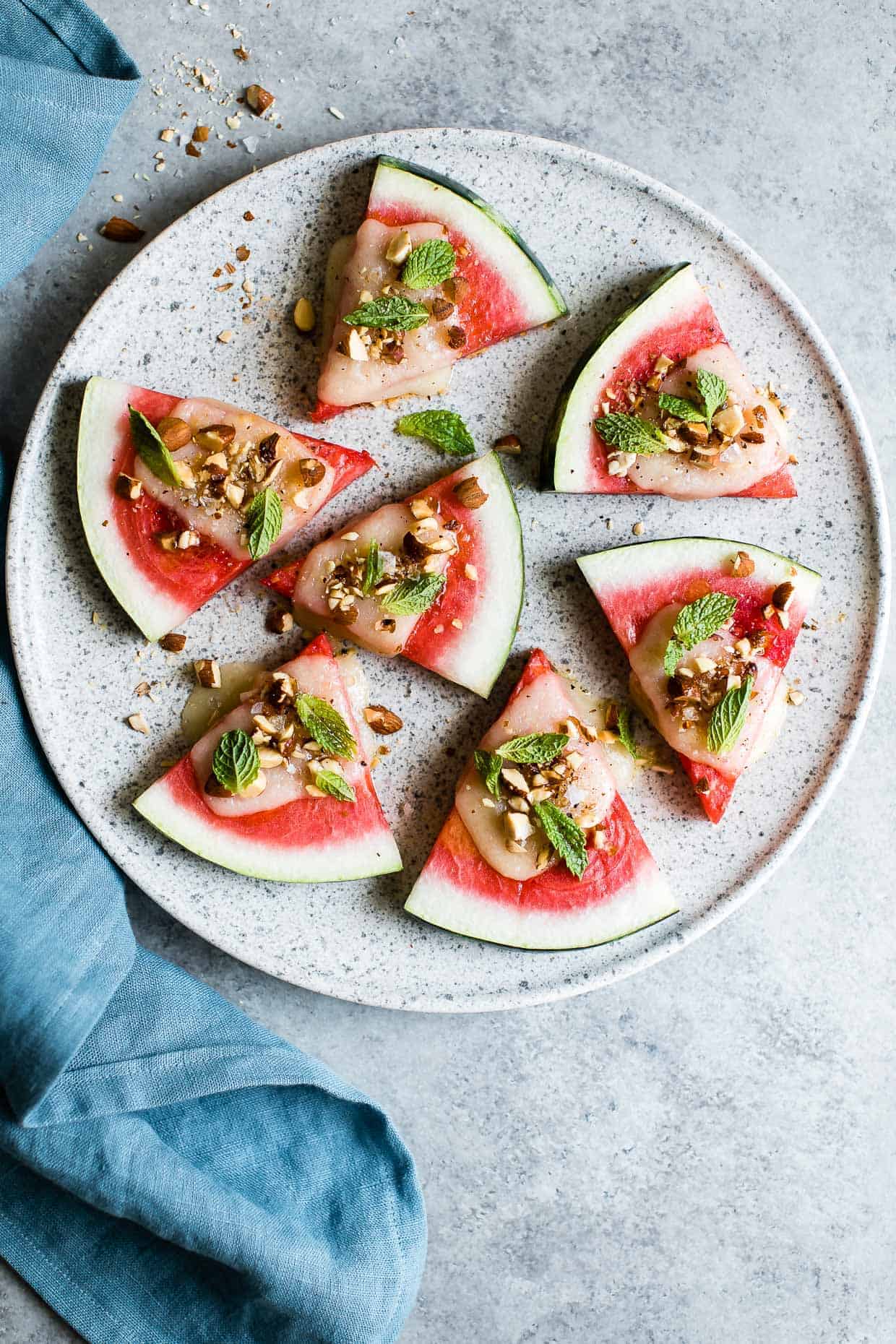 With the neighborhood schools back in session today, I'm reminded that the season is fleeting. Fortunately produce is still on summer break and I'll be over here with watermelon dripping down my arms for at least another two weeks.
This bright summery charred watermelon cheese wedge appetizer is the fourth dish in my summer menu video series partnership with Roth Cheese. First I made a sunflower seed gouda pesto condiment. Then we ate a breakfast of cheesy savory oatmeal bowls. For lunch there were avocado green goddess sandwiches sandwiches with havarti. And now we're partying with a watermelon appetizer perfect for your backyard Labor Day barbecues. Scroll to the bottom for the video & recipe!