Easy weeknight meal – bright and creamy romesco sauce layered over wild rice and topped with roasted beets and green garlic. Protein-rich cannellini beans add twist on a classic sauce – from Vegetarian Heartland: Recipes for Life's Adventures by Shelly Westerhausen.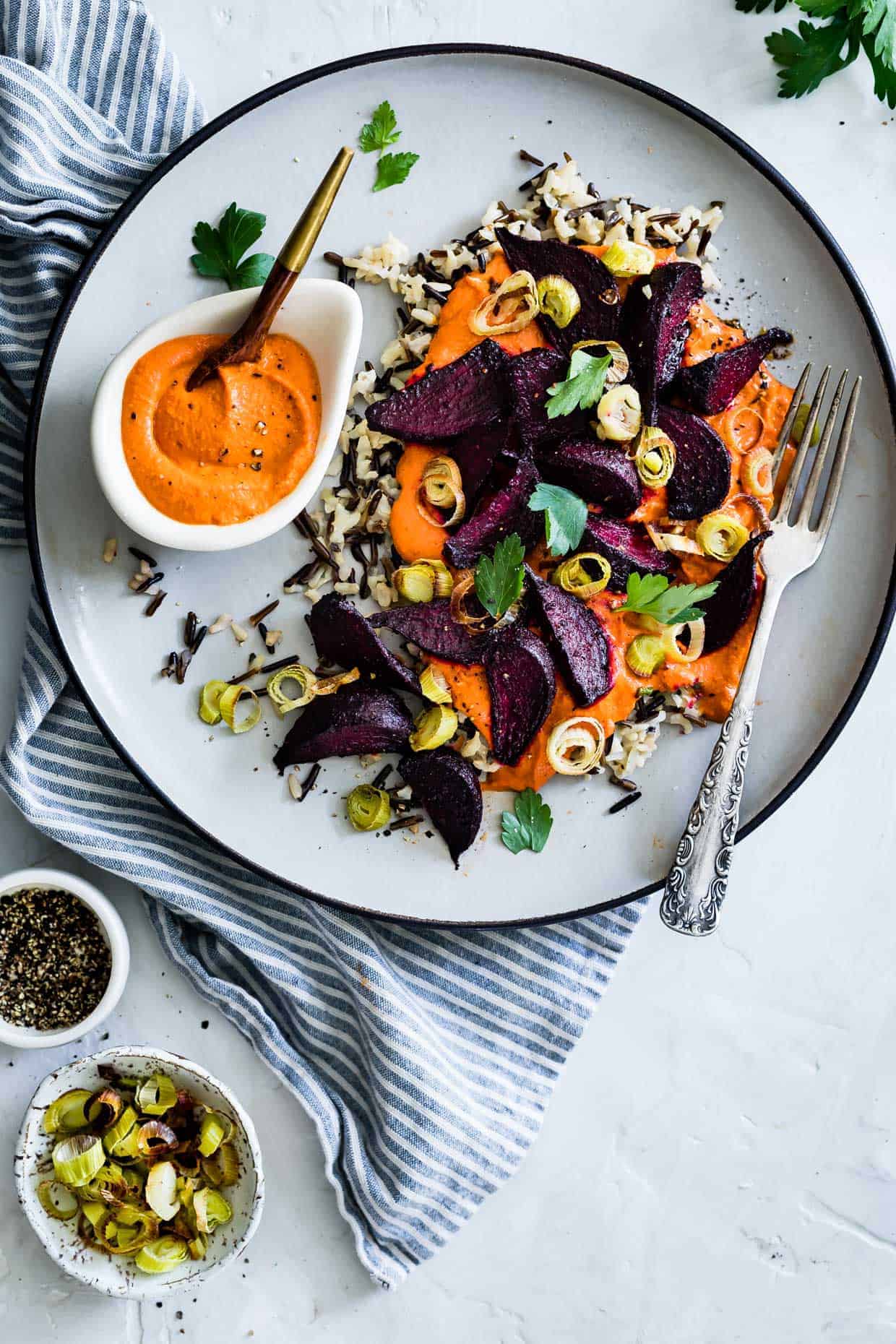 I've heard it's healthy to eat a wide variety of colors – the theory being that you'll consume a range of nutrients. With that in mind, this dish from my friend Shelly's new cookbook – Vegetarian Heartland: Recipes for Life's Adventures – is the healthiest recipe on the planet. She wins! (But also, does this mean that rainbow sherbet ice cream is healthy…?).
Vegetarian Heartland is packed with uncomplicated seasonal recipes that make vegetarian cooking and eating an exciting adventure. Shelly takes on classics, adding a hint of the unknown – a little twist. This creamy romesco does just that with cannellini beans blended in to make the sauce extra velvety and creamy while also adding protein.