A vibrant pesto made of roasted lemon slices, fresh mint, and toasted almonds from the Kale & Caramel cookbook – atop a bed of creamy whole milk ricotta with two topping variations. Garlicky pea and fava beans for a savory take and plump tart blackberries for a sweet bite. These pesto & ricotta tartines make the perfect midday snack!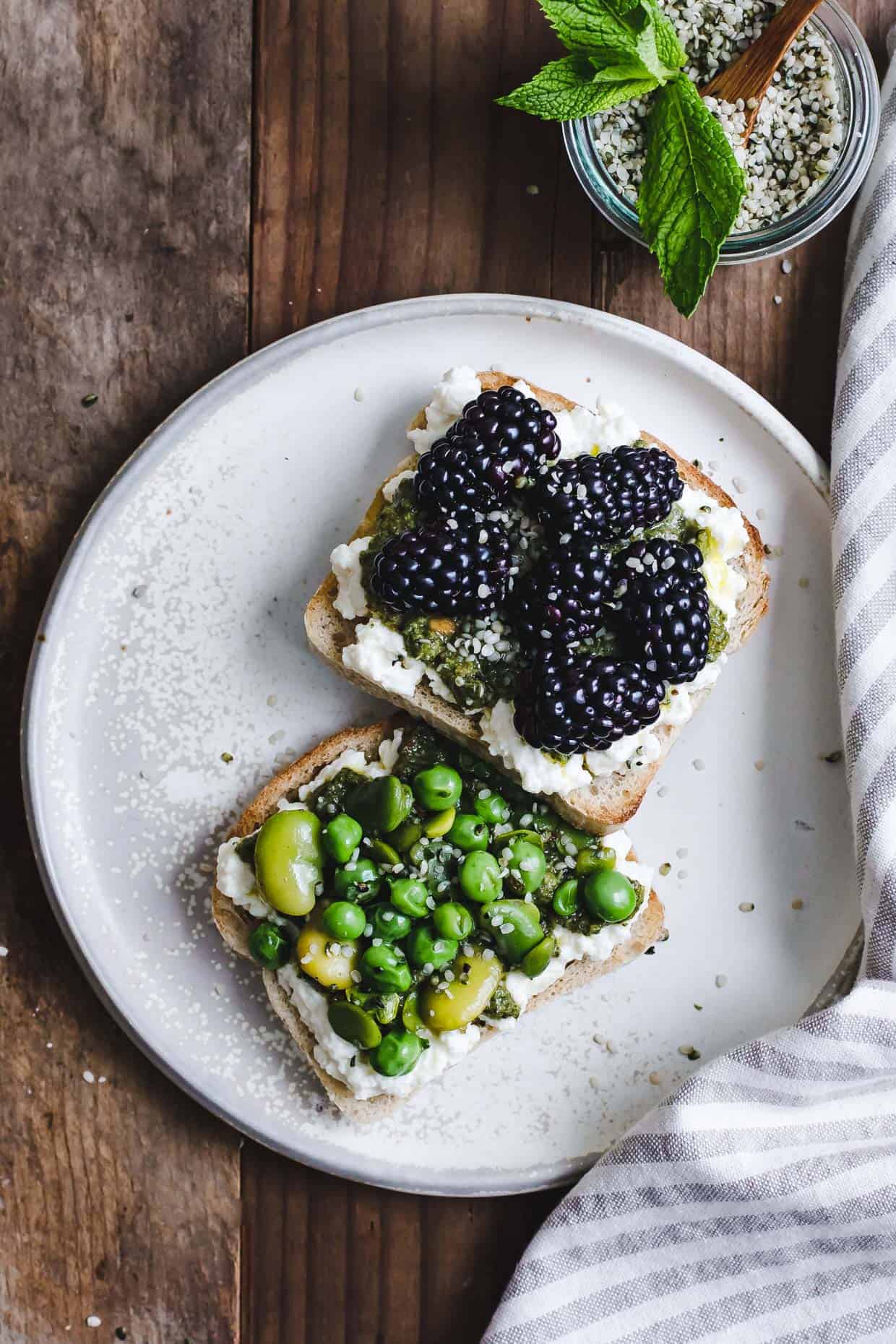 Today's post is a two-part celebration.  We're celebrating my friend Lily's beautiful (like seriously unreal) cookbook Kale & Caramel: Recipes for Body, Heart, and Table – set to hit the shelves May 2nd(!!!). The vibrant roasted lemon mint pesto from her cookbook is the showpiece of these ricotta tartines.
Via a virtual shower of healthy snacks, we're also celebrating the newest cutest member of the A Couple Cooks team, baby Larson! Thanks to Lily, I've kept the ingredients for these roasted lemon mint pesto & ricotta tartines on hand for emergency snacking. Though truthfully, all my meals are "snacks" when I work from home…nonetheless these tartines are way more satisfying and nourishing than the handful of frozen chocolate chips I've been known to sneak.