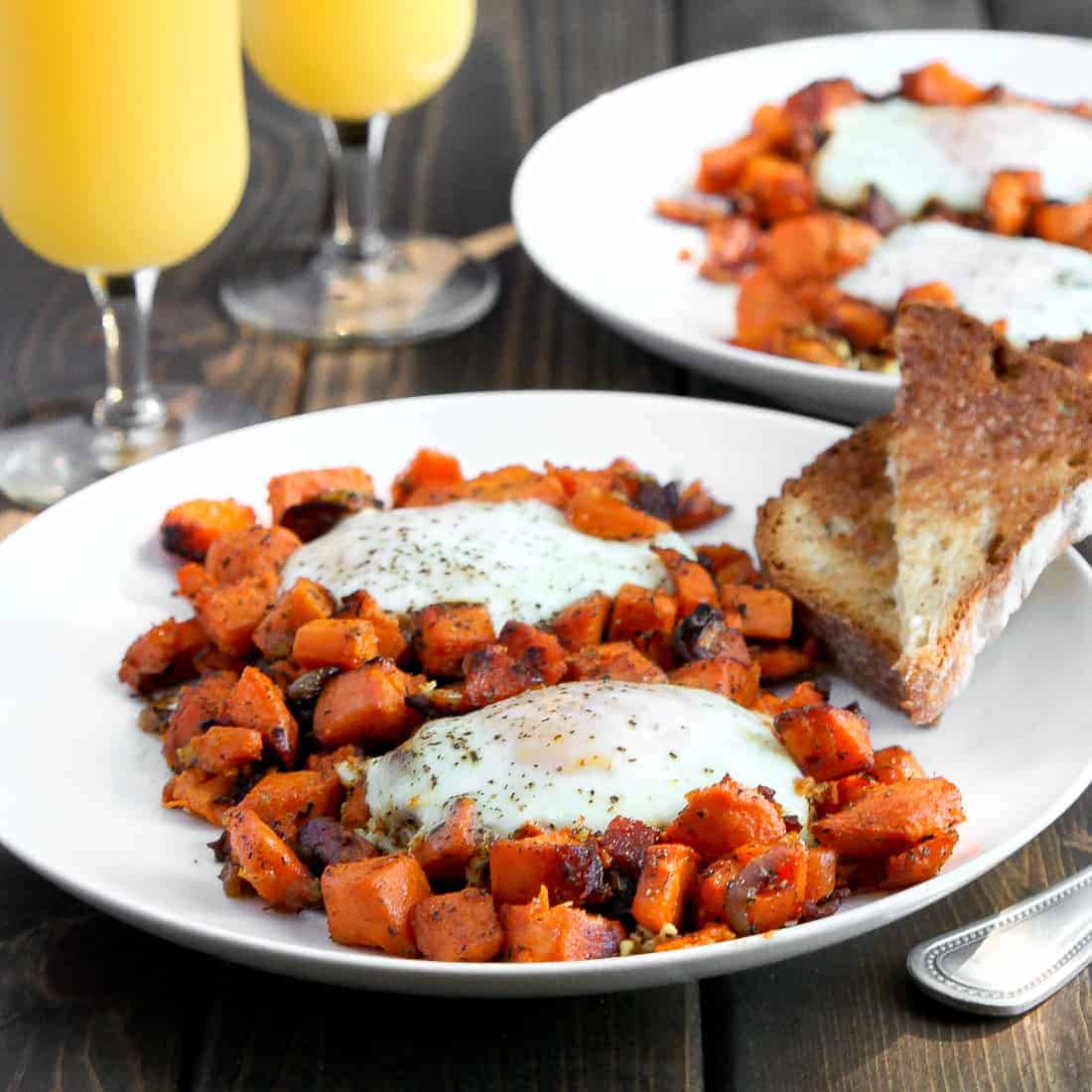 I've missed you! You know that raw excitement a dog feels when its human friend returns after being away FOREVER...or, say, 15 minutes? That's how I feel about seeing you again. Amidst all the chaos over the past couple of weeks, I've paused several times to think about how I haven't been very fair to you. I just disappeared without notice and without any indication of where I went or when I'd be back. A lot has happened since we last met (including this mouth-watering sweet potato hash, but we'll get to that later). For starters, we drove to my parents' house two weekends ago and spent the entire time crafting for the wedding. I sacrificed a pair of jeans to a can of paint to make wedding signs from old fence boards and brush color-coordinating chevrons on our corn hole game.
In more current news, we spent this past weekend packing up our tiny in-law apartment and hauling it over to our new (much larger) house! To my good fortune (and, he might argue, his dismay), my dad's job sent him to The Bay Area right in time to help us move on Thursday and Friday. The truly impressive part of the whole experience is discovering just how much stuff we crammed into our miniature barely-1-bedroom apartment for the past 3 years. We're talking enough stuff that makes a 3 bedroom 2 bathroom house feel full. It seems Lucas and I have a knack for Tetris. Saturday morning after the move, my mom, who came down on her own free will to help, woke up early to unpack all the boxes labeled "kitchen," polish the stove, and clean the filthy microwave. Best mom ever. Not to mention that she also wound up taking on a majority of the heavy lifting the day of the big move, while I sat at home waiting for Comcast to show up 2 hours late.
Instead of a relaxing Sunday morning, the three of us woke up before dawn to hit the Alameda Point Antiques Faire in search of a credenza for our living room. It took less than 5 minutes before we scored this gorgeous vintage walnut piece.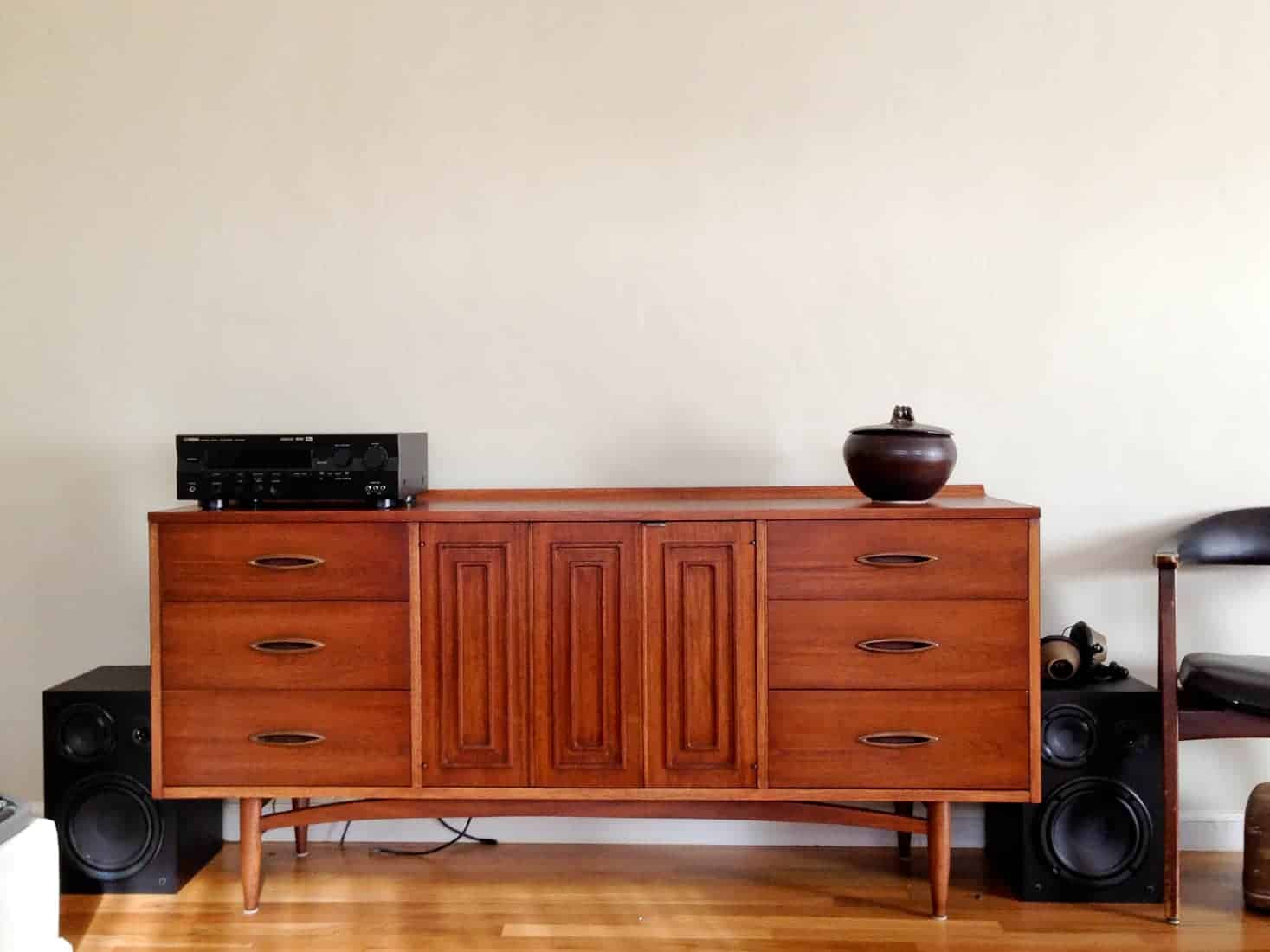 Isn't she a beaut? Had we not been so exhausted that we fell asleep for 3-4 hours when we got home, this sweet potato and eggs hash would have been a perfect cap to the end of a successful shopping morning. With our house in shambles, last night was the first dinner I got to cook in my new not-so-pint-sized kitchen. It was AH-MAZE-ING. When I wanted a pot, I didn't have to lift five other pots to get to it. When I needed to put something on the counter while I tended to the potatoes, I had the space. And when I didn't feel like doing dishes? I had a dishwasher. I feel like a little girl who's just upgraded from her Easy Bake Oven and plastic kitchen cart to a real-life grown-up space to cook. What better to christen the new stove than breakfast for dinner? With bacon. It's quick, it's easy, it's clean-your-plate delicious. (Yes, that's gluten-free bread on the plate!)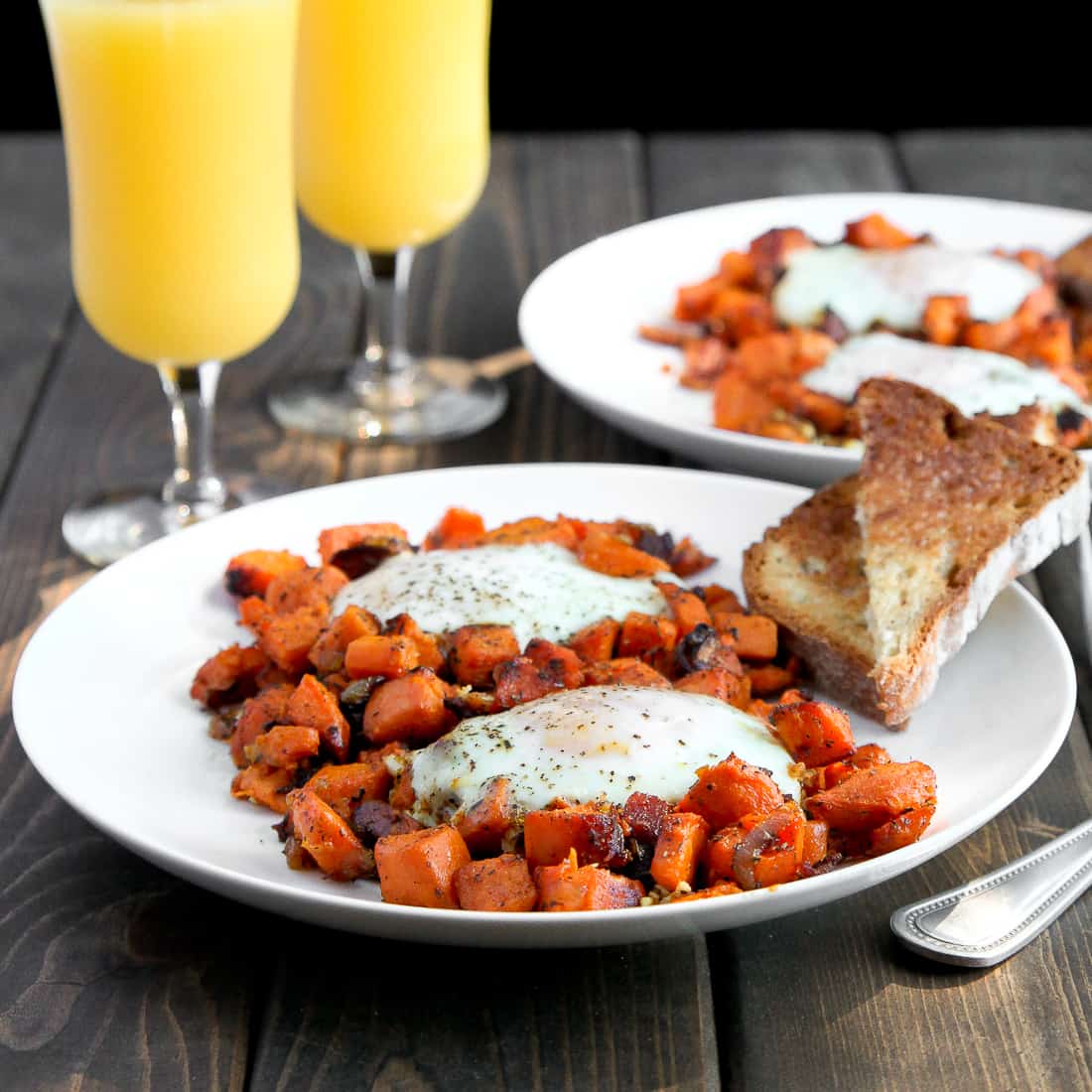 Having first made it a few weeks back, I'd already planned to share this recipe with you next, but when I started writing about it yesterday, all the memories of the flavors dancing on my taste buds came to mind and I had to whip it up again. Though this time we dined in style at our new dining room table and not hunched over the coffee table.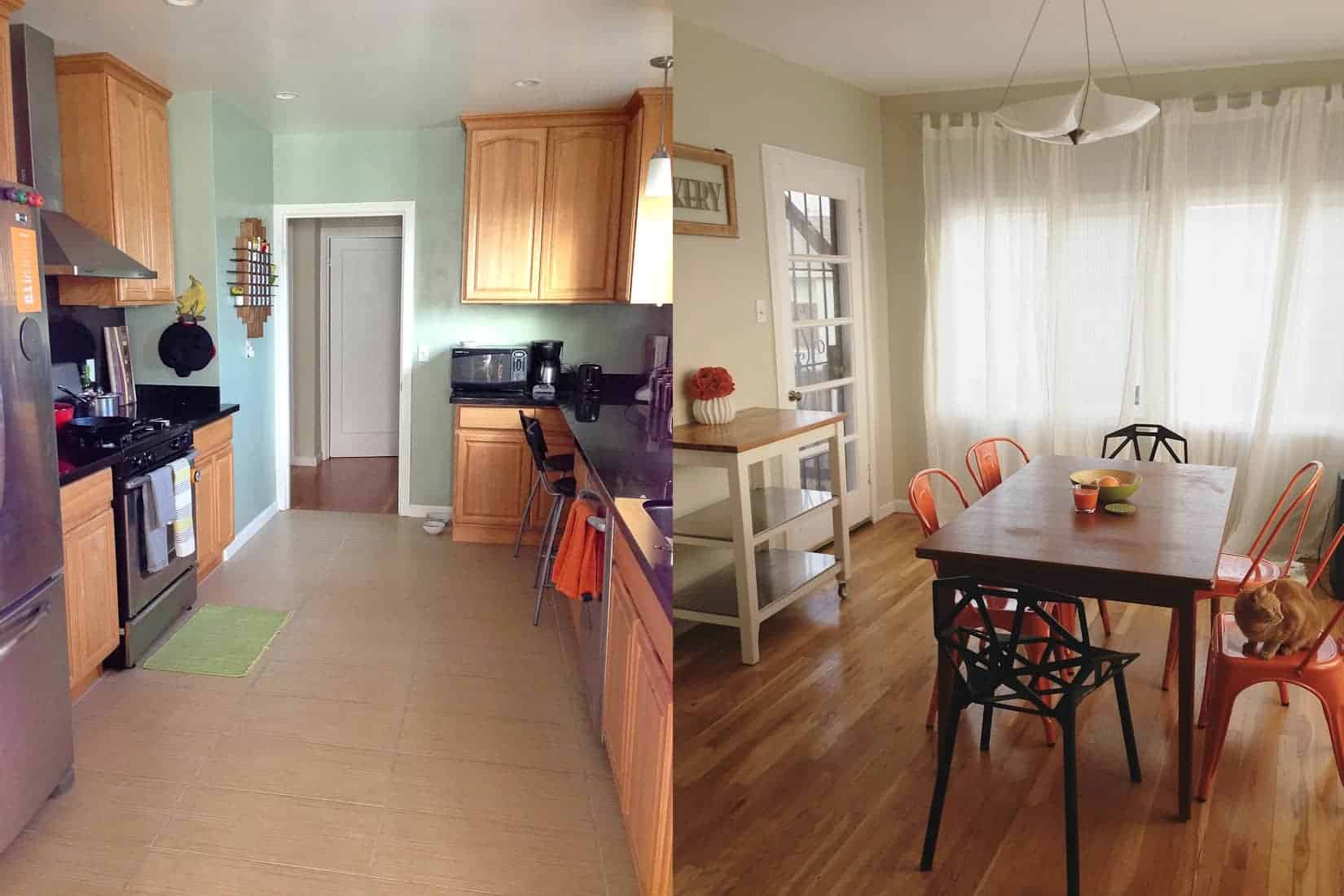 Sweet potato and eggs breakfast hash (Adapted from William's Kitchen)
2 medium red garnet sweet potato, peeled and diced to ¼-inch cubes
3 to 4 strips thick cut applewood smoked bacon
2 small shallots, coarsely chopped
½ teaspoon dried thyme or dried sage (one time I used thyme and the other sage...both sang in the dish)
1 teaspoon kosher salt, plus more to taste
Pepper, to taste
4 eggs
Heat an oven-proof cast-iron skillet over medium high heat. Add the bacon and cook until dark and crisp. Transfer the bacon to a paper towel-lined plate to drain.
Leaving the bacon grease in the pan, add the diced sweet potato and shallots to the skillet. Season with thyme (or sage), salt, and pepper, and stir to coat.
Cook for 5-7 minutes, stirring frequently with a wooden spoon. Partially cover the pan and cook for another 7-10 minutes until the potatoes are tender, stirring occasionally.
Preheat the broiler.
Crumble the crispy bacon over the top of the potatoes.
Crack 4 eggs on top, and sprinkle with salt and pepper, to taste.
Transfer the skillet to the oven for 5 minutes, until the egg whites are cooked, but the yolks runny.