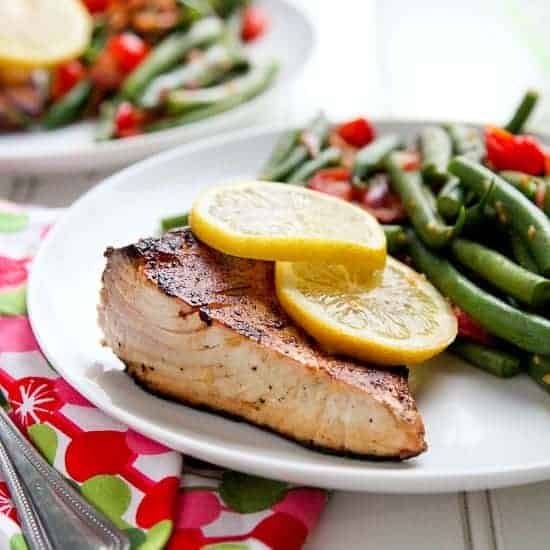 Guys, I know I've been a bit distant this month. Just know it's not you, it's me. August has been a big month, complete with the future in-laws coming for a visit, getting engaged, a bachelorette party, two weddings, and Lucas's marathon. And we're only about halfway through that list. We flew up to Seattle this weekend for our friends' charming backyard wedding just outside of the city (I made sure to take plenty of notes;). The slightly overcast sky kept the heat of the sun from melting everyone, while providing the prefect lighting to capture the lovely couple against the picturesque scenery on film. I'm still up here in The Emerald City enjoying the 75ºF "heat wave," spending one last day with my big brother and his puppy Dylan before they move back to California in a few weeks for a new job at Sierra Nevada Brewery (!!).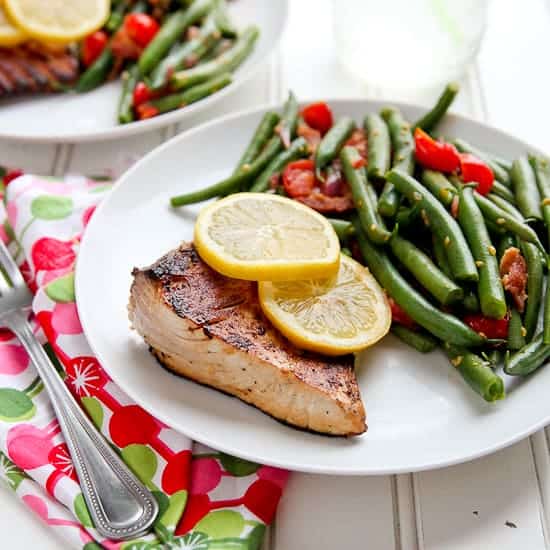 What better way to prepare for a trip to the Pacific Northwest than to enjoy a freshly caught piece of fish? As a pescatarian, Justin will surely miss the abundance of fresh local seafood available at his fingertips when he moves down to inland California. I picked up this beautiful slab of albacore from the fish market last week for a quick, but fancy summery meal. There's nothing better than a dish that tastes like a pricey $50 entrée, but takes less than 20 minutes to prepare. What's more? This fish is totally on the pre-wedding healthy-eating menu.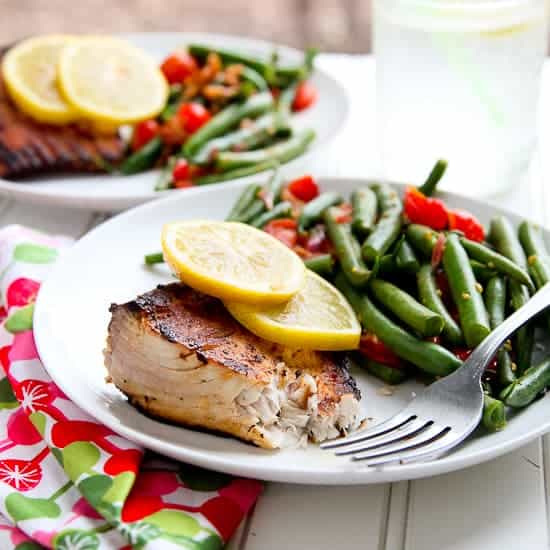 Normally I only sear tuna, but for some reason, I decided to go all the way with this slice of albacore. There's nothing too fishy, dry, or flavorless about this lime ginger tuna steak. The crispy ginger-y sear holds in the sweet and salty moisture from the marinade, leaving each bite juicy and refreshing. Unlike what usually winds up on my plate when dining out, I now know that cooked fish doesn't have to be dry. I'm no longer afraid to fry it all the way through. With getting in shape and eating well on my must-do wedding prep list, I'll definitely be whipping this zesty fish again.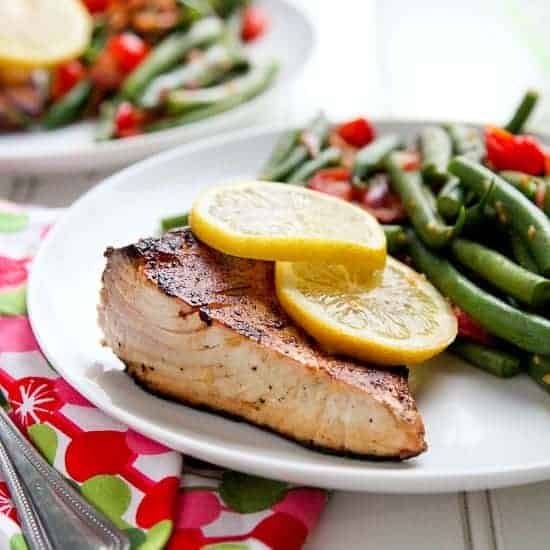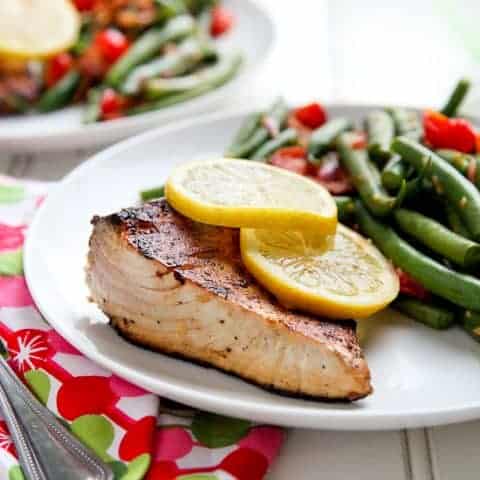 Lime ginger albacore
Ingredients
1lb fresh albacore, trimmed and cut into two steaks
Kosher salt and freshly ground pepper, to taste
Juice from 2 limes
4 tablespoons soy sauce or gluten-free tamari sauce
1 tablespoon fresh ginger root, finely grated
1 tablespoon olive oil
1 lemon, sliced
Instructions
Season the fish with salt and pepper.
Combine the lime juice, soy sauce, fresh ginger, and olive oil in a bowl.
Lay the fish steaks in a small casserole dish, and pour the lime ginger marinade over it.
Let it sit in the refrigerator for about 10 minutes.
Heat a medium cast-iron skillet over medium high heat.
Cook the fillets for about 5 minutes on each side, until cooked through.
Transfer to a plate and garnish with a couple of slices of lemon.