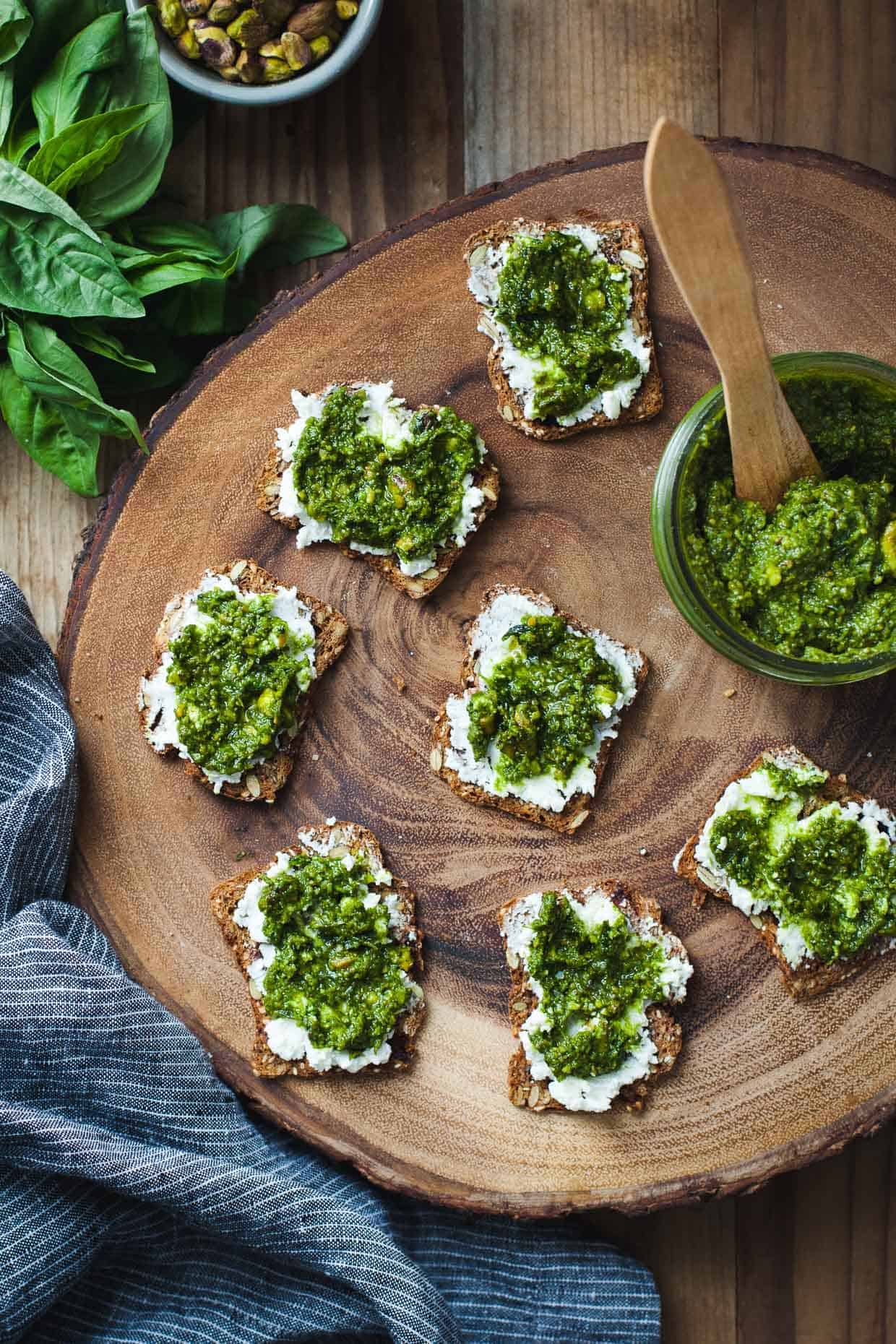 After frustratingly spending all day as a human pacifier, we started helping Zoella learn to put herself to sleep last night. She fended off fussies with her whole fist in her mouth. And though she can't sit up or crawl yet, she pivoted perpendicular to her crib. It took every ounce of restraint not to just shove my boob in her mouth and call it a night as I have for the past two weeks. Instead I ate this green goddess pesto straight from the jar (<---stress eater!).
BUT! She slept 11 hours last night (with me sneaking in twice to feed her while she slept) and put herself back to sleep when she briefly woke up at 2:30am. Once we cure the no nap situation, we're going to be a house that sleeps once again. Bribing her with cold hard cash so far shows no results.
Also, can someone come feed me while I sleep? That sounds awesome and like a total time-saver.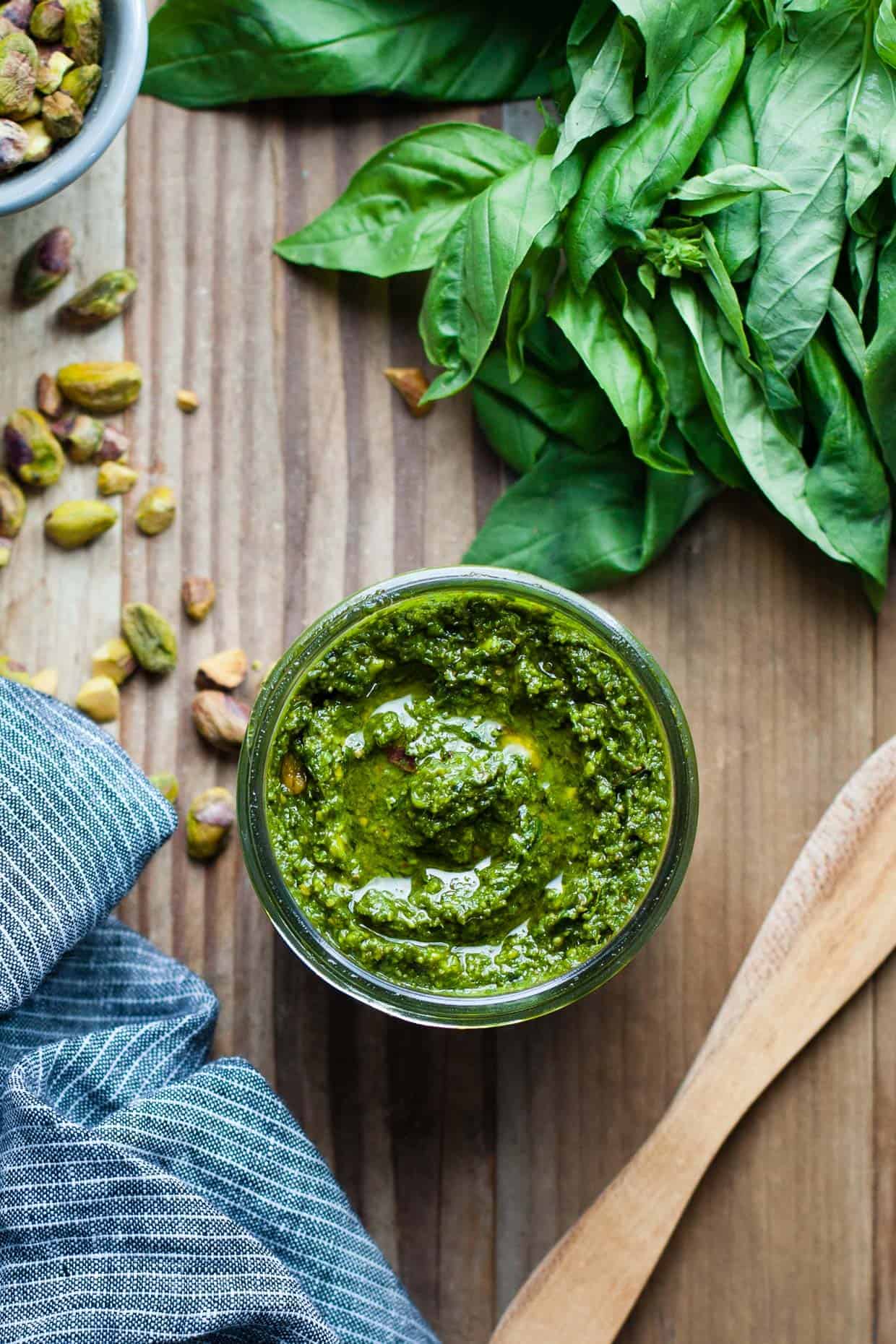 Meanwhile, the cat boy has decided he, too, needs a bit of extra attention, rushing outside every chance he gets. An indoor cat with an adventurous streak (or maybe he's had enough of the crybaby?). Attention-seeking first child syndrome.
I feel him laughing at us as we chase him into the backyard - "can't catch me, I'm the gingerbread cat!" This is especially fun while holding a baby. Or when he sneaks out after dark, races along the side of the house, and comes face to face with a SKUNK.
That lil' stinker.
Fortunately Lucas caught him before the skunk did. In Arti's defense we're also forcing him to master a new skill - let the baby pet you - and it's hard because there's grabbing and drool. He's purring and leaning in for pets though, so they'll be besties in no time.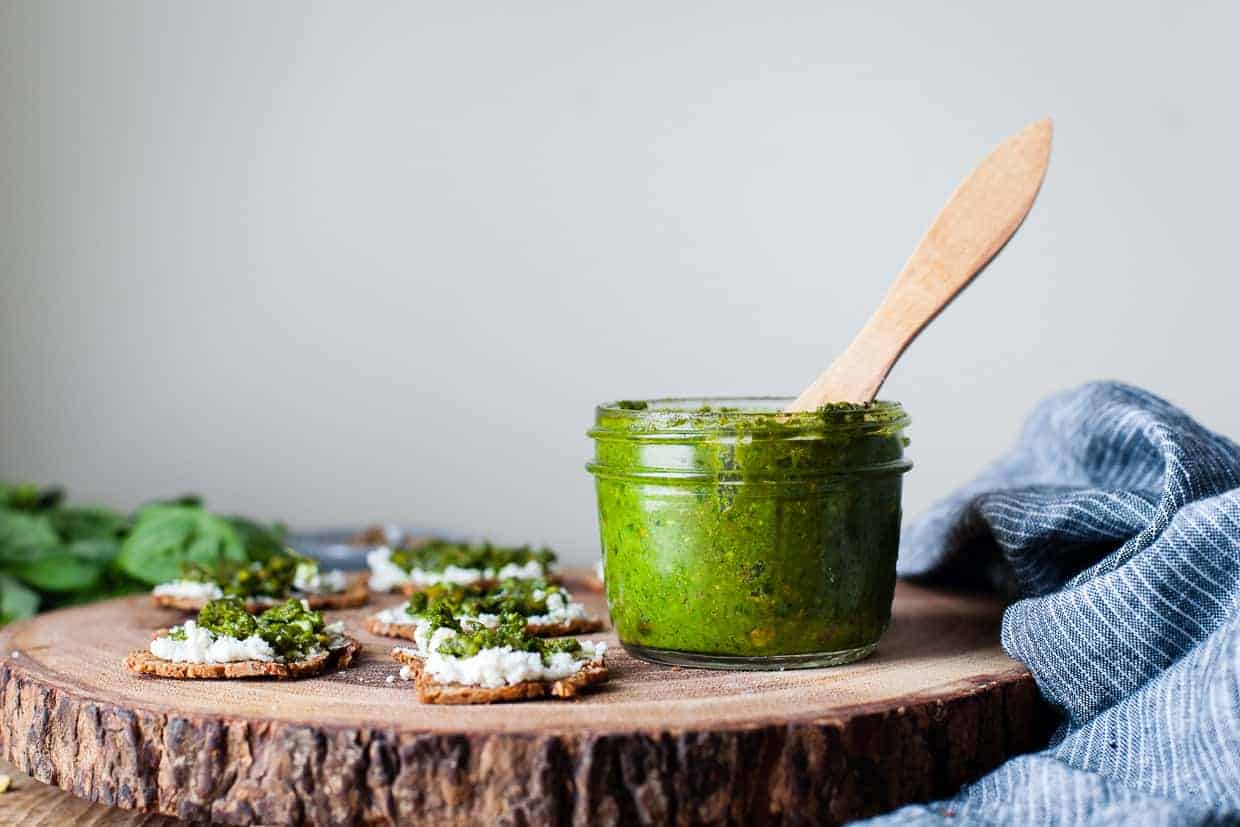 We're hopeful we'll have this sleep thing figured out soon, but for now there's always solace in shoveling spoonfuls of this green goddess pesto into our mouths. This pesto is everything - springs finest herbs blended up with olive oil and pistachios. If you're having company, you can be more civilized and spread it atop crackers with goat cheese for an appetizer to bust out at your next BBQ. (Father's Day?!). A bite inspired by my favorite spring salad, the herby tarragon, basil, and chive combo was meant for creamy goat cheese. Plus it's so ridiculously easy you can hardly even call it a recipe.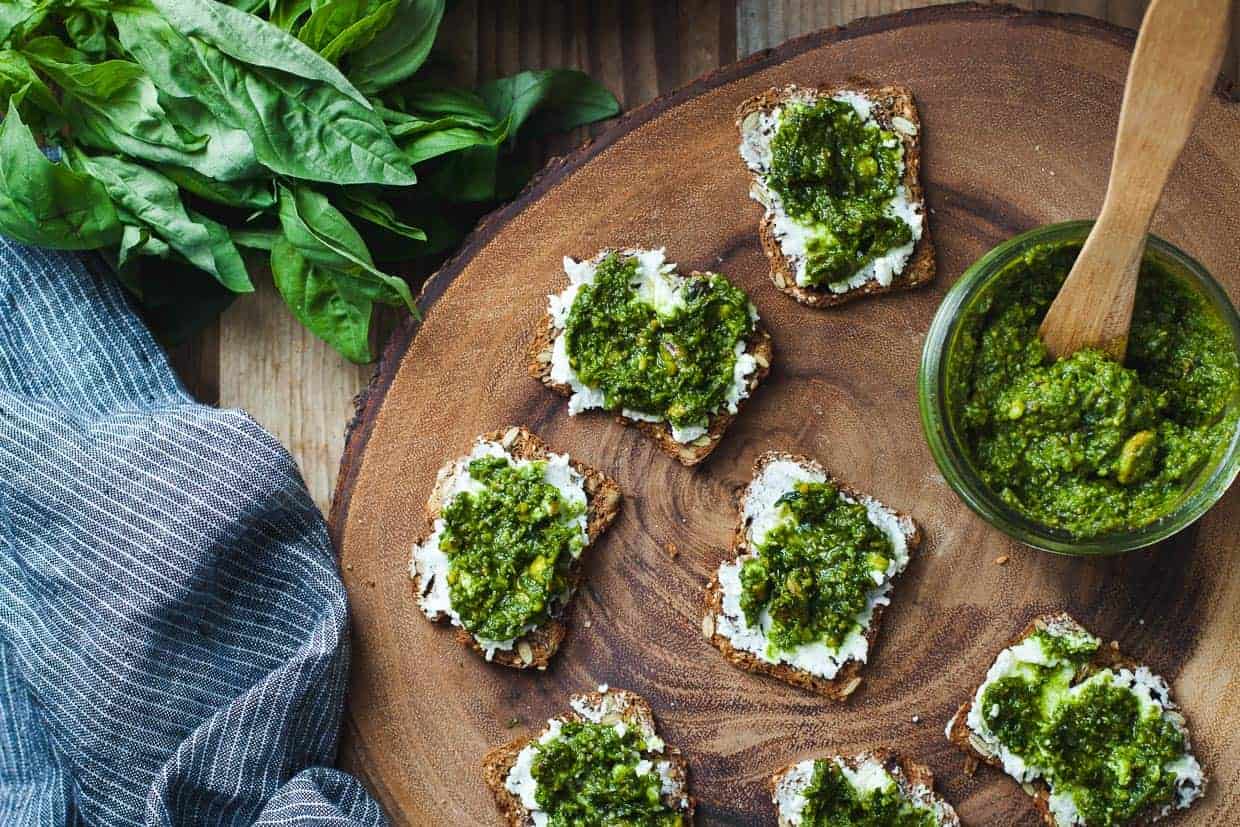 I first shared this green goddess pesto recipe on Blendtec's blog after I got my new blender last spring, but then things got crazy and I never told you about it! (Better late than never??) Head over to their blog to get my herby pesto recipe...with a much-delayed account of my graduation that spotlights just how much things have changed around here in a year!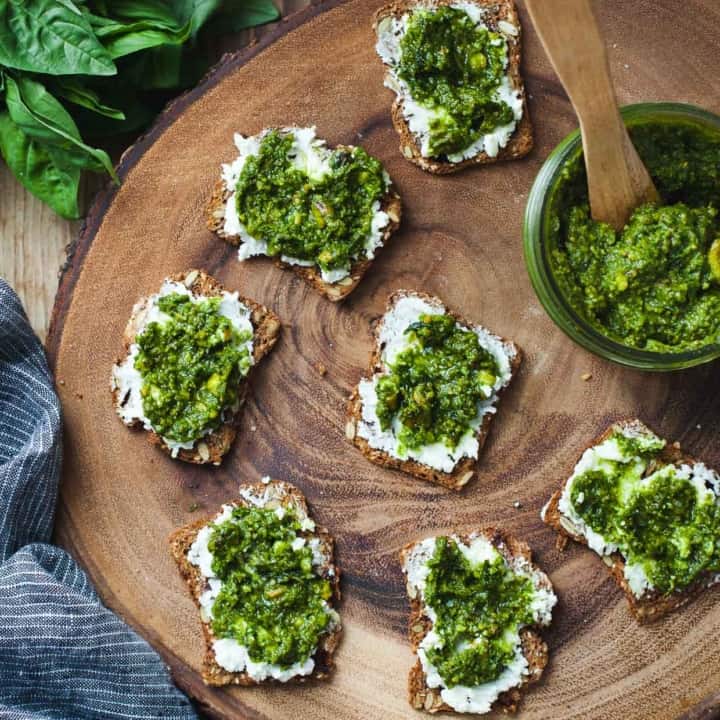 Green Goddess Pesto & Goat Cheese Bites
Ingredients
2-4 ounces spreadable goat cheese
¼ cup green goddess pesto (below)
Green Goddess Pesto
5 tablespoons extra virgin olive oil
2 medium garlic cloves, peeled
½ cup fresh basil leaves, packed
½ cup freshly chopped chives
⅓ cup fresh tarragon leaves, packed
¼ cup freshly grated Parmesan cheese
¼ cup pistachios, toasted
¼ teaspoon kosher salt
¼ teaspoon pepper
Instructions
Prepare the pesto in your blender. In order, layer olive oil, garlic, basil, chives, tarragon, and Parmesan cheese in your Blendtec. Pulse on medium-high speed until smooth, about 15 seconds
Add pistachios, salt, and pepper, and pulse until desired consistency. (I prefer mine to have a few pieces of nuts throughout.
Spread a teaspoon of goat cheese on each cracker
Spread ½ teaspoon of green goddess pesto on top of goat cheese. Serve!