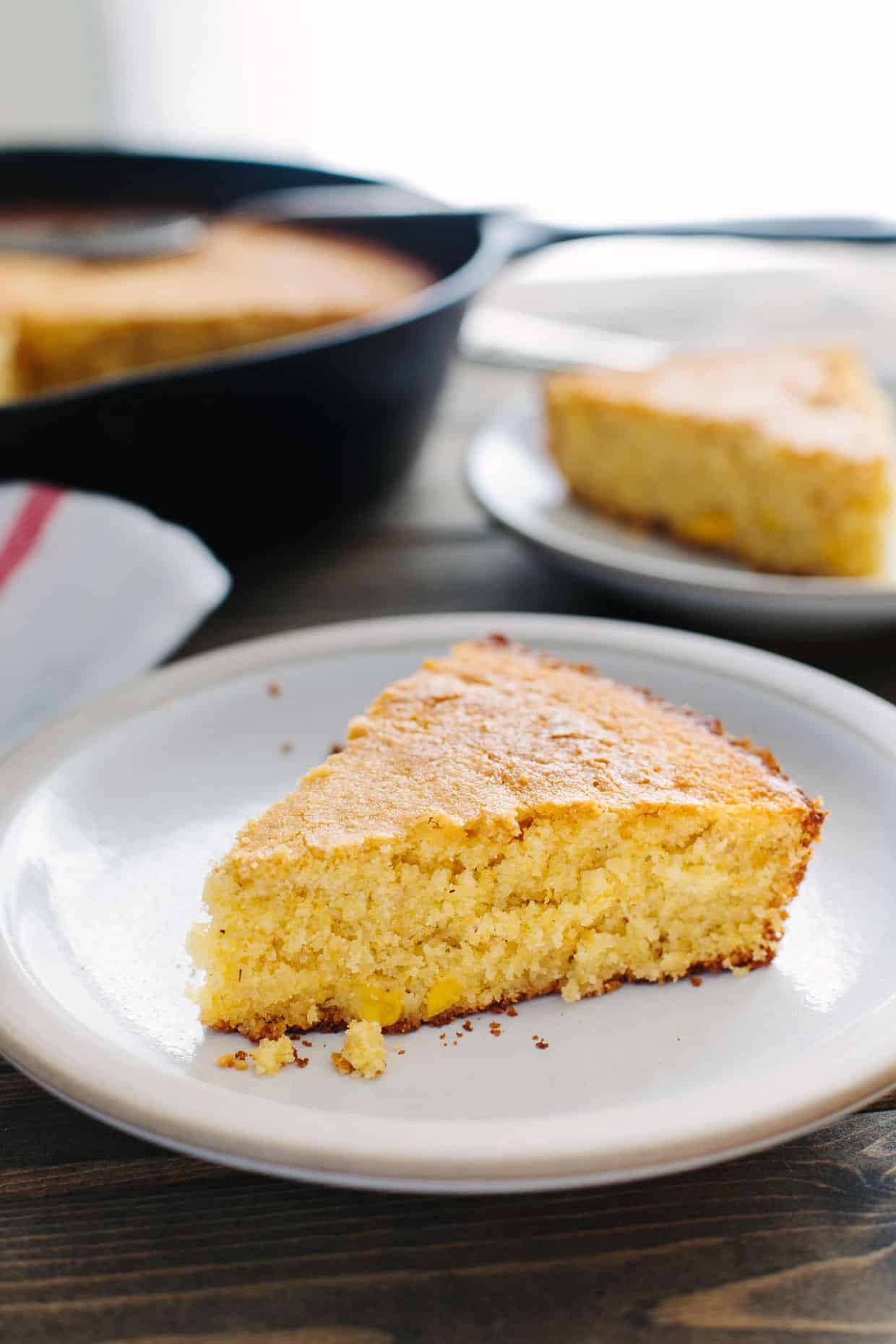 A couple of weeks ago, I invited my friend Dane over for chili and cornbread, but instead made him cook the whole meal himself. I'm an excellent host.
Let's back up. You see, that night, Angi and I let her boyfriend Dane crash our weekly dinner date while Lucas was in China. Nine times out of ten, I have no plans for what to cook and I'm not even wearing real pants when Angi shows up for dinner. (You know it's become a thing when Angi says "you're wearing pants!" when she sees you wearing jeans.) Anyway, this was one of those days, and when Angi got here, Dane and I were already 15-minutes deep in a youtube marathon...not planning dinner.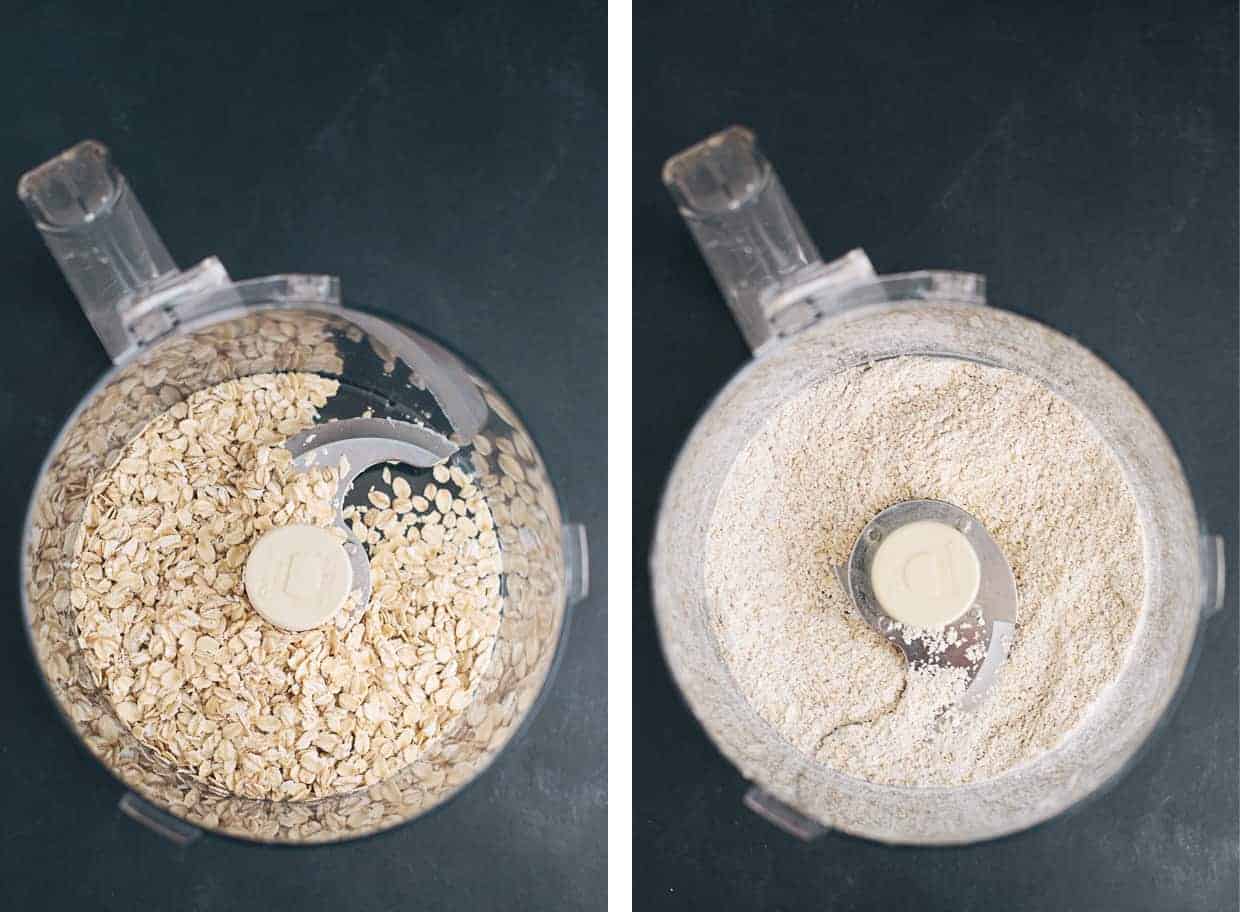 This particular night, I had to work picking up our friend's dog, going on a quick walk, and delivering him to his weekend dogsitter into the night's activities. Angi, an avid dog-lover and SPCA volunteer, had no choice but to come meet Lucky with me. So we made a plan for chili and cornbread. A quick trip to the market for supplies and we'd get the chili stewing on the stove and pop cornbread in the oven just in time to head out to pick up the pup.
Then, of course, we dawdled at the grocery store (i.e. I decided to fill up my cart with all the pantry staples I'd let run dry while Lucas was gone). And when the time came for us to pick up the pooch, the onions were the only thing sweating in the pot.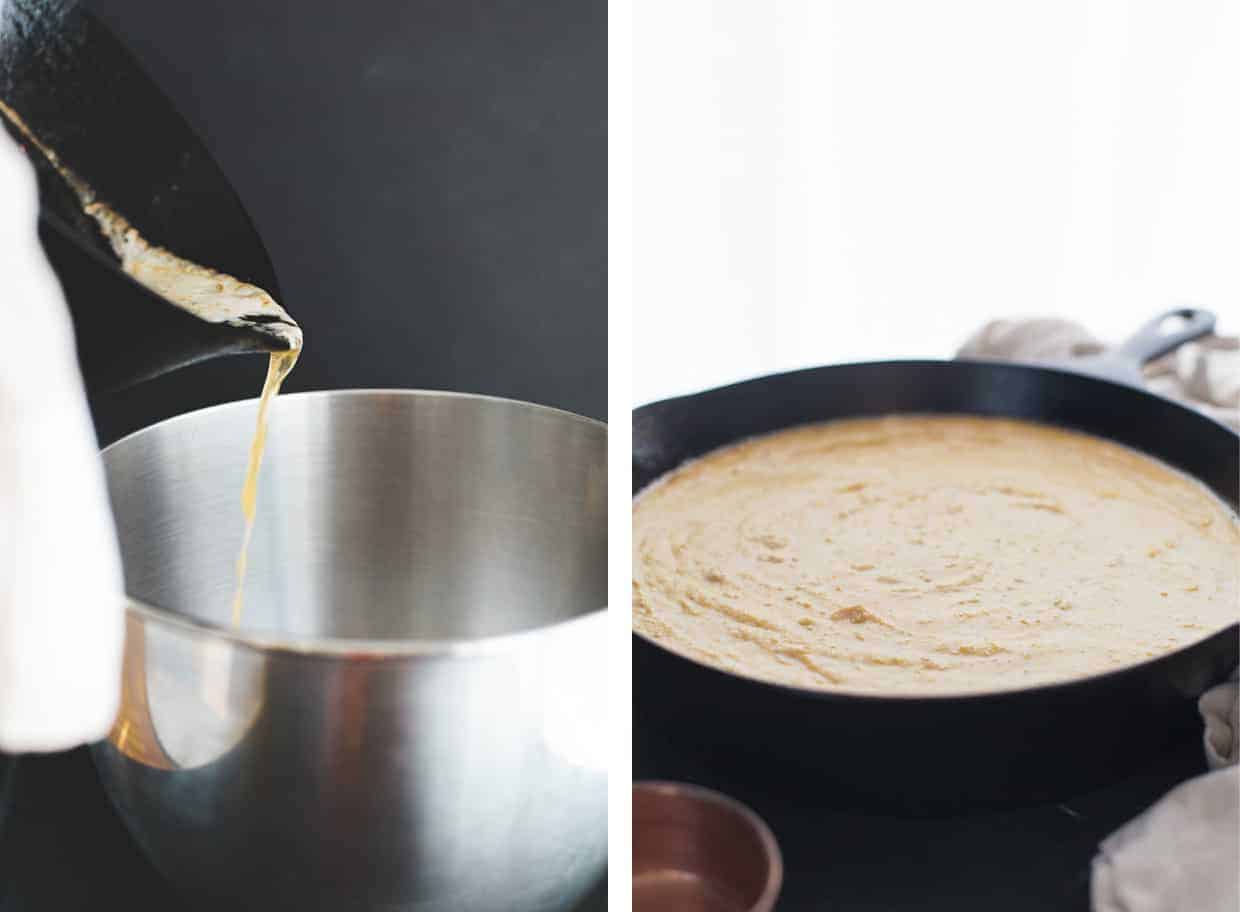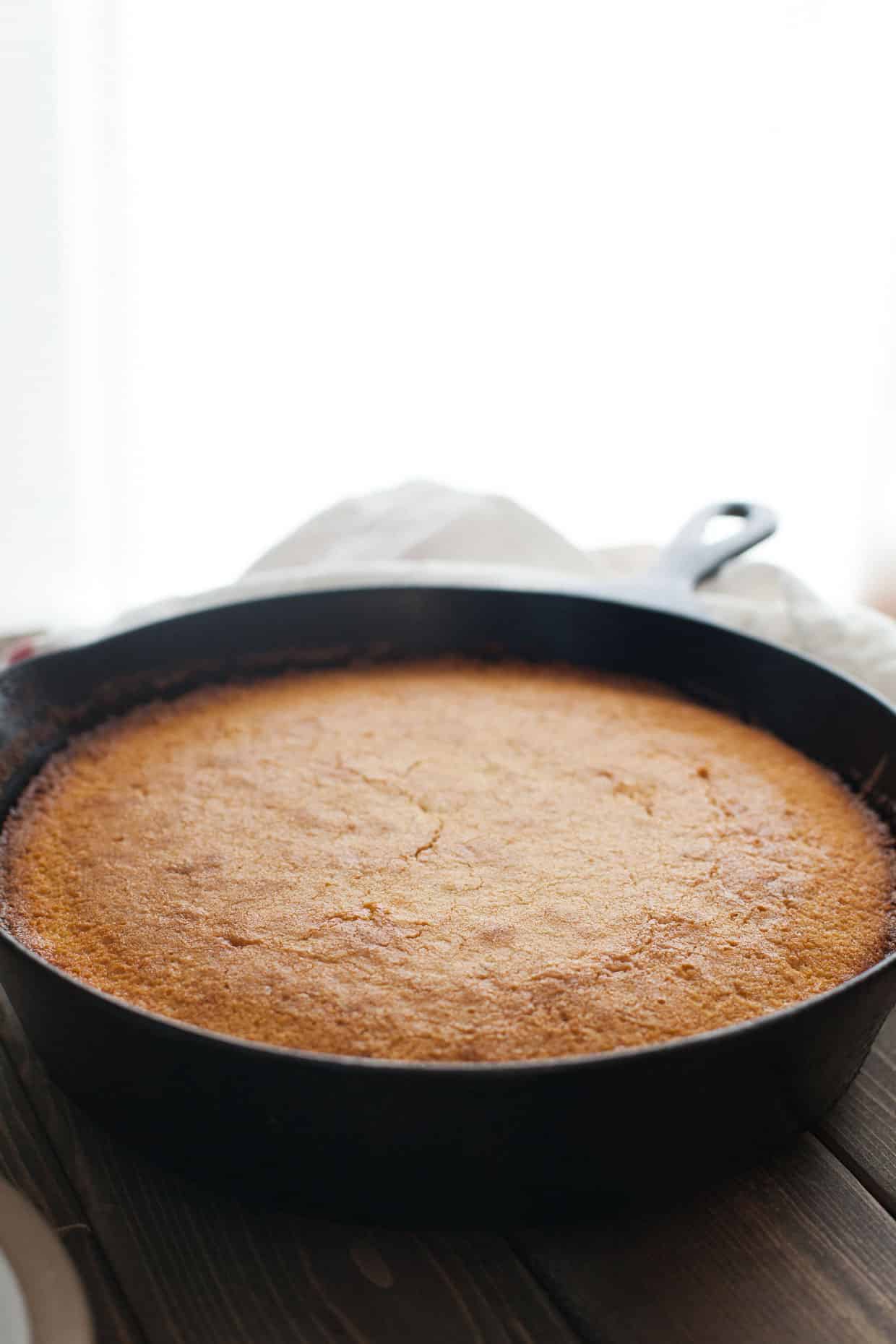 Let the record show, I was in charge of cornbread and it was already well on its way in the oven. Dane was in charge of chopping, but I'm pretty sure he still hasn't taken the knife skills class Angi gave him for Christmas last year. For reference, I once asked Dane to chop the vegetables for a salad and put them in a bowl, and while I cooked the entire meal, he'd spent the same amount of time cutting all the vegetables into exactly the same size pieces and arranging them by color in the bowl. He's nothing if not precise and detail-oriented.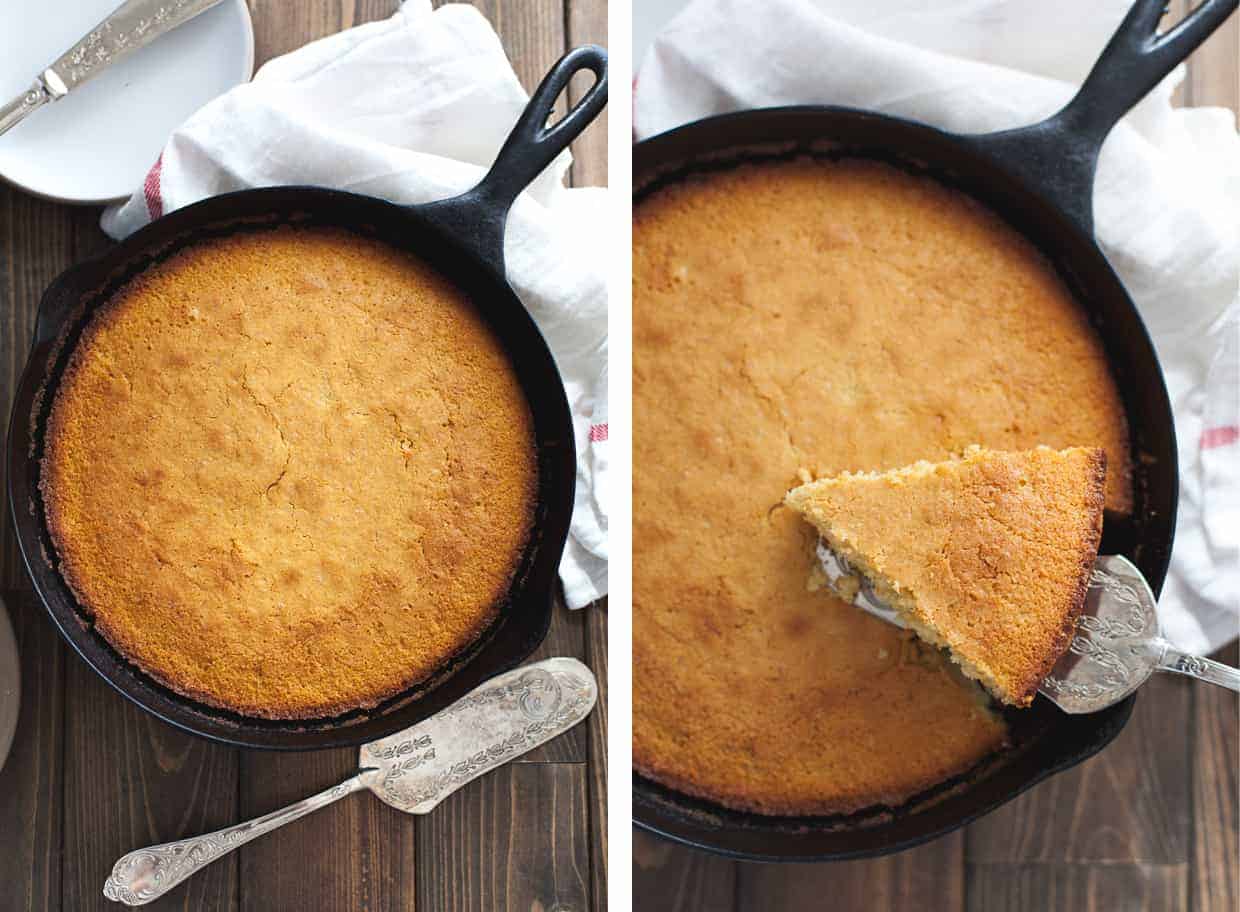 With only the onions in the pot, someone had to stay behind. And it couldn't be me. Or Angi. So we pulled out all the spices he'd need and left him with a measuring spoon, a can opener, and my chili recipe pulled up on the computer.
And when we got home? The chili was nearly done simmering, the cornbread had just emerged from the oven, and ALL OF MY DISHES WERE DONE. 
Not only had Dane finished dinner, but he cleaned up the entire kitchen, leaving no trace of cooking behind. He's welcome for dinner any time he wants.
With Lucas gone, I ate the leftover chili and cornbread two meals a day for the rest of the week, and I swear it tasted so much better than if I'd made it myself.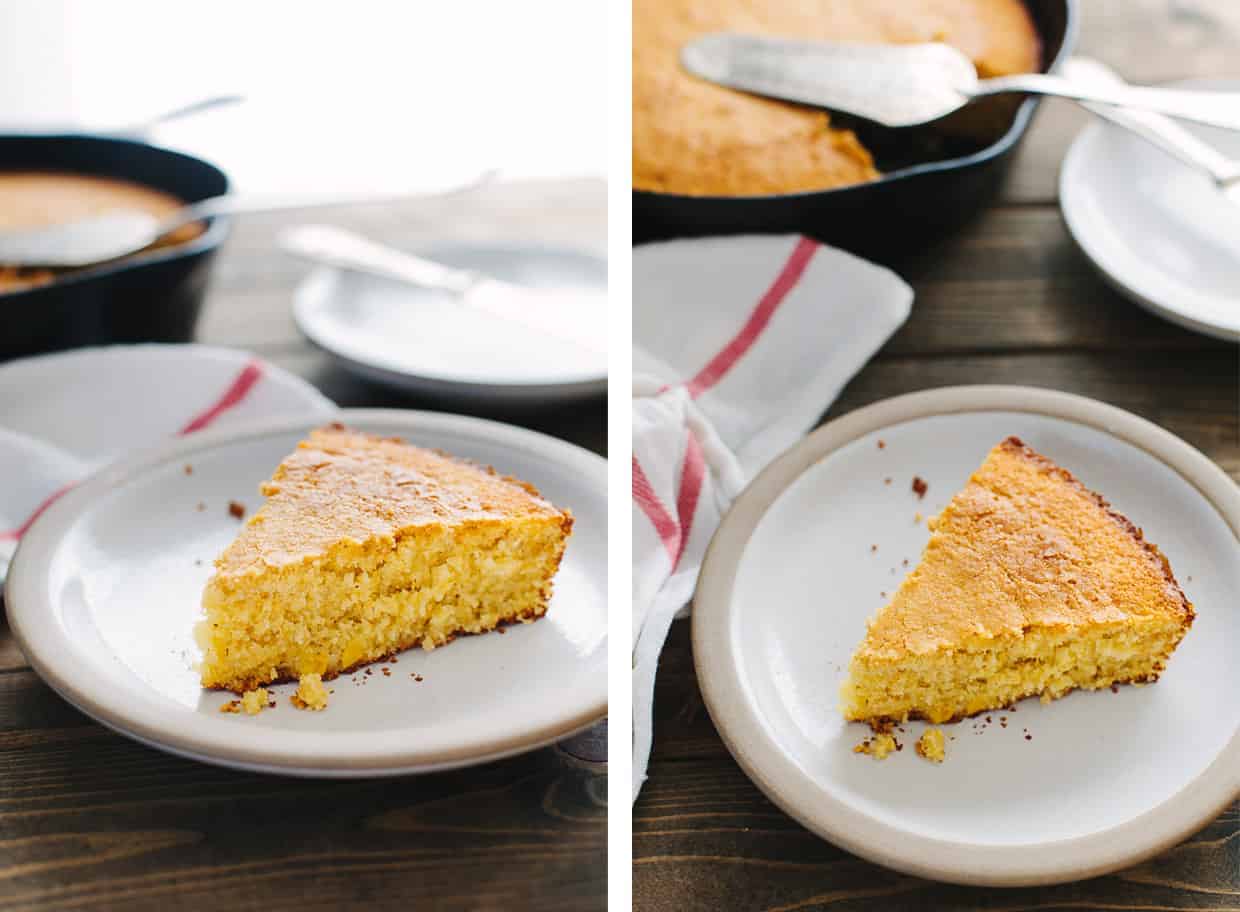 This is the gluten-free upgrade of the buttermilk skillet cornbread I alluded to when I shared my Healthy Turkey & Veggie Chili and promised a forthcoming cornbread recipe over two years ago. Oops.
This version is even better than the original, replacing the all-purpose flour with a combination of sweet rice flour and oat flour for a more moist cake that's nearly impossible to over cook. Even without any starch, the cake is lightly dense and holds together well, with a slightly chewy crumble bursting with the aroma of sweet corn. Make no mistakes, this is a sweet corn cornbread that's got more sugar than many other recipes; I find the sweetness bounces off the savory in my chili and stuffing and it's what I prefer.
This batch is fated for my annual Sausage Apple Cornbread Stuffing coming up next on the blog just in time for Thanksgiving.
Thanks for reading Snixy Kitchen! To stay up on what's coming out of my kitchen,  follow me on Facebook, Instagram, Twitter, Bloglovin', or Pinterest, or subscribe via e-mail to get new recipes right to your inbox.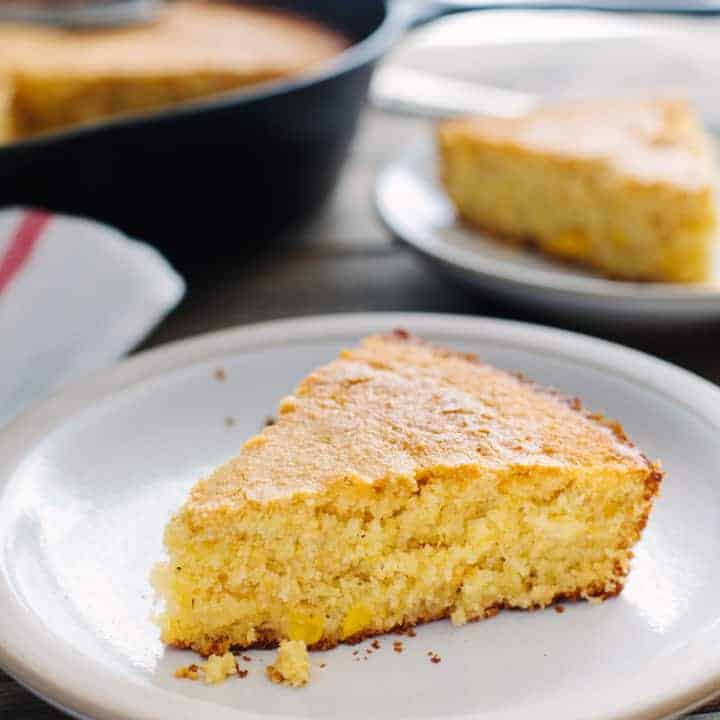 Gluten-Free Buttermilk Skillet Cornbread
Yield:
1 10-inch skillet, 8-10 servings
Ingredients
1 cup yellow cornmeal
½ cup sweet rice flour (also called mochiko - different from "white rice flour" or "brown rice flour")
½ cup gluten-free oat flour (I make my own by grinding gluten-free rolled oats in a food processor or blender until fine)
½ teaspoon salt
¼ cup unsalted butter
3 tablespoons vegetable oil
⅔ cup sugar
2 eggs
1 cup buttermilk*
½ teaspoon baking soda
¾ cup frozen corn
Instructions
Preheat oven to 375ºF.
In a medium mixing bowl, mix together cornmeal, sweet rice flour, oat flour, and salt. Set aside.
Melt the butter in a medium skillet.
Combine the melted butter, sugar, and vegetable oil in the bowl of an electric mixer on low speed.
Add eggs and beat on medium-low until combined.
Combine buttermilk and baking soda in a cup and pour the mixture into the bowl, mixing on medium-low speed until combined.
Add the dry ingredients to the wet ingredients and mix on medium speed until just combined.
Add the corn and stir until scattered throughout.
Pour batter into the same skillet you used to melt the butter.
Bake for about 30-35 minutes, or until a toothpick inserted in the center comes out clean, or with just a few crumbs and the top is lightly browned.
Notes
If you don't have buttermilk - which happens often in my house - you can substitute with scant 1 cup milk mixed with 1 tablespoon white vinegar. The cornbread will still turn out just as flavorful!