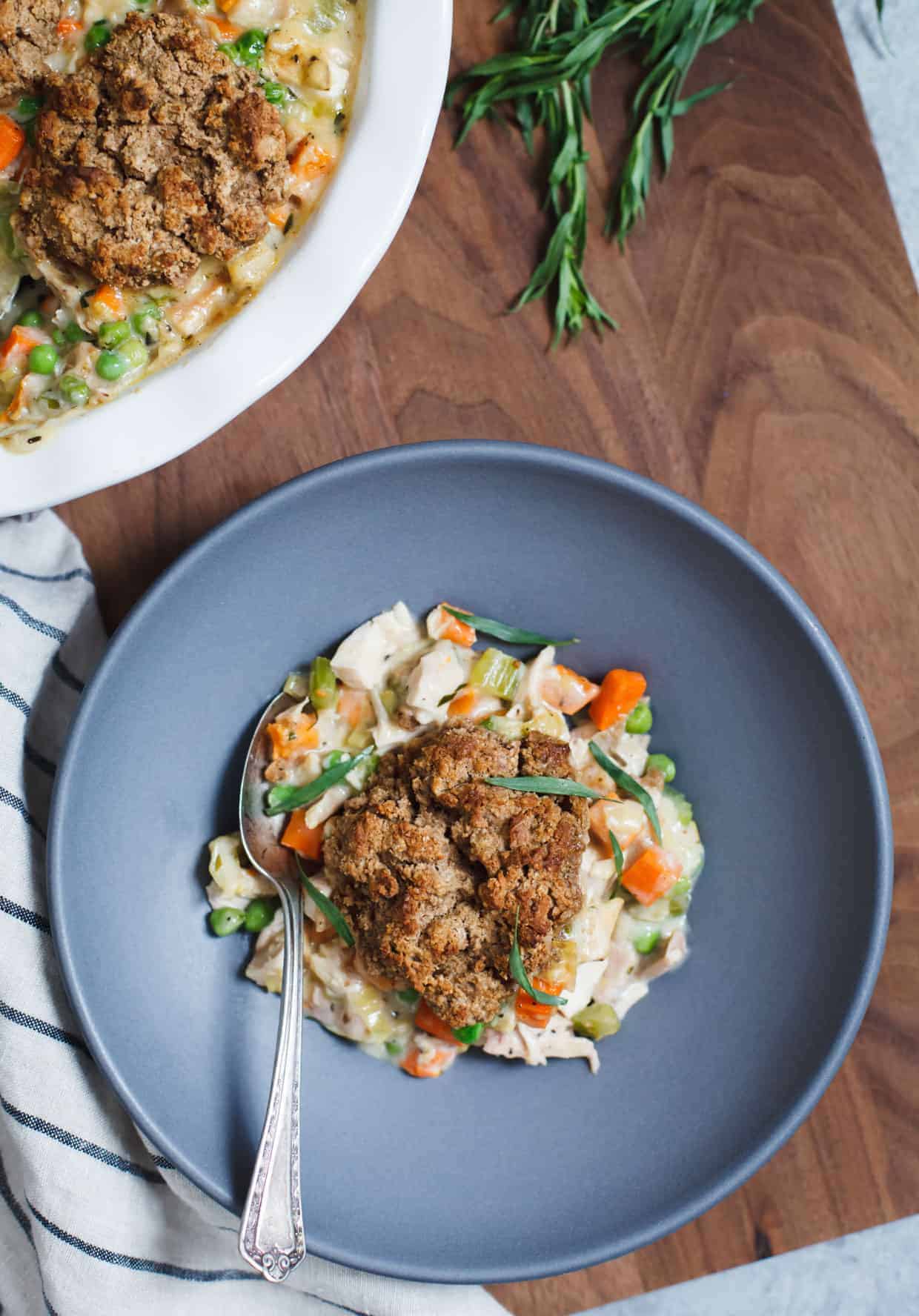 This warm and roasty chicken pot pie topped with chestnut biscuits is a tribute to the cutest new baby bowl to join Two Red Bowls. Today was officially Cynthia's due date, but baby bowl just couldn't wait to eat his mama's cooking and came a little early! Welcome to this big strange world, baby bowl, you are going to be one well-fed little babe.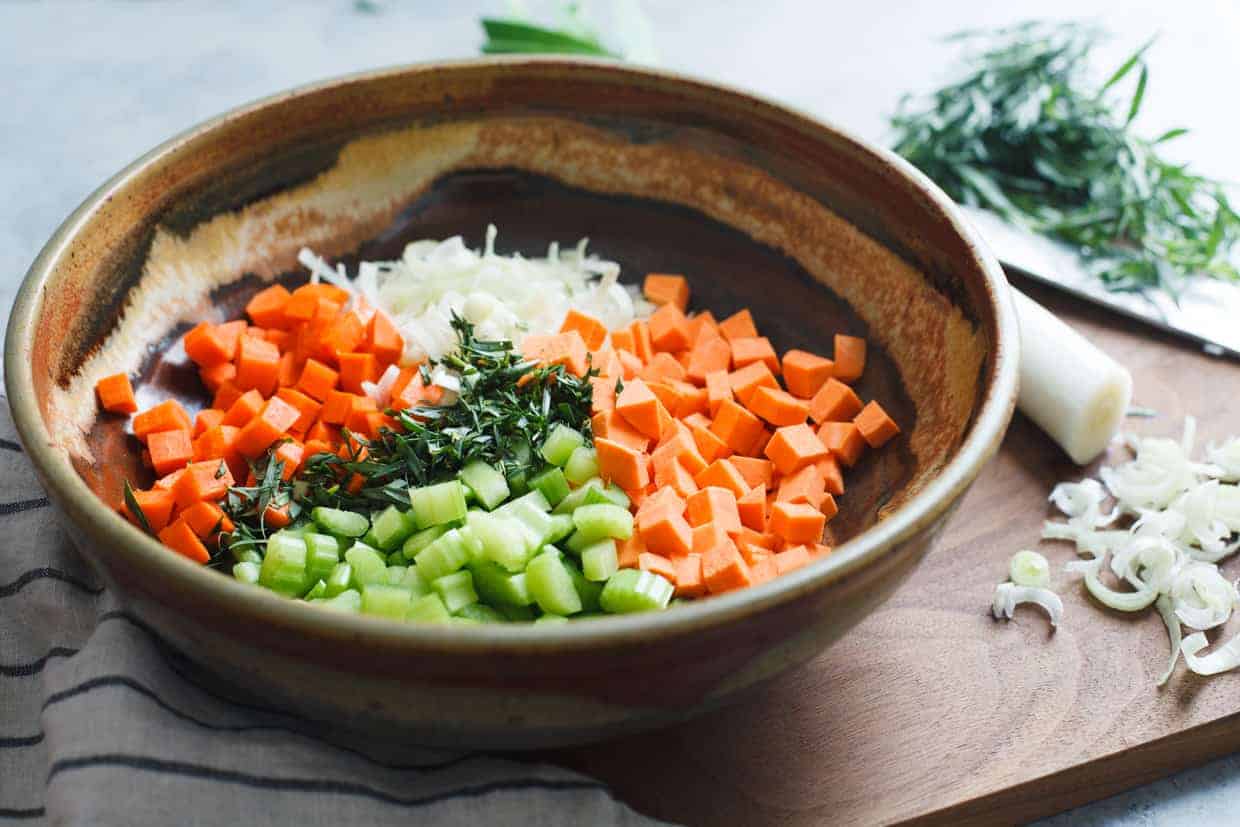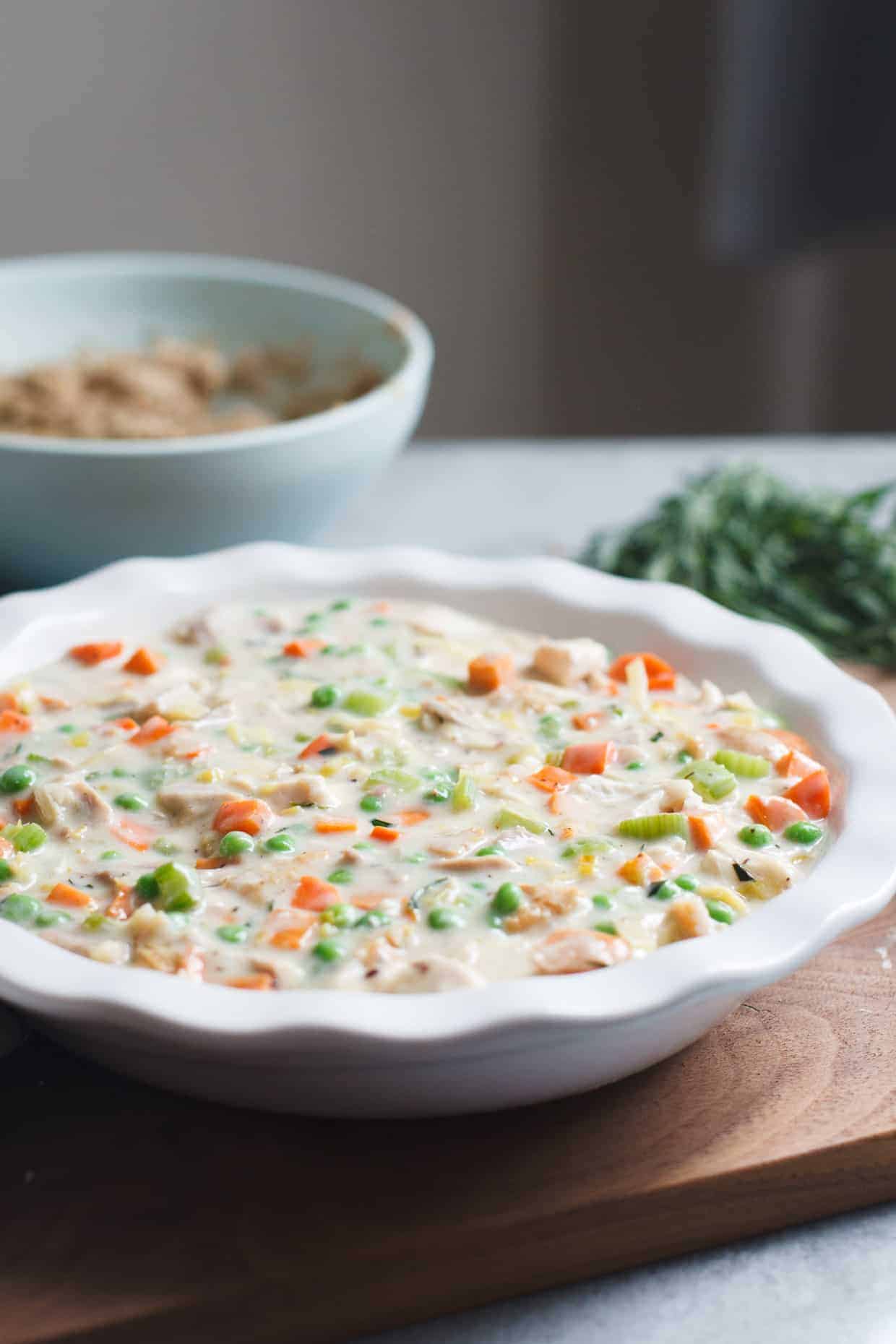 I can't even tell you how excited I am to help shower Cynthia with all kinds of new mama love today! Not only is she one of the most creative cooks out there - like I'm talking sweet potato casserole with THYME marshmallows, you guys - but she's also one of the kindest friends I've met on the internet. Just a week before Zoella was born, she sent me the sweetest smooth delivery well wishes that came at just the precise moment when I was DONE being pregnant and needed some cheering on (how did she know??).
Now that you're starting your own new mama adventure that's surely coming with oh-so-many new emotions (both good and...bad? confusing?), Cynthia, I want to wish you the smoothest transition into motherhood. I hope you soak in every breath of vanilla-scented baby snuggles and when baby bowl challenges you, just remember that when that current phase of fussies passes, he'll reveal even more of his personality! You know those time-lapse videos where you can see a caterpillar turn into a butterfly just before your eyes? Well babies actually do change so quickly that you can see the metamorphosis in real time. It's pretty much the coolest.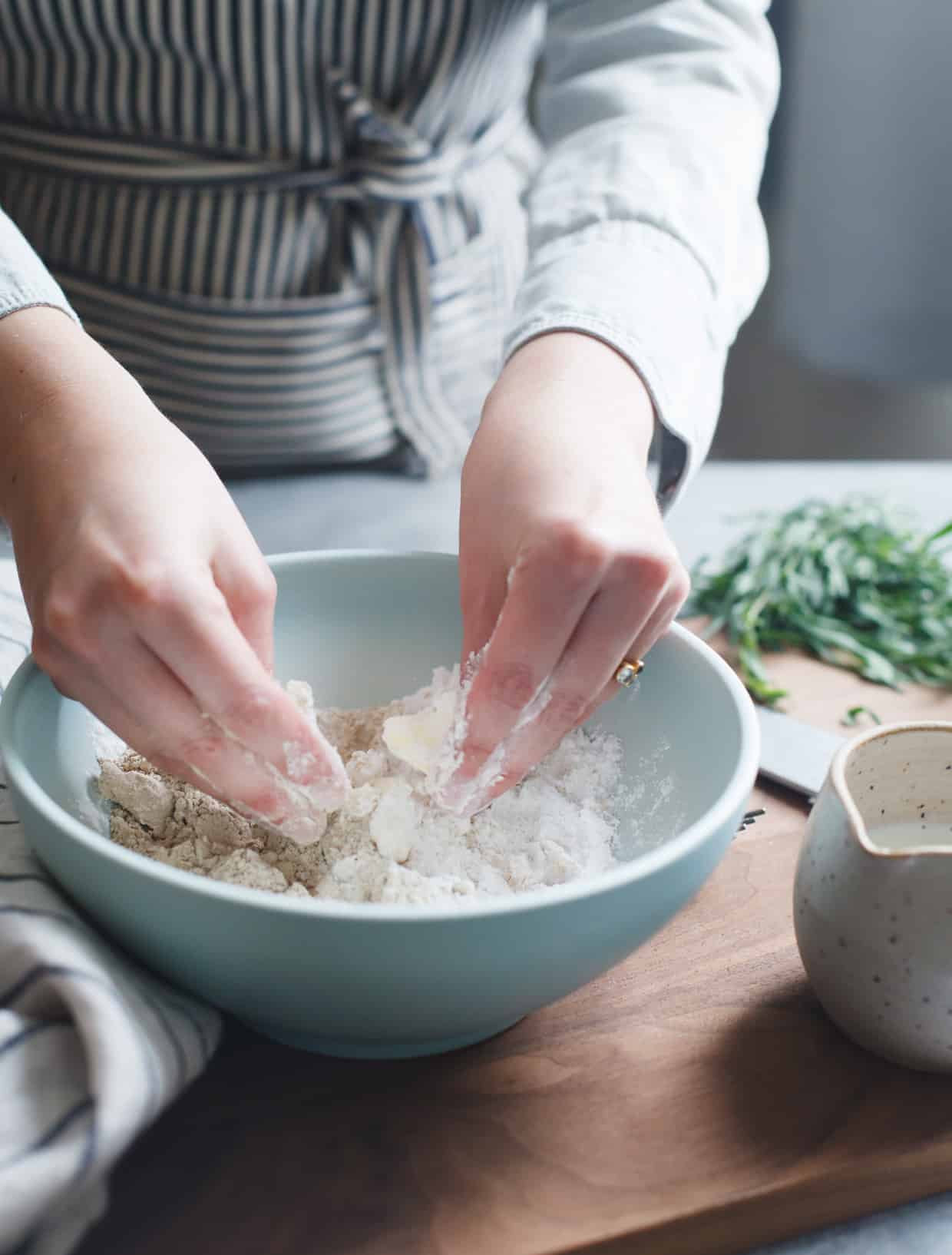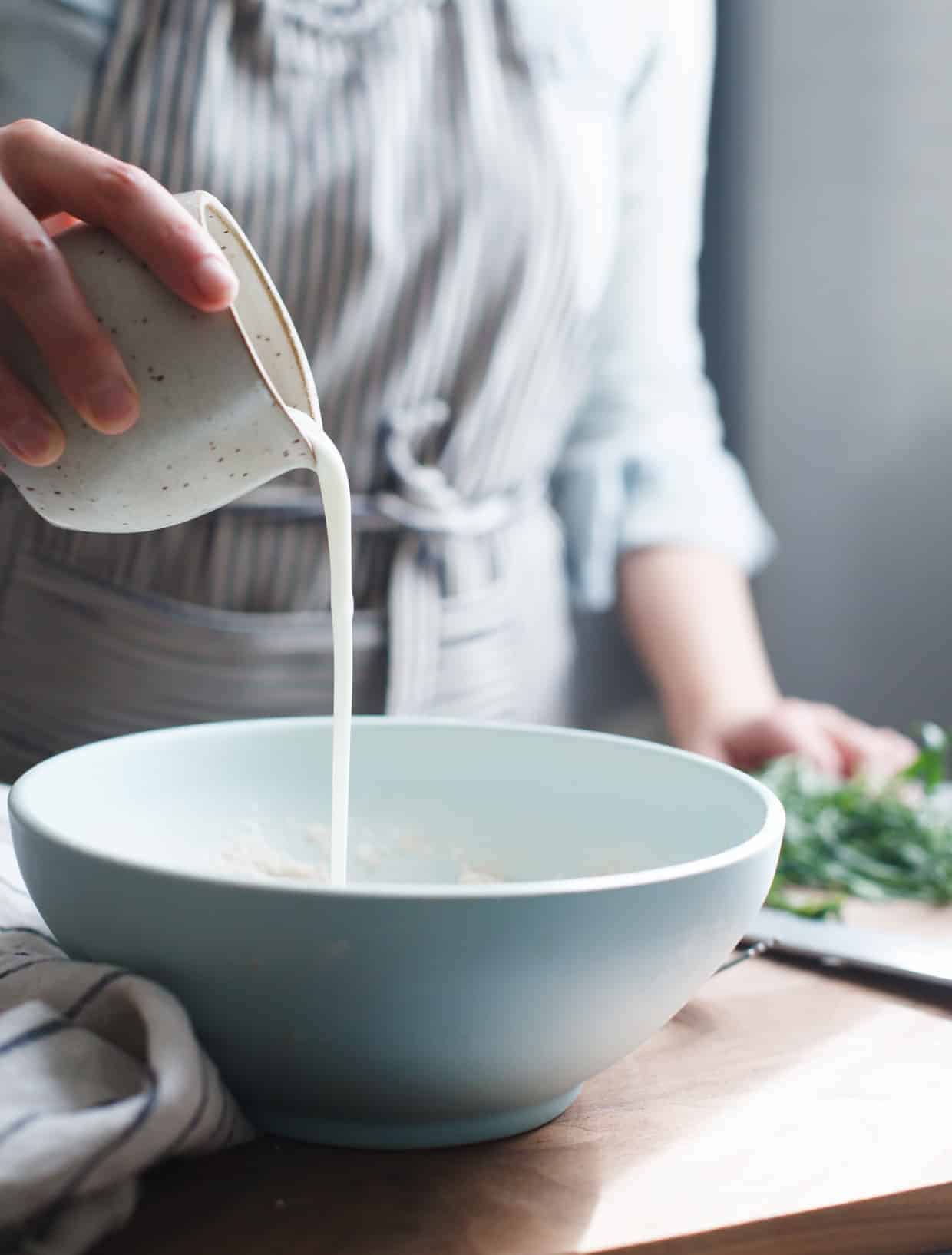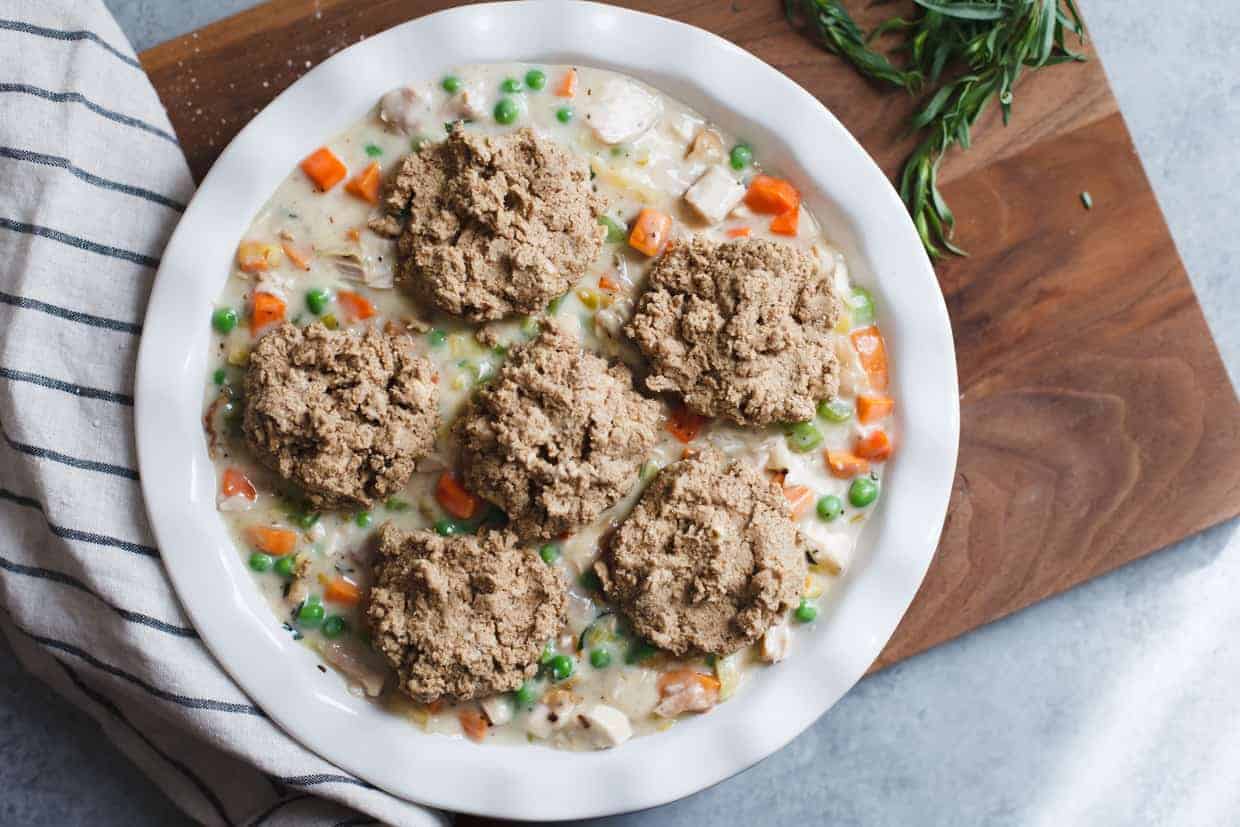 Also just when you think you've got this parenting thing all figured out, you'll realize you're not even close.
Take this weekend, for example. Lucas and I were ready. We kept Zoella up an hour past her bedtime on Saturday night to prep for daylight savings. We'd just shift her schedule, we thought, and she'd wake up in her normal 8:00am to 8:30am range, not realizing she'd actually slept until what used to be 9:30am. Genius, right? It kind of worked. She woke up at 7:45am - close enough! I pulled her into bed to nurse her, hoping she'd sleep just a little longer.
And she slept until 9am (what was formerly 10am)!! We were so proud! We went around all day bragging to each other "daylight savings ain't got nothing on us! We win at parenting! Our baby is the best at sleep!"
It wasn't until Monday afternoon when I glanced up at the clock on the wall that still matched my computer's time that I realized that it wasn't daylight savings last weekend. Parenting fail. I guess we'll try again this weekend...we're ready.
May your adventures in parenting be riddled with just as many ridiculous episodes, Cynthia.
Scroll below for the full list of delicious bowl recipes Cynthia's friends made for her #threeredbowls baby shower.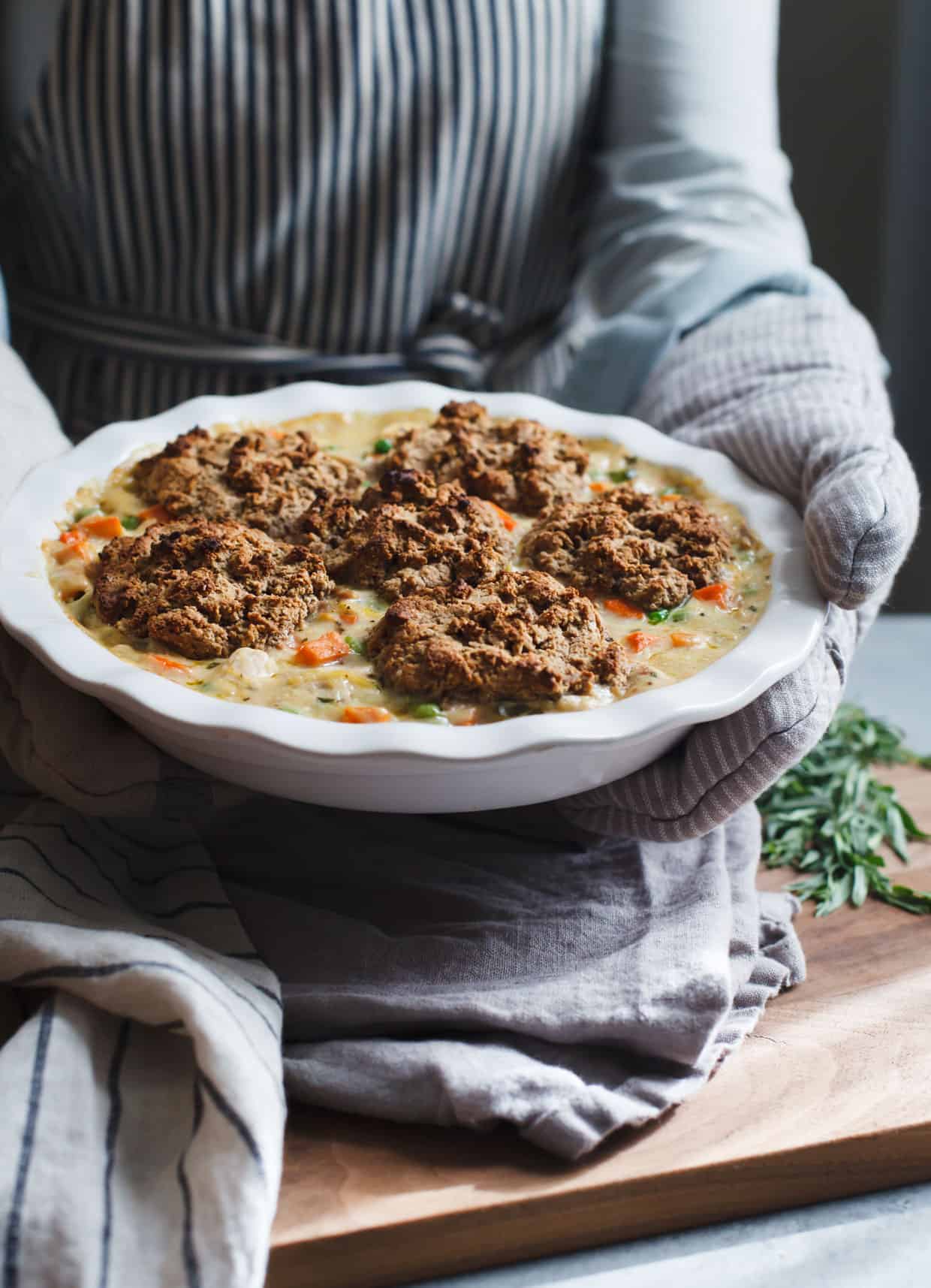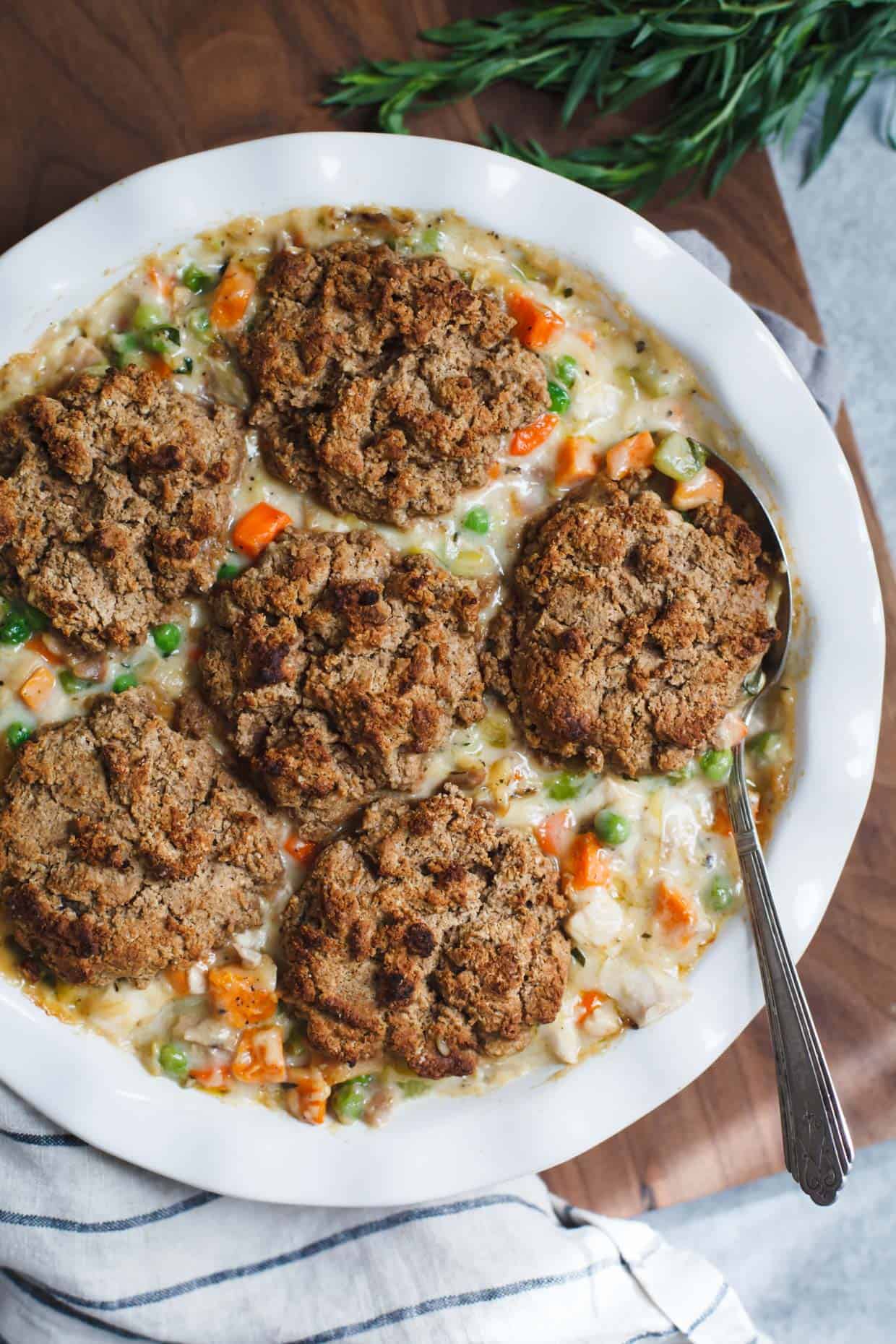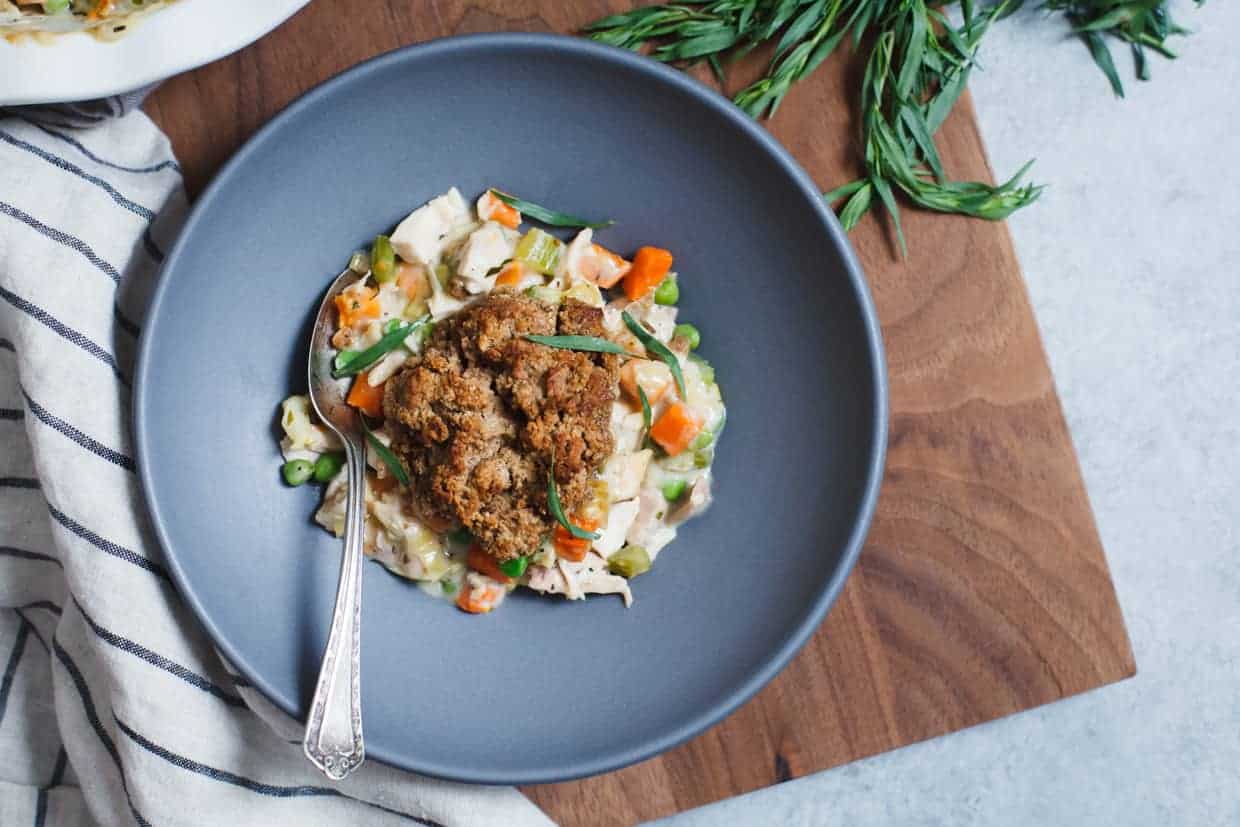 As the fall chill finally starts to roll in around here, I'm wanting nothing but warm comfort food. This chicken pot pie topped with aromatic chestnut biscuits fits the bill. The filling is a riff on the version Alanna and I styled for the New York Times. The sauce is lightened up with milk in place of cream and less butter, and sweet rice flour subs in to make it gluten-free. I gave traditional pot pie a fall twist with sweet potatoes in the pie and chestnut flour buttermilk biscuits on top. The nutty melt-in-your-mouth chestnut biscuits hug the creamy tarragon vegetable filling in a magically comforting bowl that's both savory and slightly sweet.
Keep this recipe tucked away for all that leftover turkey after the holidays and swap it in for the chicken!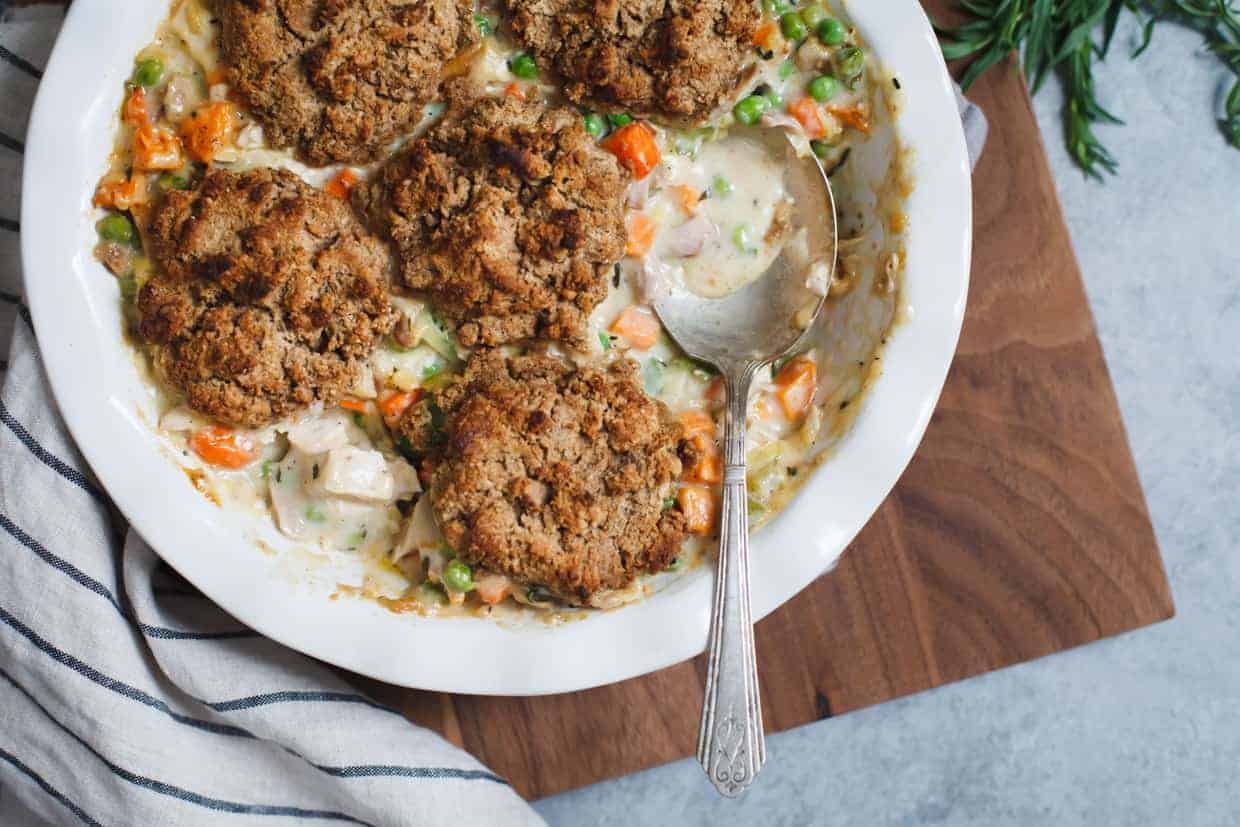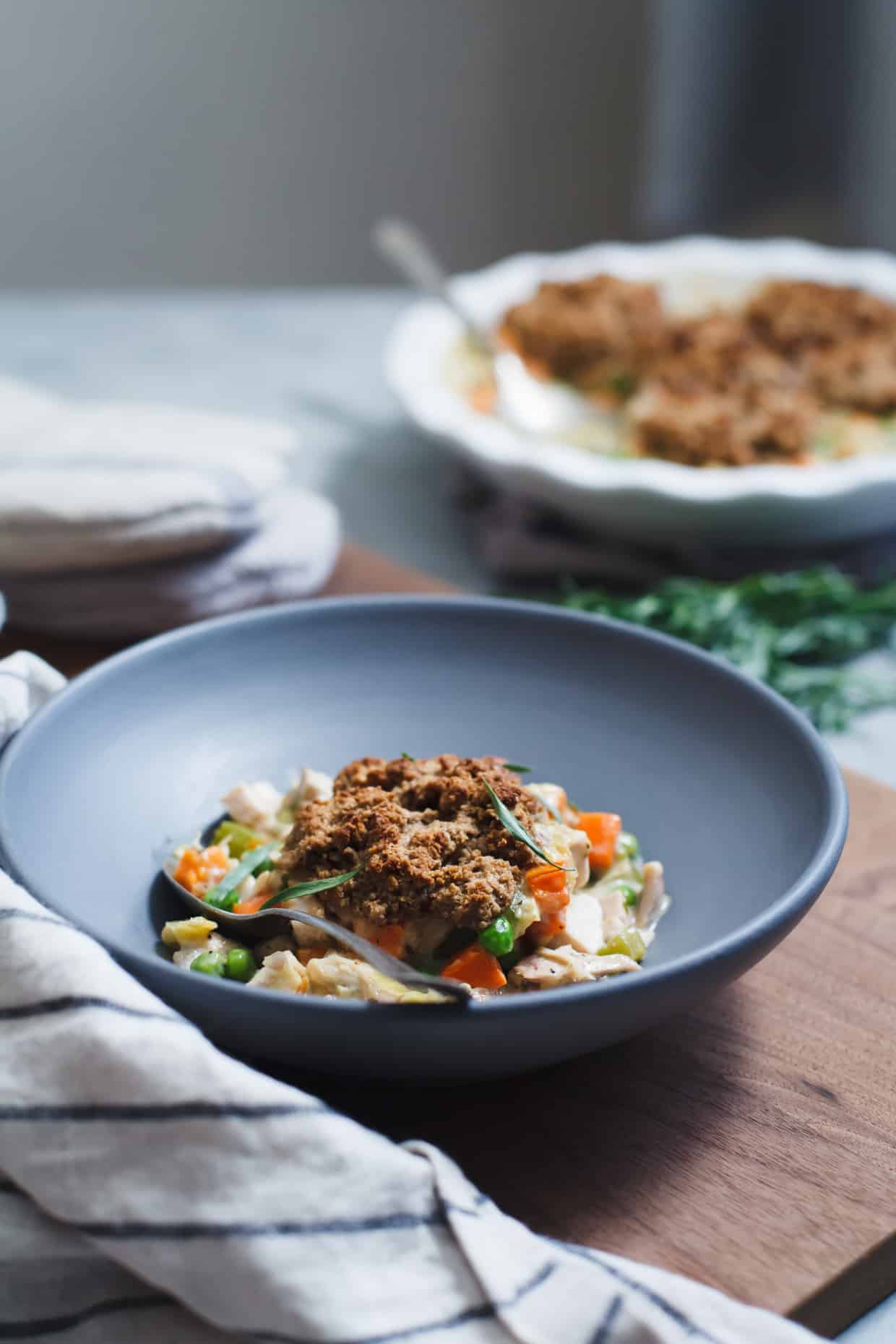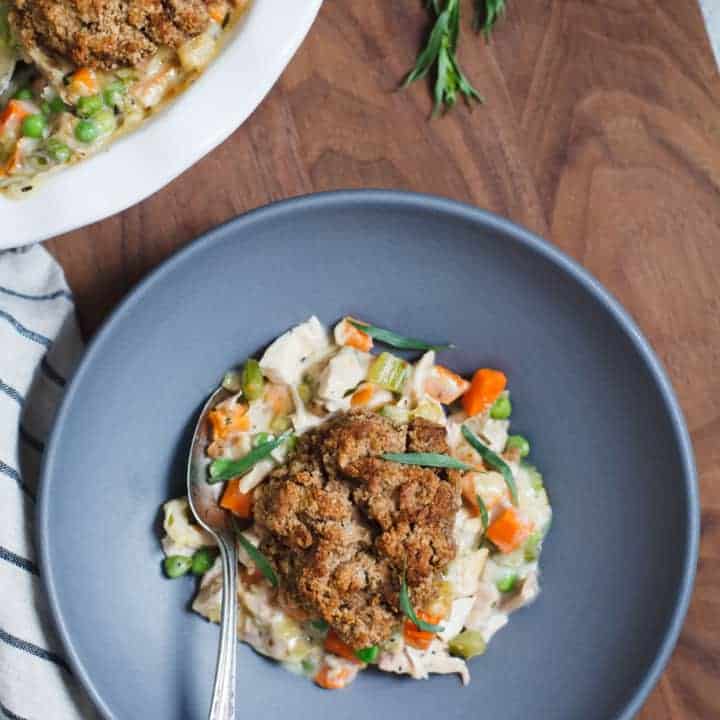 Chicken Pot Pie with Chestnut Biscuits
Ingredients
Chicken Pot Pie Filling
3 tablespoons unsalted butter, divided
⅔ cup chopped sweet potato, cut into ¼-inch cubes
⅔ cup chopped celery
⅔ cup ⅛-inch sliced leeks (white parts only)
⅓ cup chopped carrot (1 small carrot cut into ¼-inch cubes)
2 teaspoons chopped fresh tarragon
2 tablespoons + 2 teaspoons sweet rice flour
1-⅓ cups chicken broth
⅔ cup whole milk
¼ teaspoon salt
¼ teaspoon freshly ground pepper
1¾ cups leftover roasted chicken or turkey, cut into ½-inch chunks
⅔ cup frozen baby green peas
Gluten-Free Chestnut Biscuits
½ cup plus 2 tablespoons (73g) chestnut flour
¼ cup plus 2 tablespoons (38g) gluten-free oat flour
¼ cup (34g) sweet rice flour (different from "white rice flour" or "brown rice flour")
3 tablespoon (27g) tapioca starch
1½ tablespoons sugar
1½ teaspoon baking powder
¼ teaspoon baking soda
½ teaspoon salt
Scant 3 tablespoons cold unsalted butter, cut into ¼-inch pieces
½ cup plus 1 tablespoon cold buttermilk
Instructions
Chicken Pot Pie Filling
Melt 1 tablespoon butter in a large skillet over medium-high heat. Add sweet potato, celery, leeks, carrots, and tarragon and cook, stirring, until vegetables begin to soften but don't brown, about 5-6 minutes.
Transfer to a large bowl and wipe the skillet clean. Melt remaining 2 tablespoons butter in the skillet over medium heat. Whisk in the sweet rice flour until smooth and cook, whisking, until fragrant, 1-2 minutes. Slowly pour in the chicken broth, whisking until smooth, and cook, whisking, for 1 minute. Slowly whisk in the milk and cook, whisking, until the sauce thickens to coat the back of a spoon, 3-5 minutes. Add salt and pepper.
Pour the sauce, chopped chicken, and frozen green peas into the large bowl with the vegetables and stir to coat. Pour into a deep 8-inch pie dish or cast-iron skillet.
Gluten-Free Chestnut Biscuits
Preheat the oven to 450°F.
In a medium bowl, whisk together the chestnut flour, oat flour, sweet rice flour, tapioca starch, sugar, baking powder, baking soda, and salt.
Add the chilled butter to the flour and, working quickly, use your hands or a pastry knife to combine until the largest pieces of butter are no larger than a pea. Pour in the buttermilk and stir with a fork to combine, using your hands to mix the biscuit dough completely, if needed.
Divide the biscuit dough into six pieces. Slightly flatten them into round disks and plop them on top of the pot pie filling.
Bake for 20-24 minutes, until the biscuits are golden brown on top, kissed with a few dark spots.