Pairing smoky crispy barbecue beans with a glass of Zinfandel - an utterly addictive snack for your summer gatherings in partnership with LangeTwins Family Winery & Vineyard.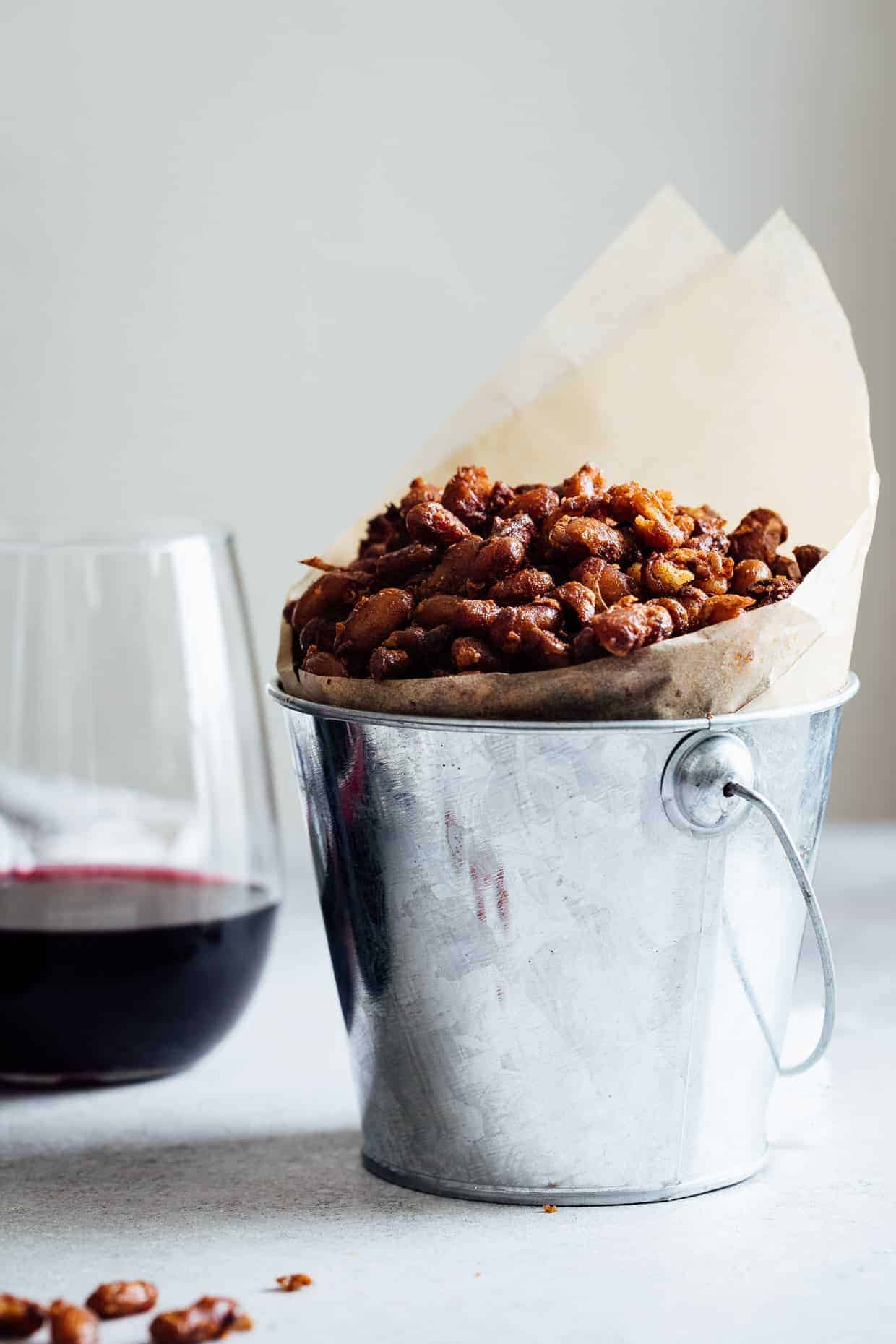 I was told that LangeTwins has a wine for everybody. Good, I thought, I'll stick to the white. But nothing is ever that simple and this is not that story. This is the story of how I fell for a luscious red and found myself sharing an entire can of crispy barbecue beans over a bottle of LangeTwins' 2013 Caricature Old Vine Zinfandel with my neighbor one evening.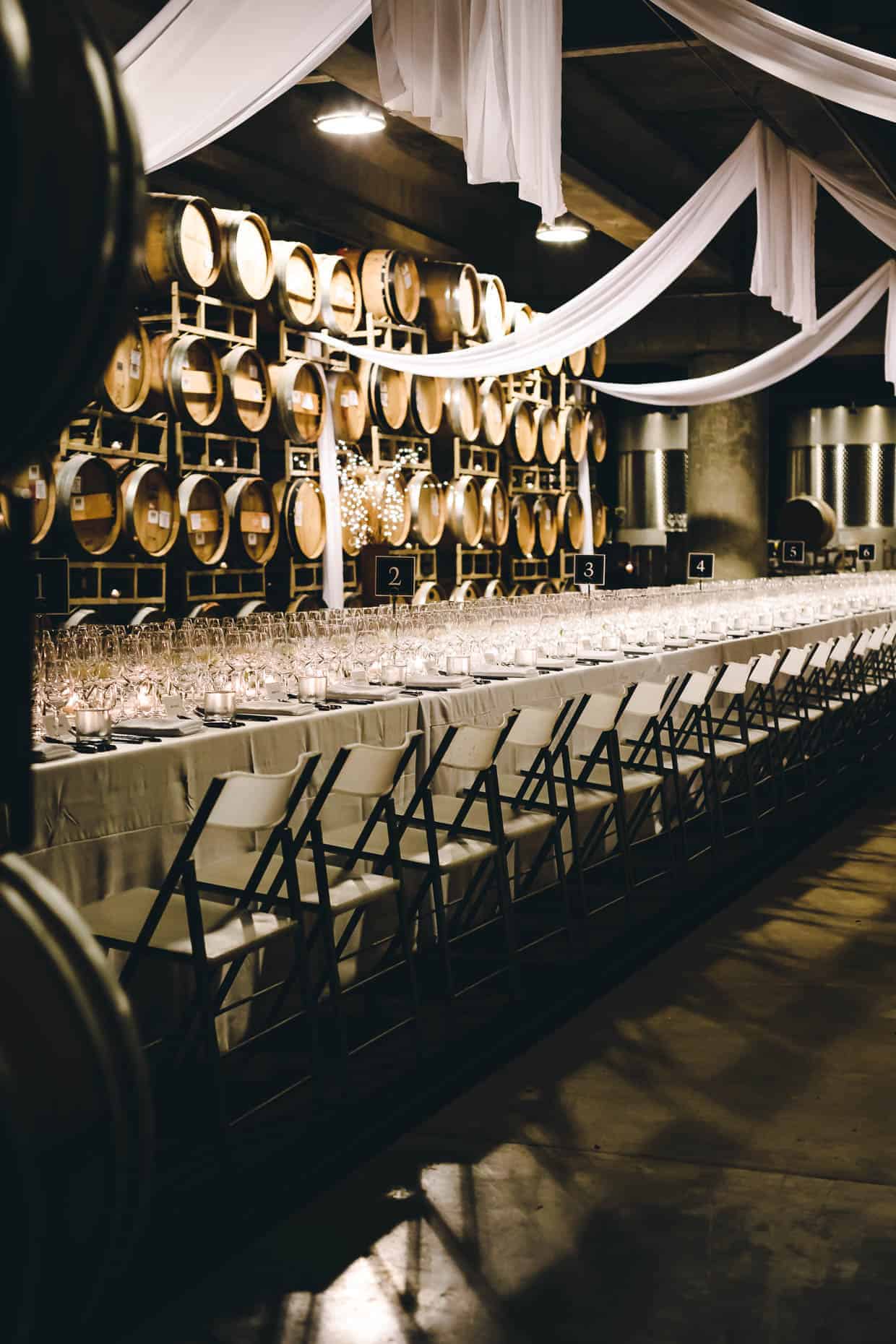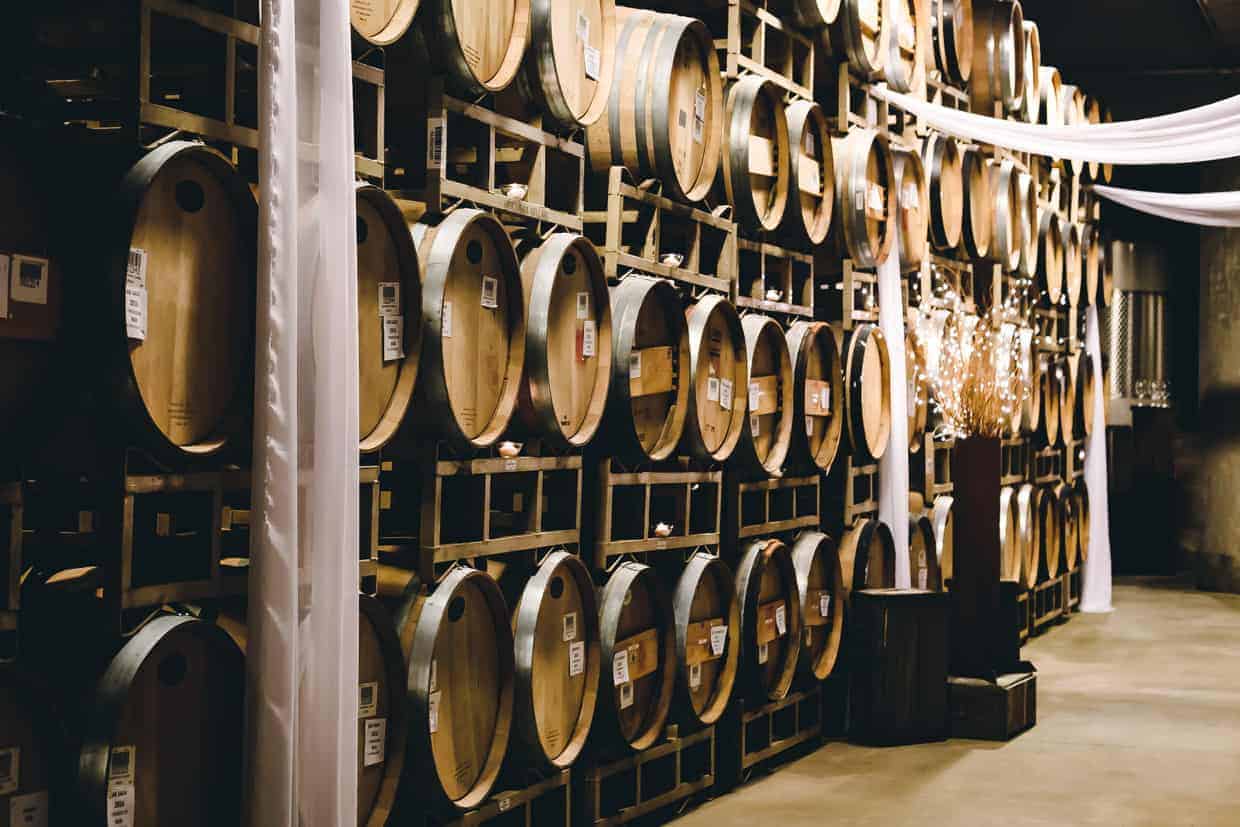 Back in the barrel room at LangeTwins winery, Brad – one half of the LangeTwins – sat next to me at one end of the 70-seat dining table. He introduced me to their family through the history of their winegrapes. As he tells it, he and his twin brother Randall came back to the family vineyard in the 70s and "lived off their wives," Charlene and Susan, while they grew their business and families. "It's all because of them," he said in the most genuinely thankful way. In 2006, with their children at the helm, they opened a winery to showcase their family's five generations of Lodi winegrapes.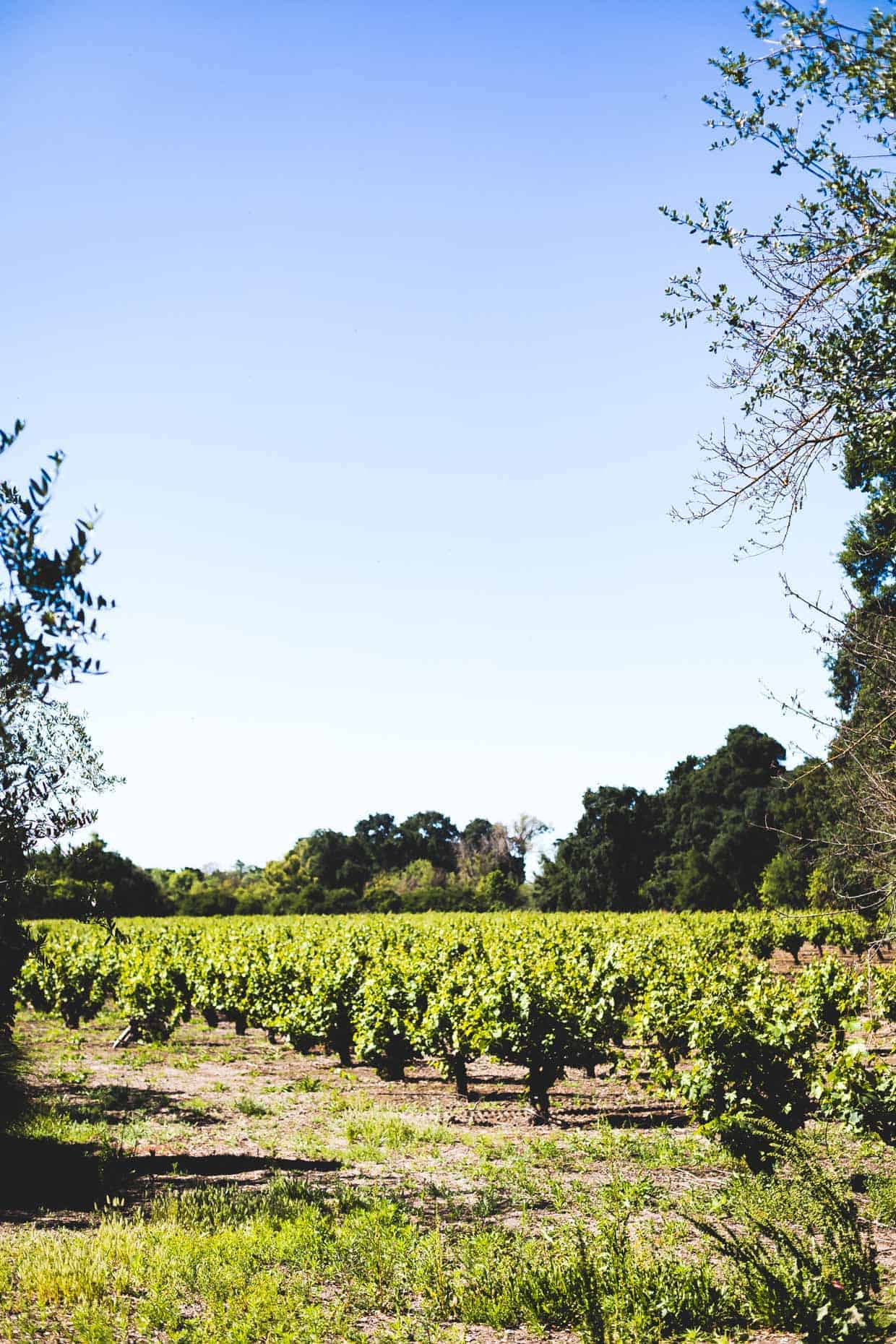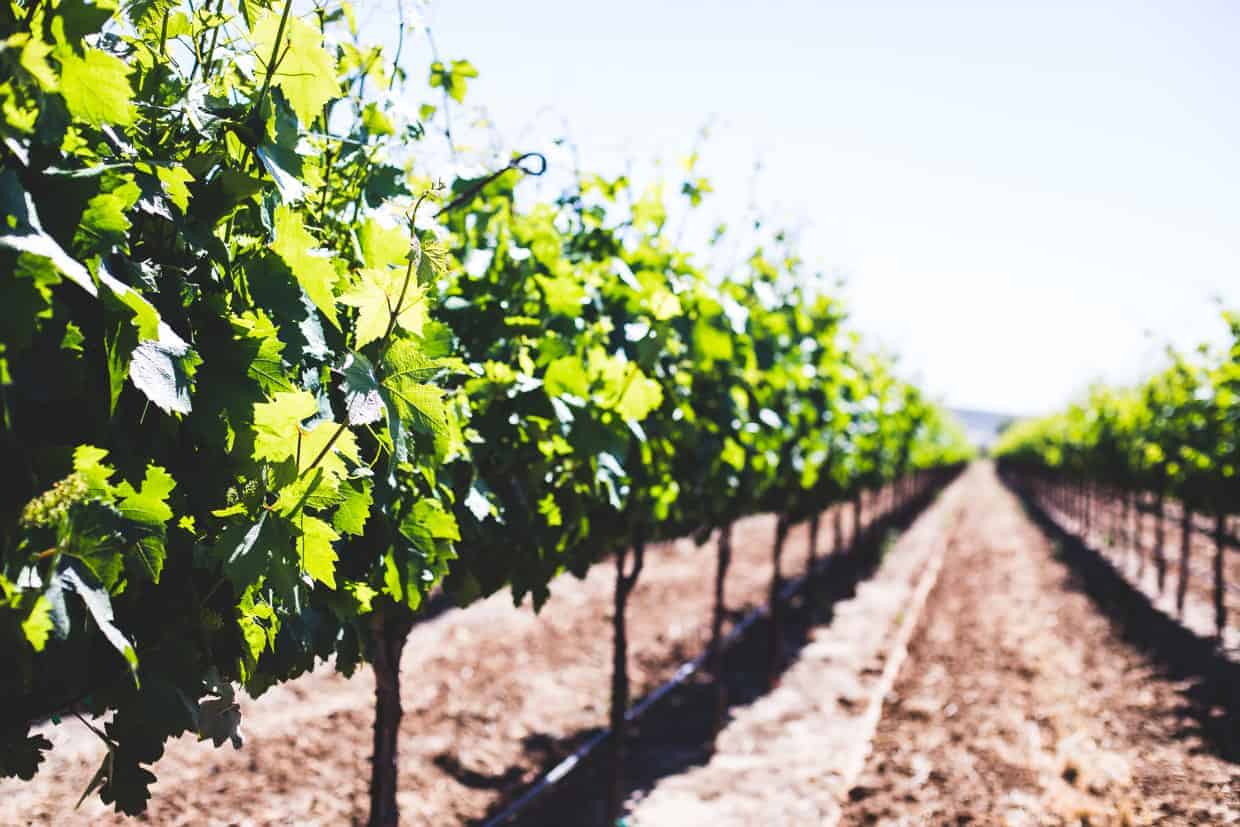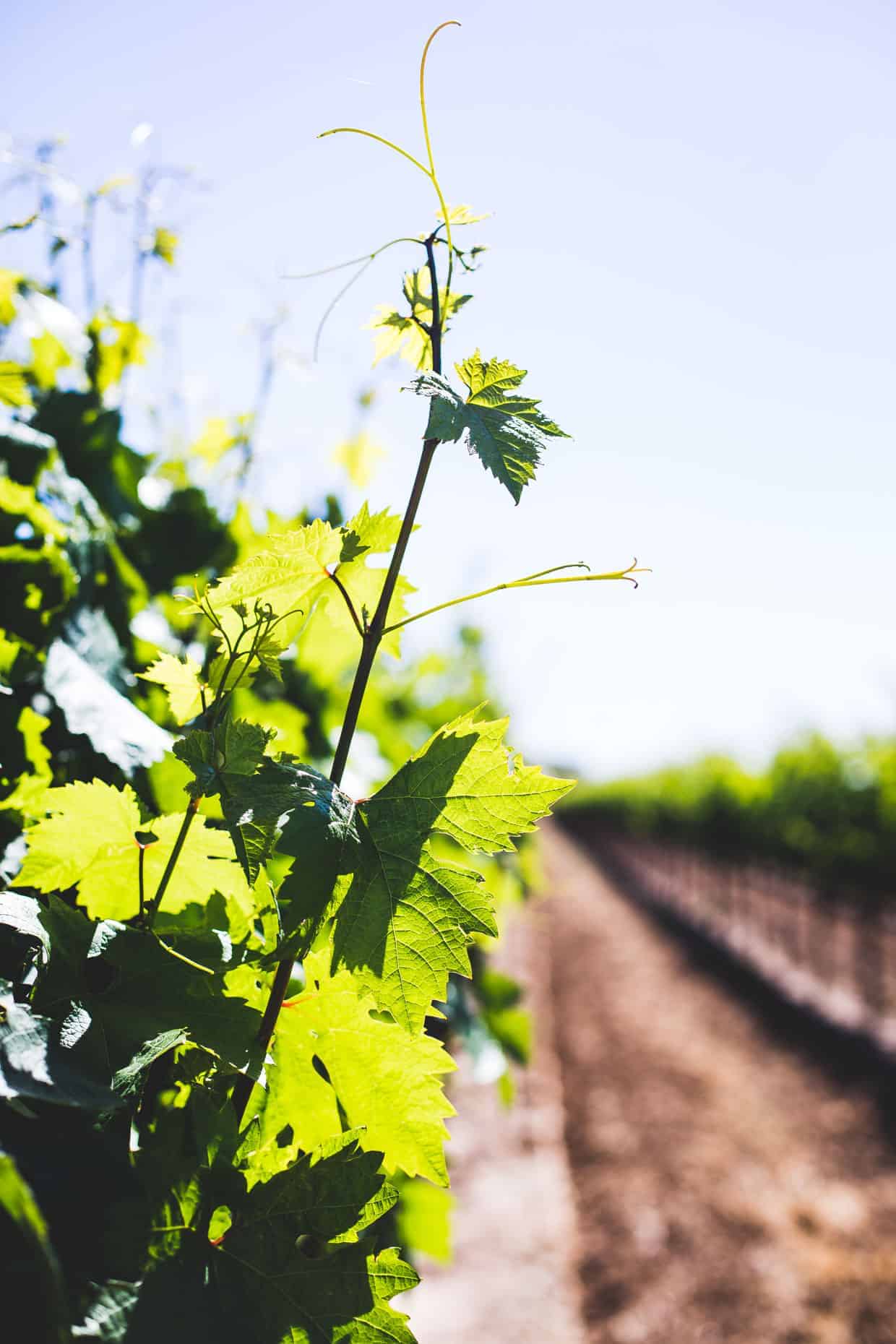 LangeTwins family winery and vineyards is exactly that– a passionate family business. Out on the land, Brad took my close friend Amanda (of Heartbeet Kitchen) and I by the very first and oldest of their family's vineyards – pointing out where it was his job and then his son's to trim the vines as teenagers. Alongside Randall and his family homes (built about 30 yards apart), run rows of Zin grapes from 1916 – the grapes that get bottled into the Old Vine Zinfandel I've paired with these crispy barbecue beans.
There, he showed us the family vineyard's core commitment: to be generational, they must be sustainable. To have something to pass on through multiple generations, you must take care of the land, the environment, and the ecosystem. They have 2,374 acres certified sustainable vineyards under the Lodi Rules in 2015, use renewable energy throughout the winemaking process, and work on habitat restoration. They've even built a bat habitat (a bat cave, you guys) to keep pests away naturally without having to use pesticides.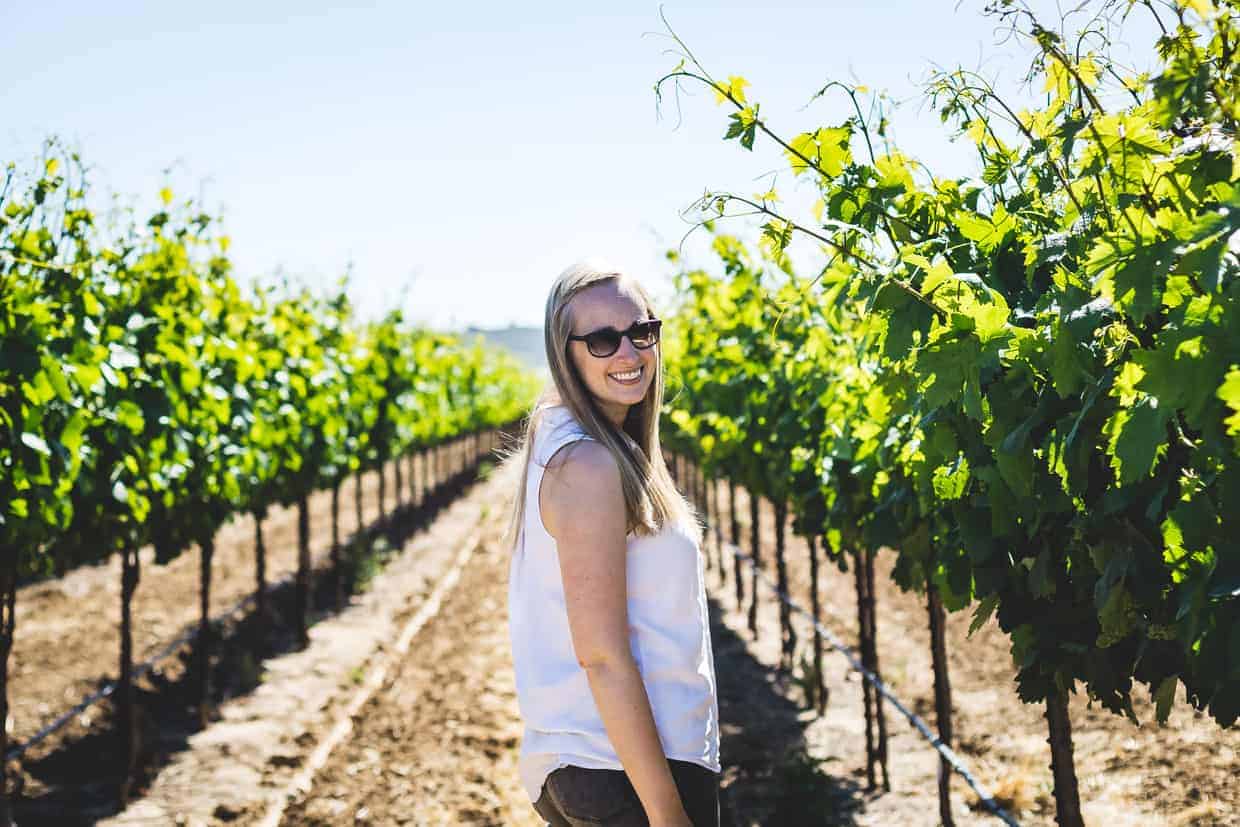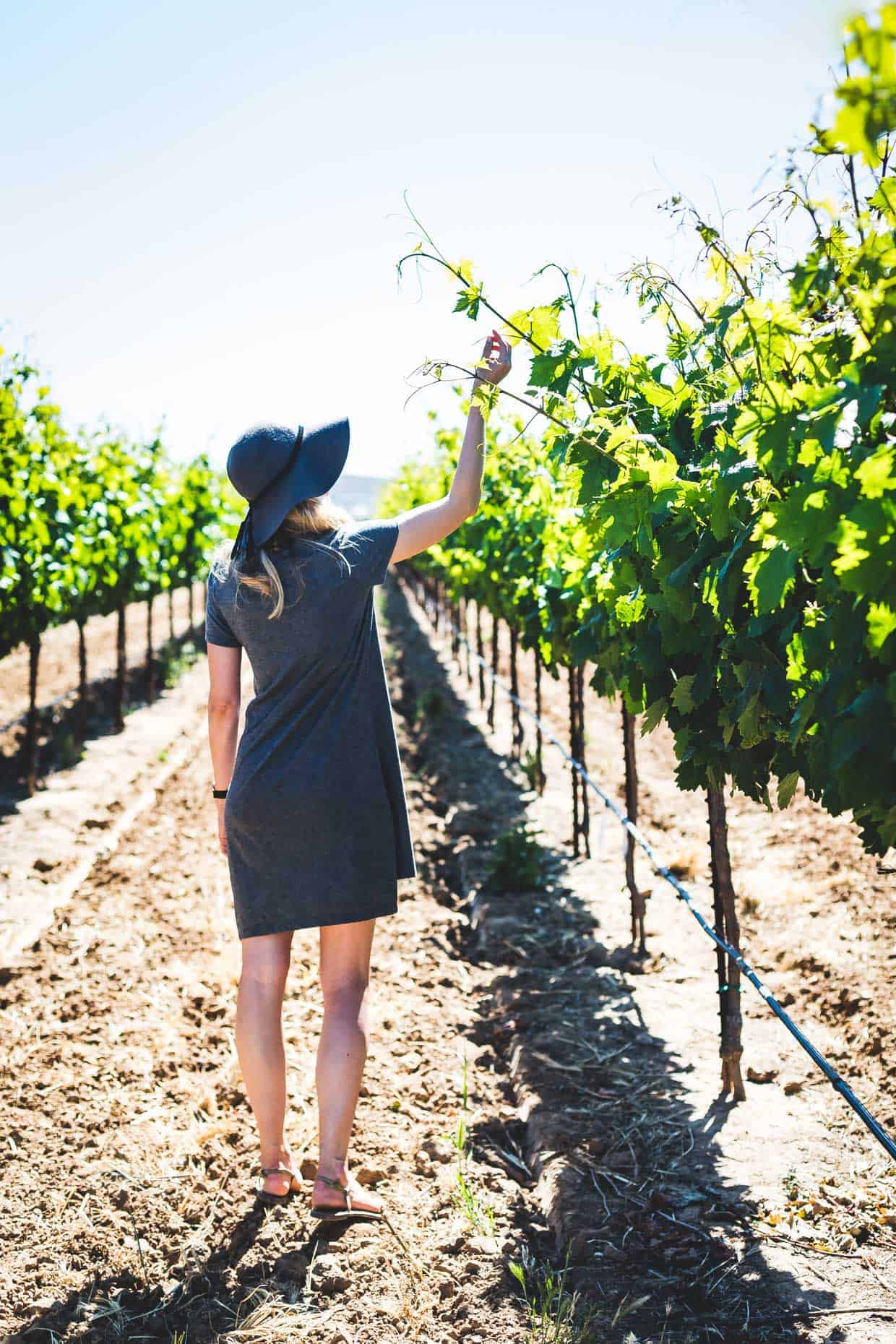 We met with the winemaker David for a barrel tasting where he shared how he develops wine flavors, drawing influence from other regions, but adapting them to the unique grapes that grow in the Lodi climate. Then we took this knowledge to a blind taste test of Lodi varietals against those from other regions. Among all of the wines, Lodi is most known for its zin – a fruit forward velvety wine.
This is where I fell in love. Amanda and I came to Lodi for ZinFest – a celebration of their most-grown grape varietal, Zinfandel. And I learned that I only thought I didn't prefer red wine because I didn't know how to choose red wine that fit my taste. With Amanda as a key resource, I learned how to describe the characteristics I want in a red wine, and more specifically, a zinfandel.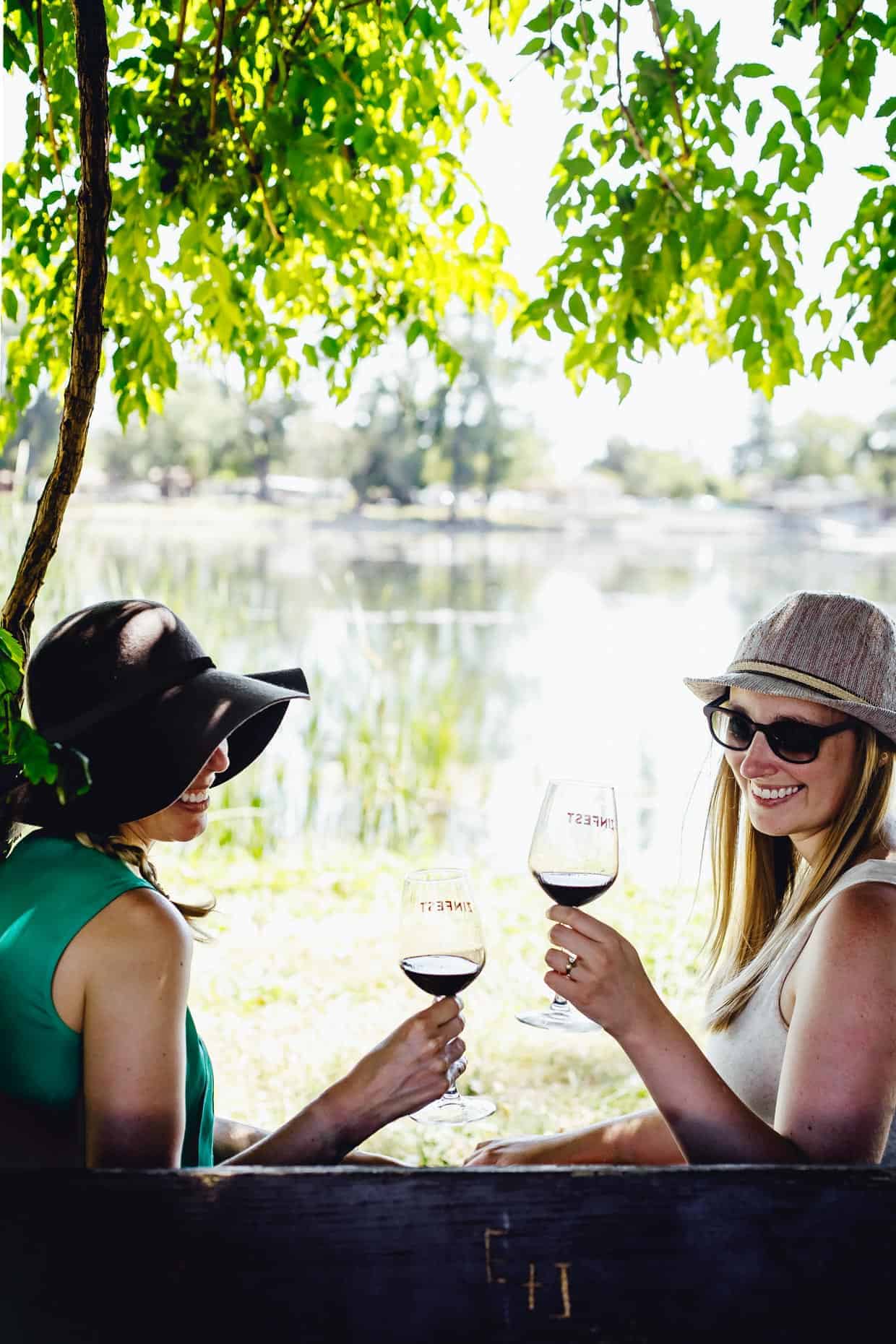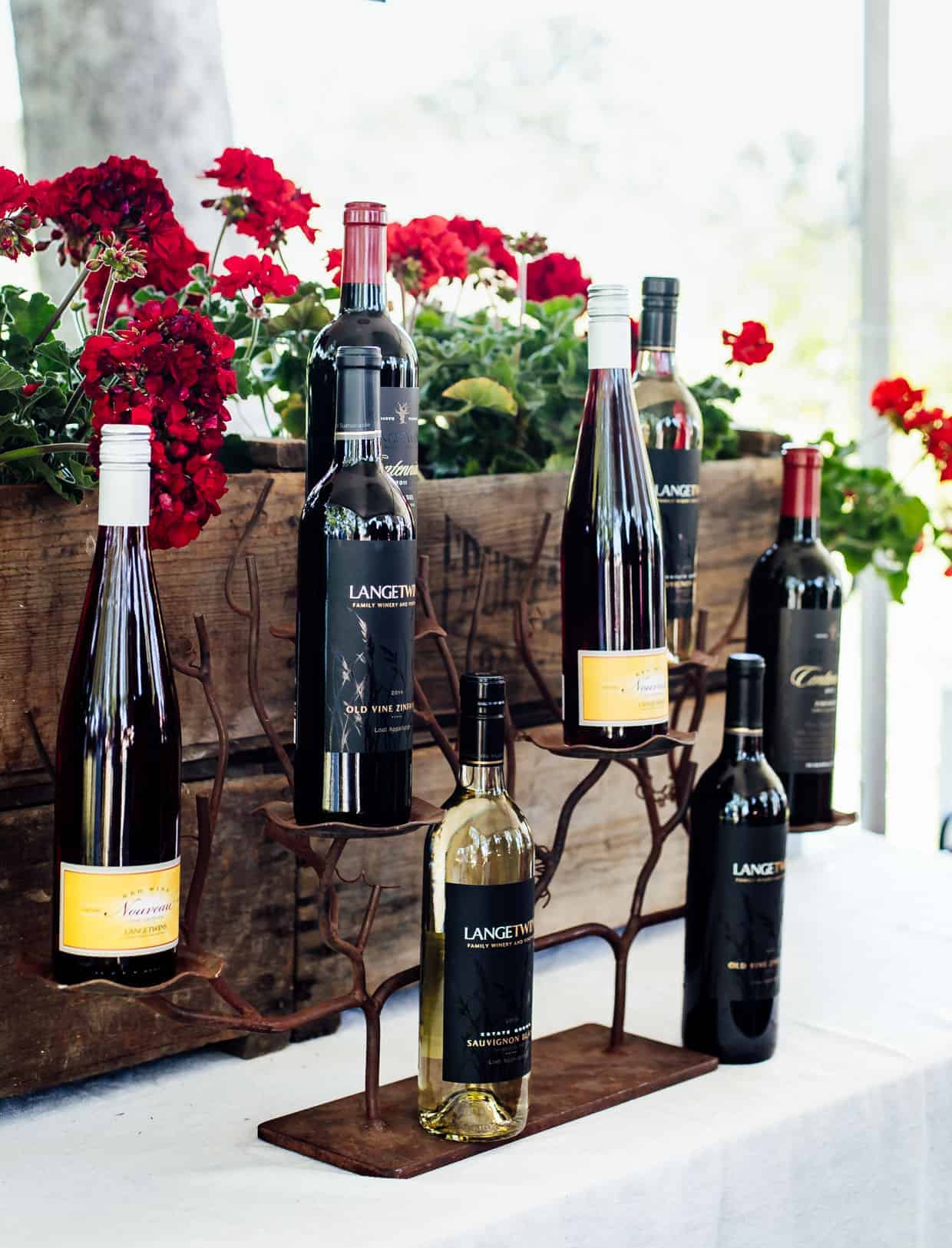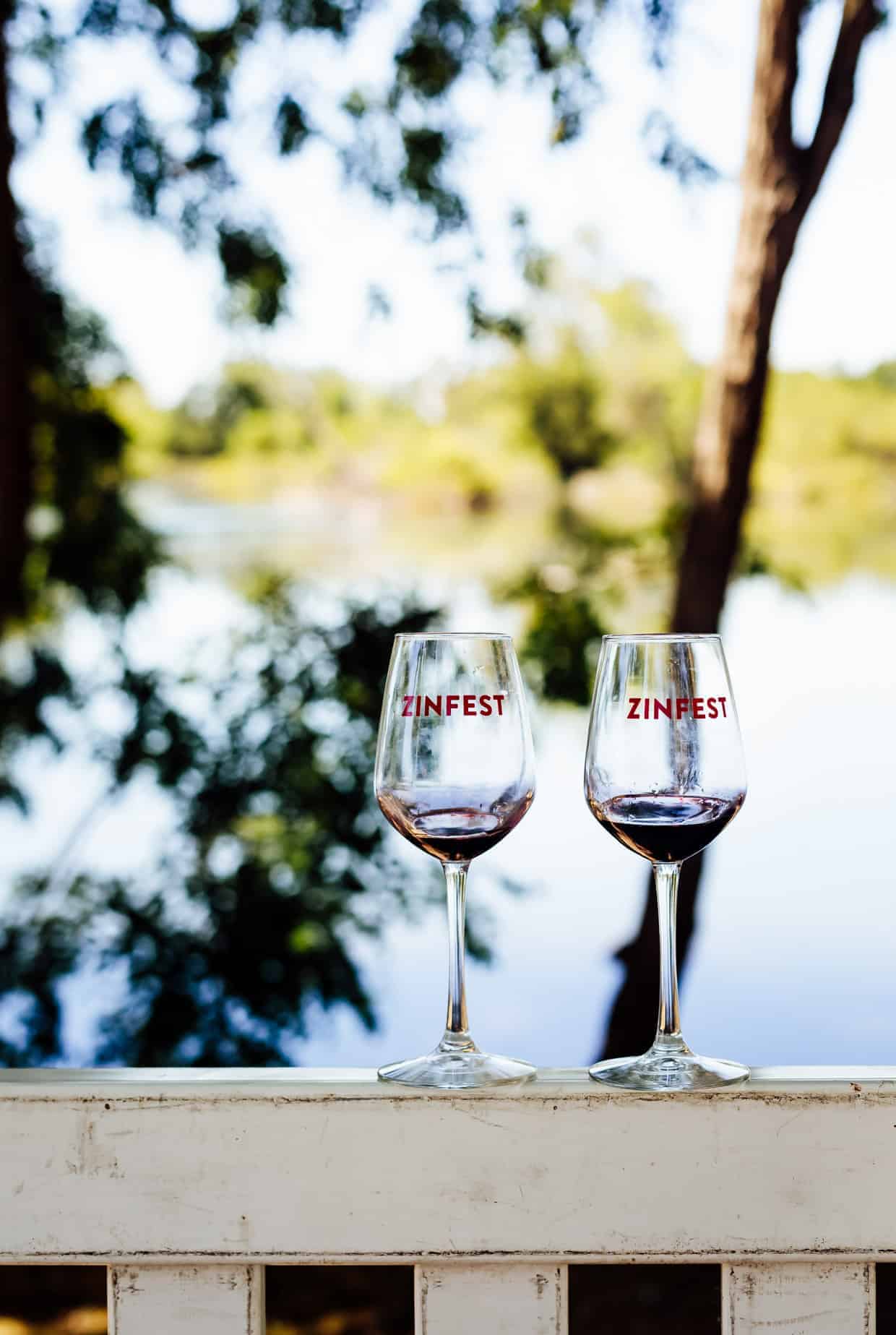 Among their collection of wine brands – LangeTwins Reserve, LangeTwins Estate, and Caricature – LangeTwins really does have a wine for everybody. And my current crush is a luscious red.
The 2013 Caricature Zinfandel celebrates the fruit first with brambleberry and toasty oak aromas. It tastes of intense blackberry with a subtle hint of fermented black tea spice. As a fruit-forward jammy zin, it has none of that dry mouthfeel and acidic punch that always made me opt out of reds. Rather this zin is a smooth talker with the perfect balance of acidity and smooth tannins to give it a clean ripe finish. One that pairs well with barbecue.

At the Vintner's Grille party the evening before Zinfest, we got to taste firsthand just how well Zin pairs with summer barbecue bites (we're talking chorizo stuffed dates wrapped in bacon and pulled pork slider). Keeping with that pairing tradition, I've paired the 2013 Caricature Zinfandel with a play off barbecue baked beans, turning them into an easy snack to serve at your summer gatherings. Smoky crispy barbecue beans.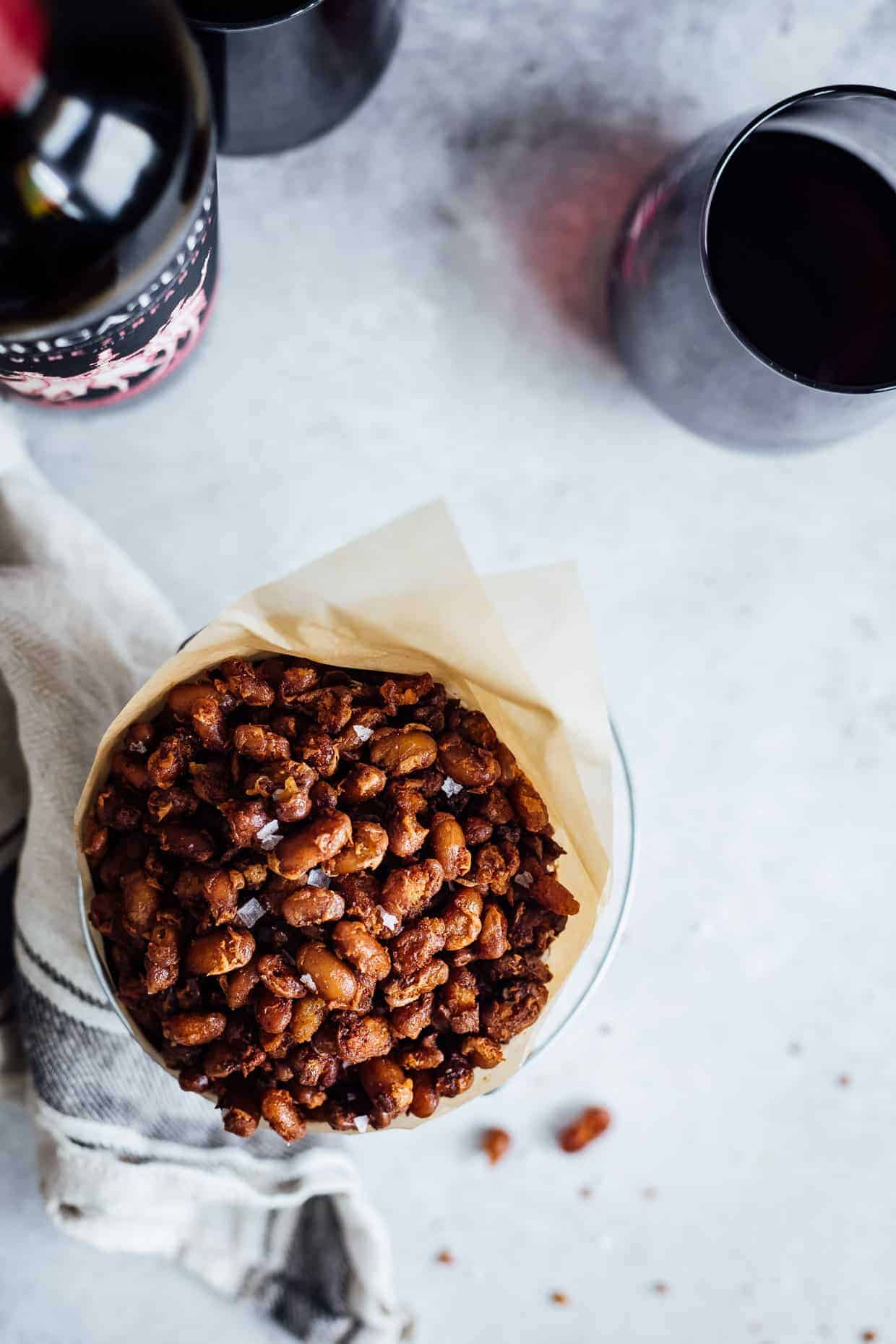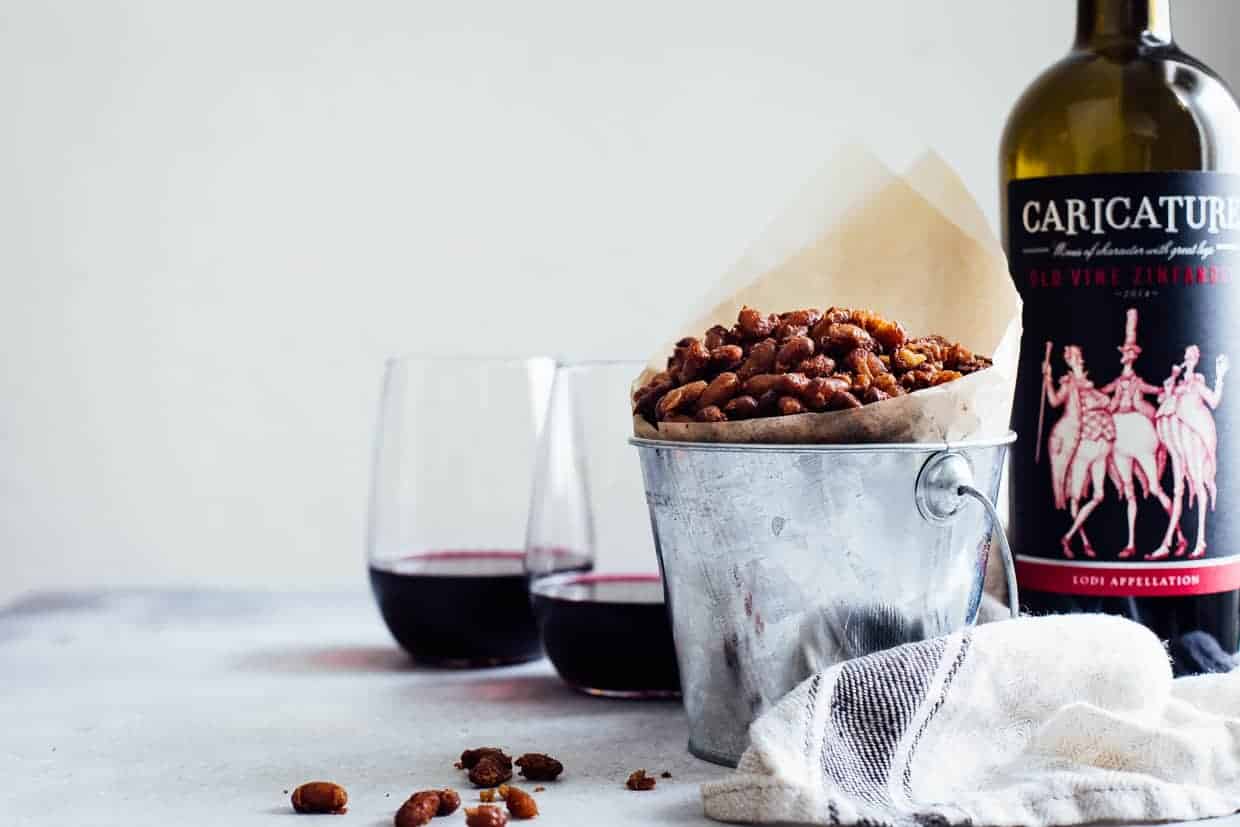 These beans have been on my mind ever since we ordered two bowls of crispy fried soldier beans while out to dinner with a Boston crew Betty (of Betty S. Liu) pulled together when I came to town. I'm certain I polished off one bowl by myself. For a barbecue variation, I've deep fried flavorful pinto beans and topped them with smoked paprika, sumac, and a pinch of salt.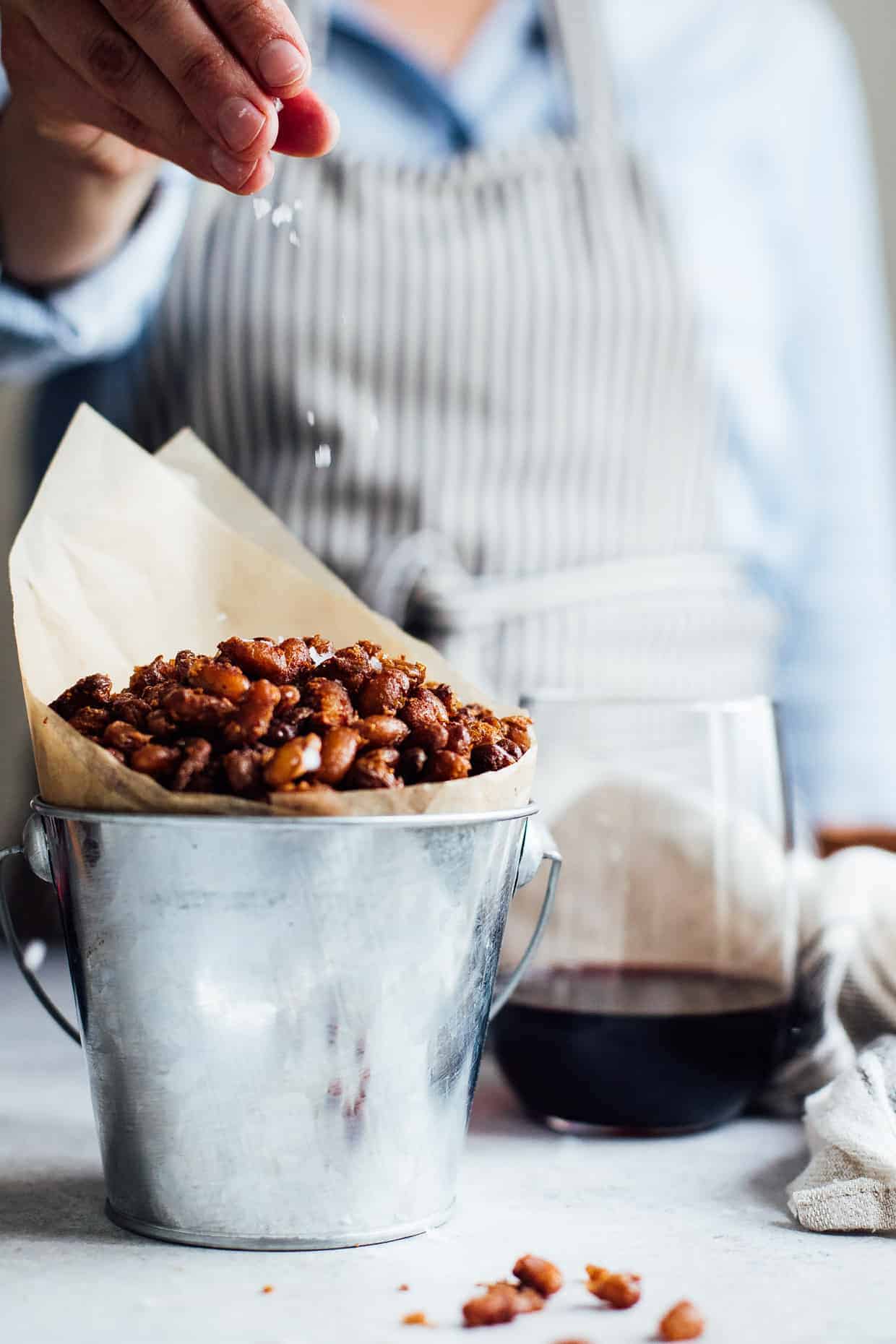 And with the help of my neighbor, I again polished off a whole bowl of these crispy barbecue beans and a bottle of Caricature 2013 Old Vine Zinfandel. Here's to summer!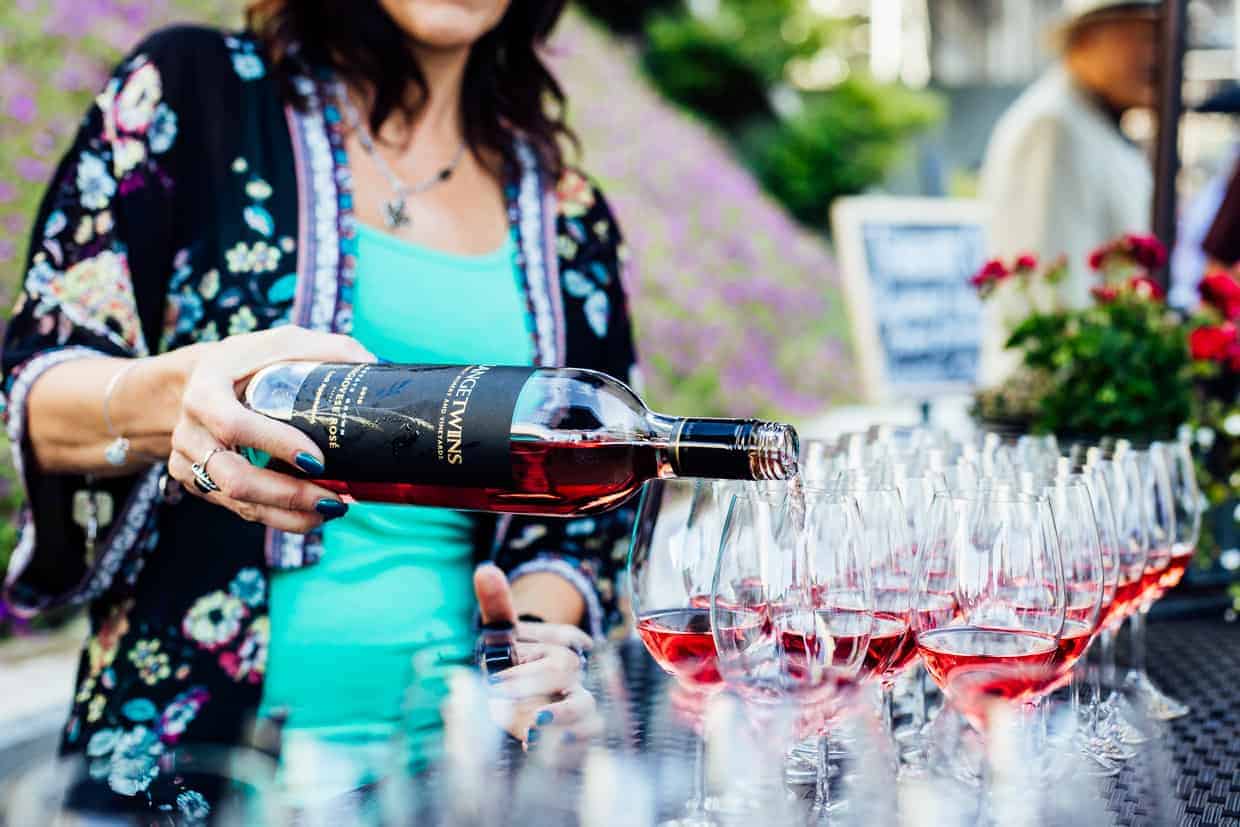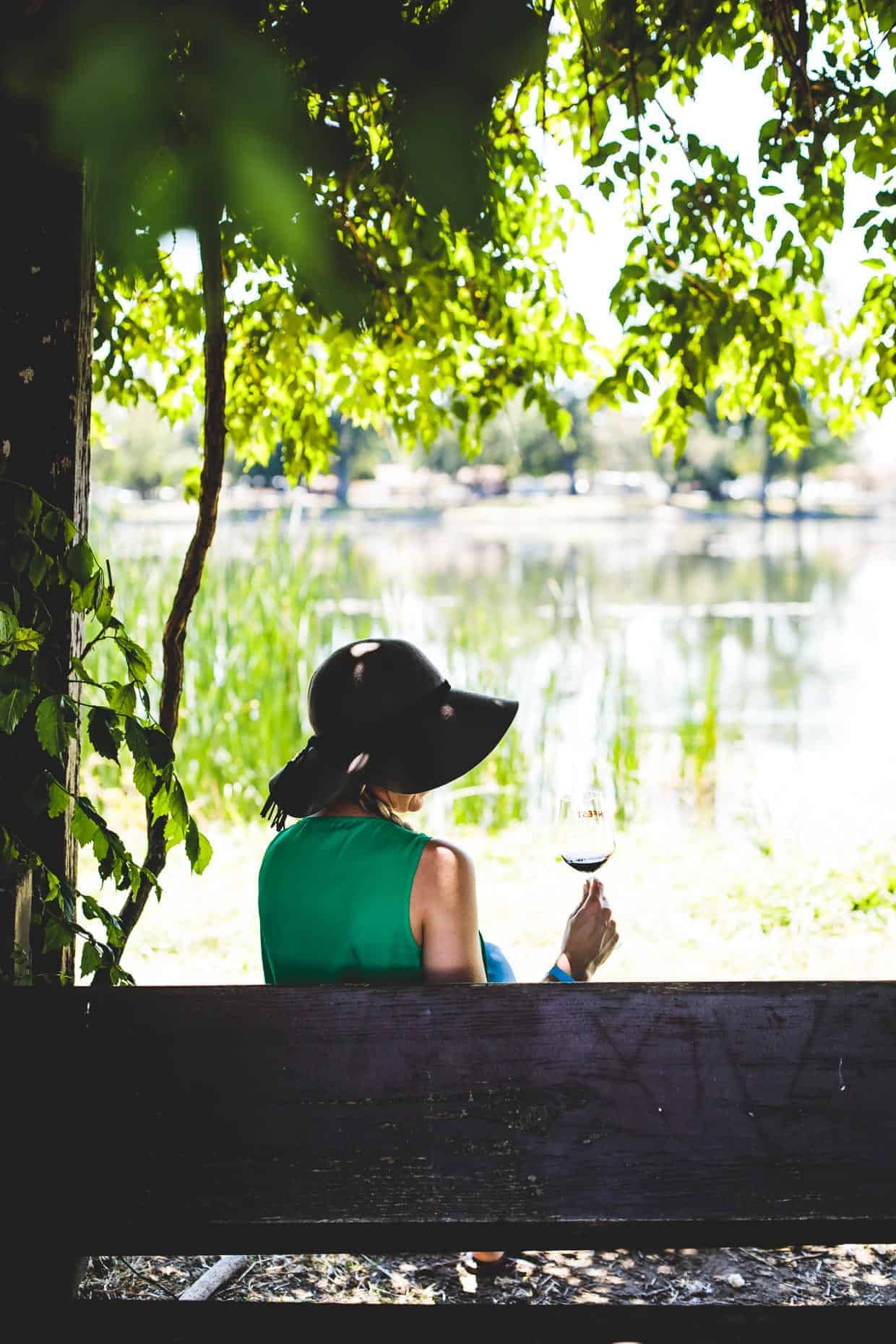 With six bottles packed in my suitcase, I've also fallen hard for a chilled glass of LangeTwins' 2016 Nouveau – a wine made from the Old Vine Zinfandel that shares characteristics with both a red and white. All of their wines have distinct characteristics – and getting to see first hand the love and quality that goes into each glass makes it all the more special.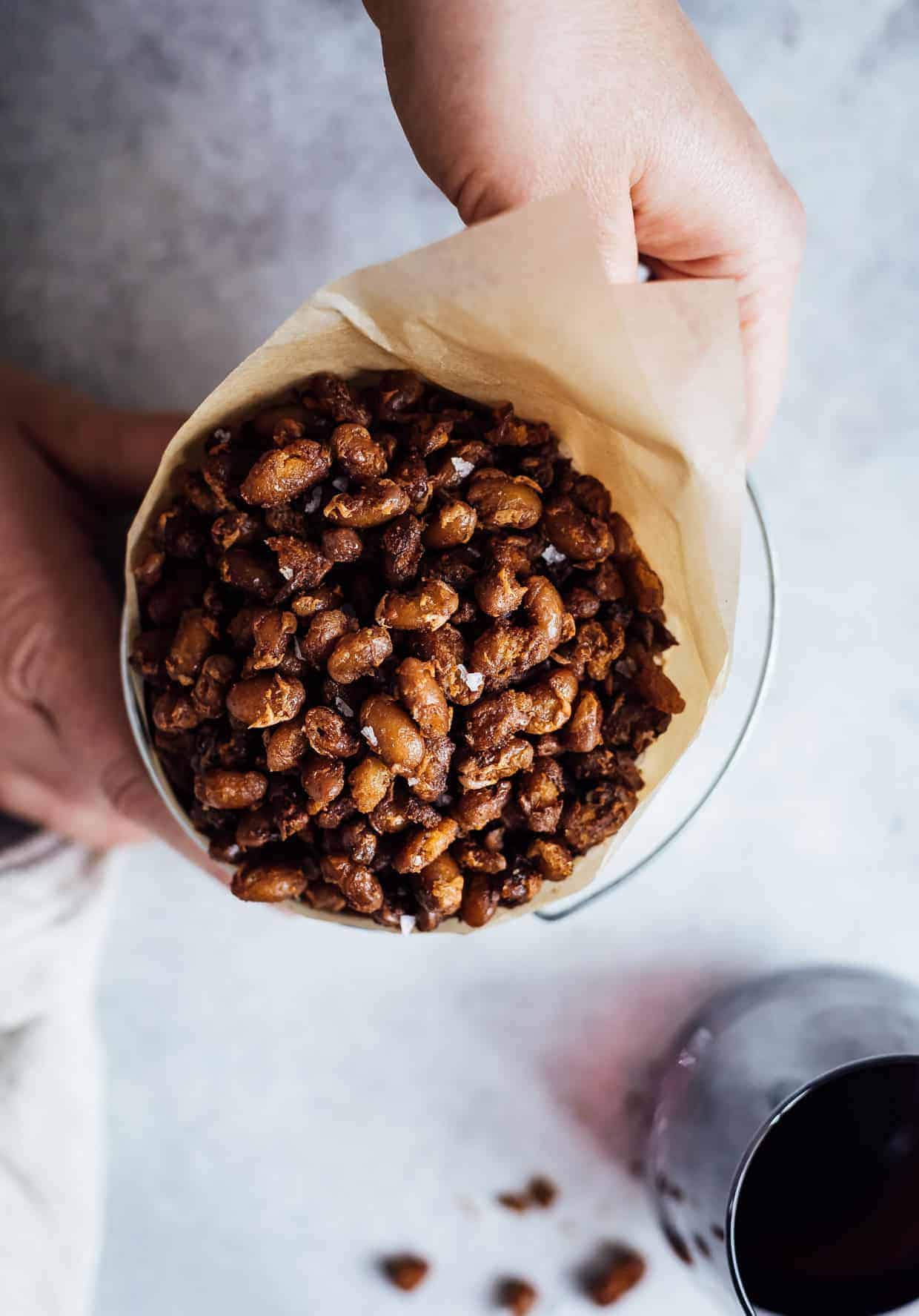 Disclosure: Special thanks to LangeTwins Family Winery & Vineyards for sponsoring this post! And thanks to you for supporting the companies that keep Snixy Kitchen cooking!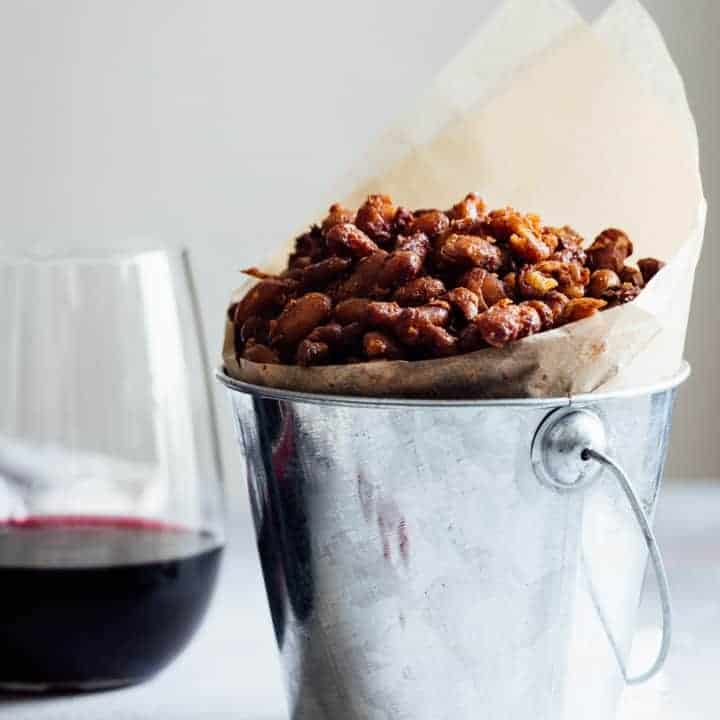 Crispy Barbecue Beans
Ingredients
16oz can pinto beans, cooked or canned, rinsed and patted dry
½ teaspoon smoked paprika
¼ teaspoon sumac
¼ teaspoon salt
About 1 cup canola or other neutral high heat oil, for frying
Instructions
Heat oil over medium heat in a deep medium-sized skillet until it sizzles when a bean is dropped in.
In four batches, use a slotted spoon, lower a spoonful of beans into the hot oil. Spread out over the pan and and cook 2 minutes. Stir and cook until they just begin to darken in color, 1-2 more minutes.
Remove with a slotted spoon and drain on a paper towel. Repeat with remaining beans.
Toss the crispy beans with seasoning and serve with a glass of Caricature Old Vine Zinfandel.
Thanks for reading Snixy Kitchen! To stay up on what's coming out of my kitchen, follow me on Facebook, Instagram, Twitter, Bloglovin', or Pinterest, or subscribe via e-mail to get new recipes right to your inbox.