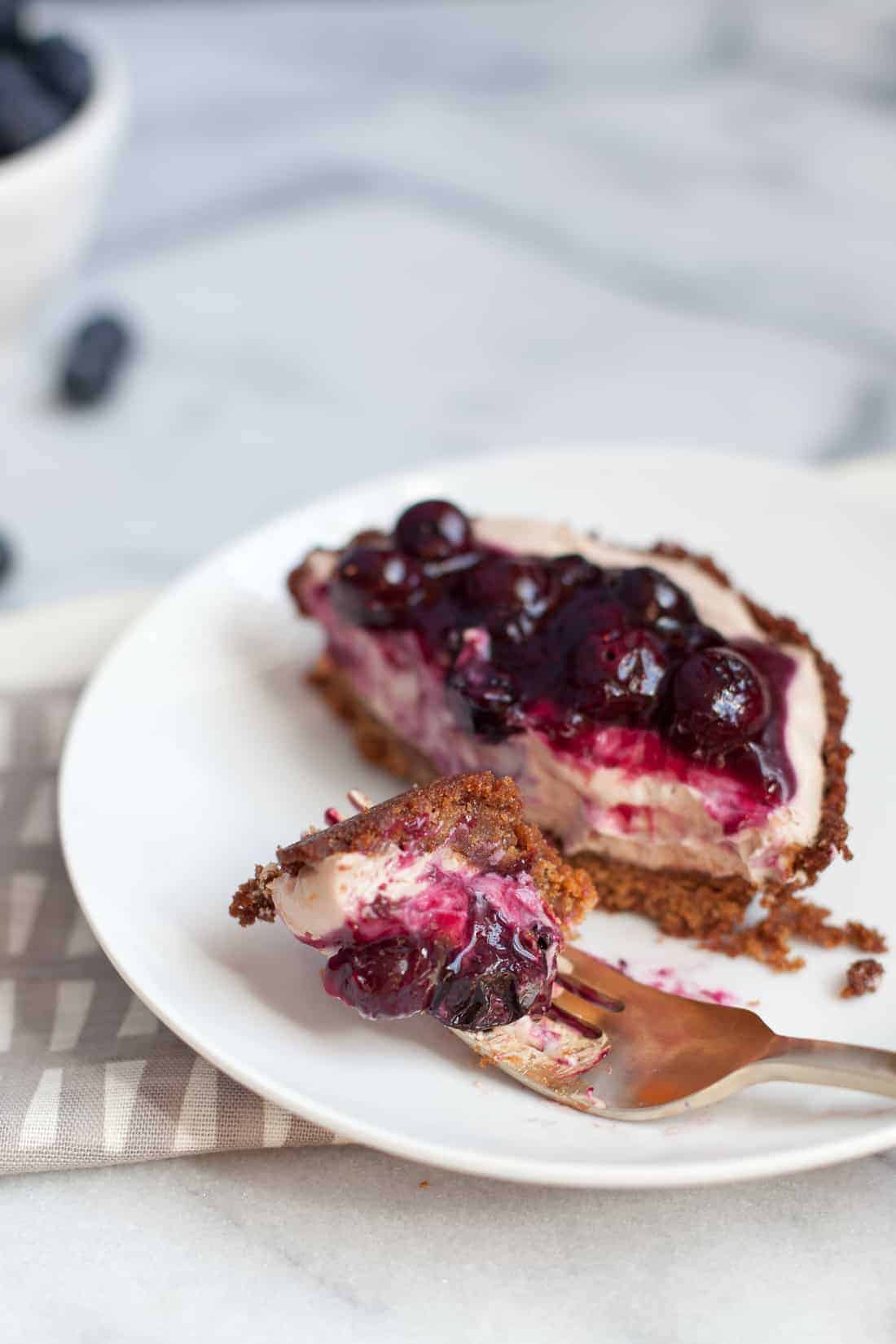 I had nightmares last night and I'm pretty sure it's because I went to bed feeling super guilty about not baking a pie for pi day. A Ph.D. candidate in math education with a food blog and I had made no concrete plans for pie on 3/14. In fact, in the past 7 years I've been in math education, I've never baked a pie on pi day. The guilt runs deep. Deep enough to cause nightmares that compel a me to scramble together this last-minute almost-no-bake blueberry Nutella cream pie.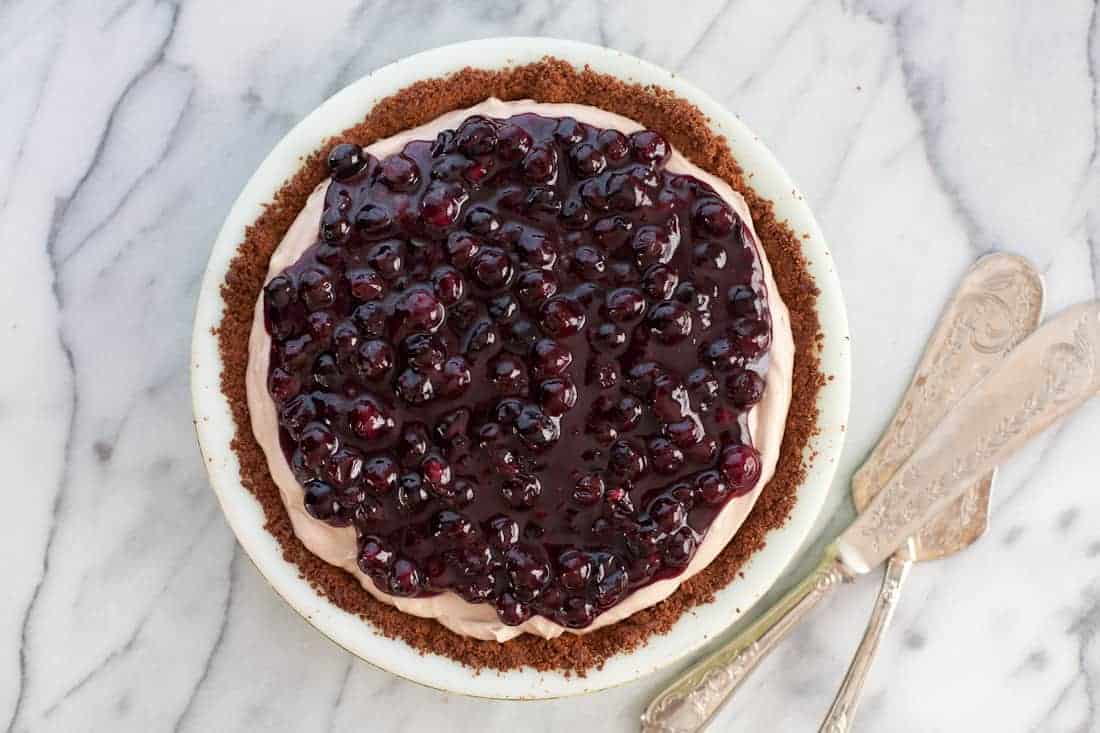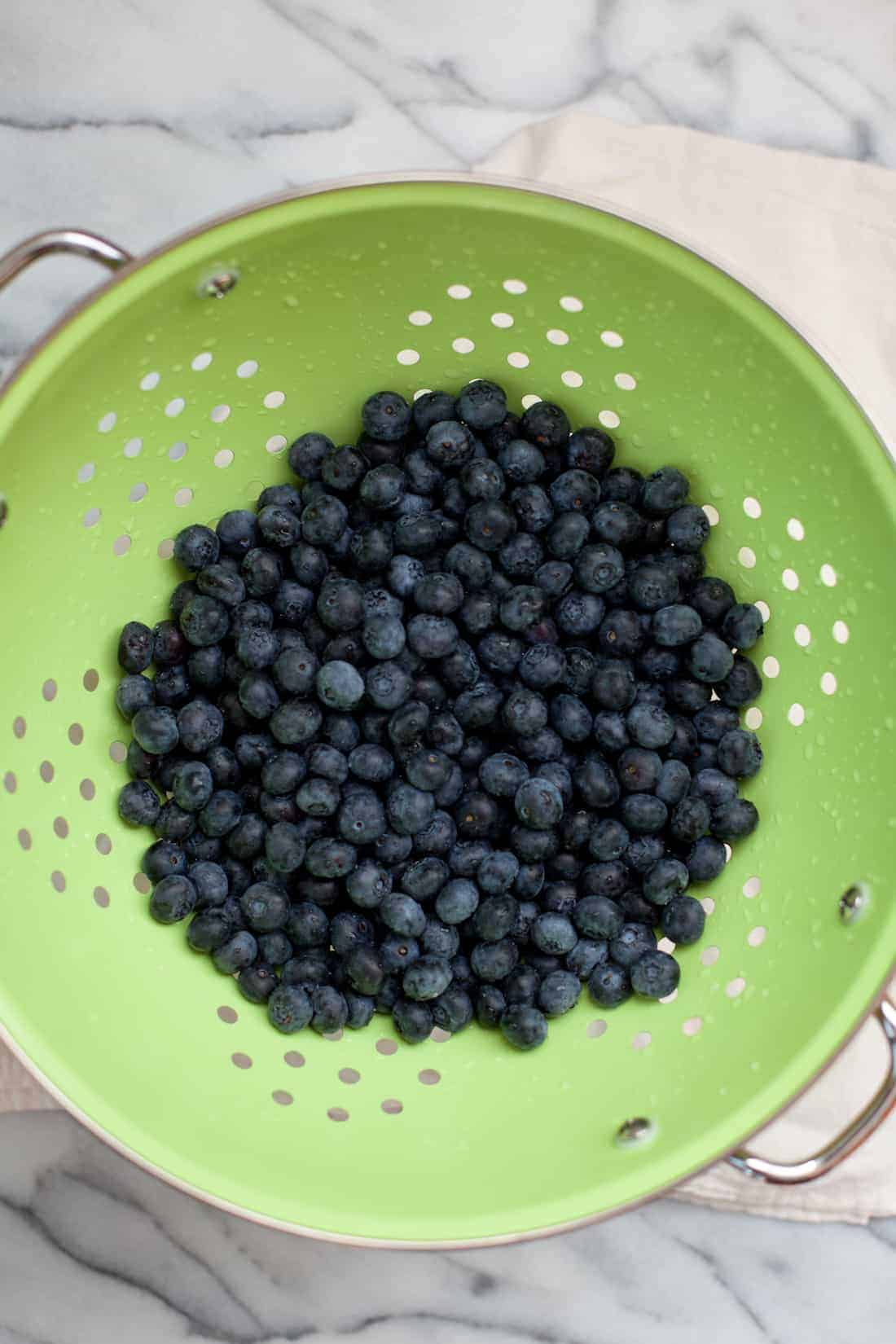 Actually, what really happened was I woke up with immense shame and a text message inviting me to a surprise celebration for our friend Cordula's 50th 39th birthday this evening. Two reasons in the same day to bake a pie?! You don't gotta tell me twice. Err...three times. I get it, I get it, I need to bake a pie. Her husband told me blueberries were a safe bet and I know from watching Cordula (and her kids) slather Nutella on slice after slice of an entire loaf of bread on a Saturday morning that she's smitten with the stuff.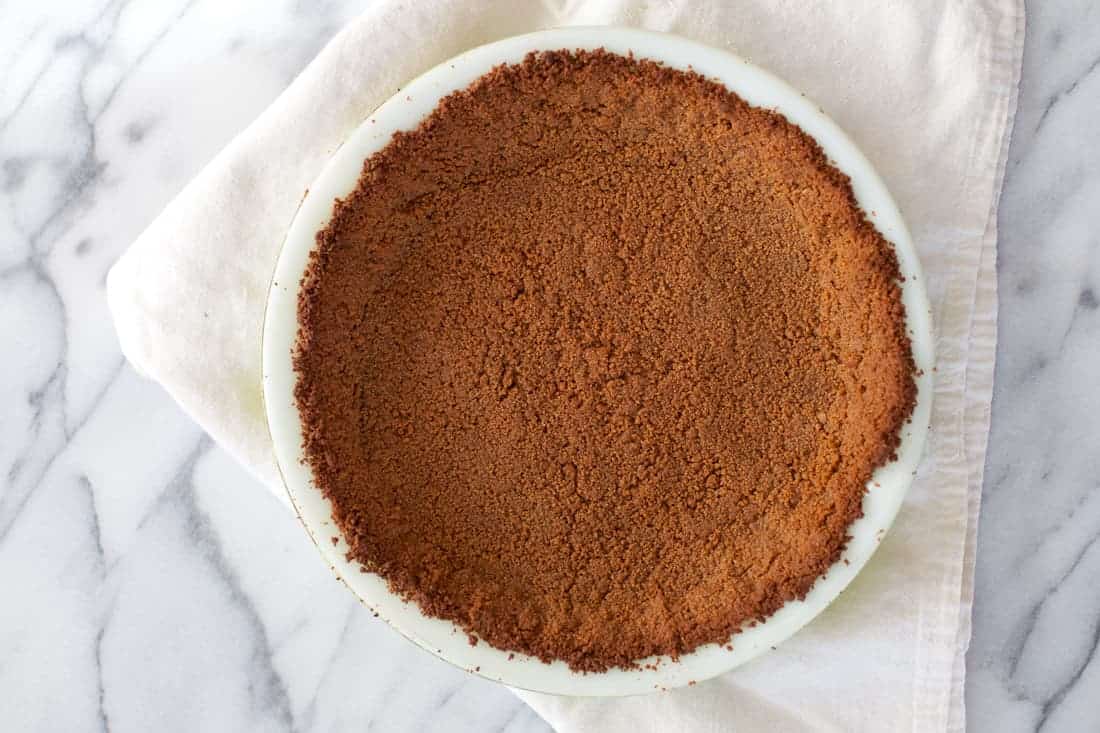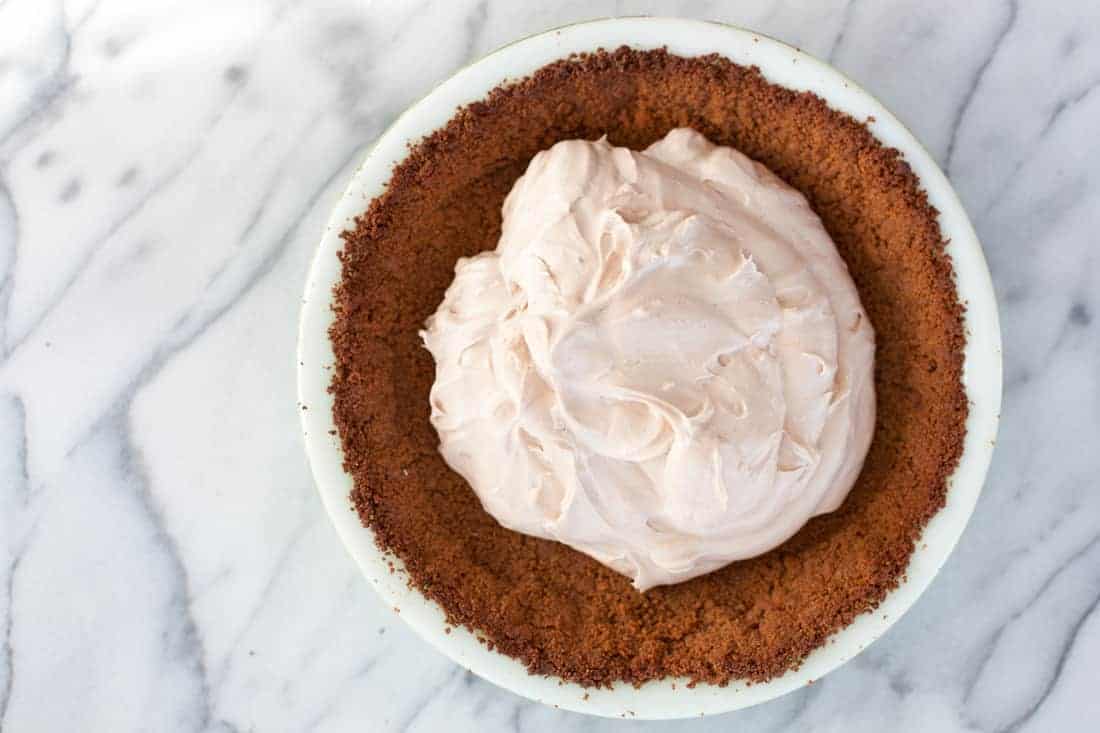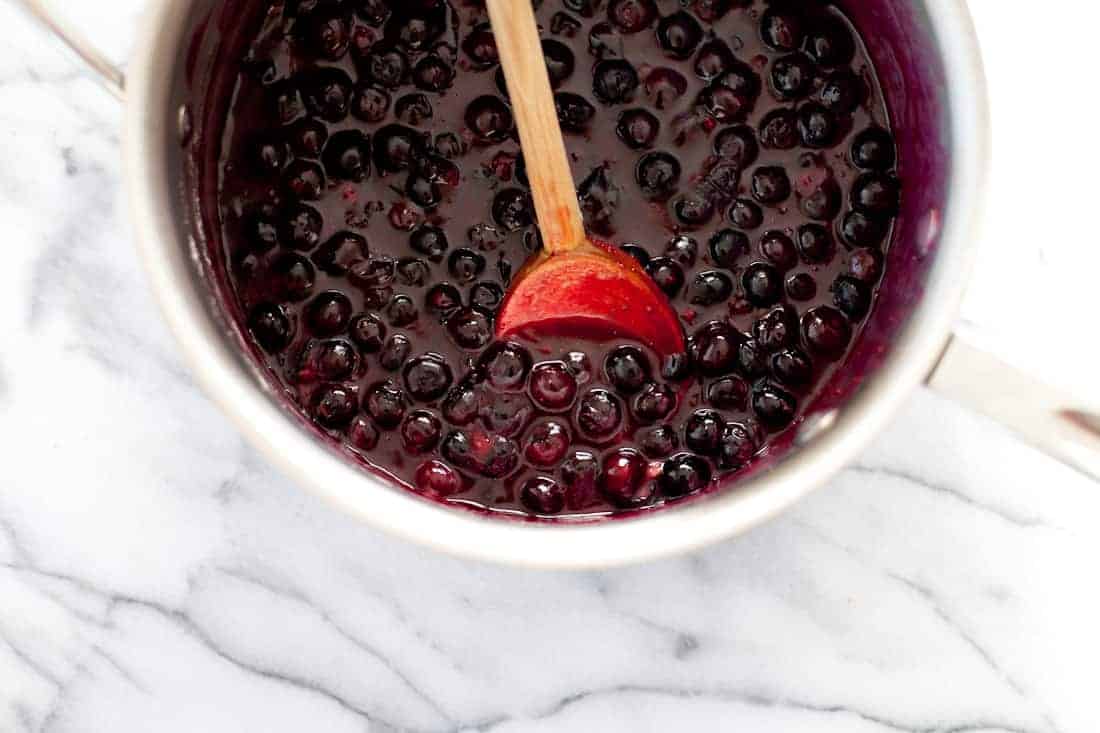 What do you do when the universe is asking for pie and you've got less than 2 hours to produce it? You aim for a crumb crust recipe that involves no baking. Or barely any baking. Here's how you make this blueberry Nutella cream pie: stitch together Just Putzing's Strawberries and Cream Pie with my Blackberry Cheesecake Mousse and Gingersnap Cheesecake Bites, then throw in a bit of Nutella and blueberries. Voila! Pi day Pie. PS. Does anyone else notice that when you bake in a hurry, you dirty every inch of counter space and every dish (even the ones you didn't use), while also managing to get butter and crumbs all over the floor? This can't just be me.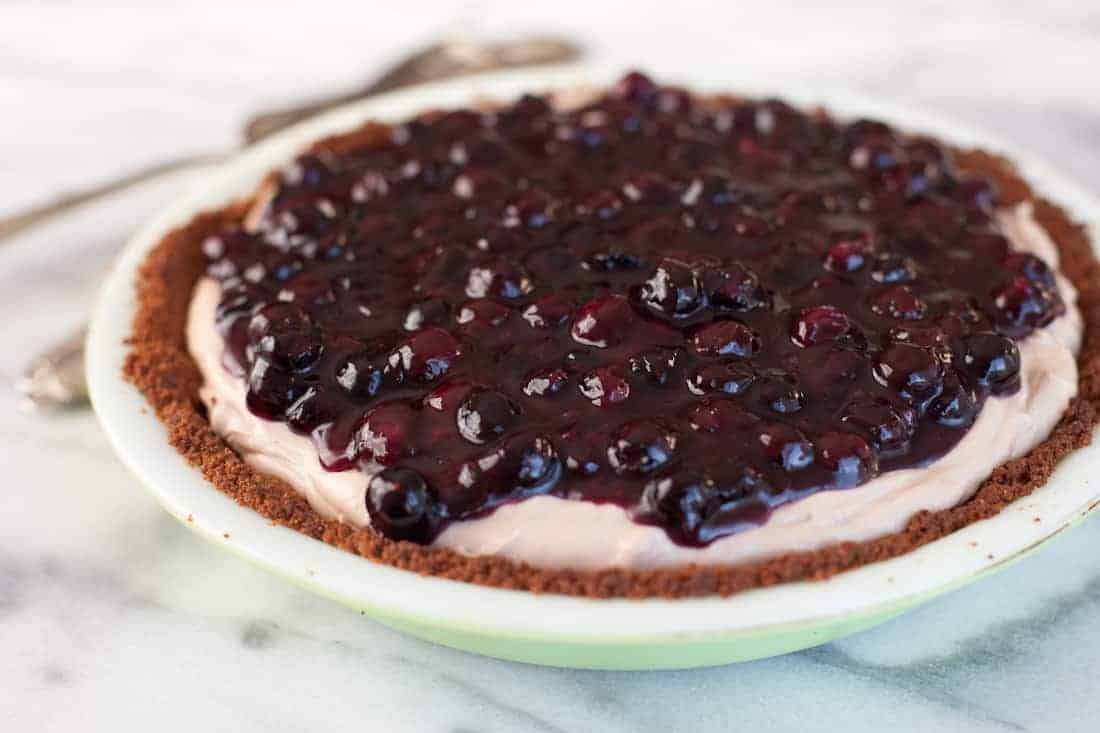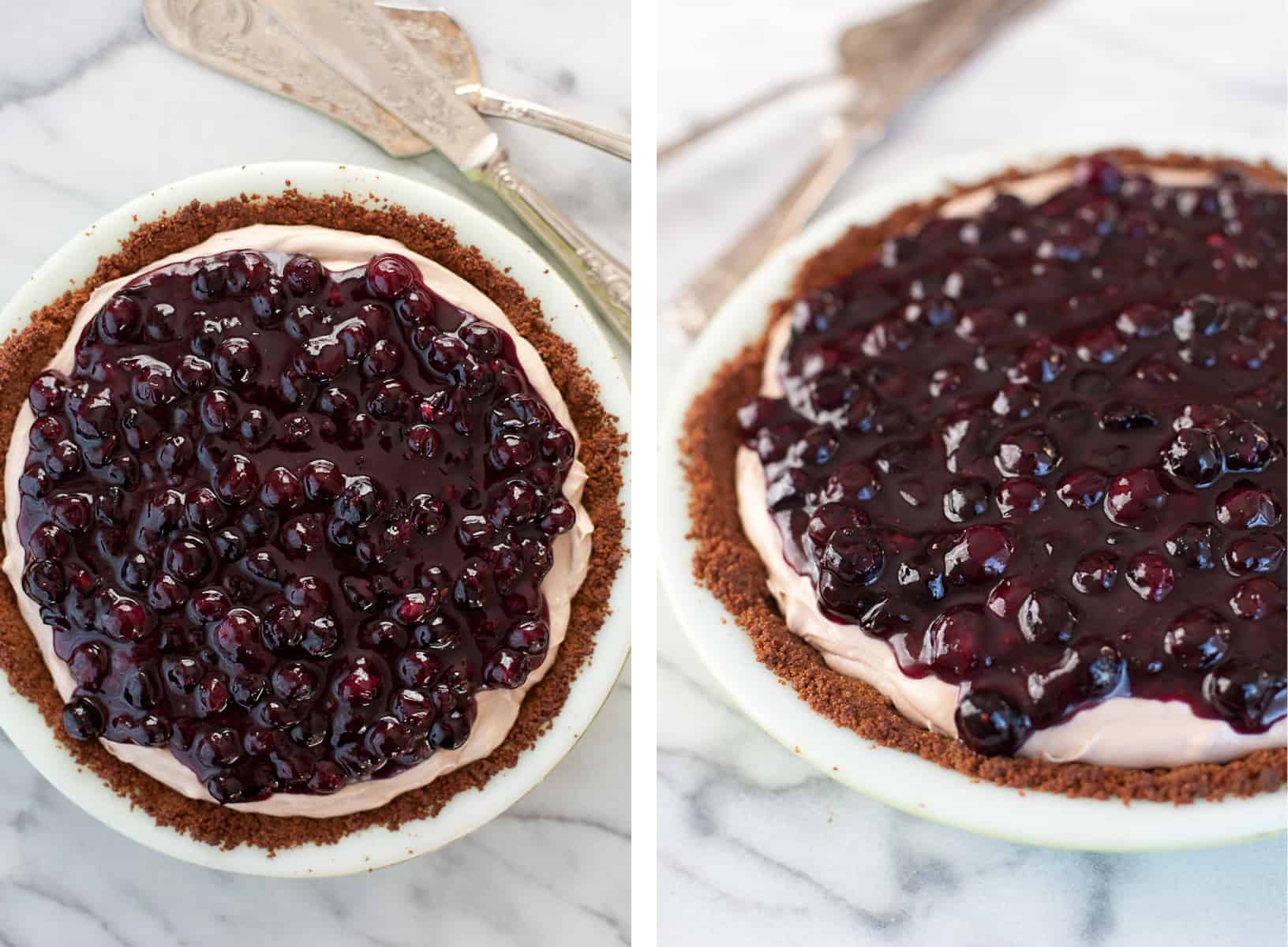 Oh my gosh golly wiz! This sweet cream pie is simple, but tastes way fancier than its required effort. There were five different cakes/pies/tarts on the dessert spread, and my pie was the first and only one to disappear completely. People like Nutella - do they put crack in this stuff? With a crispy buttery gingersnap crust, this pie has a light and airy cream filling with just a hint of hazelnut spread and a sweet blueberry compote on top. Unless you feel totally okay about eating 16-ounces of cream cheese and 2 clams of blueberries in one sitting, only make this pie if you have a) a large group of people to share it with or b) rock solid self-control.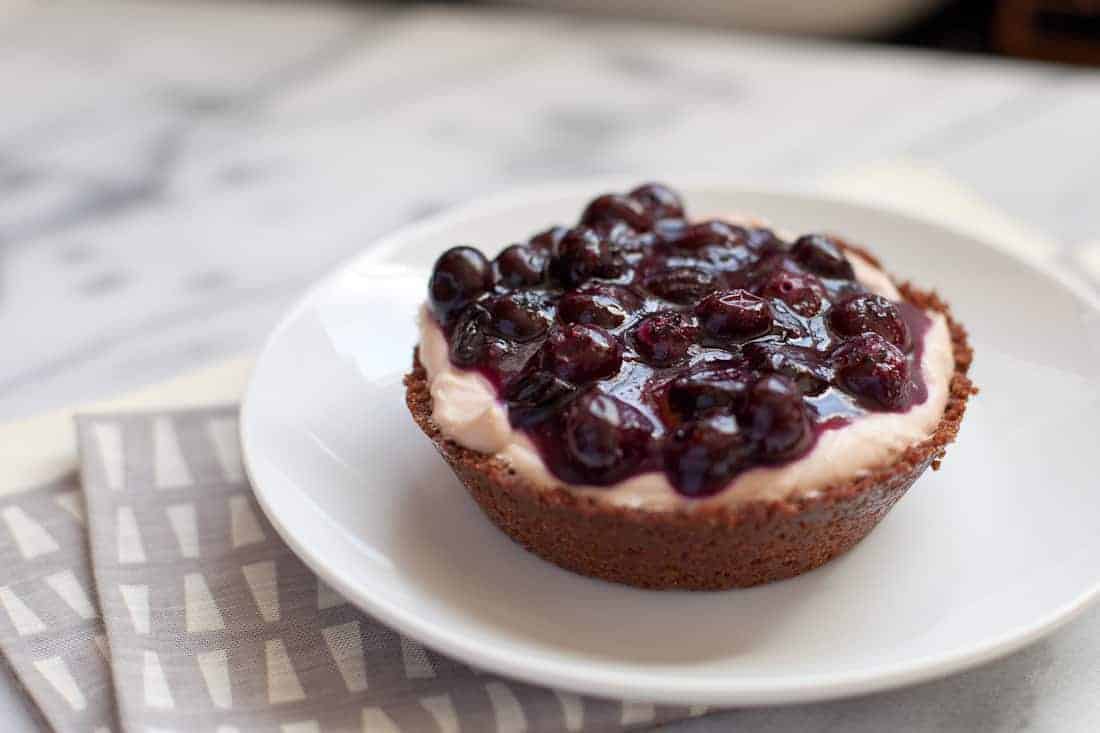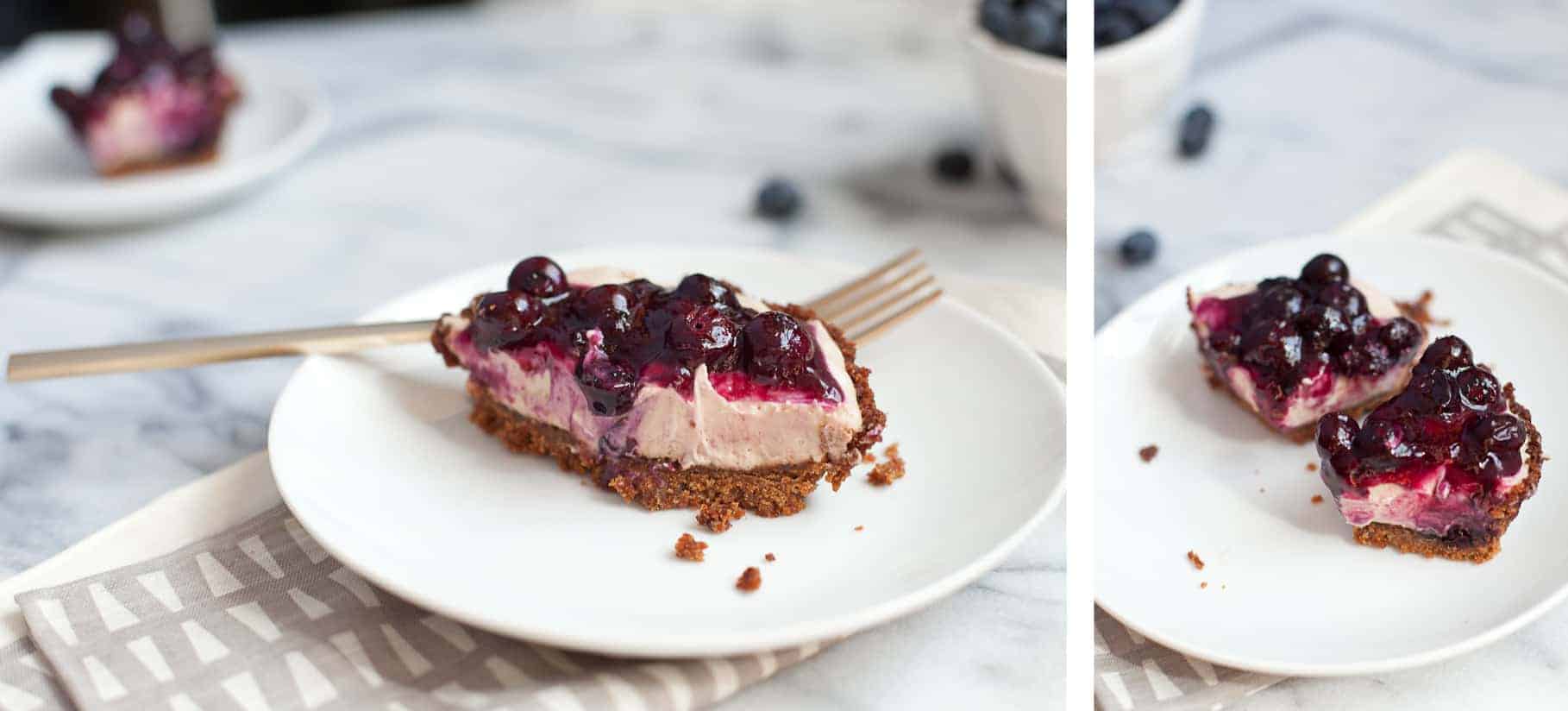 Happy pi day everyone!
More Blueberry Recipes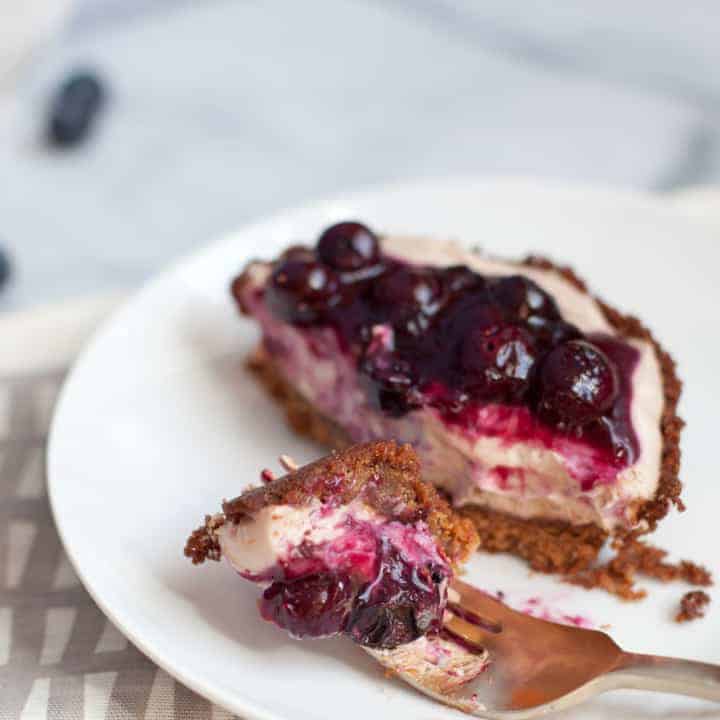 Blueberry Nutella cream pie
Yield:
One large 9-inch pie
Ingredients
Crust
2 cups gingersnap crumbs (I use Trader Joe's gluten-free gingersnaps and toss them in the food processor)
5 tablespoons unsalted butter, melted
Blueberry compote
2 tablespoons fresh squeezed lemon juice (from about 3 lemons)
4 teaspoons cornstarch
2 cups fresh blueberries
⅓ cup sugar (I used fine baking sugar, but granulated sugar will work just as well).
Cream filling
1 pint of heavy whipping cream
2 8-ounce blocks of cream cheese, softened to room temperature
1½ cups powdered sugar
¼ cup Nutella
Instructions
Crust
Preheat the oven to 375ºF.
Combine the gingersnap crumbs with the melted butter and mix thoroughly .
Use your hands to firmly press the mixture into the bottom and sides of the pie dish. (This requires some patience and a balance between gentle and firm).
Bake the crust until set, about 9-10 minutes (if it starts to puff up too much when you pull it out, you can use the bottom of a measuring cup to press it back down. Or just leave it as is, it's going to get filled with delicious creamy goodness and get pressed back down!). Set aside to cool completely.
Blueberry compote
In a small bowl, whisk together the lemon juice and cornstarch until completely combined.
In a small saucepan over medium heat, cook the blueberries and sugar, stirring, until the blueberries begin to release their juices.
Add the lemon juice and cornstarch mixture to the pan and bring to a boil.
Transfer to a bowl and put it in the refrigerator to cool completely.
Cream filling
In the bowl of a stand mixer (or with a hand mixer), whisk the whipping cream on high speed until it holds stiff peaks. If using the stand mixer, transfer the whipped cream to another bowl and set aside (do not worry about cleaning the bowl).
In the bowl of the stand mixer (or with a hand mixer in a separate bowl), beat the cream cheese until light and airy.
Add the vanilla extract, powdered sugar, and Nutella and beat until combined.
One cup at a time, fold the whipped cream into the cream cheese mixture until completely combined and smooth.
Spoon the cream filling into the baked crust and spread out evenly with a spatula.
Spoon the chilled blueberry compote on top of the cream filling and spread out evenly with a spatula or spoon.
Chill for 2-3 hours to set the cream filling before serving. (Or if you're in a hurry like me, put it in the freezer for an hour).
Notes
I used my great grandma's small vintage pie pan in the picture because I also made two Nutella-free mini pies for someone with a nut allergy, but this recipe will fill a deep pie pan.
Inspired by Just Putzing Around the Kitchen