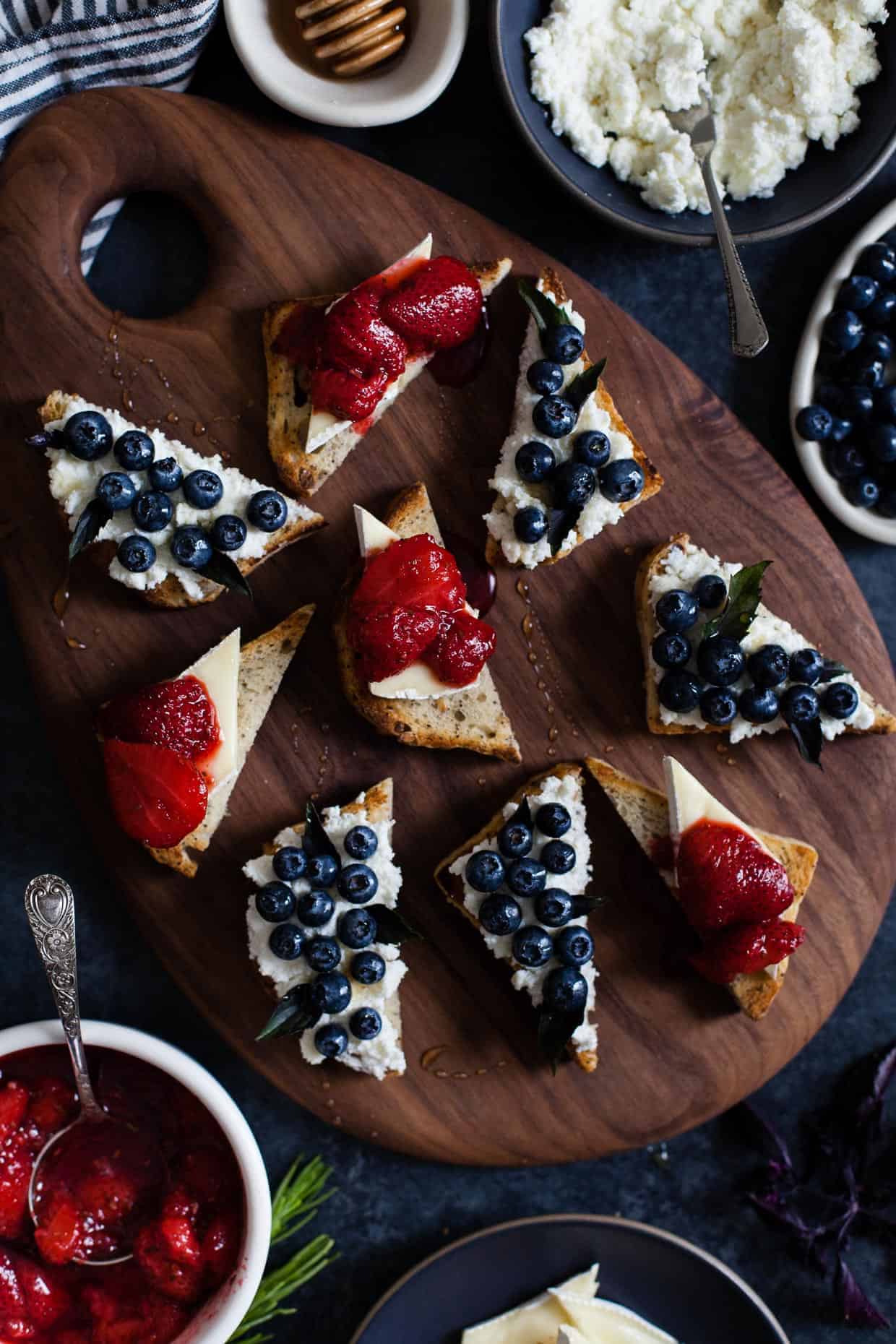 On Zo's first playdate with the neighbor baby, he pulled her hair so hard she cried. I told her it means he likes her (or else is jealous of her 3-month-old floppy mop of locks). I think she understood because on their next playdate, she stuck his hand in her mouth. Assertive and knows what she wants. Licking something to claim it as your own is a valuable life skill. Take these berry, herb, and cheese toast bites, for example. I licked them all. They're mine.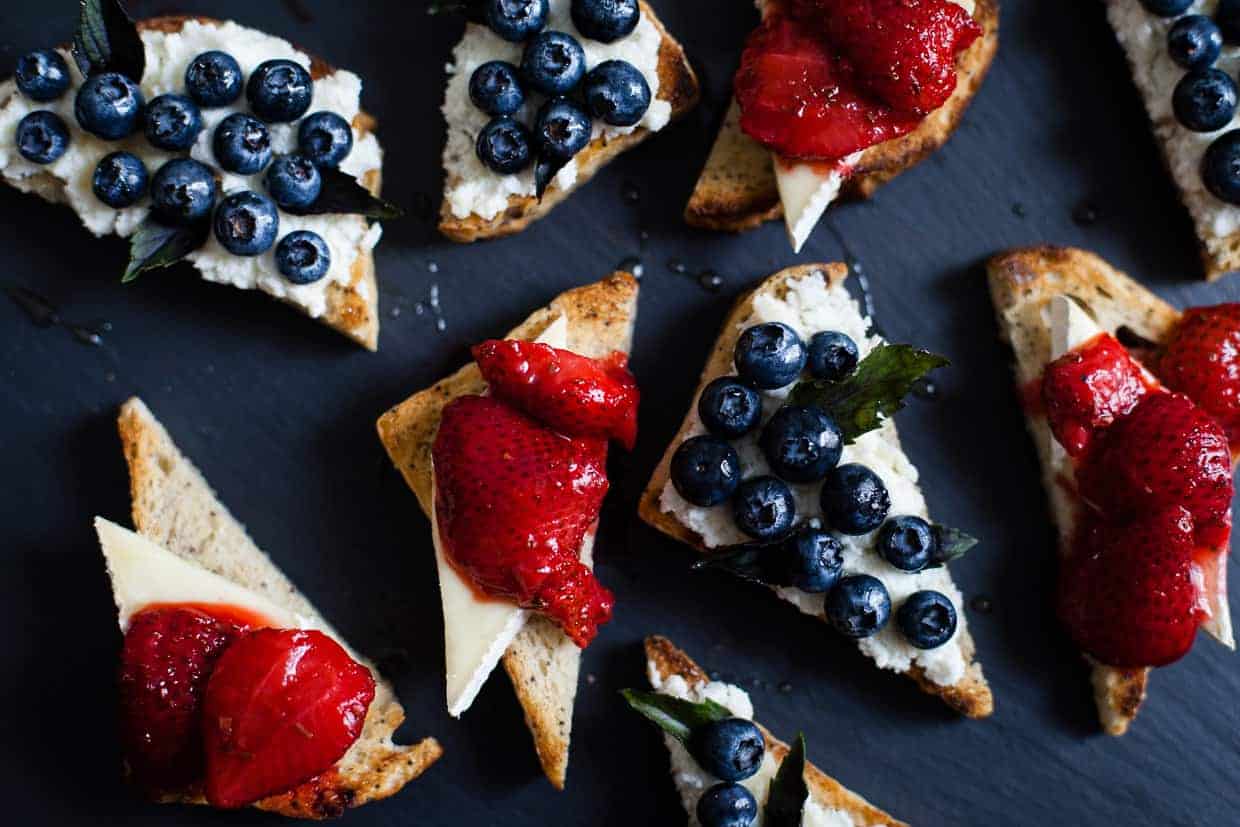 We're going to fancy up your 4th of July party with fruit, herb, & cheese pairings on top of toast plates for a quick but festive party app. Mostly I just wanted an excuse to turn an entire loaf of Bread SRSLY's sourdough into toast using my new KitchenAid Pro Line Series Automatic Toaster - it's like an exclusive penthouse-access elevator for toast. The slot senses when you drop bread in and automatically lowers to toast. A light ding lets you know the toast elevator is rising with perfectly golden toast. A high-end toast tanning bed with a button that reads - I kid you not - "A little longer." If the toast is not removed after 45 seconds, the lift lowers to keep it warm. TOAST SNOOZE BUTTON.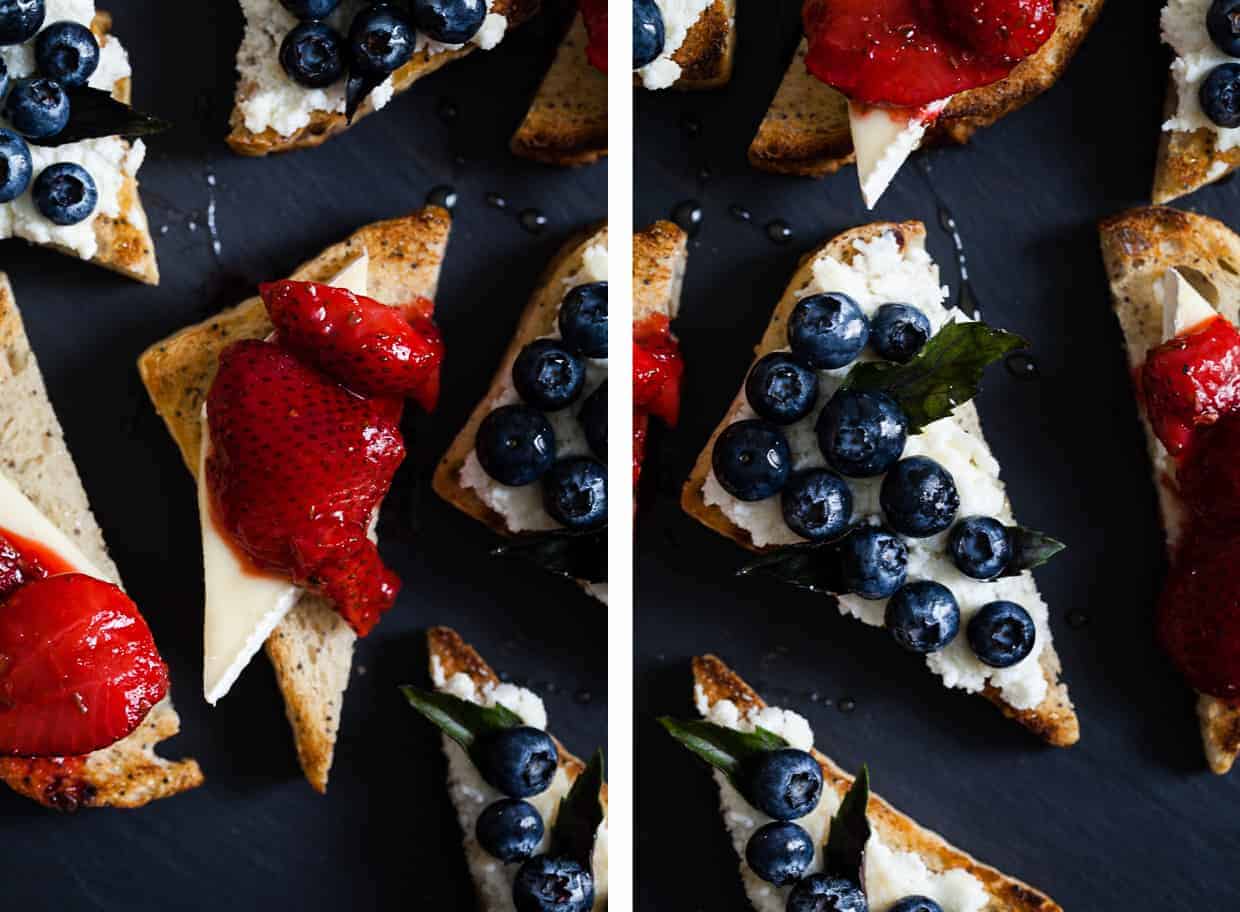 My red, white, and blue toasts are just two topping mash-ups - basil / blueberry / honeyed ricotta & rosemary / strawberry / brie - but toast knows no bounds. Go wild with your own berry / herb / cheese combos! For inspiration, try bringing the herbs to the fruit for a sniff pairing test at the market (totally normal, guys).
Here I've topped a mild honeyed ricotta with blueberries, whose subtle bright sweetness might get overpowered by a more assertive cheese. And a few sprigs of purple 'wild magic' basil from my neighbor's Zo's boyfriend's garden add a touch of spicy sweet freshness.
Next, summer's sweetest candy – s-s-s-s-strawberry - gets cozy with winter's woody rosemary in this luscious piney compote that's spooned atop a creamy buttery brie. Strawberries and cream, anyone?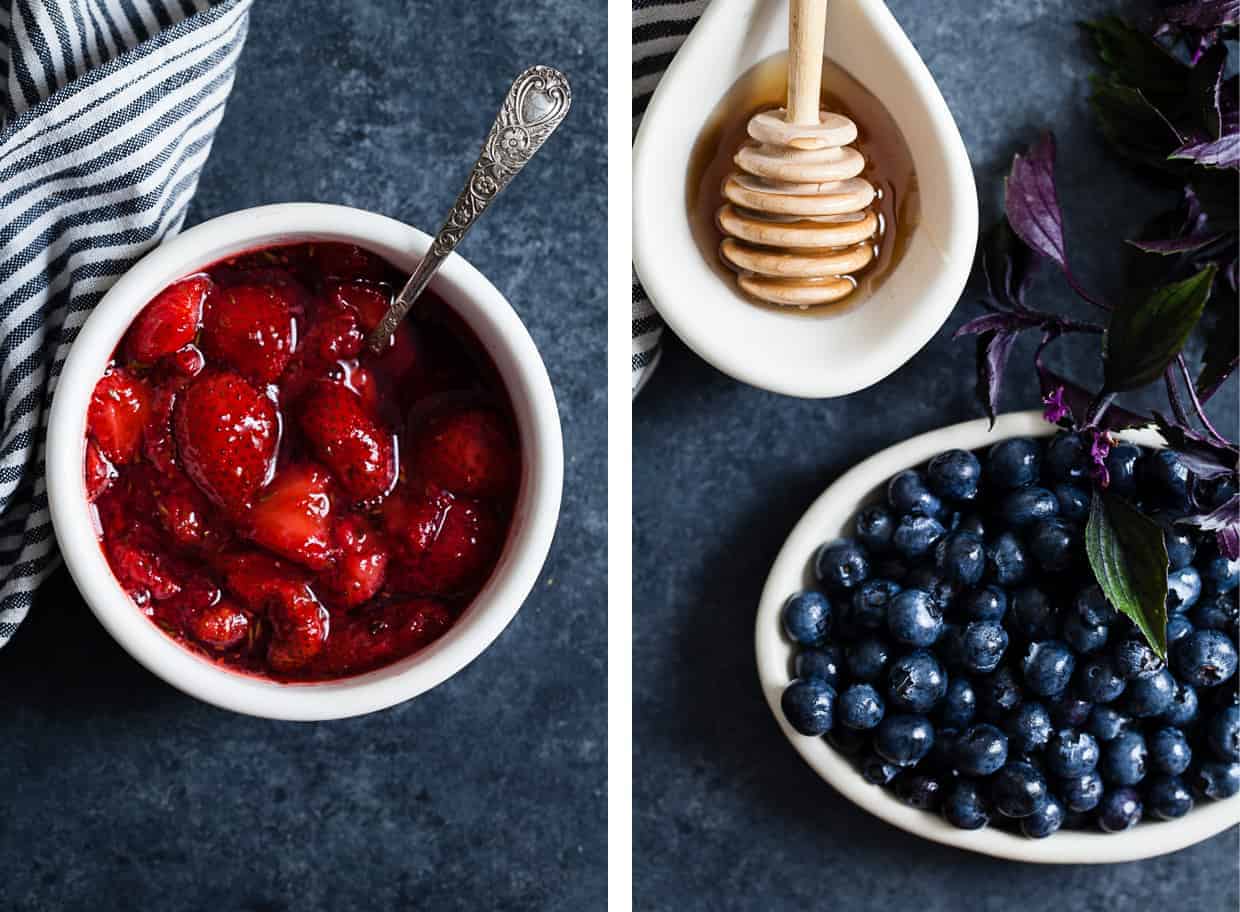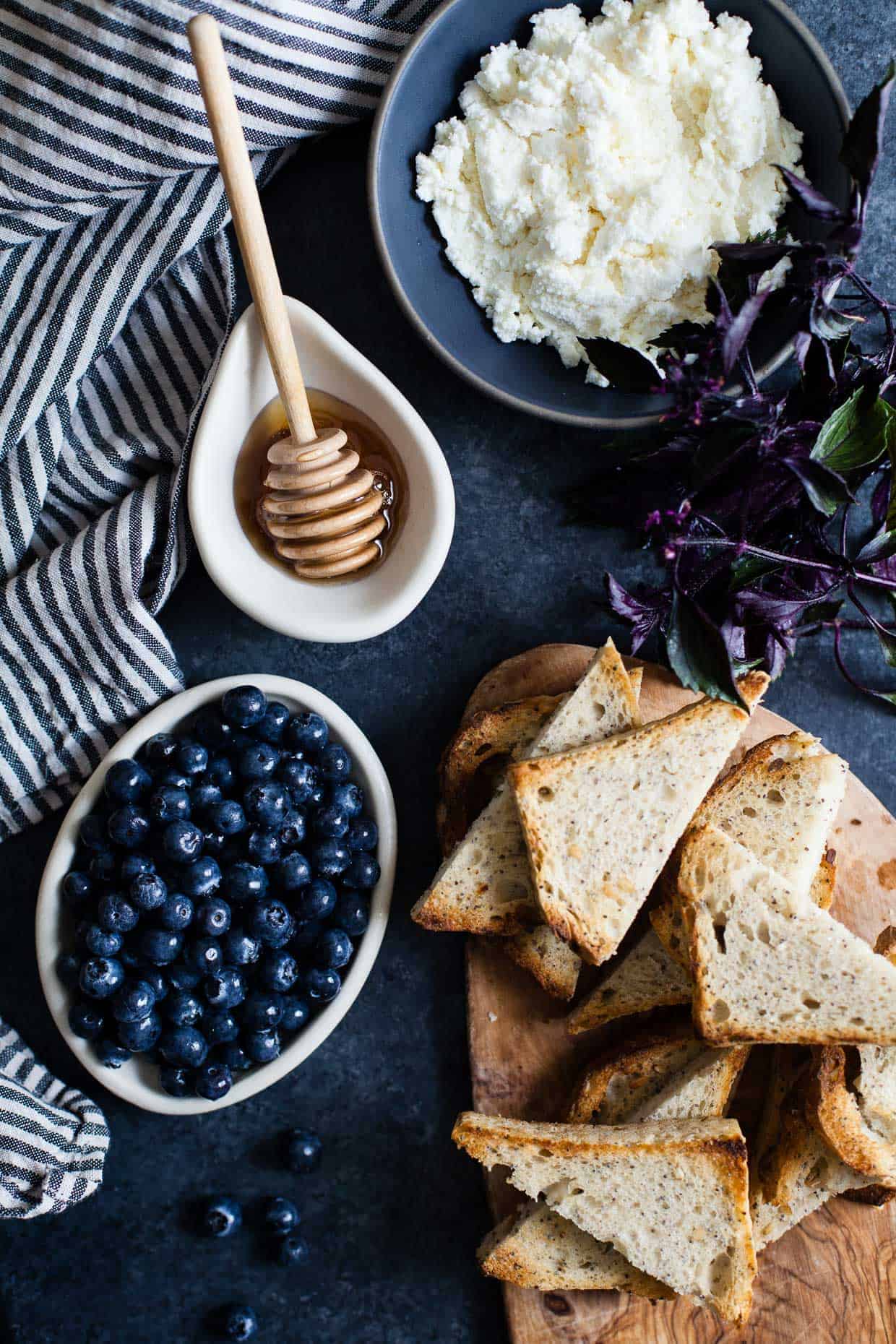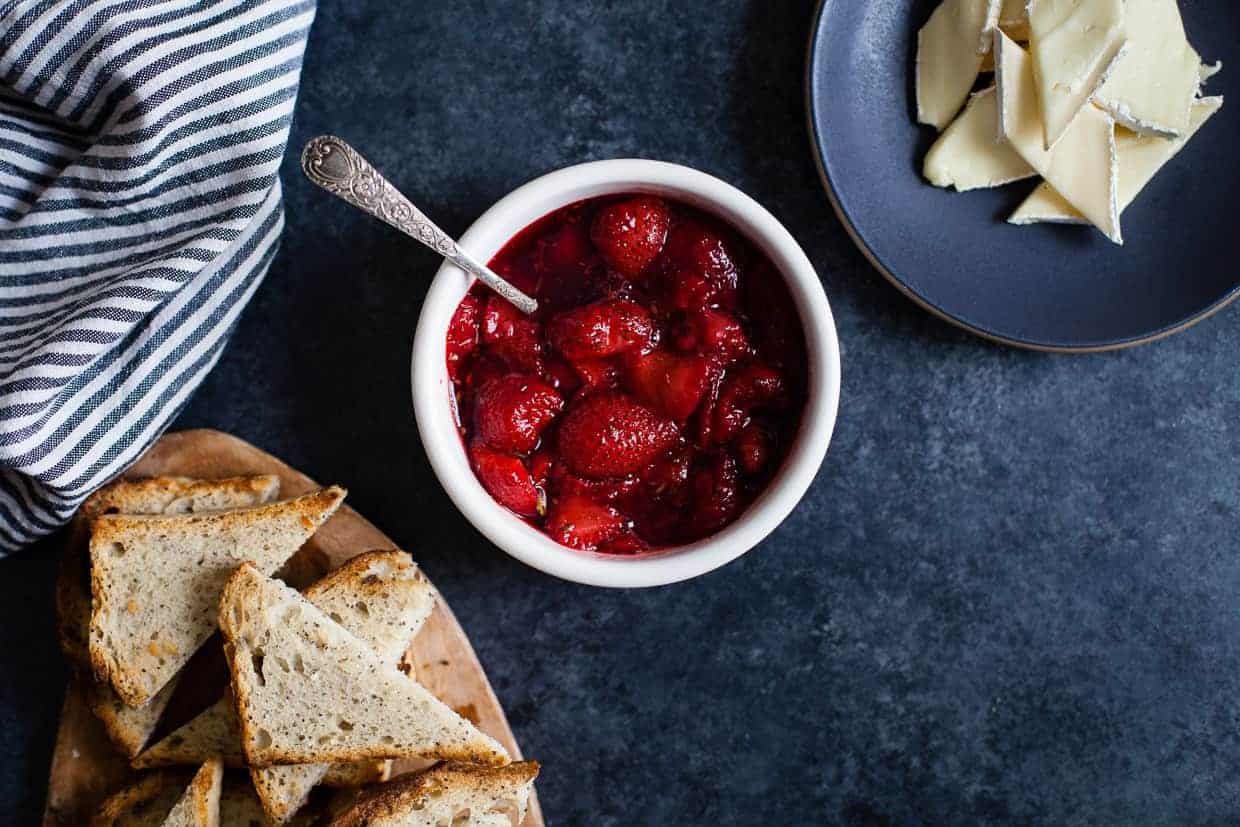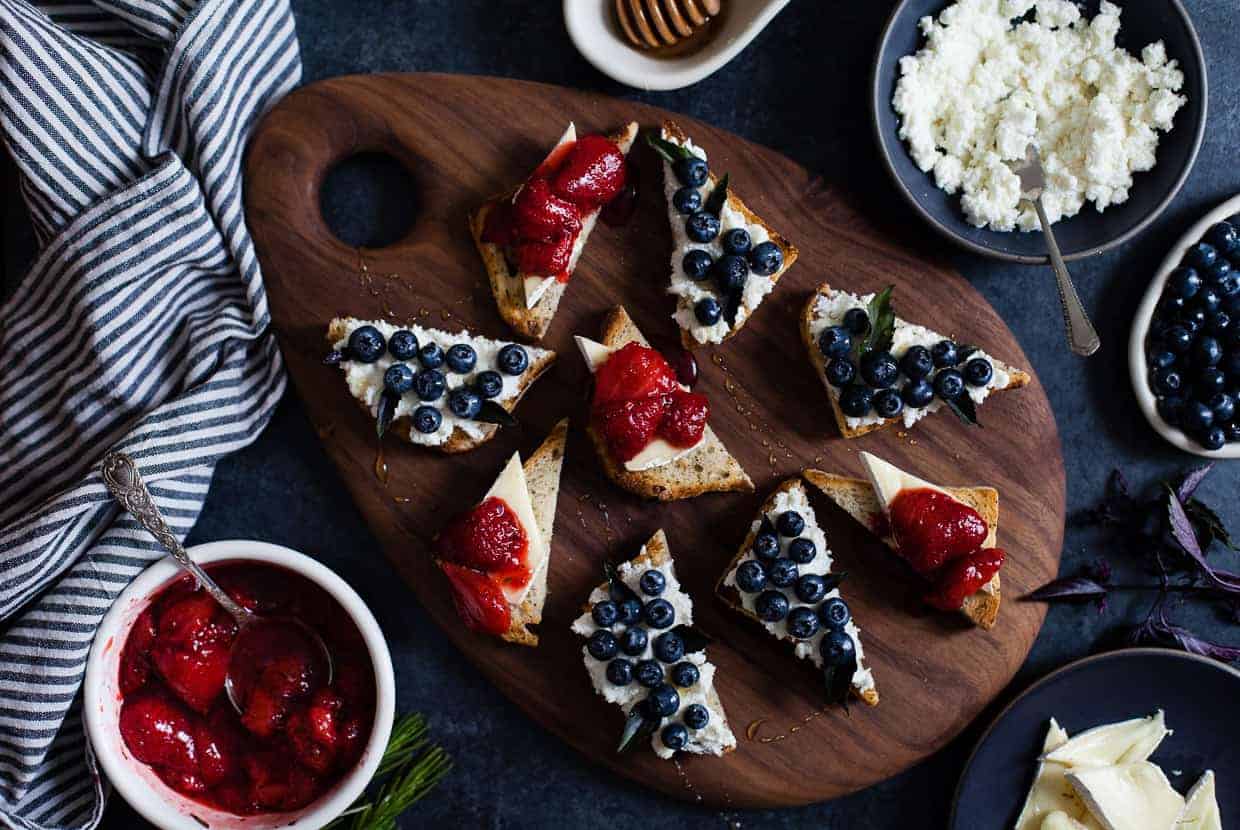 Get the recipes over on KitchenAid's blog, The Kitchenthusiast!
Thanks for reading Snixy Kitchen! To stay up on what's coming out of my kitchen, follow me on Facebook, Instagram, Twitter, Bloglovin', Pinterest, or subscribe via e-mail to get new recipes right to your inbox.