This healthy smash cake is a gluten-free refined sugar-free banana date cake with maple cream cheese frosting. This smash cake recipe is the perfect healthy first birthday cake (with a naturally green dragon scale frosting option), but is also delicious enough for fancy dinner party!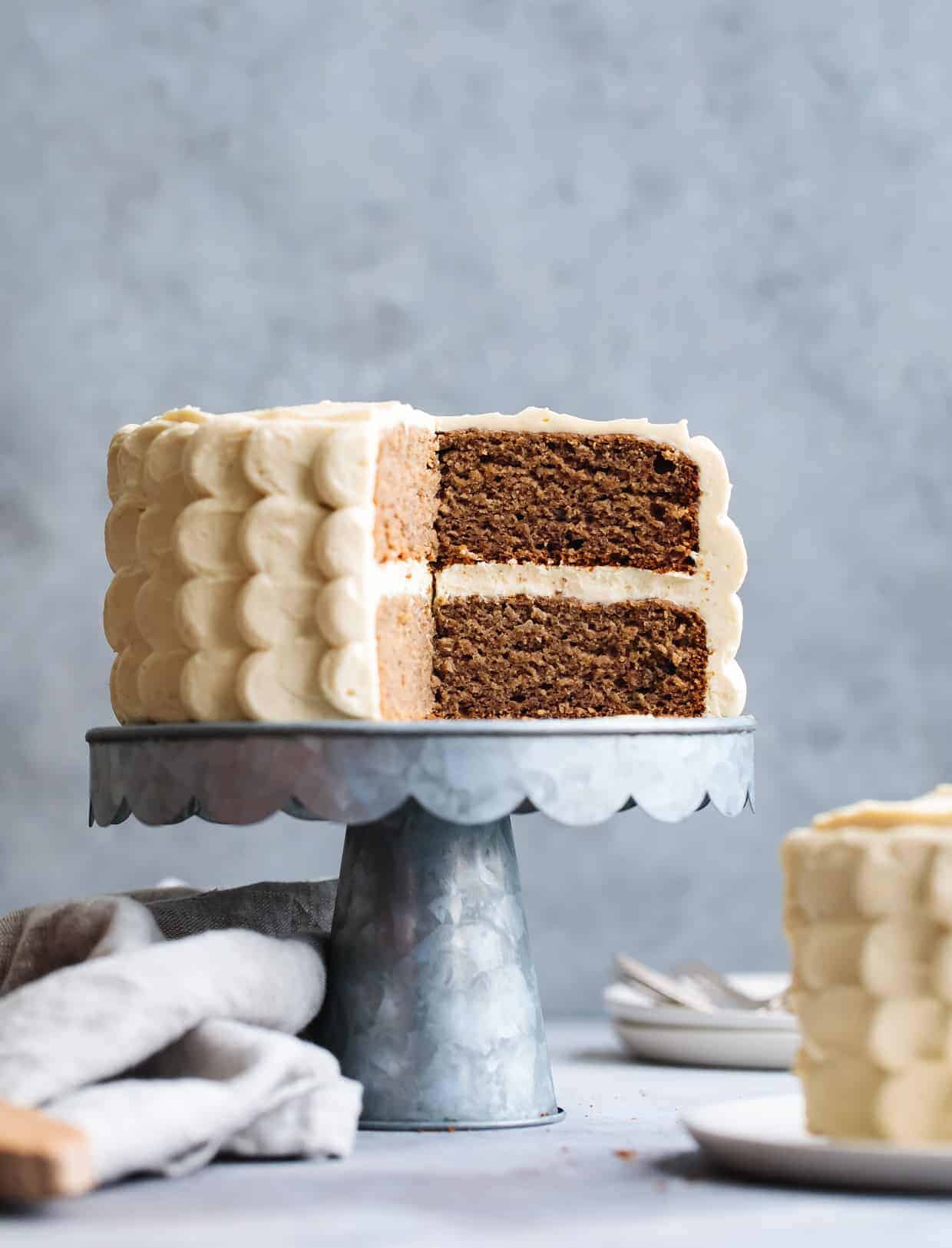 Have you ever seen someone hug a cake before? This spiced banana date cake is a truly hug-worthy cake. I've been working on the recipe since my friend's son turned one about 3½ years ago. This final version that I made as Zoella's 1st birthday smash cake experience for her first birthday party this weekend is exactly perfect and she agrees (green frosting optional).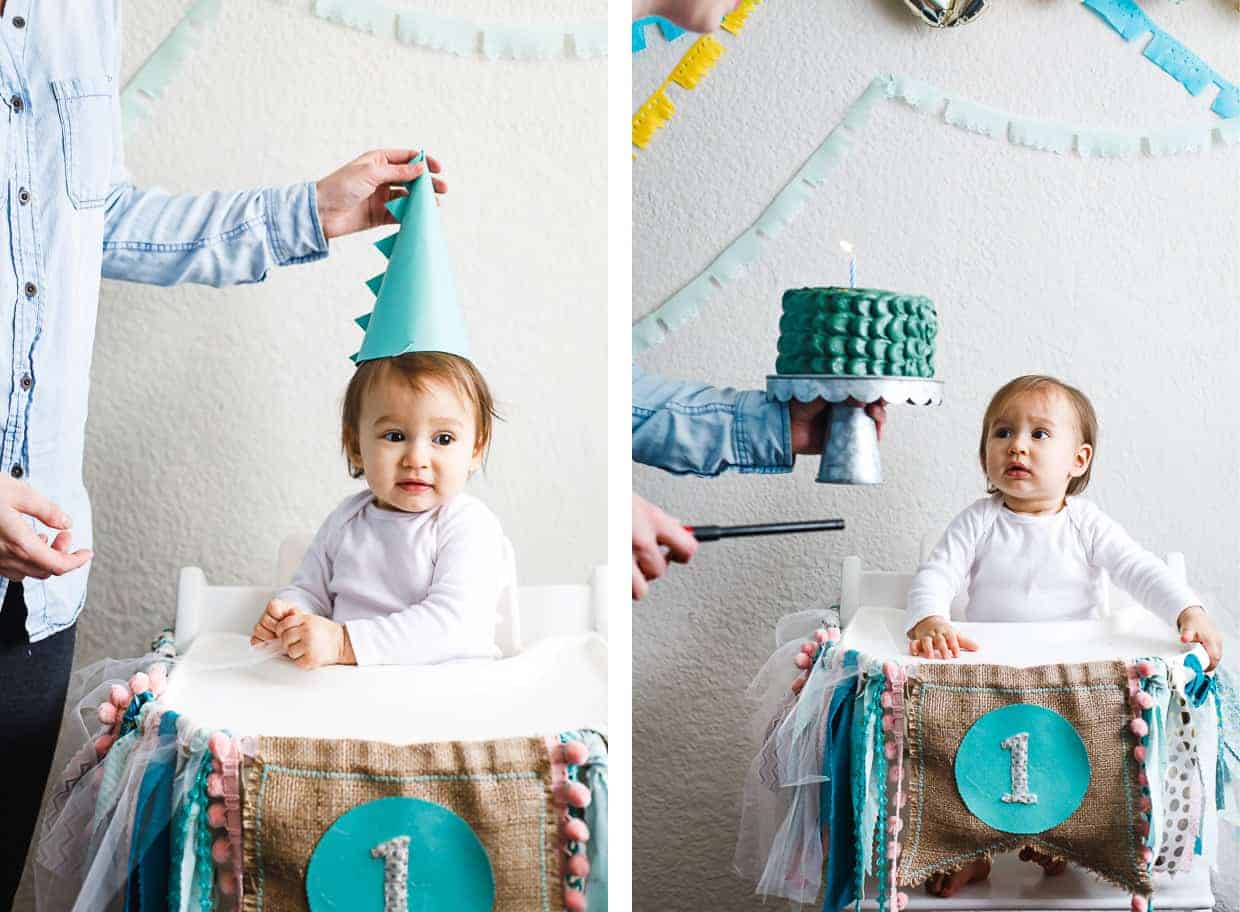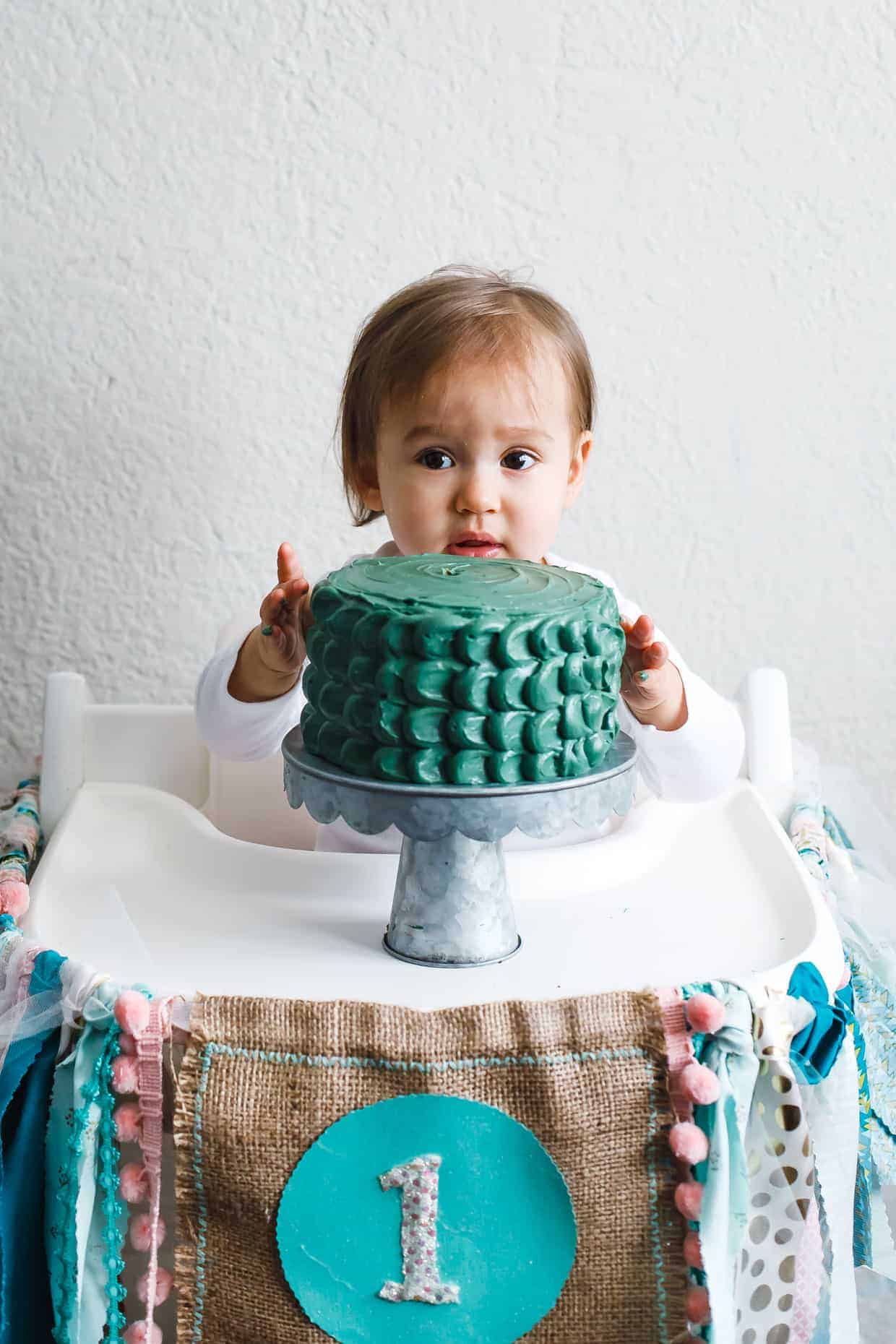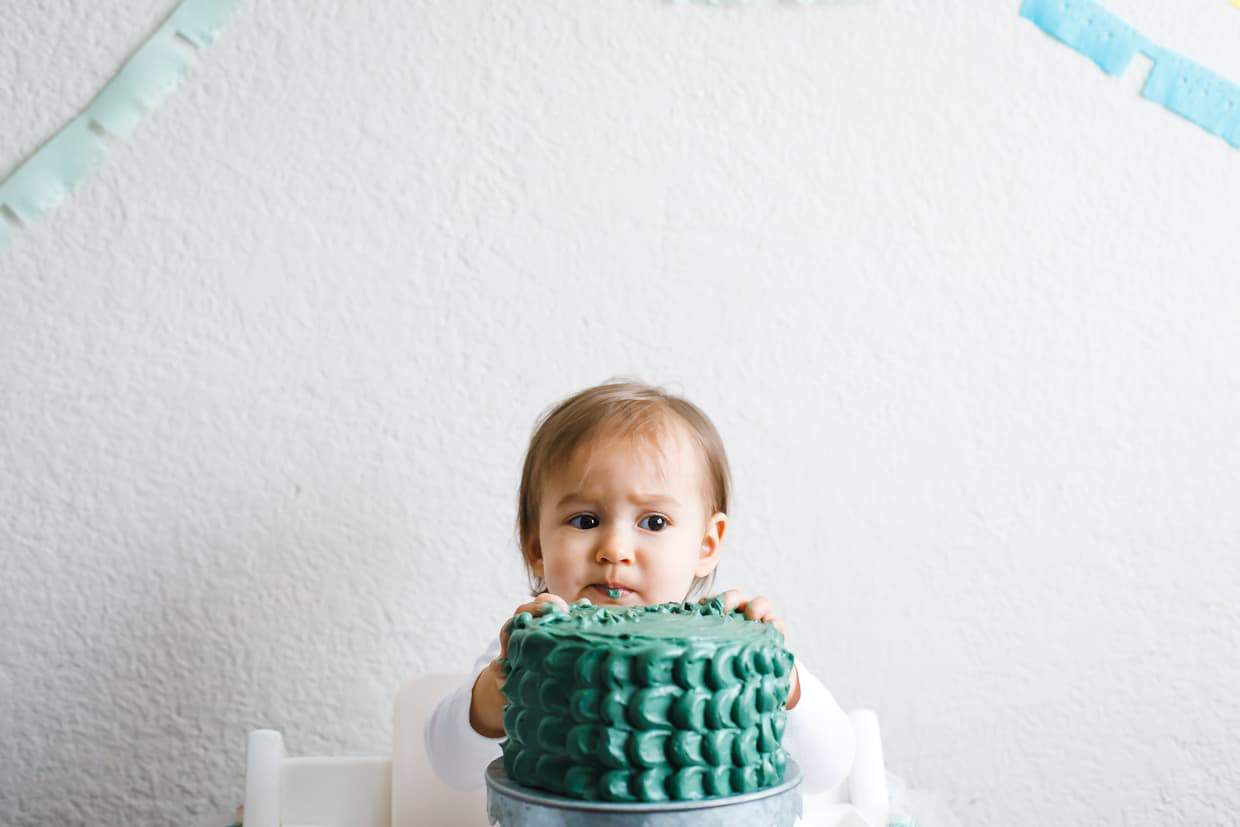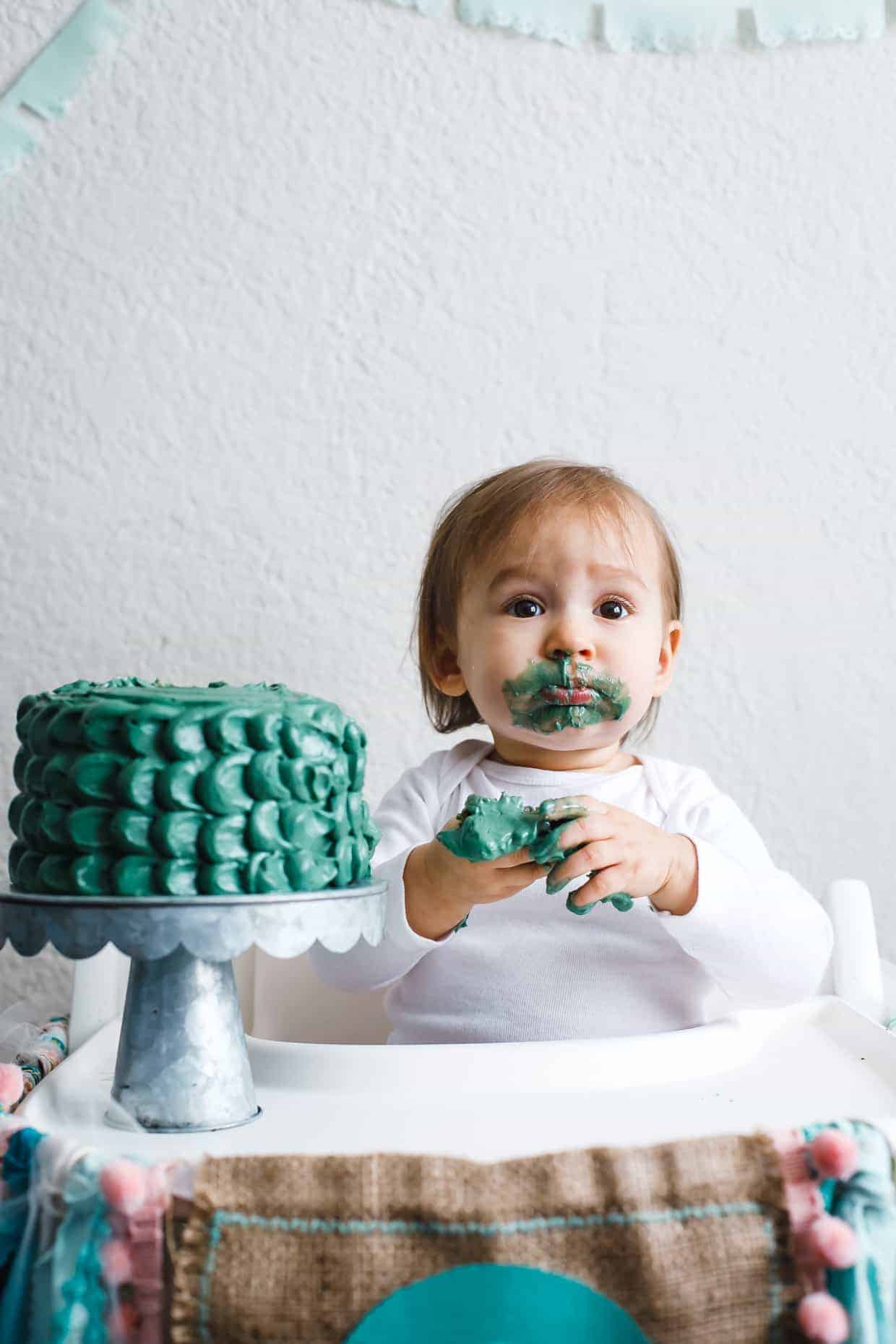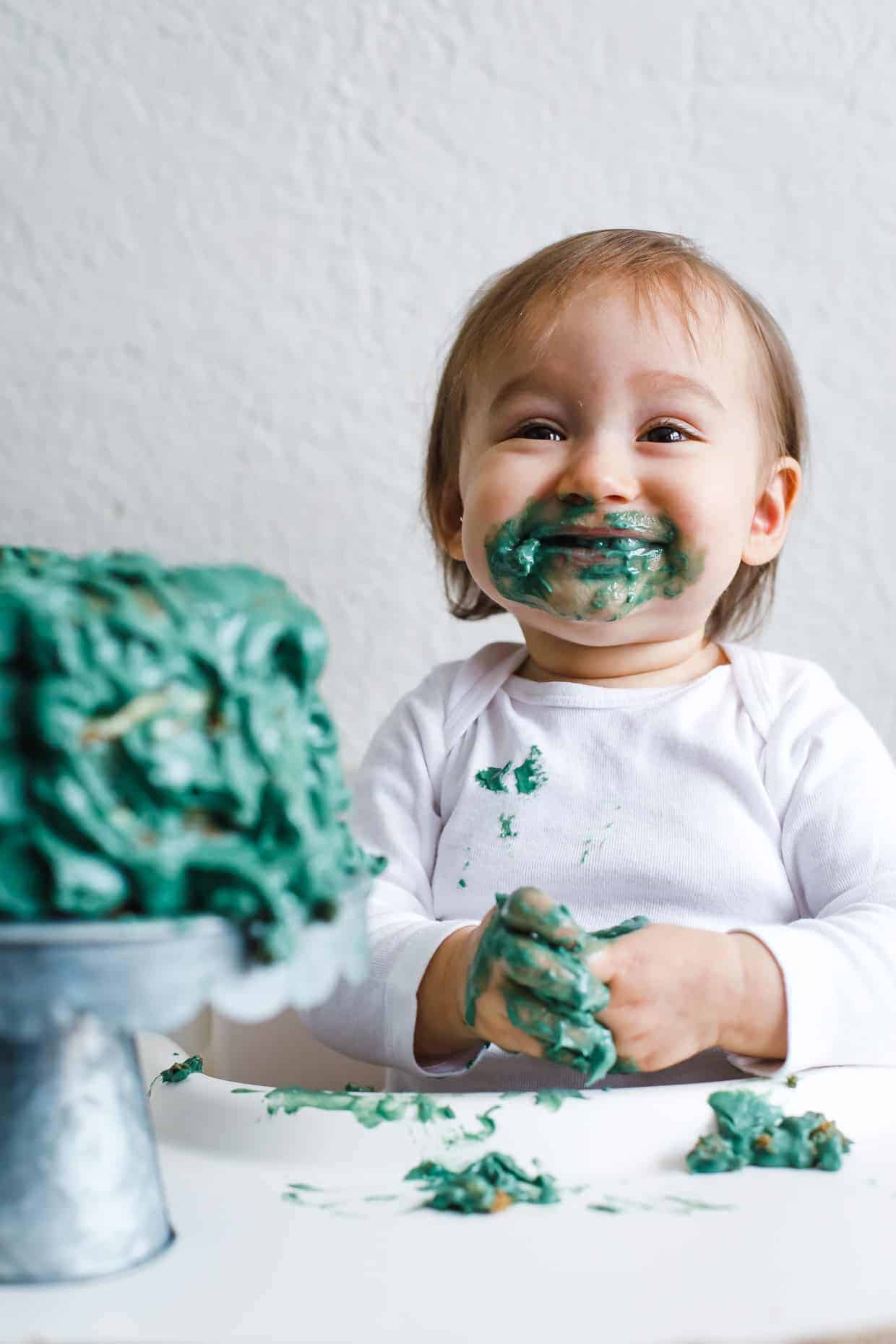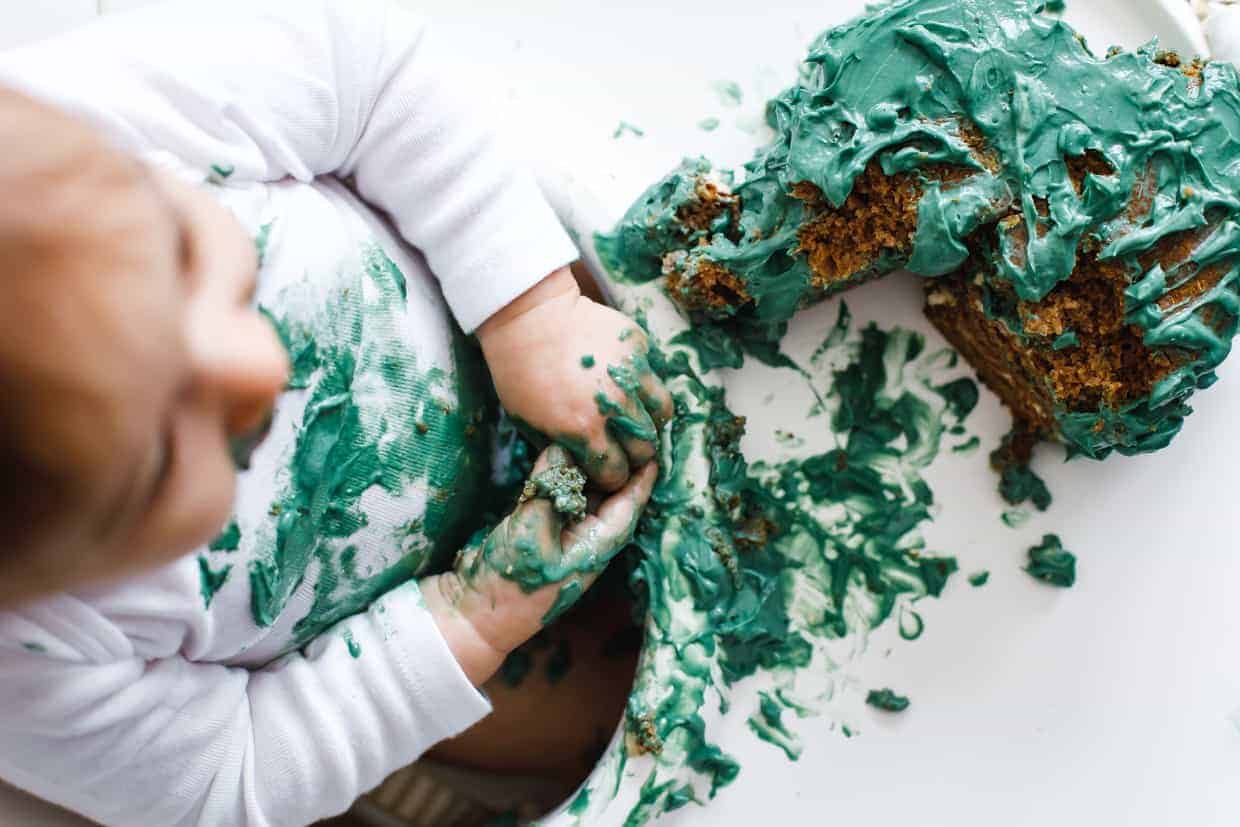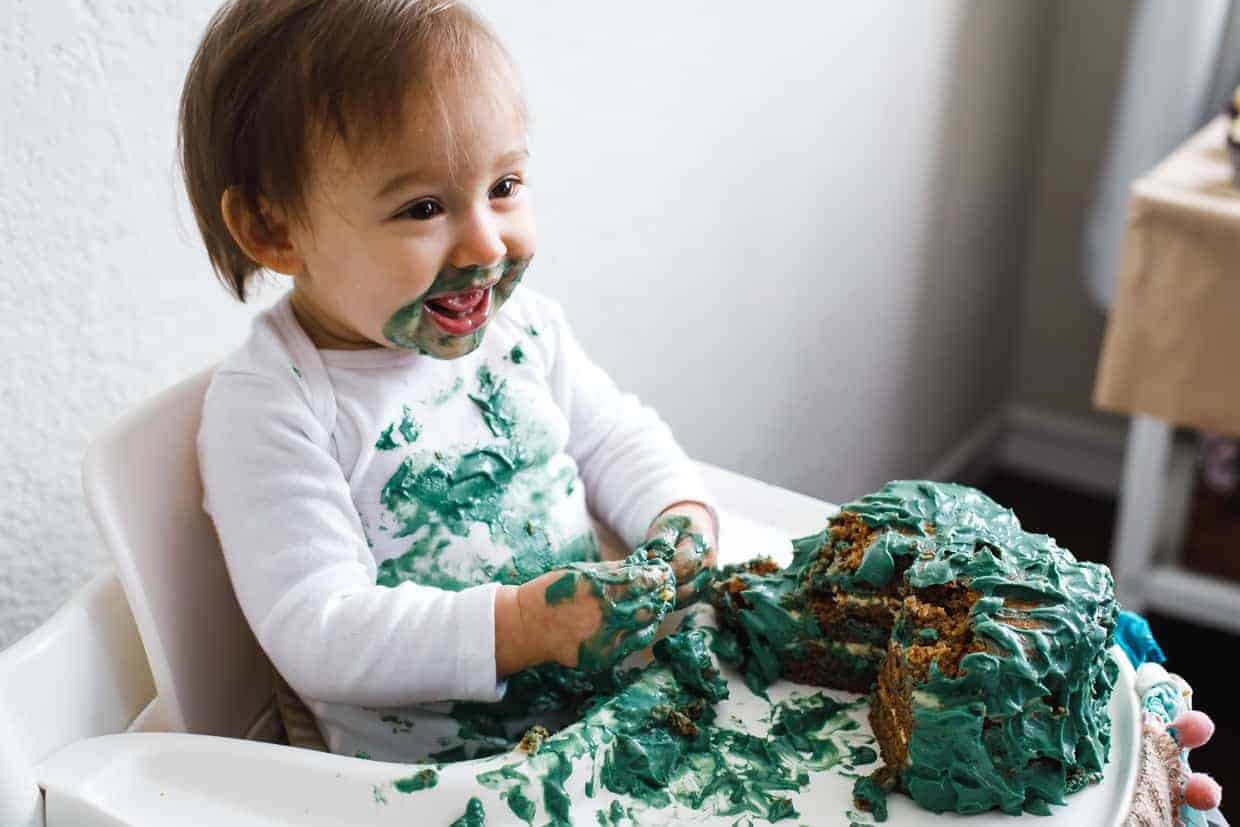 Healthy First Birthday Cake: Baby Smash Cake Recipe
She smushed and licked and grabbed fistfuls and fistfuls of cake until ultimately, with green frosted fingers, she lifted up a layer and hugged the cake. After shoving most of it in your face with intermittent "mmm"s and frosting-filled grins, what else is there left to do but hug the cake? I mean, I too love cake so much I want to hug it. On a purely instinctual level, we can all relate. We all feel that way about cake, but when was the last time you hugged a cake?
What a way to welcome in the world of cake.
It was the vv best most perfect first cake experience for her and everyone watching it happen. Get it girl! (Special Thanks to Todd for taking the camera without warning and capturing these gooey green photos of Zo!)
How to Make a Smash Cake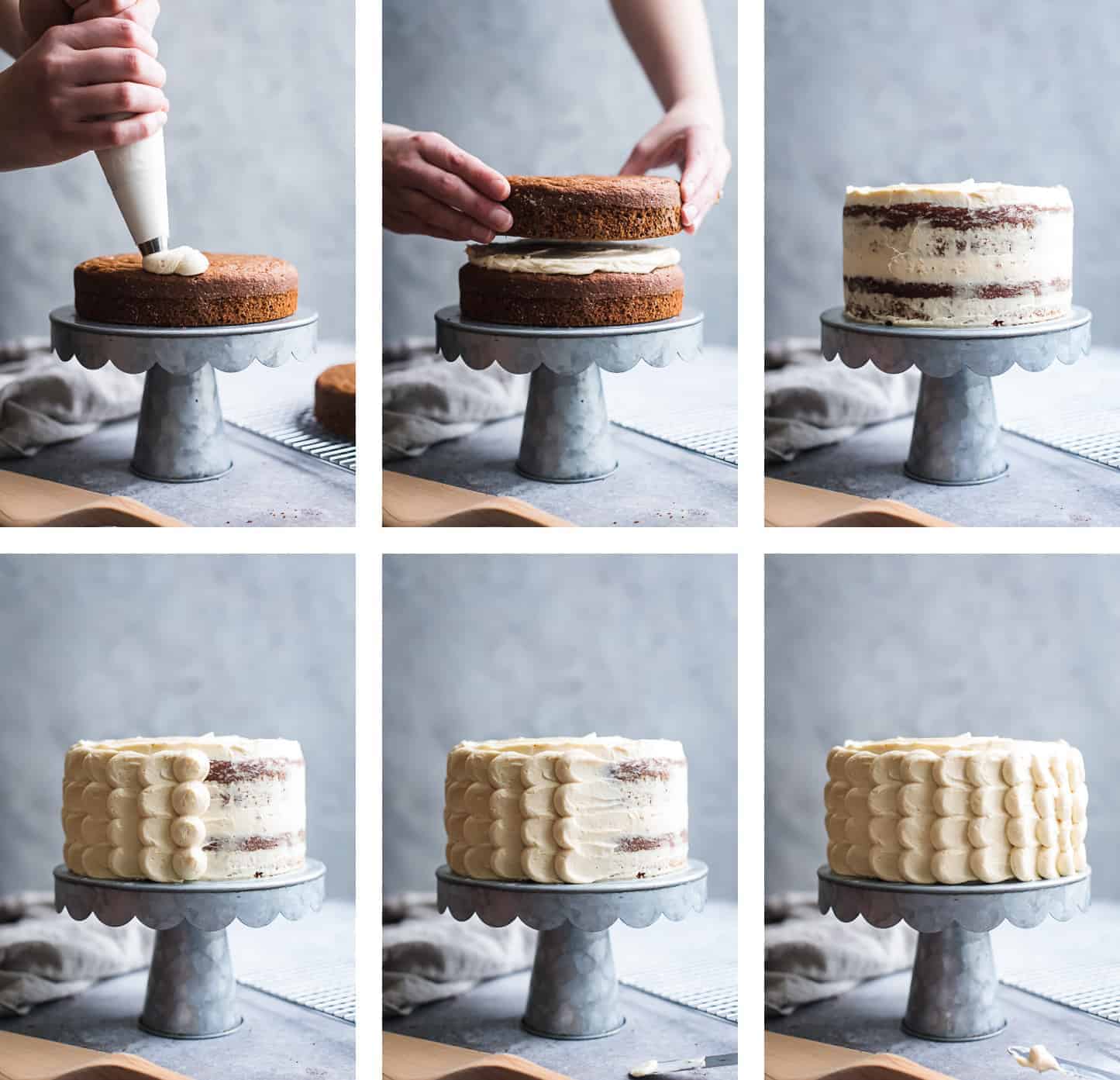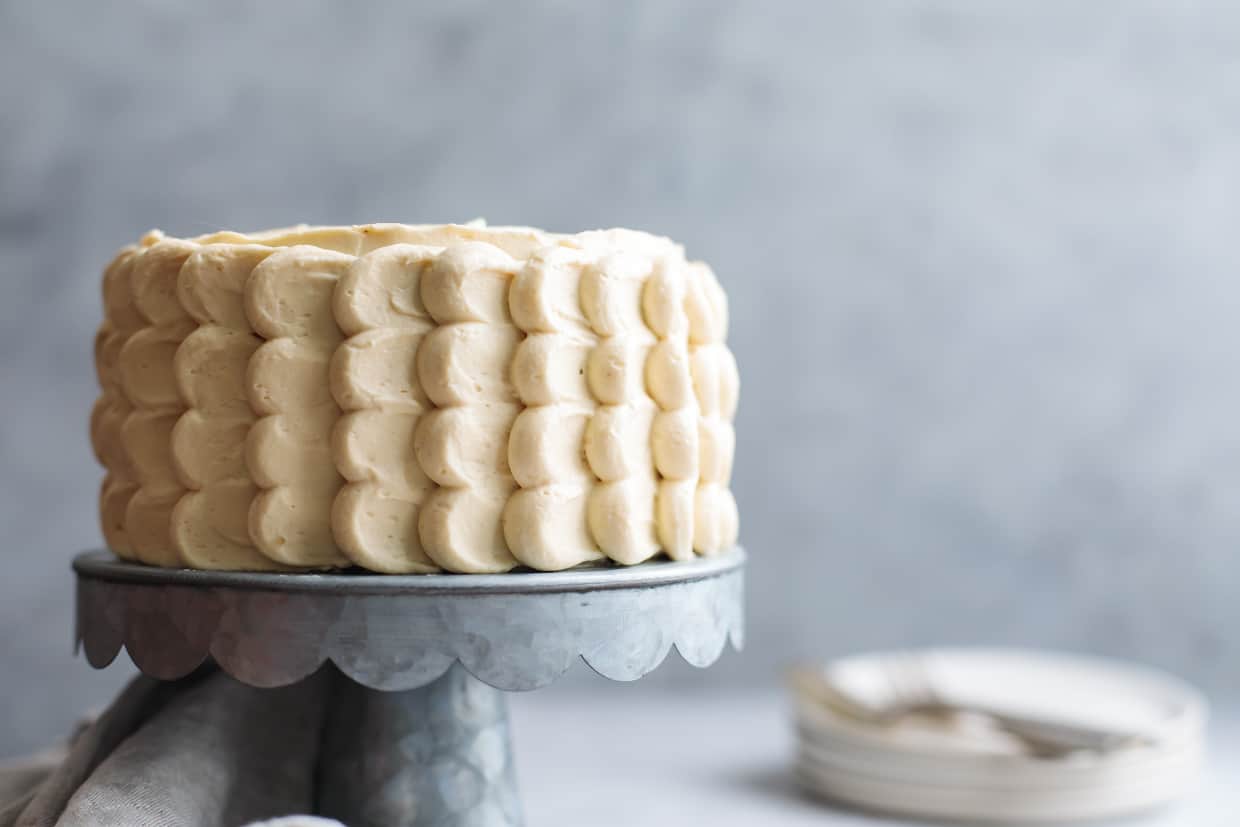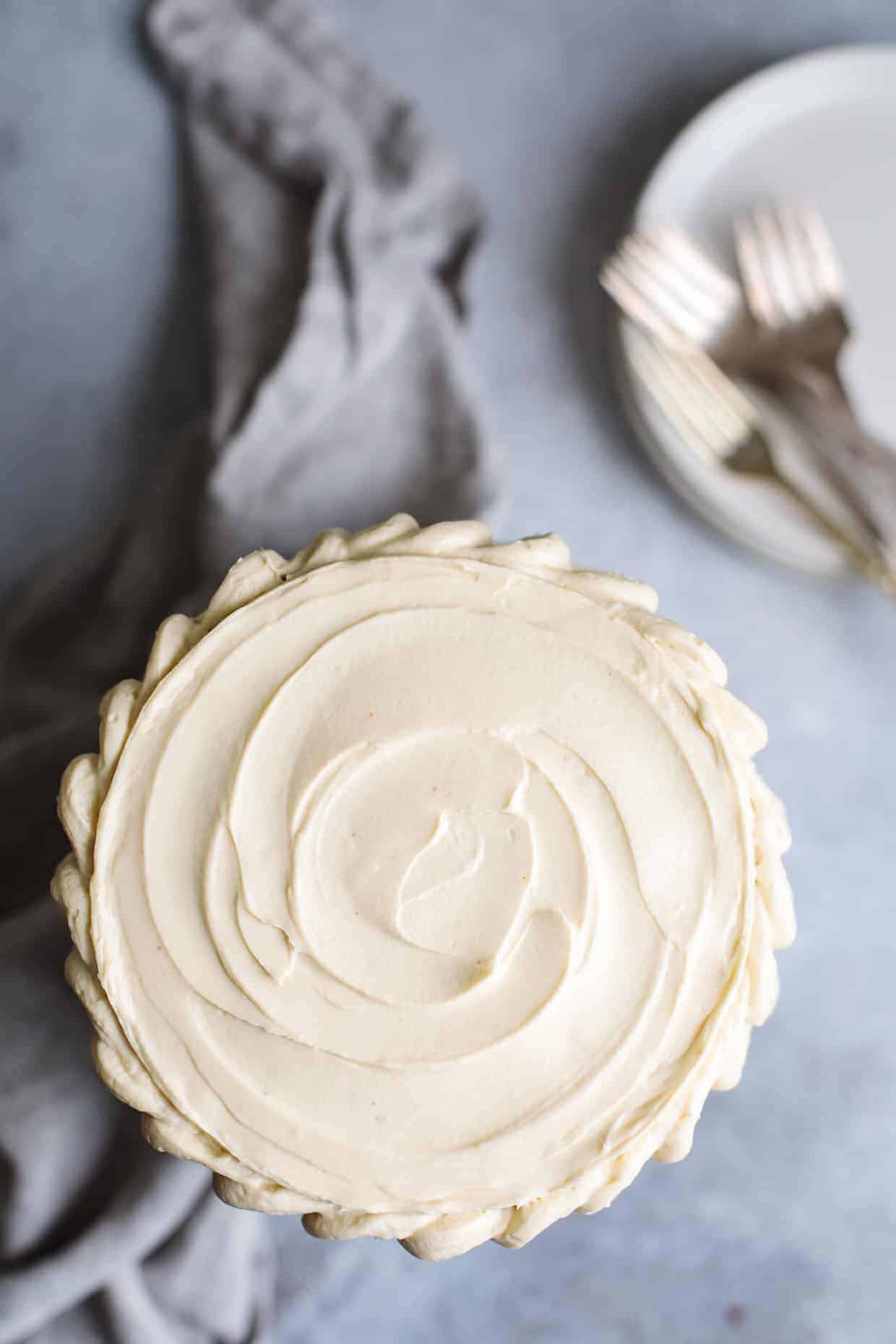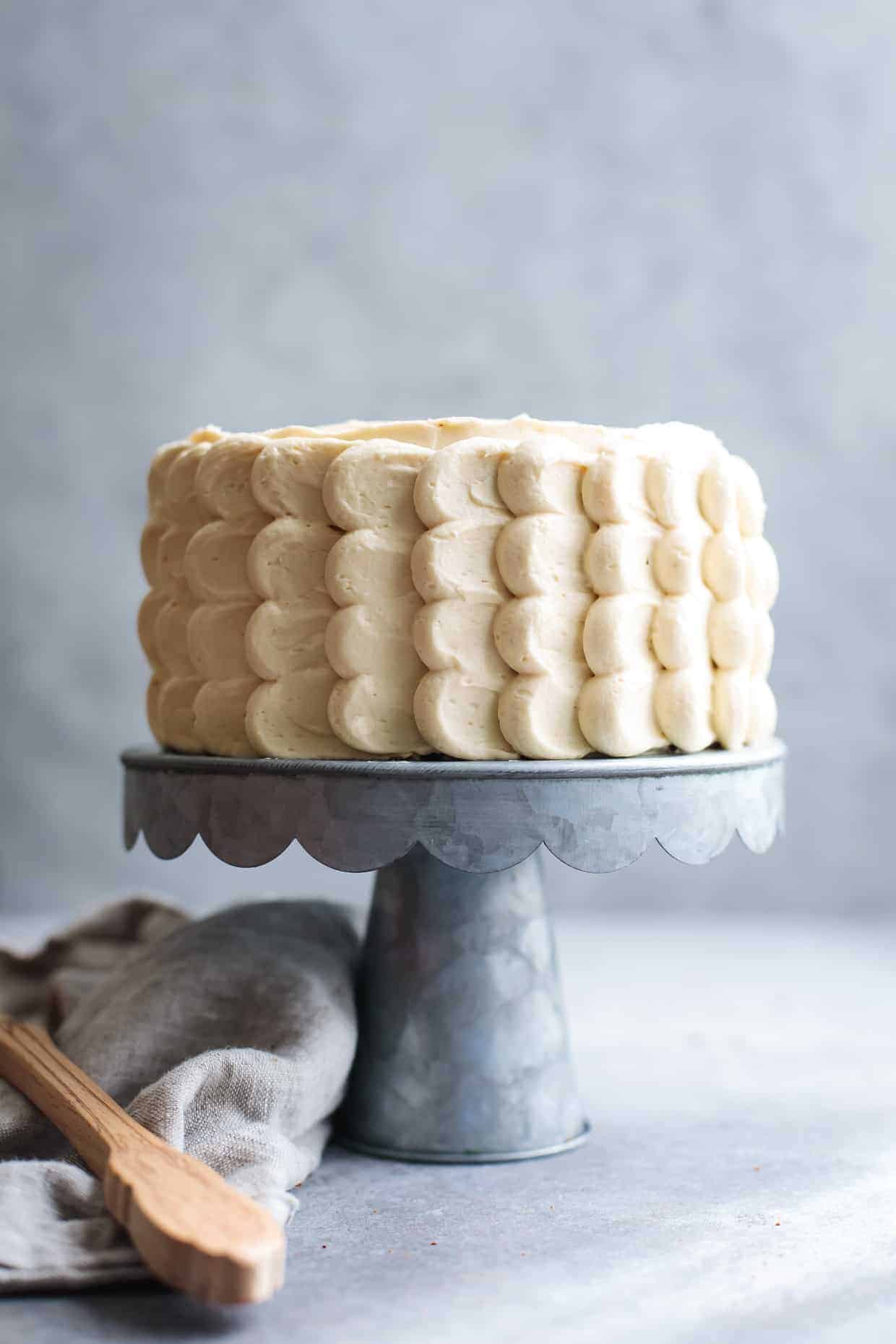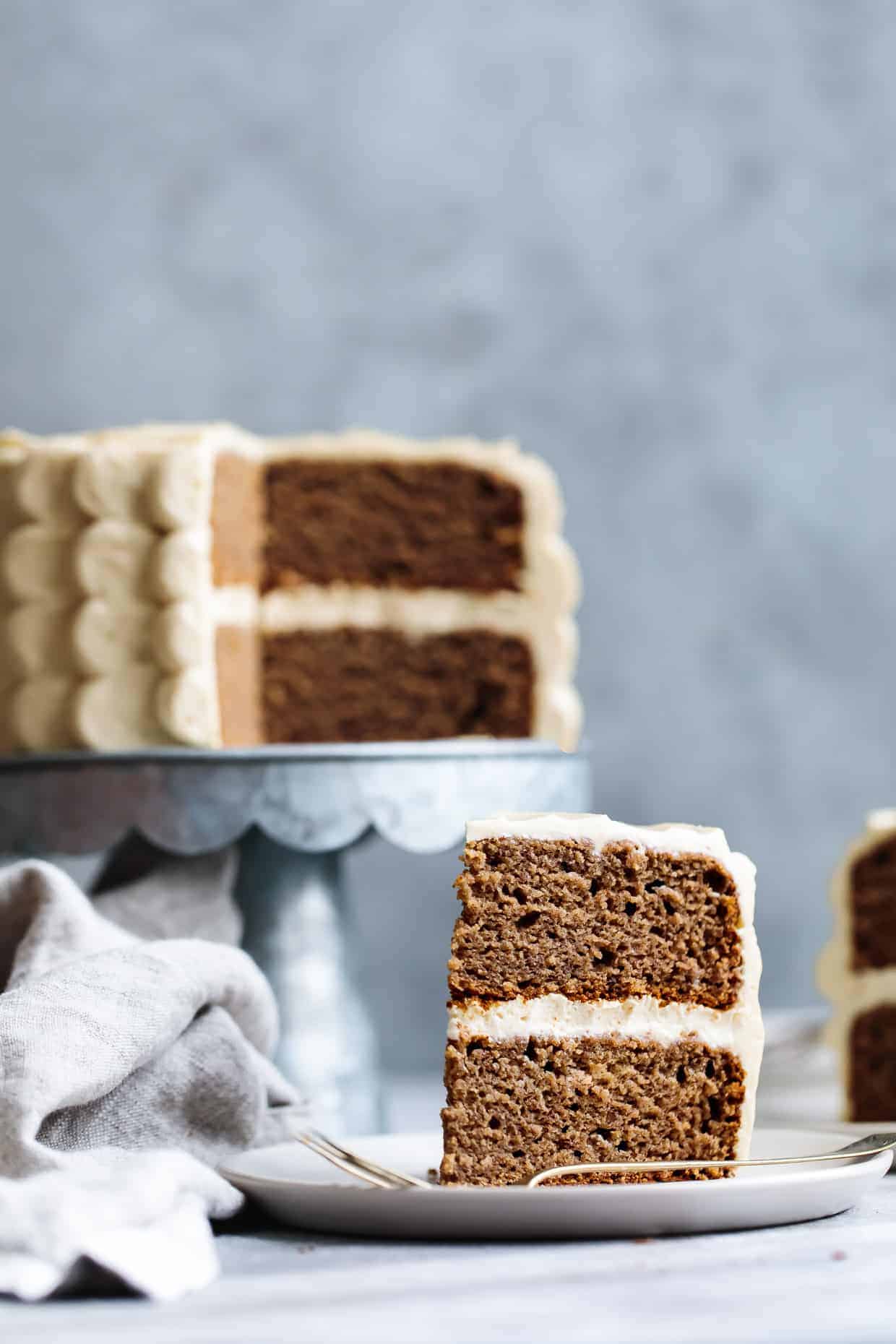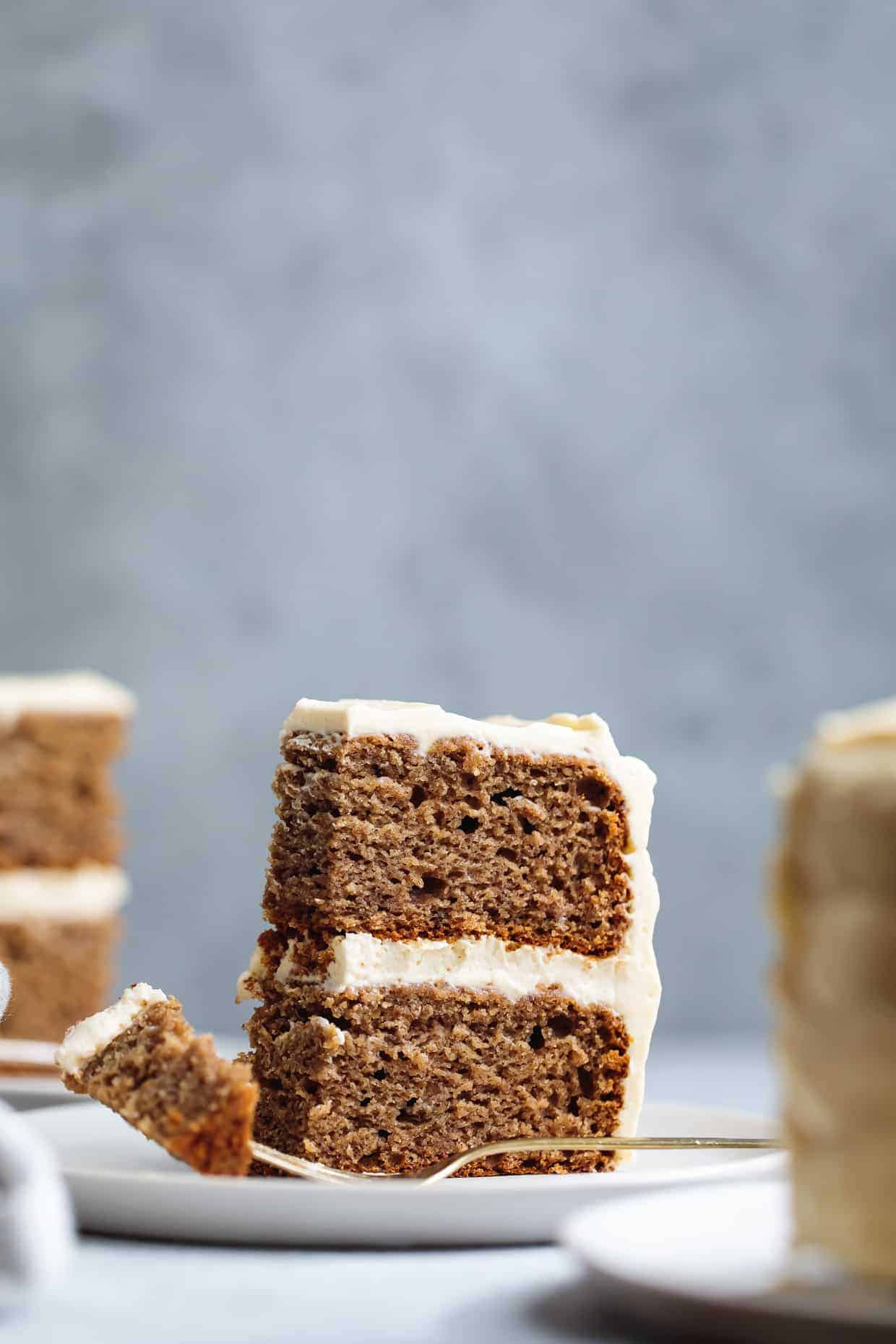 Dragons Love Tacos Party
Also, did you know that dragons love tacos? Well they do, so we threw a taco party for dragons (based on the popular book Dragons Love Tacos). We completely over-estimated how much taco meat we'd need - the book suggests getting a boat and filling the boat with tacos, which is approximately what I did, but we were a few dragons short of finishing. So...taco week?
Keeping with the theme, her party smash cake version had naturally green spirulina-tinted frosting, decorated as dragon scales. And, though they were certainly offered the mashed up remnants of her cake, the guests got my classic chocolate cupcakes with naturally-dyed hibiscus mango dragon flame frosting. And churro rice krispie treats because #tacoparty.
Lucas and I spent an evening cutting out those papel picado streamers using Honestly Yum's DIY, and I decorated the food table with a taco shell banner, which was so super cute, but also apparently confused a few guests who accidentally ate the stale decor. Oops.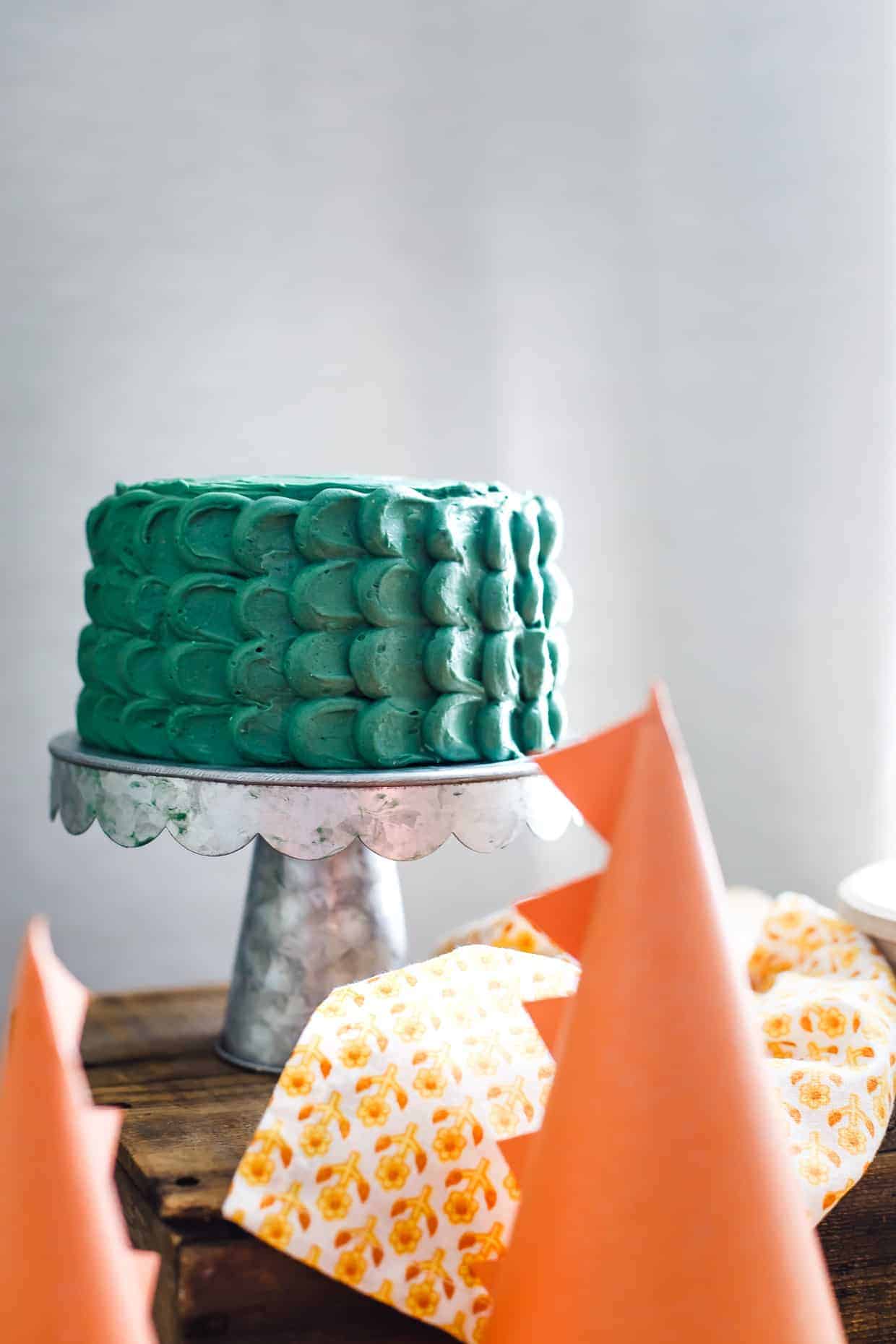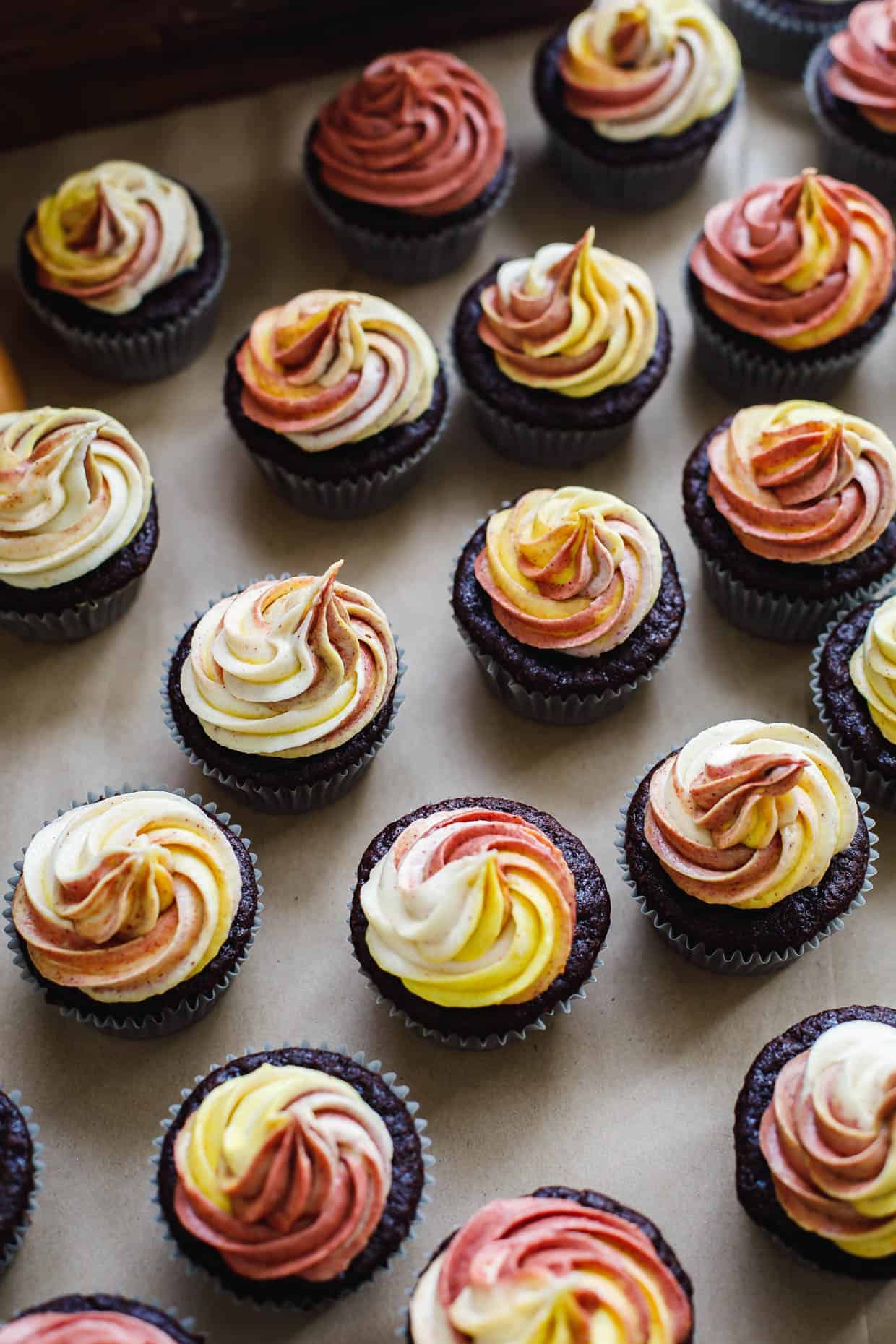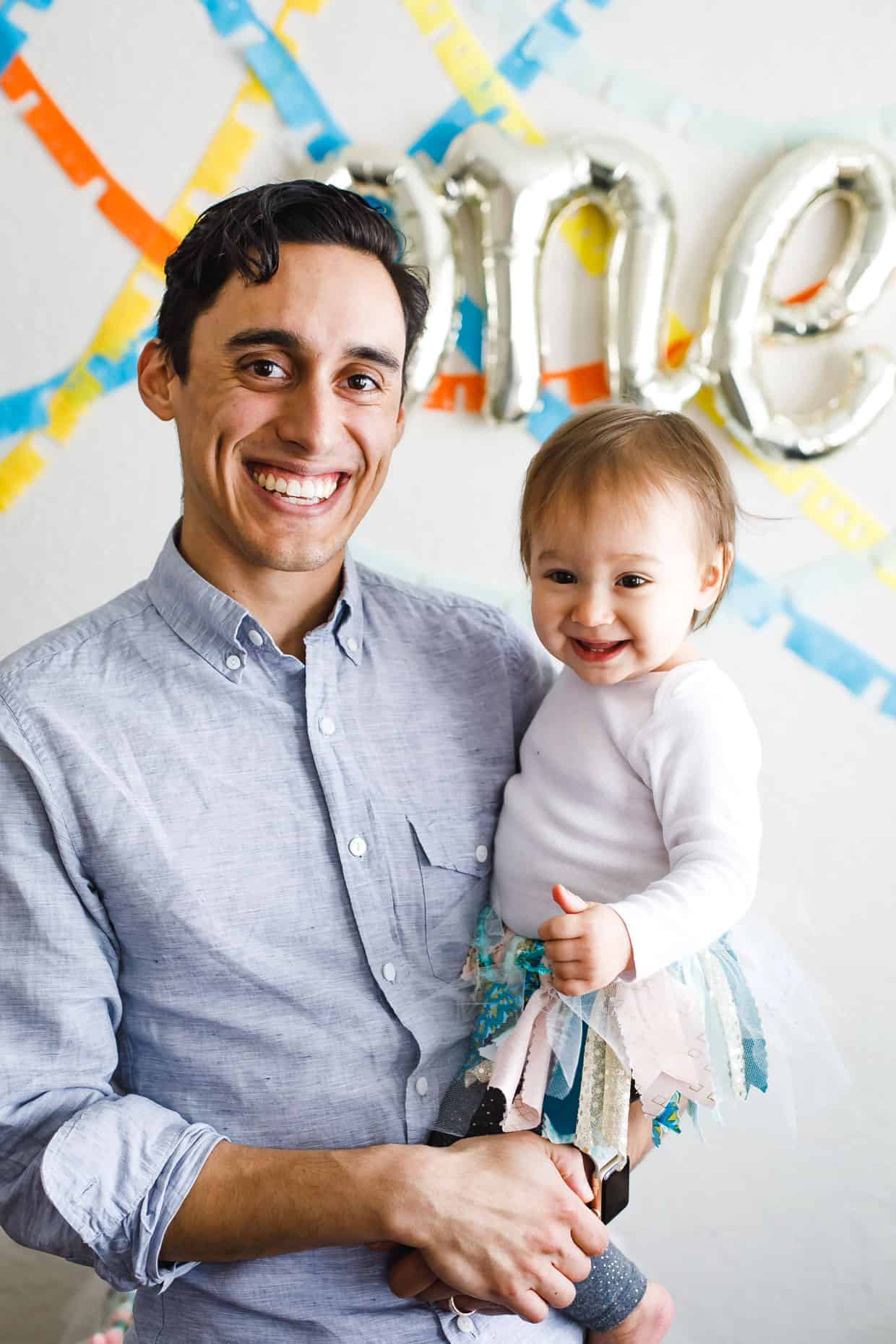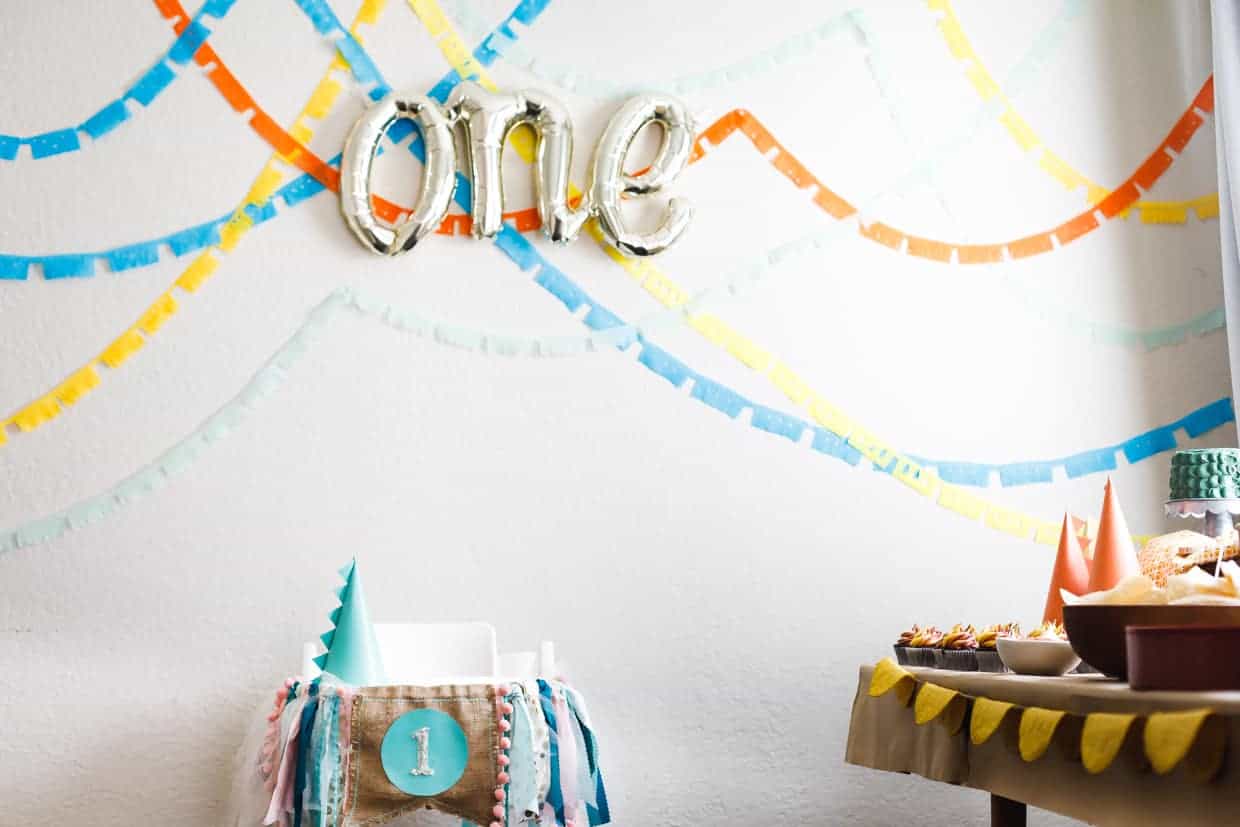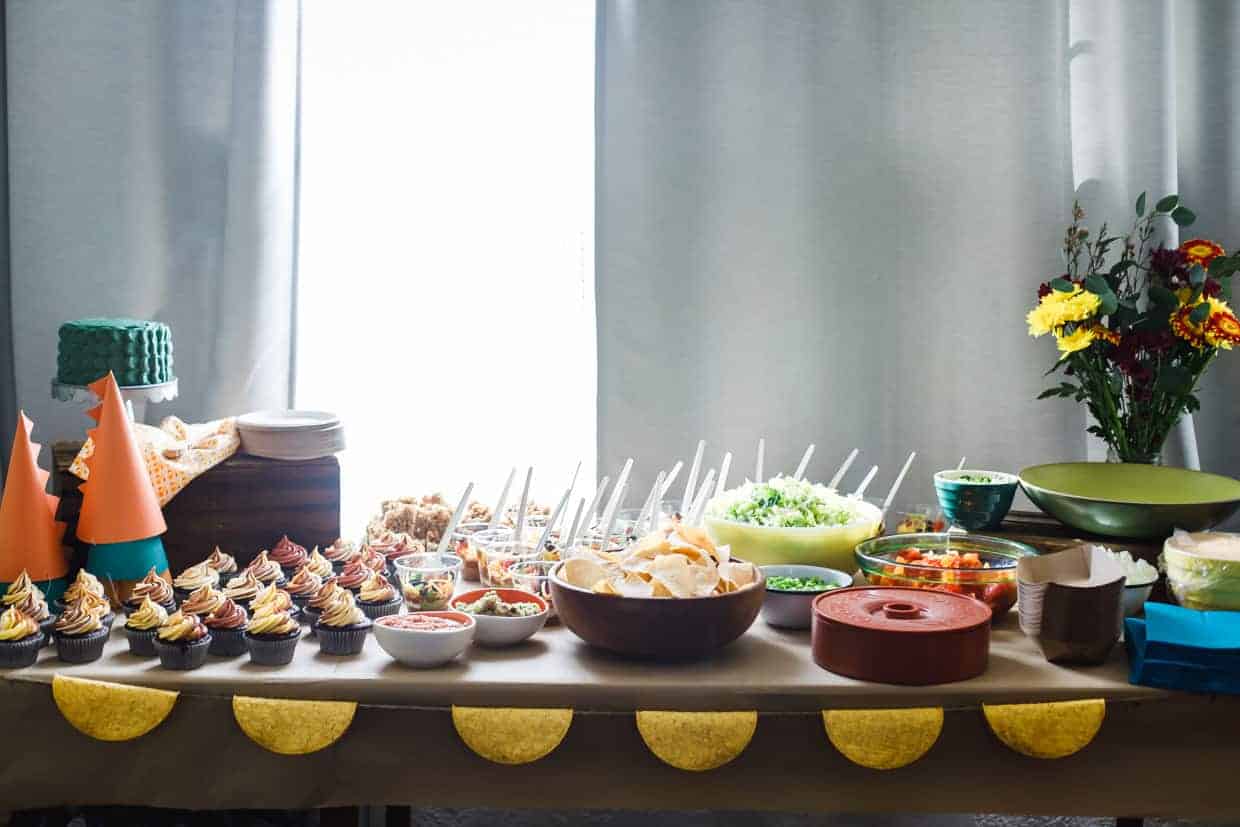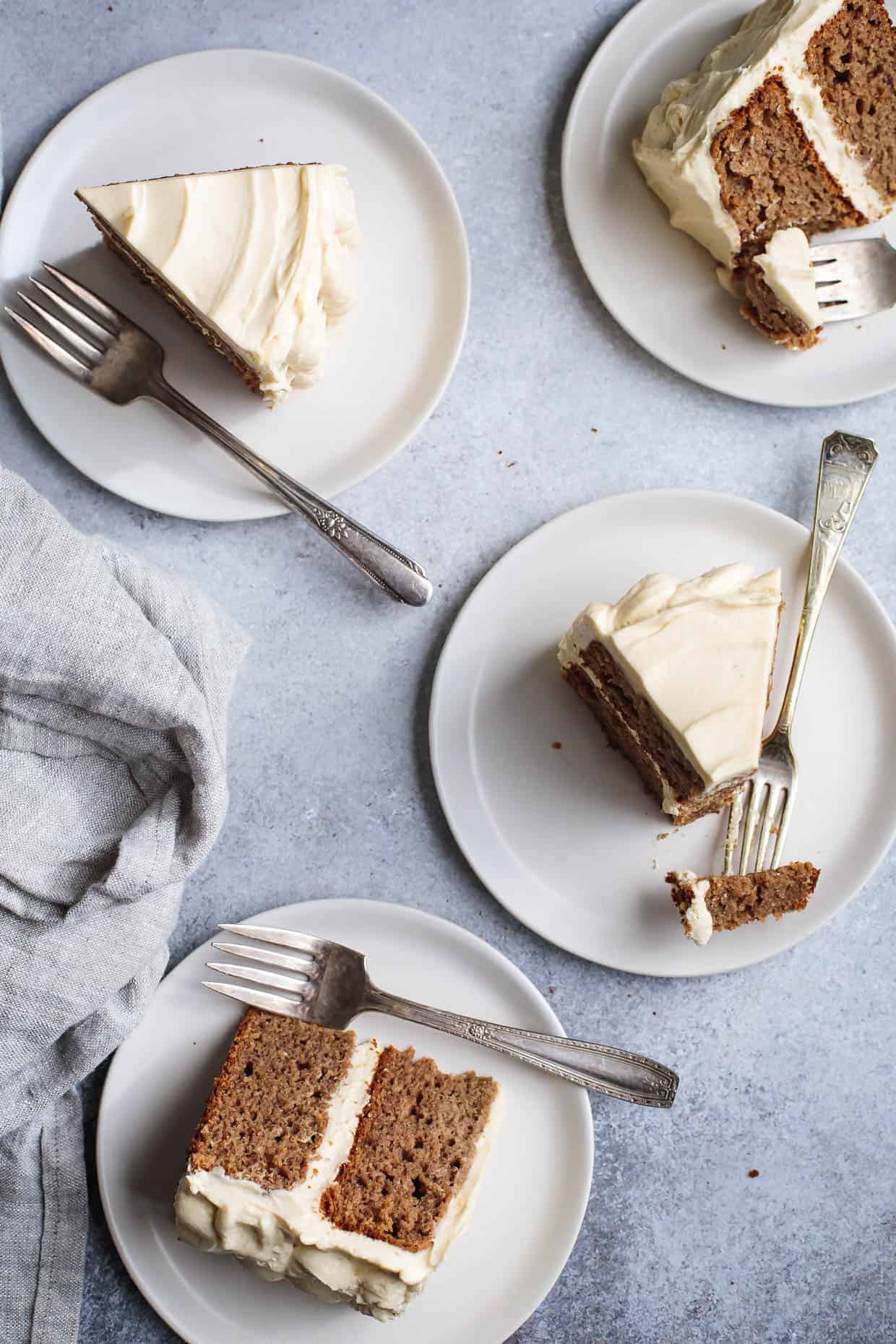 Healthy Smash Cake
So this cake. It makes a perfect healthy first birthday cake because it's entirely refined sugar-free. It also just so happens to be gluten-free, filled with nutrient rich whole grains like oat and millet flour.
The cake is incredibly moist from the bananas and date paste, with a tender yet slightly chewy crumb. It's so gently sweetened with fruit and a tiny bit of maple syrup, which in my book makes it basically breakfast food. With maple-sweetened cream cheese frosting, this cake tastes like banana bread and carrot cake had a baby.
Update: Since I first made this cake as her 1st birthday smash cake, I've made it again for her second and third birthday. I've even baked it in mini and full sized cupcake trays to bring to preschool for birthday celebrations multiple years in a row, adjusting the baking time until the top springs back when touched. Zoella's teacher calls this, "the best cake she's ever had" and looks forward to it all year.
It's healthy enough to serve at a first birthday party but delicious enough to make for grown-ups!
Like Zoella, I plan to eat an entire cake for my birthday next month.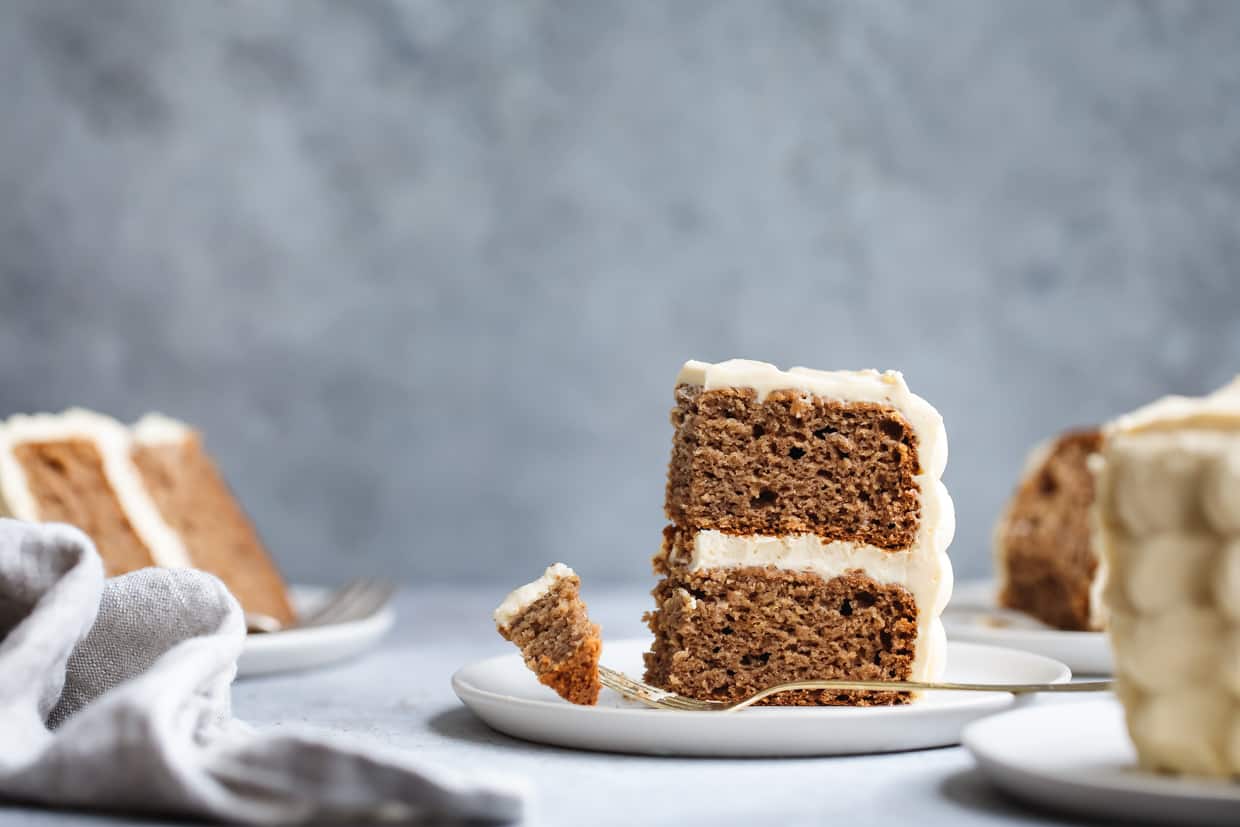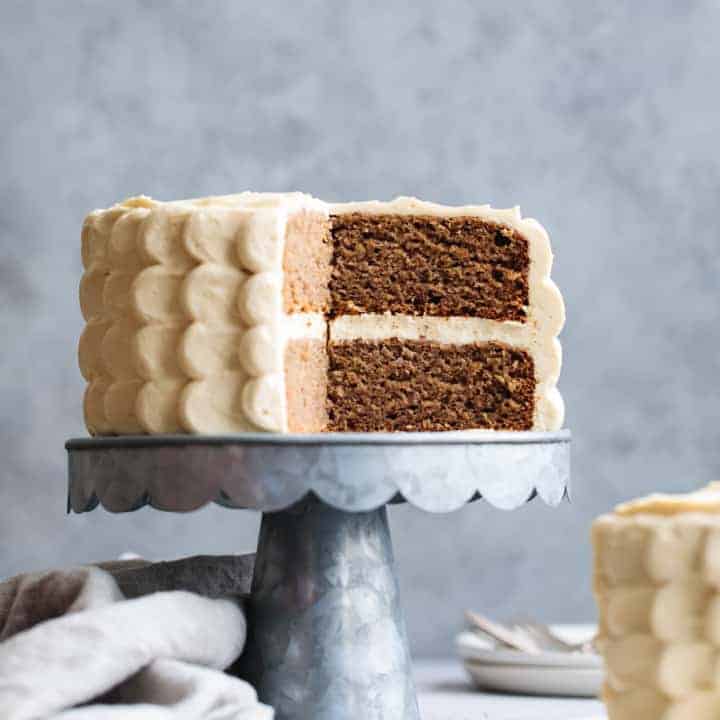 Healthy Smash Cake: Spiced Banana Date Cake with Maple Cream Cheese Frosting (Gluten-free & Refined Sugar-free)
Yield:
6-inch 2-layer cake (6 servings)
Additional Time:
20 minutes
Total Time:
1 hour
30 minutes
Ingredients
Date Paste (*See Note)
½ cup packed (120g) pitted medjool dates, about 6-8 large
¼ cup boiling water
Spiced Banana Date Cake
½ cup (64g) gluten-free oat flour**
1½ teaspoons baking powder
½ teaspoon baking soda
½ teaspoon kosher salt
2 teaspoons ground cinnamon
½ teaspoon ground nutmeg
⅛ teaspoon ground cloves
1 cup pureed bananas (from about 3 medium ripe bananas)
¼ cup safflower or vegetable oil
½ cup date paste (see above)
2 tablespoons pure maple syrup
2 large eggs
Maple Cream Cheese Frosting
¾ cup unsalted butter, room temperature
12 ounces cream cheese, room temperature
¼ cup + 3 tablespoons pure maple syrup
1½ teaspoons pure vanilla extract
Optional: 1-2 teaspoons spirulina
Instructions
Date Paste
In a heatproof bowl, pour boiling water over dates and use a spoon to press dates into the water. Let sit for 5 minutes to soften.
Transfer into a small high-powered blender or a small food processor and blend until completely smooth, scraping down the sides as necessary. This may take several minutes, depending on the power of your blender. Make this up to a month in advance and store in the refrigerator in an air-tight jar. You will use ½ cup of the date paste for this cake.
Spiced Banana Date Cake
Preheat oven to 350°F. Prepare two 6-inch cake pans by lightly oiling them, lining them with a round of parchment paper, then lightly oiling and dusting the bottom and sides with oat flour.
In a medium bowl, whisk together the sweet rice flour, oat flour, millet flour, baking powder, baking soda, salt, and spices. Set aside.
In a large mixing bowl or in the bowl of a stand mixer fitted with the flat beater, mix the banana purée, oil, date paste, maple syrup and vanilla until smooth. Add the eggs and beat until just combined.
Slowly add the dry ingredients and beat until just combined.
Divide between prepared baking pans. Bake for 35-40 minutes (checking after 30 minutes) until a toothpick comes out clean and the top bounces completely back when gently poked. This is a very moist cake, so err on the side of baking too long if you're unsure. Let cool for a few minutes in the pans, then flip onto a wire rack to cool completely before frosting. Make this up to a day in advance, wrap tightly in plastic, and store in the refrigerator.
Maple Cream Cheese Frosting
In the bowl of a stand mixer fitted with the paddle attachment, cream the butter over medium speed.
Add the cream cheese and beat until completely smooth.
Add the maple syrup and vanilla and beat until smooth. Depending on the temperature of your ingredients and your kitchen, you may find the frosting is a little soft. If this happens, just pop it in the fridge for 15-20 minutes until it firms up but is still pipe-able!
To frost, spread about ⅓ -½ cup of frosting between the two cooled cake layers (I piped this to make it easy!). Use a little bit of frosting to create a thin crumb coat on the sides of the cake, scraping it almost all off. Add more frosting to the top and smooth it out with an offset spatula. Chill for 10-15 minutes. When chilled, transfer the remaining frosting into a large piping bag with a large round tip. Pipe three large dots up the side then use an offset spatula or the back of a spoon to flatten half the dot and repeat (see process pictures above). Slice and serve!
Notes
*Unless you have a small food processor or a small blender jar, I recommend doubling this recipe or there won't be enough dates to fill the jar to adequately blend into a paste.
**I make my own oat flour by grinding gluten-free oats in my blender until fine and sifting.
You can bake this as mini or full-size cupcakes. Fill the lined cupcake tray ¾ full and bake for 14-16 minutes for mini or 20-24 minutes for full-sized cupcakes, or until the cake springs back when touched with your finger.