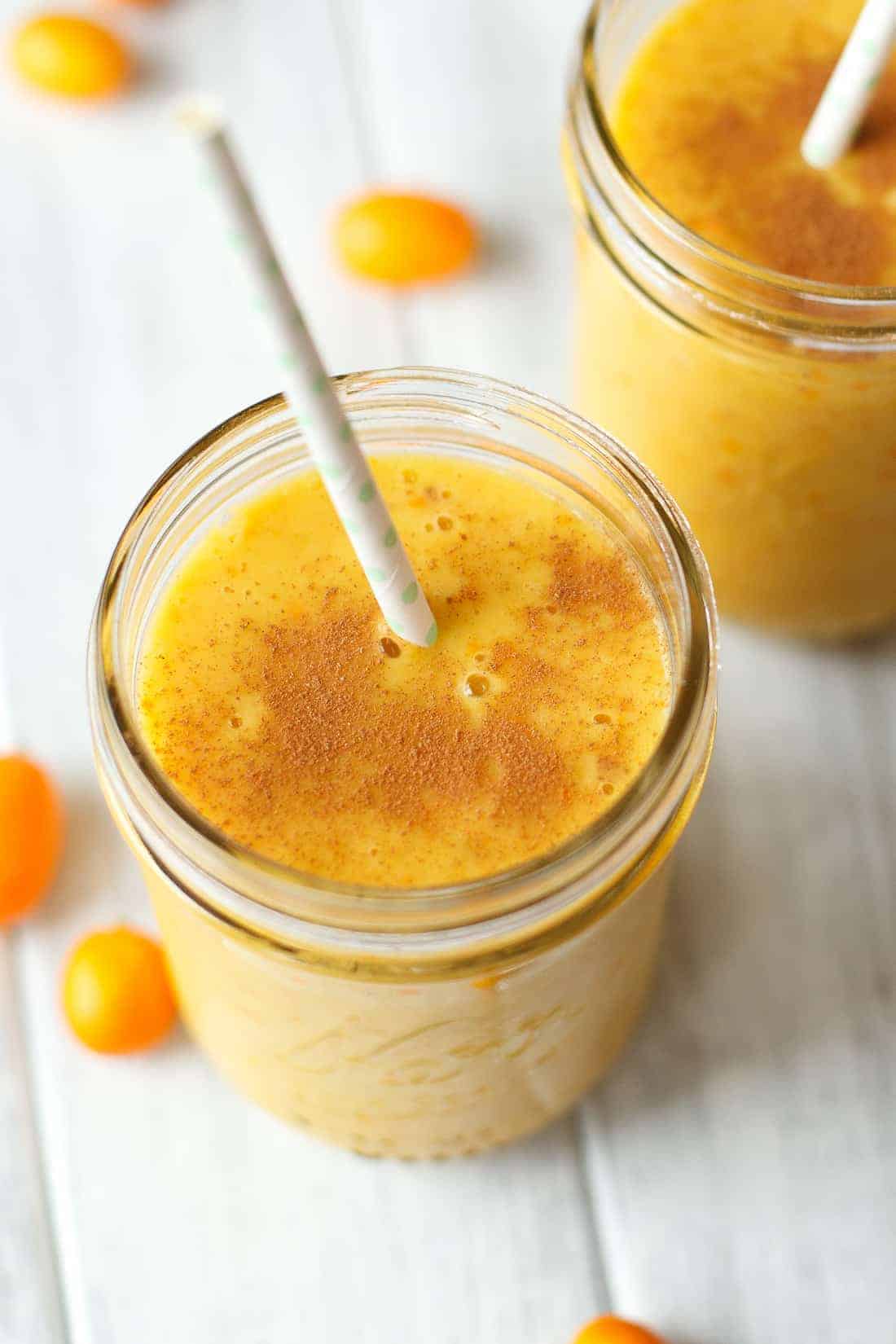 One day last winter, Lucas came home from work begging for kumquats. Remember when your super trendy classmate pulled a packet of gushers or a squeezit drink out of her lunch box in 4th grade and you begged your mom to pack you some of those delicious snacks? (And she probably wouldn't because that's about a week's worth of sugar in one drink - go Mom!). Well, in the same fashion, one of Lucas's super hip coworkers pulled out a bag of kumquats and shared a couple with him, and ever since, he's been begging for some in his lunch. Alright, alright, he packs his own lunch now, but he regularly adds kumquats to the shopping list.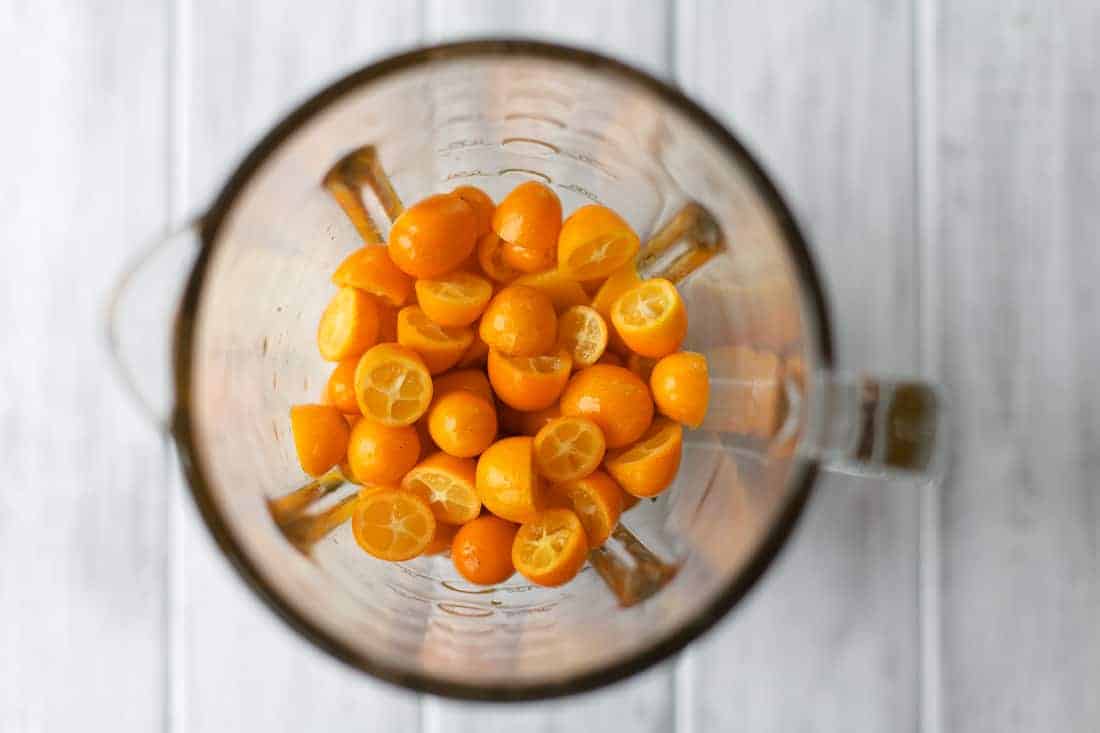 My husband goes gaga over citrus; Since our trip to Japan, he's made it his mission to find yuzu fruit in the states (we've found it exactly once), and just the other day he came home from the store with an armful of blood oranges and ruby red grapefruits because "they inspired him." Not to mention the sheer quantity of lemons and limes he goes through each week to sweeten his seltzer water. Lucky for us, we now have a soda stream on our counter and a mature meyer lemon tree in our backyard. I don't find kumquats at the market very often, much to Lucas's dismay - based on their brief rotation on the shelves, I'm convinced they either have a really short season in this part of the country, or they just fly off the shelves as soon as they're in stock because everyone else also has a husband who's obsessed with them.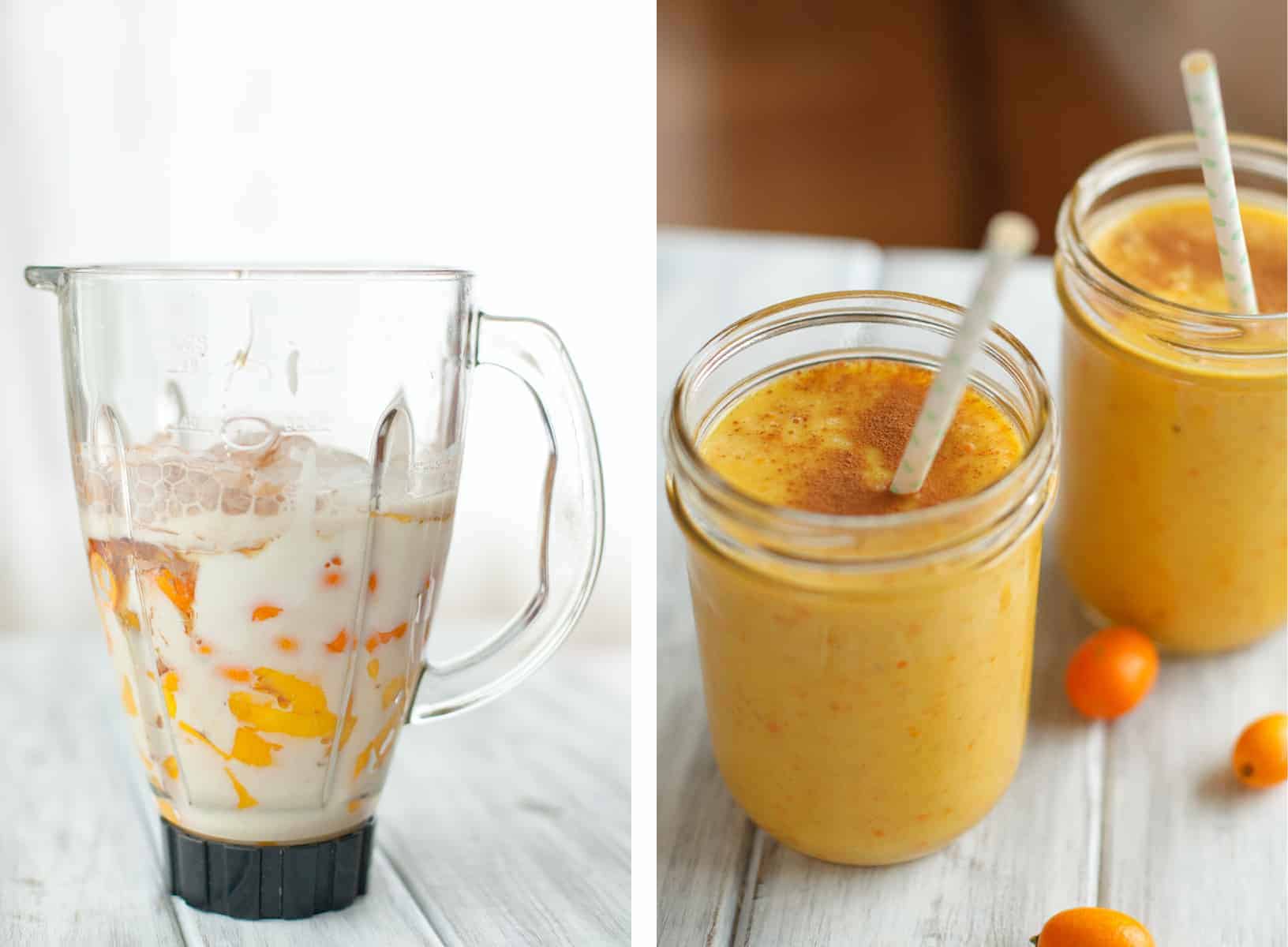 When I stumbled across this recipe for a kumquat smoothie, I knew I had to pick up a bag...even if they were - gasp - $7/lb. I'd planned this secret treat for a day when Lucas worked from home, and in the days leading up to the surprise, he fortunately didn't discover the kumquats hiding behind the broccoli in the back of the produce drawer. While I find kumquats a tad bitter, Lucas could easily go through a pound a day. If you're a kumquat-maniac like him, this kumquat mango smoothie is for you. If you're on the fence about kumquats, try substituting some of the kumquats for another half a mango - the beauty of smoothies is you can adjust them to your liking! Want a splash of orange juice? Do it! We're all about wintry smoothies that taste like summer in this house, and this glass does just that.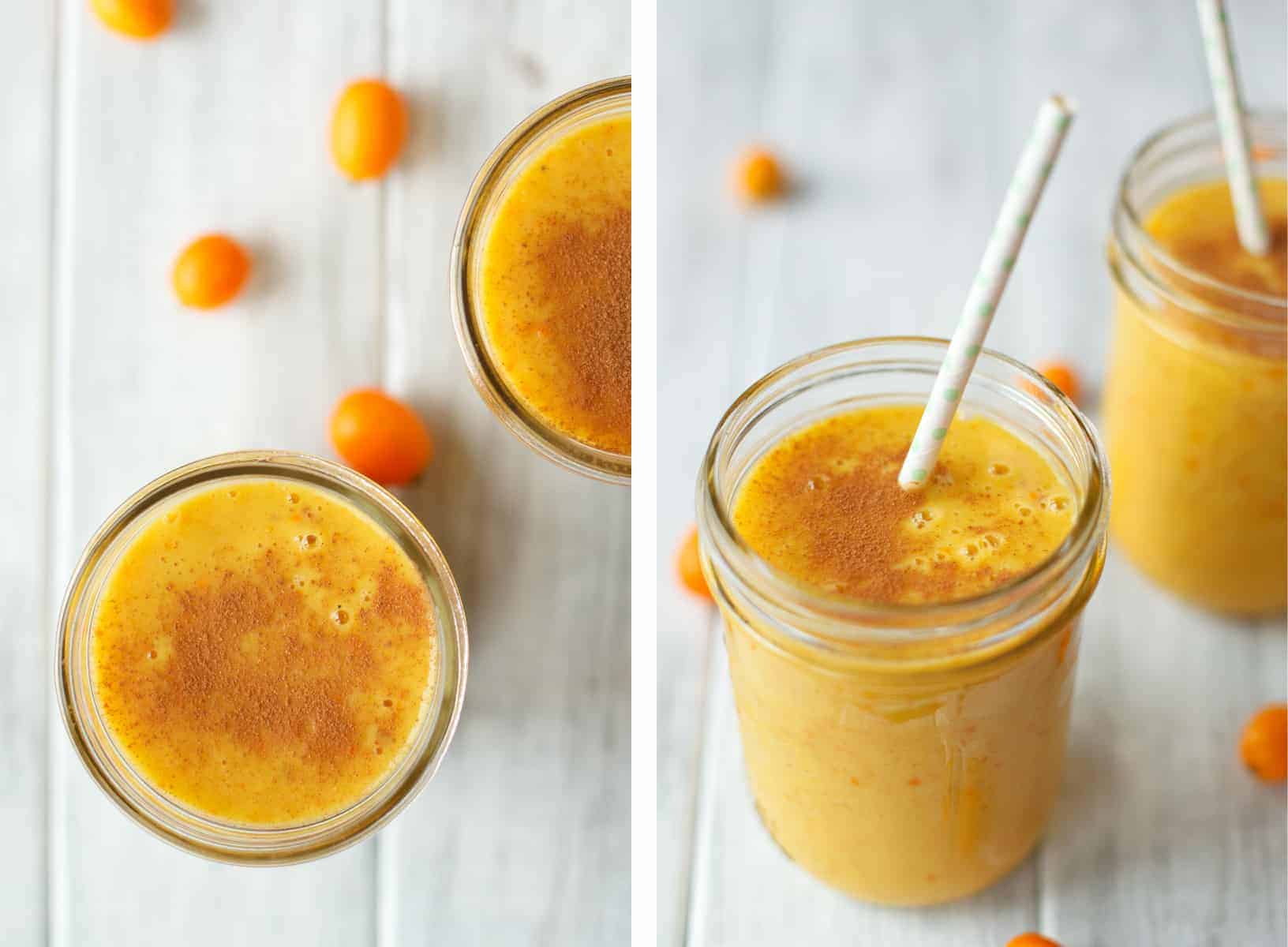 What I couldn't have guessed when I made this fruity drink was that it marked the beginning of Lucas's obsession with morning smoothies. He quit coffee a few weeks ago just to see how it'd make him feel. He'd gotten in real deep with his affair with coffee and ended things cold turkey. He turmed his attention toward green smoothies that he carefully crafts with fresh fruit and kale every single morning...which means I also have a cup of frozen freshness waiting for me when I wake up. I could get used to this. While this kumquat mango smoothie is totally different than the green power smoothie Lucas builds each morning, it has all kinds of health benefits of its own - check some of them out here on Relishing It.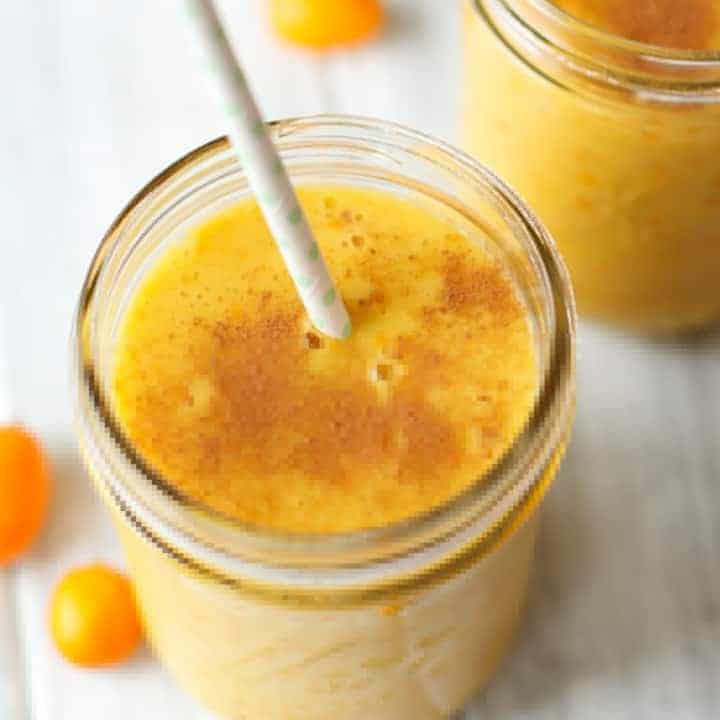 Kumquat mango smoothie
Ingredients
30 small kumquats
1 mango, peeled and chopped
6 ounces plain vanilla yogurt
¾ cup unsweetened almond milk
5-6 ice cubes
1 tablespoon honey
¼ teaspoon vanilla
½ teaspoon ground cinnamon
¼ teaspoon nutmeg
Instructions
Cut the kumquats in half and remove any seeds.
Add all the ingredients to a blender and purée until smooth.
Garnish with another sprinkling of cinnamon, if desired.