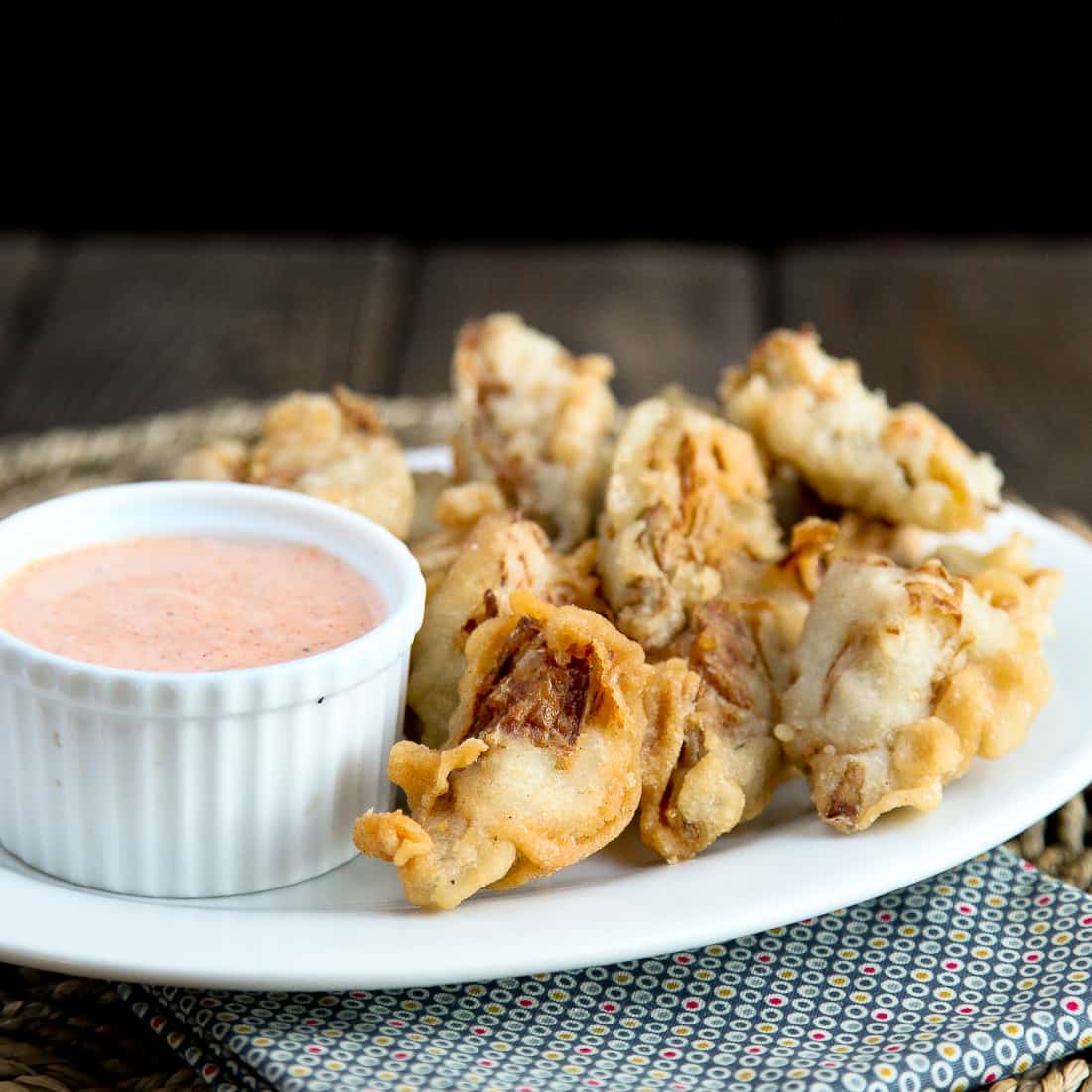 You know something's awry when St. Patrick's day comes and goes with radio silence over here at Snixy Kitchen. I love themed food, and with my birthday the day after, March 17th has a special place in my heart. Alas, I'm up to my ears and drowning in wedding planning, and instead of making naturally green ice cream, we spent Sunday posing for round two of engagement photos in my hometown, sewing cornhole bags, and painting chalkboard frames. To be clear, I'm not complaining - this stuff is right up my alley, but it's also draining my creative juices away from the kitchen. That's actually only partially true. We've been sure to cook dinner nearly every night now that our kitchen has more than tripled in size, we just haven't had time to photograph and share the recipes. Instead, I bring you my next anniversary day of cooking dish, tempura artichoke hearts.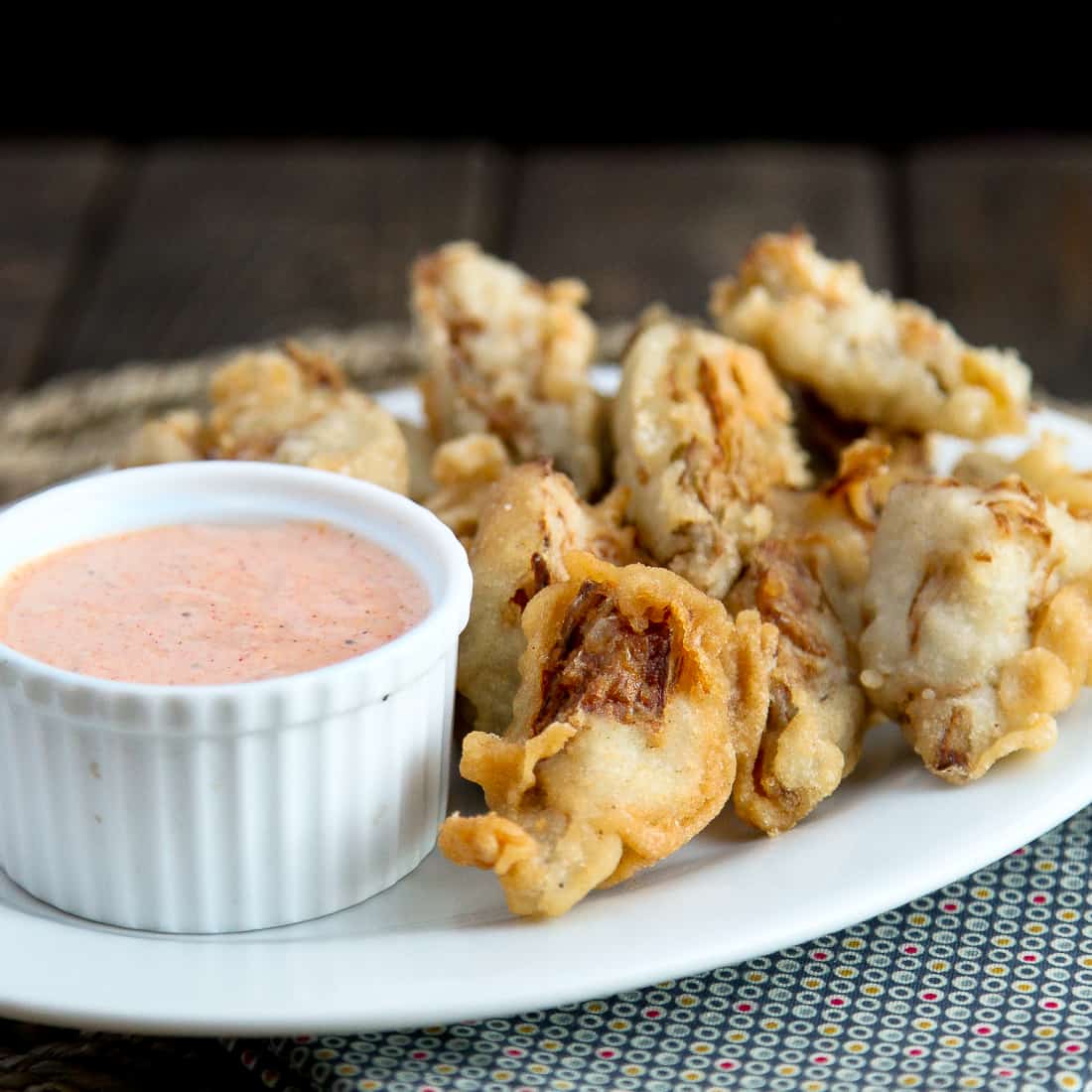 That's right, I fed Lucas my heart for our anniversary. Too cheesy? How's this: When I told the cats, Artichoke & Aioli, what I was cooking, their faces turned pale and they hid under the bed. Muahahaha. Okay, seriously though, we clearly already knew we loved artichokes dipped in aioli when we name our cats after the dish. Then you add deep-fried tempura batter and spice to the mix and you've got yourself a winning finger food. One worth spoiling your dinner over. One worth going back on your oath to never deep fry in your kitchen. Not ever. Right, about that....oops? Let's just chalk it up to one last culinary stunt in my pint-sized kitchen. And somehow I managed to get through the whole stunt without burning myself. Crispy golden batter with the most beloved part of an artichoke hiding inside. Dipped in spicy tangy aioli to top it all off with a bang.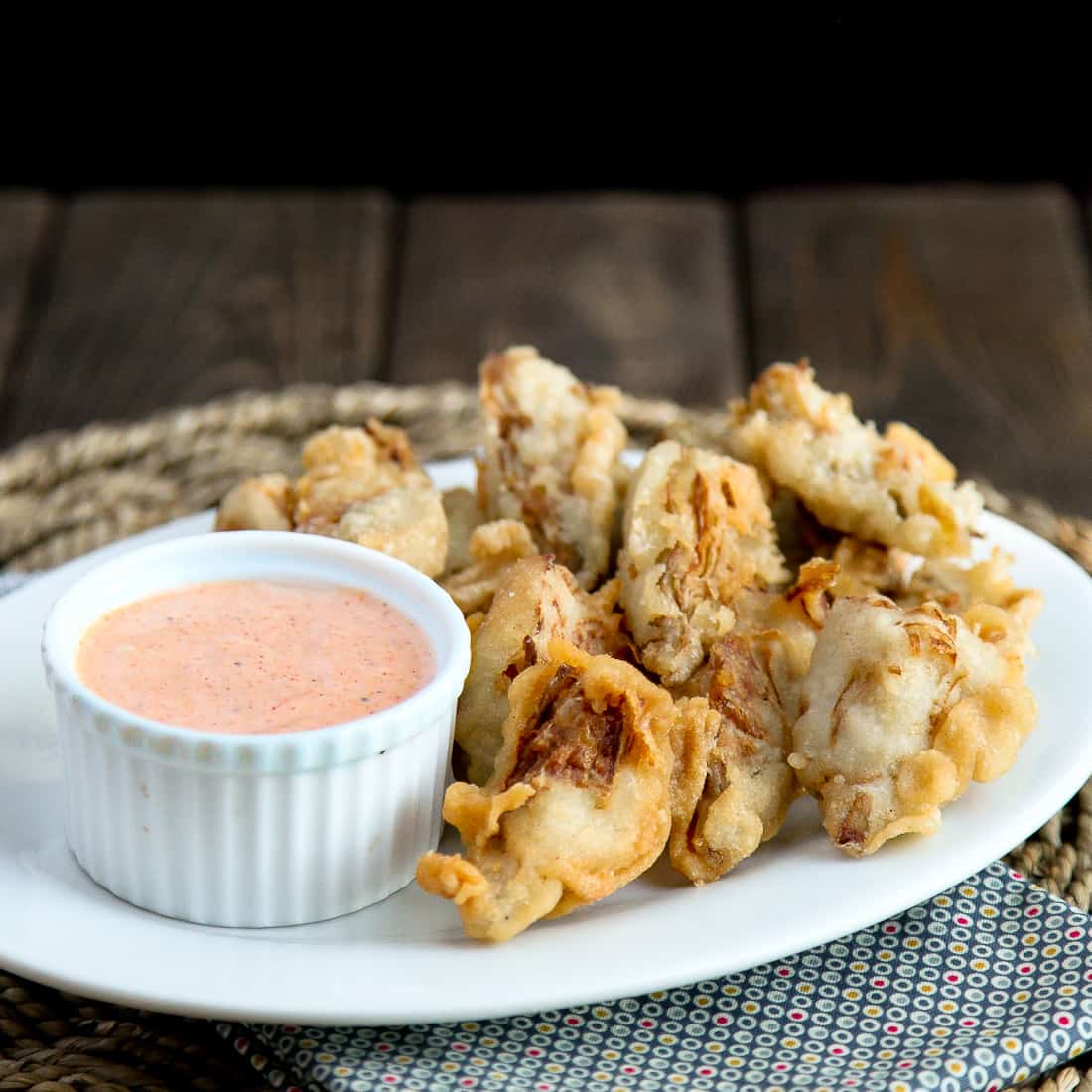 Although similar only in flavor despite its misleading moniker, now feels like an appropriate time to tell you about my Sunchoke (or Jerusalem Artichoke) birthday dessert monday night. You heard me right, sunchoke crémeaux for dessert (plated with a bunch of other deliciously savory sweet flavors). We hit up Aziza for their inventive and incomparable desserts and ordered one of everything off the menu because we're fancy like that. Other notable flavors among the plates included black currant curd, fennel meringue, pink peppercorn ice cream, and pine needles. Now that we're not drinking, I think we've found my new birthday tradition. Add the brown buttered skate wing we split earlier in the night and I was one "culinarily" spoiled birthday girl.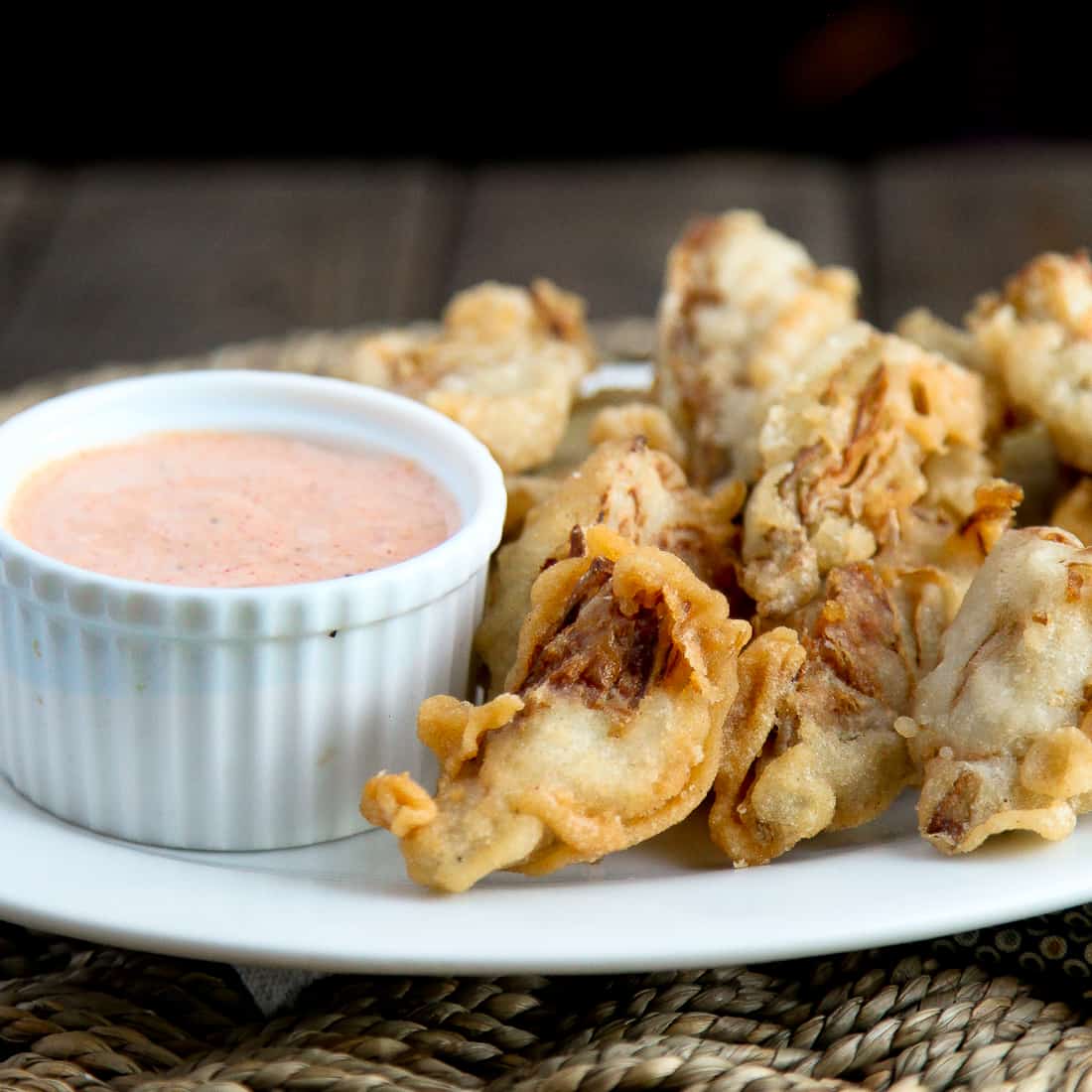 Gluten-free tempura artichoke hearts with spiced aioli (Adapted from Simply Gluten Free)
Serves 6-8 as an appetizer
Spiced aioli
½ cup mayonnaise
1½ tablespoons water
½ tablespoon tomato paste
1 small clove garlic, finely minced or grated
½ tablespoon melted butter
2 teaspoon sugar
4 dashes sriracha
¼ teaspoon paprika
Dash of cayenne
Pinch salt & pepper
Whisk together all of the ingredients.
Taste and adjust the salt, pepper, and sriracha to preference.
Refrigerate until ready to serve.
Tempura artichoke hearts
2 12-ounce packages frozen quartered artichoke hearts, thawed (or two cans, drained)
3–4 cups vegetable oil
1½ cups white rice flour
1½ cups cold seltzer water
½ teaspoon salt, plus more to taste
Preheat the oven to 200ºF and line two baking sheets with paper towels.
Pat the thawed artichoke hearts dried with paper towels.
Fill a heavy-bottomed pot with 3-4 inches of vegetable oil. Over medium high heat, bring the oil to 375ºF using a candy thermometer.
Meanwhile, whisk together the rice flour, seltzer water, and ½ teaspoon salt in a medium bowl. Add more rice flour or club soda as needed until the batter resemble a thick pancake batter.
When the oil reaches 375ºF, coat each artichoke heart in the batter, working in batches of 6 to 8 at a time. Carefully transfer with a slotted spoon to the hot oil.
Fry until lightly golden brown, about 3 minutes (if you under cook them, they won't wind up crispy, but will instead be soft, so be sure to let them cook until lightly golden brown. Use a slotted spoon to transfer the artichoke hearts to the paper towel lined baking sheets.
Sprinkle with salt and transfer to the oven to keep warm.
Let the oil come back up to temperature and repeat until you've fried all of the artichoke hearts.
Serve with the spiced aioli dipping sauce.