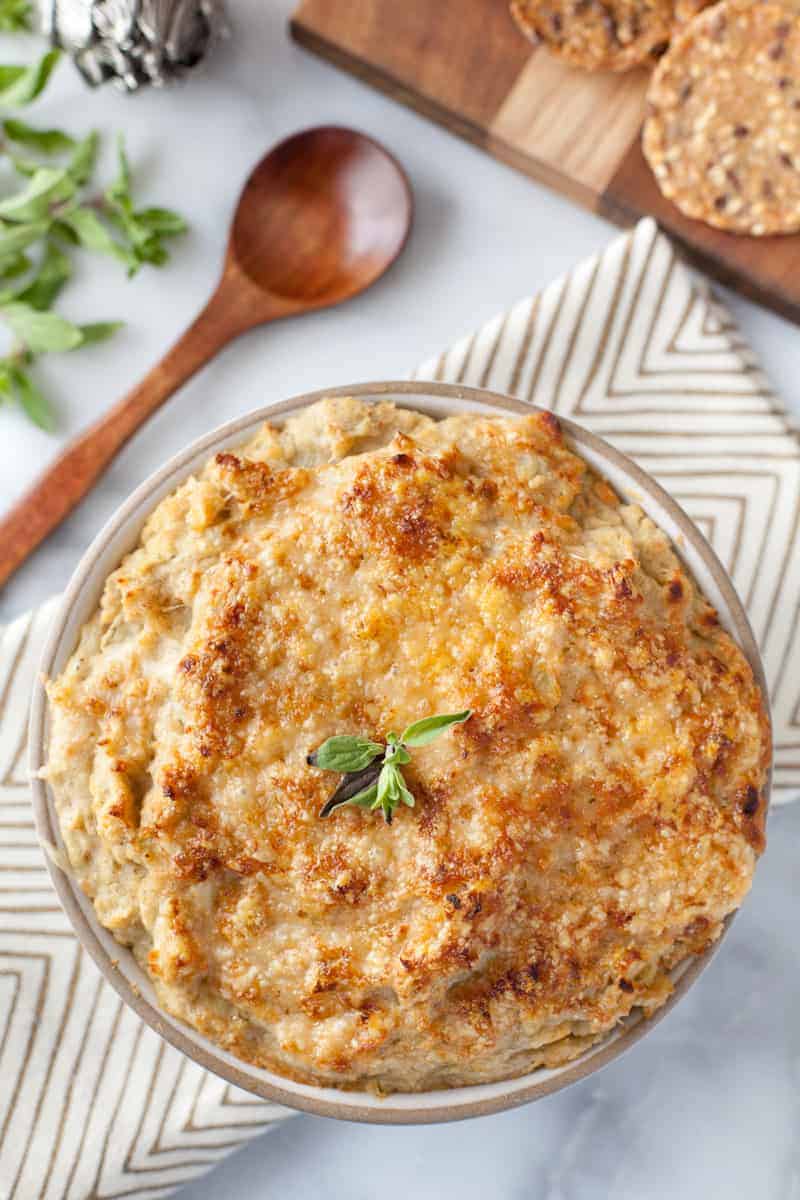 We should probably go pick up some lottery tickets. At least the low-investment scratch-off kind. You see, we're on a winning streak. How'd you get so lucky? I don't have an answer for that, so I'll just brag about it instead. Our good fortune extends beyond how lucky I feel that I got to eat this baked white bean and artichoke dip for lunch today. We'll come back to that. The lucky streak all started a few Saturdays ago when we picked up some plants for our growing backyard garden at the edible schoolyard plant sale, and a few fundraiser raffle tickets later, walked away $50 in local fish richer. That's a lot of fish, guys. For me, at least. Lucas begged to blow it all on one super fancy fishy feast. It might have to come down to a rock-paper-scissors match - how all disagreements in marriage are solved.
So we were feeling pretty lucky - why stop there?
We entered a giveaway over at A Side of Sweet  for a pair of tickets to the Grand Tasting at Wishes in Wine Country to benefit the Bay Area Make-A-Wish Foundation. Guess who won? Yup - Lucas! While we hardly drink, we were both super stoked on going for the food tastings alone. We just recently met Kelly (the creative gal behind A Side of Sweet) and her husband Pat, and looked forward to spending an afternoon with them at a beautiful winery. We got all dressed up in our croquet whites with a pop of color and lived the charmed life for an afternoon. One that inspired Kelly and I to pair up for this baked white bean and artichoke dip recipe. Hold on to your horses though, I'm about to make you wait for the dip.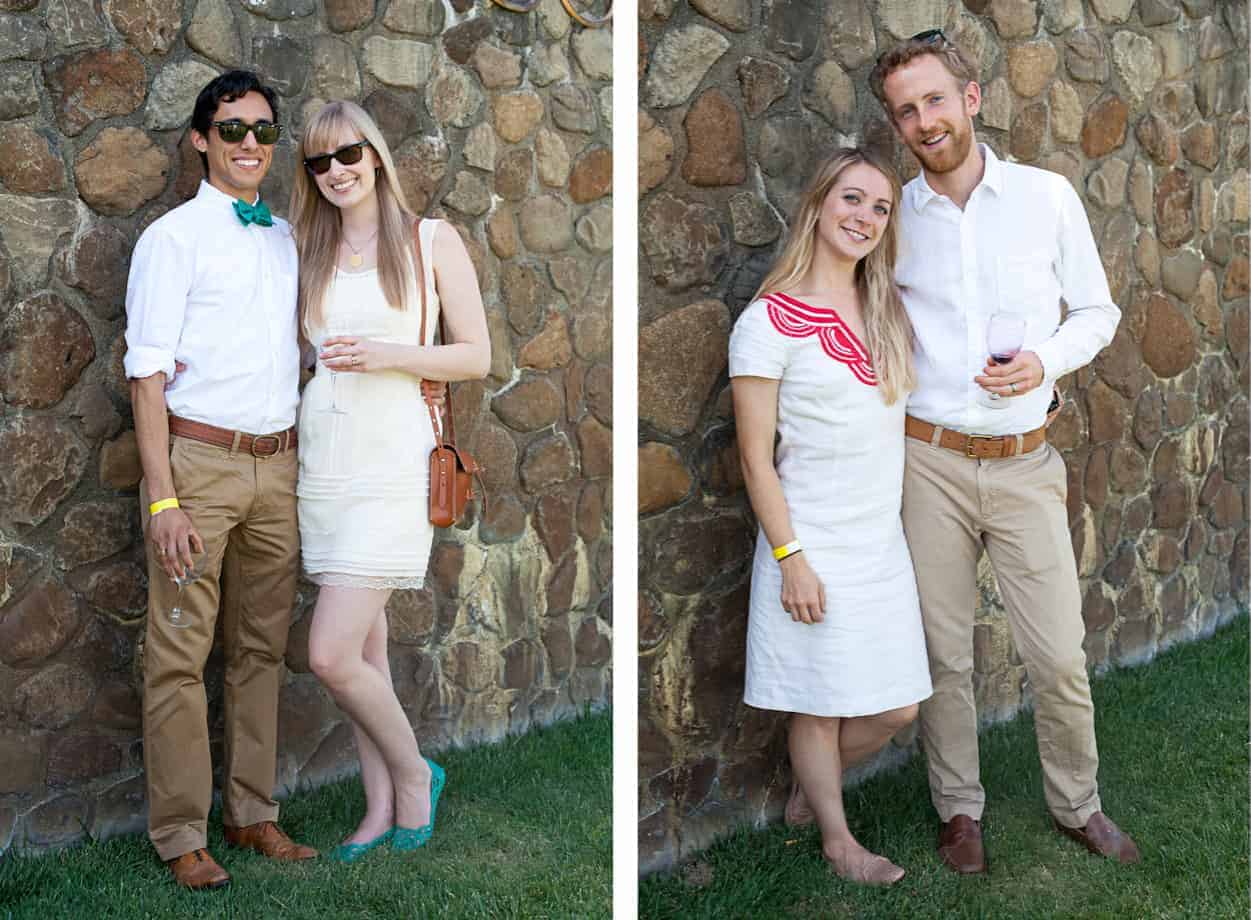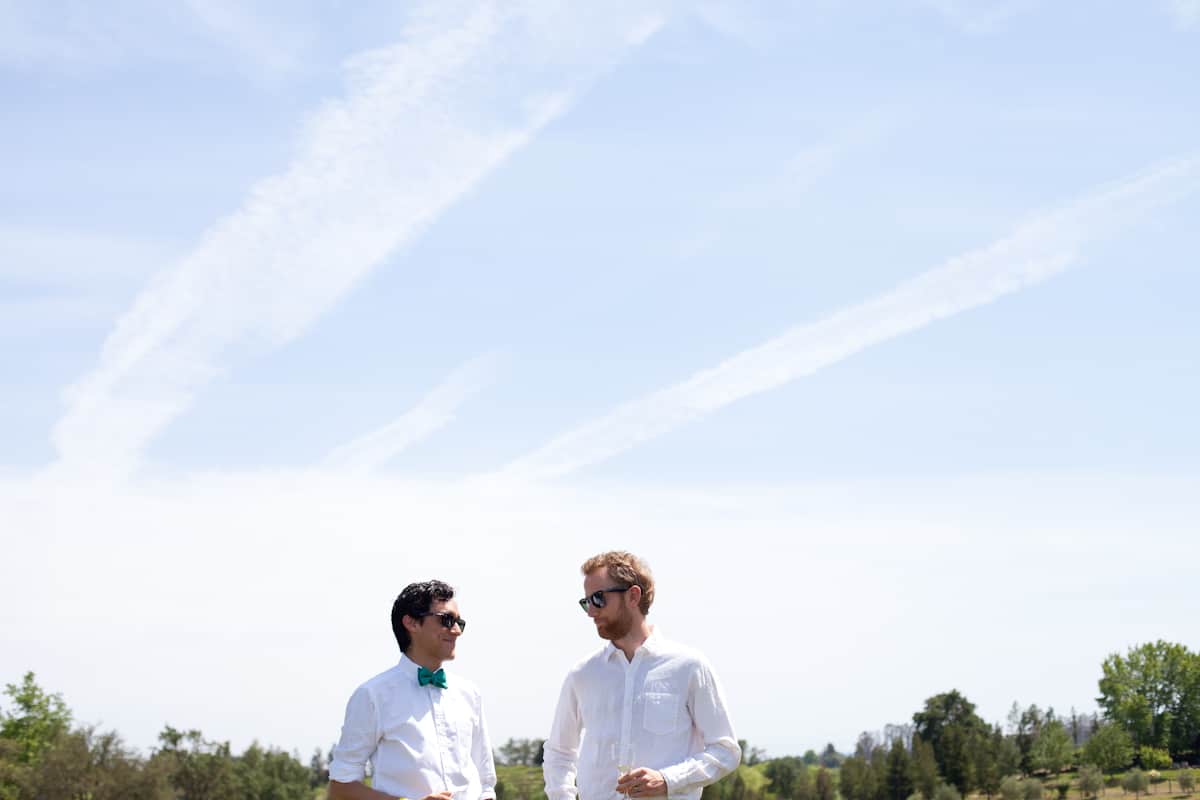 Having another food blogger by your side at an event like this really helps get you out of your comfort zone...or forget about it all together. We both photographed nearly everything we ate and were definitely the only ones doing so. No shame. In case you couldn't tell, I love food.
Especially when it's in small bite form. My palette was built for tea parties and tastings. Before we could even soak in the scenery, Kelly and I hightailed it to the tastings and ate as though all the food on the planet would disappear when the sun went down. Except daintily, of course; after all, we're ladies wearing white party dresses. At least we were until the first meatball I ate dripped marinara down the front of my white dress. Can't take me anywhere. The stand-out dish was a white bean artichoke dip, which made us all ooo-and-aah while going back for seconds. And thirds. Betchya can't guess what served as the inspiration for the recipe we're sharing today. Our version is quite different, but just as ooo-worthy; with the help of Kelly & Lucas, I may have eaten the entire bowl in one afternoon...oops?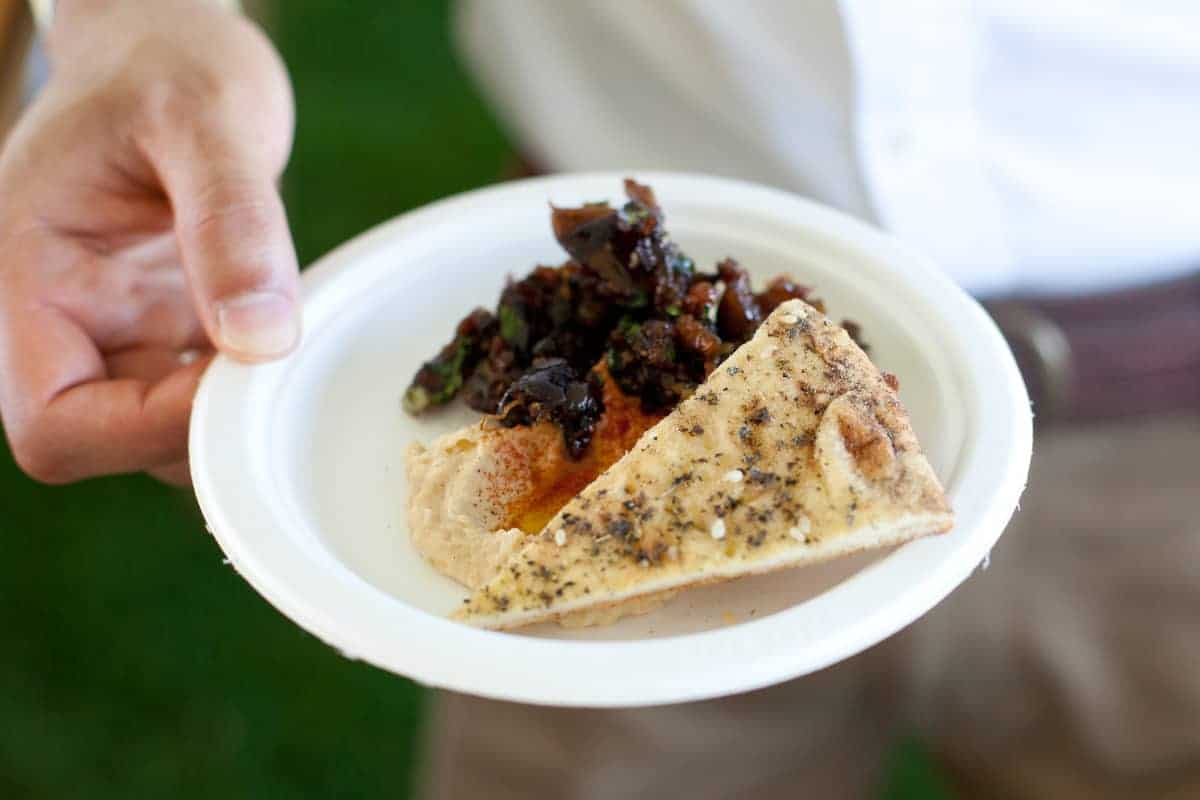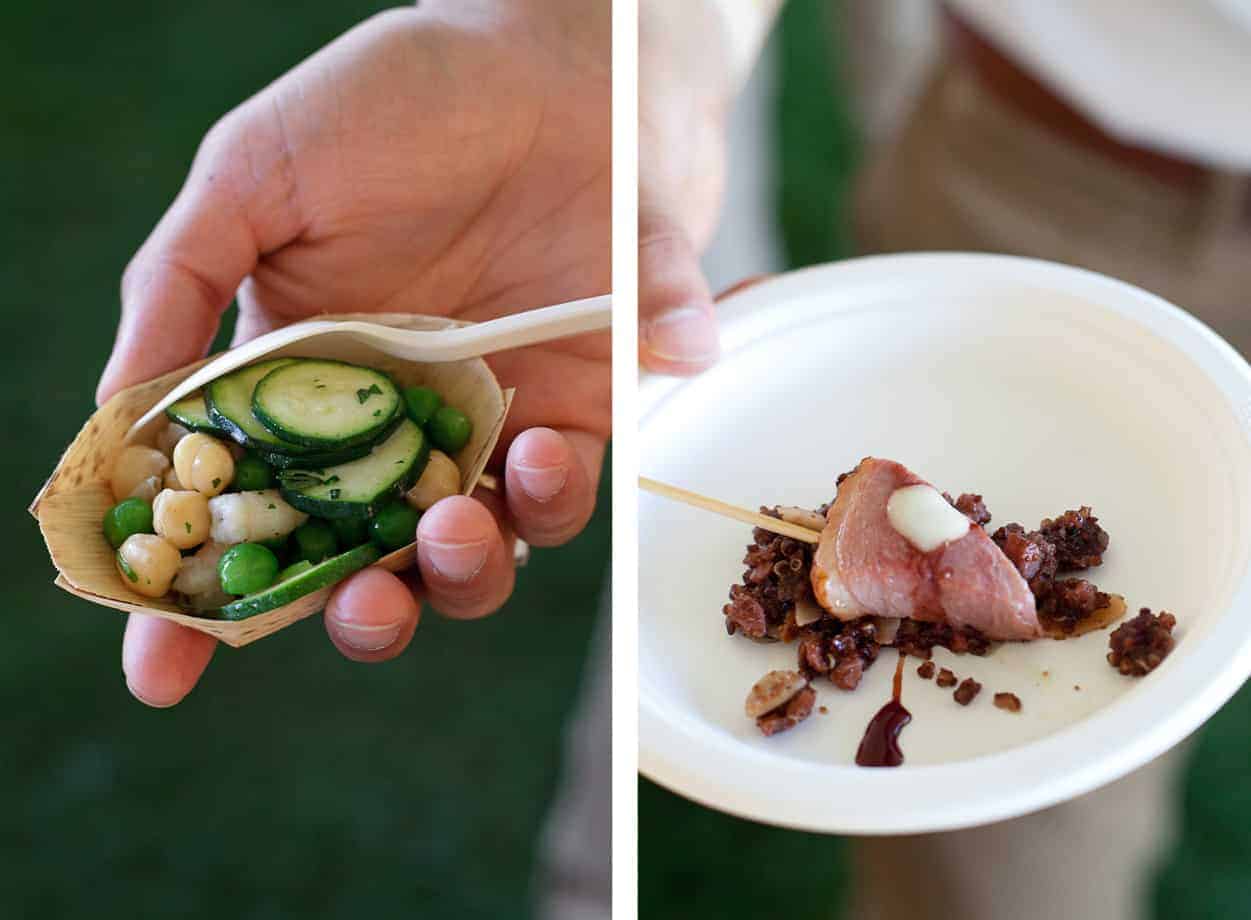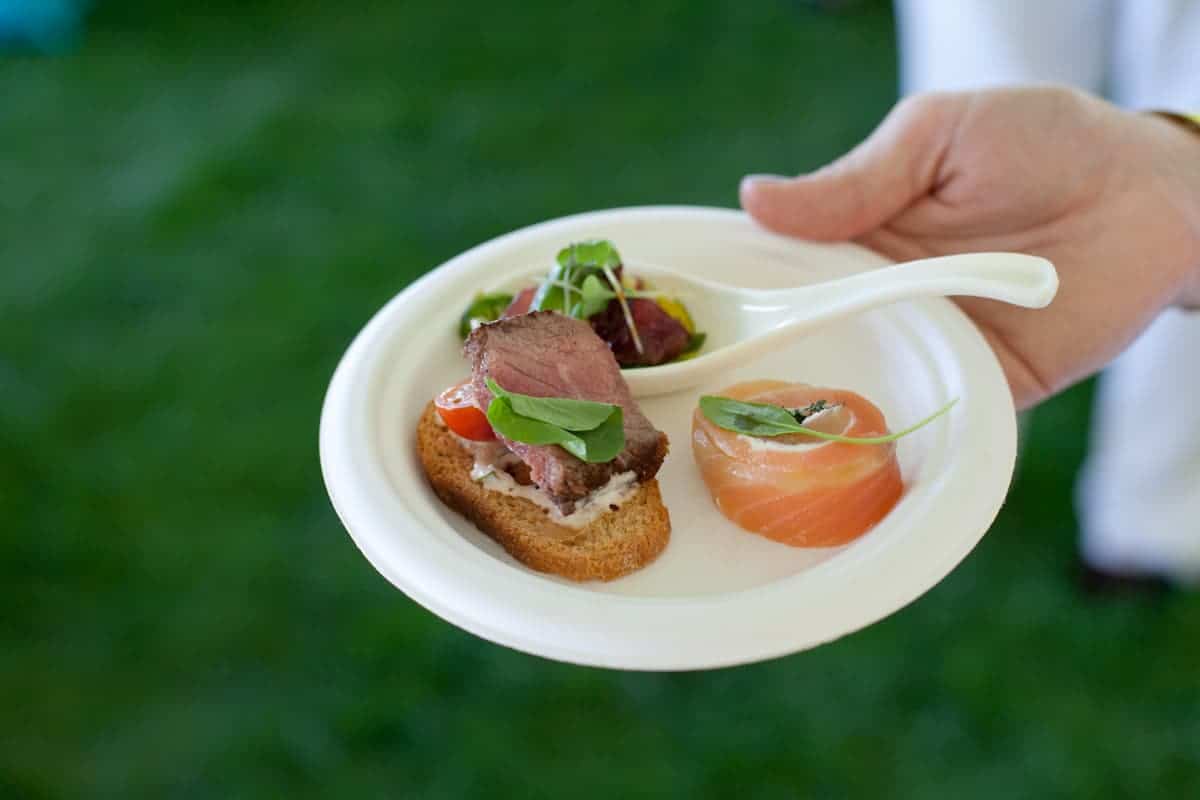 At the end of the line of booths, we discovered the holy grail. Unlimited shimmering lavender, pistachio, and strawberry macarons. The shiny pink ones might not have been strawberry; I ate more than five macaron pops, entered a sugar coma, and lost track of what I was eating. Grad students cannot be trusted around free food. Then, like a sticky-handed kid at a carnival (you know, the kid with the meatball stain down his shirt), I topped off my sugar high with two pillows of cotton candy.
And a glass of wine because I'm not actually a child. Like I said, charmed life.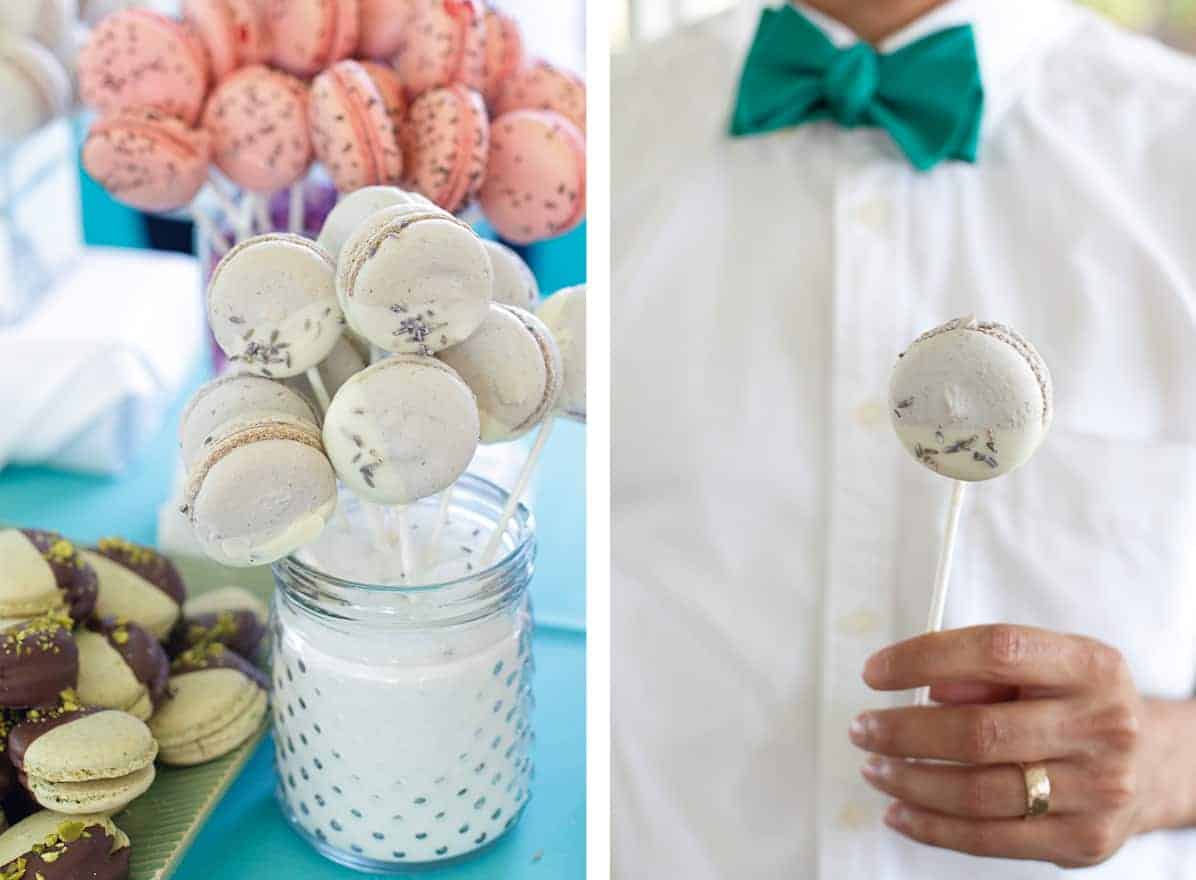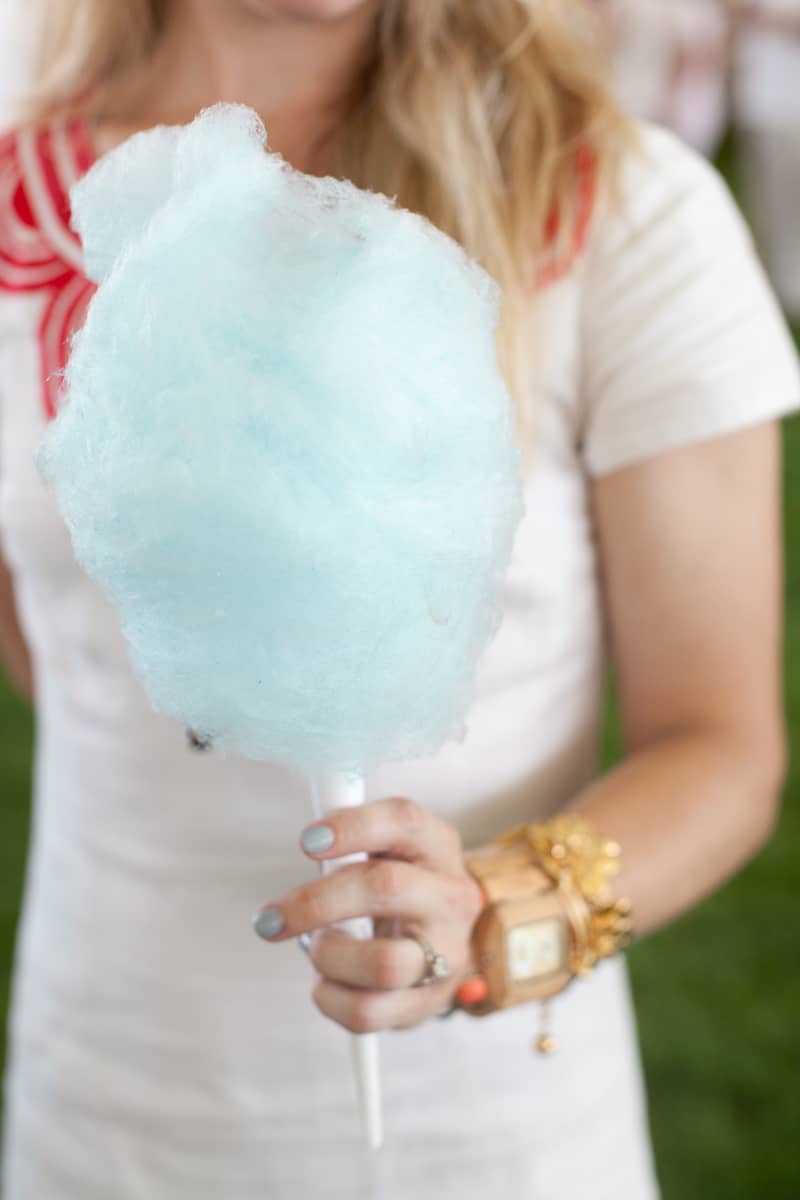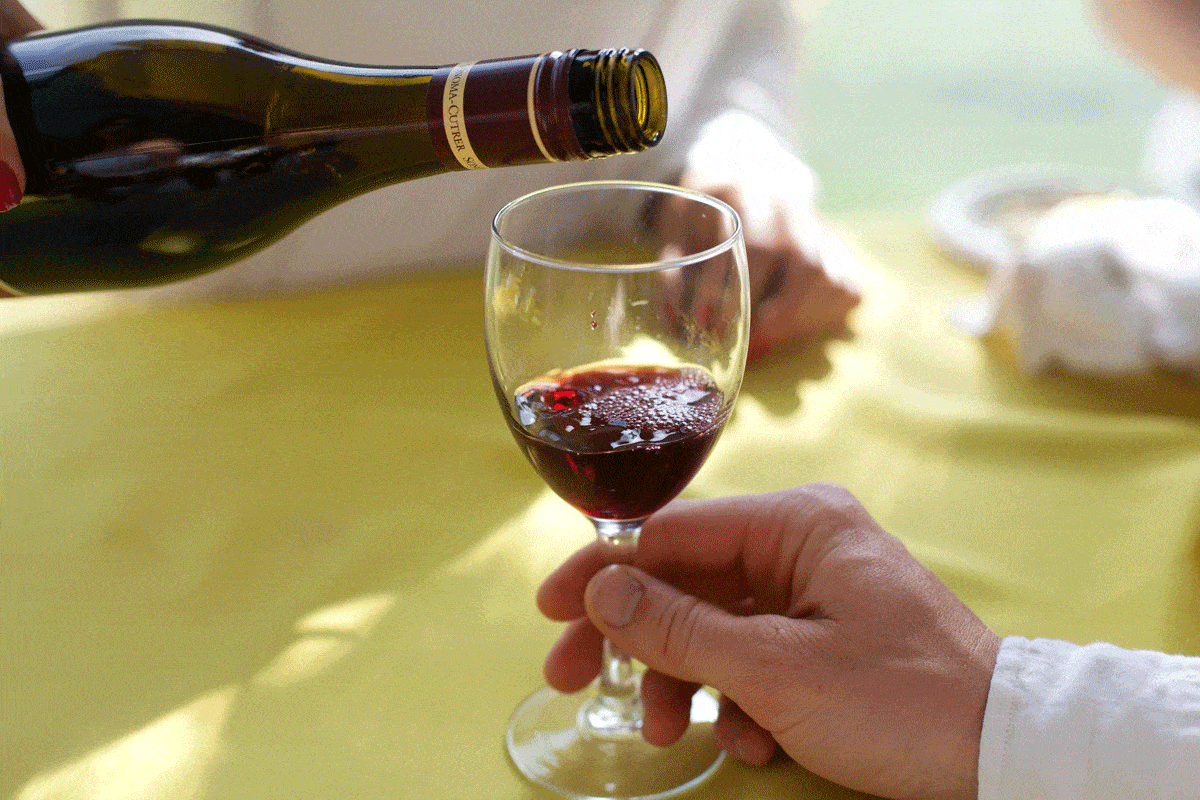 When wearing croquet whites, you have to play croquet. Those are the rules. We'd read somewhere online - or maybe it was just wishful thinking - that there'd be pros to show us the ropes, but with everyone in their best pressed white clothes, we couldn't tell the pros from Joe Schmo. So Kelly asked a random gentleman passerby who looked like he knew what he was doing if he could teach us. Again, no shame. After walking us through two wickets, our personal croquet guide whispered to Kelly and I that the only reason men are better at croquet than women is because women are too smart to waste their time getting good at it. He might have been right because three minutes later, the two of us were off to eat more cotton candy and take more pictures, while the boys stayed on the green.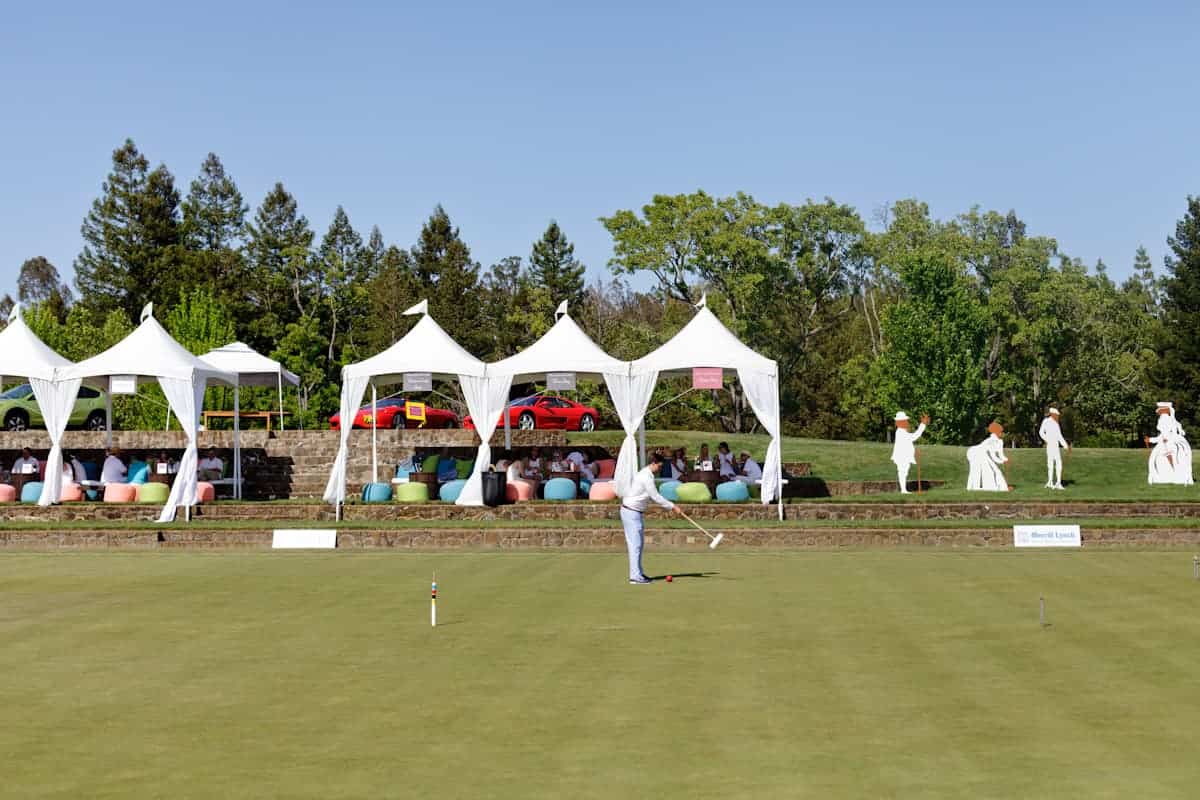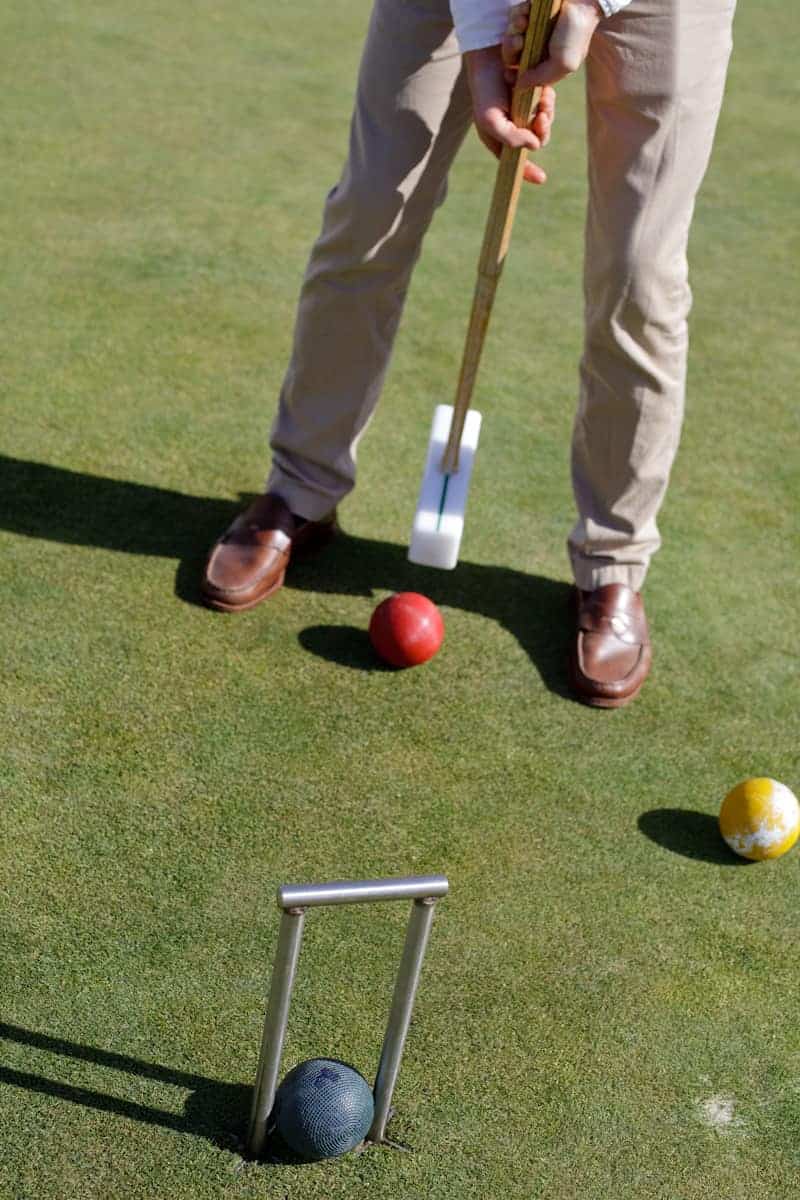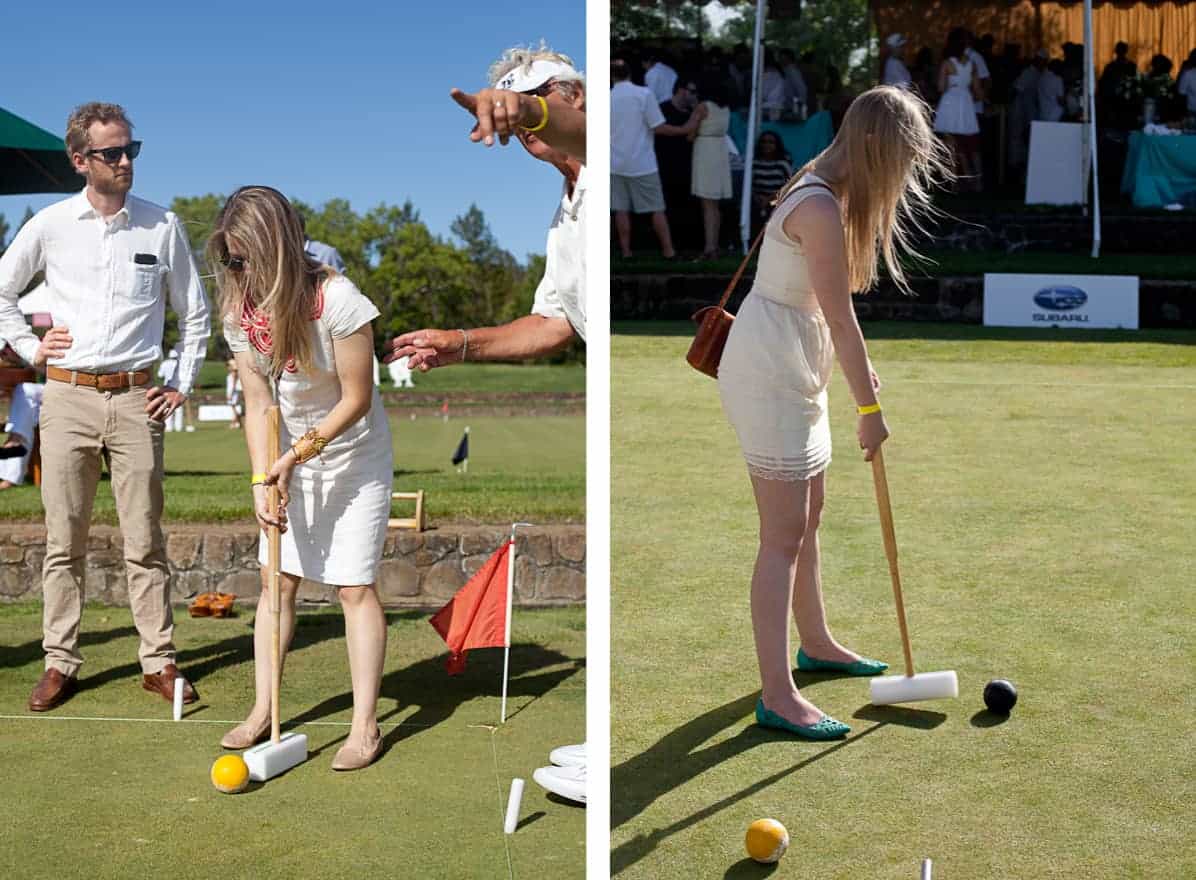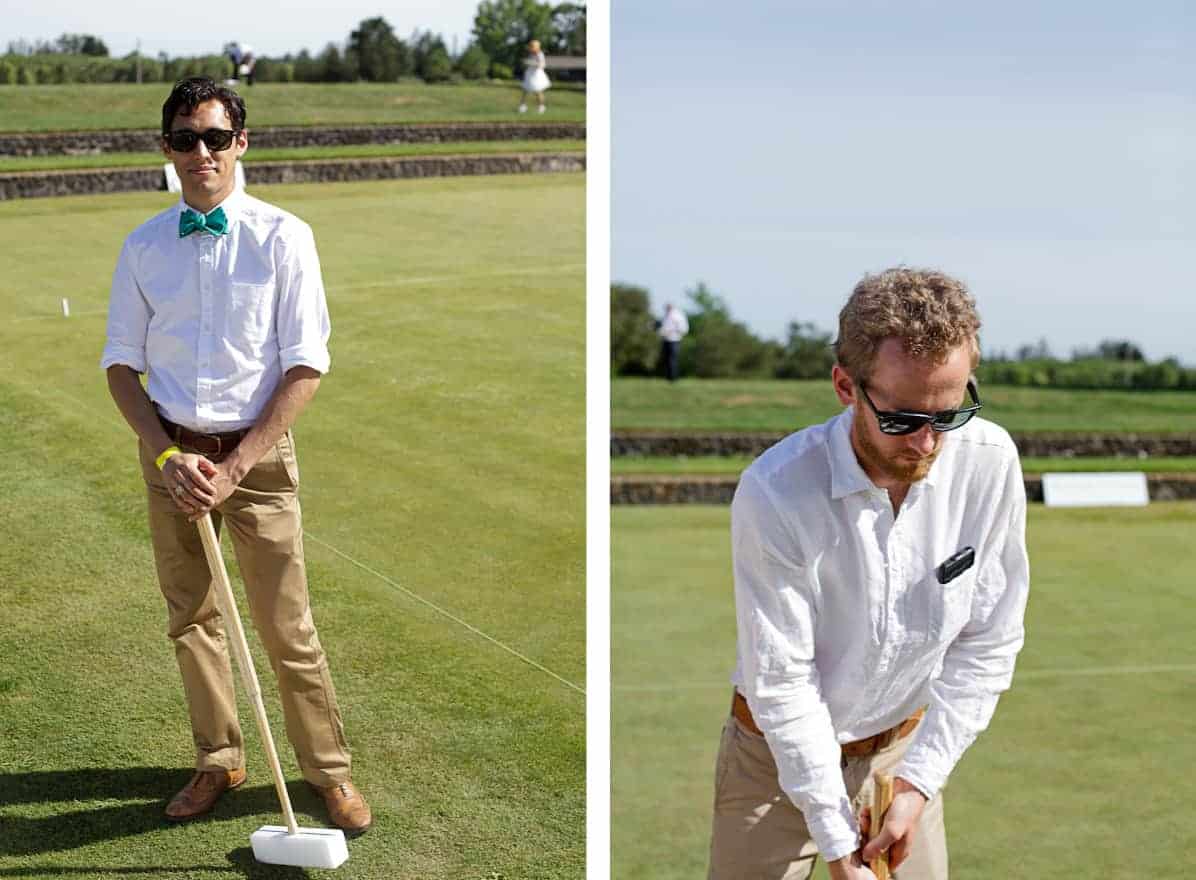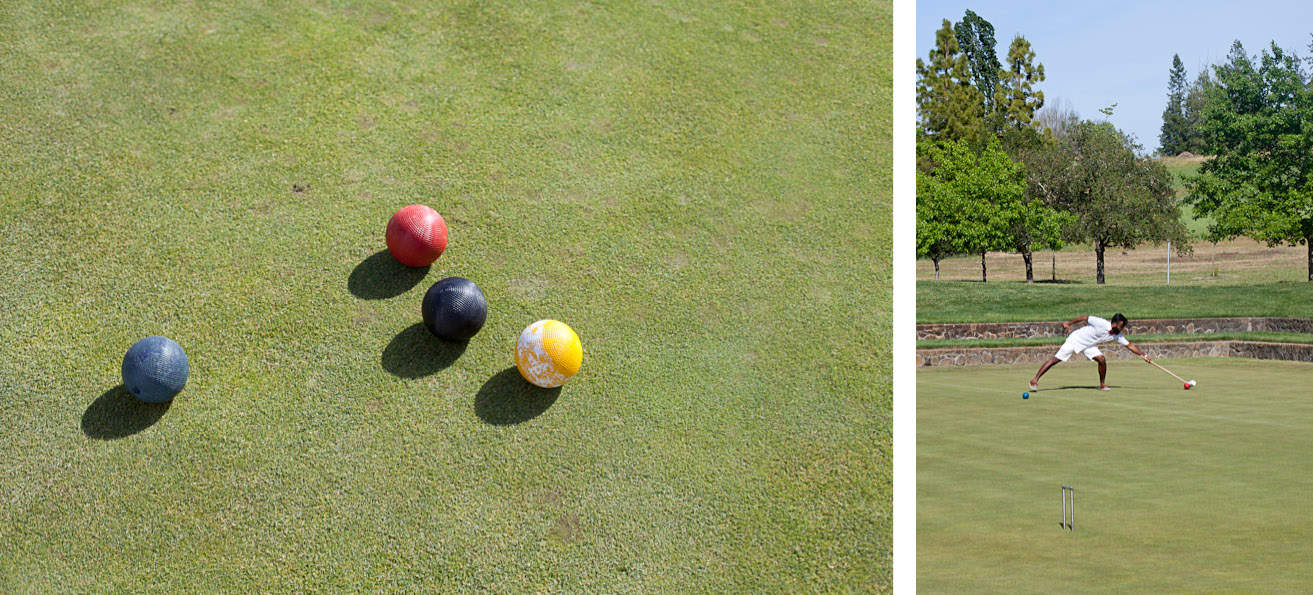 We feel so honored to have joined Kelly & Pat for a sunscreen-worthy day of tasty eats, nice wine, and lawn games all to benefit a good cause (Thanks, guys!). Head on over to A Side of Sweet for her take on the event.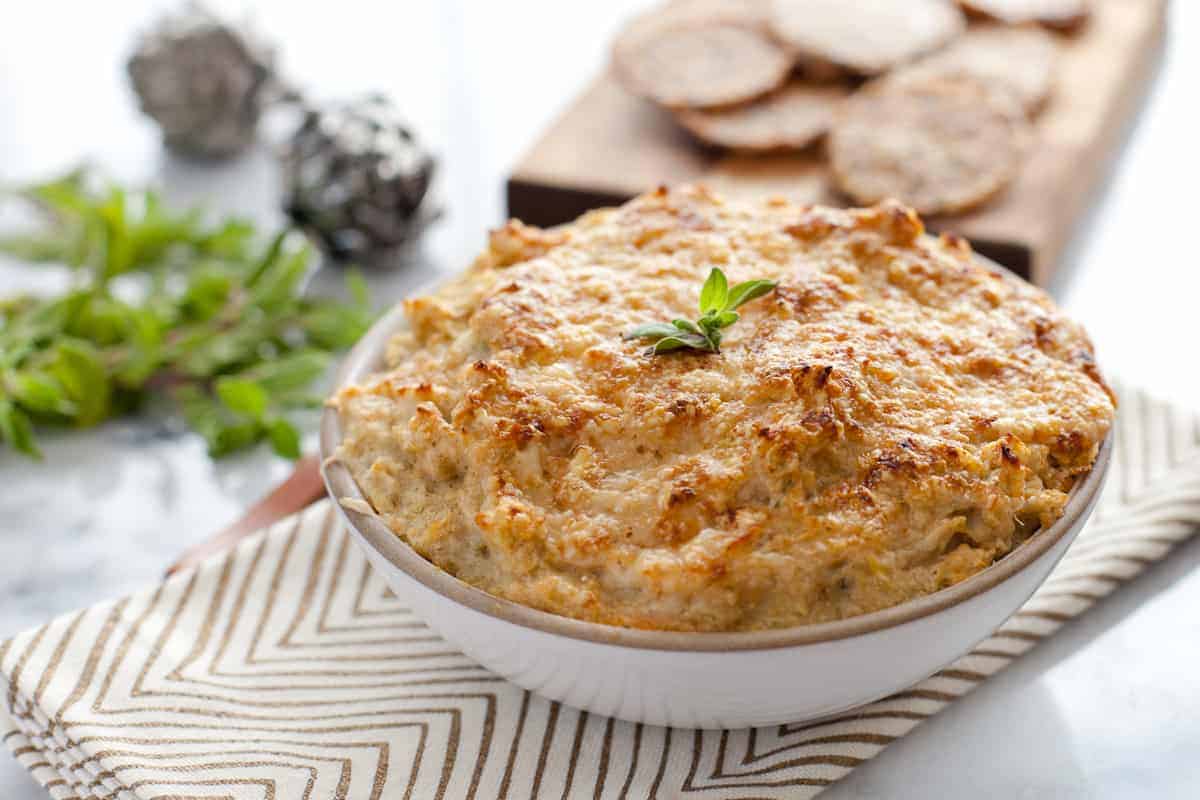 You really came here for this bean dip though, right? Kelly and I got together up on Thursday to create our own take on a white bean and artichoke dip. This version's much healthier, with just a dollop of parmesan cheese melted on top for good measure. The creaminess comes from some low-fat greek yogurt and a bit of water mixed in with the beans. Rather than the traditionally heavy spinach artichoke dip, this baked white bean and artichoke dip promises to be just as popular as a party appetizer, but much more friendly on the hips.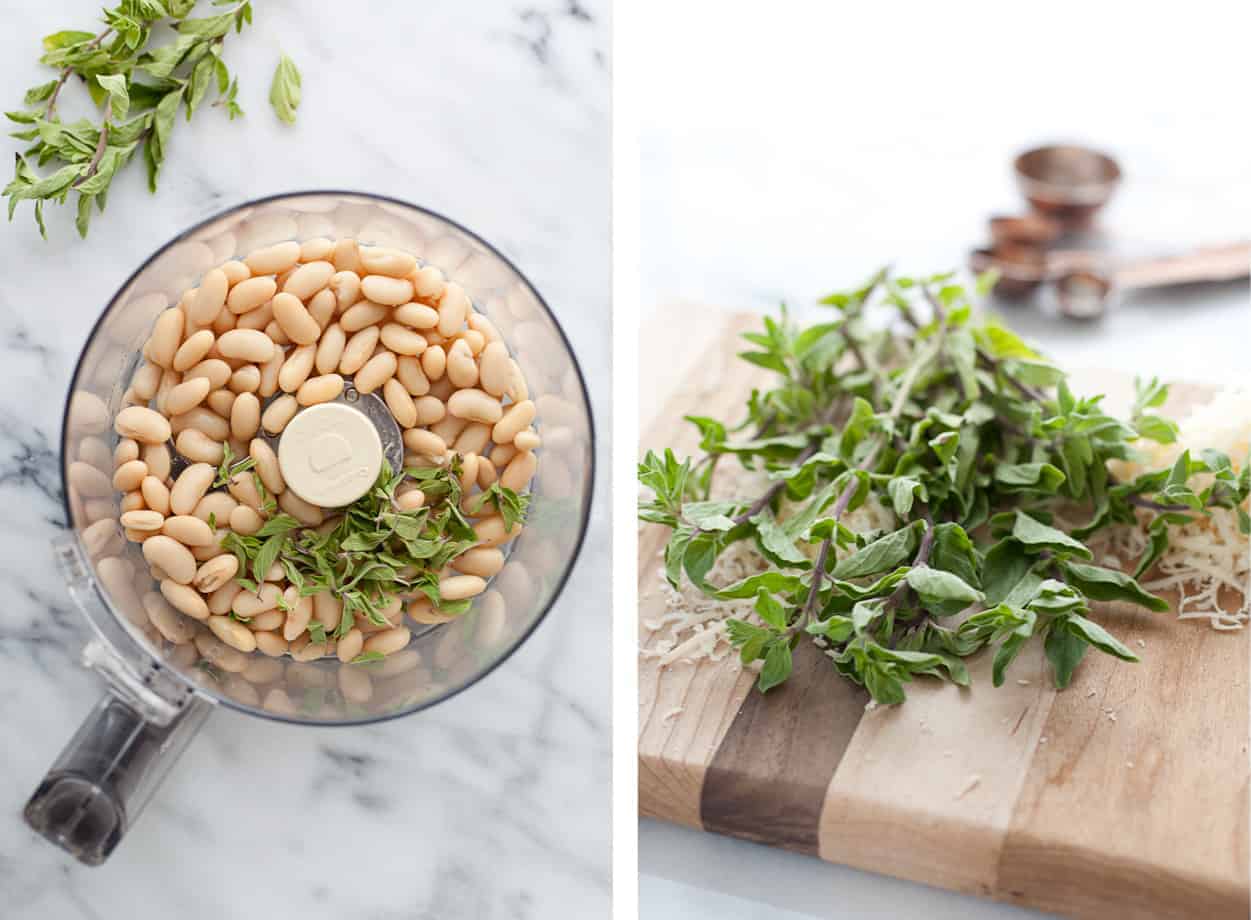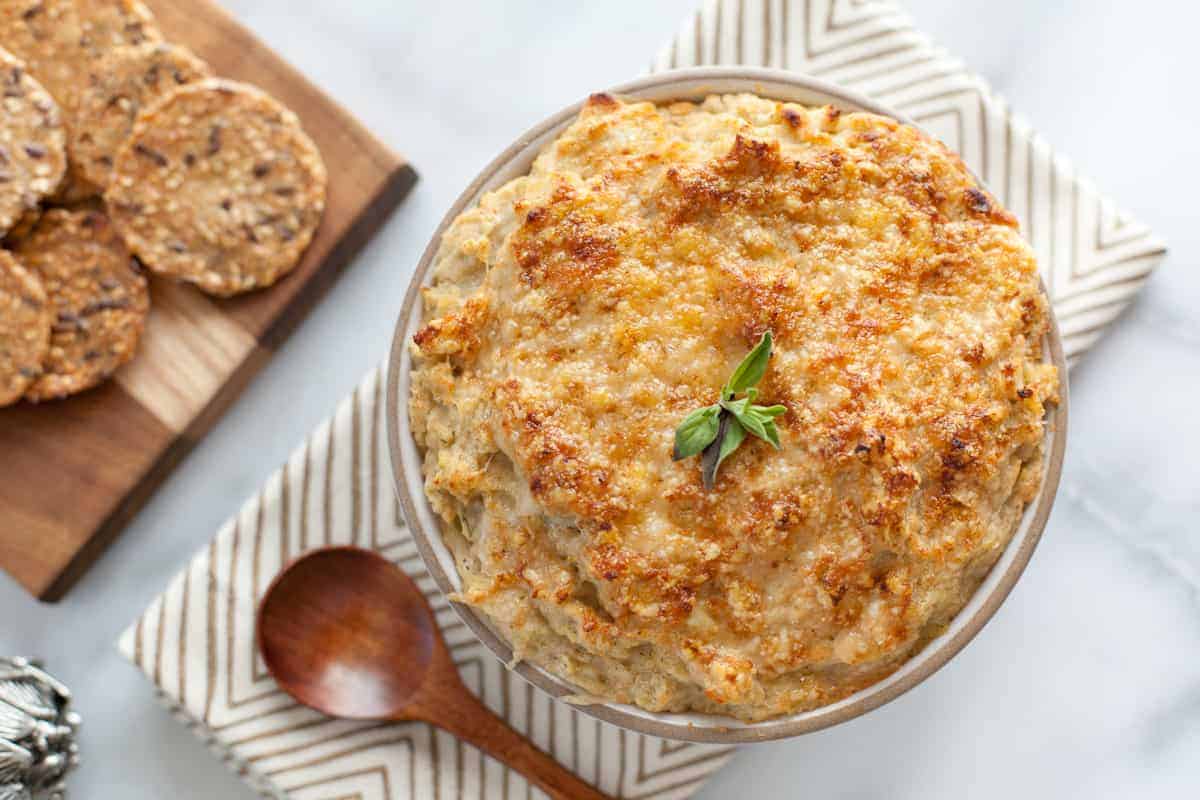 When I'm throwing a party, I usually take on way more than I can handle and wind up still in the kitchen when the partygoers arrive. This dip takes one thing out of your day-of party prep because you can make it all the night before, refrigerate it, then just pop it in the oven 20 minutes before your guests come over. Score! Or, you know, you could make it all right now and then eat the entire bowl for lunch without any guests. I'm all for that approach.
I've made a warm white bean spread before, but this baked artichoke dip takes white bean spread to a whole new level. The beans are puréed until nice and creamy. Except no cream, so we're all happy and healthy. Then the artichokes are tossed in and pulsed 1 - 2 - 3 times to mix up, leaving little chunks of the best part scattered throughout. If you're looking for a good dipping wafer, I strongly urge you to serve it up with these gluten-free crackers (same ones pictured below); my favorite Philly restaurant served their white bean spread with these crackers when I was last there and I can't get enough.
Click over to A Side of Sweet for more pictures and her description of this guilt-free decadent snack!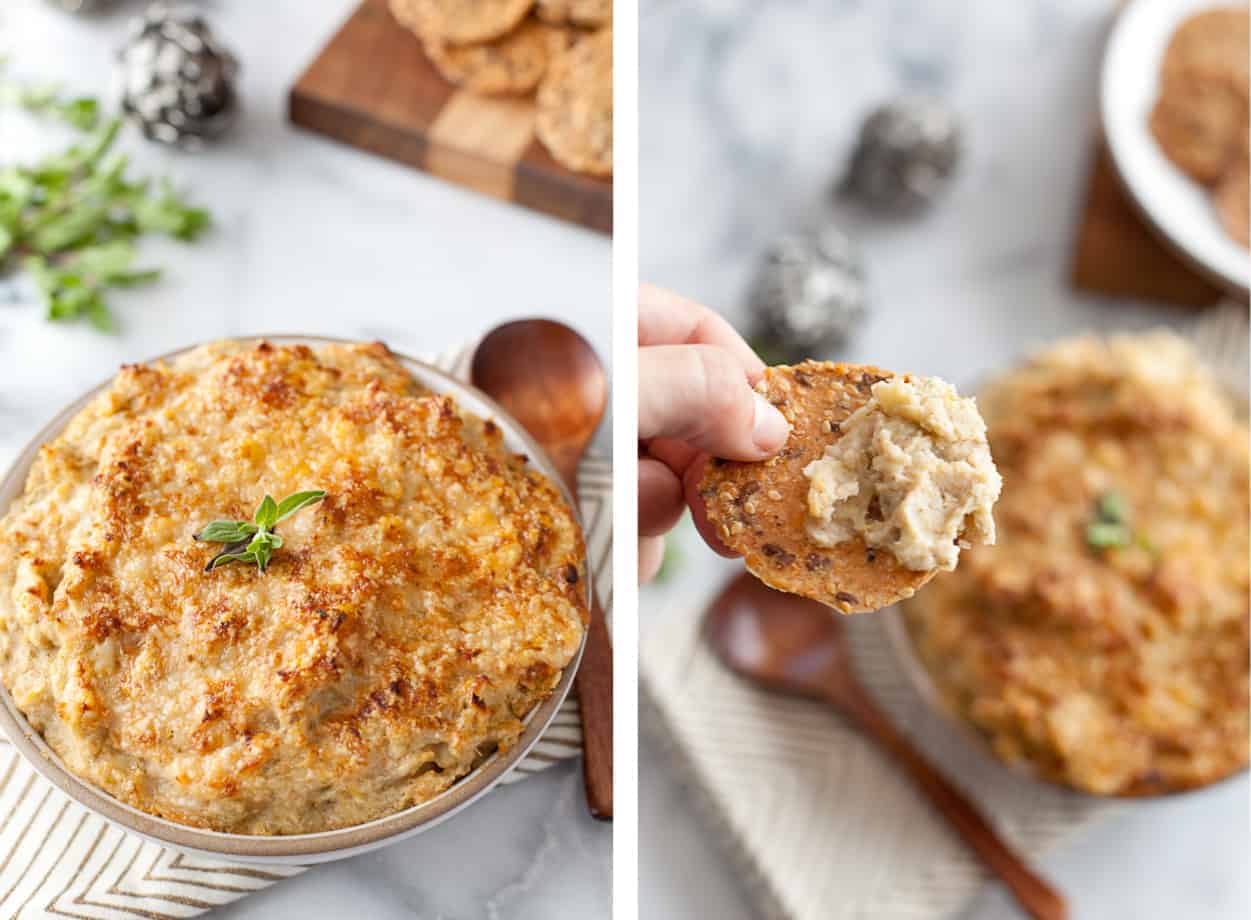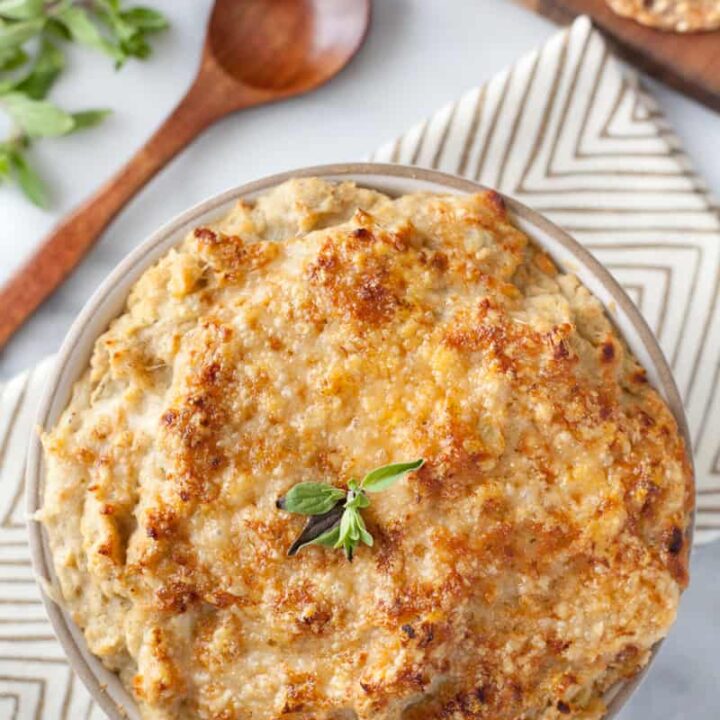 Baked white bean and artichoke dip
Ingredients
1 small shallot, finely chopped
2 large cloves garlic, finely chopped
1 15-ounce can of cannelini beans, drained and rinsed
2 tablespoons low-fat greek yogurt
1 tablespoon lemon juice
2 teaspoons packed fresh oregano
1½ tablespoons plus 1 teaspoon extra virgin olive oil, divided
1½ tablespoons water
⅛ teaspoon cayenne
Salt & pepper, to taste
1 12-ounce jar of marinated artichokes, drained
3 tablespoons freshly grated parmesan cheese (for sprinkling on top!)
Instructions
Preheat the oven to 375ºF.
Heat 1 teaspoon of olive oil in a small skillet over medium heat, add the shallot and cook, stirring, for about 2 minutes, or until the onion softens. Add the garlic and cook for 1 minute longer, just to release the garlic aroma and lightly brown.
Transfer the shallot and garlic to a food processor with the cannelini beans, greek yogurt, lemon juice, and fresh oregano. Purée until completely smooth.
With the food processor running, slowly drizzle in the olive oil and water. If you'd like a smoother consistency, you can add more water.
Season with cayenne, and salt and pepper, to taste, pulsing to incorporate.
Add the marinated artichoke hearts (drained of their oil) to the food processor and pulse just a few times to incorporate, leaving chunks of artichoke heart throughout.
Transfer to a small oven-safe dish and bake for 20 minutes.
Sprinkle the parmesan cheese on top, turn the oven to broil, and broil for about 4-5 minutes, or until the cheese on top is brown and crisped.
Serve warm with your favorite cracker, bagel chip, or toasts. Note: the dip tastes great cold too, so if that's what you prefer, you can skip the oven and mix the cheese right into the dip.