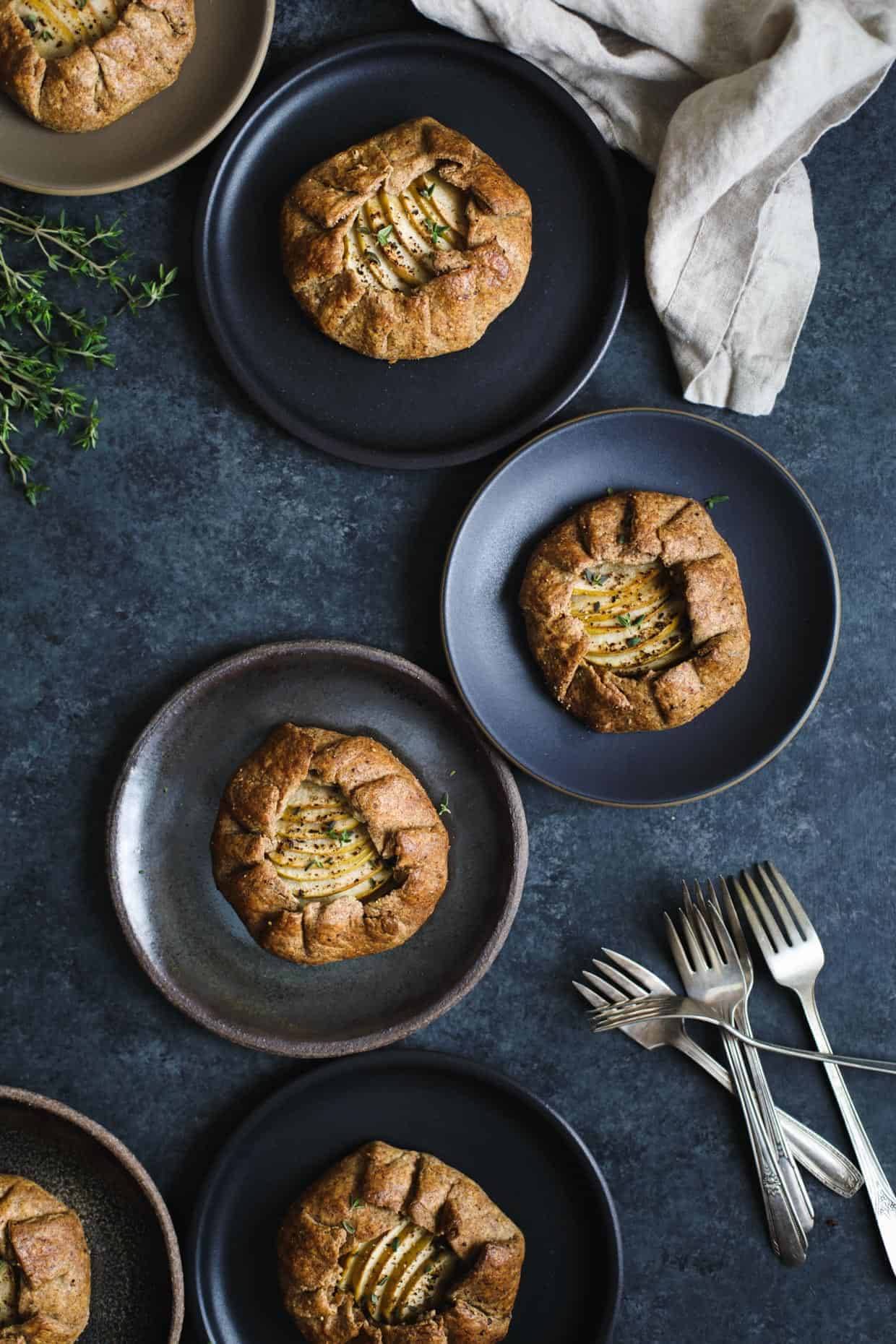 Today's recipe celebrates two strong, inspirational, nasty women and their badass cookbooks that just hit the shelves. The apple, cheddar, & caramelized onion galette combo comes from The Gourmet Kitchen by Jennifer from Savory Simple and I've paired it with the gluten-free buckwheat pastry crust from Alanna's Alternative Baker cookbook. They're both dynamite on their own (the women and the recipes), but together they're a force to be reckoned with.
Just what I need right now.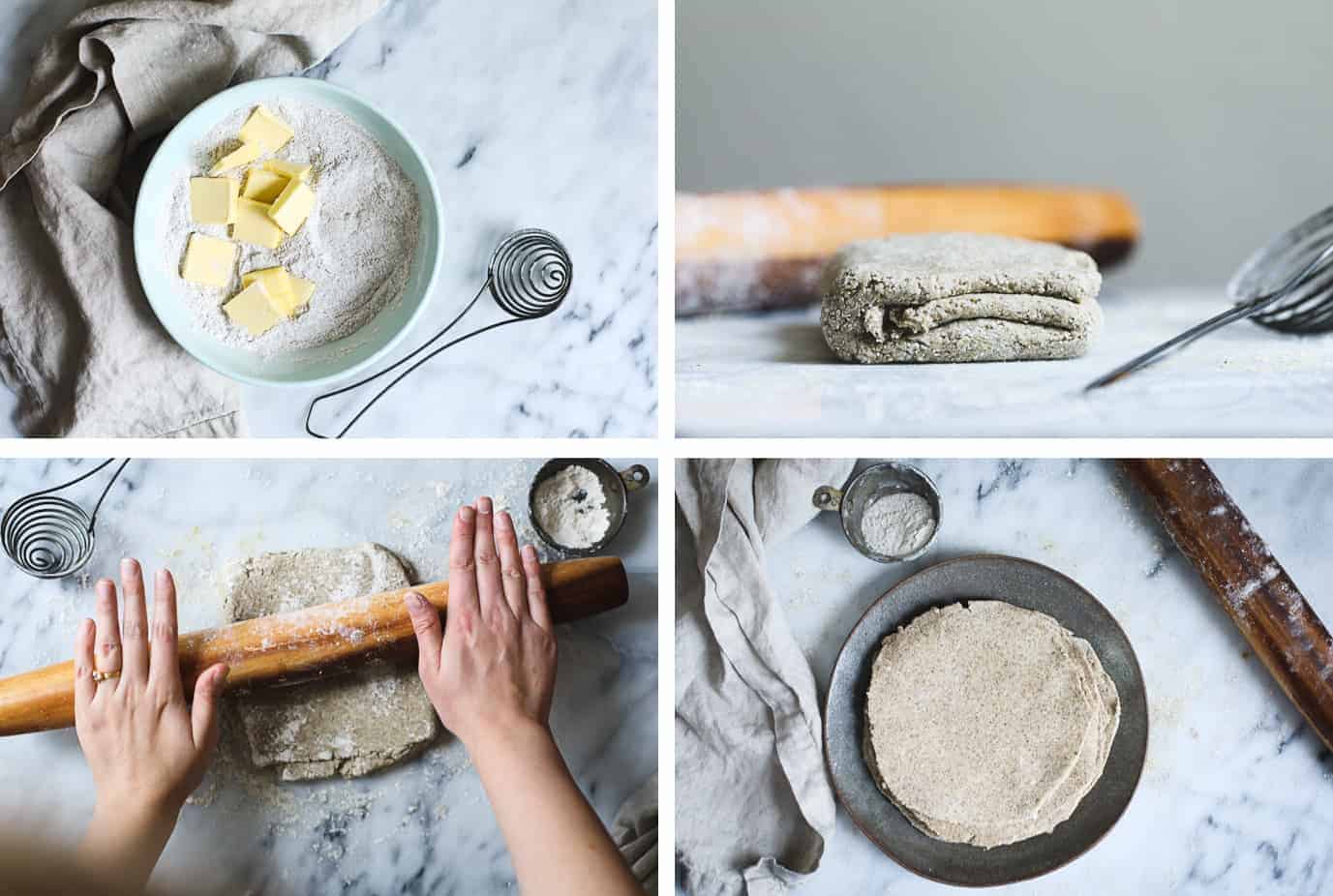 This past week has been riddled with strings of WTFs, stunned silences, and too many tears. No matter which way you voted and no matter your intent, we, as a country, enabled a racist, misogynistic, and xenophobic impact last week, leaving many of our friends and family feeling unsafe in this country. Without a shred of transparency, we showed that we are nowhere near eradicating racism, bigotry, misogyny, or xenophobia. In fact, it's flourishing. There is so much work to be done.
Our president-elect overtly espouses racist, misogynistic, and xenophobic ideologies. Rhetoric matters. Storylines matter. And the impact of ratifying these narratives is hateful, regardless of intent. We must own that.
And then get to work. To borrow from my friend Nicole, we have the power to love each other. To hold each other up. To stand up for one another. To love across differences - not in spite of differences, but for our differences.
As I tucked my 9 month old daughter into bed last Tuesday night, I cried for her and the messages of value and worth we're proliferating. For the world I want her to grow up in, for the opportunities I want for her, and for the ways I want her to treat others regardless of race, income, gender, sexual orientation, etc., I will use my privileged position to keep fighting for a more inclusive country.
We'll fight like hell with love.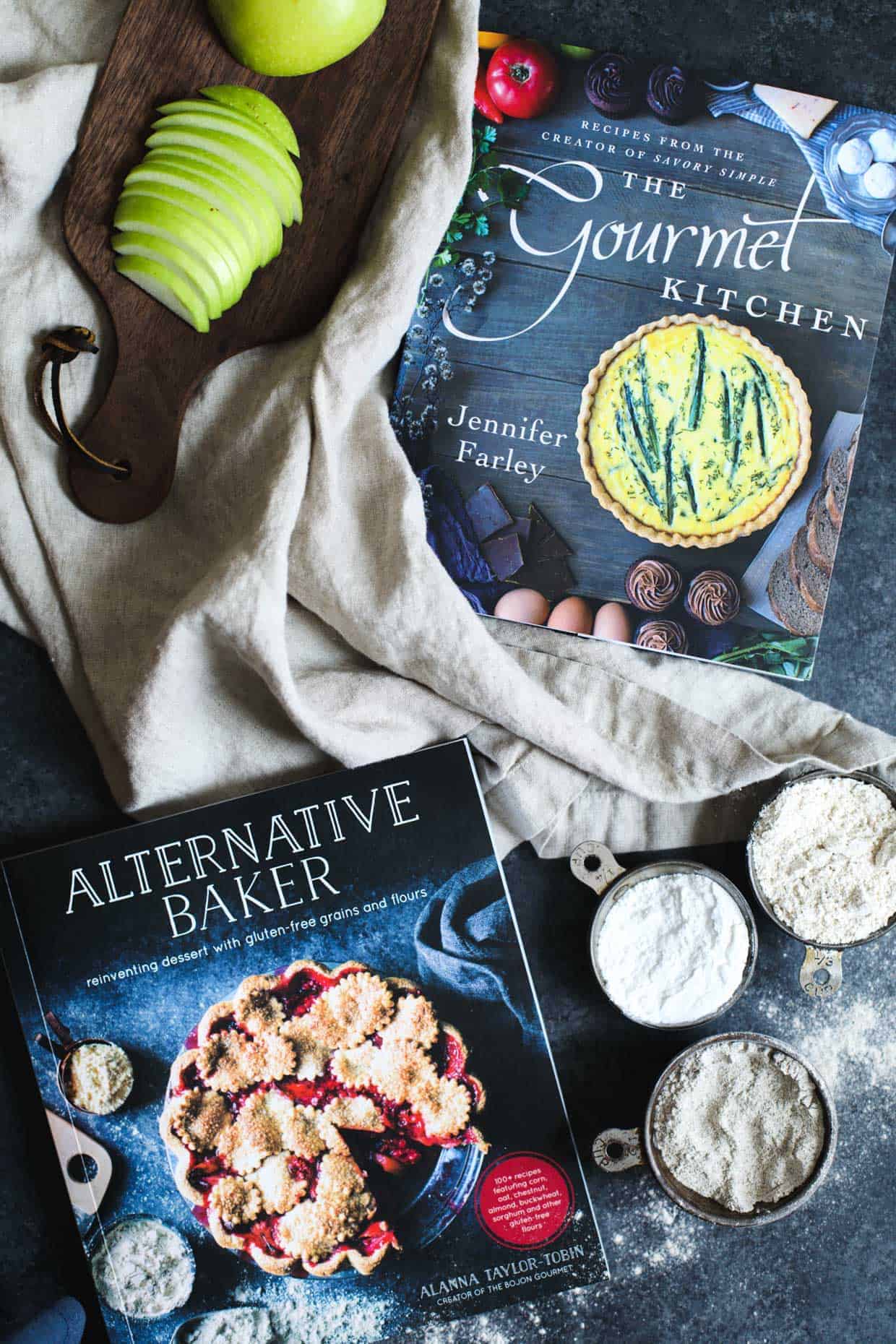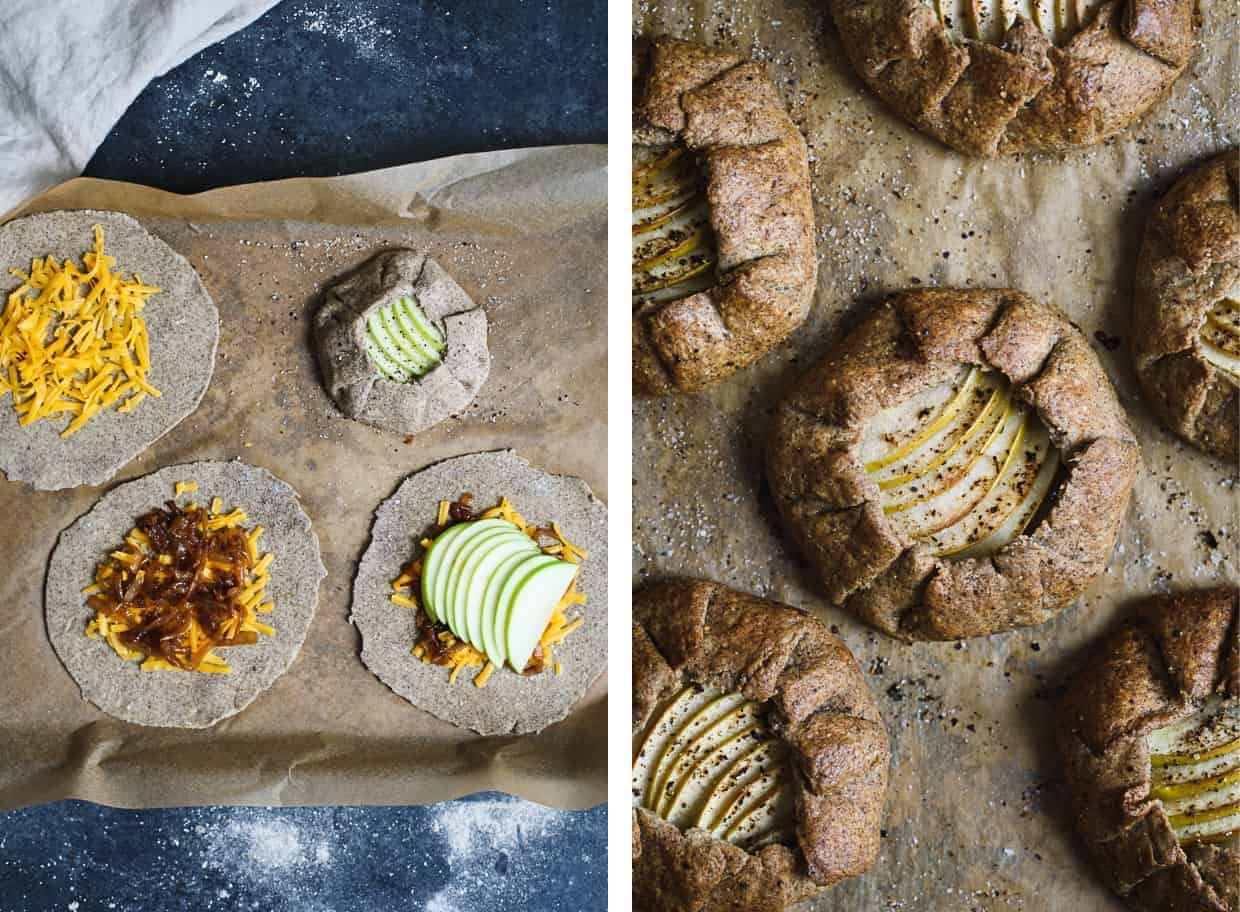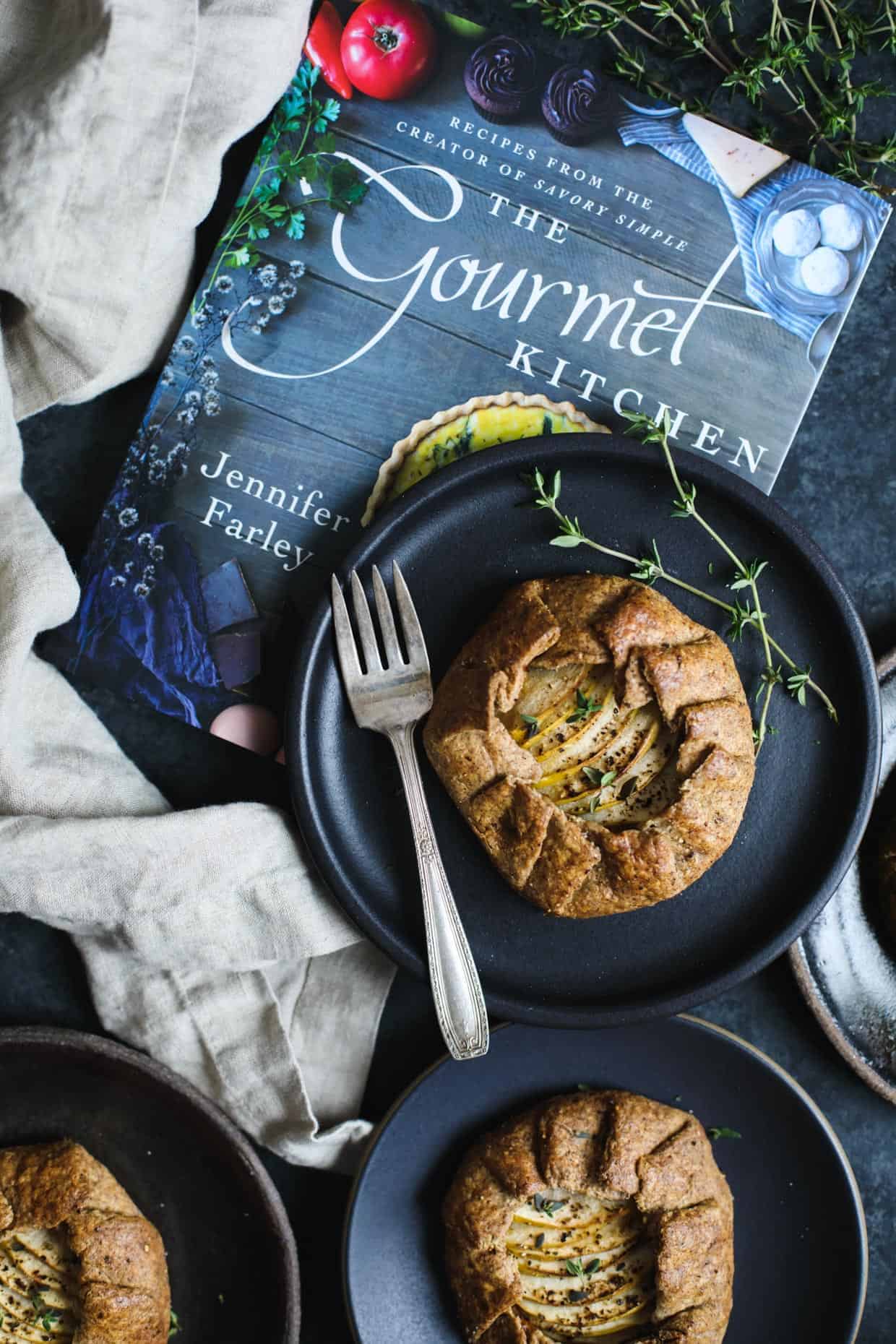 Today I'm spreading love for two valuable, powerful women who each just released their own beautiful cookbook. In The Gourmet Kitchen, Jen shares dishes that are both exciting and approachable, each with a stunning image. I'm drooling over everything from chocolate brownies with salted tahini frosting to baked acorn squash with garlic, yogurt sauce. This fall-inspired apple, cheddar, and caramelized onion galette comes straight from her book - it's savory, sweet, and most importantly, cheesy.
There were no leftovers.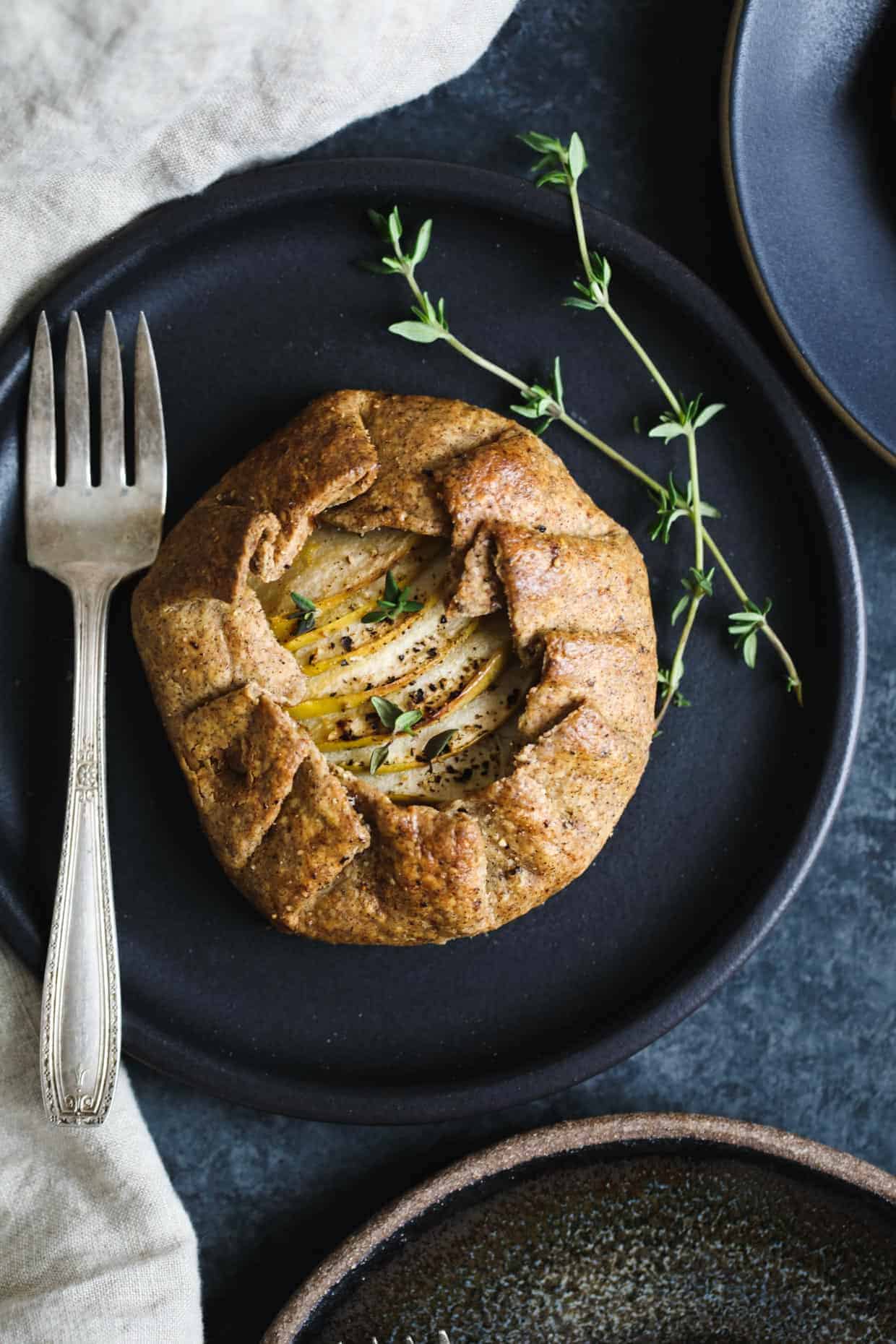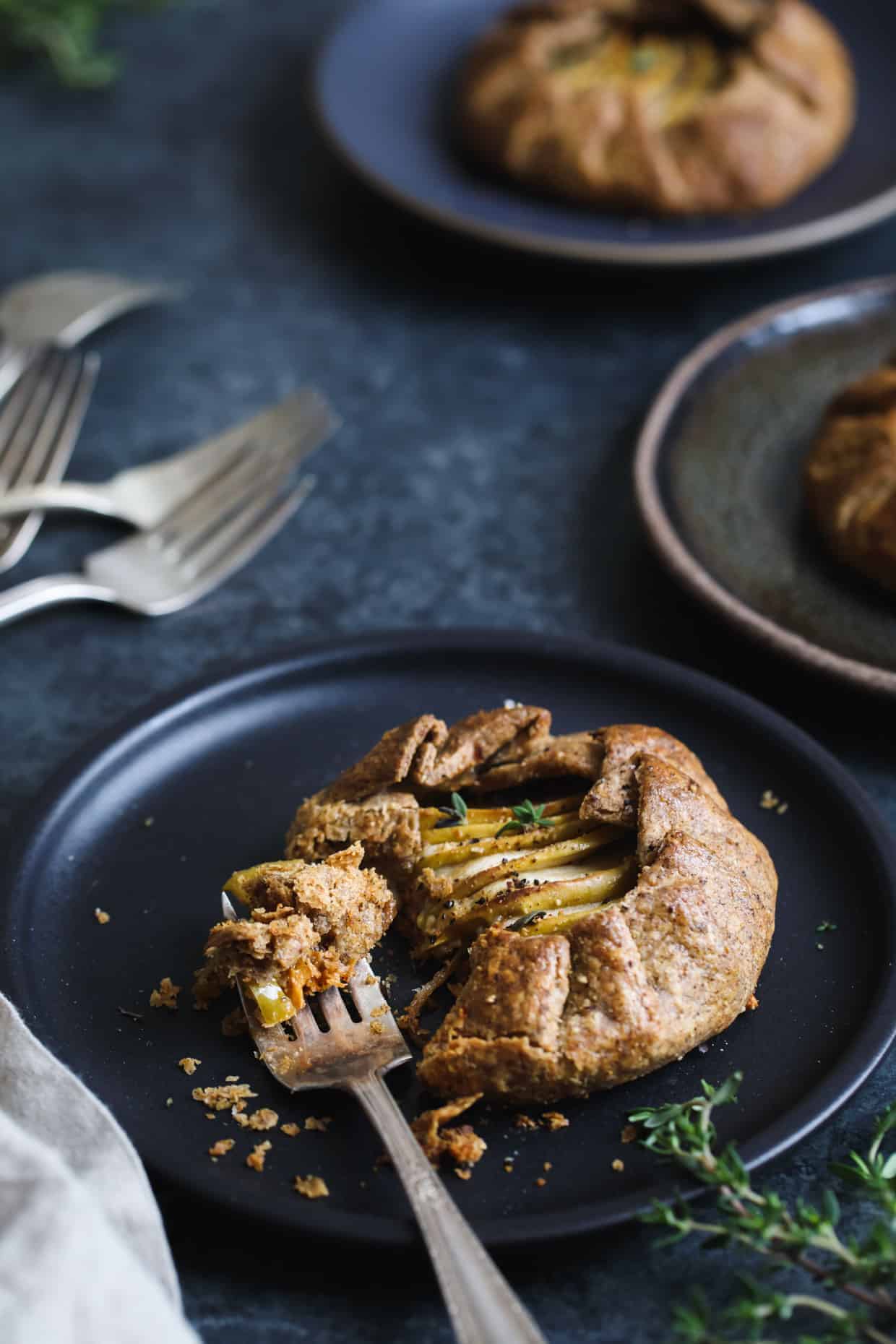 Jen paired her version with a whole wheat crust for an earthy note. To make mine gluten-free, I wrapped it up in Alanna's gluten-free buckwheat pie dough from her new cookbook Alternative Baker (aka my baking bible - see her tart crust in action here). Alanna's pie dough bakes up as the absolute flakiest crust I've ever had, with buckwheat flour lending a similar earthy flavor as the whole wheat.
Just like with these two inspiring ladies and this galette, in the words of HRC, "We are stronger together and will go forward together."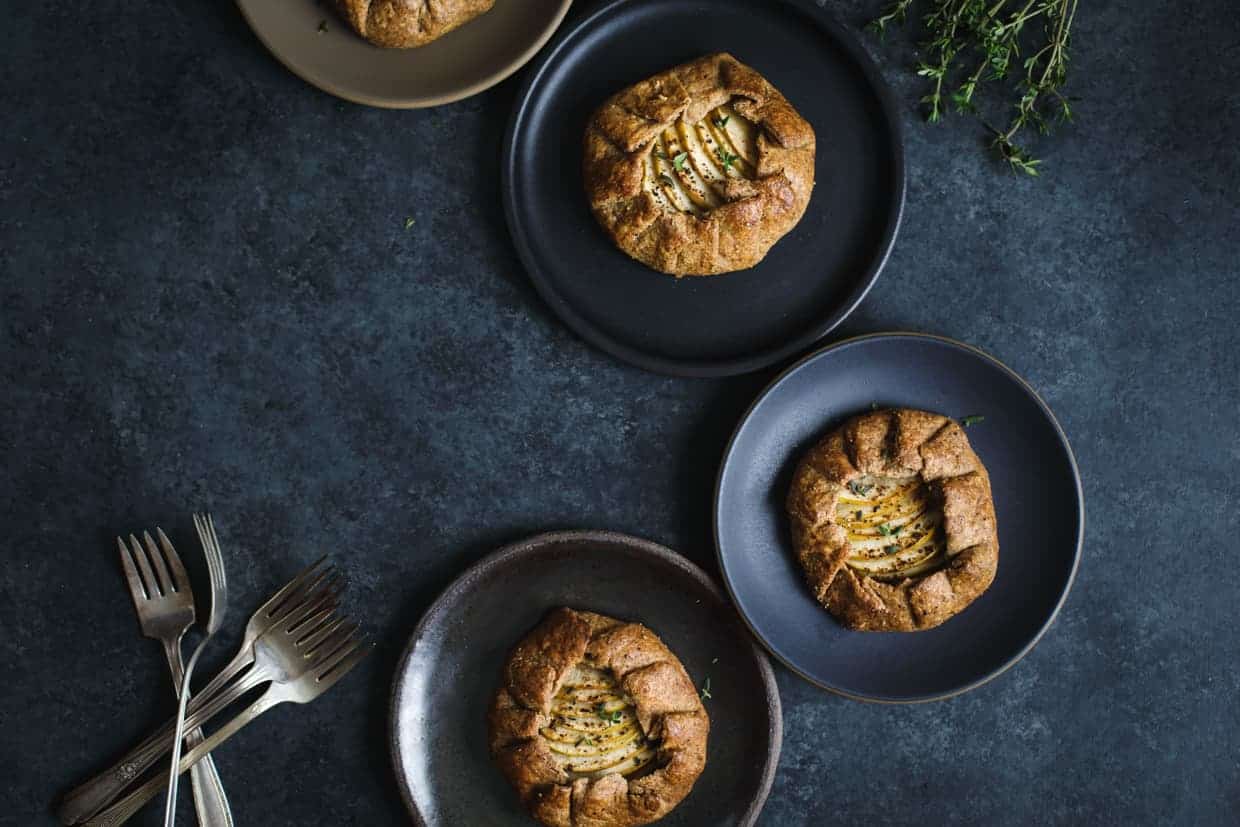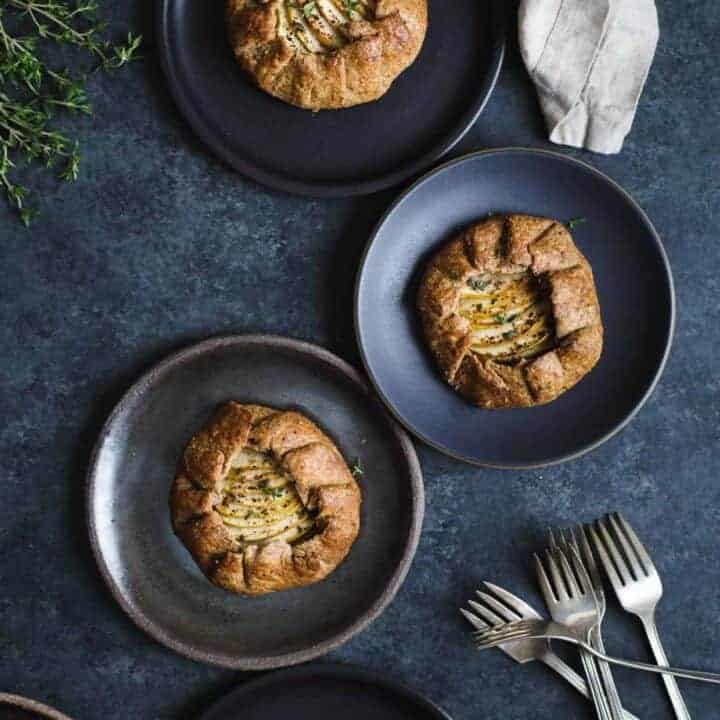 Apple, Cheddar, & Caramelized Onion Galettes with Gluten-free Buckwheat Crust
Ingredients
Gluten-Free Buckwheat Pie Dough
½ cup (80g) sweet rice flour (different from "white rice flour" or "brown rice flour")
¼ cup plus 2 tablespoons (45g) buckwheat flour
¼ cup (25g) gluten-free oat flour
¼ cup (30g) cornstarch
2 tablespoons (13g) tapioca starch
2½ tablespoons (15g) finely ground chia seeds (ground in a coffee grinder)
1 tablespoon cane sugar
½ teaspoon kosher salt
8 tablespoons cold, unsalted butter, sliced ¼" thick
¼ cup cold buttermilk
¼ cup ice water
2 tablespoons cream or milk, for brushing
Apple, Cheddar, & Caramelized Onion Filling
1½ teaspoons olive oil
1 large yellow onion, halved and sliced thin
1½ cups shredded mild cheddar cheese (4.5 ounces)
2 tart apples, such as granny smith
Kosher salt & freshly ground pepper, to taste
Fresh thyme, for serving
Instructions
Prepare the pie dough. In a large bowl combine the sweet rice flour, buckwheat flour, oat flour, cornstarch, tapioca starch, ground chia seeds, sugar, and salt.
Scatter the butter over the top and work in with your finger tips until the largest pieces of butter are about the size of a large pea.
Combine the buttermilk and ice water, and drizzle over the flour mixture, 1 tablespoon at a time, tossing the dough with a flexible spatula to evenly moisten. Add just enough water for the dough to hold together when pinched between your fingers.
Knead the dough until it comes together. Dust your surface with buckwheat flour and roll out the dough until it is about ¼-inch thick, lifting and turning the dough, while dusting underneath to keep it from sticking. Fold the dough into thirds, as you would a letter, then fold it in thirds again the other way. Gently press to flatten the dough, wrap it in plastic, and chill for 30-60 minutes.
(Optional, but will create the flakiest crust): Repeat this turning method one more time. Roll the dough until it is ¼-inch thick, lifting and turning the dough, while dusting underneath to keep it from sticking. Fold the dough into thirds, as you would a letter, then fold it in thirds again the other way. Gently press to flatten the dough, rewrap it, and chill for another 30-60 minutes.
Heat the olive oil in a large skillet over low heat and place a cup full of water nearby. Add the onion to the skillet with a pinch of salt. Cook, stirring, until the onion begins to caramelize. Stop stirring and increase the heat to medium-low. Once a brown glaze has formed on the bottom of the skillet, pour 2-3 tablespoons of water into the pan to deglaze it, using a spatula to scrape up any brown bits and stirring them into the onion.Repeat this process until the onion has been thoroughly caramelized, 25-35 minutes. Set aside.
Preheat the oven to 400°F and line a large baking sheet with parchment paper.
Cut the dough into eight equal pieces. Dust your work surface with buckwheat flour and roll each portion into a 6-inch round circle, scant ⅛-inch thick, flipping and dusting with buckwheat flour as you go to keep it from sticking. Trim the edges as needed to make it round and stack them on a plate, dusting them a bit with flour to prevent sticking.
On the prepared baking sheet, distribute the cheese evenly onto each dough round, leaving a 1-inch border around the outside. Divide the caramelized onion among the rounds.
Slice the apple from the core and slice each piece into very thin slices. Fan ¼ of each apple (about 8 slices) on top of the onion and top with salt and pepper.
Fold the excess dough on top of the ingredients, creasing and pleating as you go. If it cracks, just press it back together. Shuffle the galettes to fit evenly on the baking sheet. Brush the dough lightly with cream or milk.
Bake the galettes until the dough is golden, 30-40 minutes, rotating the pan after 20 minutes.
Let galettes cool for 10 minutes, sprinkle with fresh thyme, and serve.