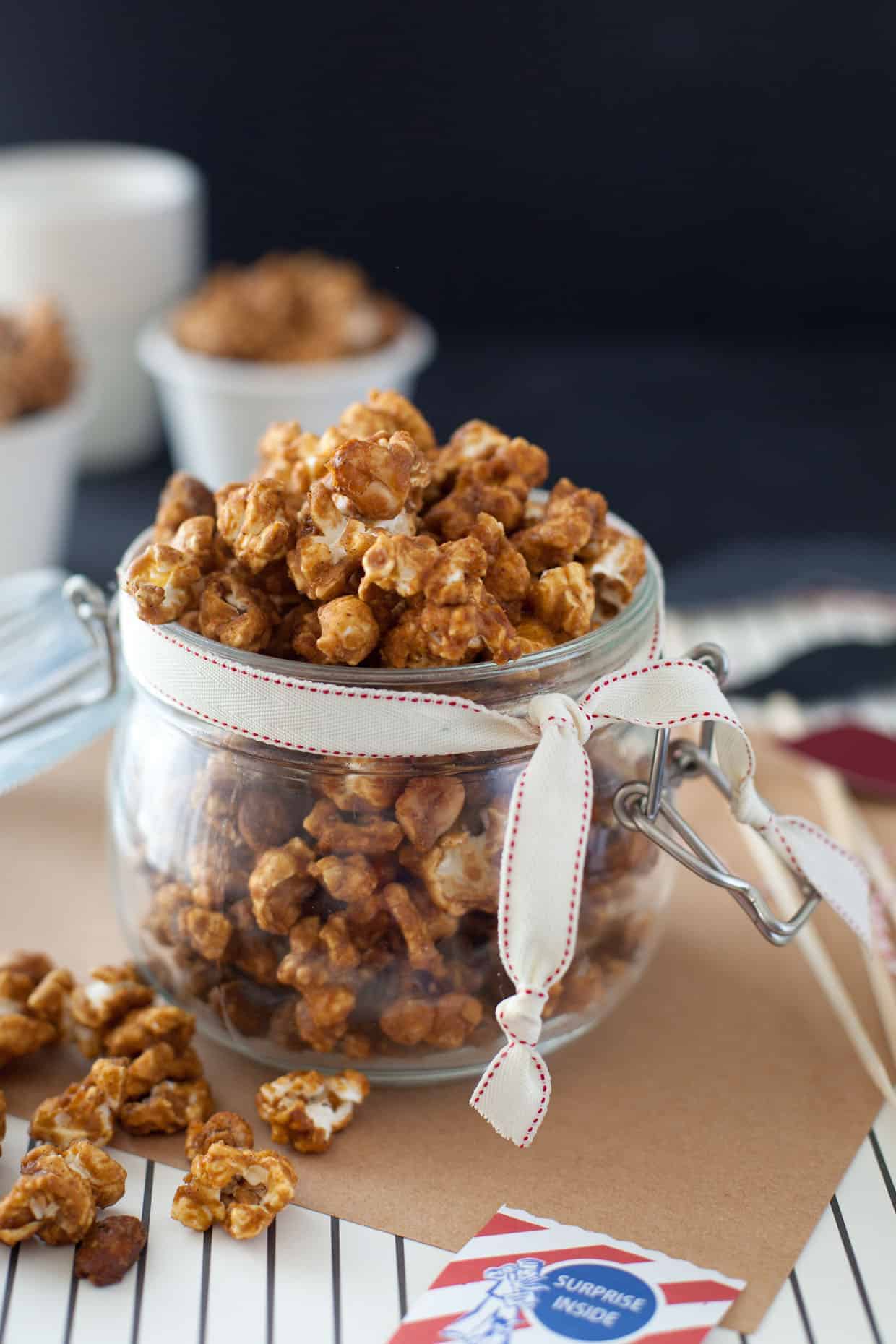 We've resorted to elementary school tactics over here. Thanks to the brilliant idea of my friend Hillary, I now am on a rigid star sticker system. Hillary, who is also in throes of finishing her dissertation, started studying her study habits (obviously) and made the observation that a graduate student spends 8+ hours a day trying to write her dissertation, only to get 1 real hour of work done and 7 solid hours of procrastination (thanks for supporting my tenacious lollygagging, The Oatmeal). Hillary reasoned that if she instead works a really productive uninterrupted three hours each morning, she'd actually get more done.
Both on her dissertation and in her personal life. She gives herself a star sticker for each hour of work she accomplishes. Not a metaphoric "gold star," but an actual sticker. As long as she earns her three daily star stickers, she's free the rest of the day to go on a hike or build a mountain of homemade crepes or, in my case, make crunchy cracker jack. And then sometimes, she earns more than three stars and can track that progress. So following in her footsteps, I'm putting myself on a sticker system.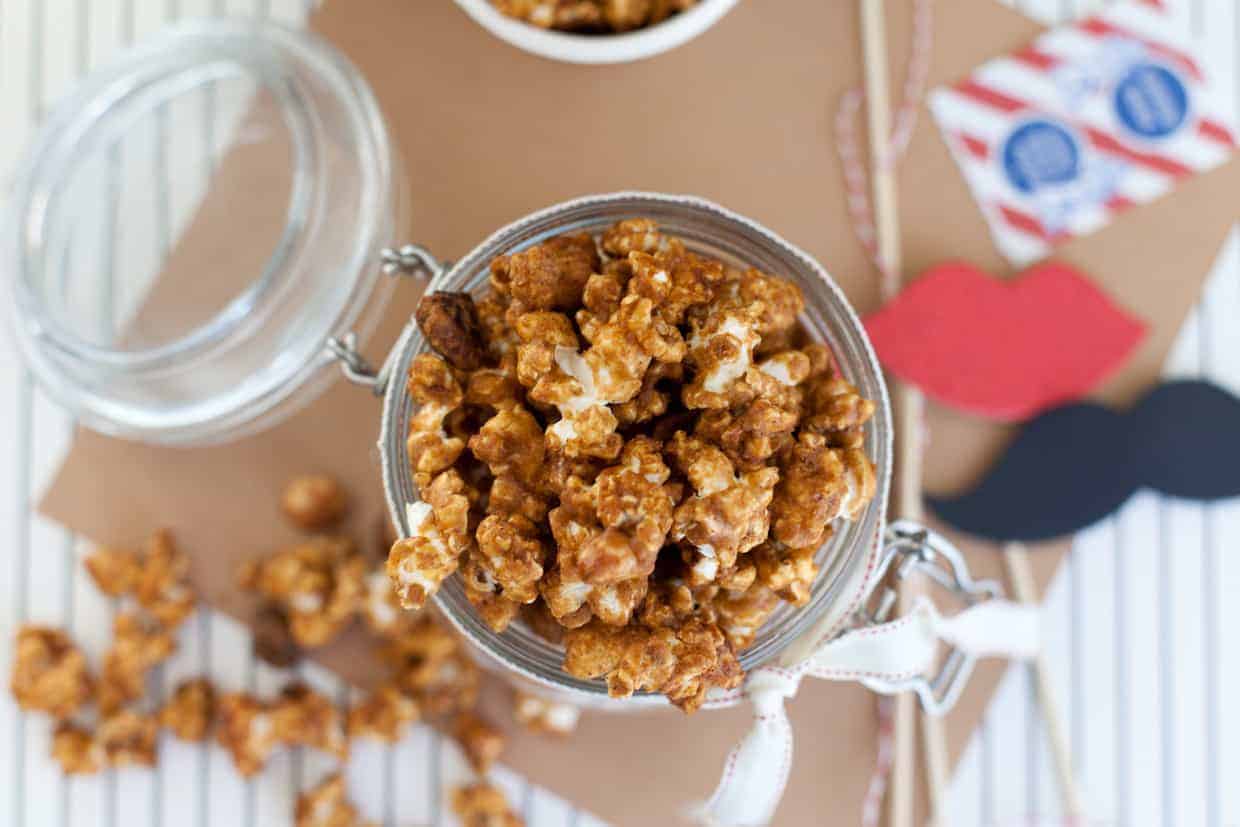 First thing I did on this enlightened procrastination-free journey? Spend an hour on Amazon picking out just the right sticker pack. (I could earn medals in procrastination). This choice is key though; I've got to make sure they're actually going to inspire me to work. Those standard metallic star stickers in primary colors just won't cut it. I settled on a 1500 pack of Lisa Frank motivational and reward stickers instead of stars. Living out my childhood dreams.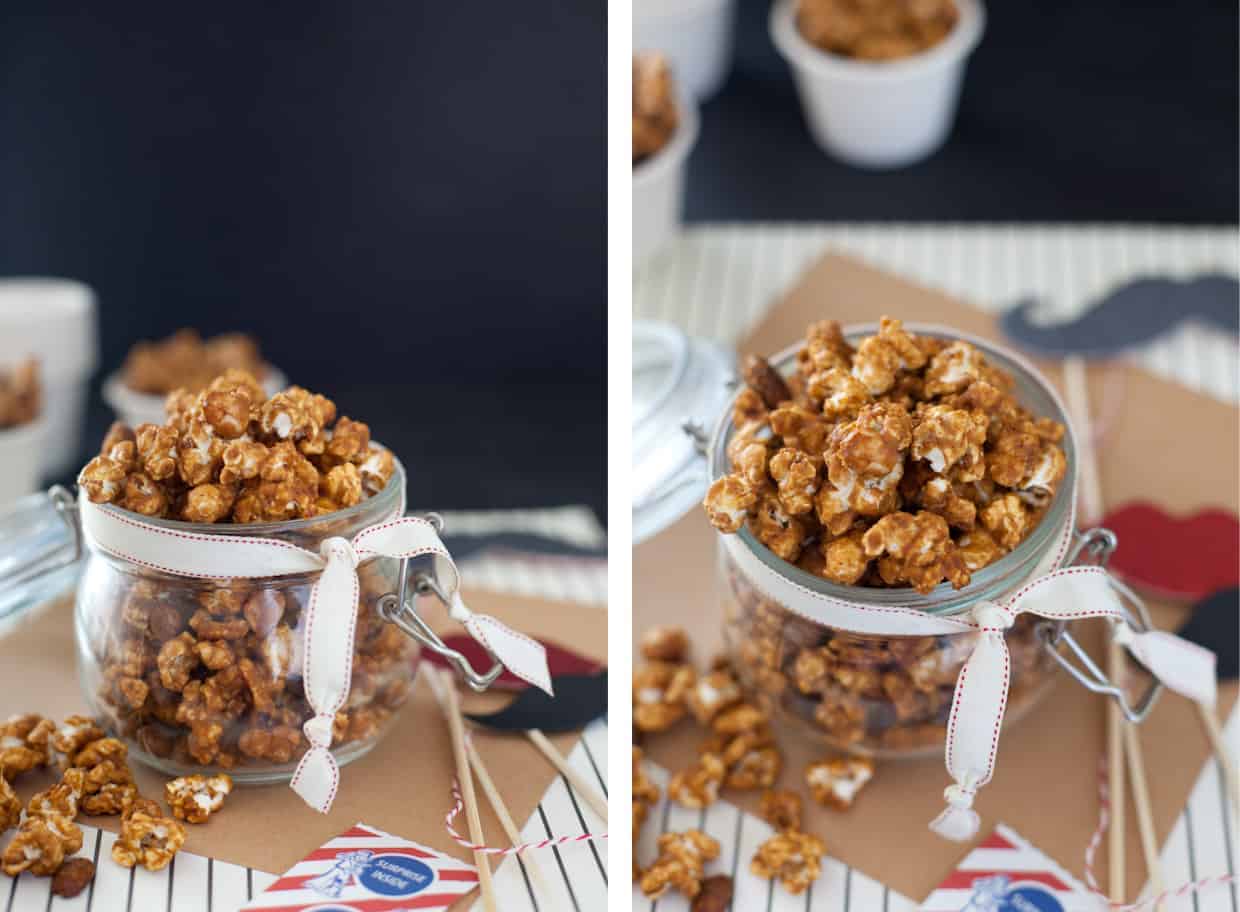 I distinctly remember my third grade teacher sending me to the principal's office to share the book I'd written - aptly titled, "The No-Named Book," which was really just a rip-off of those "All About Me" books, except pre-filled out by me and my friends. A bestseller, for sure. The laminated front and back covers were bound over the colored pencil pages with a plastic comb that made a third grader feel like a published author. When I presented my work, the principal pasted an enormous gold foil seal star on the cover. I then spent the rest of the year churning out book after book in hopes of getting sent to the principal's office again.
Basically, what I'm saying is: this sticker system has a proven track record of motivating me to create publishable work. It works. And really, what is a dissertation if not a massive self-experiment in inventing outlandish tricks to convince yourself to write?
Either way, I earned 15 stickers last week and had time to whip up a large batch of this crispy sweet and spicy cracker jack. I won't pretend I've totally weaned myself off of procrastination, but I'm at least on the right path.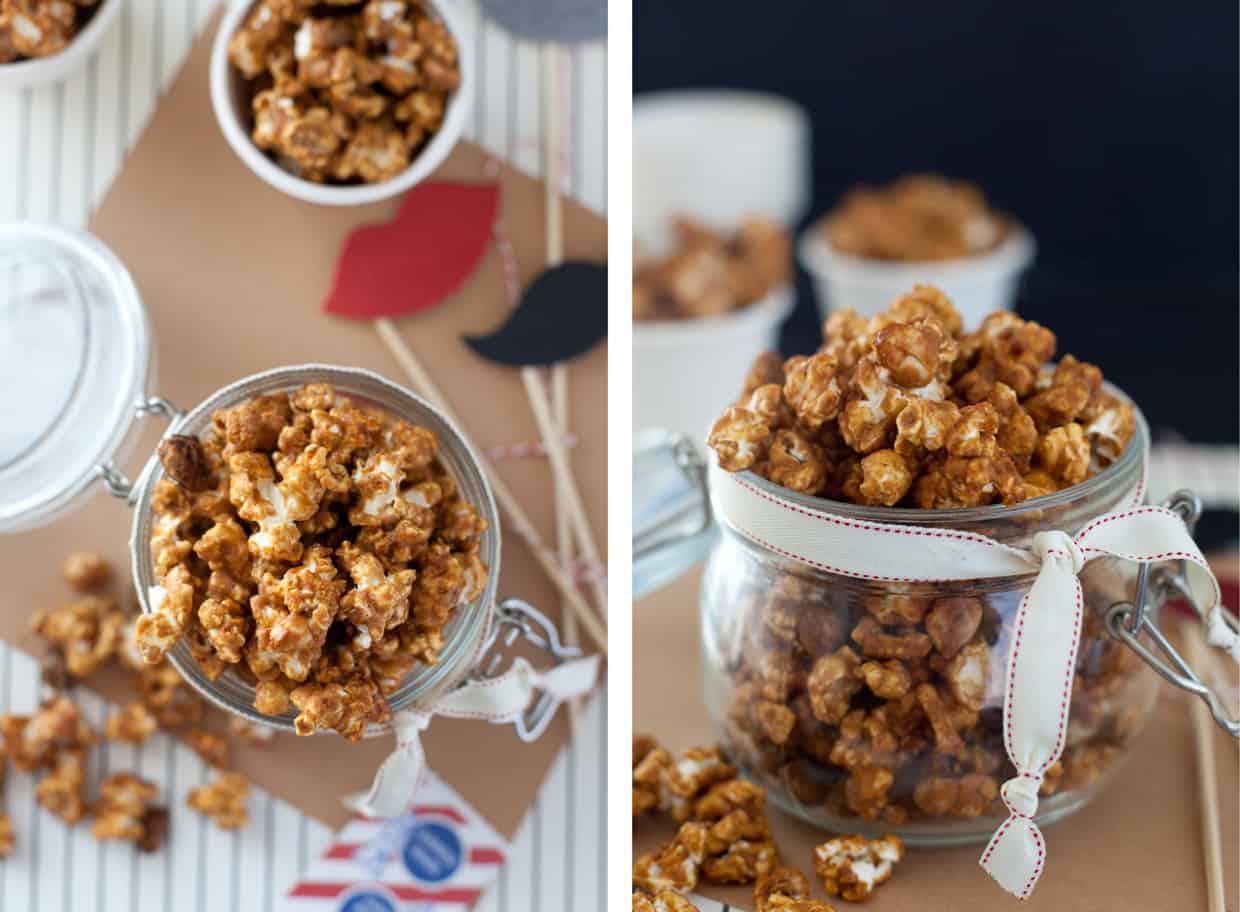 The inspiration for this curry cracker jack came from Chef Preeti Mistry's Desi Jacks (update: their recipe is now available here!). When I first tried it at Juhu Beach Club, I fell in love. This recipe is an interpretation of their sweet, salty, and spicy Indian curry spin on the American ballpark snack.
Add The Juhu Beach Club Cookbook to your must-have list.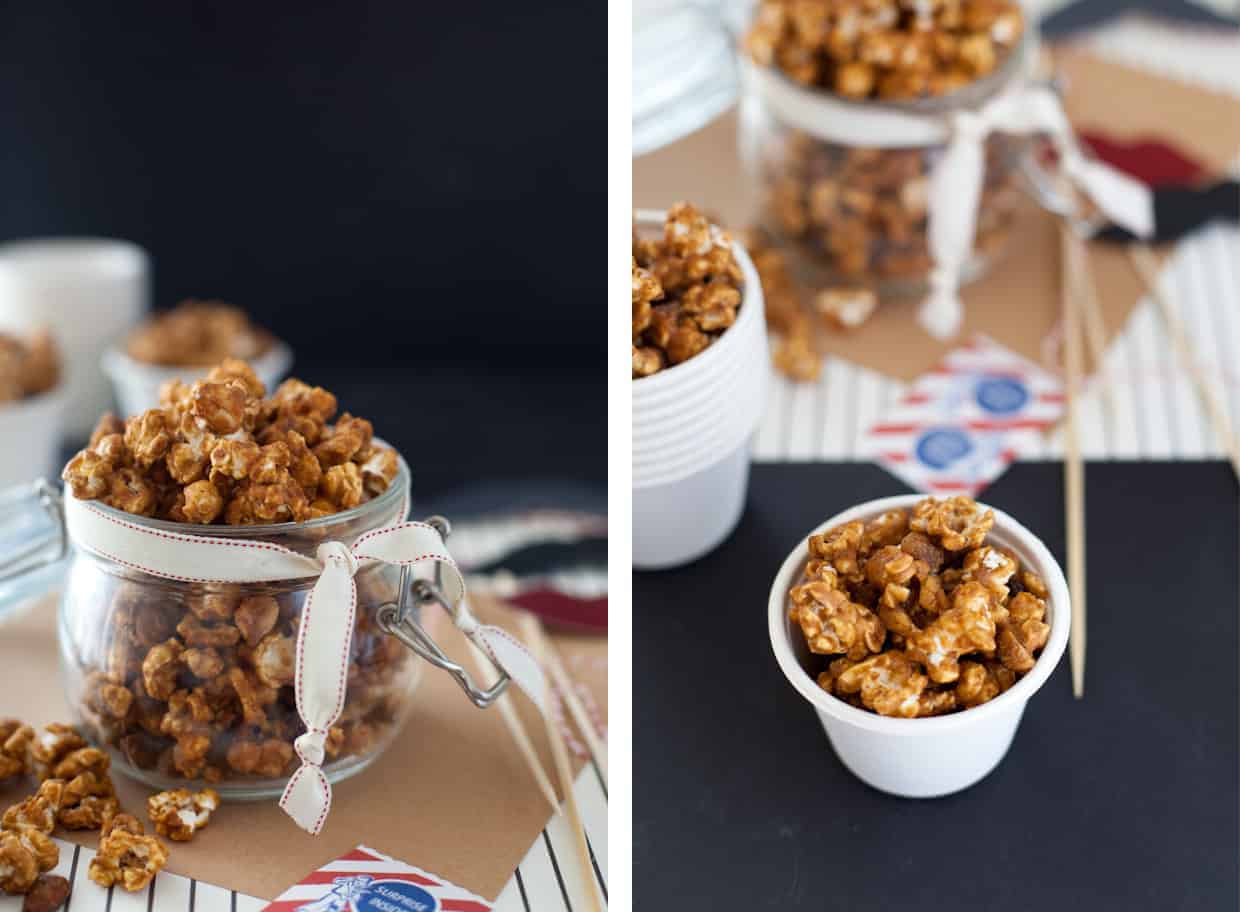 This sweet and spicy Indian curry cracker jack takes sugary caramel-coated popcorn, peanuts, and pistachios and cuts the sweetness with a layer of new spices and a tiny kick at the end. Unlike cloyingly sweet regular caramel corn, this cracker jack is the perfect blend of sweet, salty, and spicy. You won't be able to stop digging in for another handful. If you're having friends over for a movie night, this is a must-serve for the snackfest table. Also perfect for some game-day grub (it's football season or something, right?).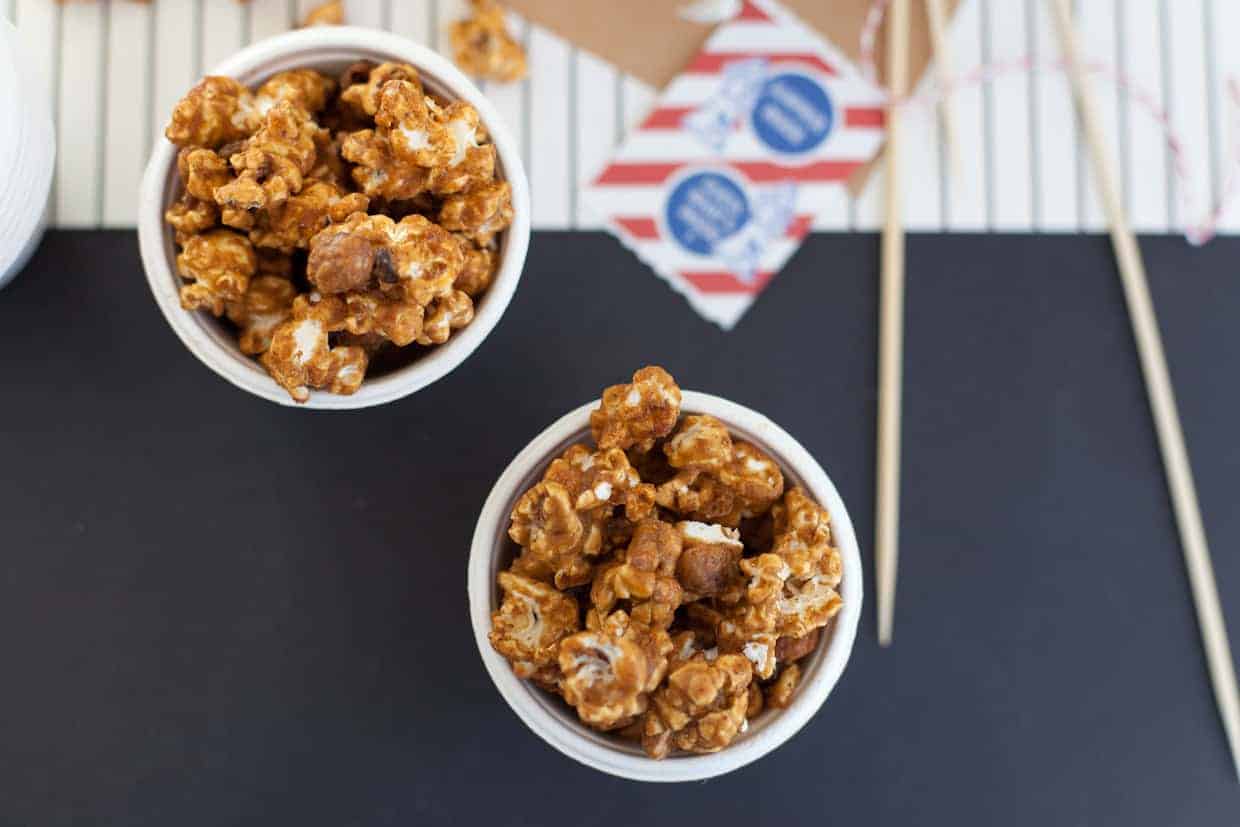 Just don't forget to hide a tiny trinket in the bottom as the cracker jack prize.
PS. I swear I don't just live off of desserts.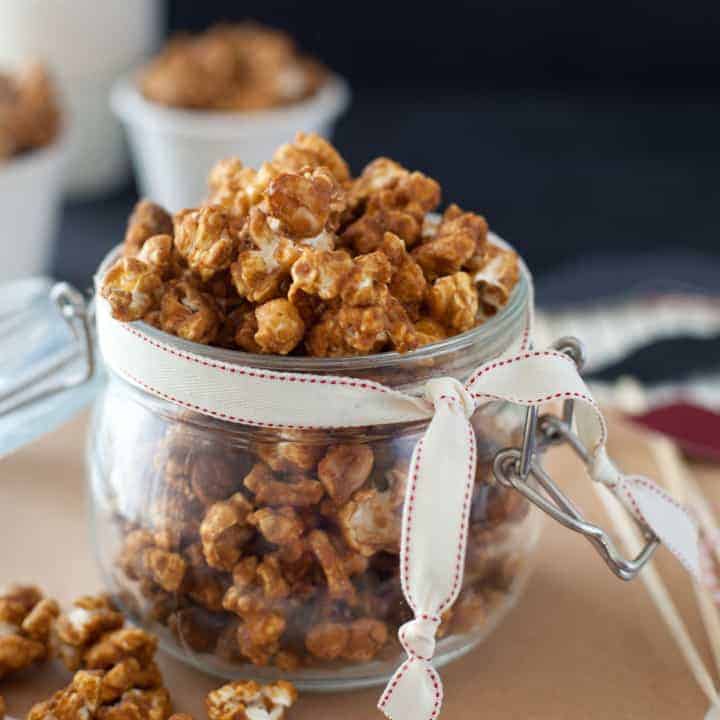 Sweet and spicy curry cracker jack
Ingredients
Nuts
1 tablespoon butter, melted
Pinch of cinnamon
Pinch of cumin
¼ teaspoon salt
¾ cup raw peanuts
½ cup raw pistachios
Cracker Jack
9-10 cups popcorn (¼ - ⅓ cup kernels will make 9-10 cups popcorn)
6 tablespoons butter
¾ cup brown sugar (I've used dark and light and both turn out equally as great)
¼ cup honey
¼ teaspoon baking soda
½ teaspoon vanilla
1-½ teaspoons cumin
¼ teaspoon cinnamon
¼ teaspoon cayenne
¼ teaspoon ground ginger
¼ teaspoon sea salt
Pinch cardamom
Instructions
Nuts
Preheat the oven to 375°F.
Toss the nuts with the melted butter and spices, and spread them out even on a baking sheet.
Roast the nuts for 10 minutes, stirring once halfway through.
Cracker Jack
Reduce the oven temperature to 250°F.
Combine the roasted nuts with the popcorn in a really large bowl.
Combine the butter, brown sugar, and honey in a small sauce pan and bring to a rolling boil over medium-high heat.
Remove from heat and stir in the baking soda, vanilla, and spices.
Pour the caramel sauce over the popcorn and nuts, and stir with two large spoons until the caramel is evenly distributed throughout.
Cover a large baking sheet with a silpat mat, and evenly spread the caramel-coated popcorn over the baking sheet. (If using parchment paper, be sure to use a light colored pan and reduce the oven temperature to 200°F
Bake the popcorn for 40 minutes, stirring every 15 minutes.
Remove from heat and let cool. The popcorn will crisp up as it cools.
Eat it all right then OR if you have more will-power, store in an airtight container or ziploc bags for up to 2 weeks.
Notes
Warning: I made the mistake of sharing some with a friend in a cute little brown paper bag. The moisture from the paper bag turned the caramel corn soft within 2 hours! So if you're giving this as a gift, make sure to use plastic treat bags.