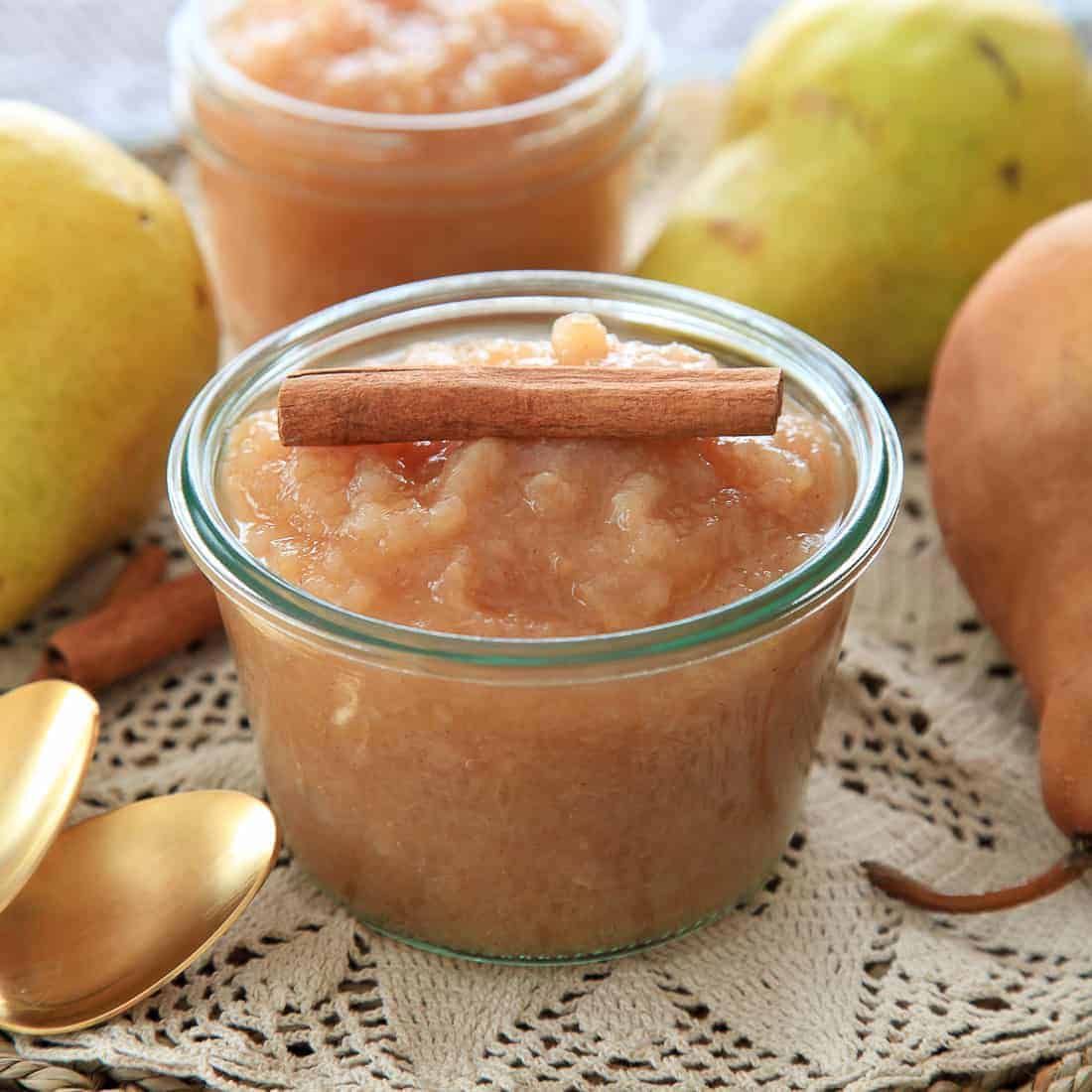 With the husband asleep on the couch all weekend after getting his wisdom teeth yanked out, I spent two full days in the kitchen last weekend. It felt refreshing; usually this is the time of year when my friend Cas and I pull out the glitter and glue for a week-long craft-a-thon. Alas, Cas has up and moved to Boston on me, and crafting is just not as fun without a sewing buddy. Instead, I loaded up my grocery bags to lock myself in the kitchen for a weekend.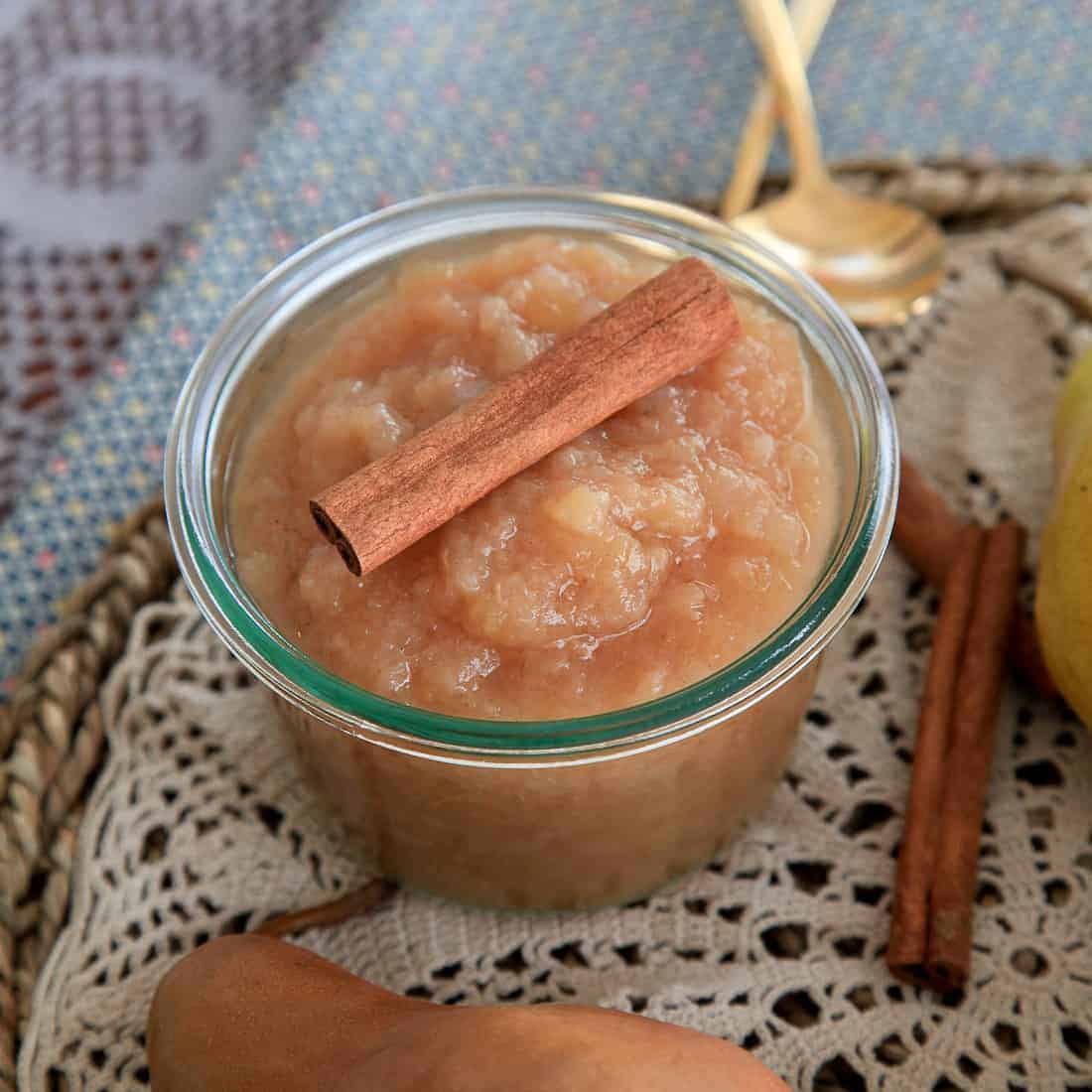 And I did have company - sous chef Tyler, who, by the way, could (and should!) start a blog called "All pizza, All the time" that would feature things like bacon-topped pizza, BLT pizza, bacon-wrapped pizza, pancetta pizza (aka fancy bacon pizza), and Britney Spears shaped pizza with a bacon smile and homemade mozzarella. This weekend was not about pizza or bacon or Britney though. We'll call it Soft Saturday (and Sunday!), since everything I made could be eaten by babies and in this case, puffy-cheeked husbands with stitches in their mouth. Brace yourselves for an onslaught of puréed, mushy, creamy, smooth, or silky recipes. Featuring first: crock pot pearsauce.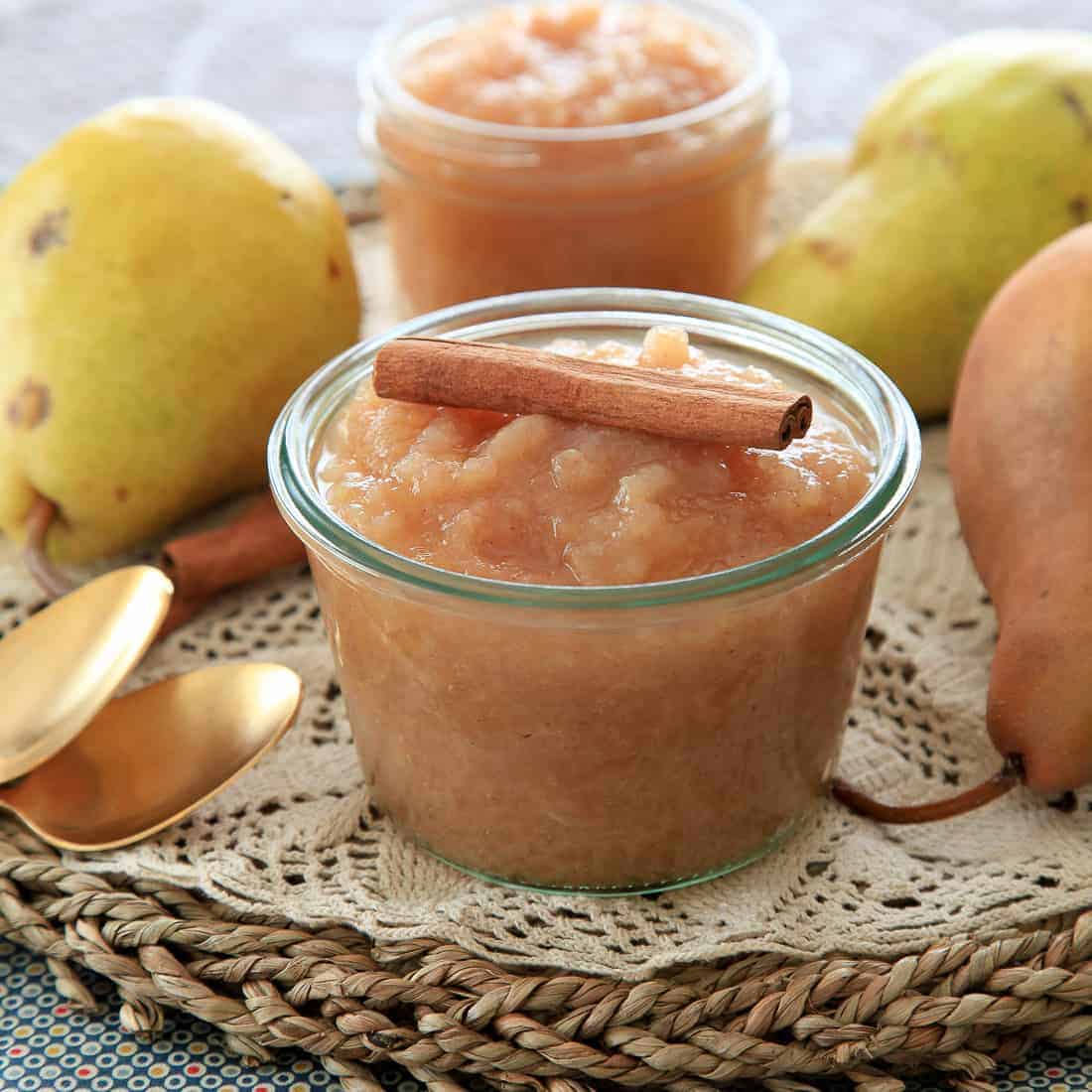 This recipe is one of the easiest I've made in ages. The crock pot is a severely underused tool in my kitchen; recently, I only ever put it to good use in the wintertime when beefy, hearty stews will soothe the soul, or when I'm making pulled chicken. I'm only now exploring the slow cooker's affordances for enhancing the sweet side of things. And my-oh-my. As an adult pushing 30, I'm not ashamed to admit that I still buy personal serving-sized applesauce on the regular. When I'm picking it up from Trader Joe's, it's pearsauce, which makes me feel a bit more grown-up about it. Now...NOW...the doors have opened though. This omg-it's-so-easy-anyone-could-make-it pearsauce is omg-so-delicious. Just the right amount of chunk to smooth texture and loads more sweet pear pizzaz than the store-bought kind. I didn't even have my teeth extracted and I couldn't help but shovel spoonful after spoonful into my mouth. I'm sold on the homemade pearsauce from now on.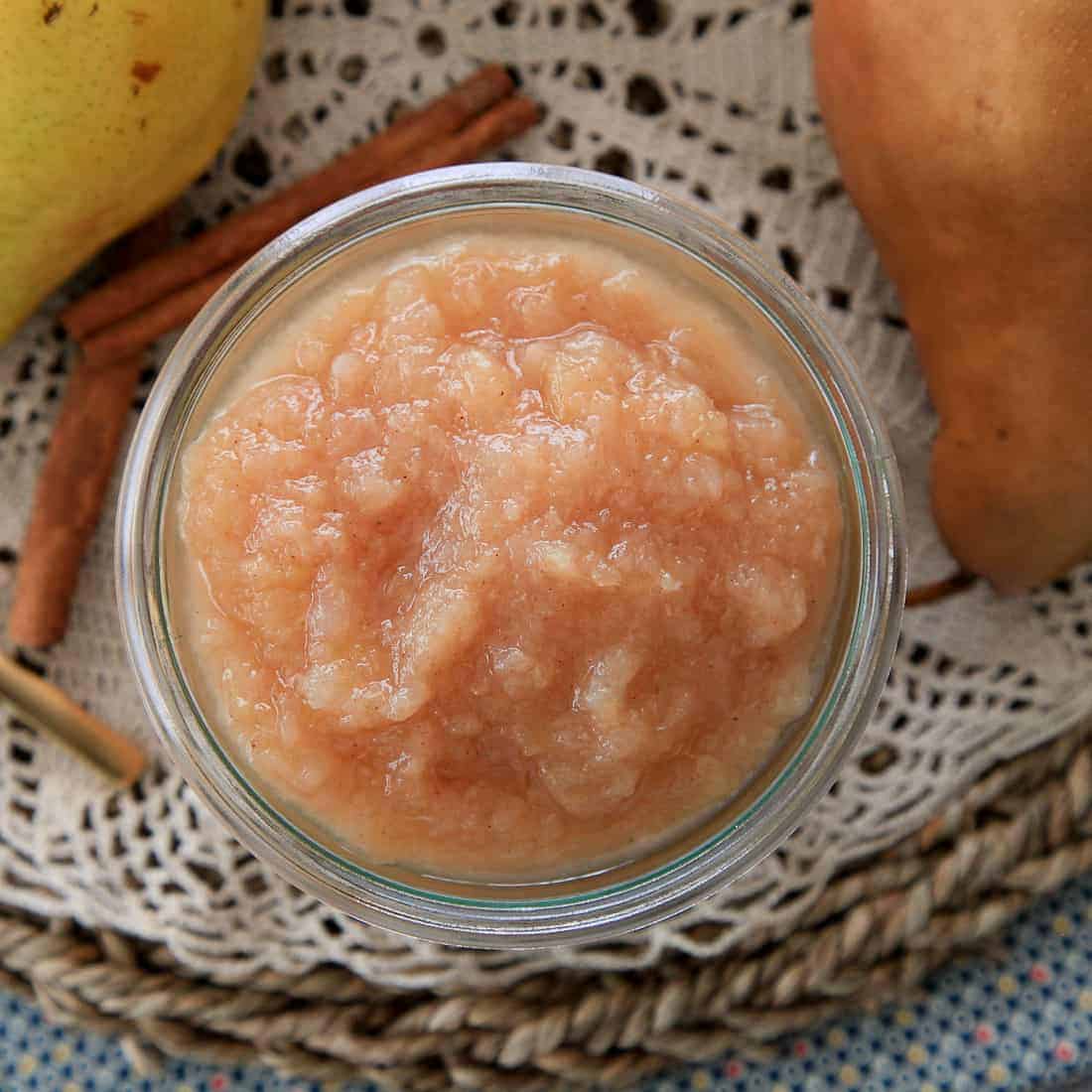 As it turns out, I'm much more suited to oral surgery than Lucas for no other reason than my sweet tooth is robust. After two fruit smoothies and a bowl full of jello, Lucas was begging for something salty. The boy ate 8 red potatoes worth of lukewarm mashed potatoes in one night - the 24-hour ban on hot food made savory dishes challenge. Know what sweet he didn't get sick of though? This pearsauce. We even fought over the last bowl. I'm telling you, it's so good that I'm willing to go to combat for it with my husband who's recovering from oral surgery! Ruthless. While you're cooking up a storm for the holidays, throw some apples and pears in a crock pot while you work. The house will smell delightful and your taste buds will thank you.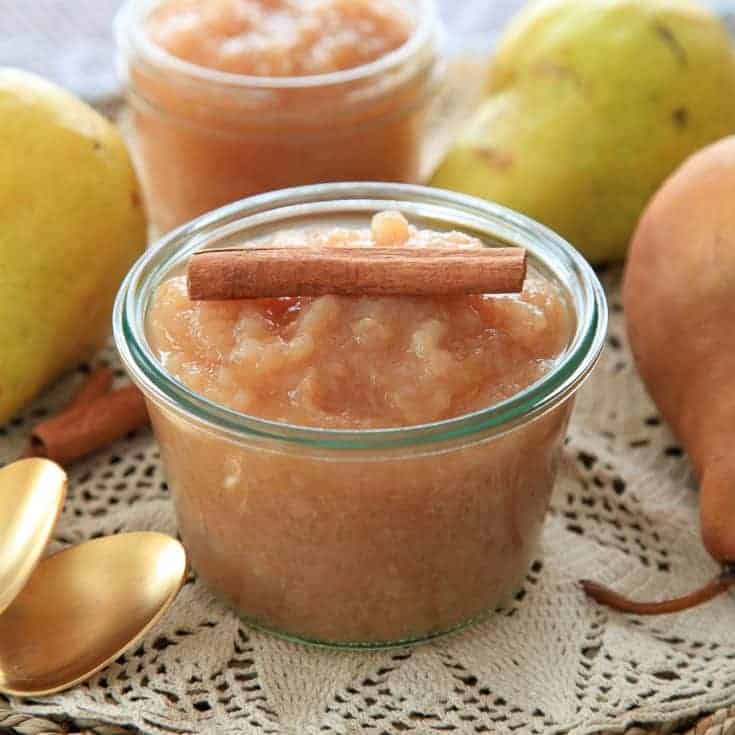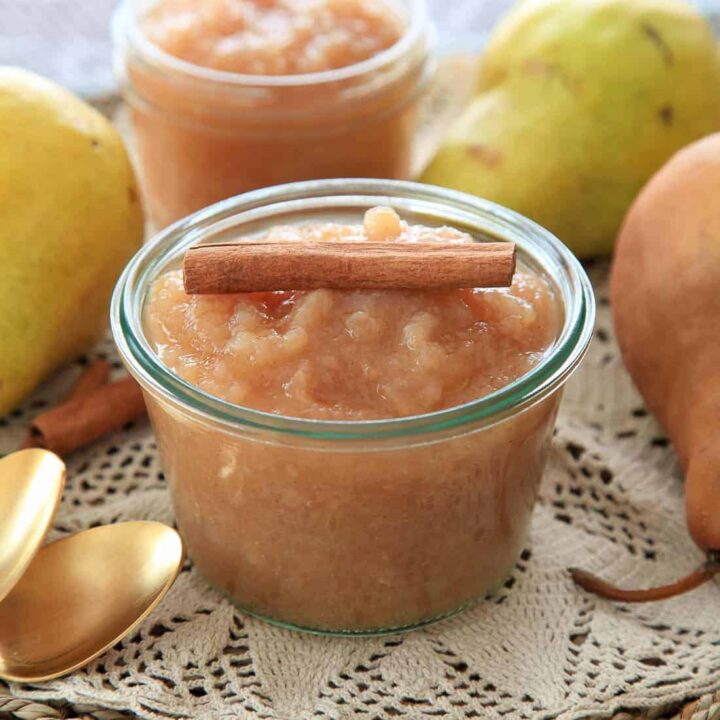 Spiced Crock-pot pearsauce
Ingredients
7 pears, peeled, cored, and sliced (I used 5 Bartlett and 2 Bosc pears)
3 apples, peeled, cored, and sliced (I used gala)
3 tablespoons sugar
1 teaspoon cinnamon
¼ cup apple cider (or apple juice)
¼ tsp nutmeg
Pinch of cloves
Juice of 1 lemon
Instructions
Throw all the ingredients into a slow cooker and mix to combine.
Cook on high for 3-4 hours, or until the pears get soft enough to mash and begin to fall apart.
Mash by hand with a potato masher or pulse in batches in a food processor or blender until the desired consistency. I pulsed 3-4 times because I liked a few chunks left.
Refrigerate until chilled.