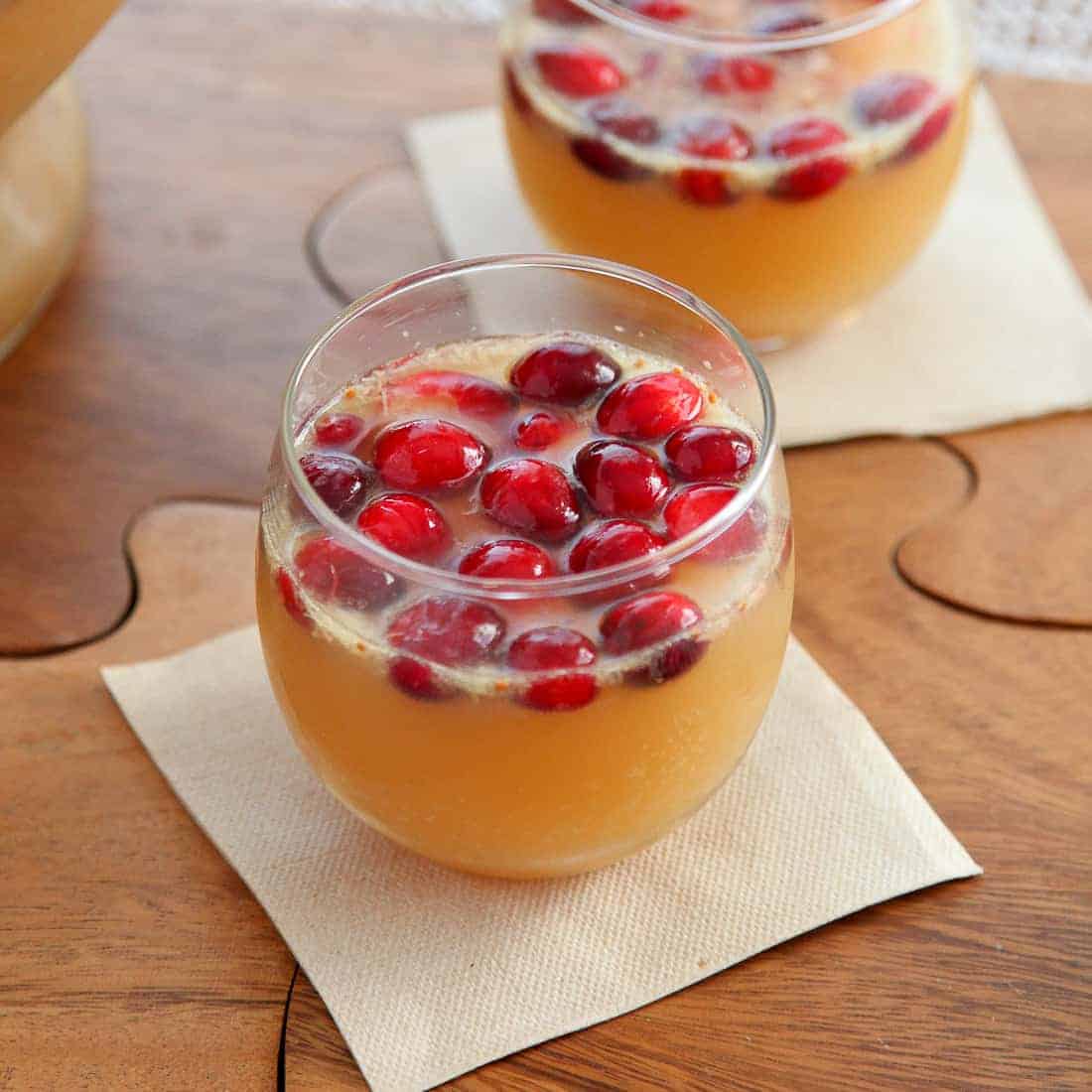 When we moved into our new place, we promised our friends that we'd throw a barbecue not long after. We also taped up our bathroom with blue painters tape with lofty plans of turning the walls gray. It's been 7 months since we moved in and we have neither painted our bathroom nor had a gathering larger than 5-7 people. Which is just a shame because our thoughtful friends gave us some great kitchen entertainment wedding gifts that are begging to come out and play. I've been most enthused about finally using our handmade glass punch bowl from our friend Pmont.
So eager that I've considered making an enormous batch of punch just for myself. This is a big bowl - it barely fits in our fridge. I could probably bathe in the amount of punch it holds. Cut to me sitting solo at the kitchen table, slurping down punch for hours on end. Needless to say, that's probably too much punch just for one person. Probably still too much even if I added 4 straws and shared it with Lucas and the kitties. I mean, let's get real, cats can't use straws. Clearly I've been desperate to find a time to pull out the new punch bowl. So this week I made a large batch of this super simple festive fall Sparkling ginger apple punch with muddled cranberries!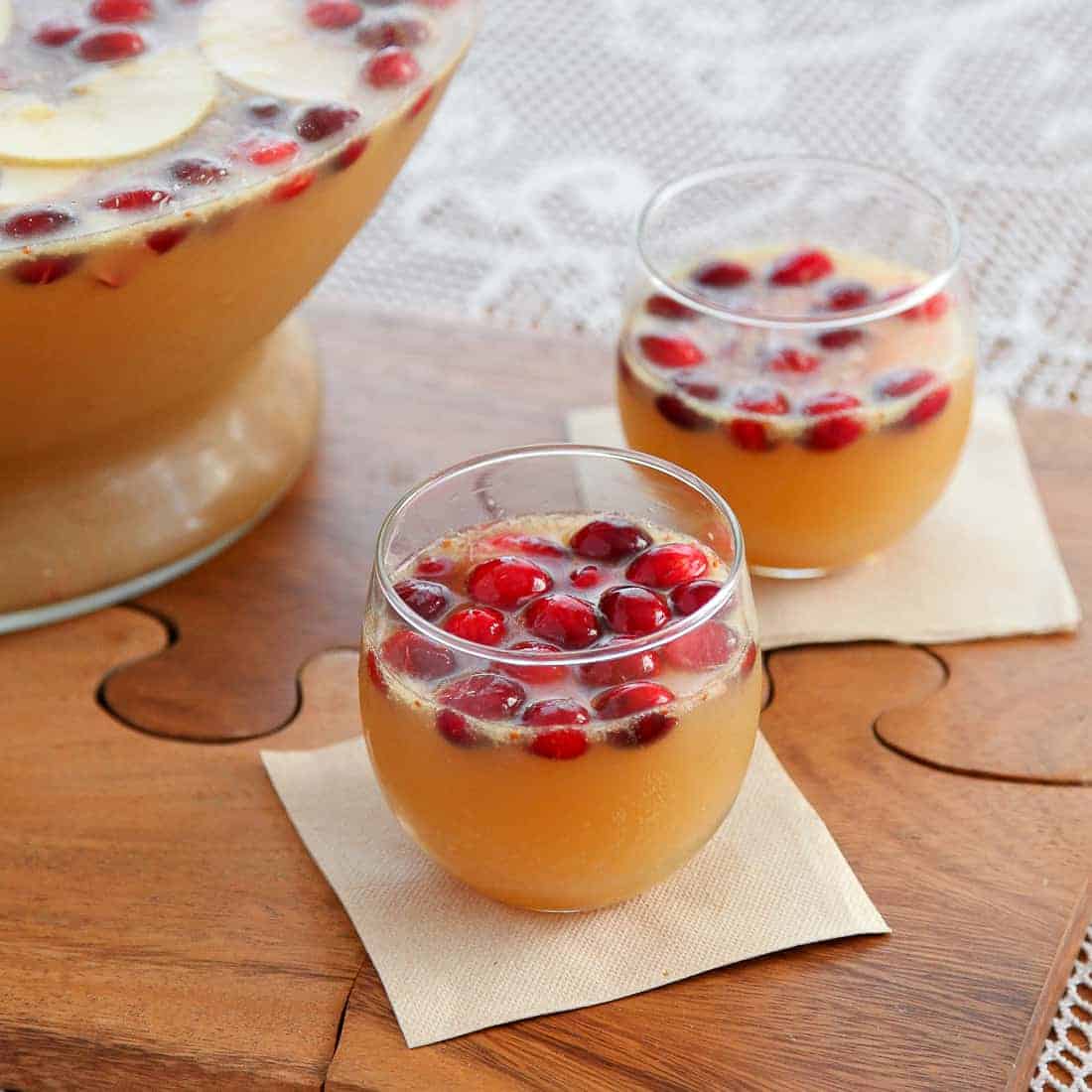 Obviously I jumped at the opportunity  to host when the social committee for my research fellowship group decided to plan a potluck. This party really was all for the punch, of course. It would finally have a time and place to shine. Now that fall is well underway and by 6pm it's too cold to mingle outside on the deck, a lively summer punch just wouldn't do. The recipe needed to be sweet and comforting at the same time - a transitional drink between summer and winter with seasonal flavors.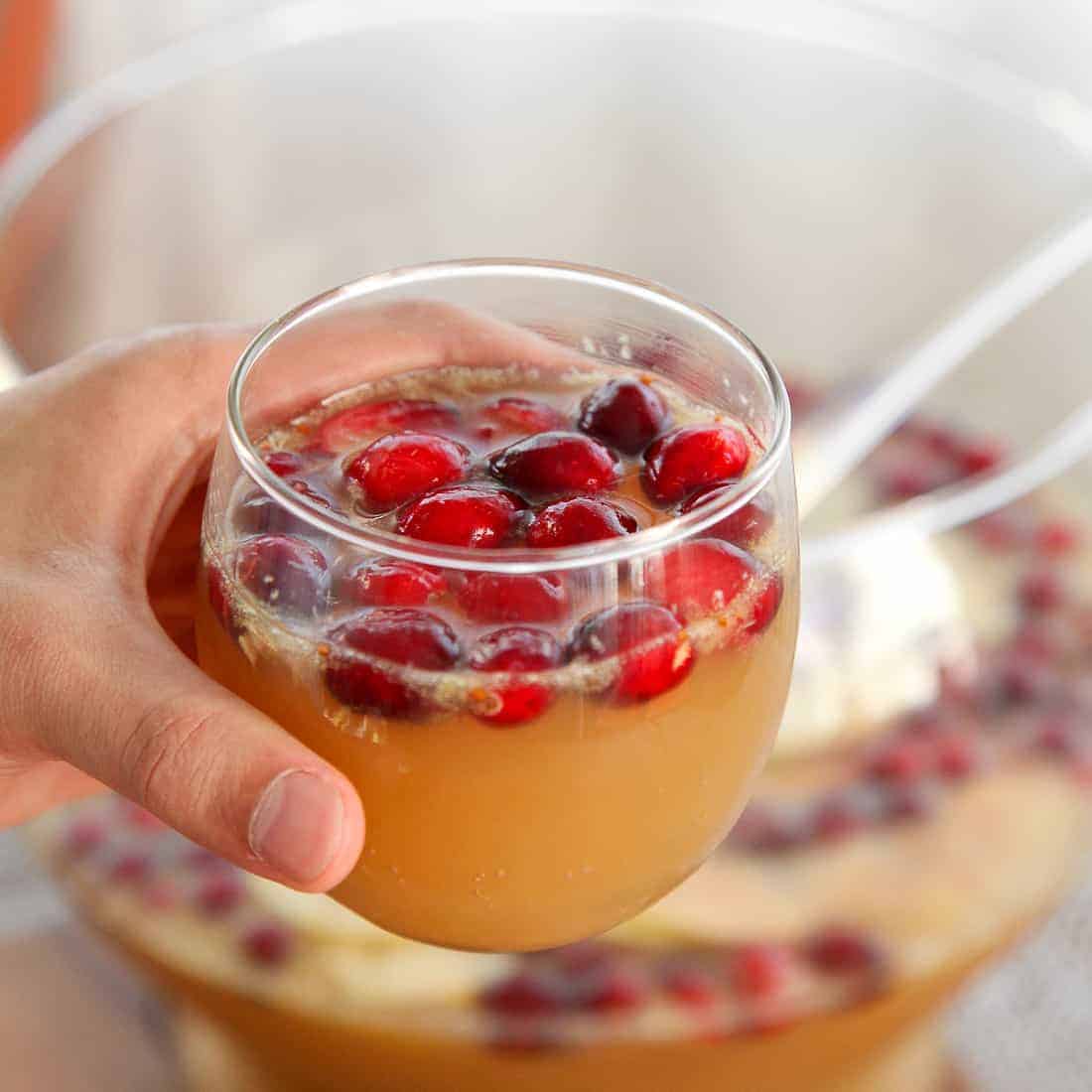 One sip of this festive punch and I was sold on the move from late summer strawberries to fall apples and cranberries. Lucas likened the flavors to a chilled wassail punch, but with a twist. This recipe is just about as easy as they come - toss the ingredients in a punch bowl and let them get to know one another while it chills.  Tart muddled cranberries, cinnamon-hinted apple cider, spicy sparkling ginger beer, a zest of lemon, and a swirl of orange citrus. I think it's time to find an orchard and go apple picking.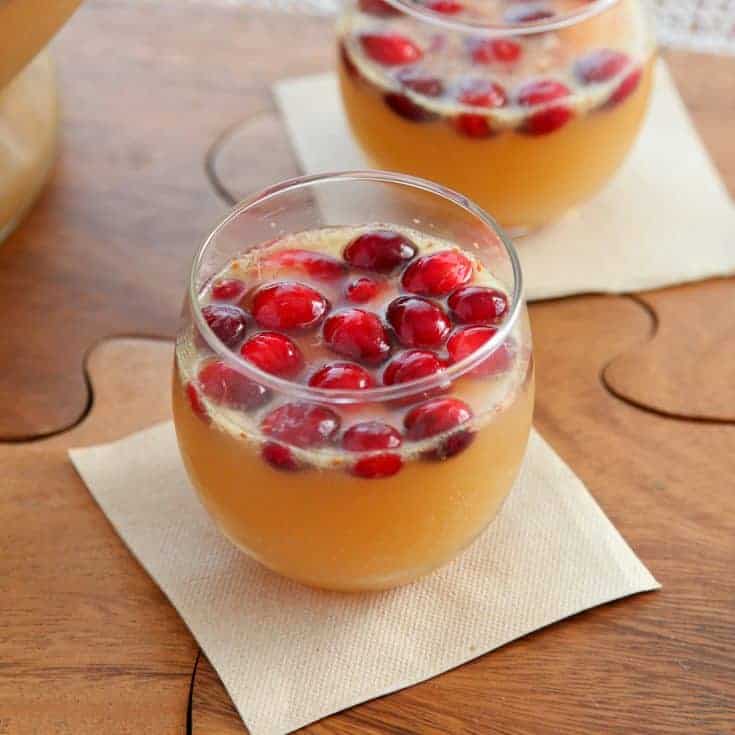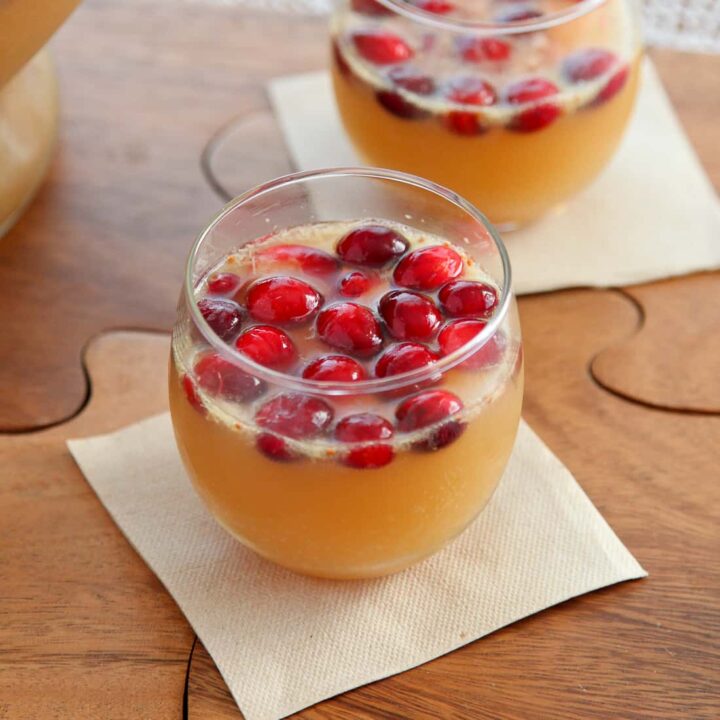 Sparkling ginger apple punch with muddled cranberries
Ingredients
2 cups fresh cranberries
½ cup sugar
64 ounces spiced apple cider (I used Trader Joe's)
2 cups of orange juice
2 tablespoons fresh lemon juice
Optional: 1 fuji apple, thinly sliced into rounds
Instructions
Muddle the cranberries in a bowl with the sugar. (I used my new pestle to break up the cranberries).
Cover with plastic and let sit in the fridge for at least an hour.
Place the muddled cranberries in the bottom of the pitcher or punch bowl.
Pour the apple cider, ginger beer, orange juice, and lemon juice over the top and stir to combine.
Refrigerate until completely chilled.
Optional: Garnish with slices of apple.