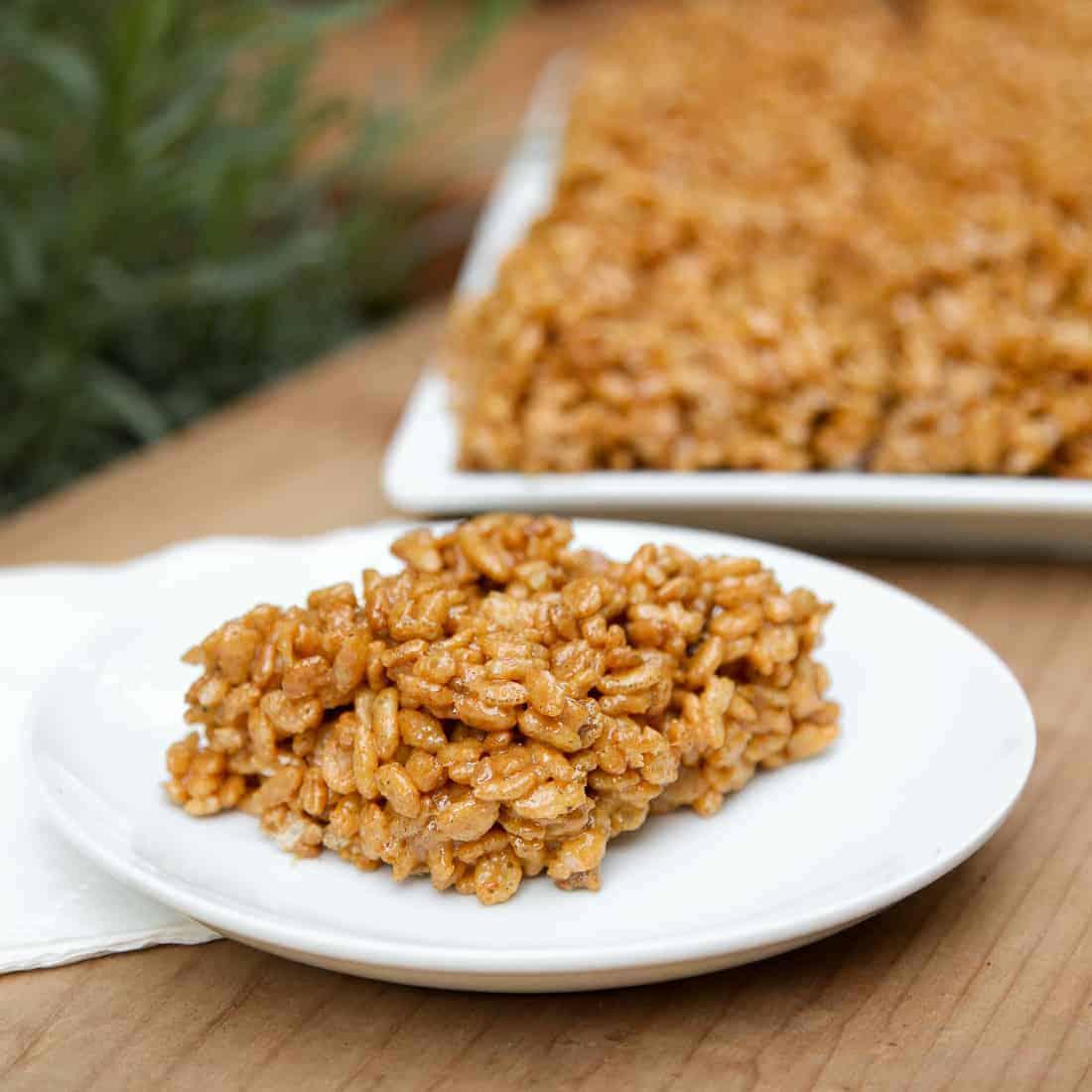 Summer weather finally rolled in to the East Bay a couple of weeks ago. And just as quickly departed this week as chills of fall and early winter took over. A trip to the produce market confirmed what the crisp air indicated: summer 2013 was officially dead. Get your last few baskets of strawberries and tomatoes while they last, folks. Before the enormous pile of pumpkins floods into the bins that once held juicy summer fruit.
Don't get me wrong, I'm totally okay with all pumpkin all the time (Also, can I have Zucchini for a tiny bit longer, please? Great, thanks). This transition slapped me in the face though. Lucas went to China right around the time I had a big writing deadline (oh, and the same time I conveniently went off the radar again). I spent the two weeks writing pretty much any time my eyes were open and barely sleeping. I survived on Trader Joe's tomato soup, homemade nachos (the chips and cheese only kind - no time for fancy), and gluten-free pasta with butter and parmesan (my guilty nostalgic pleasure).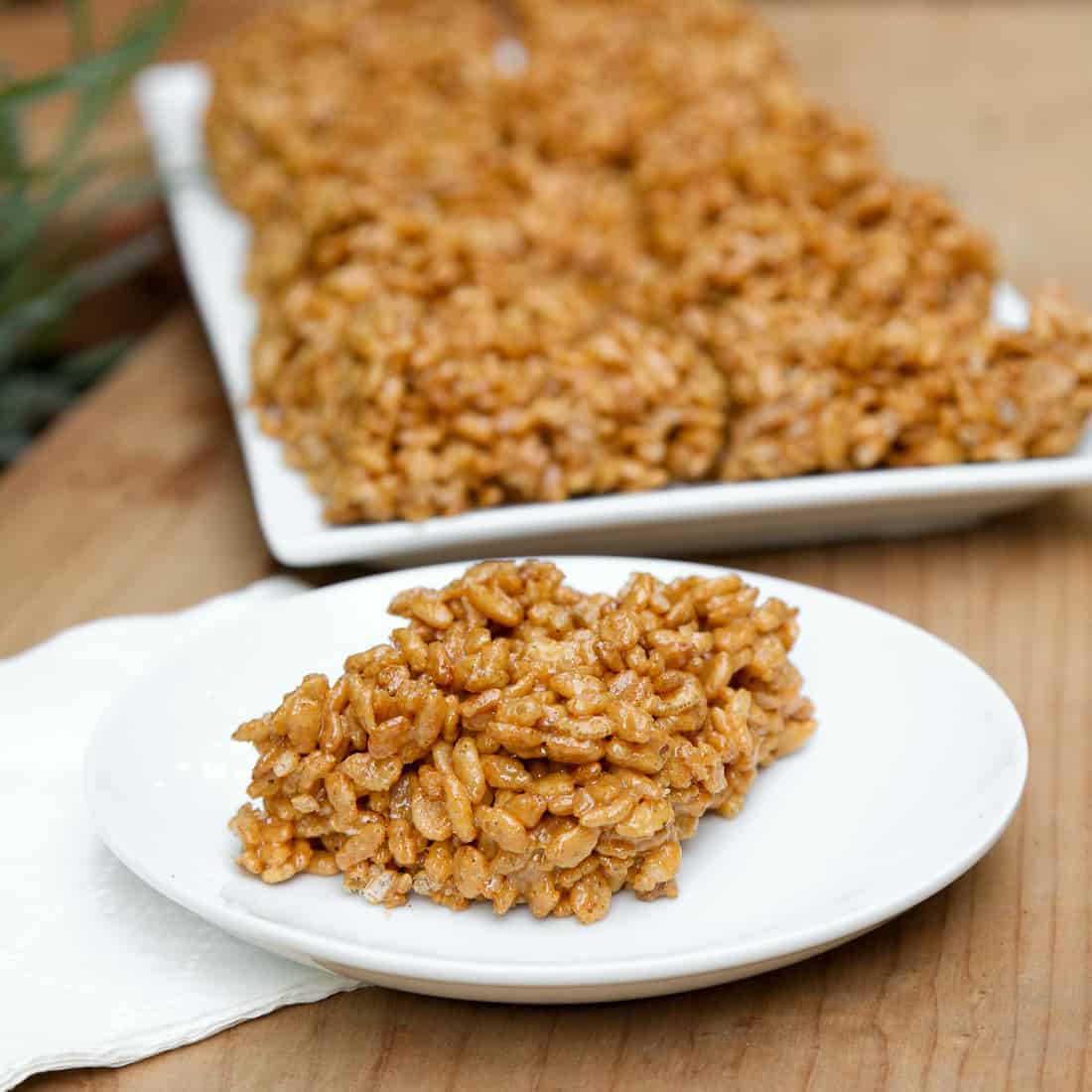 With his return, Lucas brought a stomach bug souvenir that he re-gifted to me, and we spent another week dining on chicken soup and rice cakes. Aside from one or two quick stops at the store to stock up on strawberries and popsicles, it'd been a few weeks since I meal planned for a serious market trip. So when I finally got back into the kitchen and, well, buying real food this week, I felt a big smack in the face as I discovered all my favorite summer produce were dwindling in supply. When they post a "get them while they last" sign on the $2.99/lb organic strawberries, they mean business. And when they build a pumpkin jungle gym, that's no joke either. It's that time of year when you sneak pumpkin into everything you cook - pumpkin cheesecake brownie bites, pumpkin pie muffins, pumpkin pork chops, pumpkin oatmeal, and now, pumpkin rice crispy treats. 'Tis the season! If last year is any indication, I shouldn't get too cozy with this fall weather, though. Even though the smell of the brisk air makes me want to start Christmas shopping, there are likely still a good couple of heat waves left in 2013.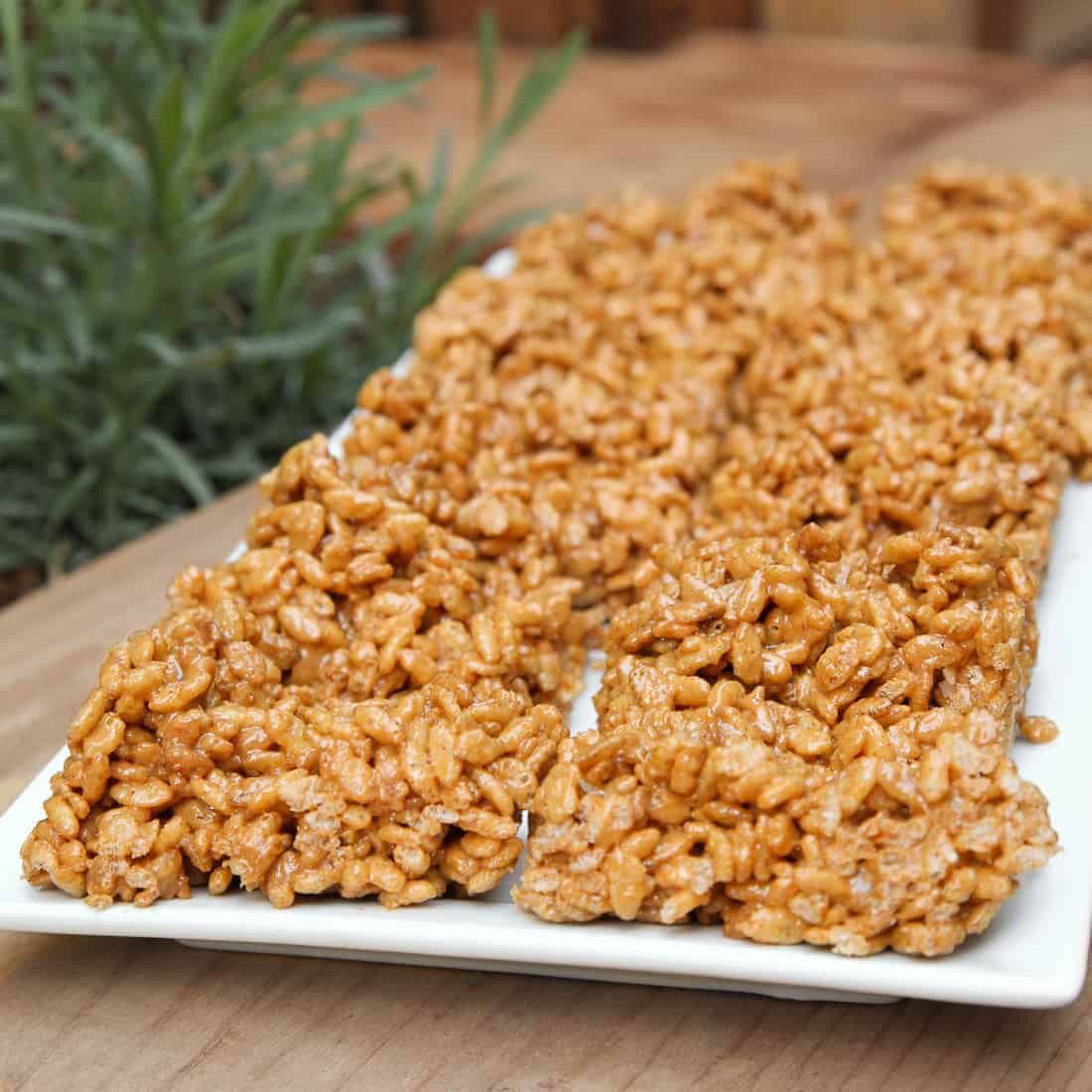 For now, I'll bust out the pumpkin. And try to work it into my diet as much as possible before we jet-set off to Taiwan and Japan next month. When one of Lucas's colleagues invited us for dinner tonight, I used it as an opportunity to get my cooking groove back. I knew just the dessert to win their tummies over. A pumpkin adaptation of the gluten-free brown buttered rice crispy treats Angi and I made when Lucas was gone (oh, I guess I did take a break to cook one night!). Winning choice. Balanced between chewy and crisp, nutty from brown butter, noticeably pumpkin-y, loaded with pumpkin pie spices with just a hint of sophisticated fleur de sel that dances with the sugar on your tongue. Three-year old Brad's apparently keen nose spied the sweet treats within about 5 minutes of our arrival. When he finally got to eat them, I think it was clear by the sticky fingers and empty plates, these bars are kid and adult approved. I'm super glad I shared them or I'd wind up an entire bag of marshmallows and half a stick of butter deep after devouring an entire plate all by myself.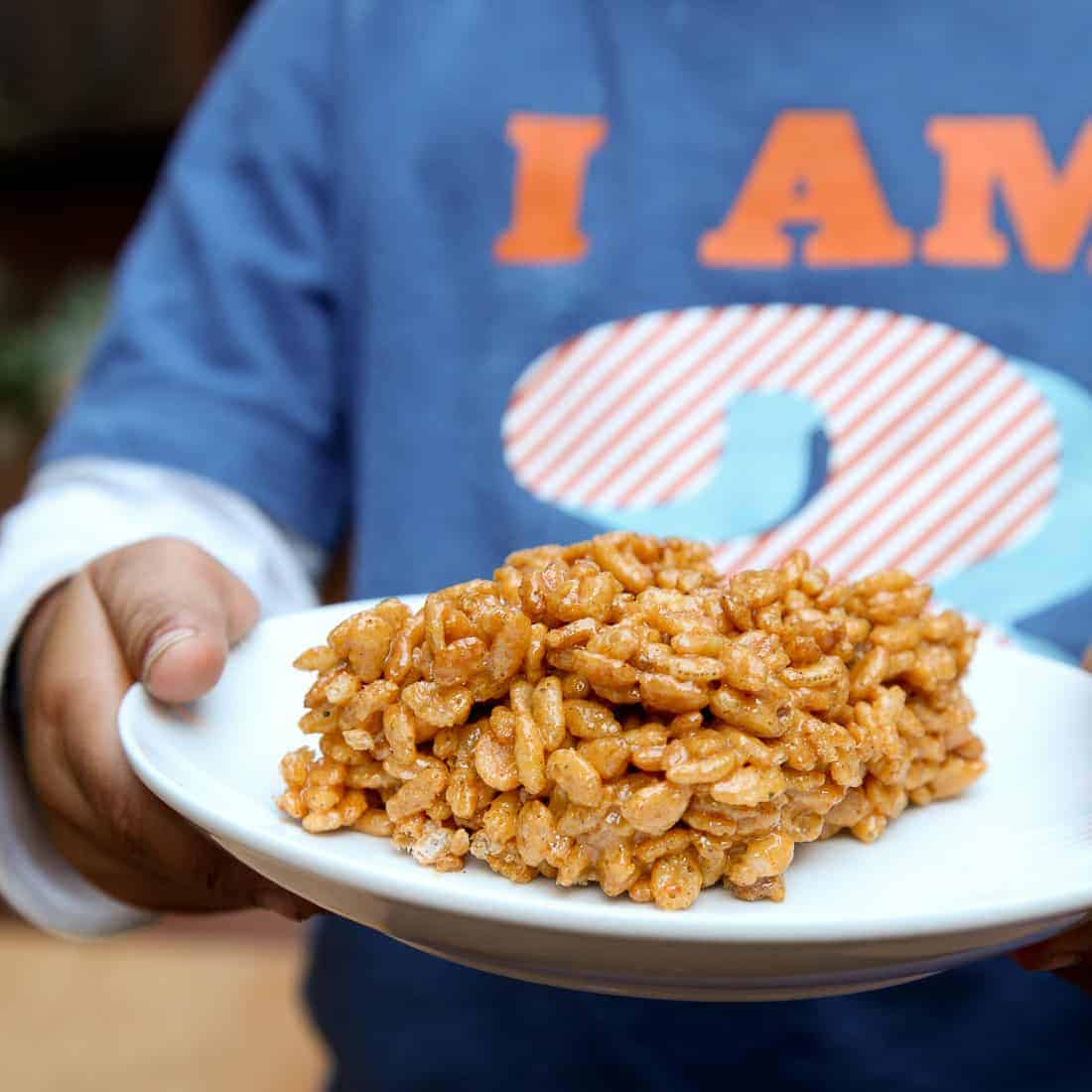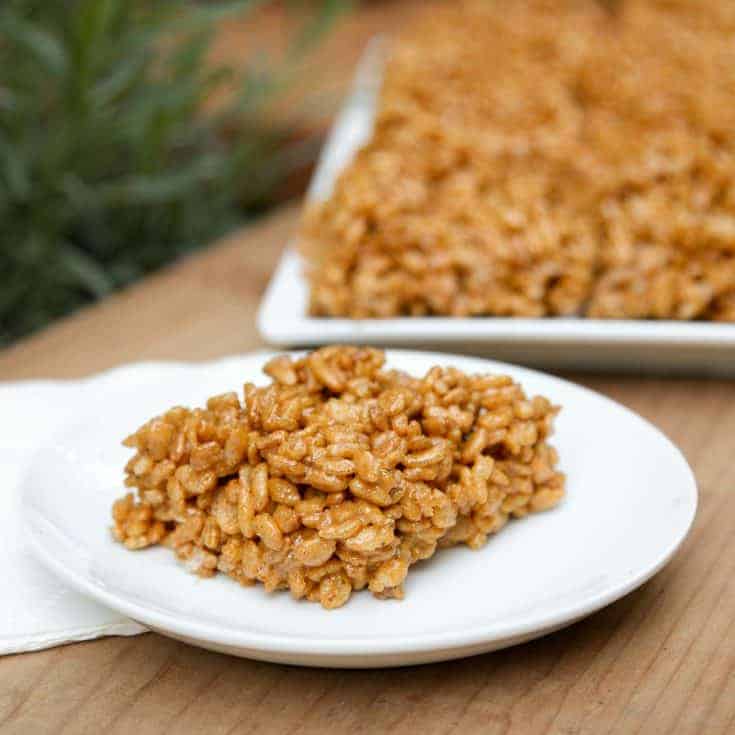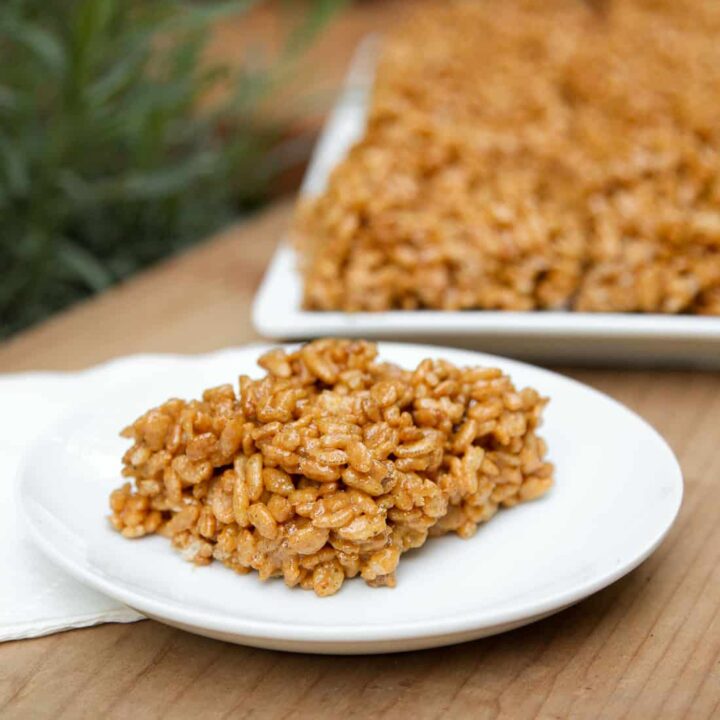 Pumpkin pie rice crispy treats
Ingredients
5 tablespoons unsalted butter
About ⅓ cup canned pumpkin purée (Pressed - see below)
¼ teaspoon pure vanilla extract
¾ teaspoon ground cinnamon
¼ teaspoon ground nutmeg
⅛ teaspoon ground cloves
1 (10 ounce) bag mini marshmallows
¼ teaspoon fleur de sel
Instructions
Line a 9 x 13" pan with parchment paper.
Spread the pumpkin purée out and press it between paper towels (or a thin cloth) a few times to remove excess liquid. There should be ¼ cup purée (if you have less, press out some more).
In a large pot, melt and brown the butter over medium-low heat. After it foams, it will begin to turn golden brown with a nutty aroma. Stir frequently, watching carefully until it just browns. Be careful not to burn the butter.
Add the pumpkin purée and stir until it's completely combined and heated.
Add the cinnamon, nutmeg, cloves, and vanilla and stir to combine.
Lower the heat and add the marshmallows, stirring until all marshmallows are just melted. Remove from heat and let set for about 5 minutes.
Add the brown rice crisps and fleur de sel, and stir to combine.
Spread evenly in the parchment-lined pan and let rest for 25-30 minutes to cut and serve. Note: it will be very sticky if you try to cut it before it sets properly.