Churro rice krispie treats sprinkled with a heavy dose of cinnamon and sugar, then drizzled with cayenne-spiced Mexican chocolate. Made with brown butter and brown rice crisps cereal, these treats are crispy, chewy, and downright addicting.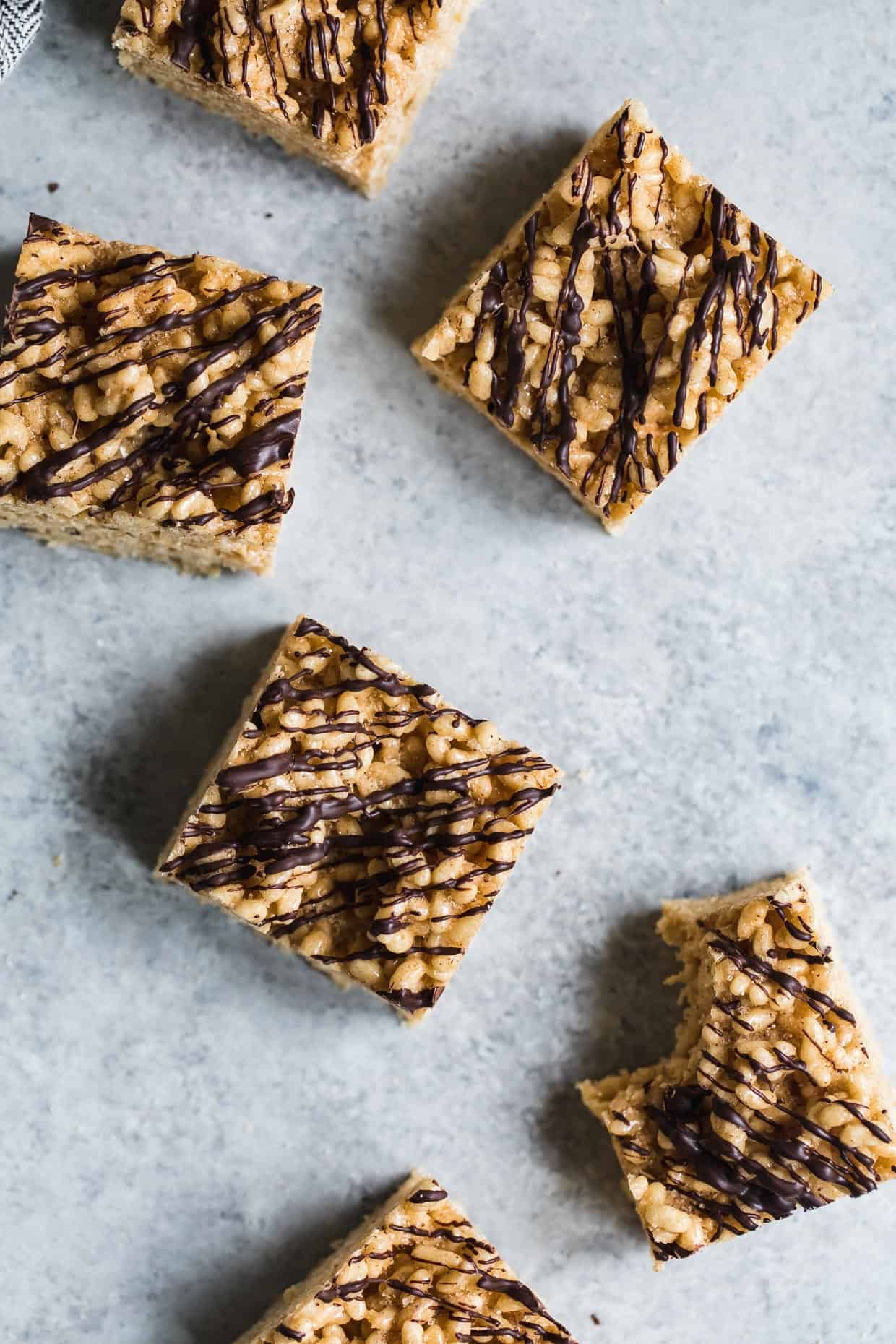 Before I even dive into talking about these Mexican chocolate churro rice krispie treats, I need to get something off my chest. I'm a snickerdoodle snob. Alanna and I have spent the better part of the year playfully rolling our eyes at recipes labeled as "snickerdoodle __(fill in the blank)__" when the only thing snickerdoodle about it is a little sprinkle of cinnamon and sugar. And with this recipe for churro rice krispie treats, I concede. I'm no better.
I realize I could just as easily call these snickerdoodle, cinnamon toast, or even cinnamon roll rice krispie treats - for they're all of those things just as much as they are churro. That being said, I need something that called out the heavy dose of cinnamon + sugar sprinkled under the Mexican chocolate drizzle and churro fits, given the churro's popularity in Mexico. So snickerdoodle/churro purists out there, I see you. I hear you. And I'm churro-ing onward anyway. Shove a rice krispie treat in your face and we'll be friends again soon. Promise.
If you'd like to make actual churros, I've also got a recipe for gluten-free churros in all their fried goodness!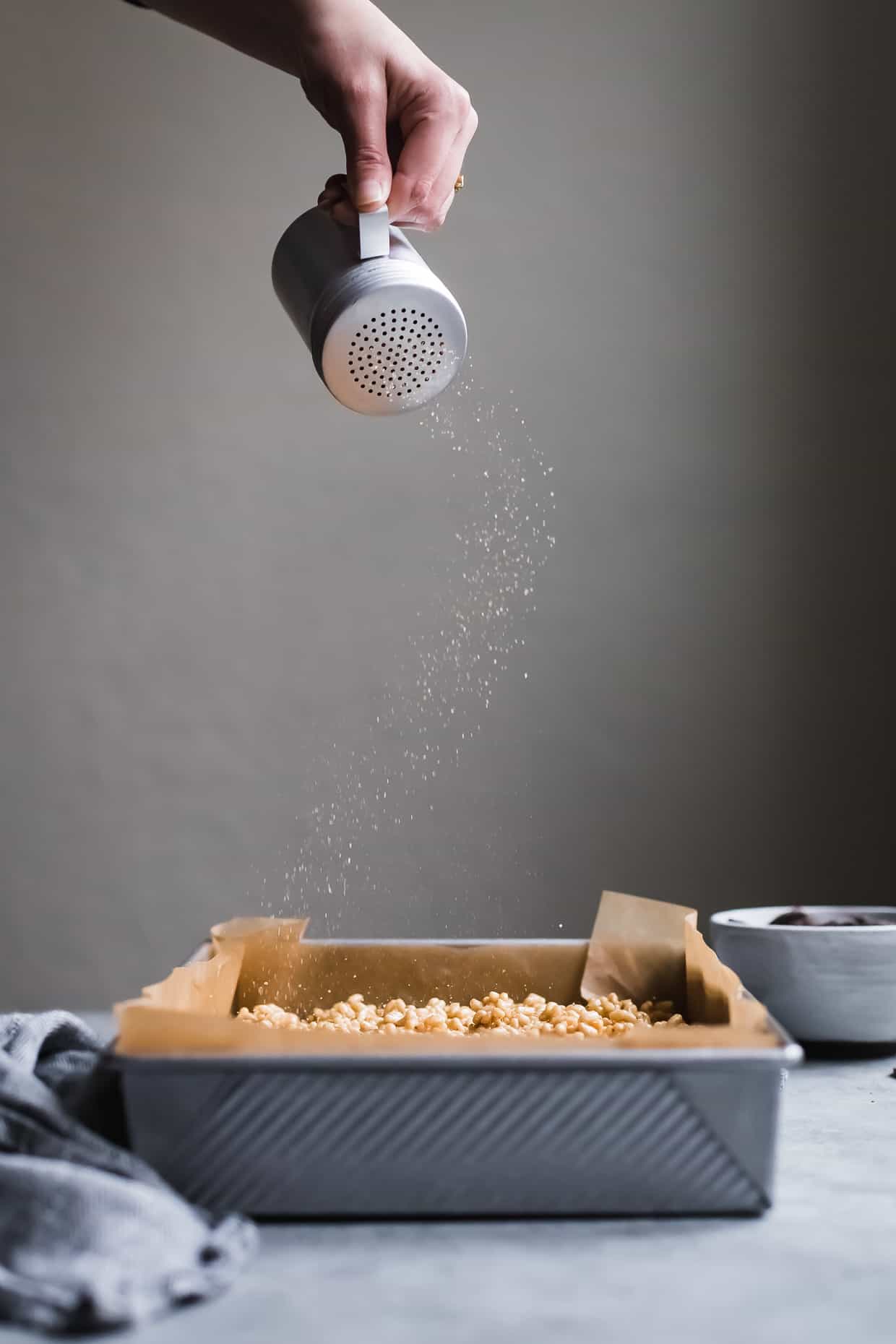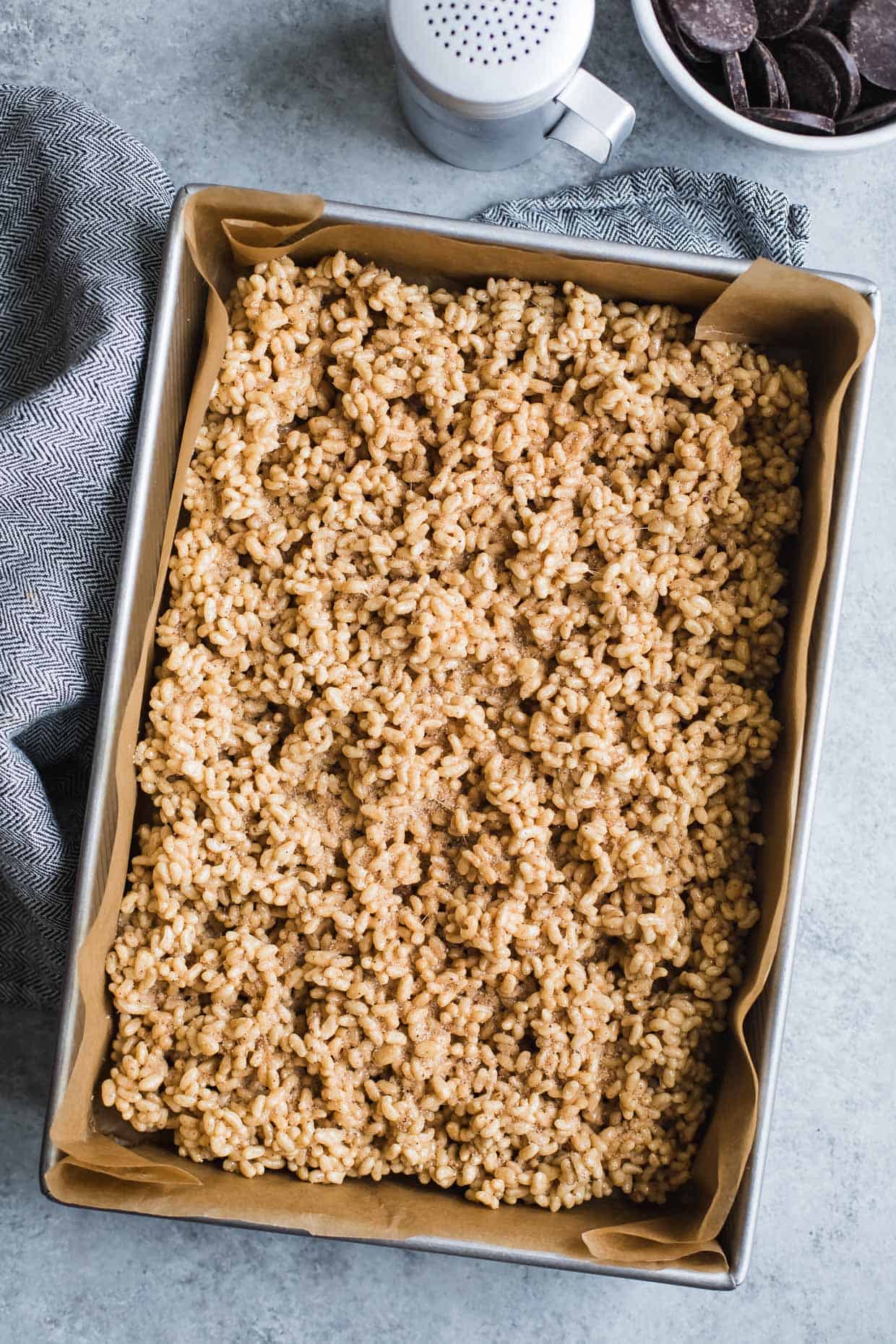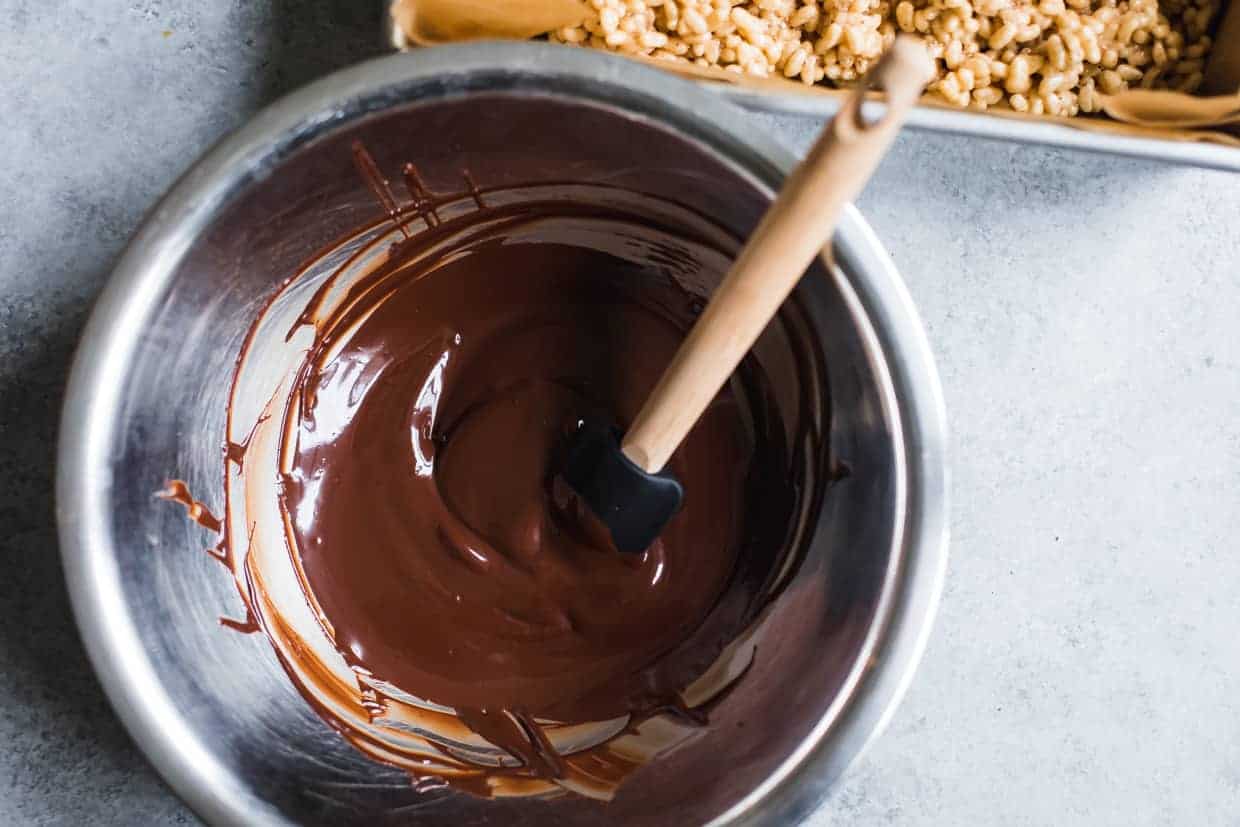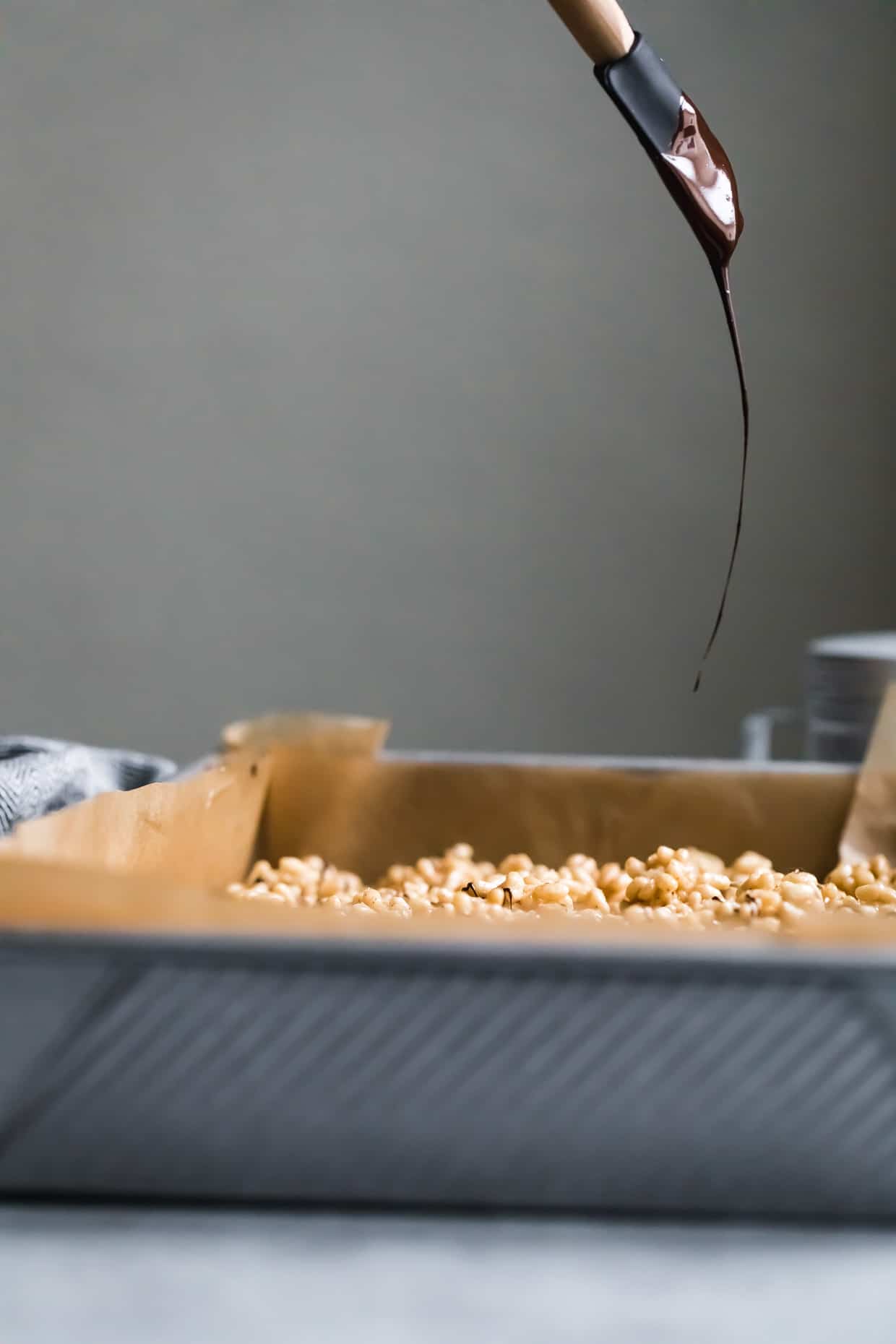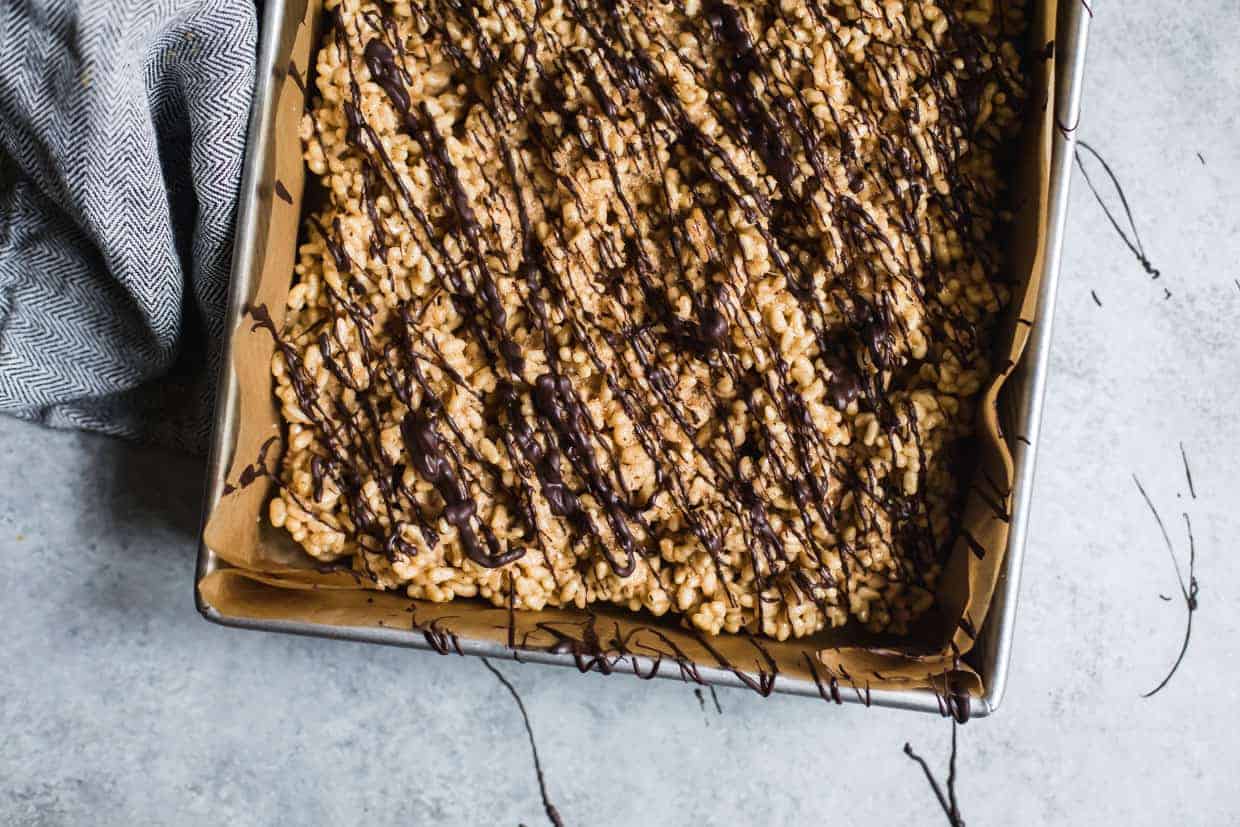 I also realize that rice krispie treats don't really need a recipe - there are a million and one basic recipes out there, including one on the back of the box, I'm sure. Though you need to know that none of those hold a candle to Smitten Kitchen's brown butter crispy treats - from which these Mexican chocolate-drizzled churro brown rice krispie treats were adapted - hers has the very best, most perfect ratio of butter to marshmallow to cereal.
Building on Deb's base recipe, I've got two rice krispie tips for the foolproof treats.
I always use brown rice crisps cereal - typically sweetened only with fruit juice, the texture and flavor of brown rice crisps creates a richer and less-cloying treat.
This is a personal preference, I'm sure - I never pack the treats down when I spread them into the pan. Spreading the marshmallow-coated cereal evenly without pressing it flat creates a less-dense treat with a more intriguing texture.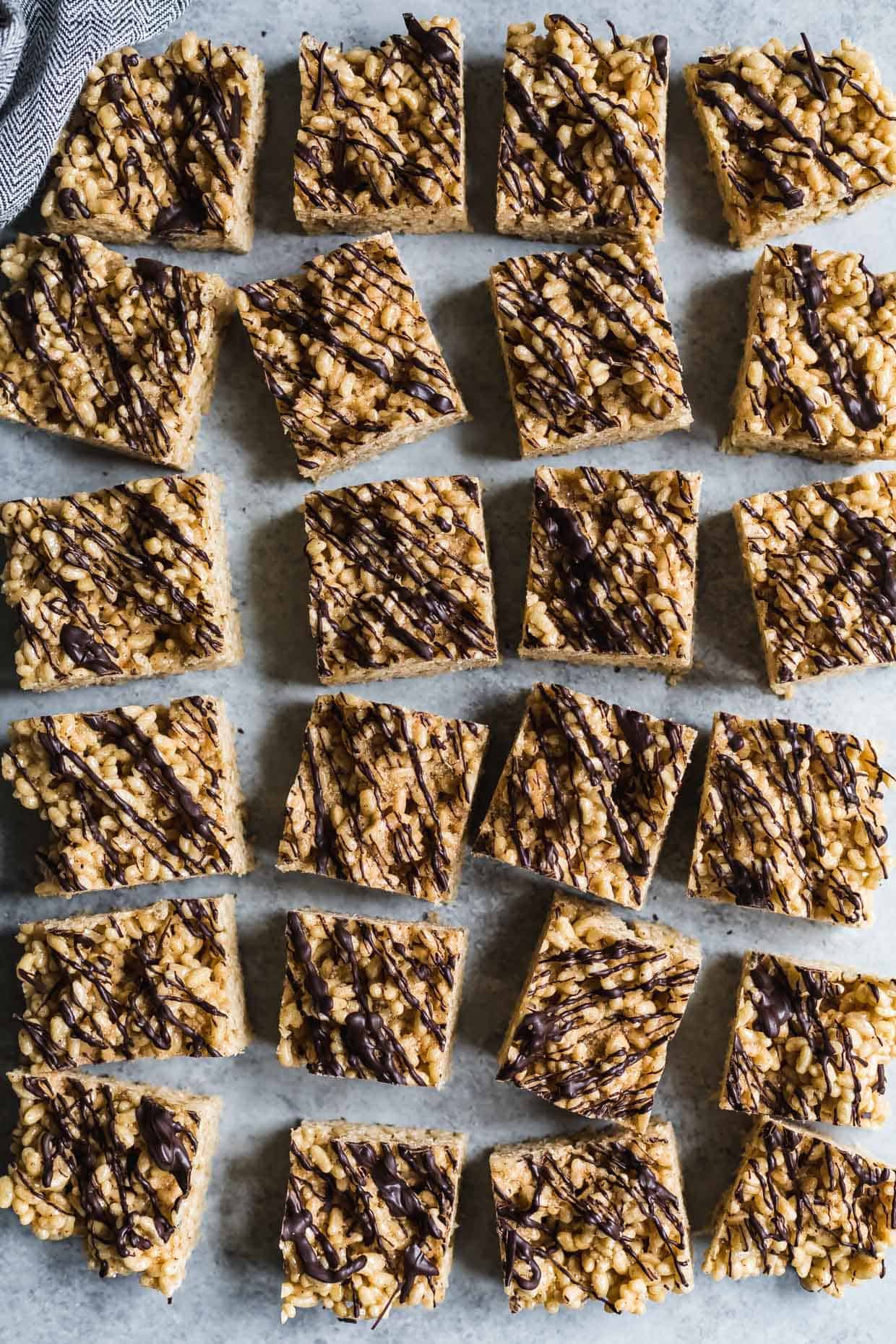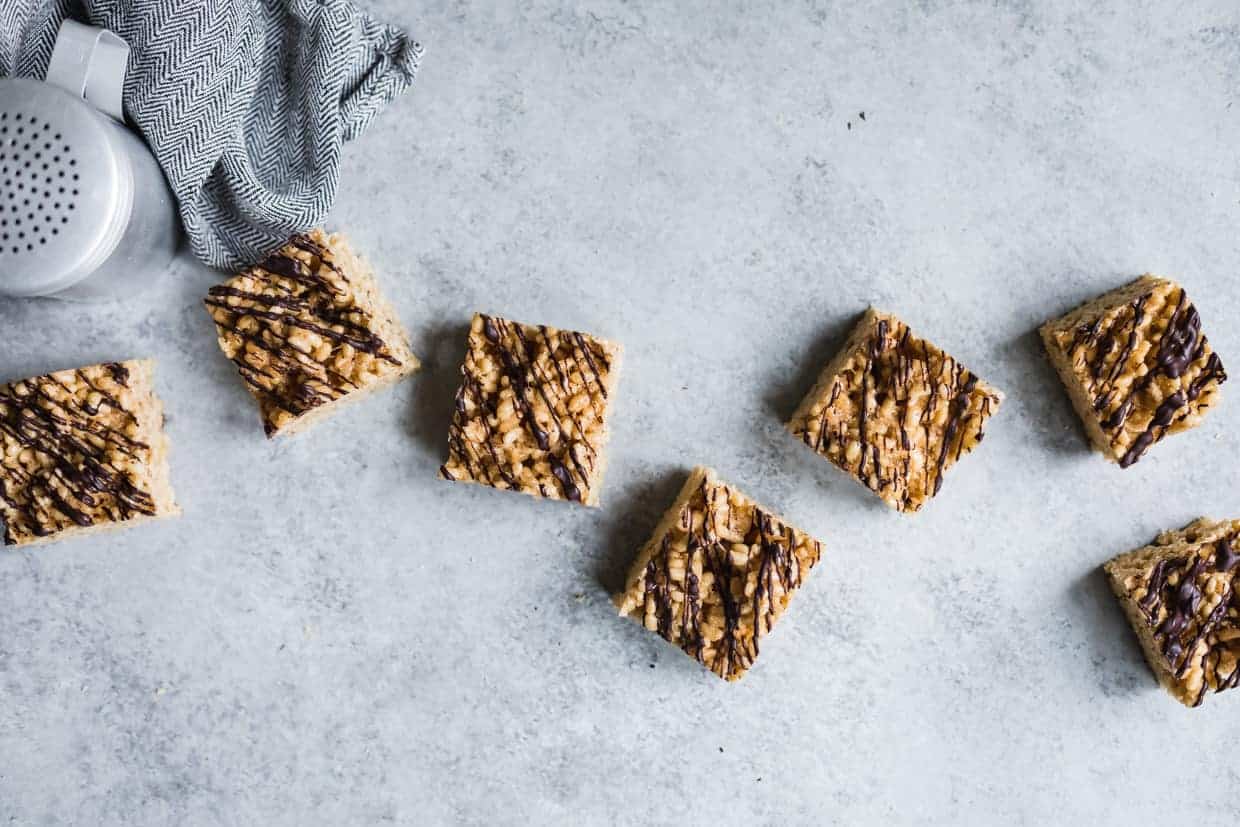 I made this churro variation for Zo's birthday taco party (sans chocolate) and after three different people asked for the recipe, I decided it needed to live online. Rice krispie treats are probably the quickest dessert you can make and with the dusting of cinnamon sugar and spicy Mexican chocolate splatter, these treats are party-ready.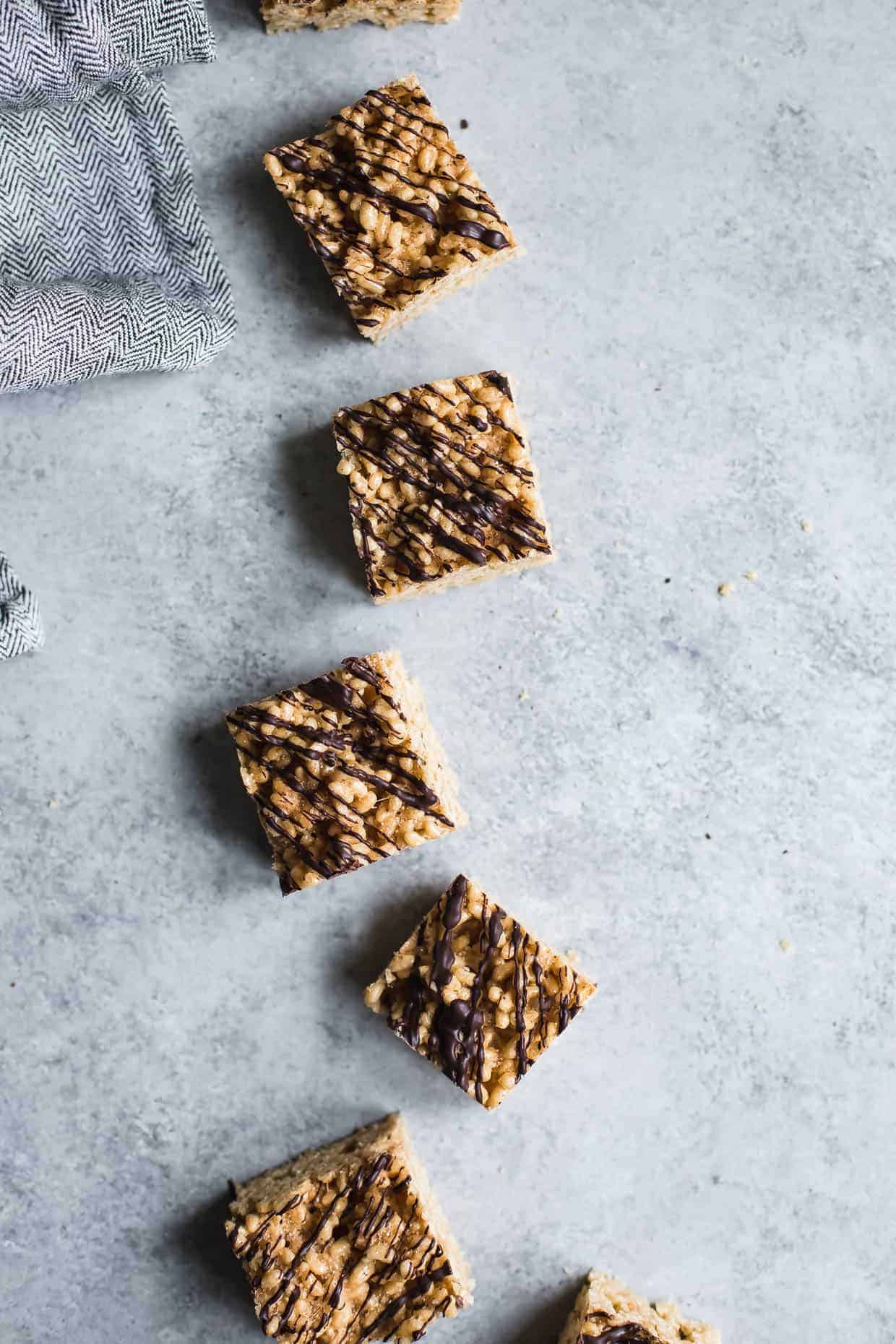 Thanks for reading Snixy Kitchen! To stay up on what's coming out of my kitchen, follow me on Facebook, Instagram, Twitter, Bloglovin', or Pinterest, or subscribe via e-mail to get new recipes right to your inbox.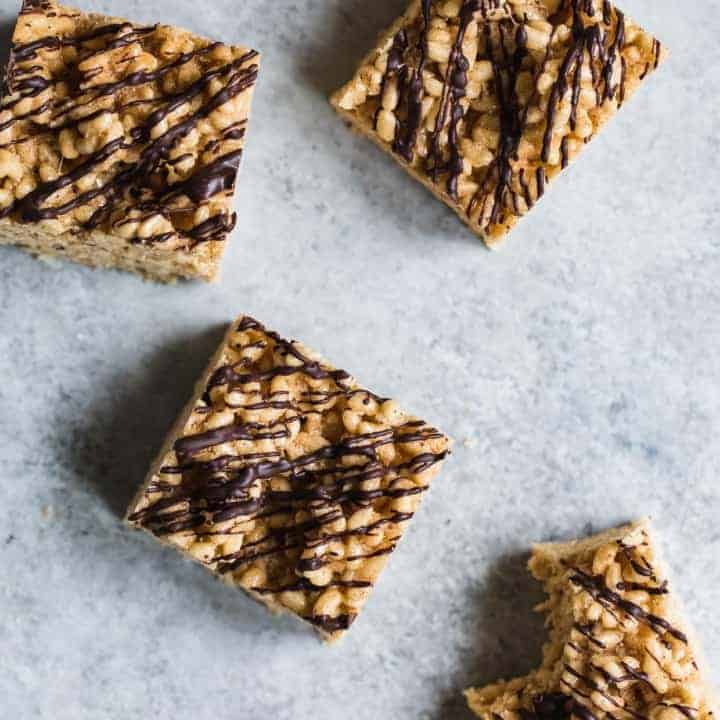 Mexican Chocolate Churro Rice Krispie Treats
Ingredients
Churro Rice Krispie Treats
1¾ teaspoons ground cinnamon, divided
½ cup (4 ounces) unsalted butter
1 10-ounce bag of marshmallows
¼ teaspoon pure vanilla extract
¼ teaspoon salt
3 tablespoons granulated cane sugar
Mexican Chocolate
3 ounces chopped dark chocolate (60-70%), divided
Heaping ¼ teaspoon ground cinnamon
Pinch cayenne pepper
Instructions
Line a 9 x 13" dish with parchment paper.
Toss the brown rice crisps cereal with ¾ teaspoon cinnamon.
In a large pot, melt and brown the butter over medium-low heat. After it foams, it will begin to turn golden brown with a nutty aroma. Stir frequently, watching carefully until it just browns. Be careful not to burn the butter.
Lower the heat and add the marshmallows and vanilla, stirring until all marshmallows are just melted. Remove from heat.
Add the cinnamon-tossed brown rice crisps cereal and salt, and stir quickly to evenly coat.
Working quickly, spread the cereal evenly in the parchment-lined dish.
Mix the remaining 1 teaspoon cinnamon with the sugar and sprinkle over the treats.
Once cool, temper the Mexican chocolate for drizzling.
Fill a small saucepan with a few inches of water and set a heat-proof bowl over the top so a large portion of the bowl is touching the water. Being careful not to get any water in your bowl, add 2 ounces of the dark chocolate. Cook, undisturbed until a little more than half is melted, then stir until the rest melts. Cook for a few minutes longer until the chocolate stings a little when touched on your wrist or just below your lower lip (a tip from The Kitchn!).
Remove the bowl from the heat (again being careful not to get any water in it) and add the reserved 1 ounce of chocolate, cinnamon, and cayenne. Stir until the chocolate melts. Let sit, stirring occasionally, until the chocolate feels just a bit cooler than your body temperature when touched to your wrist.
With a spoon or spatula, drizzle the chocolate over the rice krispie treats.
Let cool until the chocolate sets. Slice and serve.