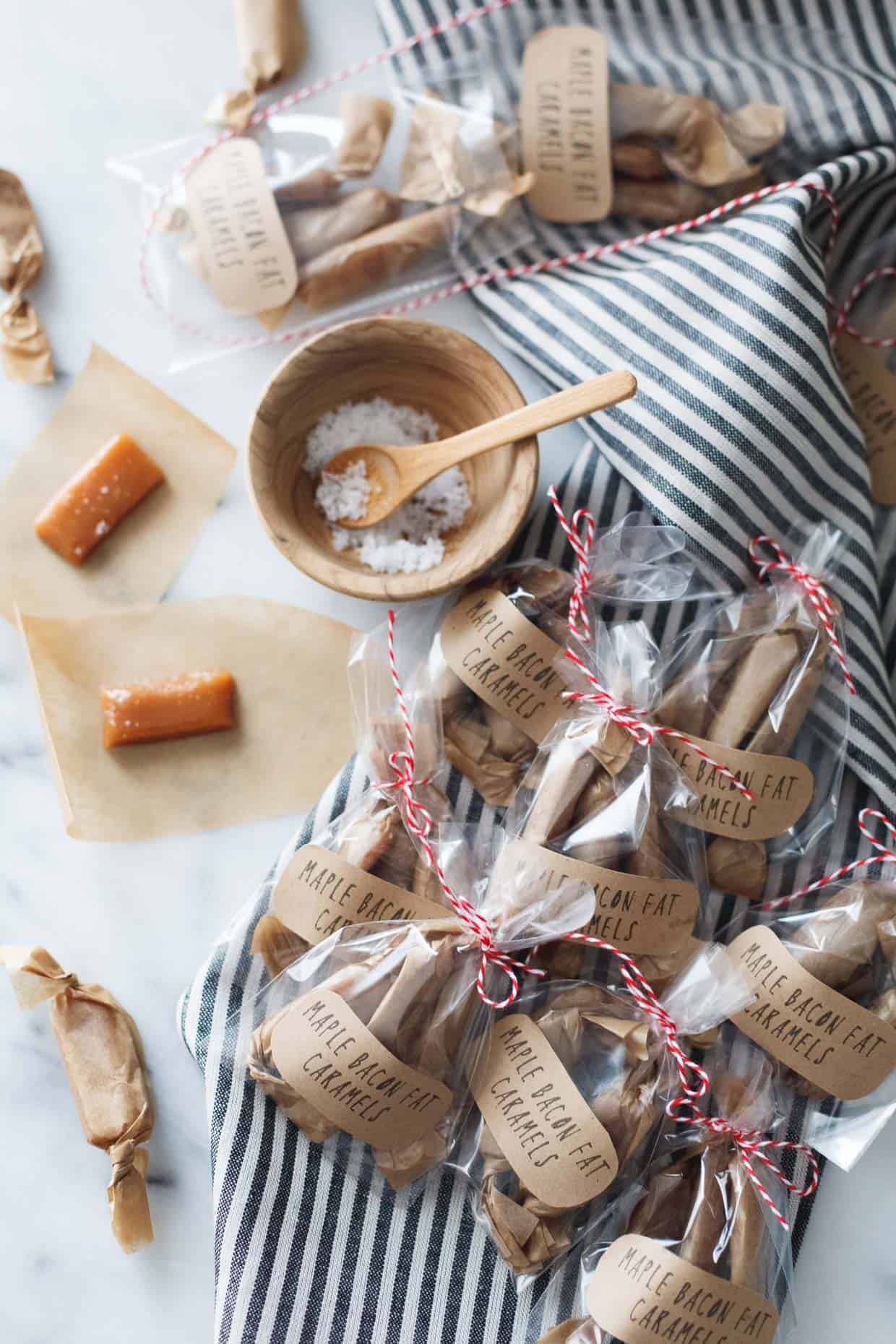 Does your loved one have a thing for bacon? Even if they wouldn't classify their relationship with bacon as a thing, you should turn it into a thing by making them a batch of homemade maple bacon fat caramels for Valentine's Day. And maybe a whole slew of these other DIY bacon gifts I made last year. Bring on the bacon!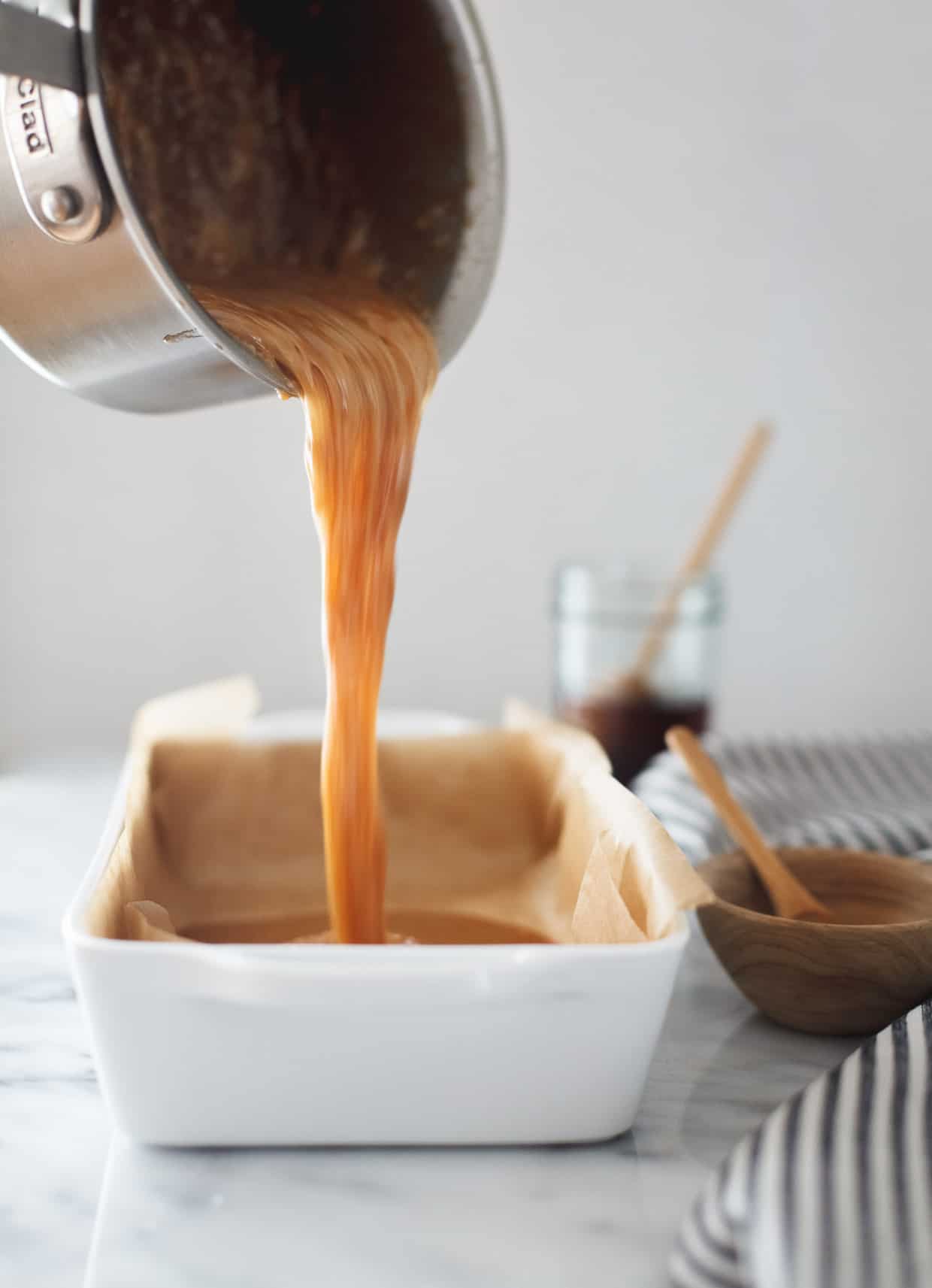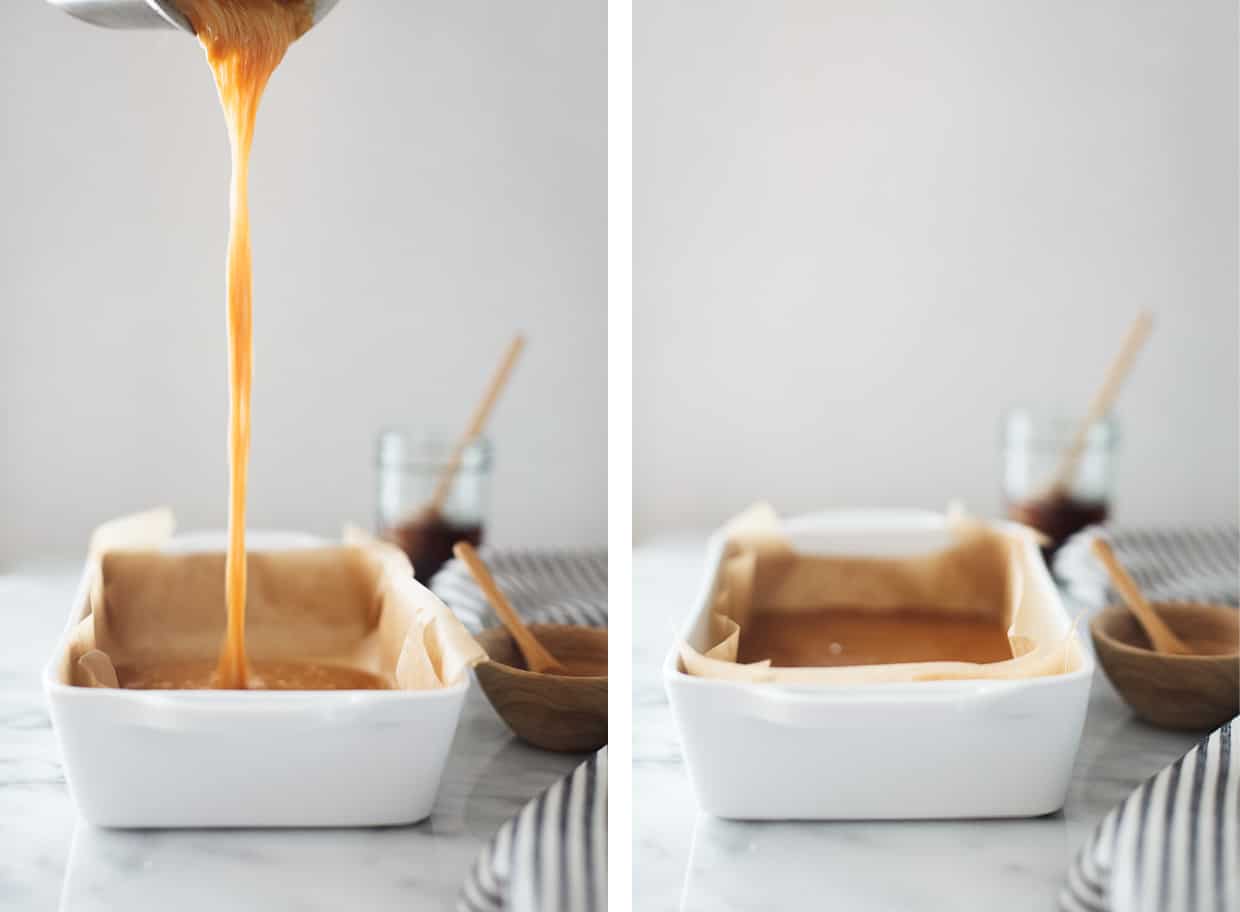 Way back in junior high when a friend and I were chilaxin' at the mall one day (as you do), I bought a hippo keychain from the candy store and thew it on my backpack - along with the other 20+ keychains dangling from the same hook (obviously). After that purchase, it somehow it became a thing that I collected hippos, and for every gift giving occasion, my friends and family would default to hippo paraphernalia.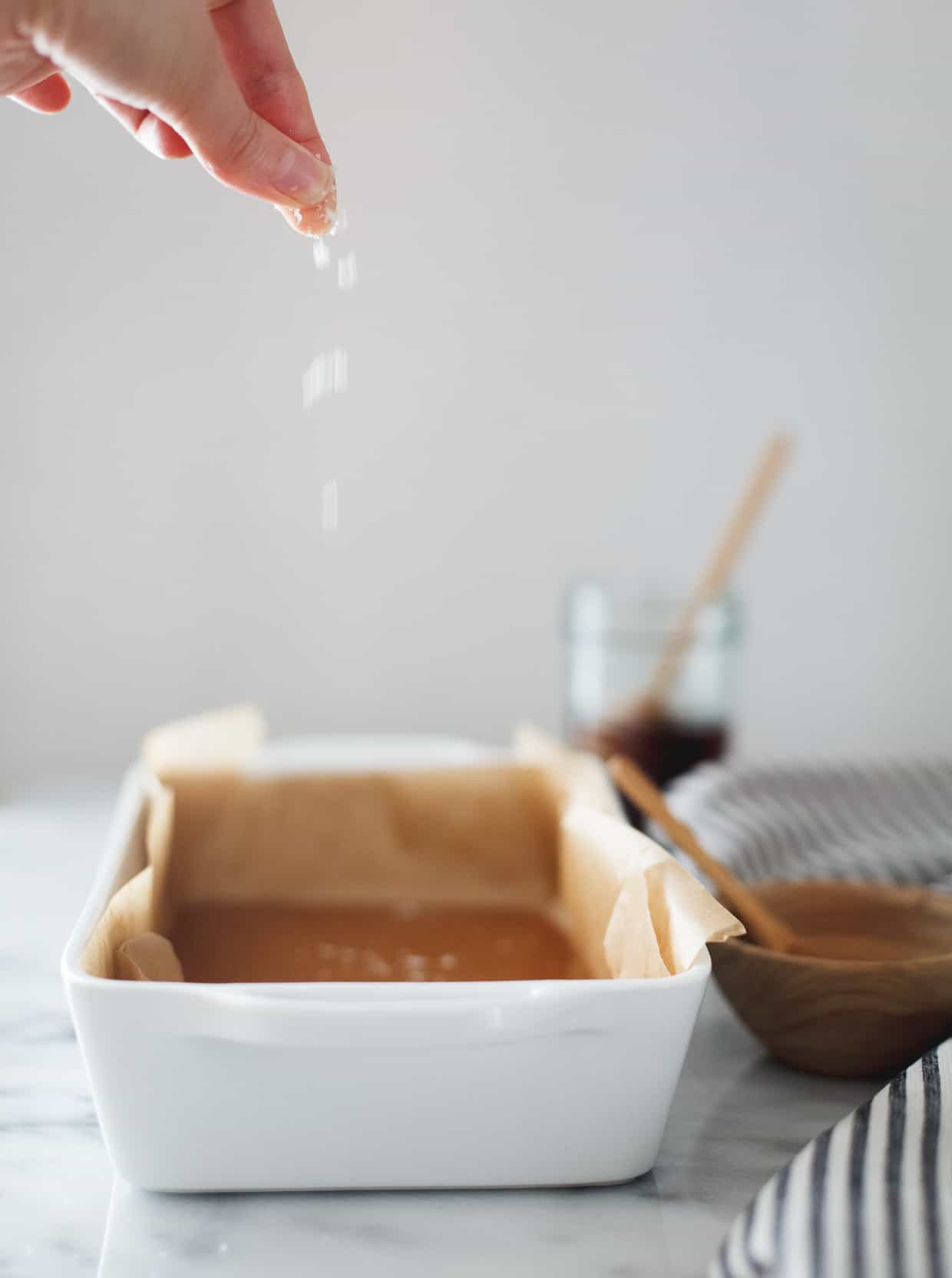 Hippo candy, hippo tooth-brush holder, hippo puzzle, and an enormous homemade hippo-shaped cat bed. Don't get me wrong - I loved it; Hippos are ferocious and badass. When y'all were practicing spelling Mississippi at hyper speed, I mastered Hippopotamus forward and backward (too much free time?). I still have over 300 hippos in a storage box in my childhood closet. (Just you wait - they're totally going to be worth something on ebay one day. Right there along with my troll collection.).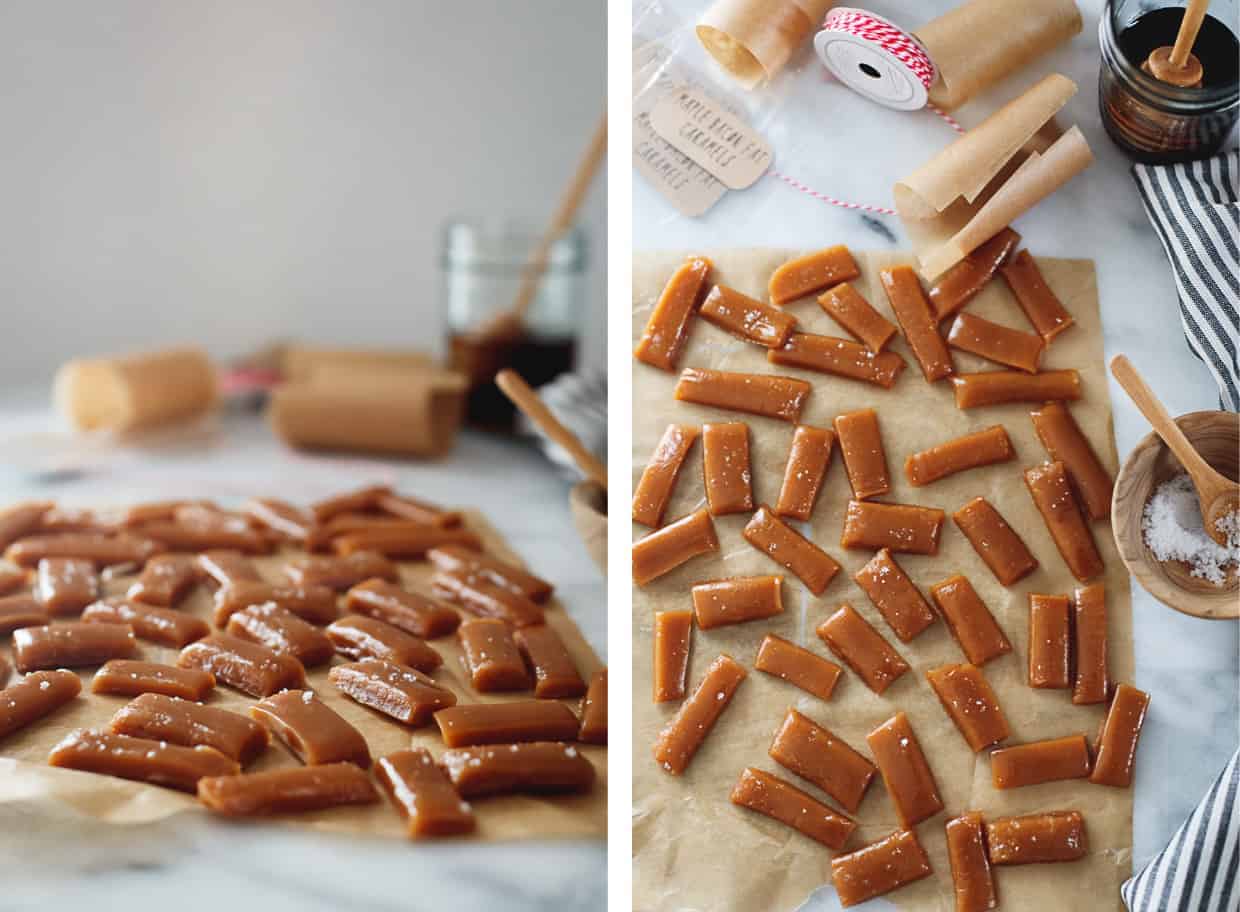 In just the same hippo way, bacon gifts for my BFF Tyler are becoming a thing. Last year, I made him bacon salt, bacon candy, and bacon jam. This year, I secured my permanent spot in his Myspace Top 8 with freshly baked bacon fat ginger molasses cookies, bacon fat toffee, and a batch of chewy bacon fat caramels. Don't ask me where I got all that bacon fat.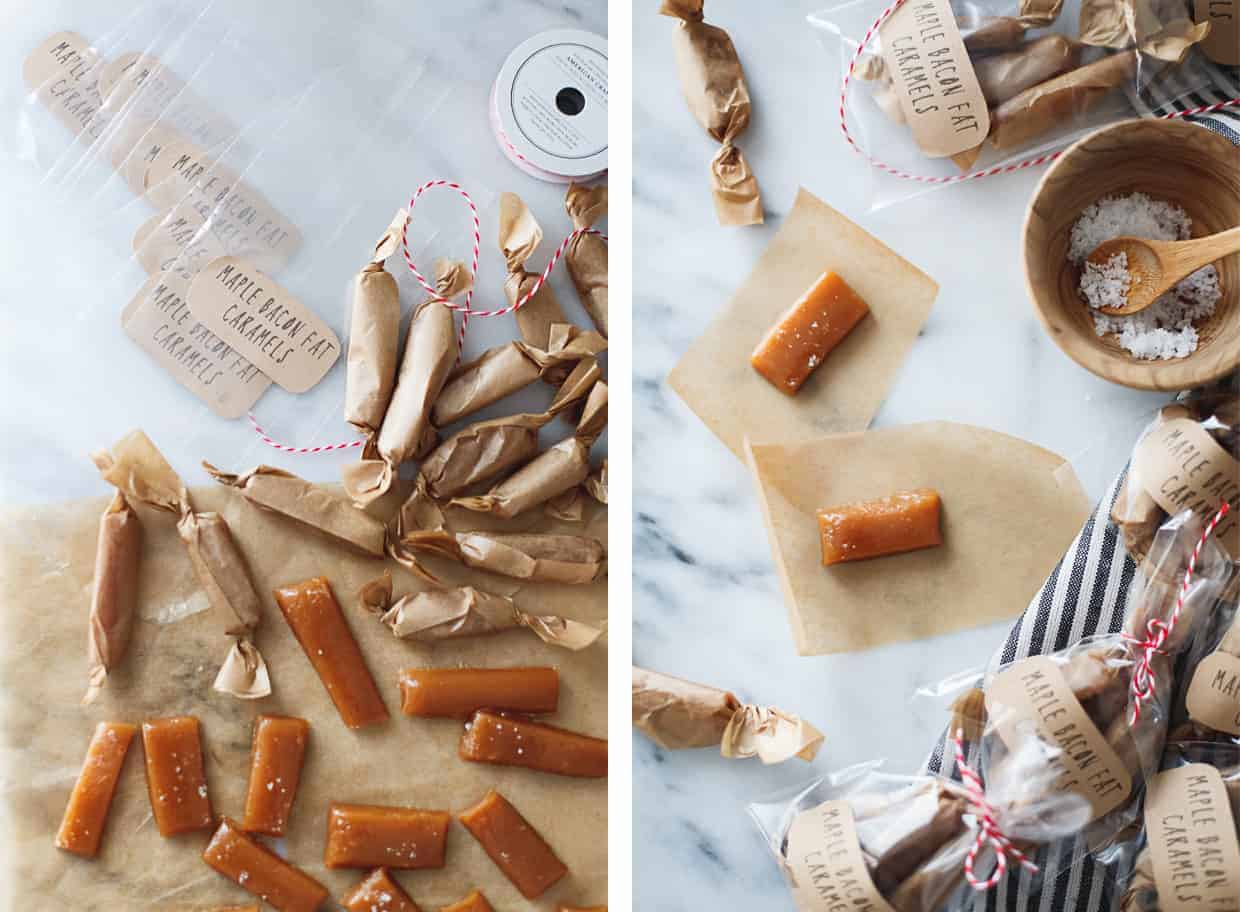 I tweaked the recipe last week and made homemade chewy maple bacon fat caramel Valentines for my friends. Also don't ask me what I did with the pound of bacon I fried up to get enough bacon fat to experiment with these maple bacon fat caramels (#youknowmyhipsdontlie).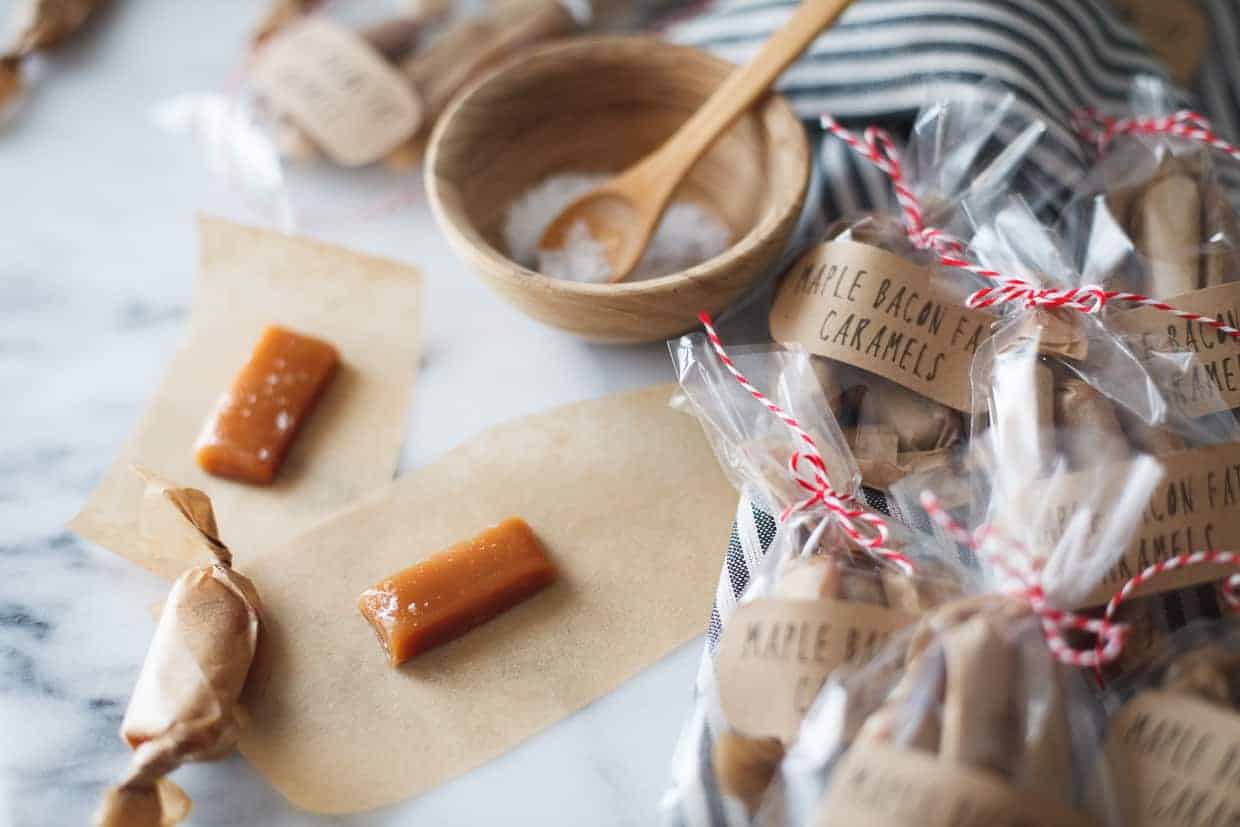 Since (super scientific and reliable) studies show 43% of men would choose bacon over sex and 23% rank bacon as their favorite smell, these bacon-infused caramels are sure to win your Valentine over.
Bacon fat adds just a hint of savory that melds with the dark sweetness of the maple syrup in these creamy caramel chews. A special occasion sweet that leaves you feeling a just a tad sinful. Just how a Valentine's Day dessert should.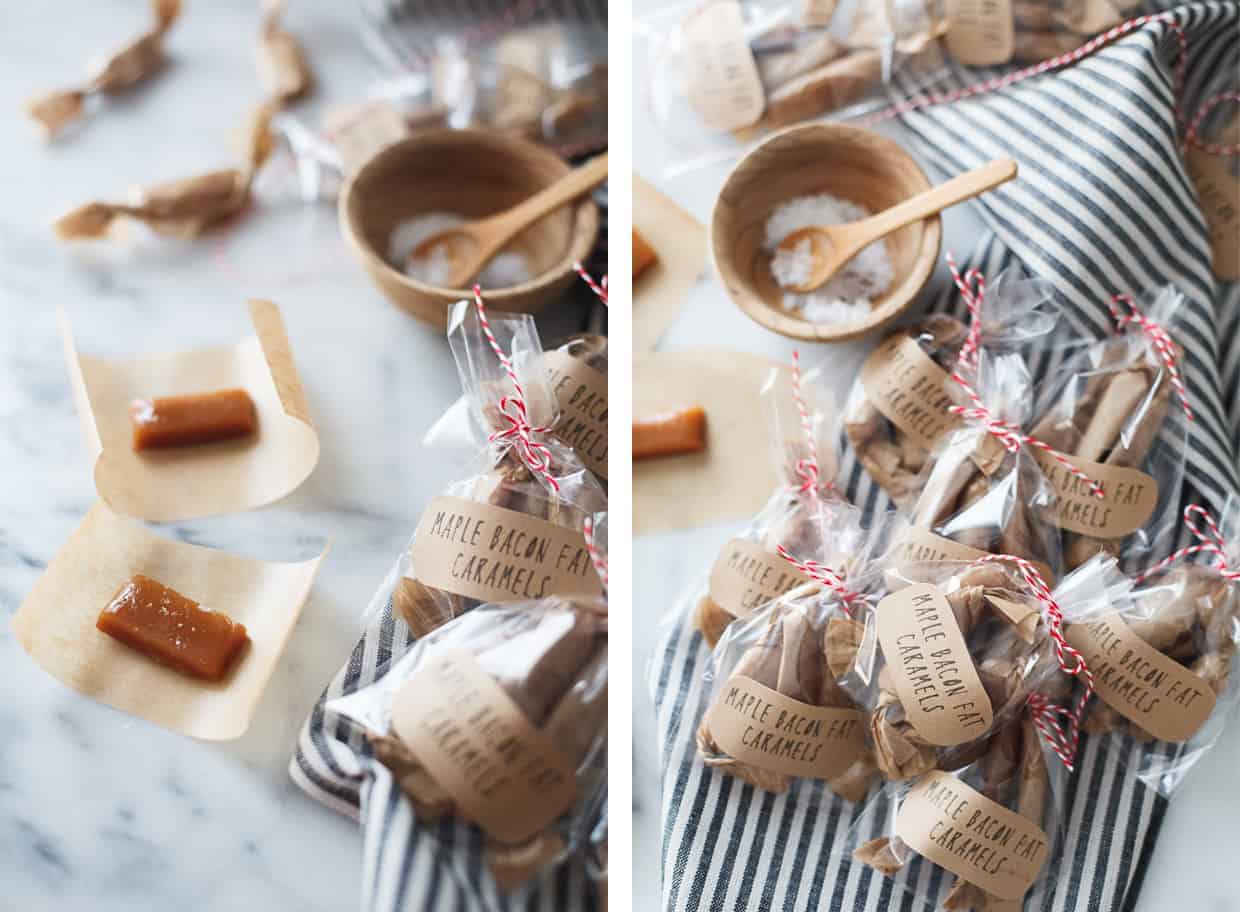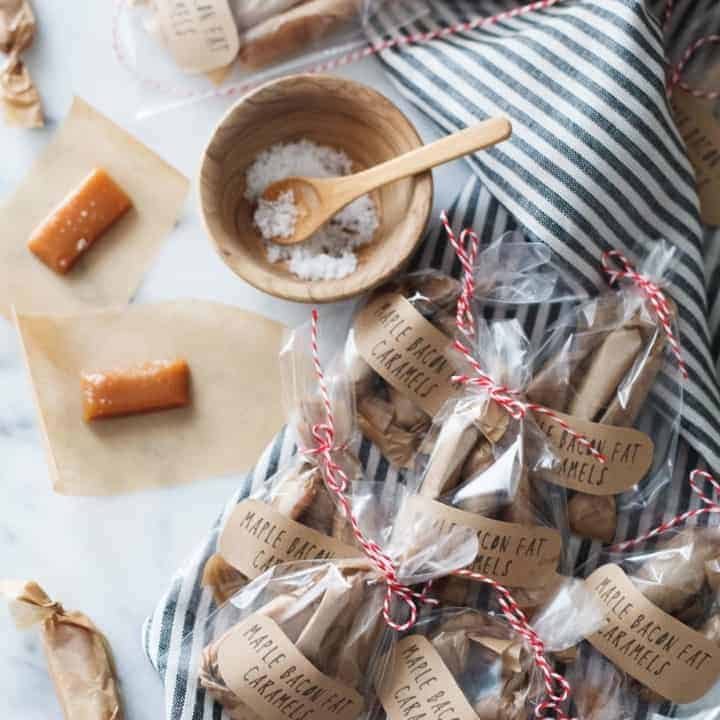 Maple Bacon Fat Caramels
Ingredients
¾ cups heavy whipping cream
¾ cups sugar
3 tablespoons pure maple syrup
1 tablespoon water
2½ tablespoons strained bacon fat, melted (Cooking 4 large thick-cut slices of bacon should give you the amount of bacon you need)
¼ teaspoon fleur de sel, plus more for sprinkling
Butter, for the baking dish
Instructions
Read all the directions before getting started. Stuff happens so fast and you want to make sure you're prepared for what's coming next. The times in this recipe are estimates and will depend on the size of pot you're using, so use the temperatures as your guide. Also, make sure that you have an accurate candy thermometer - 5 degrees off will drastically change the texture of your caramels from soft and chewy to more like sugar daddies. Here's a handy article on how to calibrate your candy thermometer.
Butter an 8x4-inch baking dish and line the bottom and edges with parchment paper, cutting slits in the corners so it will lay flat. Butter the parchment paper, as well. (I used a glass bread dish for one batch and another smaller baking dish for a second batch. If you only have an 8x8 pan, double the recipe.)
In a small saucepan, heat the heavy whipping cream and vanilla over medium heat, stirring, until it just begins to simmer. Reduce the heat to low to keep it warm while you prepare the rest, stirring occasionally.
Gently mix the sugar, maple syrup, and water in a small sauce pan until the sugar is evenly distributed. Heat it over medium heat, stirring occasionally with a wooden spoon until the sugar dissolves and it starts to boil, about 4 minutes. (I recommend between a 1.5-quart and 2.5-quart saucepan; any larger and you'll have a hard time using the candy thermometer as it won't full submerge in the caramel).
Stop stirring and clip a candy thermometer to the edge of the pot. Let the sugar boil without stirring at all, until it becomes amber colored and reaches approximately 285-290°F, about 3-5 minutes. While it boils, grab a clean wooden spoon or rinse and dry the one you were stirring with before.
Add the bacon fat and kosher salt, and slowly stir in the warm whipping cream. Be careful, as it will react and sizzle quite a bit when you start adding the cream. The temperature will also drop when you add the cream.
Keeping a close eye on the thermometer, continue stirring until the temperature is back up to 248°F. Immediately remove the pan from the heat and pour the hot caramel into the prepared pan. DO NOT scrape the pot or you'll end up with crispy bits in your caramels.
Sprinkle the fleur de sel on top and set the pan on a wire rack to cool until fully set, at least 5 hours (Do not try to flash set them in the fridge or the texture will only hold up for a day or two).
Use the parchment paper to pull the caramel sheet out of the pan and place it on a pastry board or cutting board. Peel the parchment paper down from the edges. With a large sharp knife, cut the caramels into bite-sized squares (I cut 13 rows of 4) and wrap them tightly in wax paper or parchment paper squares. The caramels will keep wrapped for up to one month.
Notes
*If you don't have a candy thermometer, cook the sugar based on the color. A minute or two after you add the bacon fat and cream, test the caramels by dropping a bit in a glass of ice water to see if it sets into a chewy caramel.