Last updated on August 14th, 2019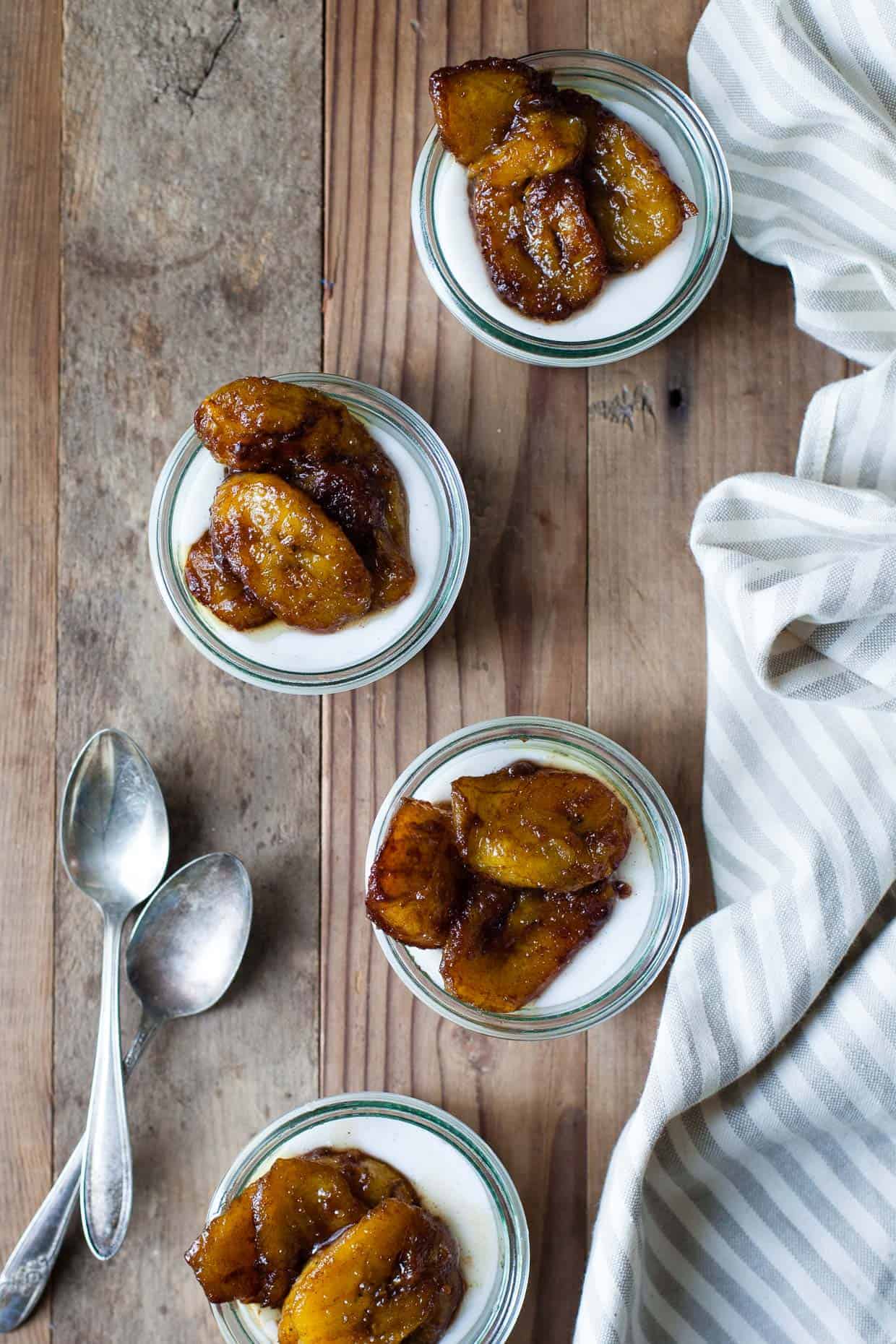 In her retirement, my mom's taking a painting class for seniors. Tonight she sent a group text to my brother, his fiancée, Lucas, and me asking us which of her new paintings we wanted to hang on our wall, with three pictures: an abstract teal and orange leafy painting, our 'it's a girl' sonogram print-out, and some acrylic rustic onions. I inquired, "did you paint our baby's vagina?" and without pause, Alexis replied, "we'll take the baby vagina painting. Or the onions will work too :)" Only good things come from group texts with my mom.
Definitely the only time it's ever appropriate to text a picture that can be described as "baby vagina."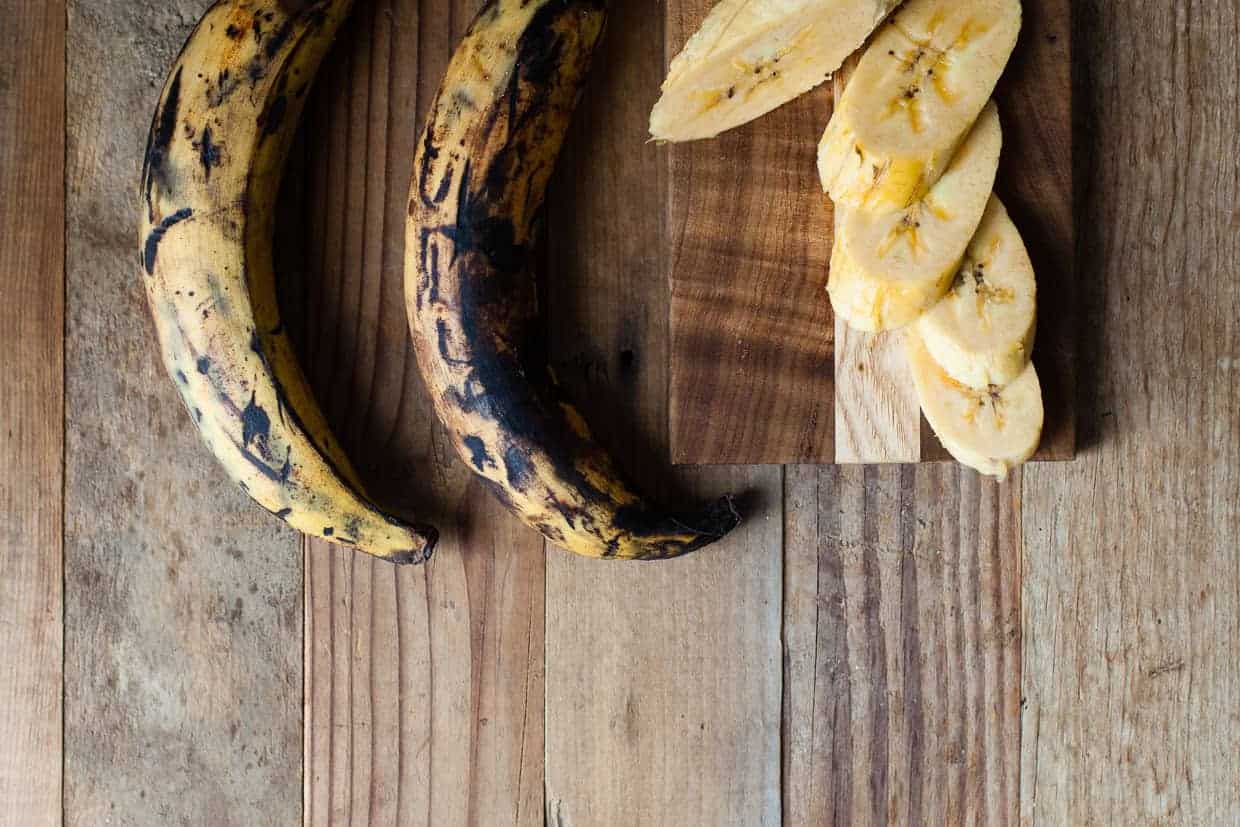 With my mom in tow for the appointment, we got double confirmation at our 20 week ultrasound last Thursday that #cheesebabygirl is indeed very much a girl. She's right on target for head and tummy measurements but her limbs are measuring 3 weeks longer. String cheese! Head to toe, she's approximately the size of a large plantain – 10½ inches long. So fried sweet plantains with fall spices it is!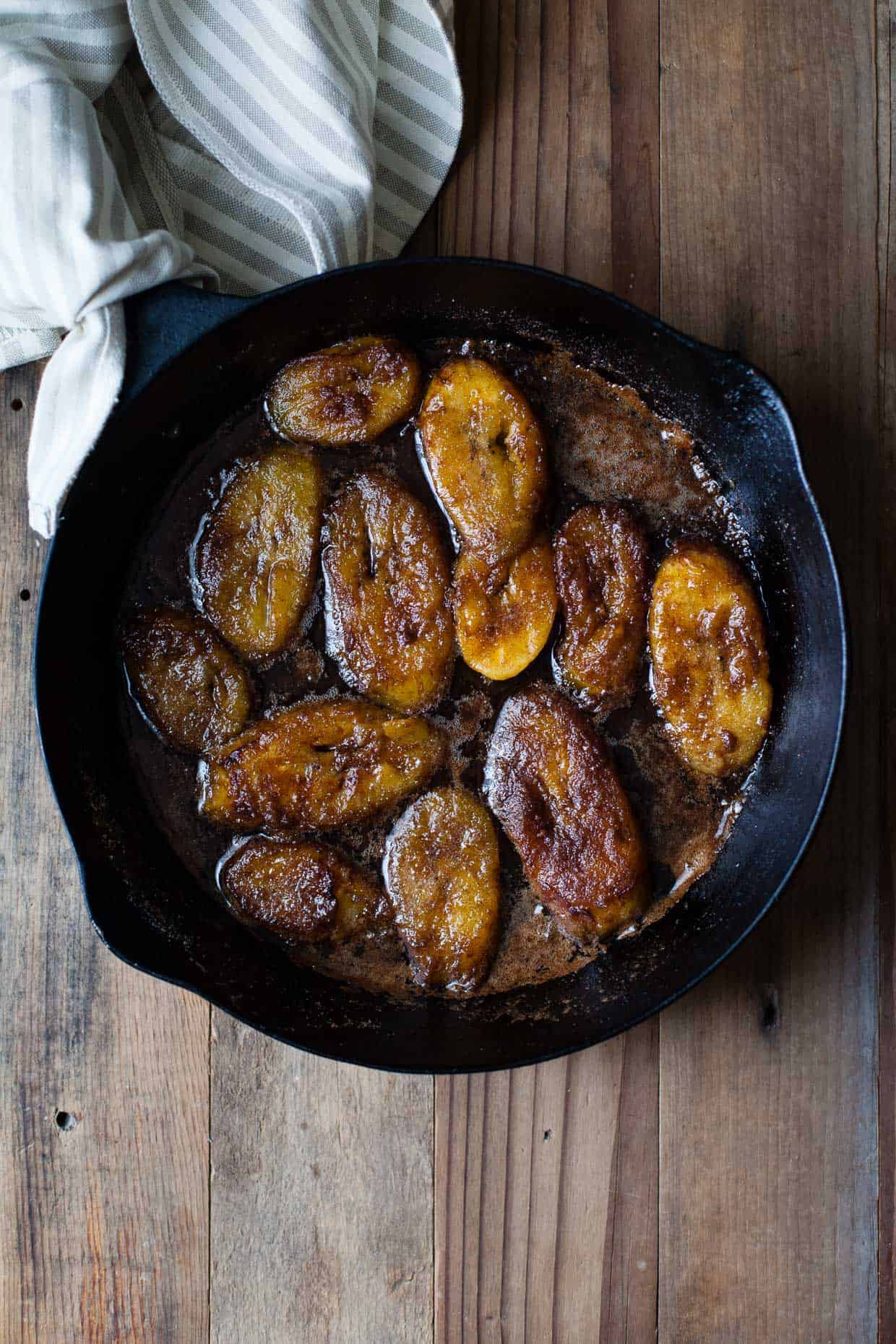 A ton has been brewing over here and I'll spill more details in the coming weeks. Since you last heard from me, though, we've been to two more weddings and a whole lot more open houses. We finished binge-watching Gilmore Girls, and finally got our laundry folded and put away just in time for three fresh loads to replace it on the futon while we binge watch Project Runway. Priorities.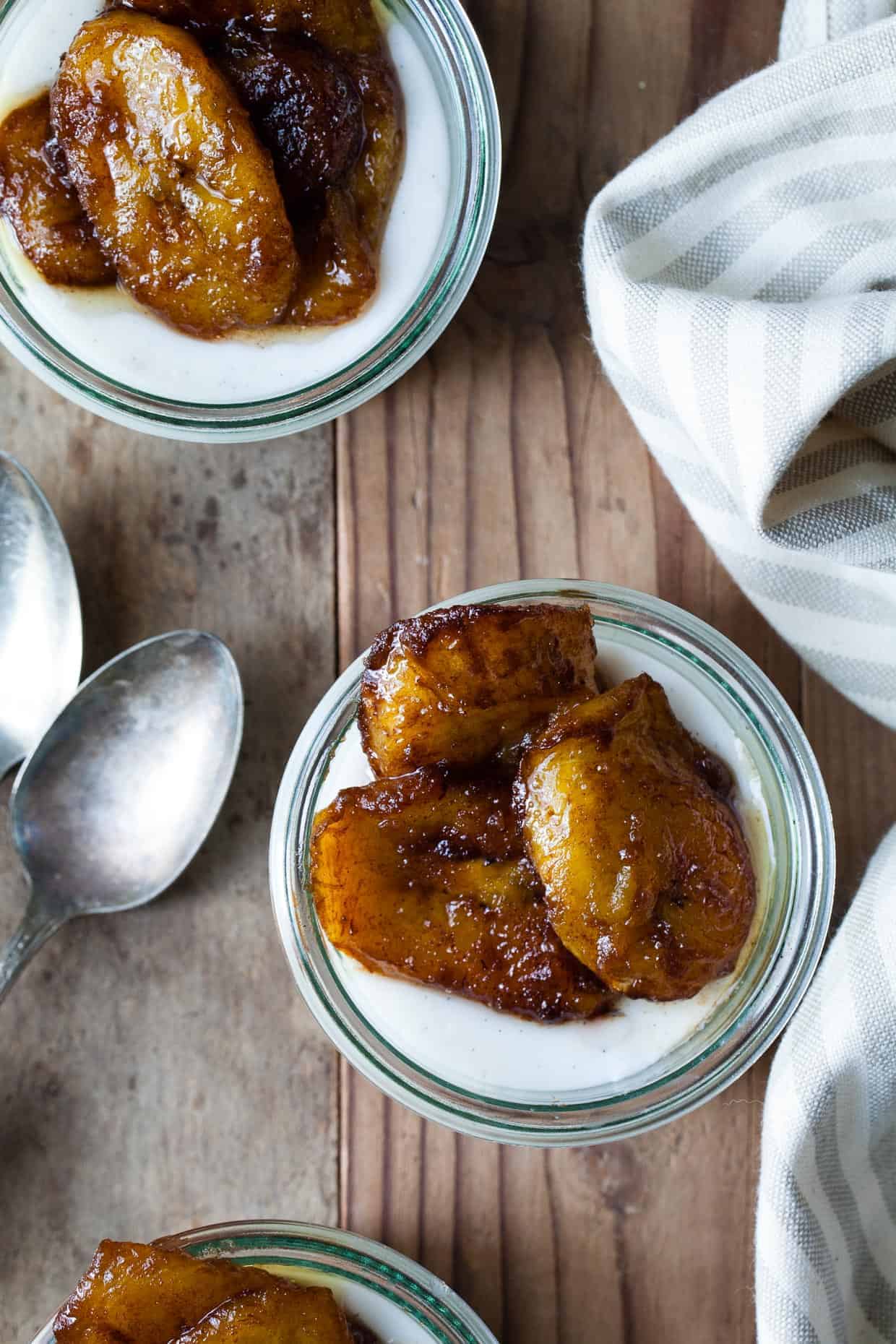 Most importantly though, I went through multiple batches of haupia just to perfect its creamy pudding texture. It's pure gold now. I first ate haupia when the Hawaiian pastor sharing my table at the Soy and Tofu Dessert Competition Semi-Finals earlier this year served up strawberry soy coconut haupia squares as his entry. I snagged his winning recipe and used it as inspiration for my own haupia pudding. Don't be skerd – haupia is an impressive dessert that's probably the easiest pudding you'll ever make.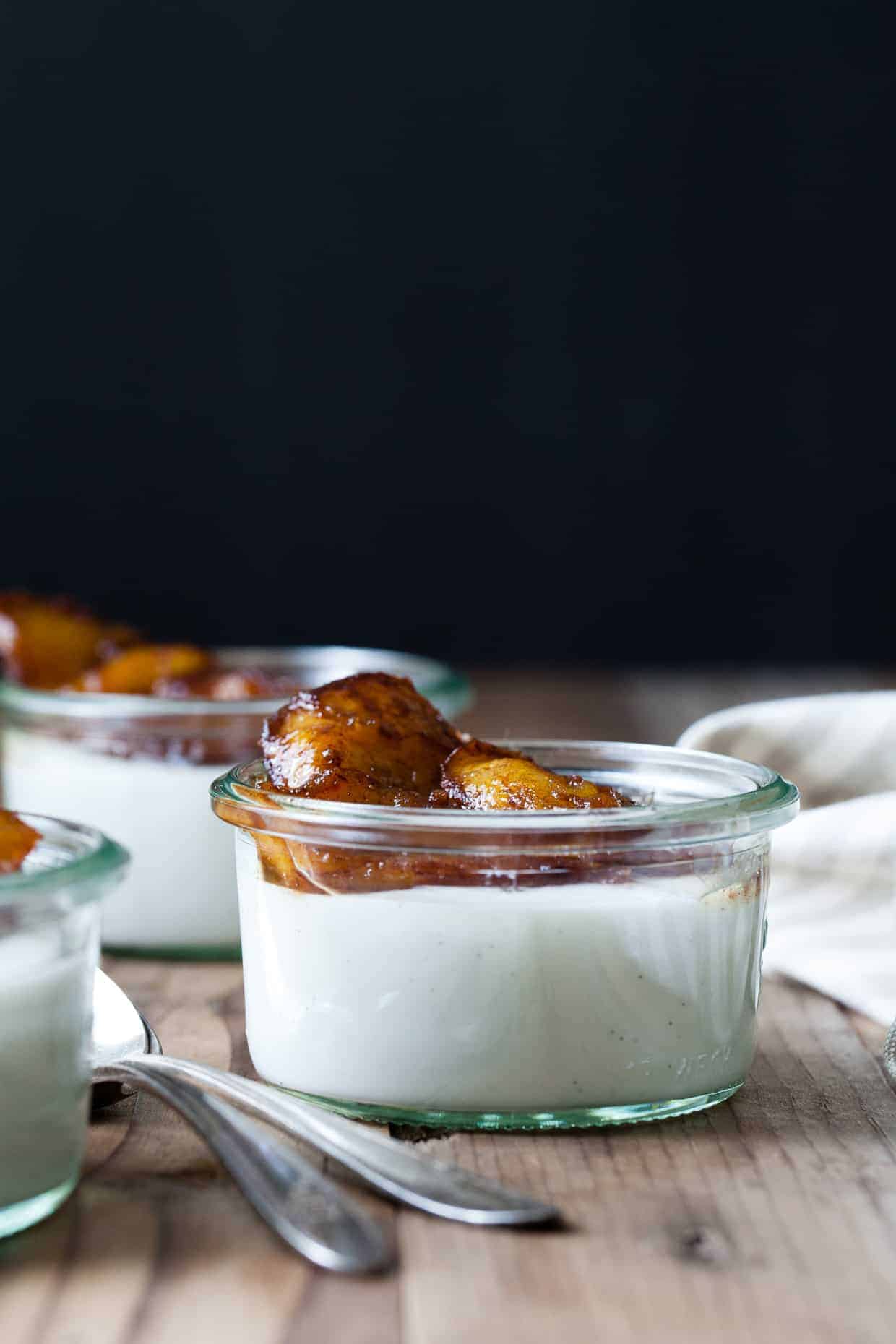 This version is flecked with vanilla bean and topped with roasty sweet caramelized plantains spiced with cinnamon and nutmeg. When ultra-brown and way past the point where you'd have thrown out a banana, plantains are just hitting their peak sweetness. If there's one pairing I'm certain about it's coconut and anything from the banana family (coconut banana nut muffins anyone?).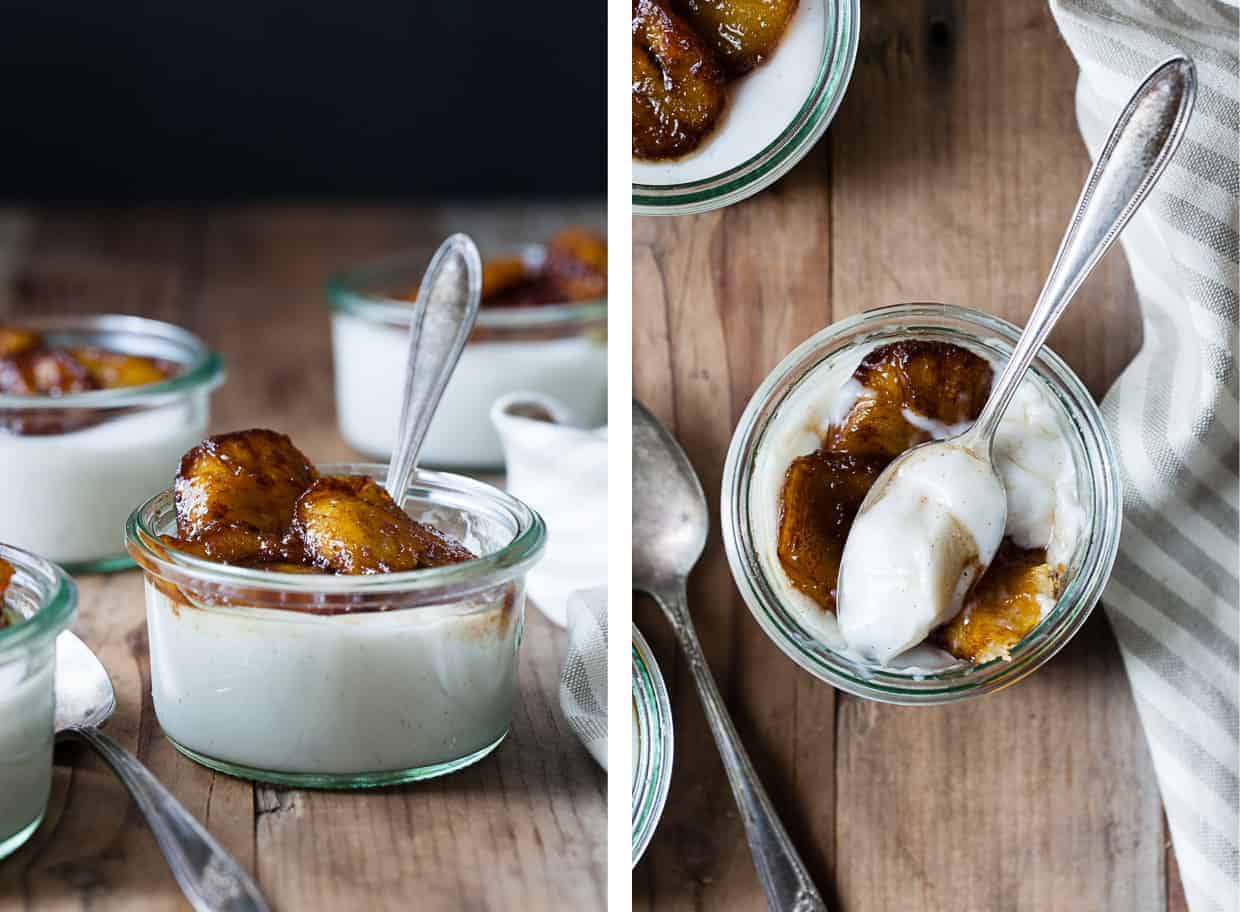 For some haupia food porn – check out Alana's Haupia Ube Cheesecake and Alanna's Hibiscus Rhubarb + Haupia. Drool.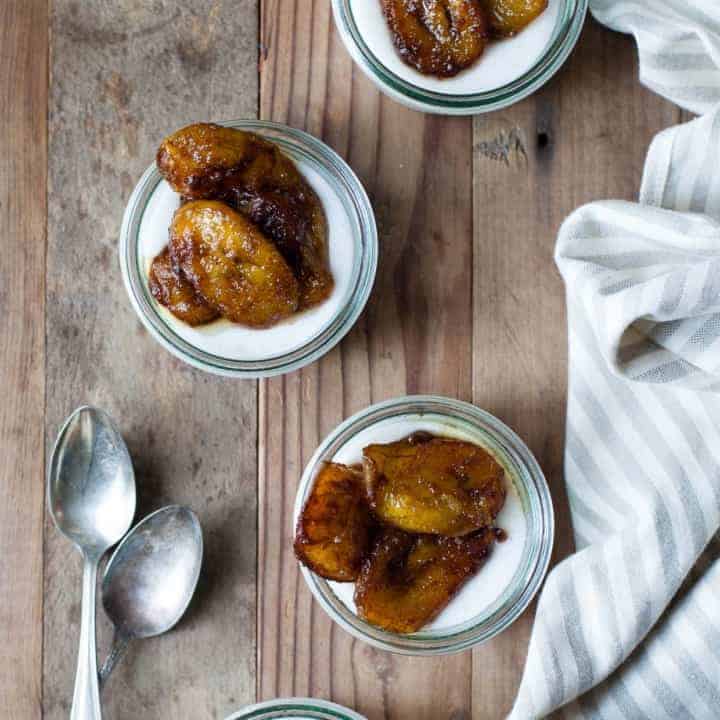 Vanilla Bean Haupia Coconut Pudding with Caramelized Plantains
Ingredients
For the Haupia Pudding
1-2/3 cups full-fat coconut milk (1 14.5-ounce can)
2 tablespoons canned coconut cream (see note)
½ vanilla bean seeds and pod
1/4 cup granulated sugar
1/4 teaspoon salt
2 tablespoons cornstarch
2 tablespoons water
For the Caramelized Plantains
6 tablespoons unsalted butter, divided
1 large ripe but firm plantain, sliced at an angle into 1/4-inch thick pieces
3 tablespoons light brown sugar
1 teaspoon cinnamon
1/4 teaspoon nutmeg
1 teaspoon pure vanilla extract
Instructions
For the Haupia Pudding
Combine the coconut milk, coconut cream, and vanilla bean seeds and pod in a small saucepan over medium-low heat. Stir until just steamy, but not yet boiling, about 4-5 minutes. Remove from heat and cover. Let steep for 15-20 minutes.
Remove the vanilla bean pods and stir in the sugar and salt. Place over medium heat and cook, whisking slowly, until the sugar dissolves and the milk begins to boil, about 3 minutes.
In a small bowl, whisk together the cornstarch and water to create a slurry. Slowly pour the slurry into the pot and cook, whisking, until the pudding thickens to the consistency of runny yogurt, about 3-4 minutes.
Pour the pudding into four dessert cups and chill in the refrigerator for at least 2 hours.
For the Caramelized Plantains
Melt 4 tablespoons of butter in a medium skillet over medium-low heat.
Add the plantains in a single layer and cook until they begin to brown, about 2 minutes.
Flip the plantains and cook for an additional minute. Add the sugar, spices, vanilla, and remaining two tablespoons of butter, and gently stir with a wooden spoon to combine. Cook until the sugar begins to caramelize, about 1-2 minutes.
Serve on top of chilled haupia pudding.
Notes
I do not recommend using the coconut cream from Trader Joe's as they seem to have updated their supplier and the new consistency is a bit oily.
Here's an up-to-date list of the baby-by-food sizes so far: