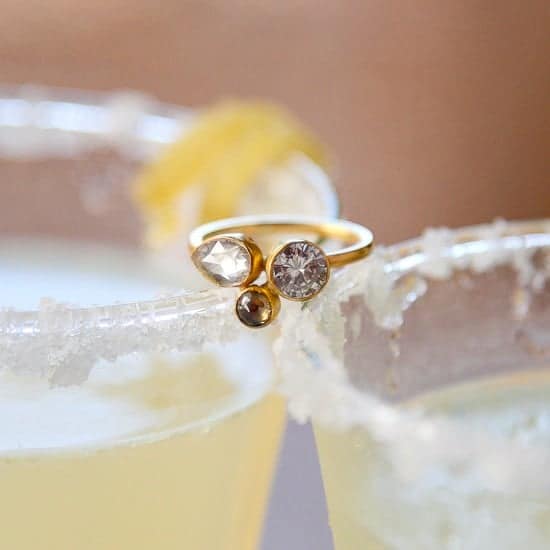 Cheers! He got down on one knee. I said yes. We kissed. The end. Let's toast!
Not enough details? Here's the story of how a Texan gentleman proposed to a California girl. On Thursday, Lucas's parents escaped the Texas heat, hoping for breezy sunshine in California. We swooped them up from the SF airport and whisked them away for a coastal drive to Monterey where we fixed a blown tire, loaded up on salt water taffy, circled the scenic 17-mile drive, touched a starfish at the aquarium, and slurped a bowl of fresh clam chowder. The kitties enjoyed their first slumber party alone and nothing was destroyed...or peed on. We left the chilly Pacific shores behind for the oven-baked Silicon Valley where we toured the maze of rooms at the Winchester Mystery House before heading back to Berkeley.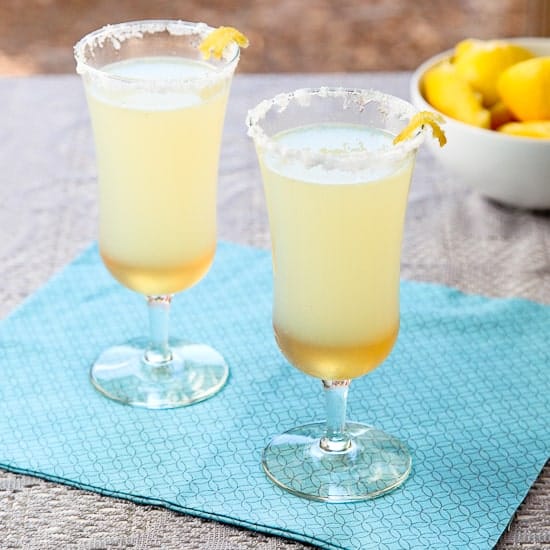 While passing through the heart of artichoke land with farm after farm stretching into the horizon on both sides of the highway, we learned his parents had never eaten a fresh artichoke before. So the next day we picked up three jumbo thistles at the market down the street on our way up to Chico to meet my parents and Nana for the first time. All was going smoothly - the fancy china came out, the parents exchanged stories of little Sarah and Lucas, the hum of homemade ice cream churning in the machine provided background music...then my dad discovered the empty propane tank on the grill. Dinner was delayed, but the barbecued steak was worth the wait. Little did I know, Lucas's palms were sweating up a storm under the table. He'd planned to propose over peach blackberry cobbler and homemade vanilla ice cream at the dining table, but the Olympics were so darn captivating that dessert was served while we all had our eyes glued to the on-screen swimmers and he missed his moment!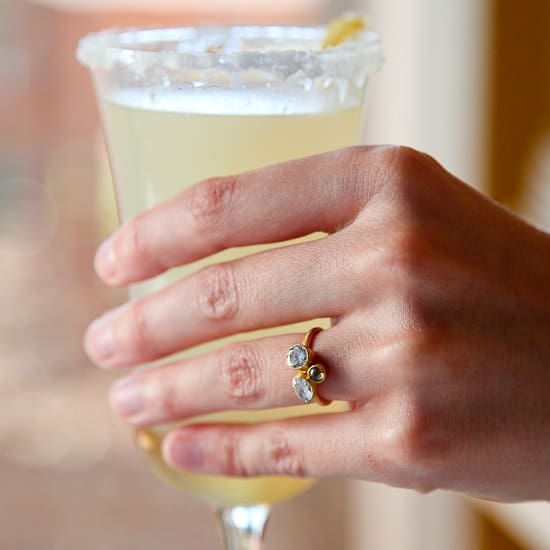 Around 9:30pm, I got up to drive Nana home. Nana stood a couple of feet behind me saying her goodbyes. Lucas grabbed me by the waist and told me to wait a second. Here's where my memory blanks and picks back up with Lucas on one knee declaring his love for me in front of the entire family with this custom-designed Sarah Perlis ring in his hand. It was sweet. And perfect. And ended with lots of smiles, hugs, and pictures. So this mocktail was one last hoorah toast with his parents still in town.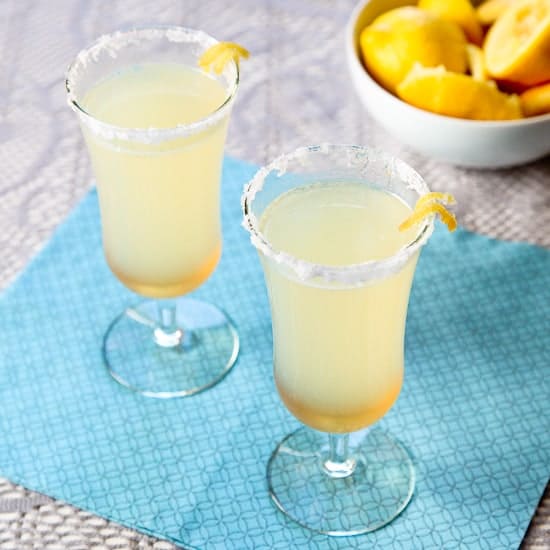 Since neither of us drink alcohol, but we LOVE unique beverages, we concocted this celebratory sparkling ginger lemon mocktail with all our favorite flavors. A signature mocktail perhaps? Spicy sugary simple syrup, tart lemon juice, sparkling seltzer water, topped with candied ginger slivers and a sugar-coated rim. This stuff should be bottled. It's a refreshing summer beverage perfect for a warm August evening. Having tried every ginger brew we come across, we rank this sparkling libation high up among the best. Lucas's mom dubbed this drink the "She Said Yes" in honor of the occasion. Salud!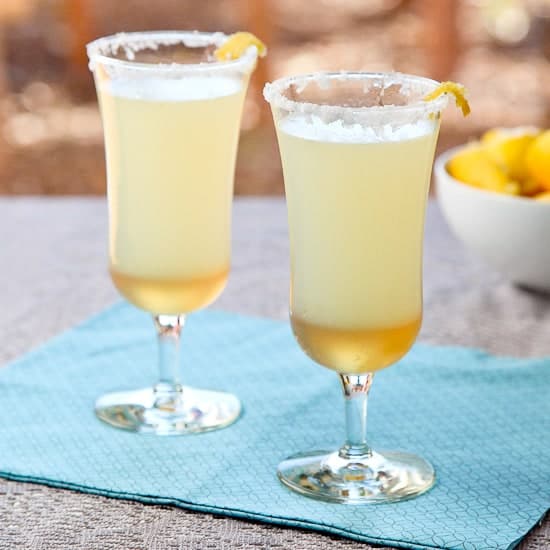 Snixy Kitchen Wedding Posts:
Thanks for reading Snixy Kitchen! To stay up on what's coming out of my kitchen, follow me on Facebook, Instagram, Twitter, Bloglovin', or Pinterest, or subscribe via e-mail to get new posts right to your inbox.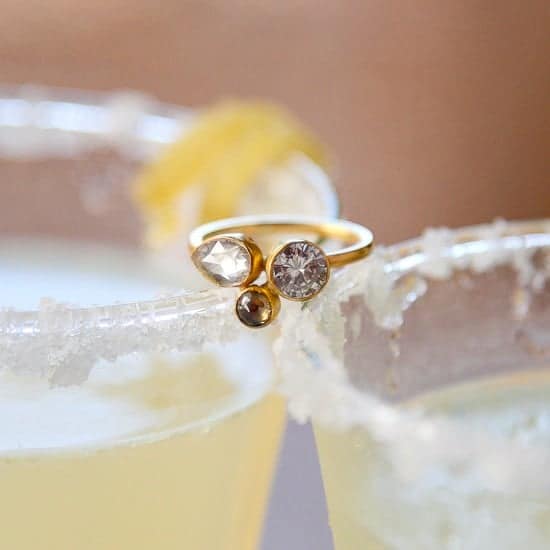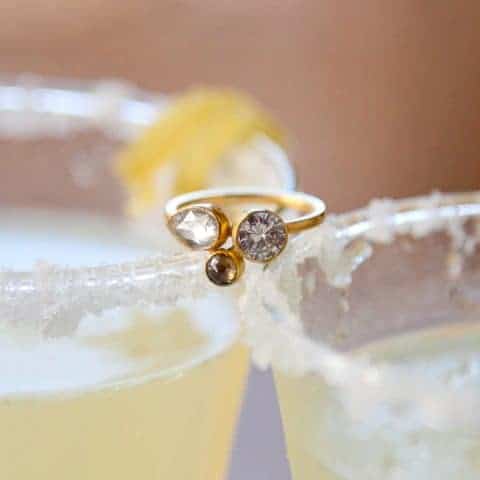 She Said Yes: Our sparkling ginger lemon signature mocktail
Ingredients
3 inches of fresh ginger root, peeled and sliced into coins
¾ cup sugar, plus extra for tossing the ginger and rimming the cup
1½ cups water
½ cup freshly squeezed lemon juice (from 4-6 lemons)
Seltzer water to fill the glasses (about 3 cups)
Instructions
Slice the ginger root coins into slivers.
Heat the sugar, water, and ginger slivers over medium high heat, stirring until the sugar melts. Let boil for about 20 minutes, until the syrup begins to thicken. Remove from heat, strain the ginger slivers out, let cool.
Lay the ginger slivers on a baking sheet to cool. After about 5 minutes, toss with about a tablespoon of sugar. Let cool.
Wet the edge of each wine glass and dip it in sugar to coat the rim.
Divide the cooled ginger syrup between four glasses. Divide the lemon juice between the four glasses. Fill each glass with seltzer water.
Garnish with a piece of candied ginger. Stir before serving.
Cheers!