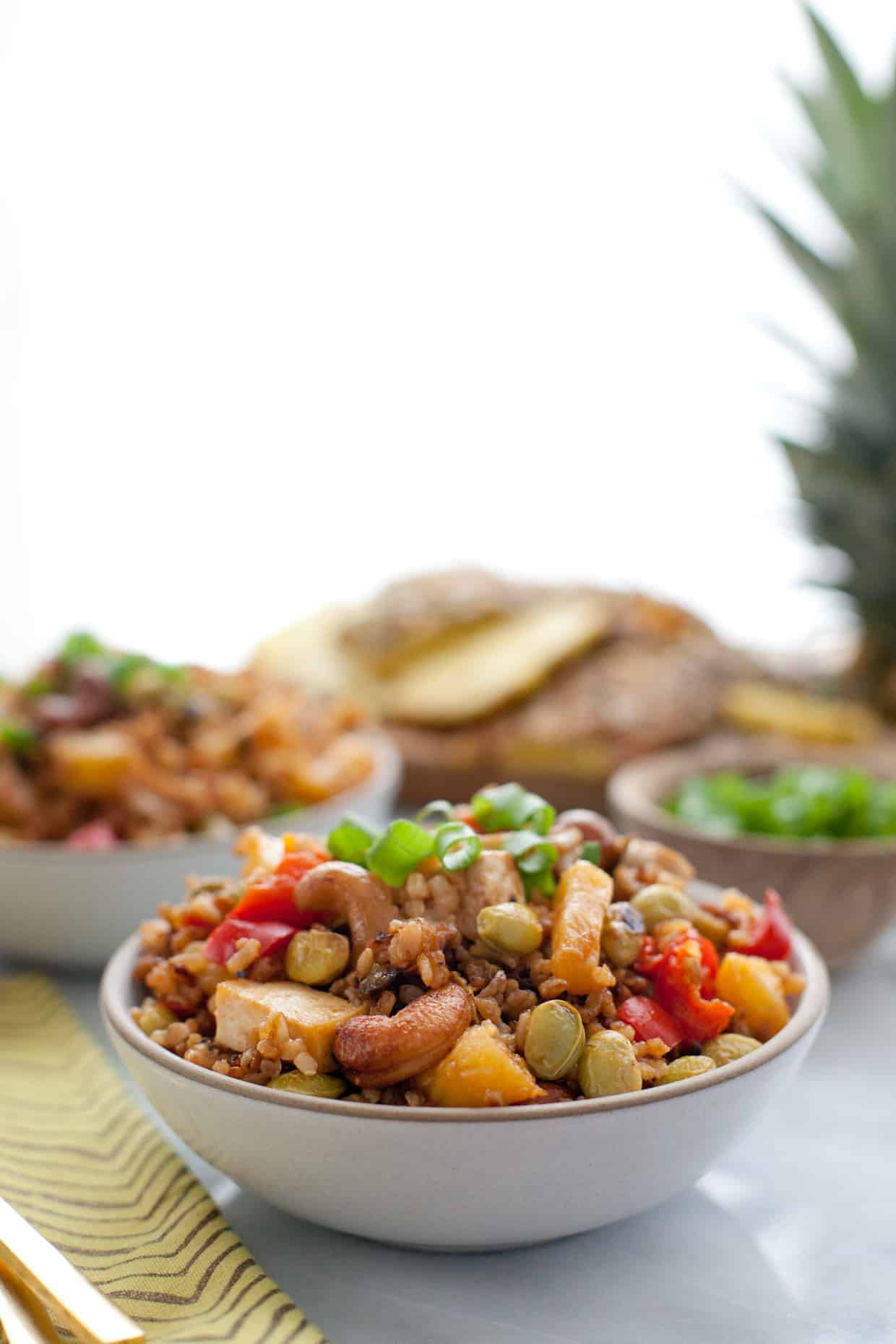 I'm learning to measure my productivity on different scales depending on the day. It's easy to feel accomplished on hyperactive get-it-done days, when tasks crossed off a to-do list display my success. Visible outcomes. These usually come dressed as Saturday house-wide cleaning sessions, or multi-course homemade Sunday brunches. Photographing a recipe or writing a new post are things you can check of a list.
Dissertations are much more akin to a rich homemade ragu bolognese that insists you stand vigil as it slowly reveals layer after layer of its deep flavors while you stir diligently over the stove. These things take time. Or maybe it's more like a backyard pit pig roast that even after you spend hours past bedtime tending the coals, sometimes still comes out raw just at the moment when people are expecting to gnaw on something yummy.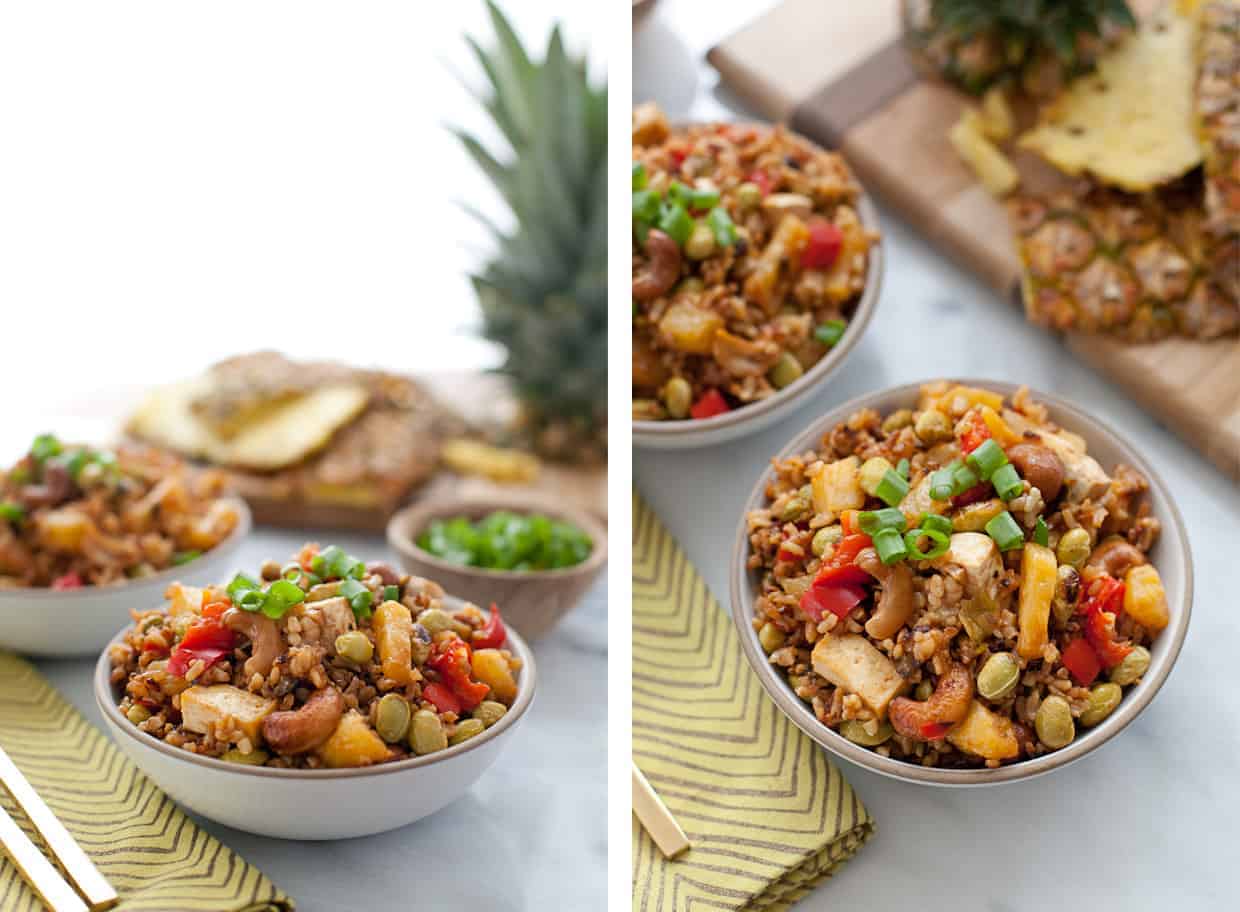 My dissertation serves as a constant reminder to carry around a growth mindset. Wading knee-deep through classroom data focusing on the power of having a growth mindset will do that to you. That and the constant try-and-try-agains I endure as I figure this thing out. And at the end of the day, my readers might get served raw pig when they expect a manuscript. Rather than outcomes, success here is measured in action. Effort. Eventually, with enough effort, it'll happen, but the day-to-day measures aren't visible to the naked eye.
Then there are days like today. Days of reflection when I spend my time acknowledging what's most important, and reorganizing my priorities. And at the end of the day, there's nothing to show for it. No effort toward the long haul and no tasks crossed off the list. Except calmness and a sense of peace over the conclusions I've come to. In a roundabout way, this oven-baked pineapple fried rice ignited this reflection.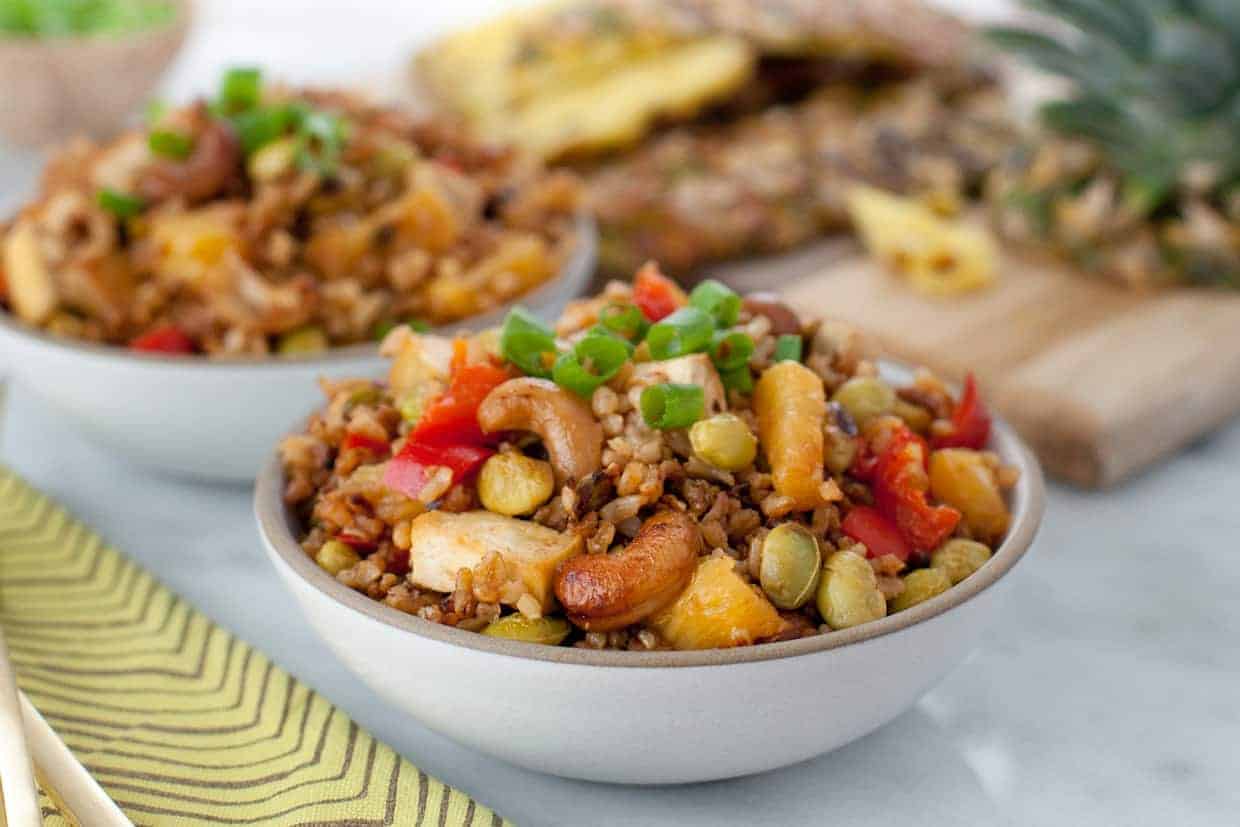 A batch of this pineapple fried rice came with me as I braved my way over the bridge to a potluck with other food bloggers I'd never met. Last Saturday. I took a tupperware full of this faved oven-baked fried rice and wrapped it generously in foil and large bath towel to keep it warm during my hour-long BART ride in. What if I wasn't cool enough? (Yes, I've got the maturity of a middle schooler when it comes to analyzing new social situations). You know what? It turns out people couldn't care less how many twitter followers I had. They wanted to know me, as a fellow lover of food and a newcomer to the community.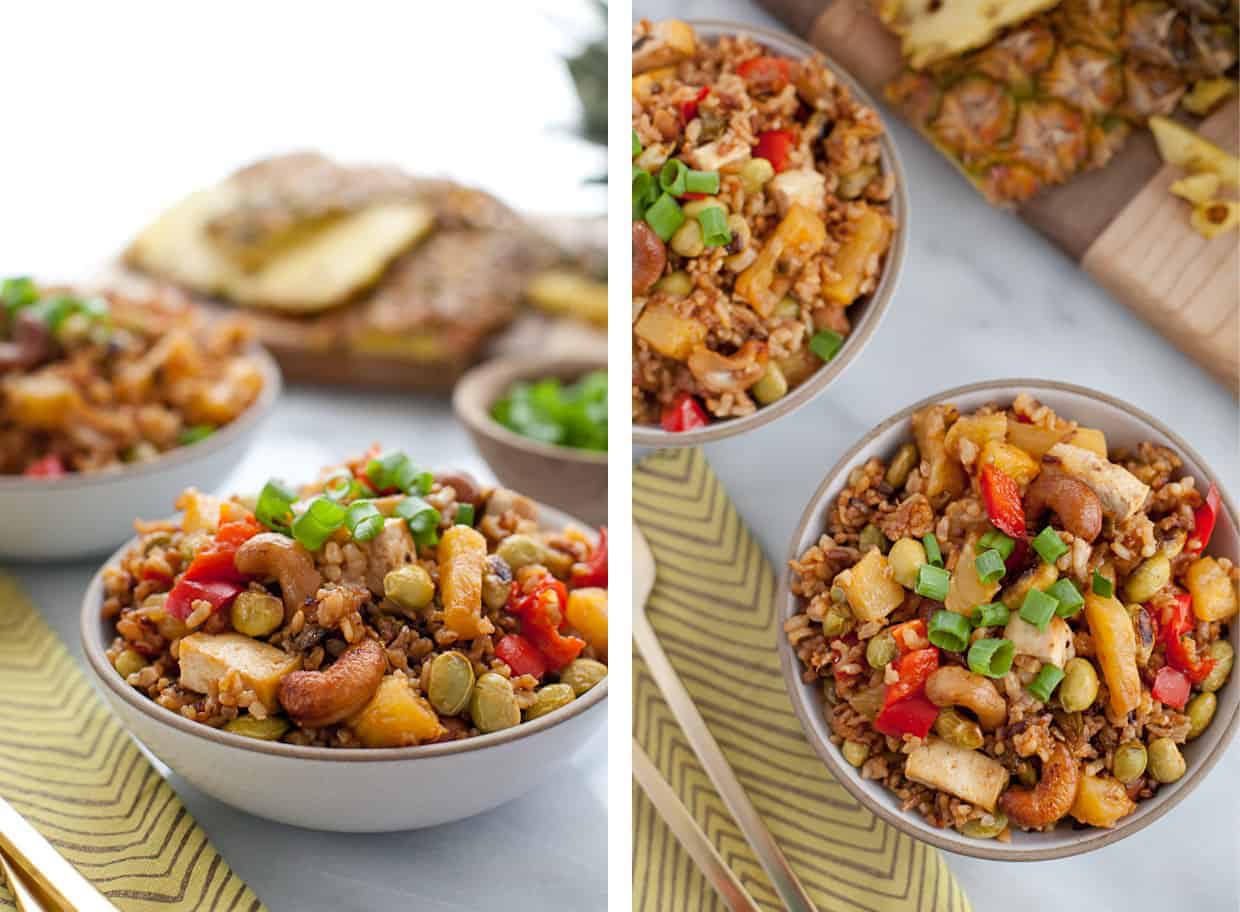 Amidst chatter of various personal reasons for accepting or not accepting sponsored posts and lamenting about the overwhelming emphasis on blog monetization, I found myself pausing to consider my own reasons. Forcing myself to remember why I started this food blog in the first place.
At the same time, I'm starting to realize that when life gets crazy hectic, there are suddenly a thousand and one opportunities knocking at your door, a few of them genuinely positive and many just plain poop disguised in an enticing outfit with a lot of perfume. At the end of the day, perfume wears off and you're stuck with a pile of crap you just let into your house. Good luck getting that smell out of your living room. (Pause: I finally did it. I worked poop into my food blog).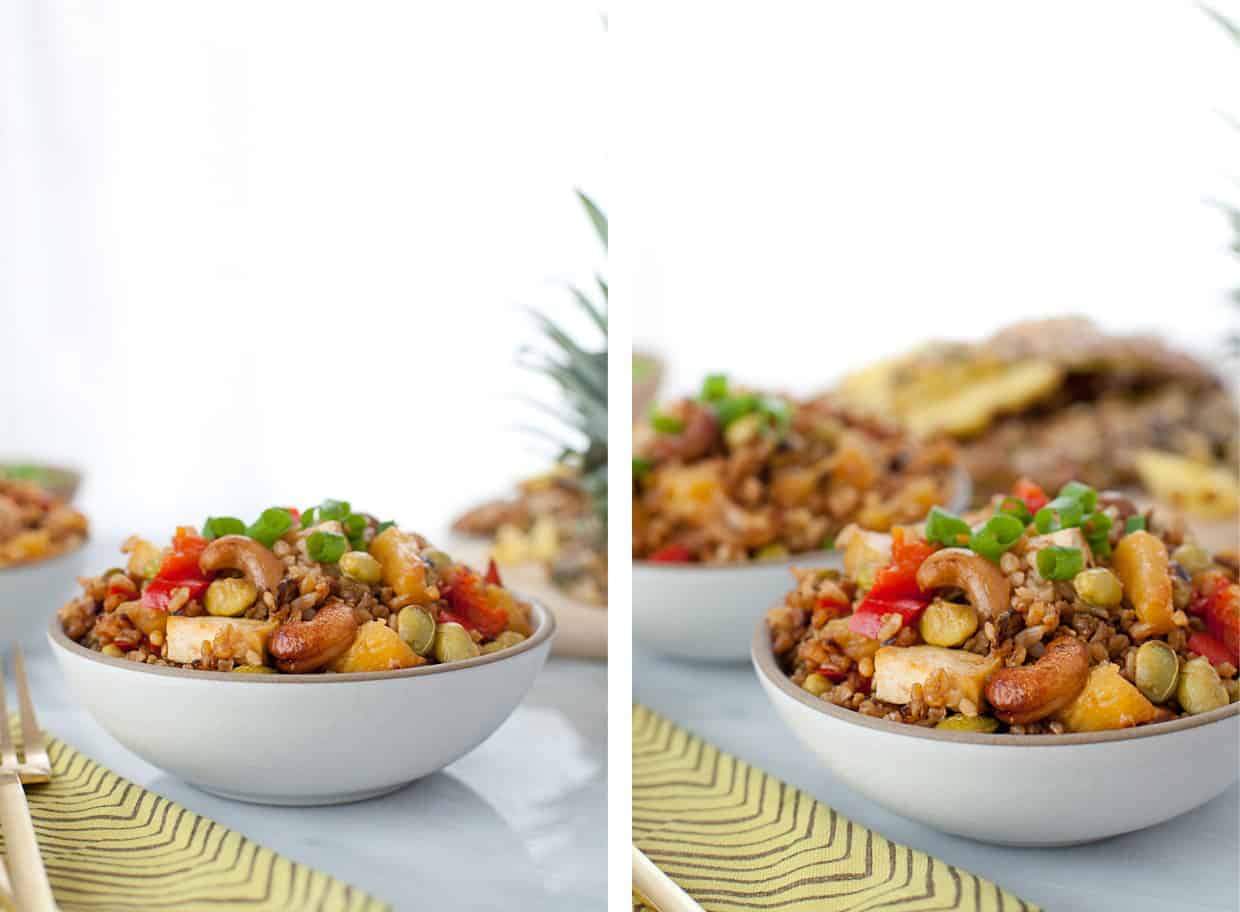 So why do I have a food blog? While trudging through my studies in math education, my corner kitchen of internet serves as a creative outlet that forces me to take that time. I enjoy making, eating, and sharing food, and in our house, food comes with stories. As such, t's important to be selective about the opportunities I pursue. While I haven't yet let fancy poop woo me over, it's refreshing to have people who push me to reflect. To be definitive and intentional about these choices that have become increasingly more difficult.
The other productive reflection of the day: What will it take to finish this dissertation? It turns out the steps toward maintaining a blog that authentically shares stories serves the dual purpose of supporting my dissertation goals. Being selective about the opportunities I pursue and teaching myself when it's time to say no. There are so many creative and interesting people around me I'd rather spend my day with, but my primary goal until December is to finish this dissertation. So at the end of this day of reflection, I feel settled, which is an enormous win in my book.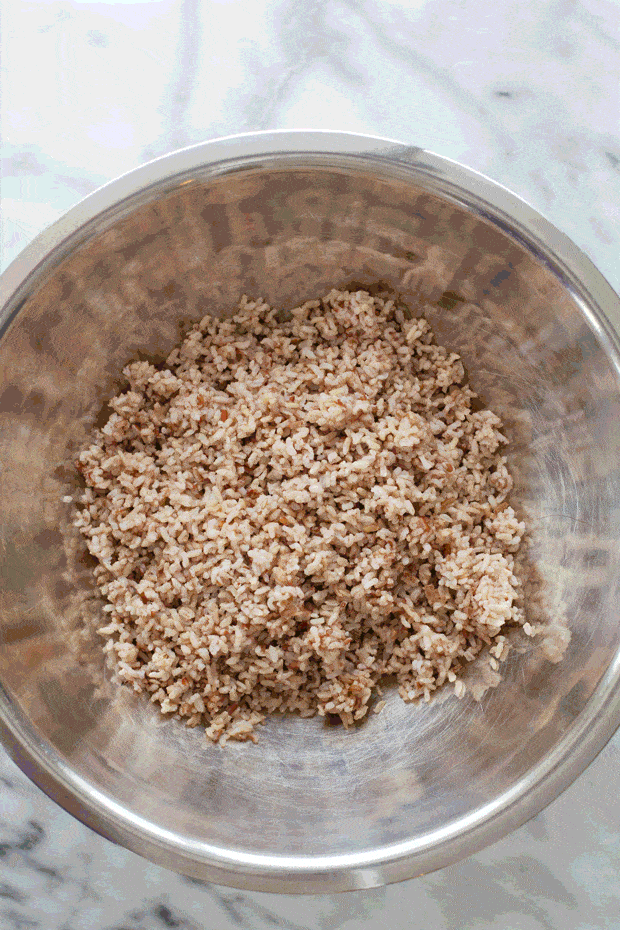 This pineapple cashew oven-baked fried rice also goes down as a win. There are a few dishes that are in regular rotation and this is one of them. It requires so little hands-on time and produces massive quantities; Leftovers when you live with a marathon runner and eater are hard to come by. You toss everything together in a large mixing bowl, spread it out on a dark baking sheet, and let it go. The result is a bit crispy and a tad spicy, with pockets of sweet juicy pineapple and salty cashews.
Ignore the fact that I forgot to add edamame and oil to the gif steps above (oops!). Don't fret - it's all mixed in there.
I didn't grow up making homemade fried rice. Instead, my friend Jen came over one night to share her wisdom of making fried rice the way she grew up, but we decided to give it a go in the oven, after seeing this version from Oh My Veggies. The key to making this rice extra crispy is to use an old dark baking sheet with no parchment paper or silpat mat. I've tried all combinations of baking sheet + lining, and the best result is the one that conducts high heat, letting the rice stick to the baking sheet and crisp up. Finally my dark baking sheets come in handy for something.
This recipe is a crispy interpretation of fried rice and I'm sharing it as it's one of my family's favorite dishes to make. For authentic fried rice (in basically every iteration), please check out my friend Lisa's blog Healthy Nibbles. Some highlights include: The Easiest Egg Fried Rice, Coconut Pineapple Fried Rice with Shrimp, and even a Pineapple Fried Rice with Turmeric. Lisa is the one that taught me that fried rice is traditionally a way to use up leftover rice, so the best fried rice uses day-old leftover rice.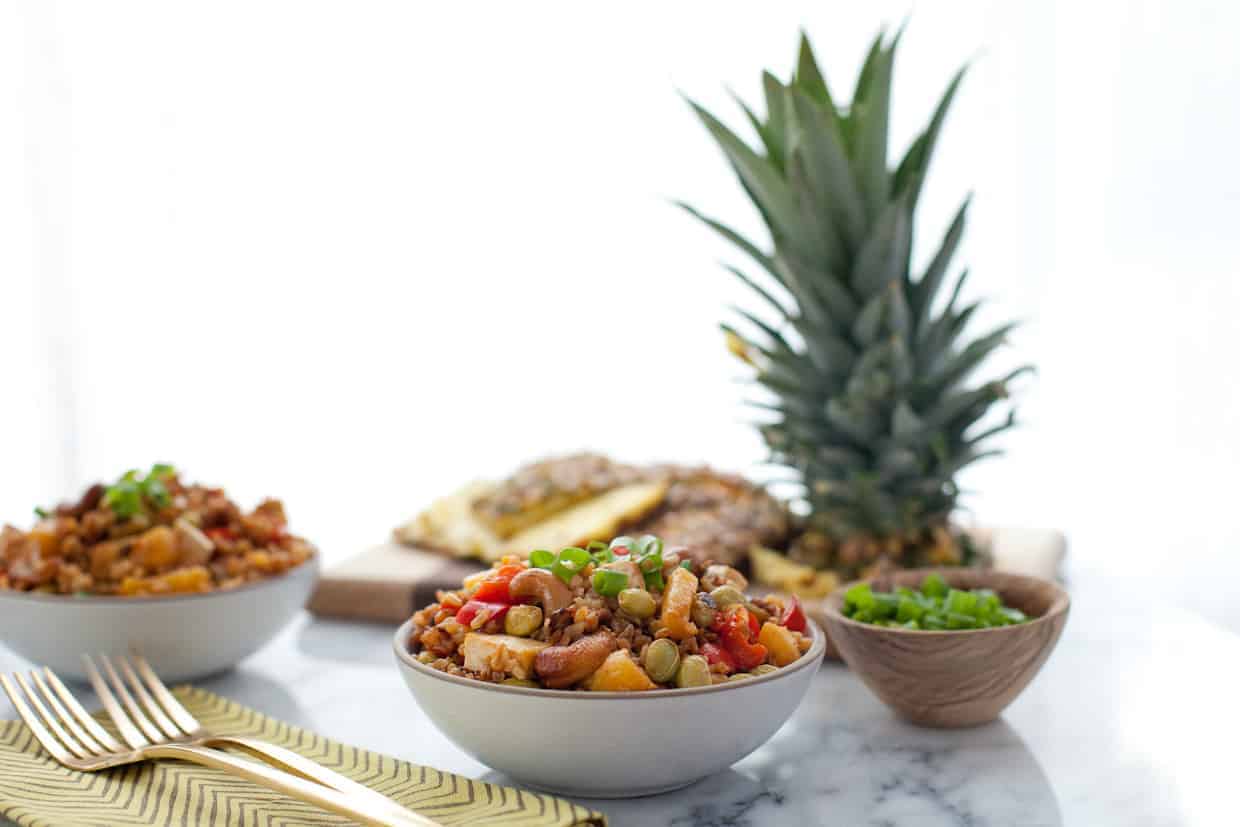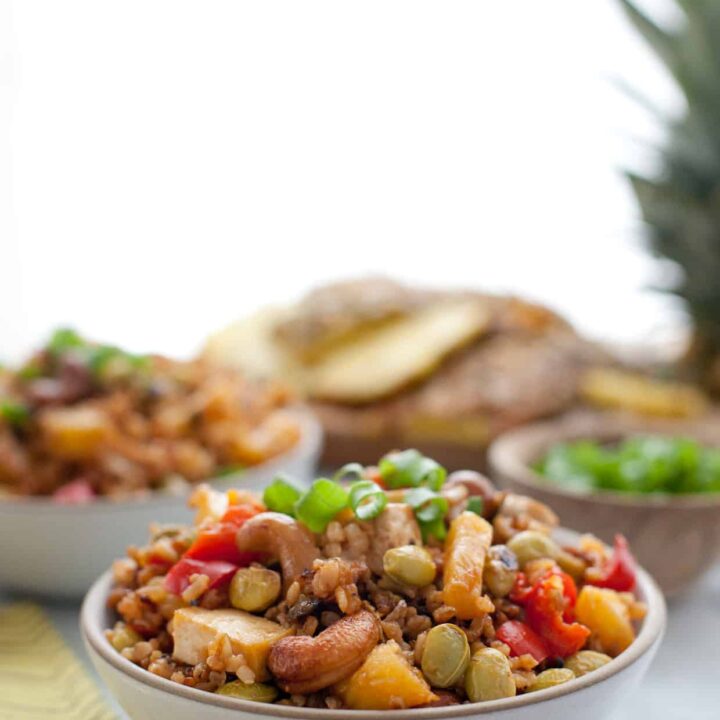 Oven-baked pineapple fried rice with cashews and tofu
Ingredients
6 cups brown rice (it can be cold and leftover or straight from the rice cooker)
1 red bell pepper, chopped
¾ cups chopped green onions
1 medium pineapple, cubed into ½ to 1-inch bite-sized pieces
1 cup cashews (raw or roasted both taste great)
12 ounces extra firm tofu, cubed into ½ to 1-inch bite-sized pieces
12 ounces frozen or thawed edamame (or about 2 cups)
2-½ tablespoons safflower oil or peanut oil
1 teaspoon sesame oil
6 tablespoons low-sodium tamari sauce (or soy sauce)
1-½ - 2 tablespoons sriracha
Instructions
Preheat the oven to 350ºF.
Toss all ingredients together in a large mixing bowl.
Spread the pineapple rice out over two dark baking sheets (we use 1 large and 1 medium dark non-stick baking sheets). If you try to cook it all on one baking sheet, the result won't be crispy.
Bake on the middle rack for about 45 minutes to an hour, until a layer of rice browns and sticks to the baking sheet.
Use a wooden spoon to scrape the rice off of the baking sheets, toss it together in a large mixing bowl, and serve.