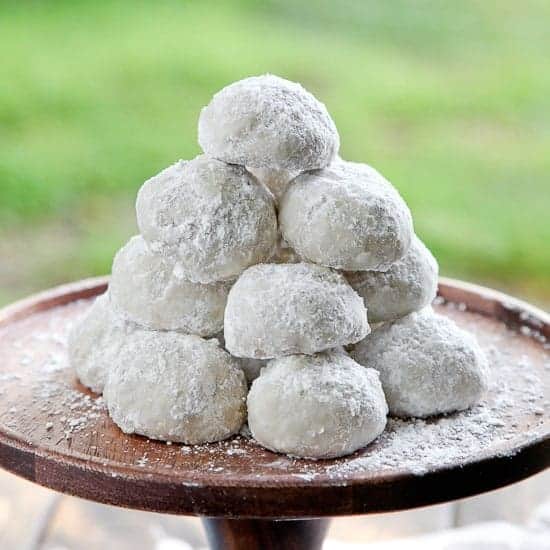 Alright guys, the month of experimenting in the kitchen begins! After weeks of complaining about studying, I finally took and passed my qualifying exam on Friday. Wahoo! A free woman! Up next: dissertation (no big deal, right?). But first, a break. Early Saturday morning began with puffs of flour tossed around the kitchen, baking sheets clanging an early morning alarm for Lucas, and butter. Lots and lots of butter. Some people might cheers over a nice chilled glass of beer...I celebrate by mixing butter with flour and throwing the beer into the batter to bake at 400°F. Spoiler alert: the beer went into a cake that turned into a disaster, but more on that later in the week. Sunday was a repeat baking festival in my kitchen, but this time I had to get my mojo back from the cake mishap with a time-tested recipe for these powdery Mexican wedding cookies.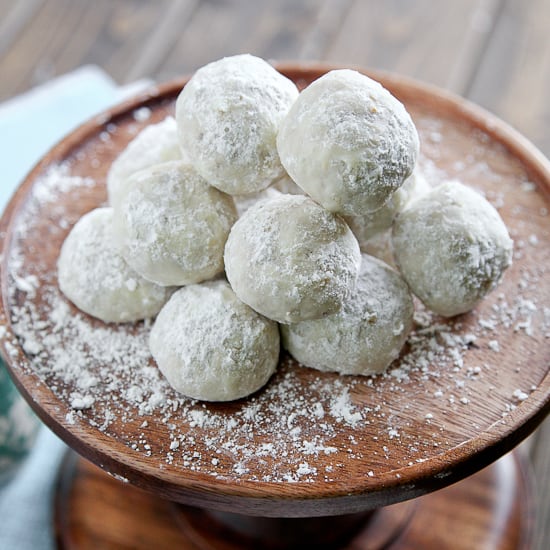 This recipe comes passed down from my namesake, Sarah. A few years ago, we set out to make a batch of these cookies for some event (a fundraiser bake sale, perhaps?), but by the time we were done rolling them up in powdered sugar, her daughter Sofia and I had eaten so many of them that we ended up having to make an entirely new batch.
These are not the same powdered sugar confections you often get over the holidays on an assorted platter from your neighbor that wind up uneaten when all the pretty icing-covered cookies are gone. No, these are special. These are the first ones you eat. As soon as I got engaged, Sarah asked me what job she could help out with and I told her I didn't yet know many details, but I did know I wanted her to make these nutty, buttery, sugary cookies in bulk. And since I'm also revealing a selection of our engagement photos today, I figured it was appropriate to mark the occasion by sharing these Mexican wedding cookies (scroll down for recipe).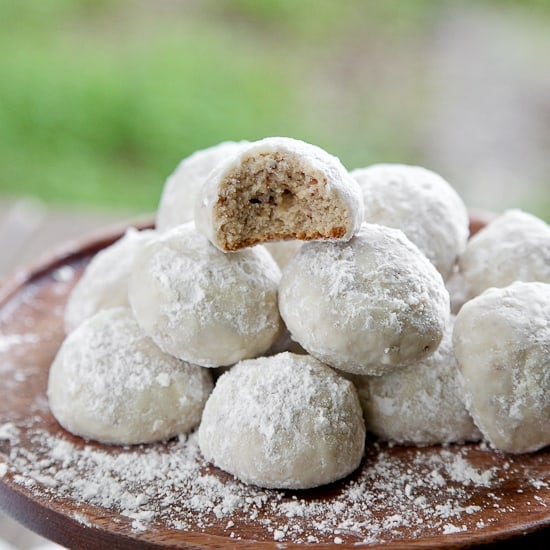 And for the main event! In the midst of studying a few weeks ago, I took a break from the books to act all lovey-dovey in front of the camera with my main squeeze. We had a blast running around town with our amazing photographer Em (Gem Photo) and are tickled pink with the results of the shoot. Check out a few of our favorites below.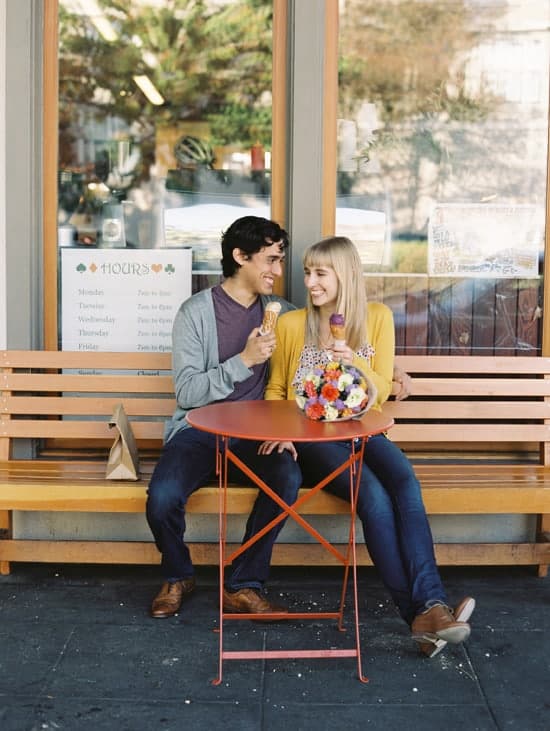 We started out at the Berkeley Farmer's Market, where we awkwardly handled various fruits and veggies trying to figure out how to "act natural" with the paparazzi following us around. The local vendor who didn't charge me for the satsuma mandarin I picked out must have mistakenly thought we were famous for something. We snatched up this gorgeous bouquet (filled with berries!) and grabbed a scoop of our favorite Ici Ice Cream before heading over to the Cheeseboard to act giddy again. Because giddy is what newly engaged couples do, right?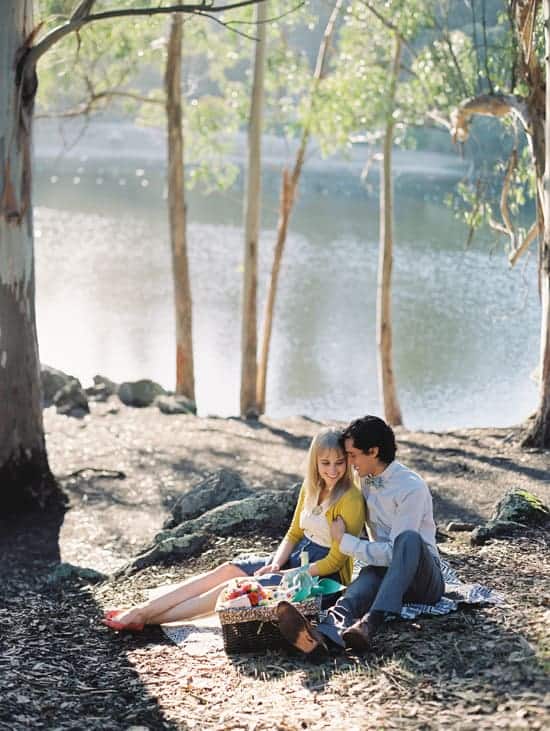 Then off to Lake Anza in Tilden Park for a picnic. Look how happy and relaxed we are in that picture; you can't even tell that a mud-covered pup is about to run through the middle of the scene. Up in Tilden Park is where the real photography magic happens - more than half of them shot on film. Did I mention how much we love how they turned out? (Thanks, Em!)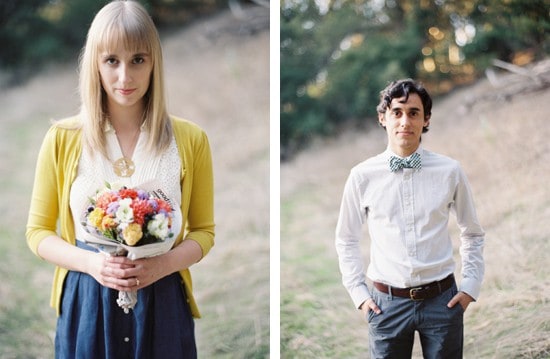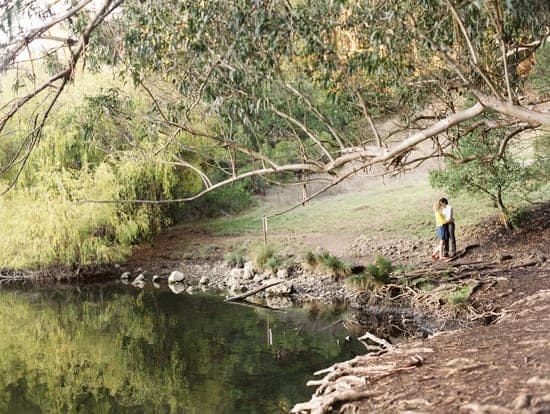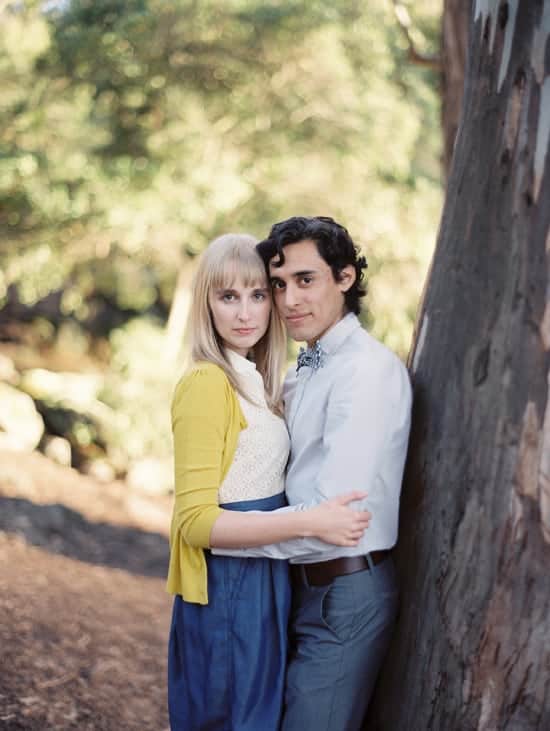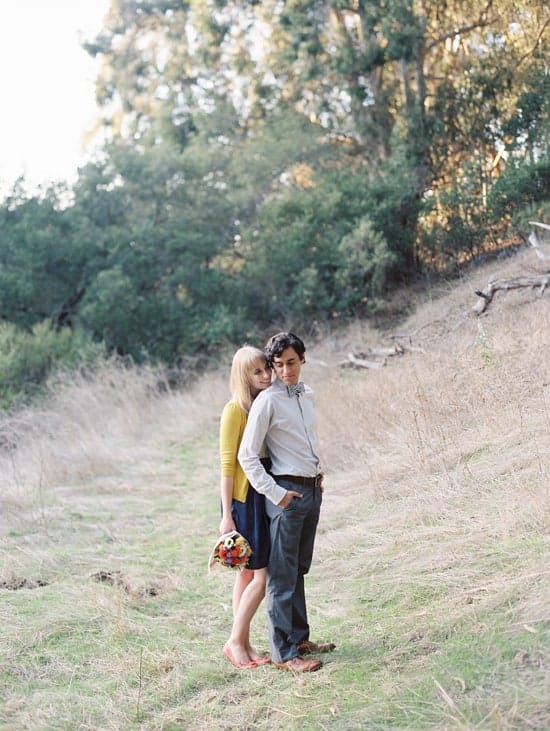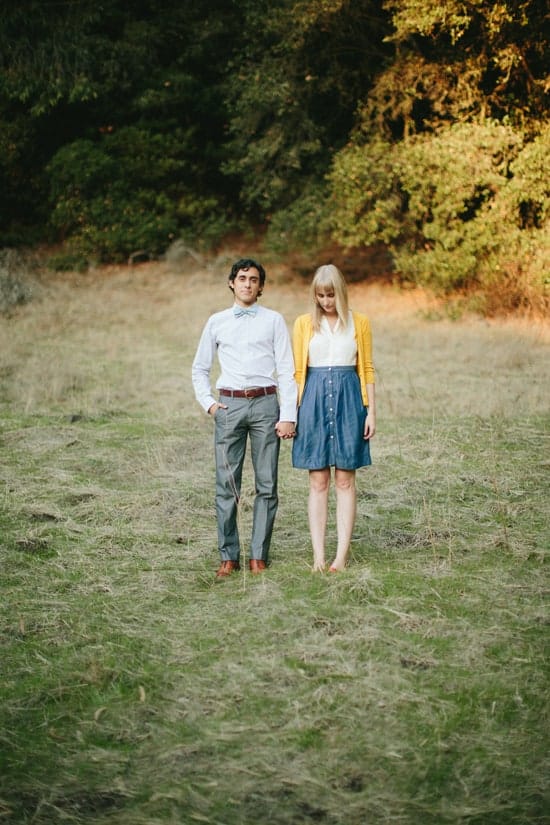 And now for the Mexican Wedding Cookie recipe!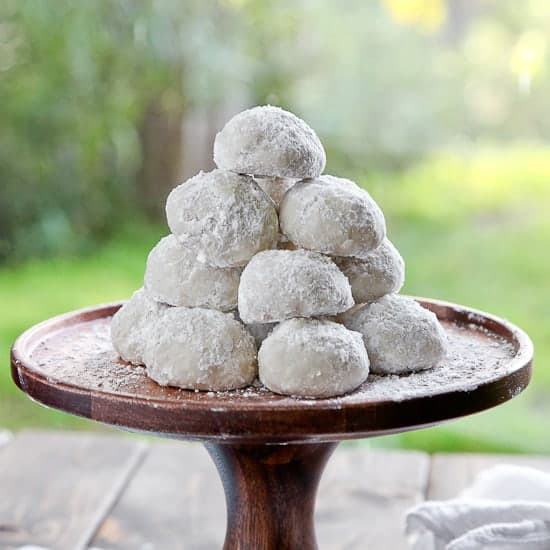 Snixy Kitchen Wedding Posts: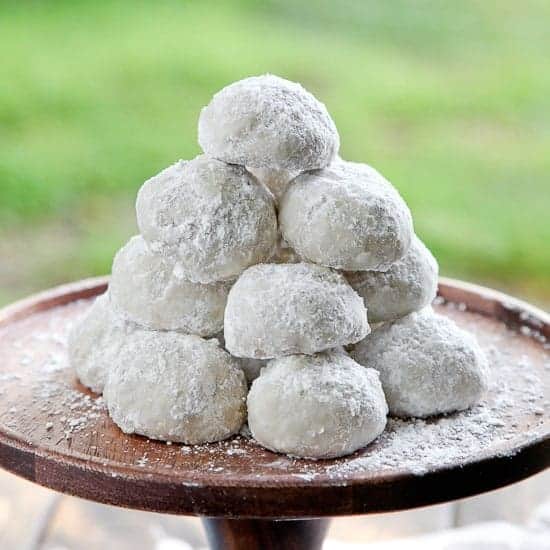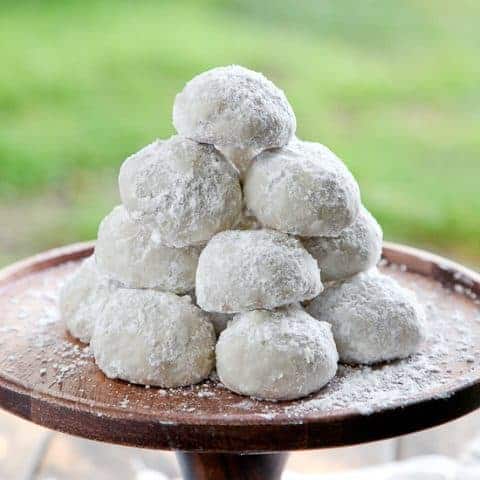 Mexican wedding cookies
Ingredients
½ cup unsalted butter, softened
¼ cup powdered sugar (plus about ½ cup for rolling)
1 teaspoon vanilla extract
½ cup pecans, toasted, finely chopped (in a food processor)
Instructions
Beat the butter on medium-high speed in the bowl of an electric mixer until light and fluffy.
Add the ¼ cup powdered sugar and vanilla extract. Mix to combine.
Beat in the flour and pecans until completely combined.
Roll the dough into a ball and wrap with plastic. Refrigerate until chilled, about 30 minutes.
Preheat the oven to 350º F.
Roll about a tablespoon of dough at a time into a ball and place on a parchment-lined baking sheet about ½-inch apart.
Bake until the bottoms are lightly golden brown, about 15 minutes. Let cool for a few minutes, then roll each cookie in powdered sugar and transfer to a cooling rack.