Do you have a friend who just won't shut up about how great life is and how everything's so perfect - blahblahblah- and you just want to punch her in the face every time she opens her mouth? You do now. As soon as July hits and the Monterey Market's bins fill up with summer produce, I've got a running list of 101 reasons why I love California ready to spew at you at any moment. #1 on the list: stone fruit! #2: this ginger peach mojito mocktail.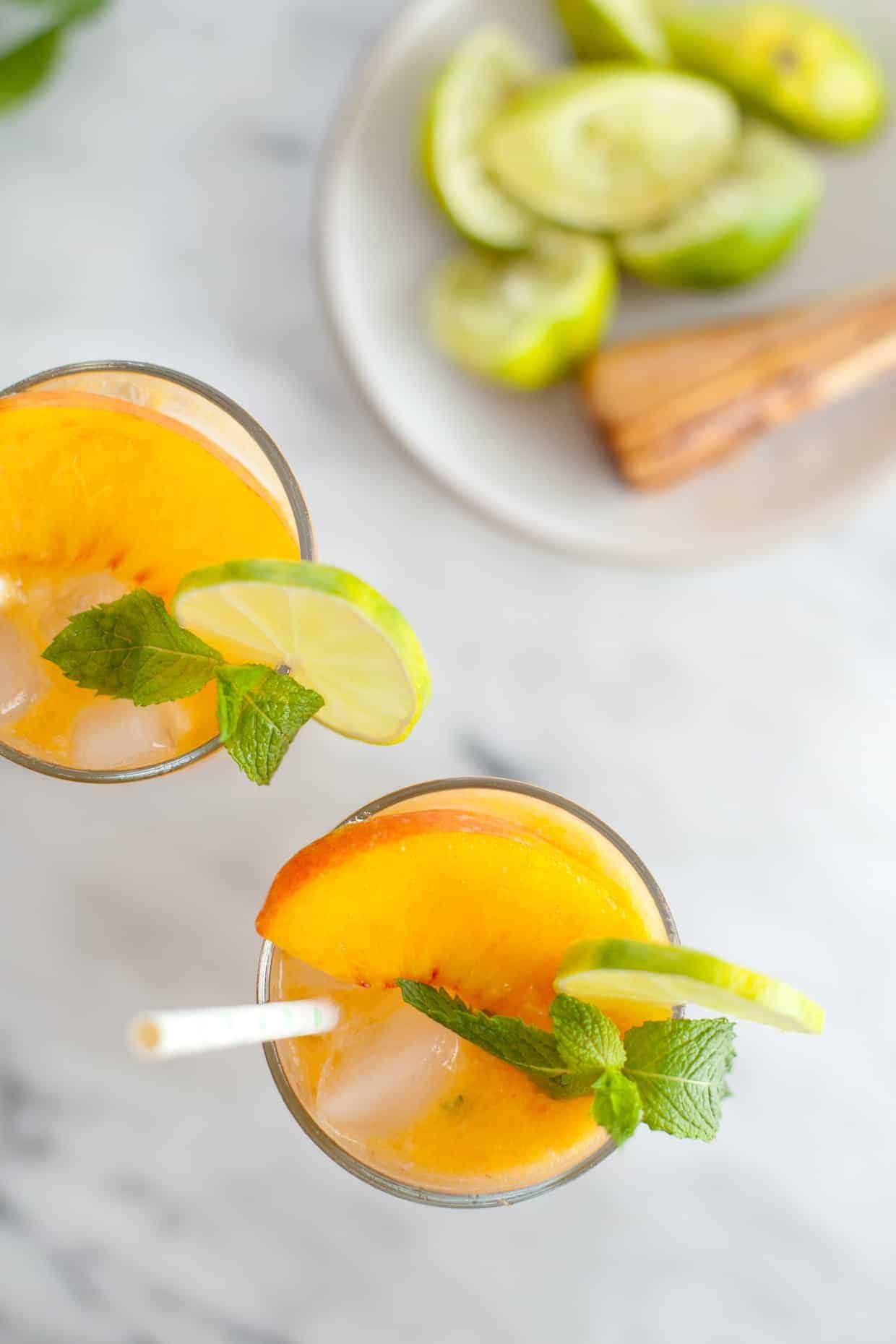 As a California country girl born and bred, I'm pretty sure peaches make up about 90% of what's running through my veins. This summer I'm working on a well-balanced diet - equally splitting my time between apricots, nectarines, and peaches for every meal.
And every drink.
Starring this sophisticated candied ginger and mint muddled sparkling peach mocktail. I threw in a few pieces of candied ginger to give it that extra oomph. It's fruity, tart, bubbly, fresh, with a bit of a spicy ginger kick on the back-end. Alternative title for this drink: "Reasons Why I love California."
I'm drinking over at Just Putzing Around the Kitchen today, where you can find the recipe for this ginger peach mojito mocktail along with my autobiography entitled "Sarah loves peaches."