Ultra-creamy vegan coconut ginger ice cream loaded with vanilla bean and a fresh ginger kick. Served topped with crunchy plantain chips and toasted coconut for a refreshing tropical treat. Summer's not over yet!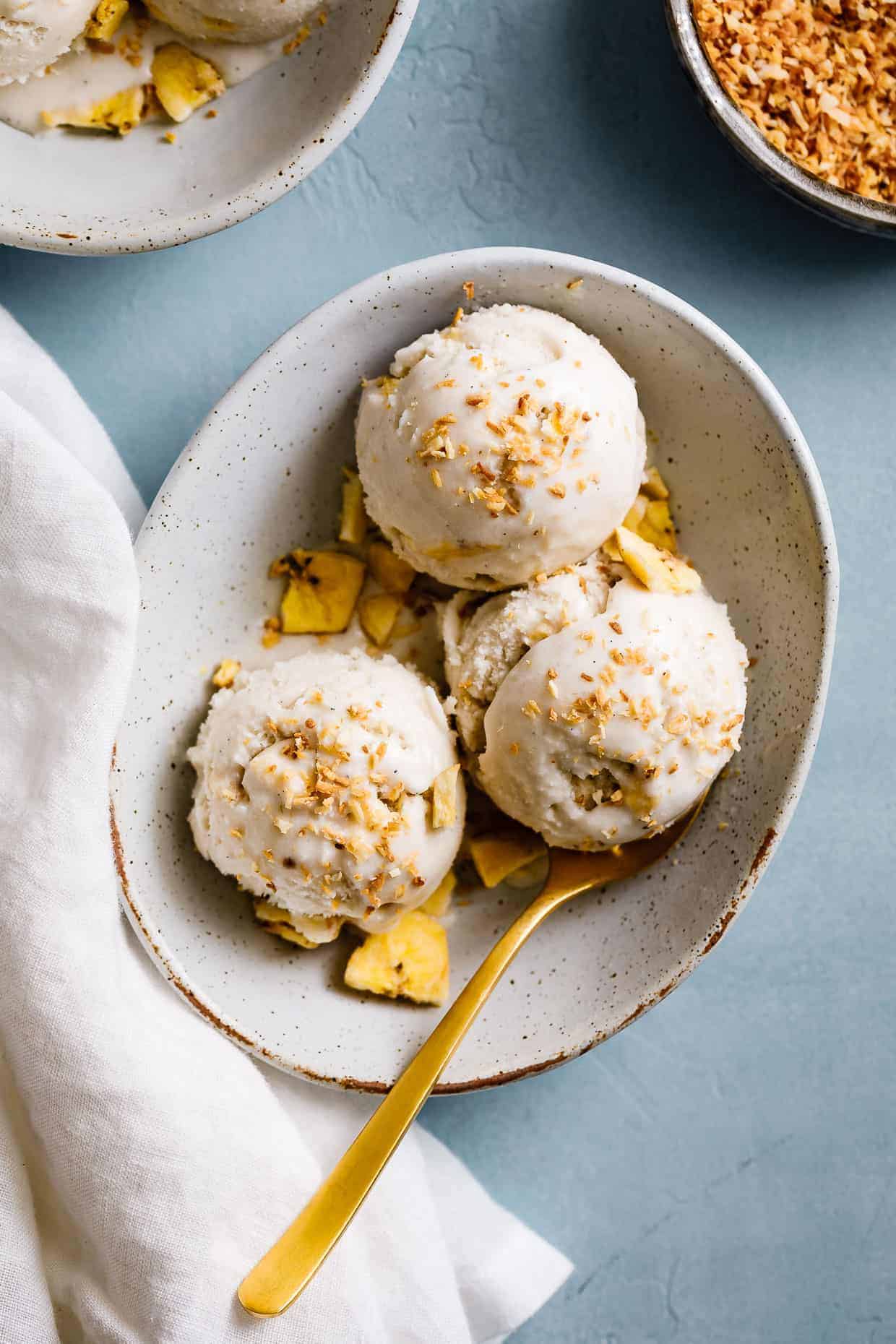 At 1.5 years old, Zoella still believes that fruit is dessert, yogurt is ice cream, banana muffins are cupcakes, and cookies aren't a thing. She just doesn't actually realize that dessert exists yet. It's not totally on purpose, but apart from her first birthday smash cake where she ate an entire layer of cake, she hasn't really had a reason to eat sweets. I guess partly we're waiting until she understands: "if you eat your broccoli, then you'll get dessert" bribes, but mostly I'm terrified she'll inherit my insatiable sweet tooth.
You know the one - it convinced me it was totally cool to eat three servings of this coconut ginger ice cream with plantain chips in one day. After all, I was serving it up to three different taste-tester guests throughout the day and I couldn't very well let them eat ice cream alone, could I?
You get me.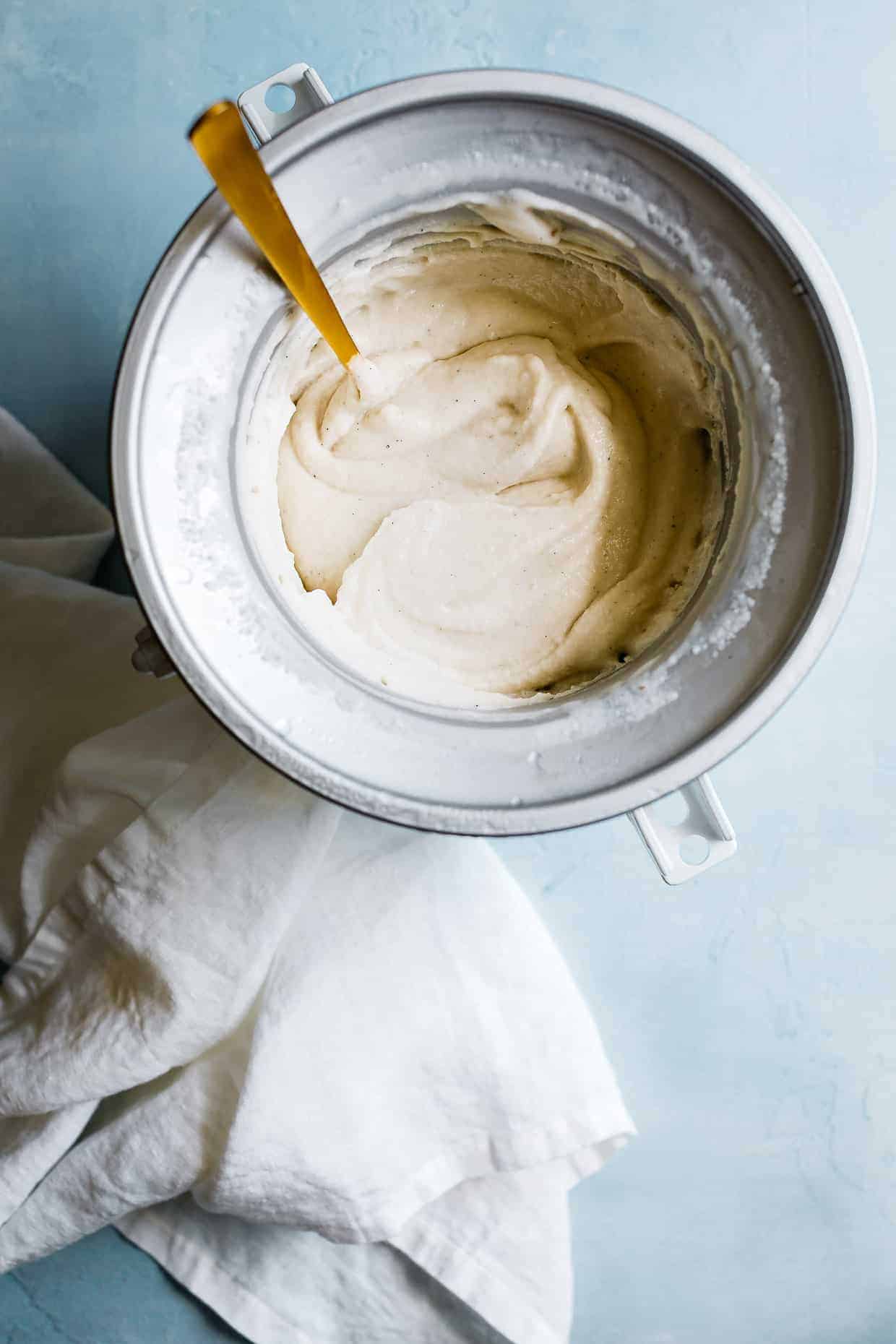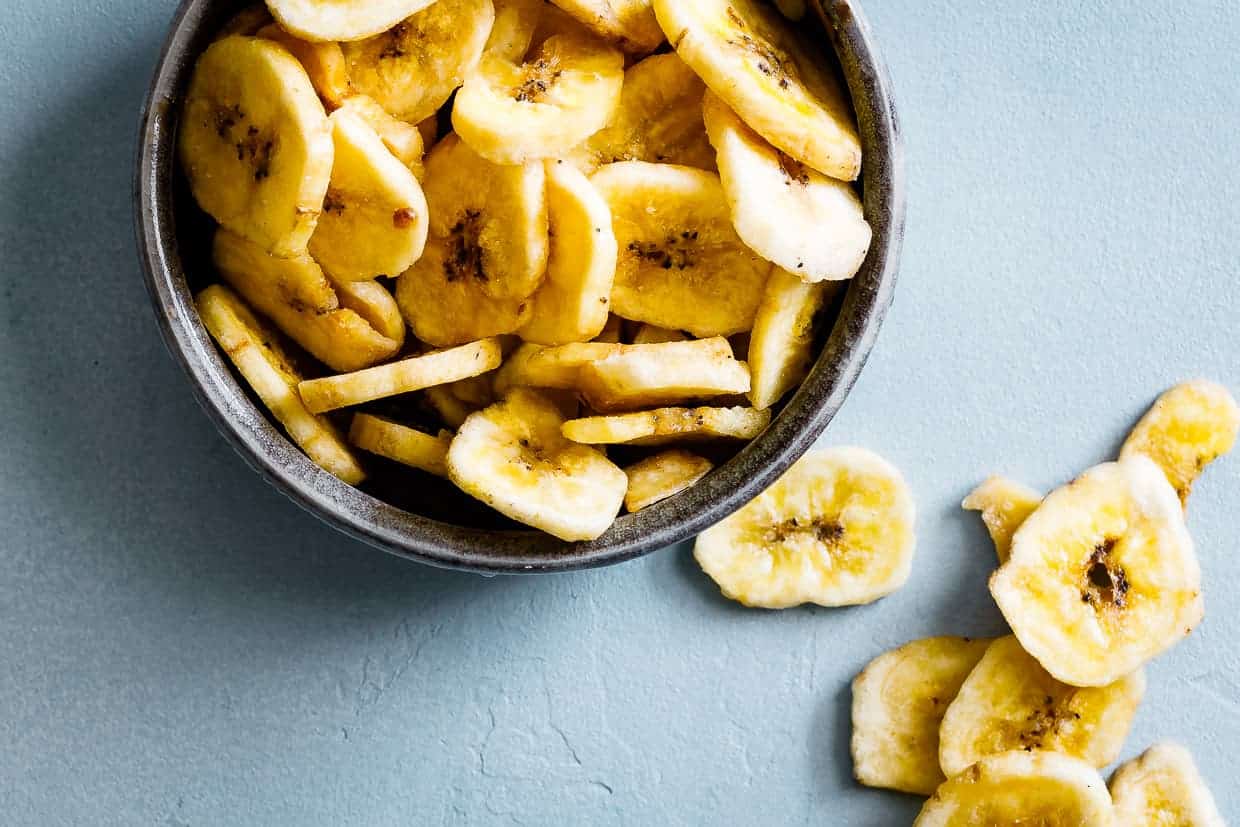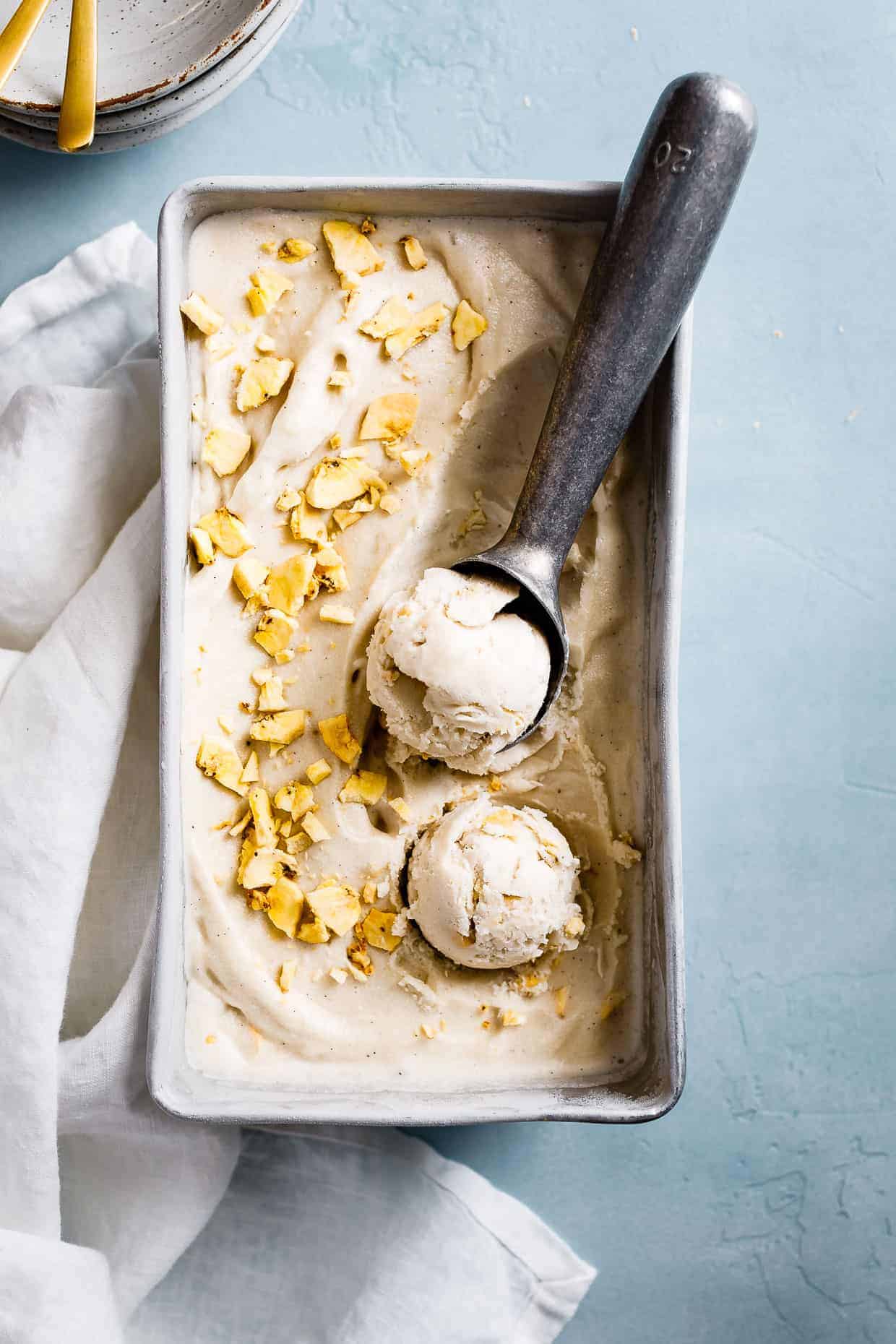 On one of our recent Bay Area heat waves, we finally took Zoella out for a healthy fro-yo - a soft serve "freeze" made with only almonds, dates, vanilla bean and sea salt. On the bench across from the shop, Zo ate nearly half my cup. When it was all gone, she climbed off the bench and up the steps into the store. Before we caught up, she stopped in the middle of the empty fro-yo shop, 2½ feet tall, and began assertively signing "more...more...more" to the cashier.
This kid is not not one bit afraid to ask for what she wants. She's also for sure going to inherit my sweet tooth.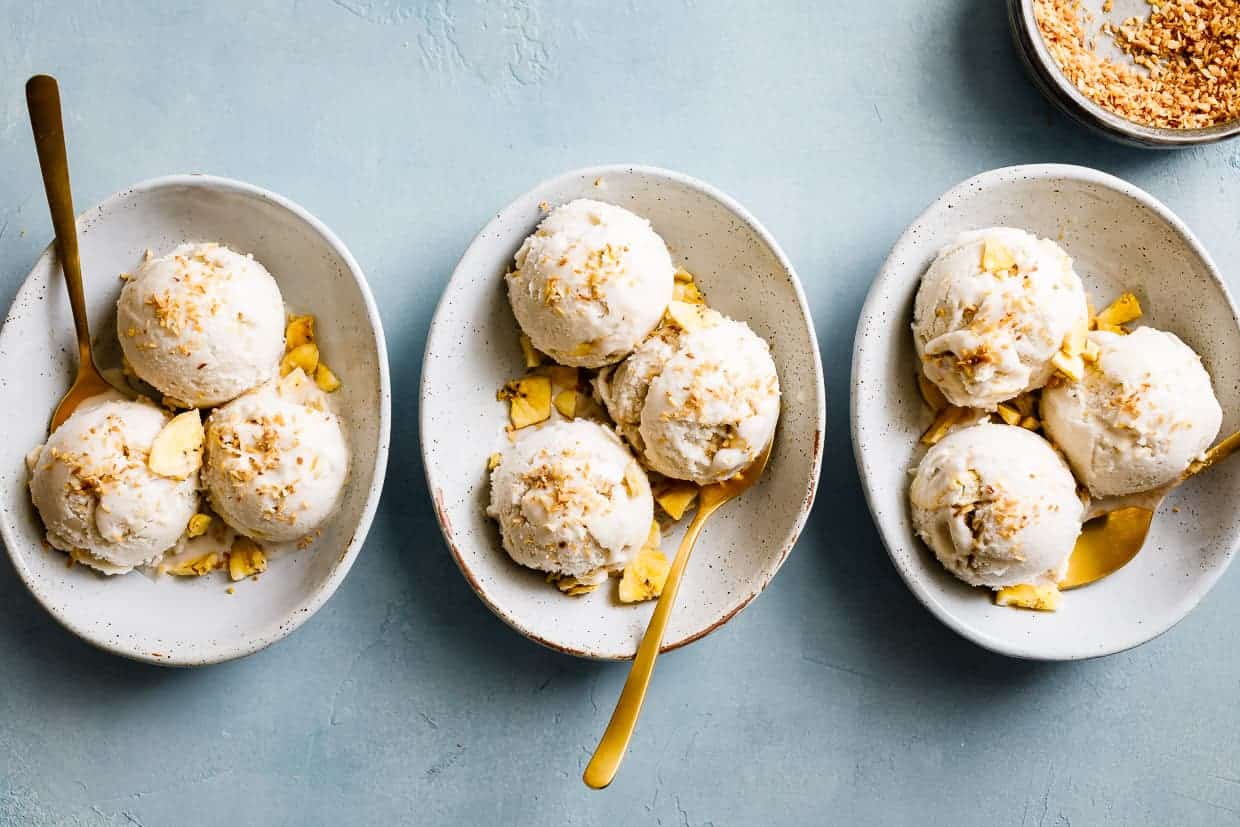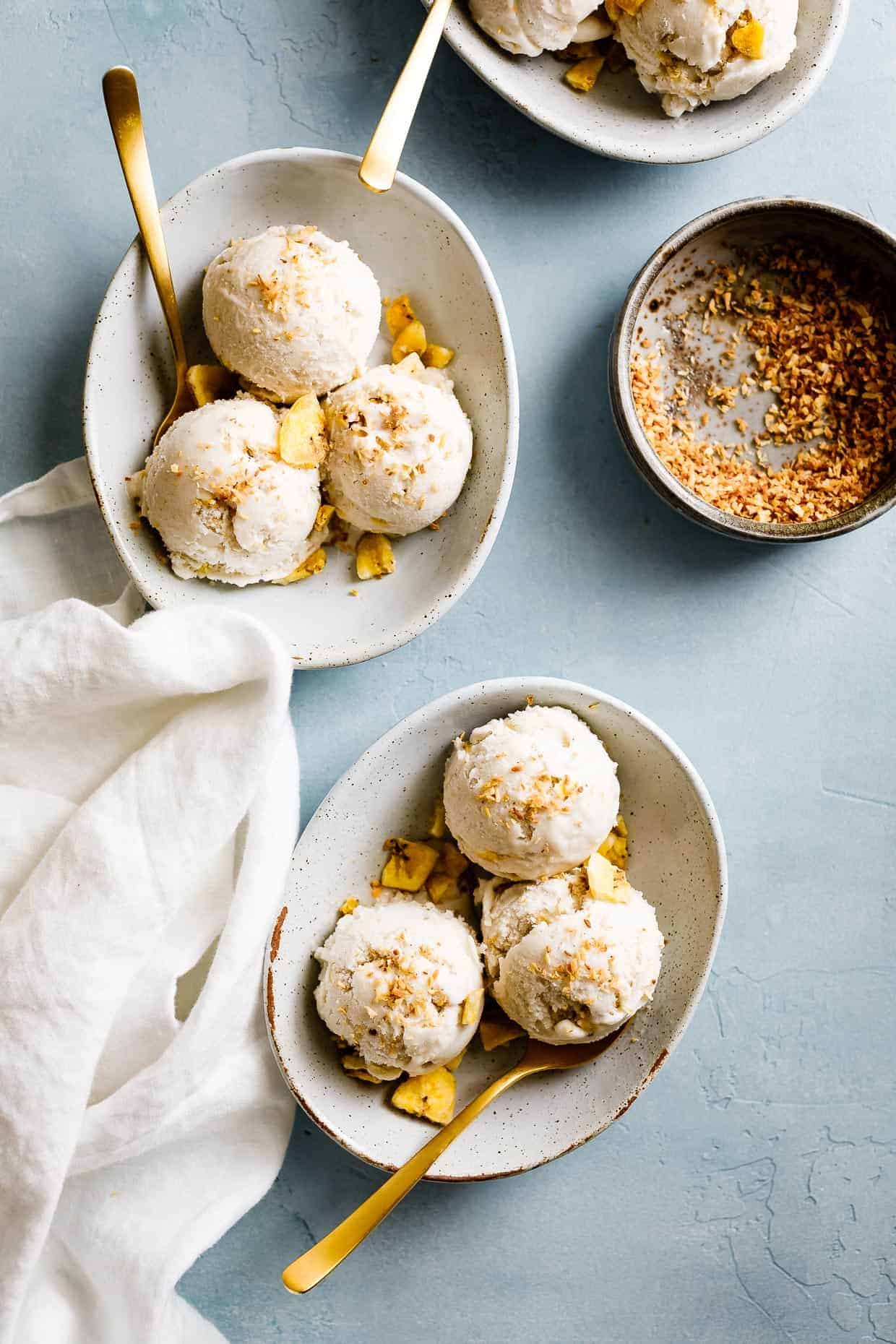 One scoop of this coconut ginger ice cream with plantain chips and I'm also asking for more. The plantain chips are inspired by a mix-in I once ordered for my churned-to-order scoop at Smitten Ice Cream. I tested this ice cream three times (it's a rough life) - first I folded the plantain chips into the custard before I froze it. This was great for the first day or two, but then the plantain chips started to soften in an almost stale way.
By the time I got to the final batch, I adjusted the ginger, reserved the plantain chips for topping to keep their texture crunchy. (If you're having a party and plan to serve this the day after you make it - you can certainly fold the banana chips into the ice cream!) With my vegan coconut ice cream base, this version is just as creamy, with a spicy tropical twist and crunchy plantain chip bits.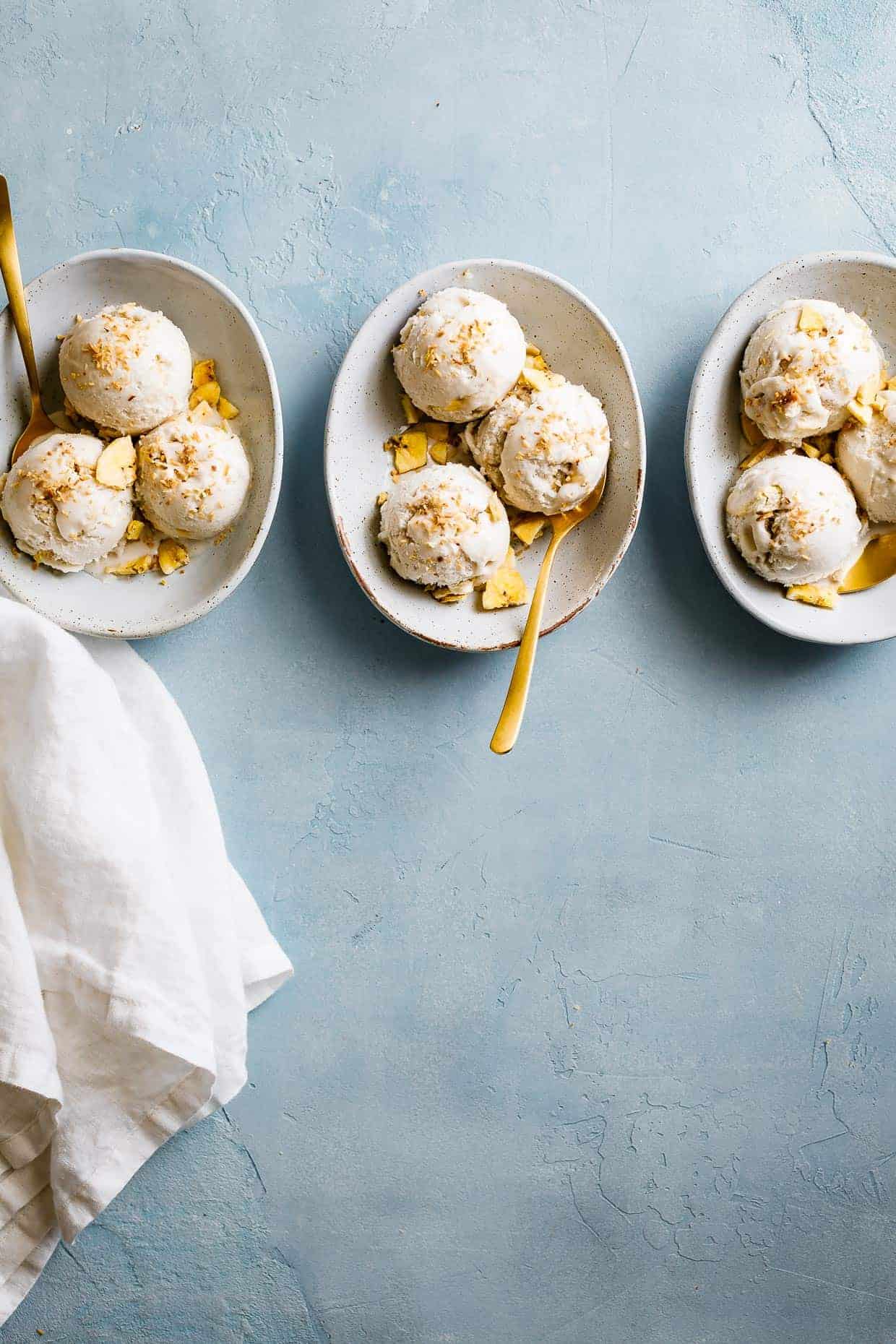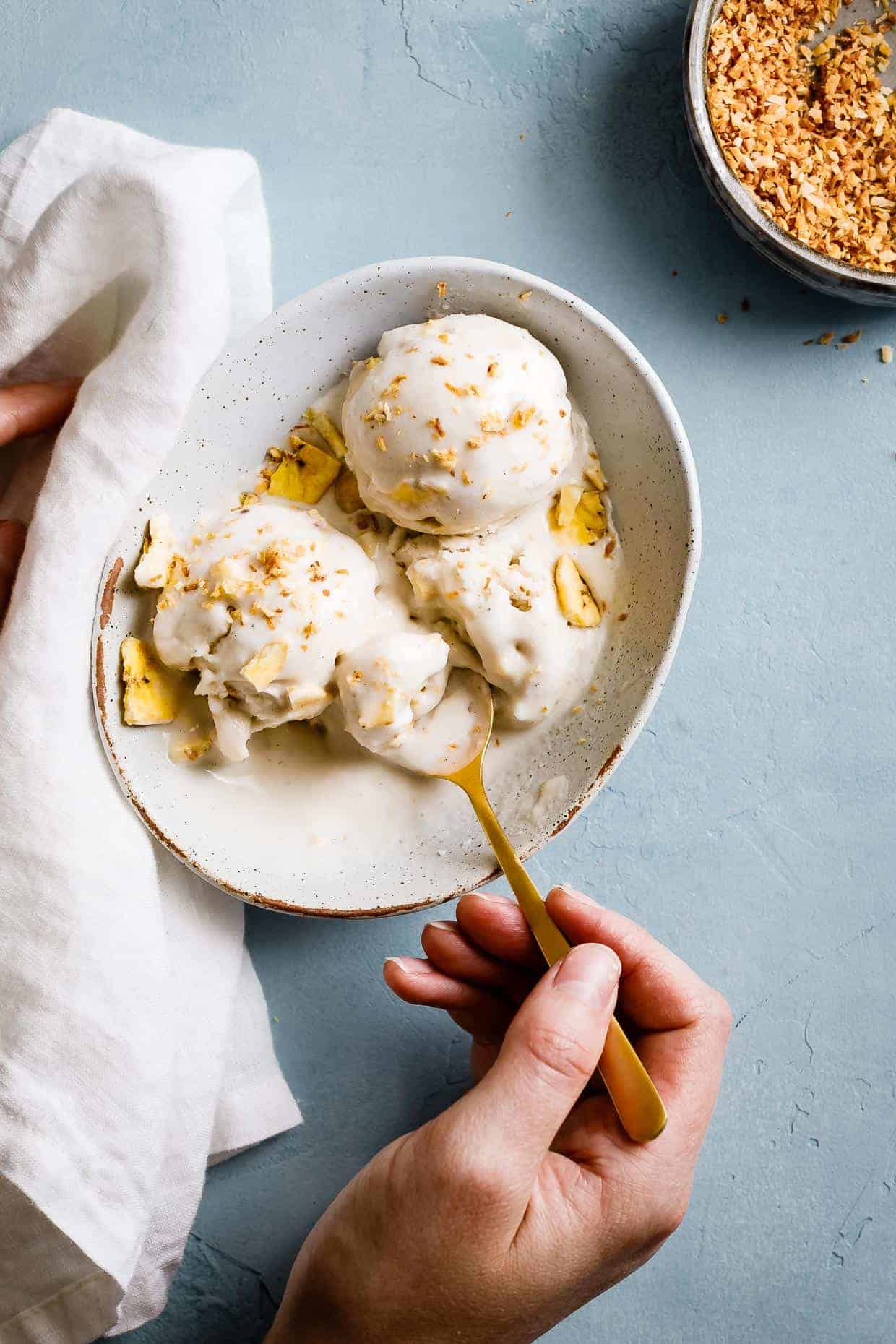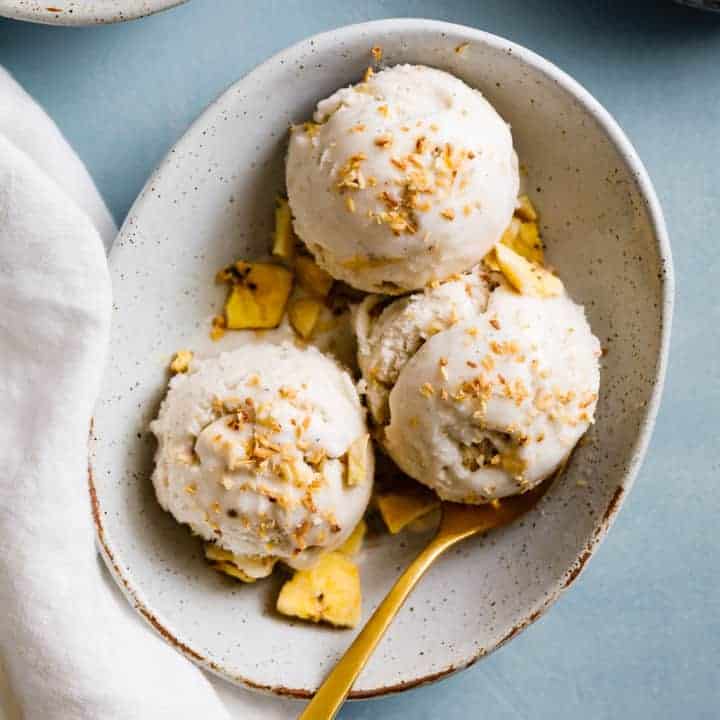 Coconut Ginger Ice Cream with Plantain Chips
Instructions
Warm coconut cream, coconut milk, sugar, maple syrup, coconut oil, vodka, vanilla bean seeds and pod, ginger, and salt in a medium pot over medium heat, stirring occasionally. When the cream begins to simmer, remove the pot from heat. Cover and let the mixture steep for 20 minutes.
Strain the ice cream base through a fine mesh strainer. Scraping out the insides of the pods into the strained base for all that vanilla goodness. Rinse and reserve the pods to make vanilla extract.
Meanwhile, prepare an ice bath by filling a large bowl with ice cubes and water.
Pour the ice cream base into a large 1-gallon Ziploc bag. Seal it and submerge the mixture in the ice bath until cold, about 30 minutes. (You can also skip this step by refrigerating until the mixture is cold, about 4 hours).
Pour the ice cream base into the bowl of your pre-frozen ice cream maker. Follow the directions on your ice cream maker to churn the base into ice cream, until it is the consistency of soft-serve, about 15-18 minutes.
Pack the ice cream into an air-tight storage container or a metal loaf pan. Sprinkle ¼ cup of the plantain chips on top for decoration.
Freeze until firm, at least 4 hours, but preferably overnight.
Serve scoops topped with remaining plantain chip bits and toasted coconut.
Notes
I do not recommend using the coconut cream from Trader Joe's as they seem to have updated their supplier and the new consistency is a bit oily.