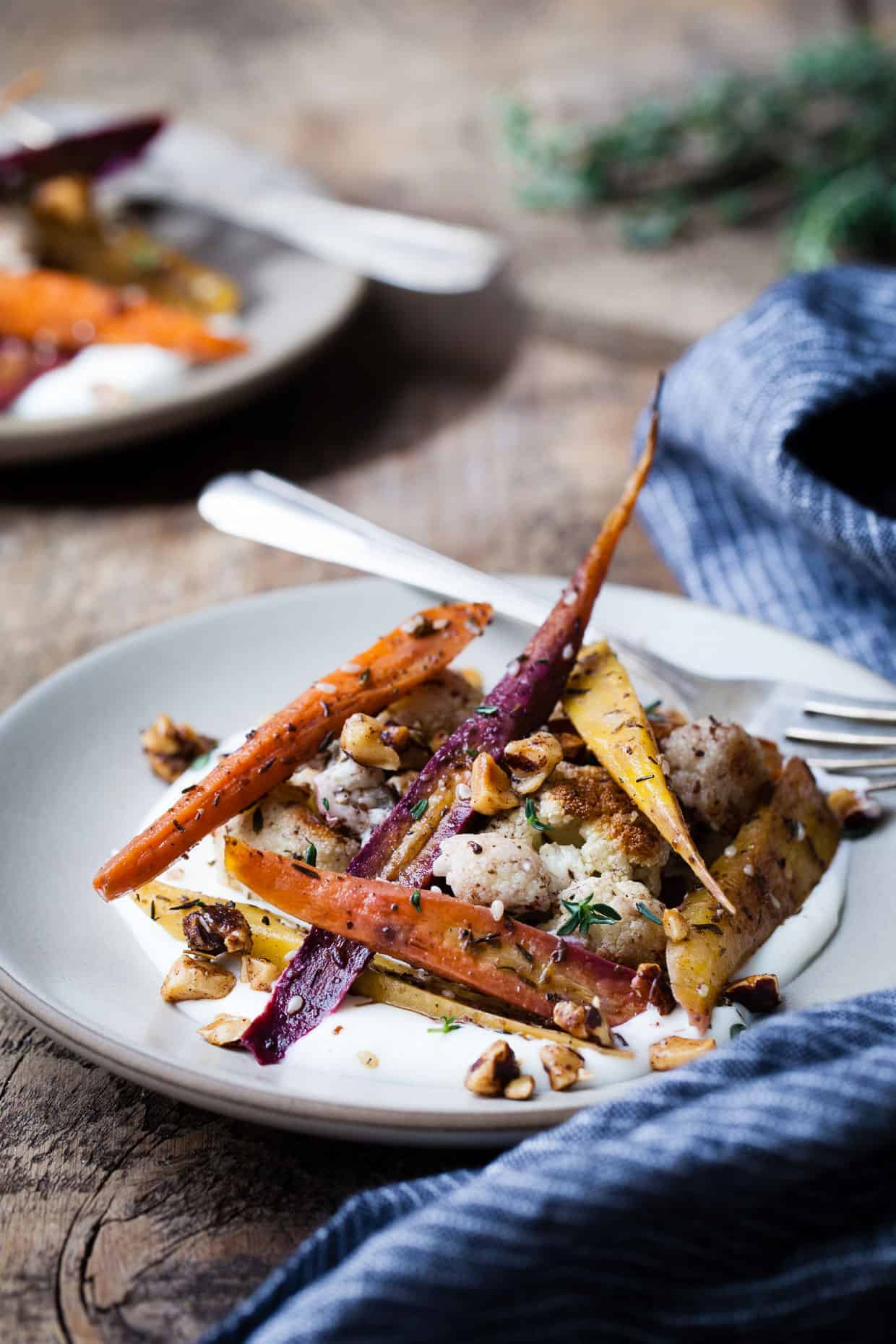 I dedicate these za'atar roasted carrots & cauliflower to our cats. Have you ever crossed paths with a hungry cat? An empty bowl can signal that they might never ever EVER get food again, so they must HOWL at their human to communicate the dire situation. My mom's cat Otis used to wake her up screaming in her face until she'd drag herself out of bed. And he wouldn't stop meowing in tow until his bowl of wet food hit the floor. You will suffer through their hunger with them.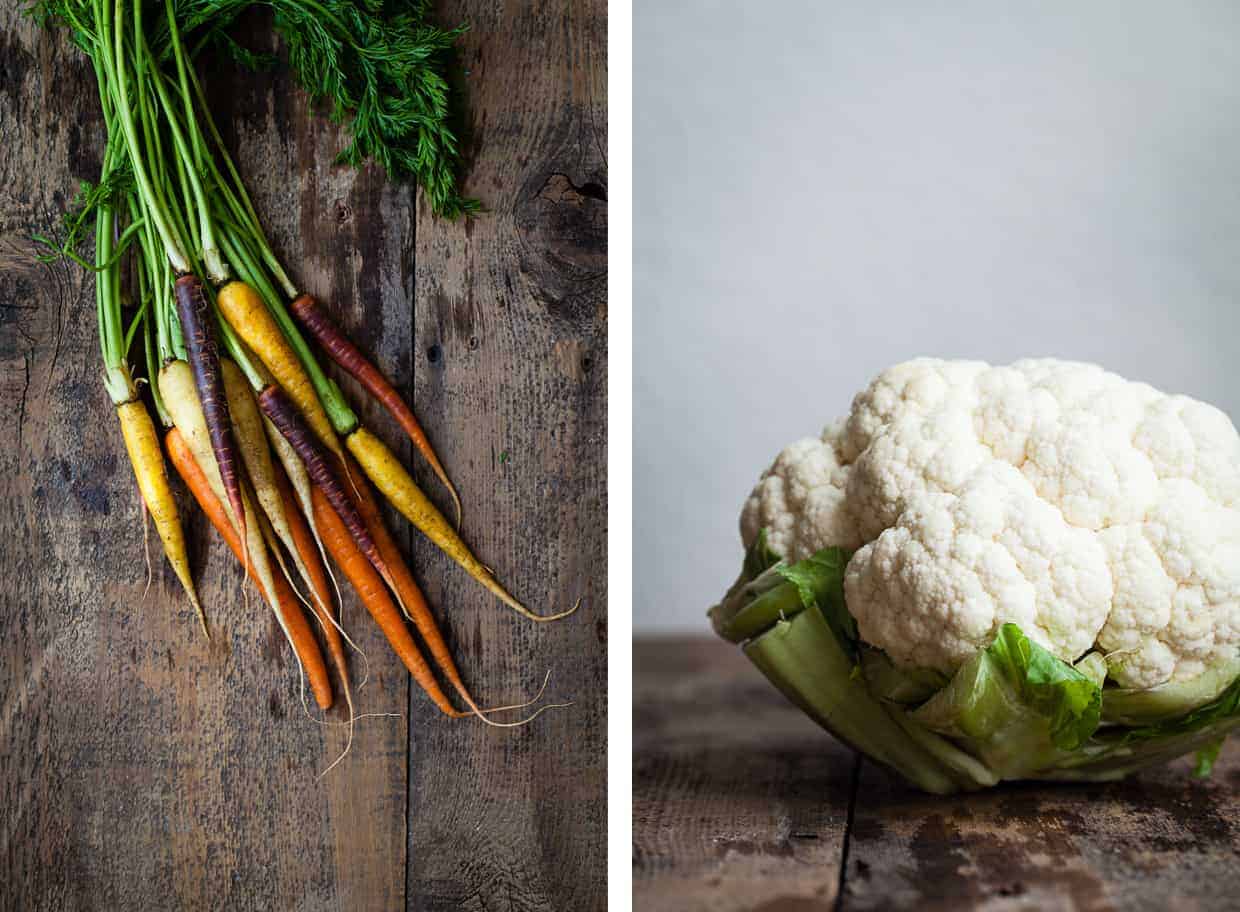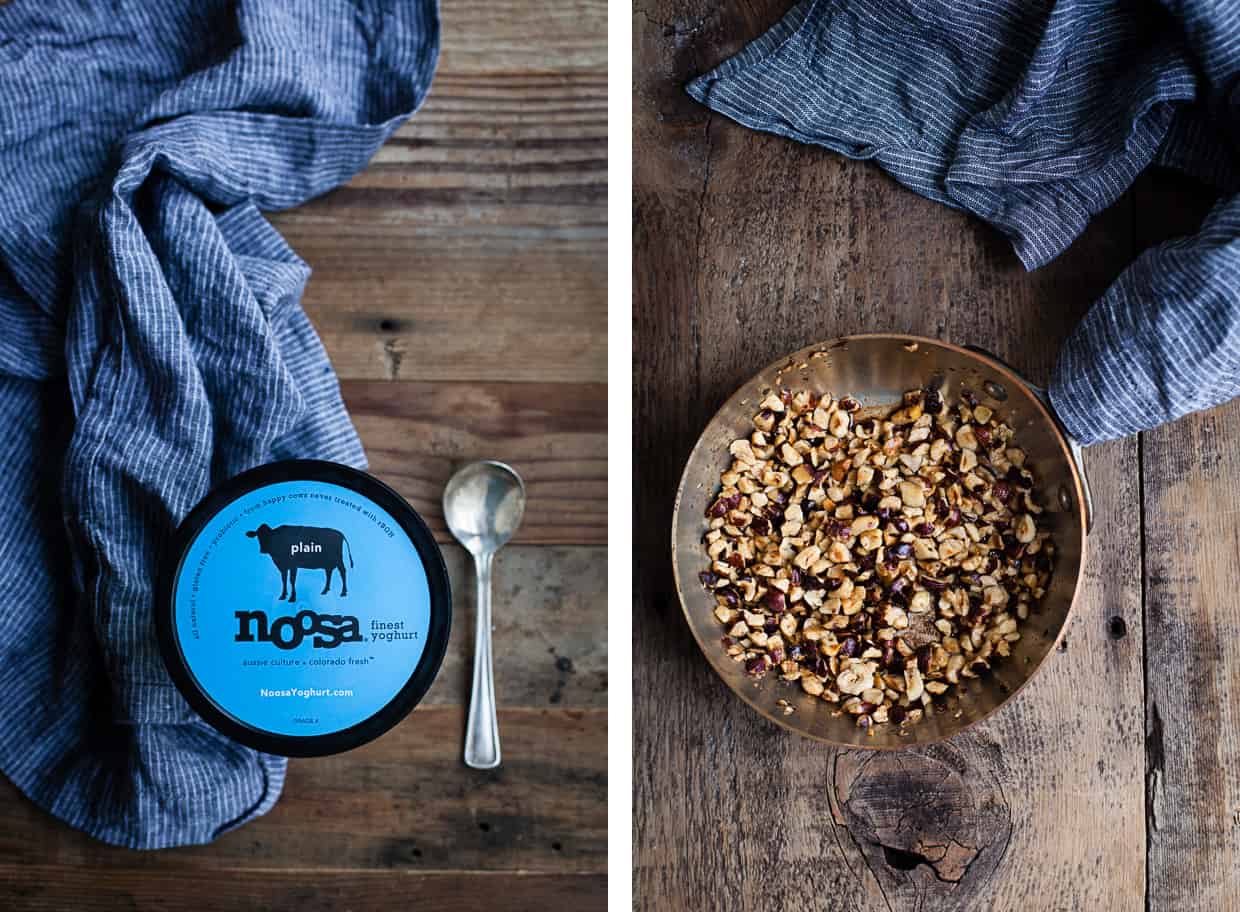 This is not my morning wake-up call though. Some mornings, Aioli will hop up on the bed and every-so-gently rub her head on me to request loving pets, all the while purring so softly. If I don't respond, she'll perch on top of me and continue purring. When she first started this doting feline attention, I felt like the luckiest kitty mama around.
Until I noticed a pattern between her sweet morning affection and their empty food bowl. Like clockwork, her behavior has become routine - if I get morning kitty love from Aioli, it means I've let their food run dry. She's trained me and I don't even care because: kitty love is the best way to wake up. Always. She never meows and is never rude. And when they finally get food, she always lets her brother eat first, while waiting patiently in line behind him.
It turns out we've got a pair of polite little kitties.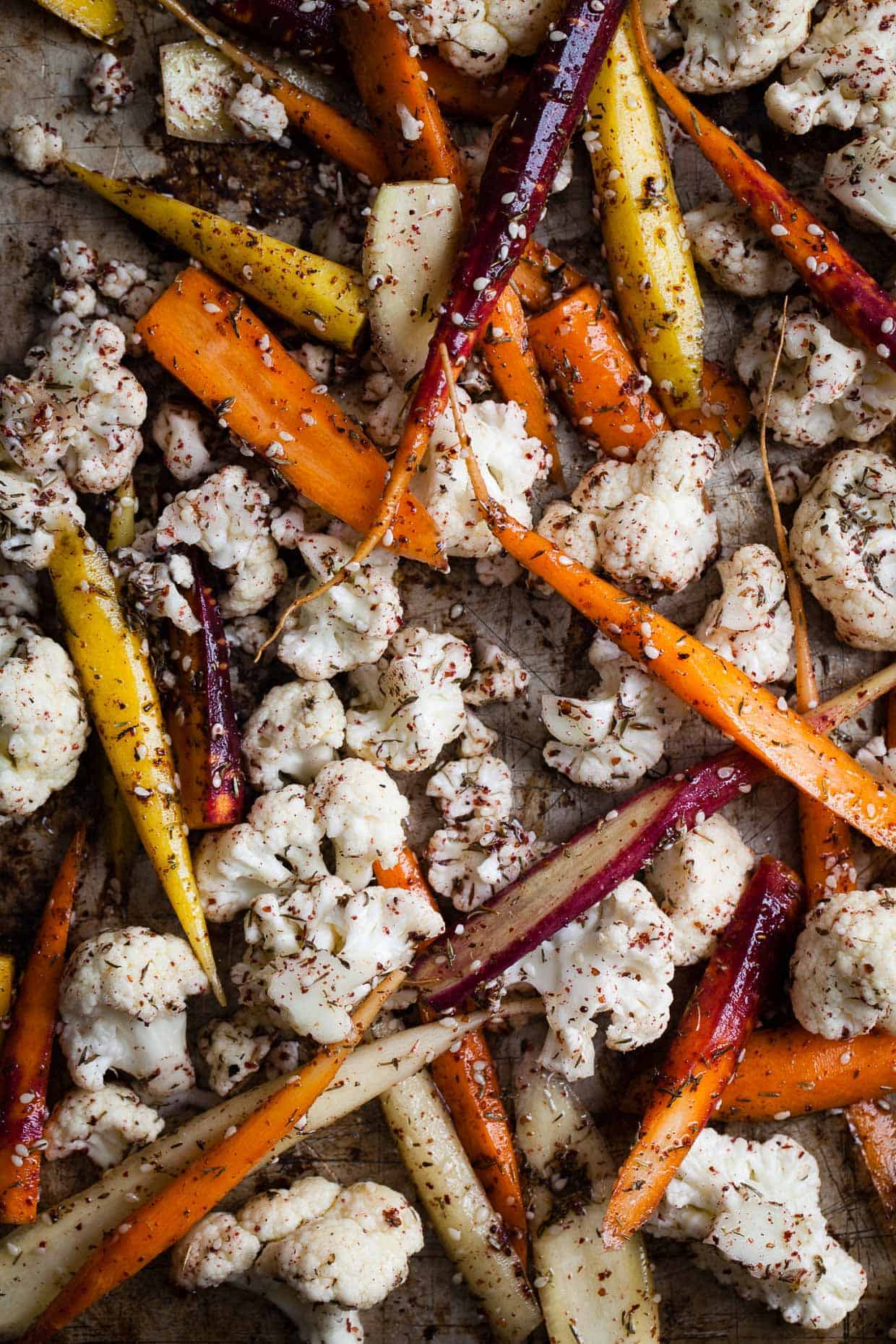 Though they're not without a streak of mischief. Arti definitely stole one of these vibrant carrots off the table by snatching the long leafy tops between his teeth and scampering off. And Aioli has been known to help herself to a lick of yogurt if left unattended. And so - this dish is dedicated to their tastes.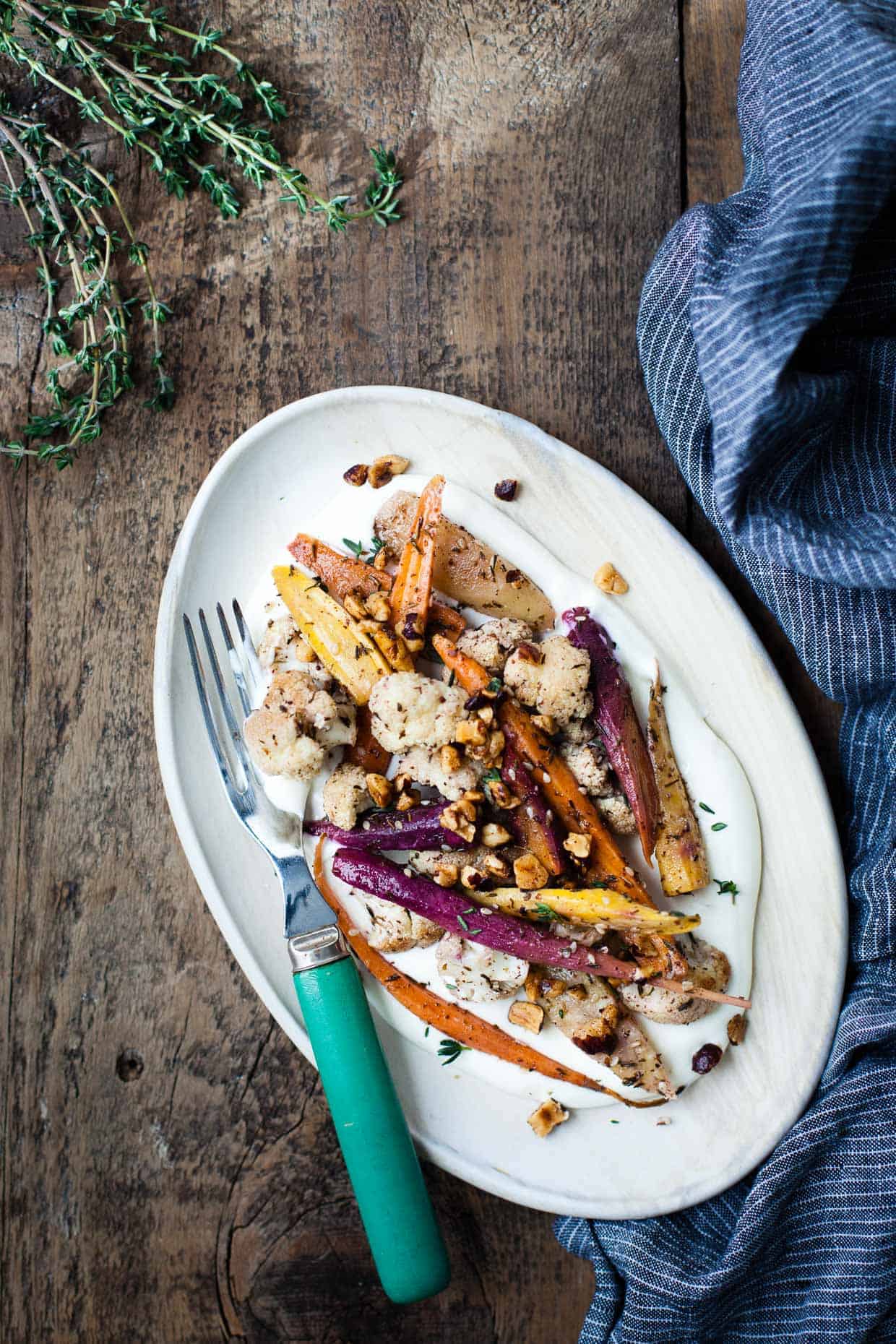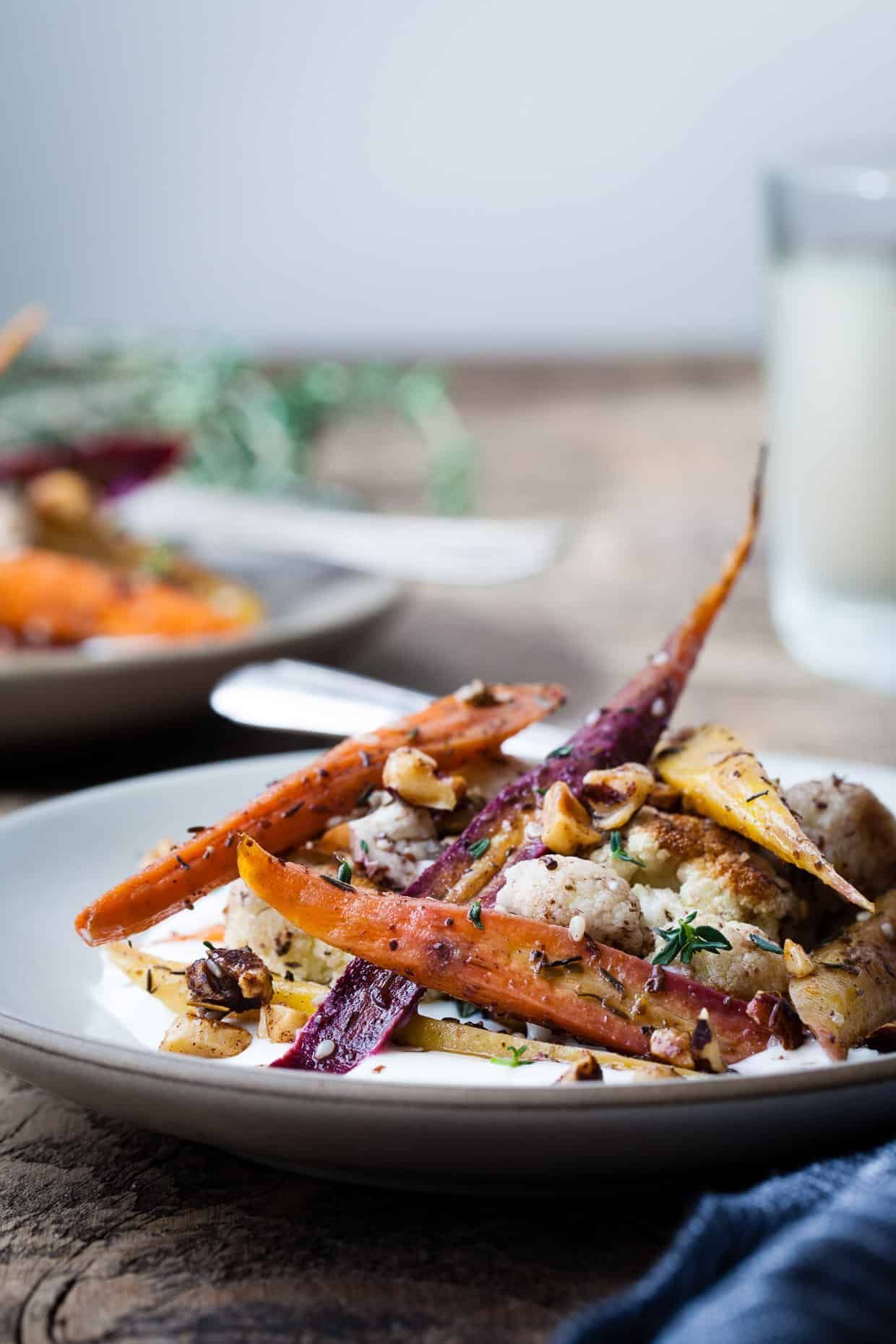 With the exception of dips or dressings, I usually reserve yogurt for the sweet side of things - topped with granola and a heavy dose of blueberries, mixed into a morning smoothie, or with a thick layer of burnt sugar on top for a slightly healthier crème brûlée. Until recently, that is, when I was served a dish with a layer of salted yogurt beneath a bed of roasted carrots at a luncheon with Todd and nearly licked my plate clean (I'm classy).
So when noosa challenged me to make a recipe featuring their velvety yoghurt, I knew I'd be going for the unpredictable salty savory route. Their plain yoghurt is thick and smooth with just the right amount of tartness to make it the perfect pairing for some tangy herby roasted vegetables.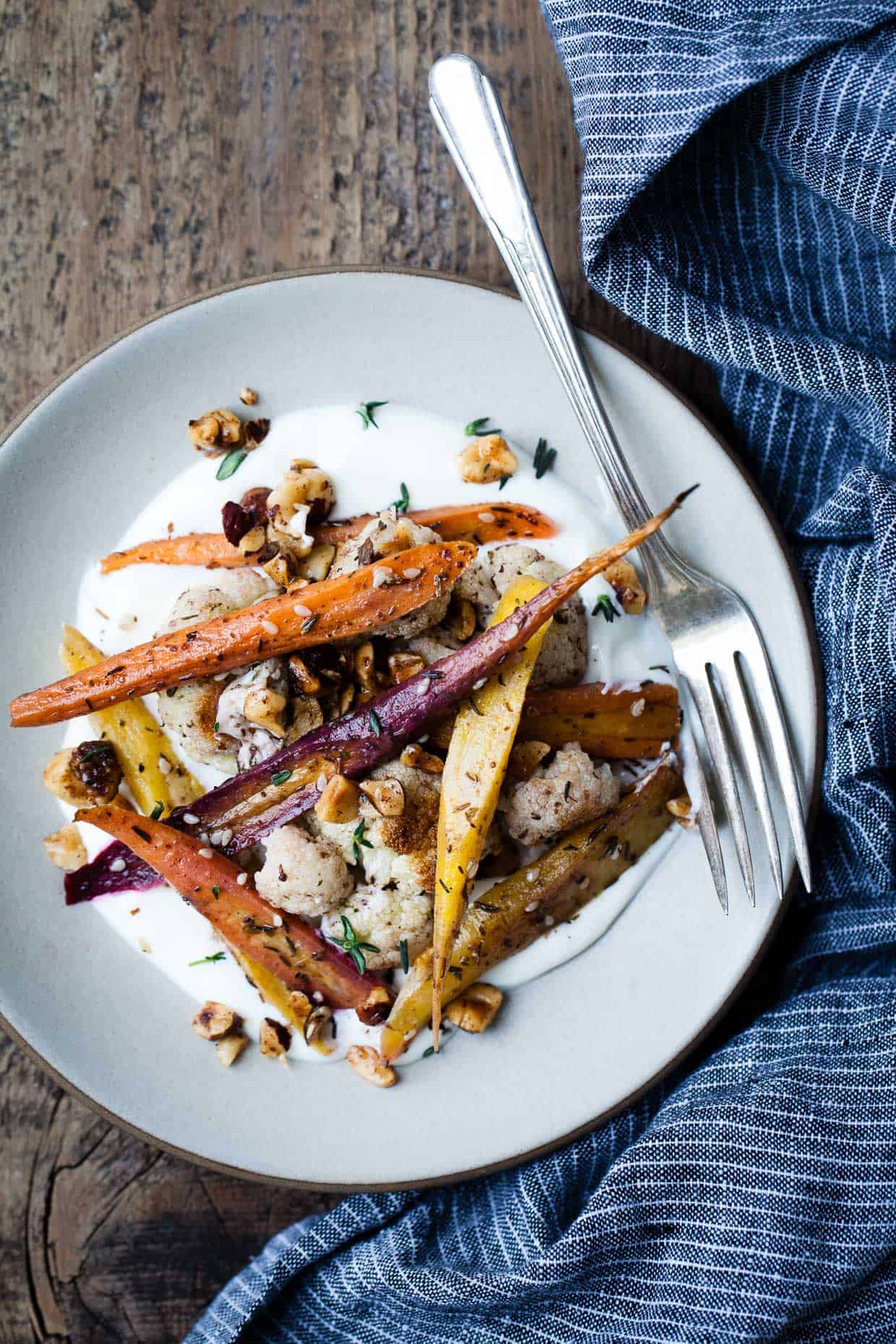 For their part, the veggies were tossed with za'atar - a Middle Eastern blend of spices typically made up of sumac, thyme, sesame seeds, and a bit of salt - for a complex lemony, savory, & nutty flavor that sings against the tart salty yoghurt. A handful of cinnamon roasted hazelnuts thrown on top ties it all together with a warm roasted crunch. An untraditional side to your Thanksgiving feast!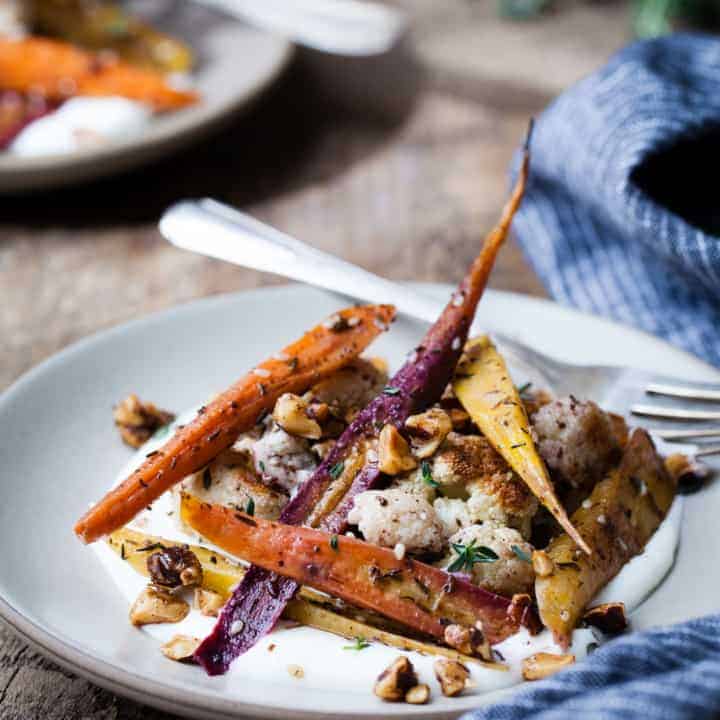 Za'atar Roasted Carrots & Cauliflower with Salted Yoghurt
Yield:
4-6 appetizer servings
Ingredients
Za'atar Roasted Carrots & Cauliflower
1 pound small rainbow carrots, peeled and sliced in half diagonally
1 pound of cauliflower, cut into 1-2 inch florets
¼ cup olive oil
2 teaspoons dried thyme (or 2 tablespoons fresh thyme)
2 teaspoons sesame seeds
½ teaspoon kosher salt
1 teaspoon fresh thyme leaves, for garnish
Salted Yoghurt
1 teaspoon fine lemon zest (from about ½ large lemon)
¼ teaspoon kosher salt, or more, to taste.
Cinnamon Roasted Hazelnuts
2 tablespoons butter
⅓ cup chopped roasted hazelnuts
¼ teaspoon cinnamon
Instructions
Preheat the oven to 450°F.
Toss the carrots and cauliflower florets with olive oil, sumac, thyme, sesame seeds, and salt. Spread them out on a parchment-lined baking sheet and roast veggies for 12-15 minutes, until the carrots are tender, but still have a bit of crunch. Transfer to a bowl and refrigerate for at least 25 minutes, or overnight.
Meanwhile, stir the plain yoghurt with with lemon zest and salt. Taste and adjust salt as needed. Refrigerate until ready to serve.
Melt the butter in a small skillet over medium heat and cook, stirring occasionally, until the butter foams and turns lightly golden brown. Add the hazelnuts and cinnamon and cook, stirring for 1 minute longer.
When the vegetables are chilled (just above room temperature is fine!), spread the salted yoghurt on a serving platter. Top with roasted vegetables, cinnamon roasted hazelnuts, and garnish with fresh thyme leaves. Serve cold or room temperature.
Notes
Sumac is a vibrant red spice that's a bit tangy and lemony. You can find the Spicely brand of ground sumac in many grocery stores, including Whole Foods, or on Amazon.
Disclosure: Special thanks to noosa for sponsoring this post! And thanks to you for supporting the brands that keep Snixy Kitchen cooking!