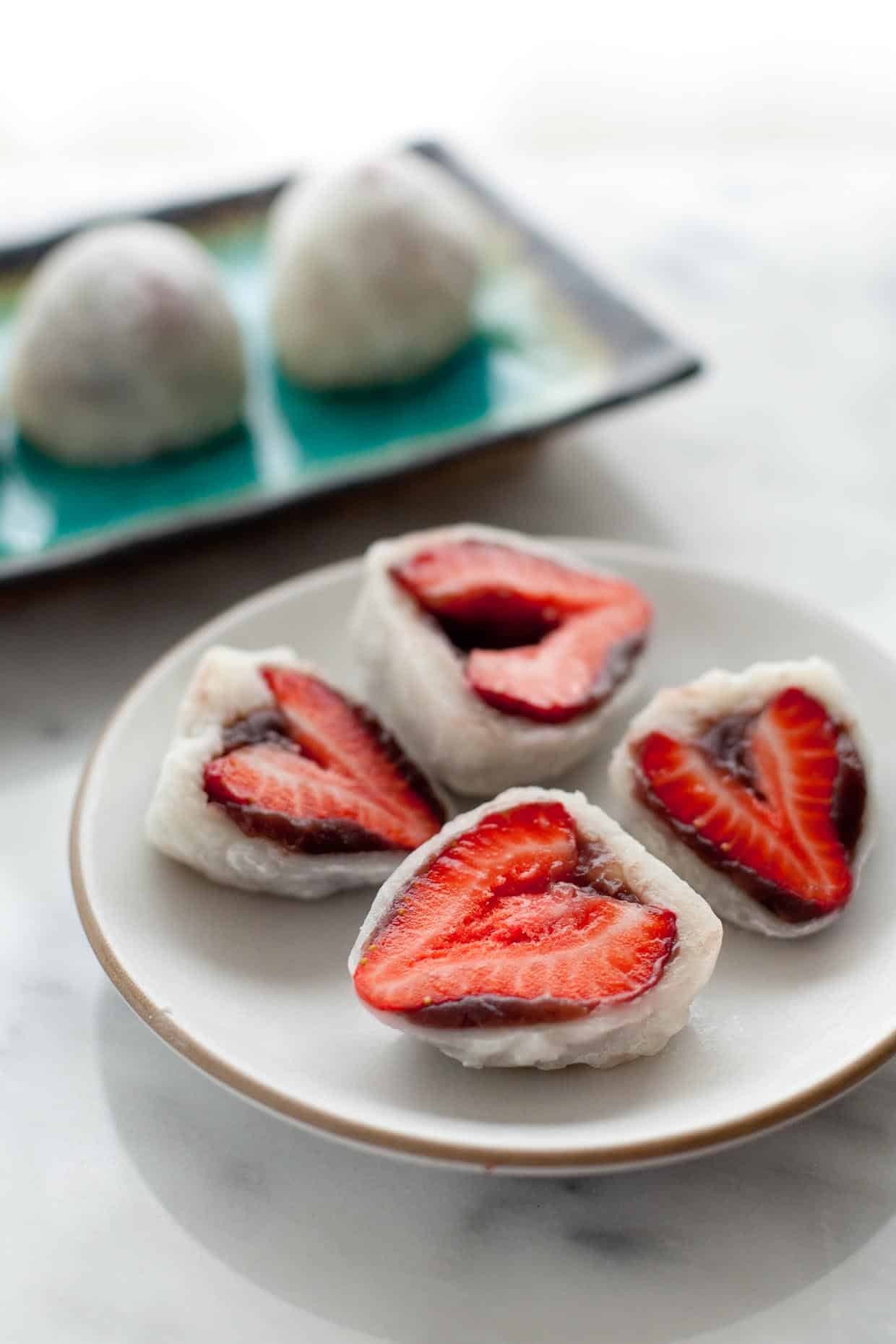 Based on the sheer number of strawberry desserts I make every summer, you probably already know that I'm a strawberry fangirl. So when the California Strawberry Commission invited me and nine other bloggers down to tour a Santa Cruz strawberry farm to learn about California's sweetest crop, you can probably imagine how giddy I was. I mean, I'm ecstatic when the organic strawberries drop to $2/lb at our local market, but this was the opportunity to get up close a personal in strawberry land, eating juicy berries right off the plant. I may have squealed.
Disclosure: This post is sponsored by the California Strawberry Commission as part of the CA Strawberries 365 Field Tour & Culinary Event, but please rest assured that all opinions expressed here are 100% my own.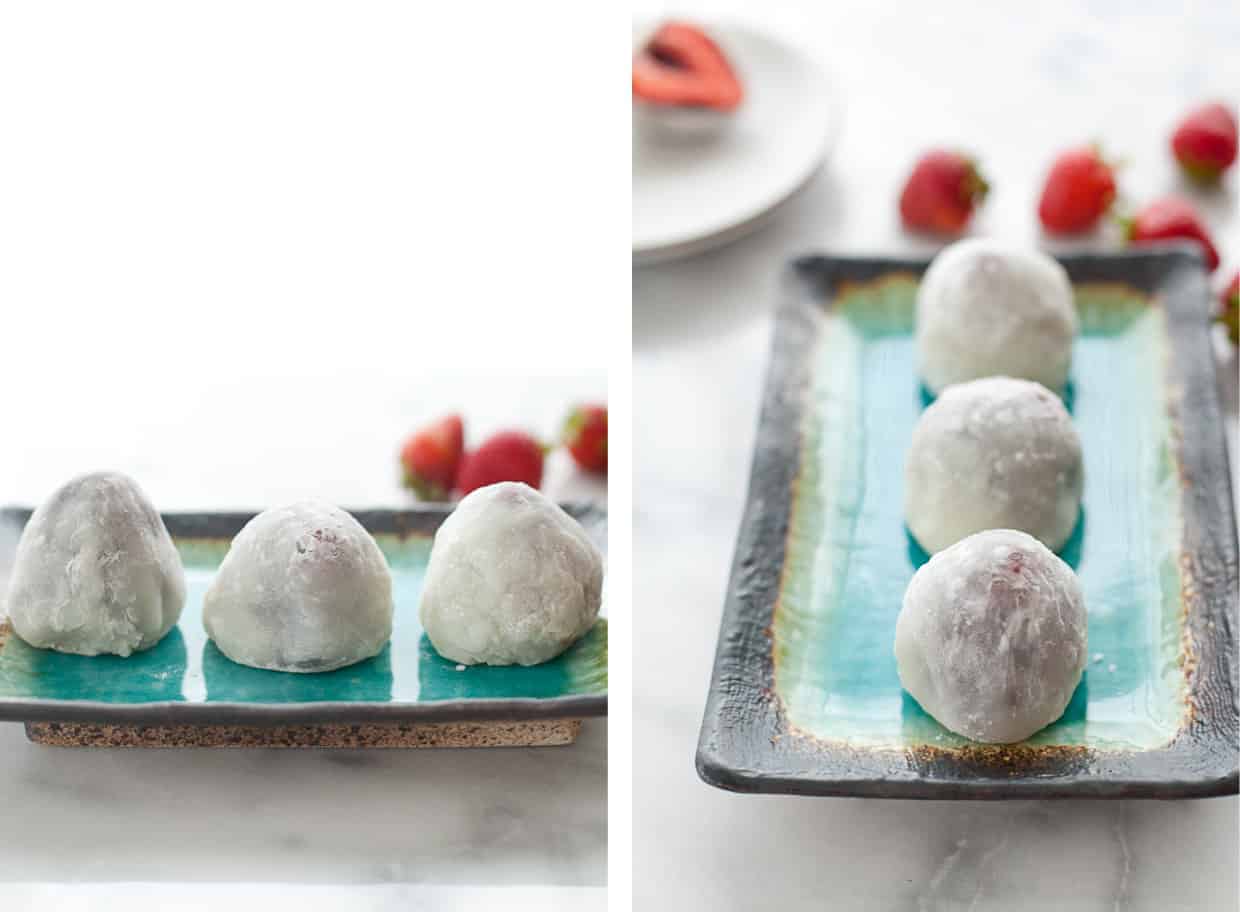 After leaving strawberry land, I spent the entire drive home dreaming up what I would make with my fresh-from-the-farm clamshell of strawberries. We had company coming for dinner about an hour after I got home, so I needed something that came together lickety-split. These Japanese-inspired red bean strawberry mochi bites - aka strawberry daifuku - fit the bill to pair with the smoked salmon soba bowl entrée. With freshly picked strawberries? Perfection. I'll tell you more about these in a bit, but first: let's talk strawberries.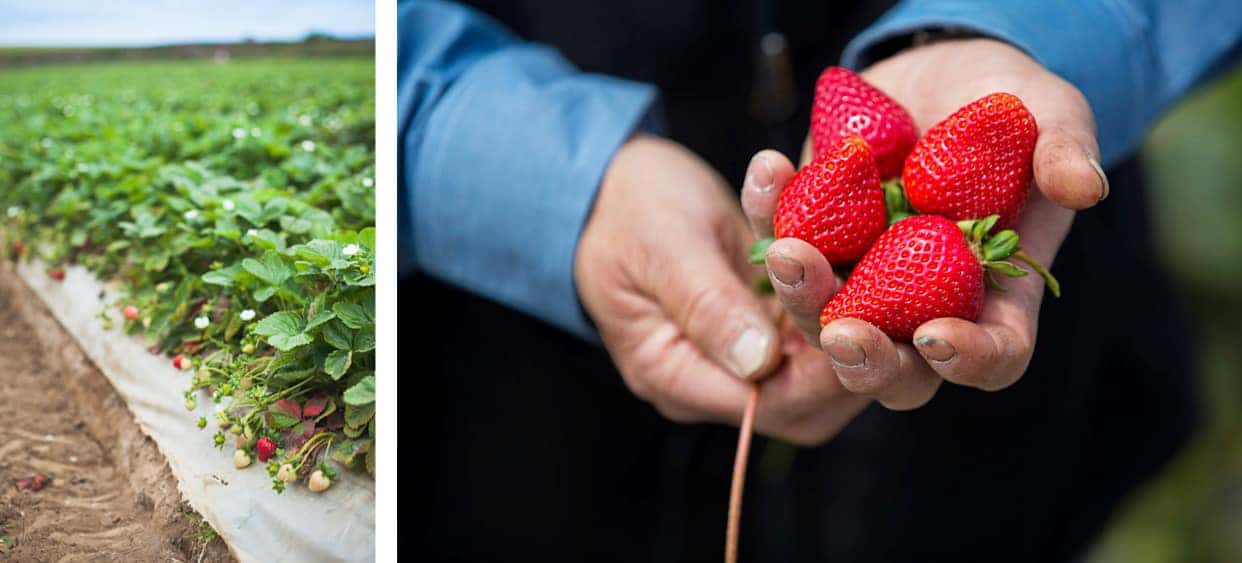 Before the trip, I already knew California produced the juiciest sweetest strawberries in all the land because I'd seen it first hand. If you were hanging around Snixy Kitchen over two years ago (Hi Mom!), I told you about the time my 5th grade class took a trip to a strawberry farm.
Besides the hayride, my most poignant memory from that trip was that afterward, my (married) teacher baked a strawberry pie for my (married) dad because he wouldn't stop giving her crap about not getting the strawberry shortcake he was promised for being a chaperone. And in my world, that most definitely meant she loved him and they were going to get married. GASP!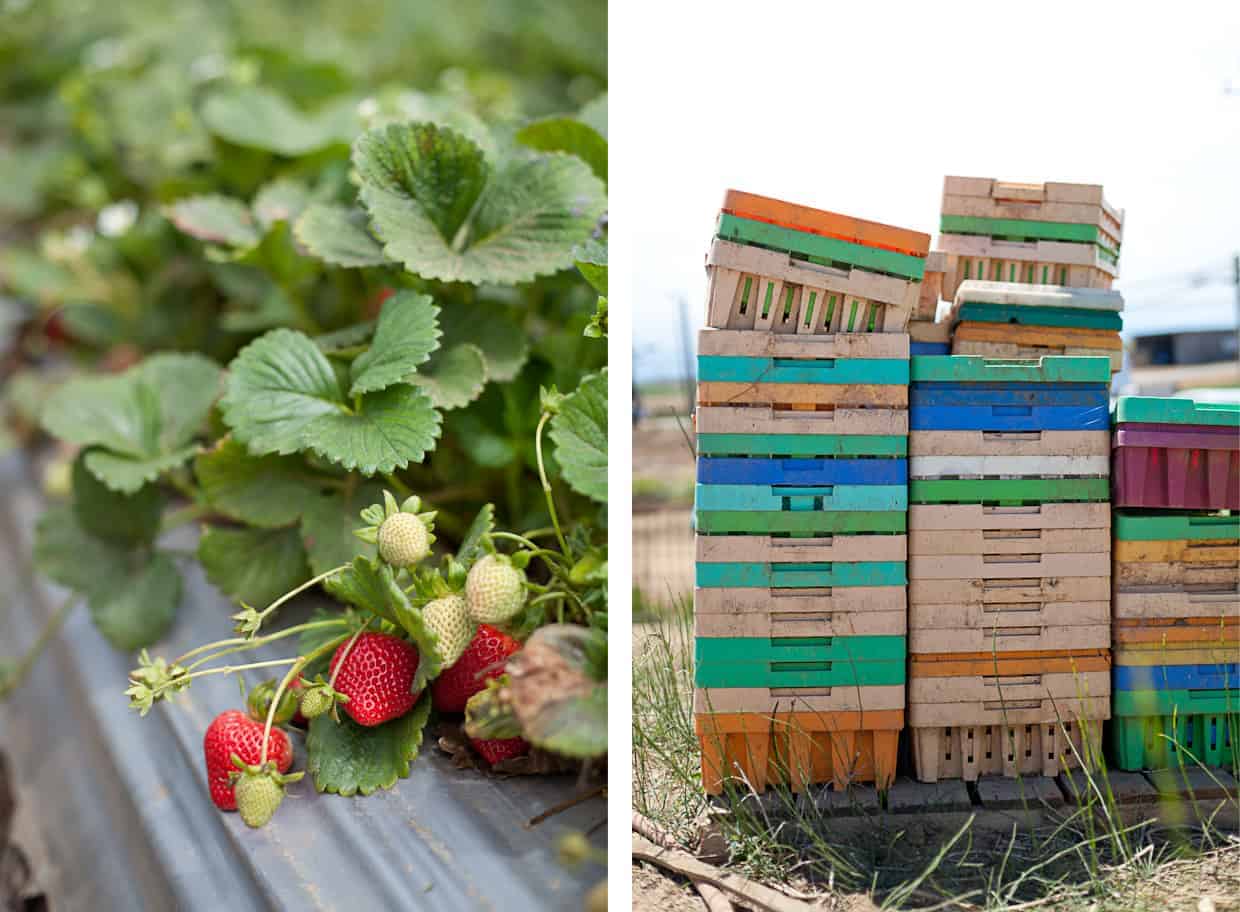 This trip, I put my 5th-grade love scandal aside to learn about strawberry farming in California. When you grow up in California, you take for granted the access to fresh produce year-round. Did you know that up and down the west coast, California produces nearly 90% of all US-grown fresh strawberries and grows more organic strawberries than anywhere else in the world? With a 12 month growing season, I think I'm going to start making seasonal strawberry recipes all year round.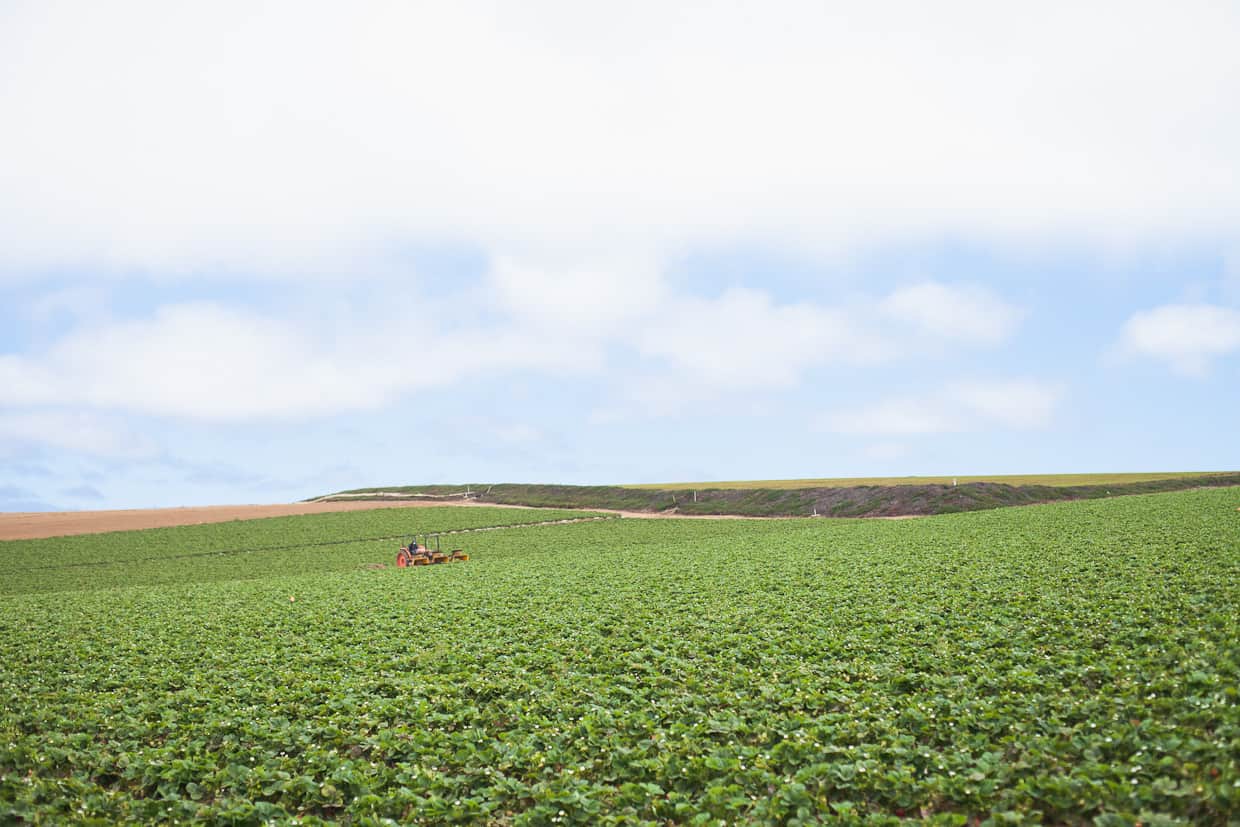 Earlier this summer, we bought a strawberry plant from the Edible Schoolyard plant sale, and so far we've produced one strawberry, but it barely counts because it was already growing when we bought it. I'm convinced that I'm actually a fantastic strawberry grower, but the neighborhood stray cats and wild deer just eat them before I can see the fruit. Conclusive proof: I found a mouth-sized BITE out of my first prized tomato today. Mad respect for farmers who can fend off hungry cats.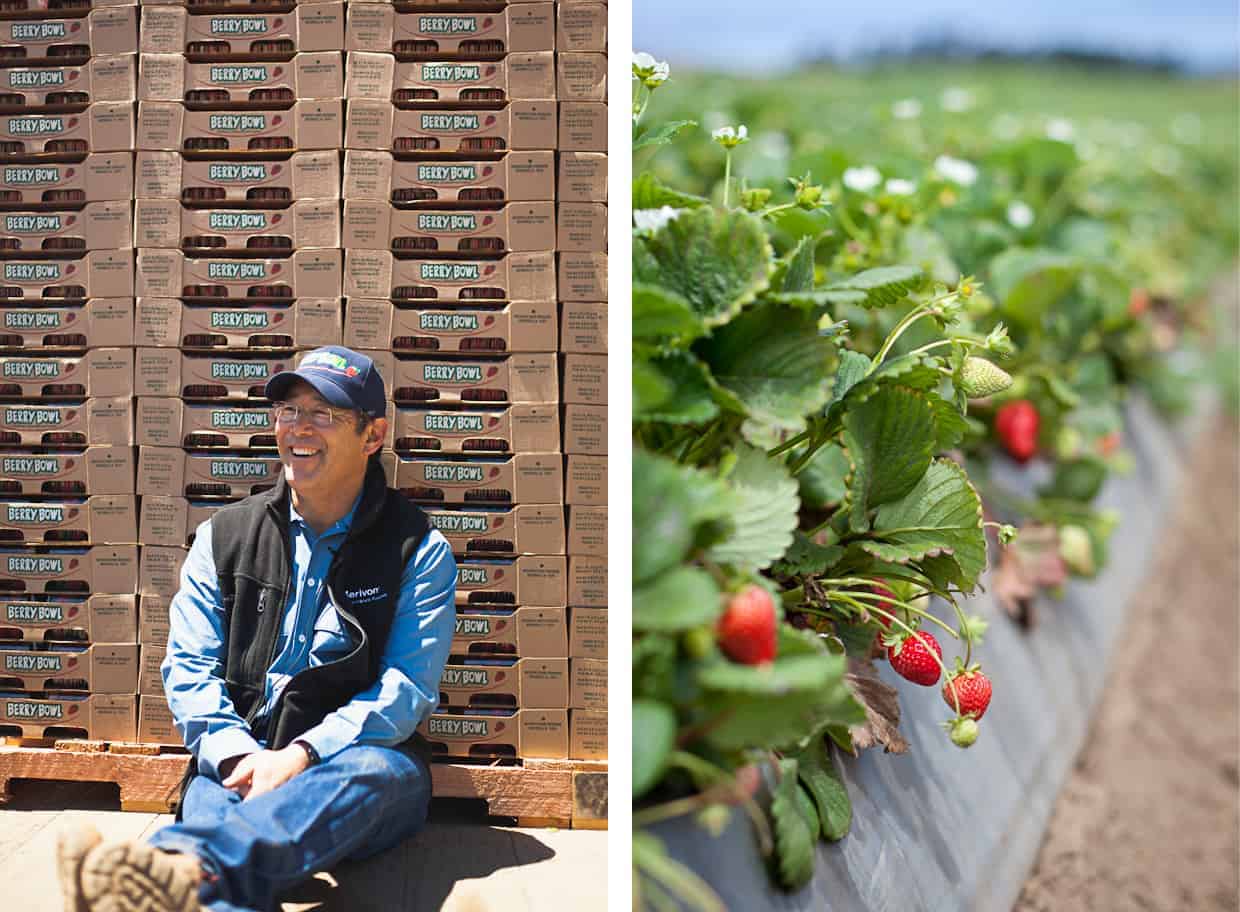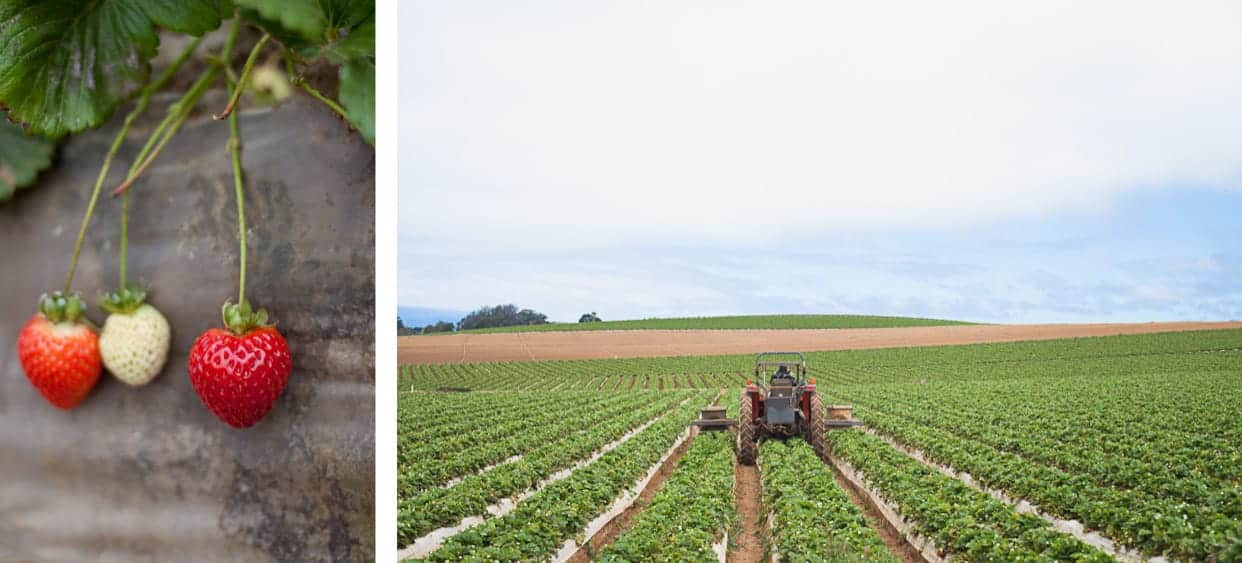 My luck with growing strawberries had me in awe as third-generation farmer Rod Koda showed us around his 27-acre strawberry farm in Watsonville. We learned that GMOs are not used in any commercially grown strawberries shipped from California. Instead, to combat a common strawberry pest - the lygus bug - farmers use a bug vac mounted on a tractor to suck the insects off of the plants and fruit. (I should have asked what he does to fend off the stray cats and wild deer - missed opportunity;).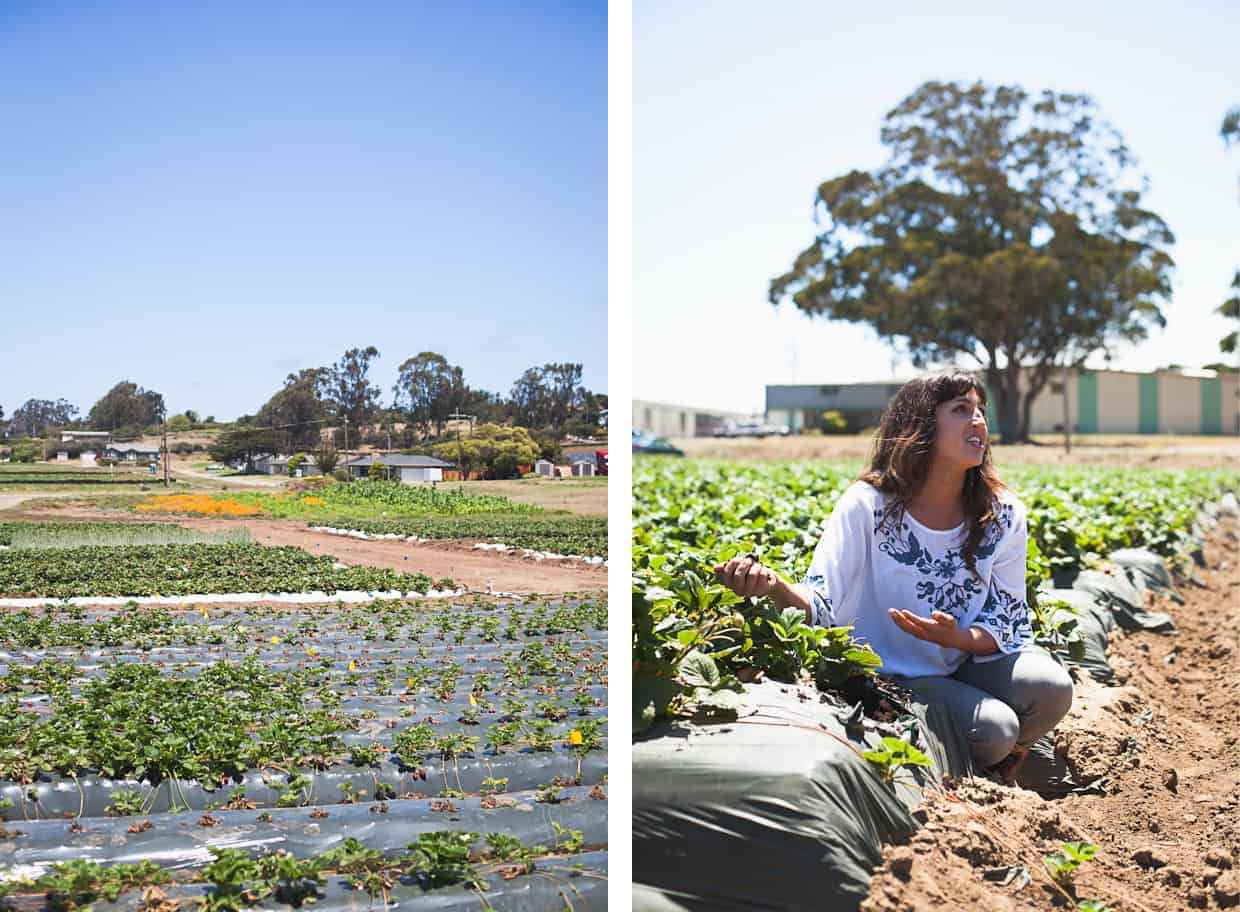 Since I'm definitely partial to buying only organic strawberries, I was really interested to learn about the research California strawberry growers are doing to refine their growing practices; For example, some experiments aim to change the balance of microscopic organisms in the soil to combat common strawberry diseases and pests.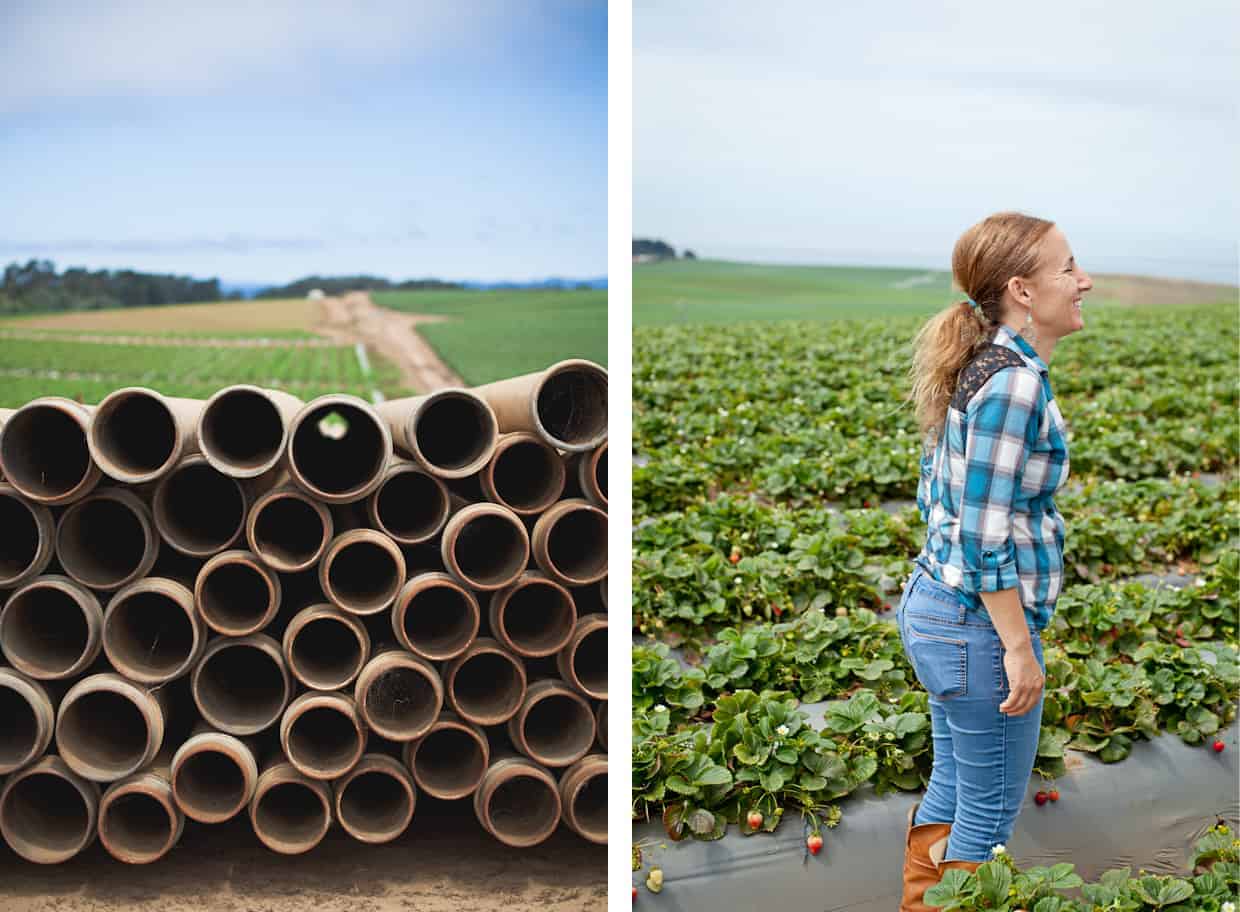 If you're a strawberry fanatic like me, you should feel comforted by the fact that strawberries are a superfruit (which I think means if you eat enough, you'll get superpowers). They're a great source of fiber and vitamin c - there's more vitamin c in a cup of strawberries than in an orange! Plus, they're lower in sugar than other fruits, which means a serving of 8 strawberries only has about 50 calories.
Head on over to learn more about California strawberries here!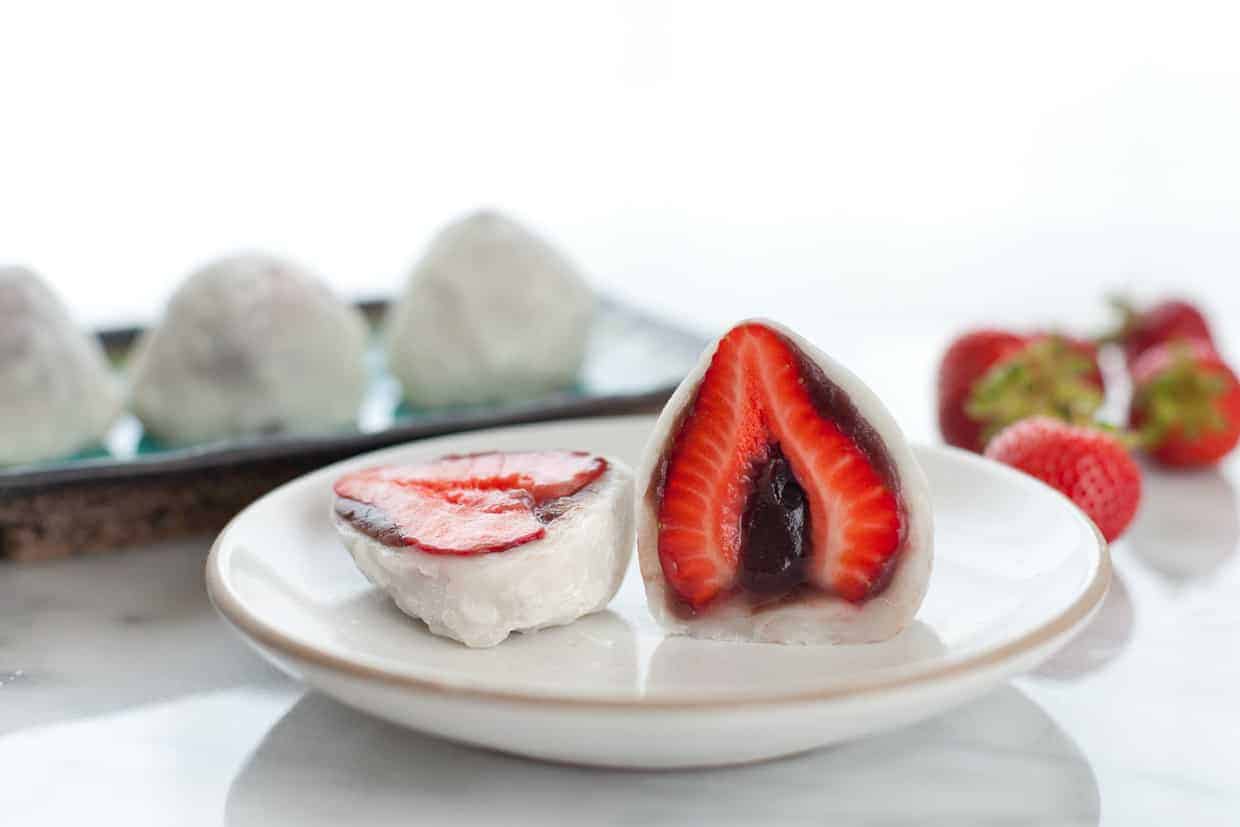 When we got back from our honeymoon in Tokyo where we ate wagashi all day long, I made mochi every day for about a month straight. It's a texture thing - stretchy, chewy, pillowy, and soft all at once. I'm obsessed. Plus, when it's midnight and you're suddenly craving something slightly sugary, whipping up a batch of mochi is ten times quicker and more satisfying than a dozen cookies.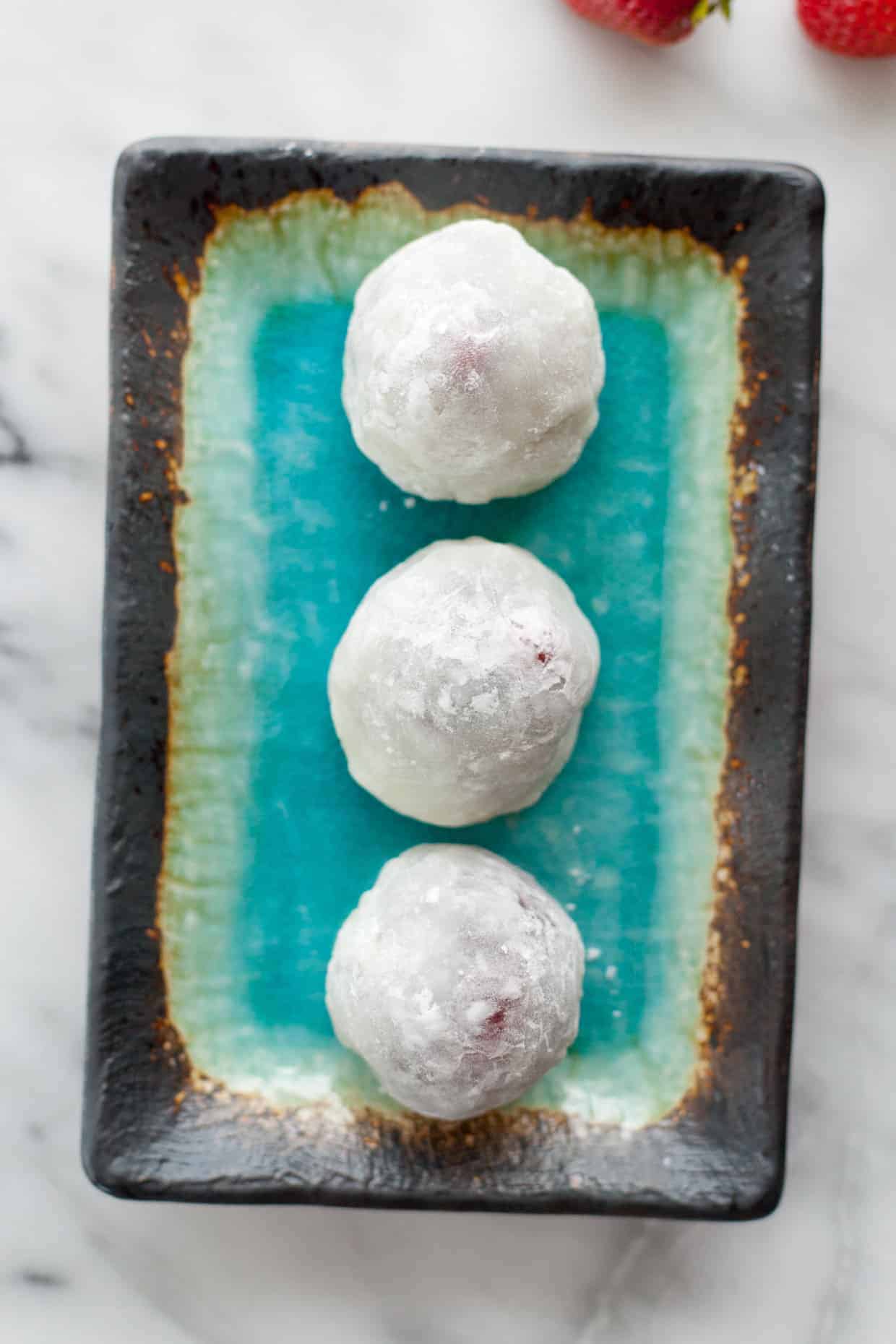 About a month ago, my friend Angi started going on and on about this strawberry mochi dessert at her favorite sushi restaurant - so good that you apparently have to reserve one ahead of time or they'll be all gone when you show up. It's true. I've eaten there about six times now and I've only been able to snag it once. And once I did - OMG! I had to recreate it or else I'd have to dine there at least 2 nights a week to satisfy my relentless craving.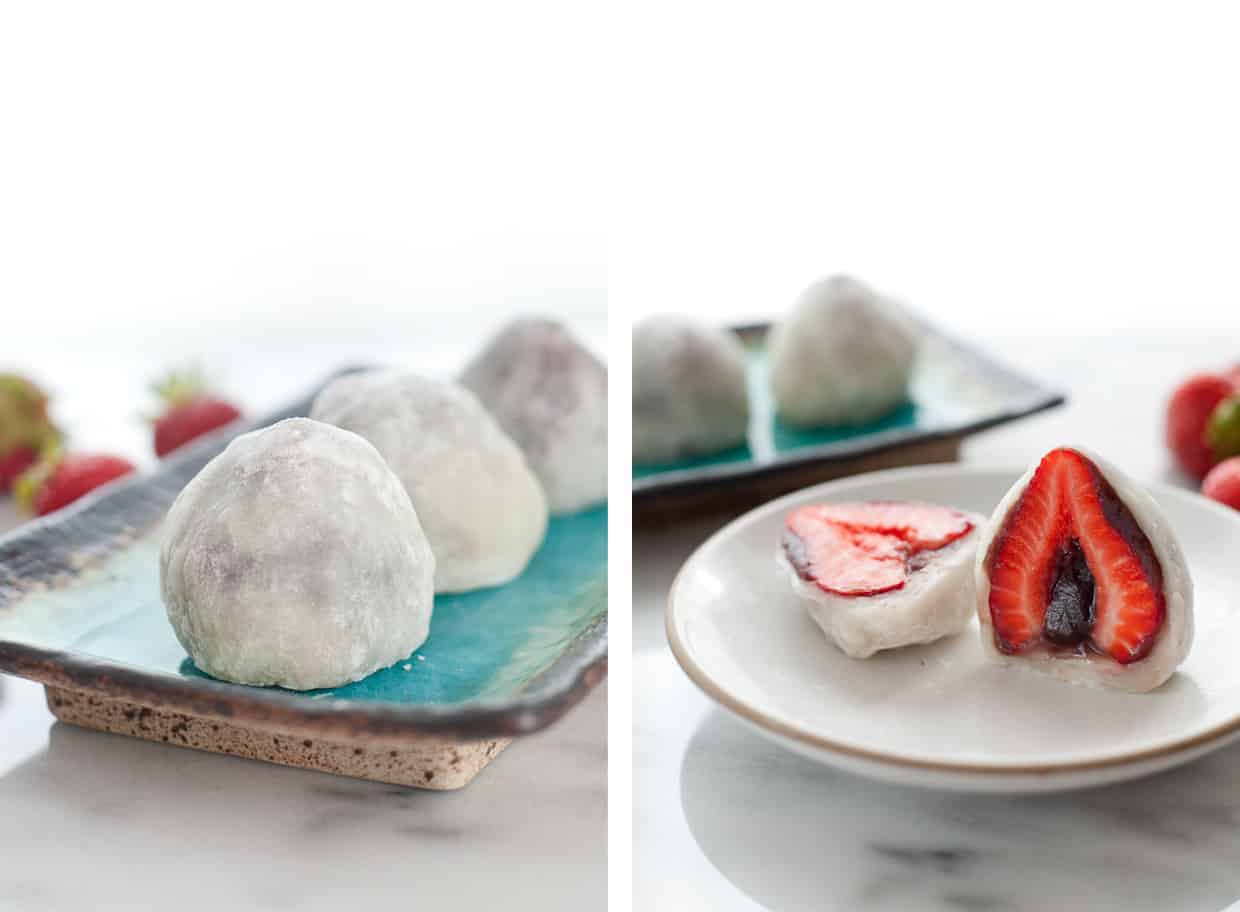 This strawberry mochi is a type of Daifuku, which is soft mochi filled with a sweet filling (usually red bean paste). You can then add in anything from mango to strawberries!
Once you try it, this is one of the easiest and most delicious desserts you'll ever make. While I typically boil or broil mochi, you'll steam the mochi in the microwave for this one, which makes it that much quicker.
You can chop up the mochi itself to eat alone or as a yummy ice cream or other dessert topping, but trust me - the combination of red beans, strawberry, and mochi really shouldn't be ignored. It's a delicious marriage that is slightly sweetened, juicy, pillowy, and stretchy all in one bite. Yup, this is what dreams are made of, guys.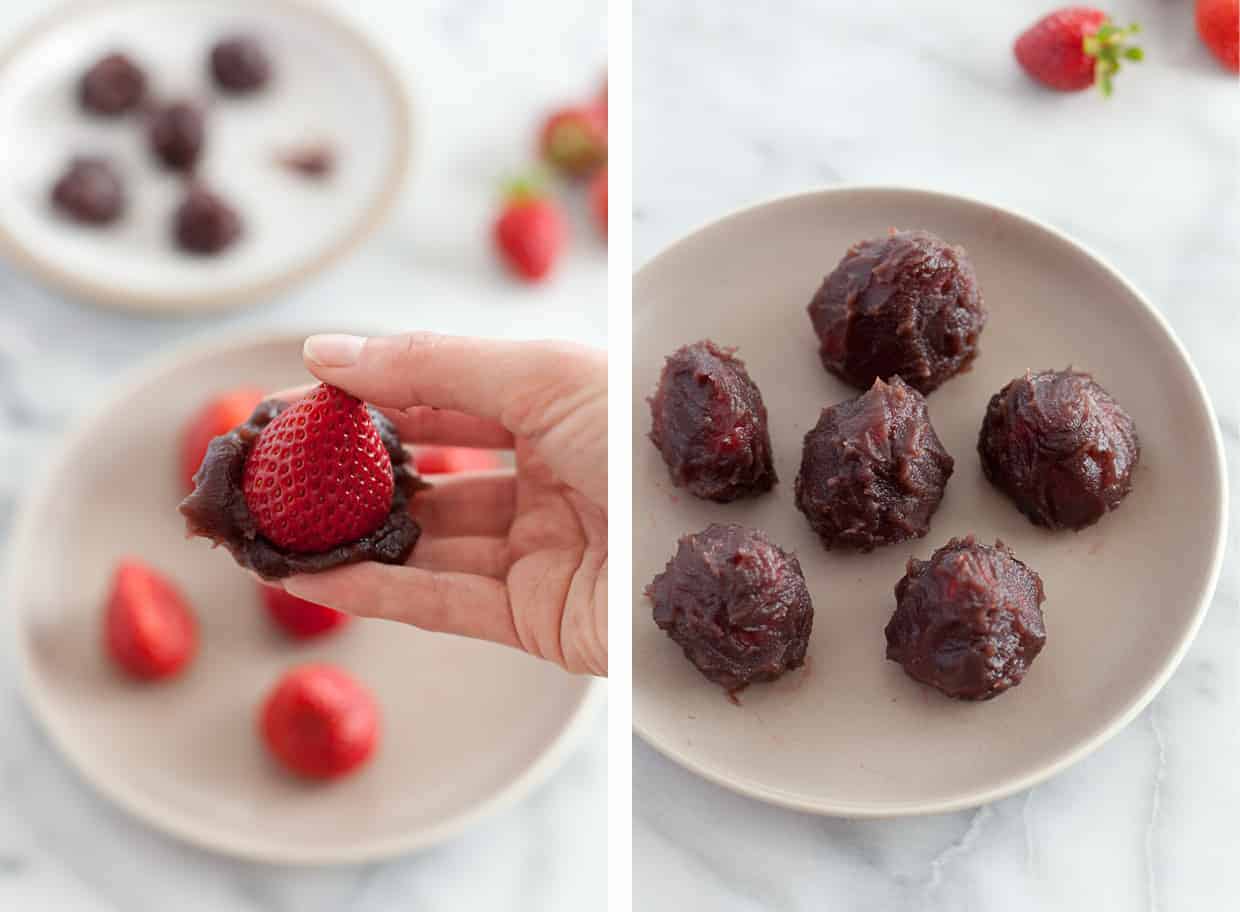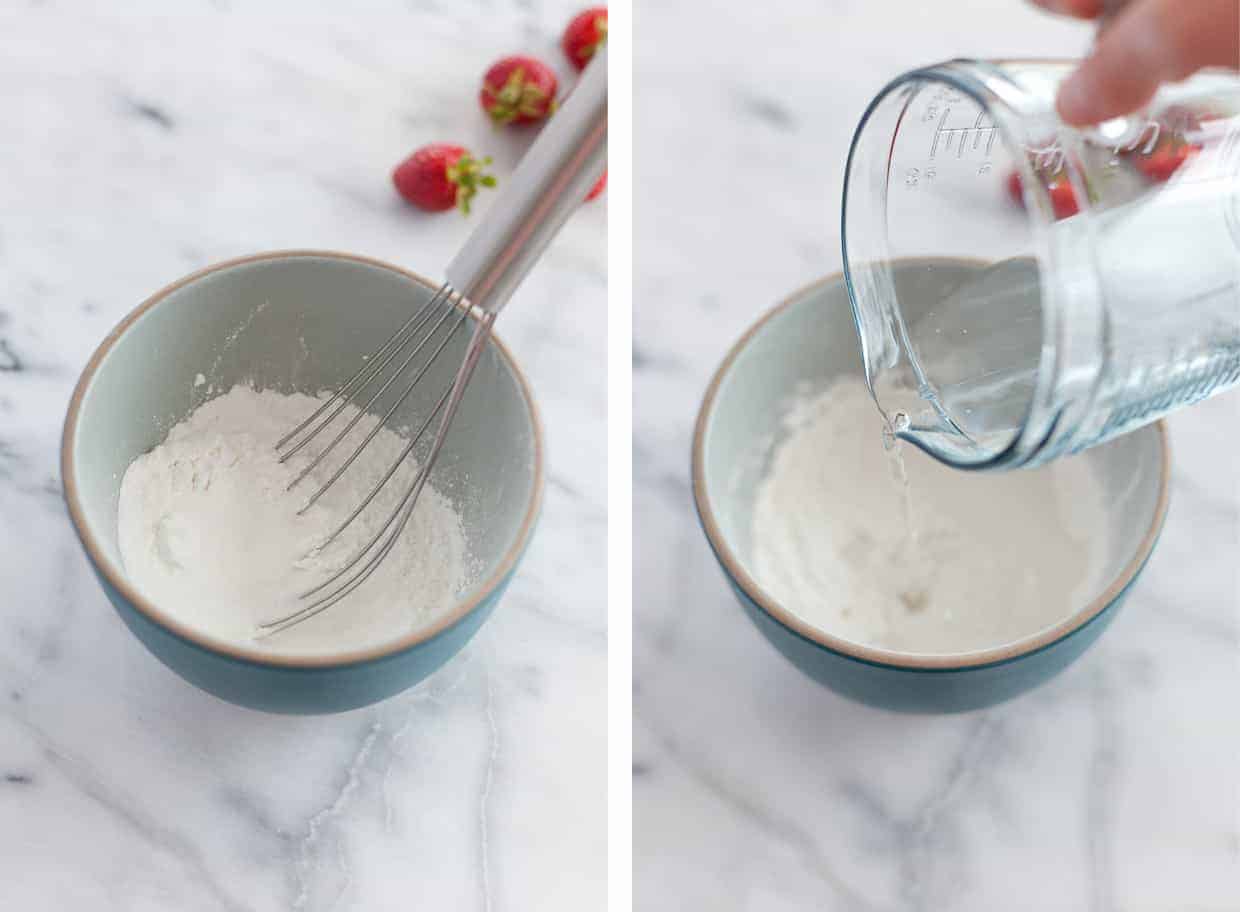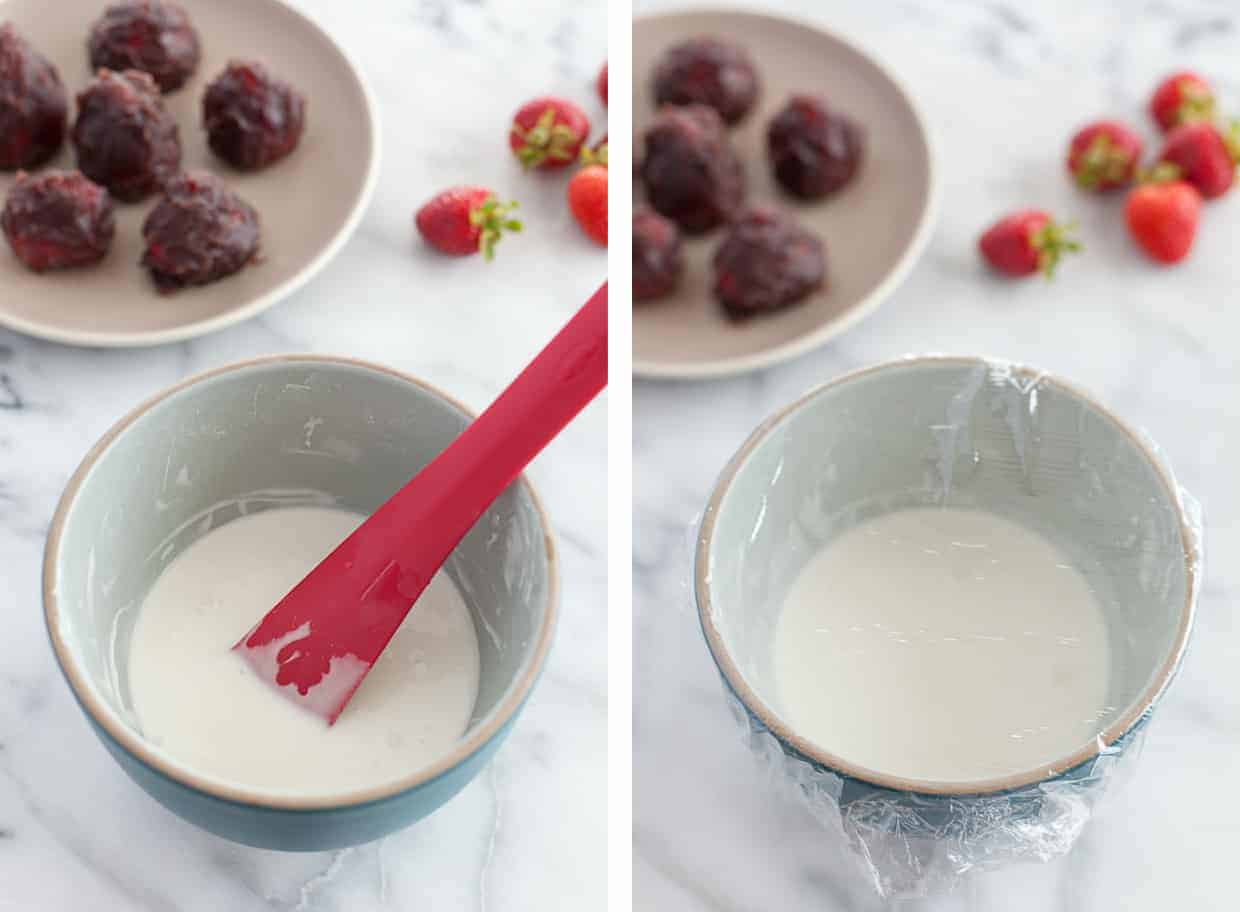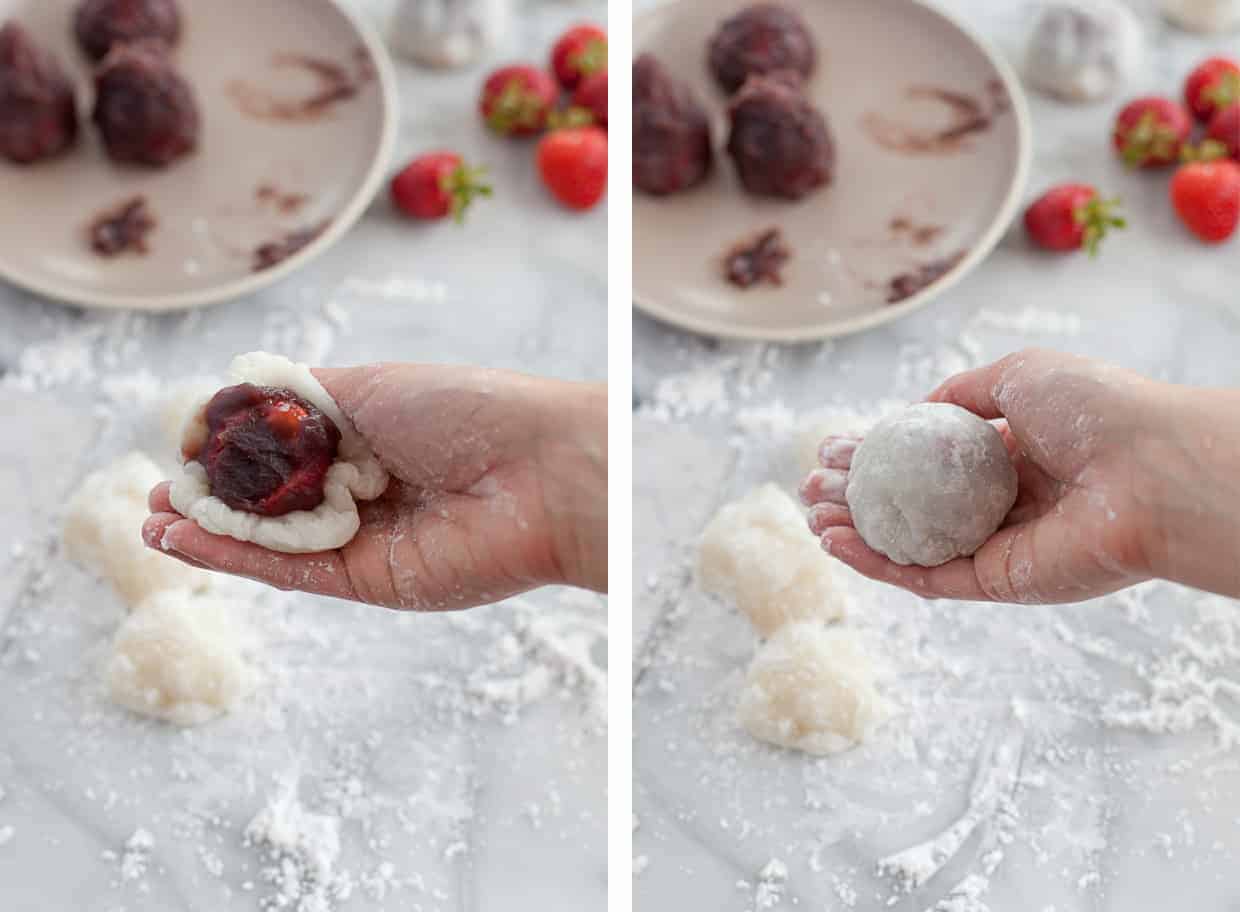 I know what I'm making again tonight. With Lucas in China, I'm definitely going to eat all six strawberry mochi bites by myself. Mochi monster.
Strawberry Daifuku Recipe
Just One Cookbook has an amazing recipe for classic strawberry mochi (called Ichigo Daifuku or Strawberry Daifuku) along with more information about Japanese daifuku, plus tips and pictures for making it at home!