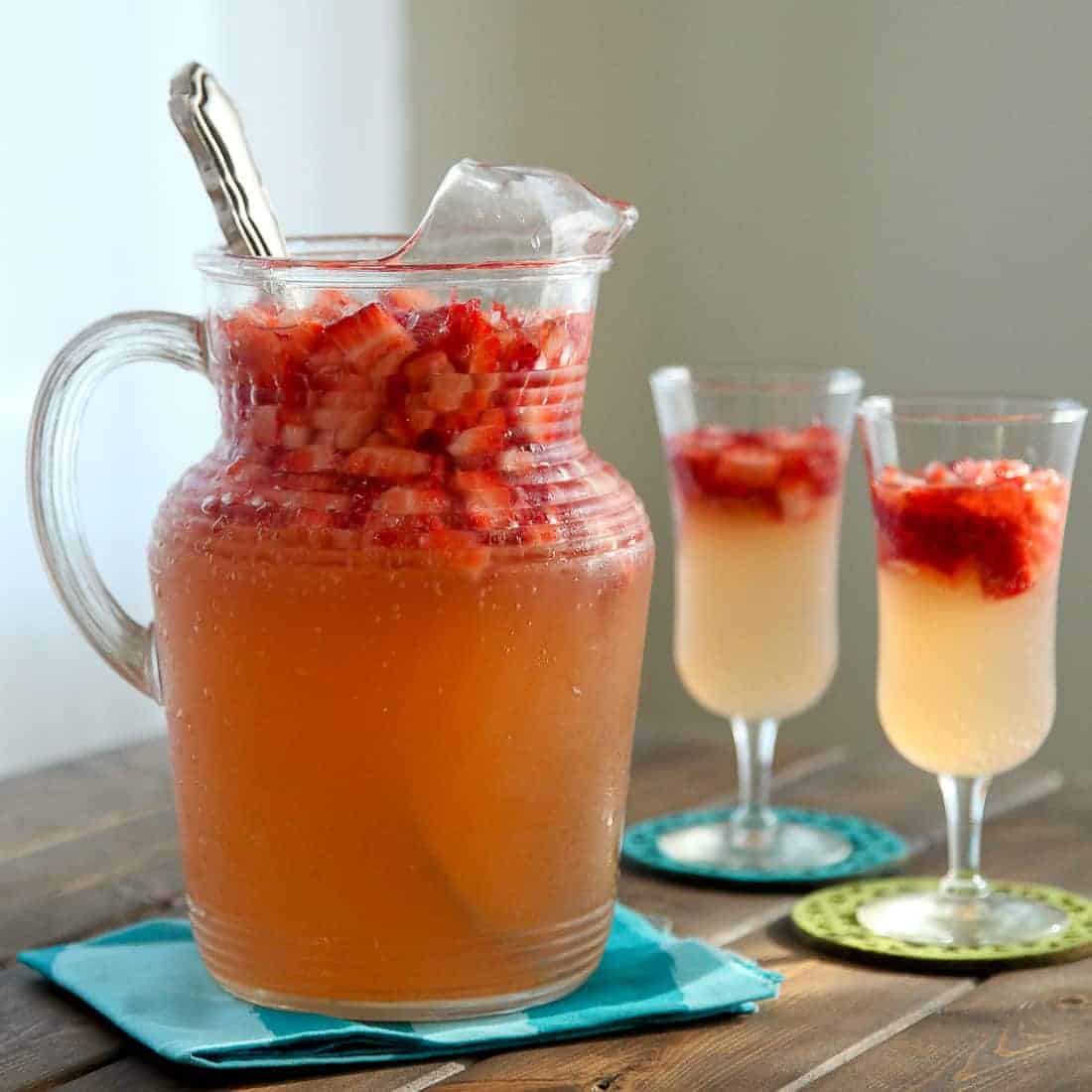 YAHOO!! I tied the knot this weekend! You're lookin' at the new Mrs. Menanix. Despite the hotel shuttle that picked up my guests with the phrase "Sarah's wedding?" and took them to a different Sarah's wedding instead of ours, and the 110º sweltering heat that melted our plastic compostable cups into a sad pile on the lemonade table, the evening went off without a hitch and was nothing short of magical.
We're still in the midst of winding down and unpacking, but I'll be sure to come back and describe every single detail very soon. In the meantime, here's a recipe for some strawberry ginger lemonade to help you cool off on this hot hot California 4th of July. I'll also share a quick reminiscence of my bachelorette party weekend (written long before the wedding preparations took over my life and kept me from posting it!).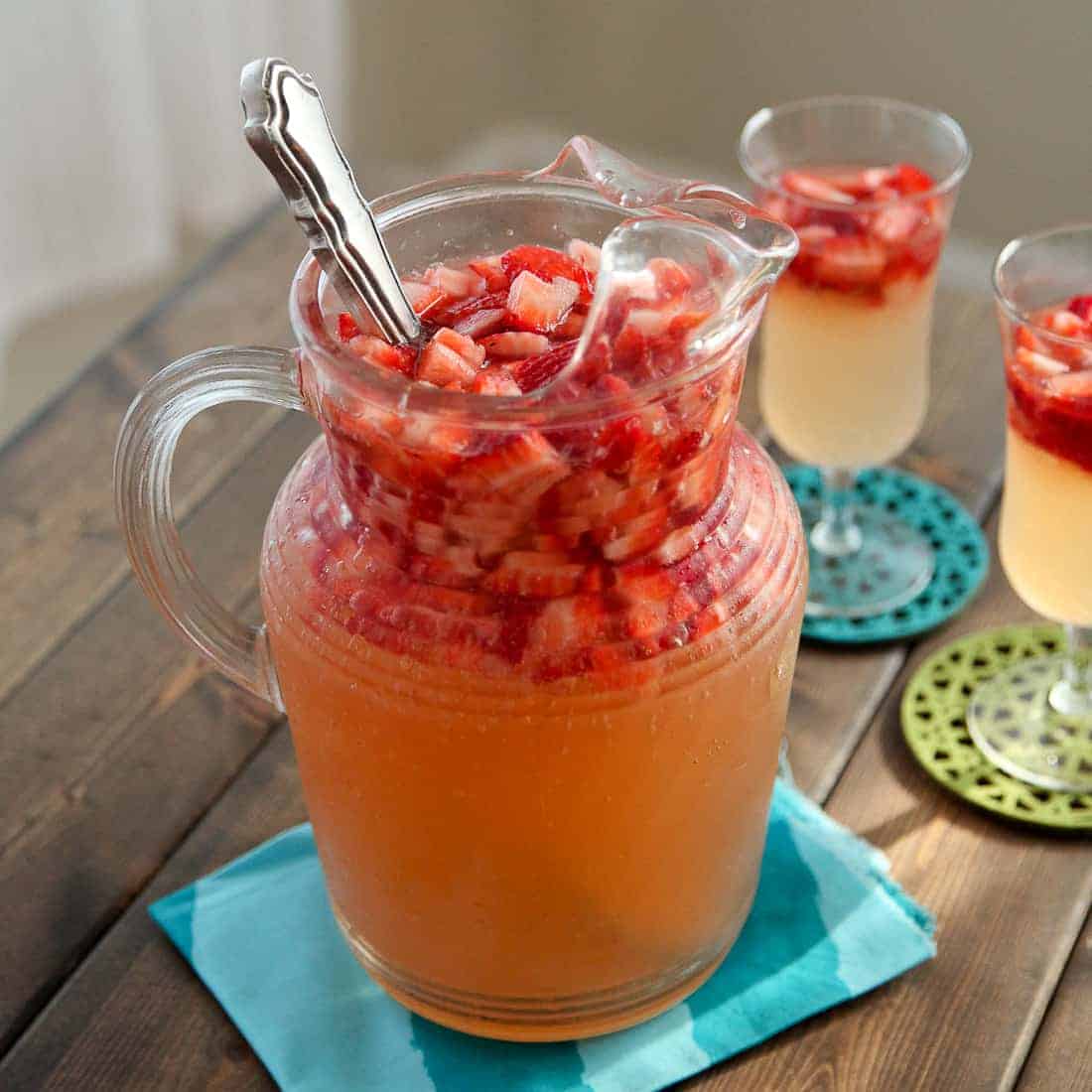 Twelve girls in one house for an entire weekend = so much candy and wine. My weakness being the former. Multiple overflowing bowls of candy bracelets, fruity tootsie rolls, lemon heads, ring pops, and smarties is enough to put someone like me into a serious sugar coma. Served side by side with a glass of pinot grigio? I'll take it. I was clearly spoiled by my beautiful, wise, generous, and strong female friends on the last weekend in May at a gigantic ladies night two-day slumber party. I barely lifted a finger in the kitchen.
Guys, it took a lot of self-control to step back from the cooking, but the results were worth it. Creamy mac n cheese (gluten-free!), brussels sprouts with bacon, strawberry and arugula salad with chocolate vinaigrette on Friday night. Mimosas, bloody marys, pancakes with homemade syrup, eggs, bacon, sausage, and fresh fruit with yogurt and granola for brunch each morning. And the main event was a 7-course tasting menu at Central Kitchen in SF. Like I said - SPOILED.
I didn't make this drink for the bachelorette party because I tried to keep my fingers out of the menu planning, but this is now my go-to beverage when I host parties. It's the perfect summer refresher for a baby shower, game night, or lazy Saturday where you'd like to sit on the porch sipping something fancy. When you get down to the bottom of your great-grandmother's glass pitcher, the fun doesn't stop there. No, that's when you pull out a fork and munch on the lemon and ginger-infused strawberries. A refreshing treat to beat the heat.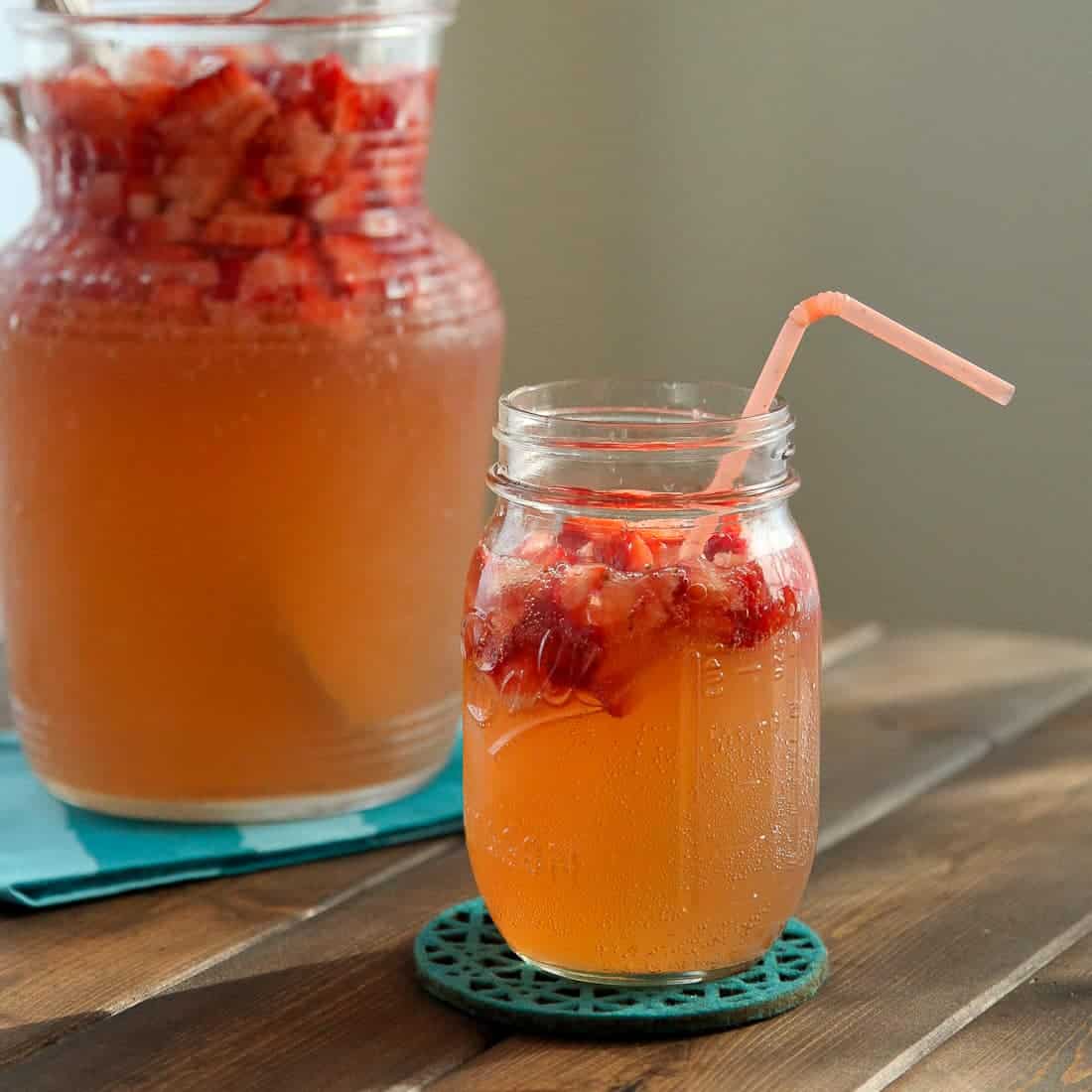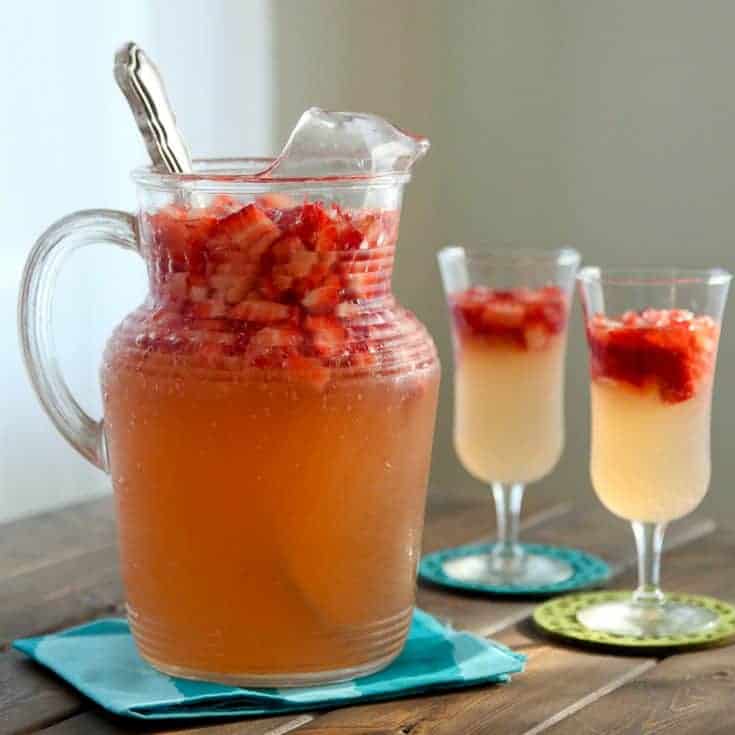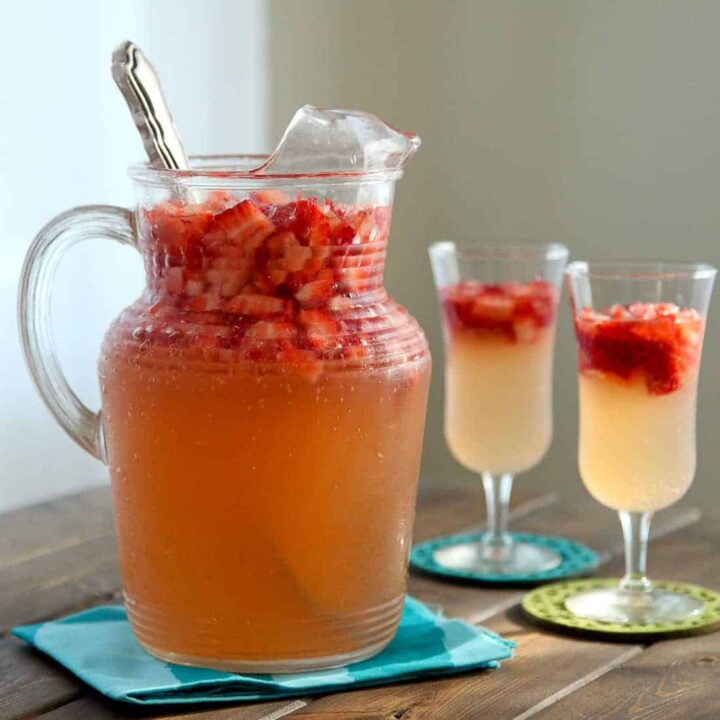 Strawberry ginger lemonade
Ingredients
2 quarts ginger ale
1 container frozen lemonade concentrate
4 cups fresh strawberries, sliced
4 cups ice
Instructions
In a large pitcher, mix together the ginger ale and lemonade concentrate until completely combined.
Just before serving, add the sliced strawberries and ice and stir.