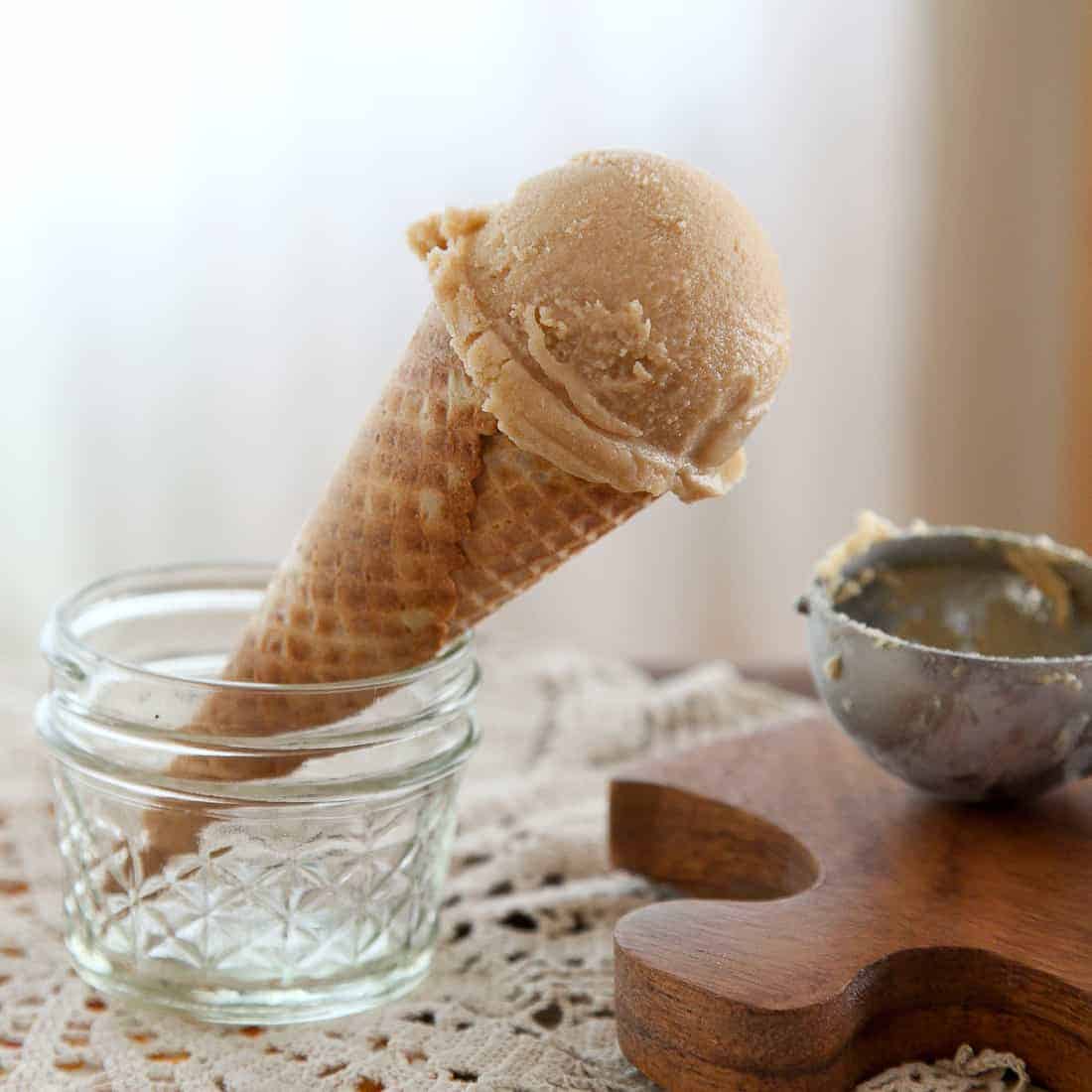 There was a time when "suicide" was my fountain soda of choice. Because who doesn't love Pepsi, Sprite, Fanta, Dr. Pepper and A&W Root Beer swirled into one? Heck, while you're at it, toss in some over-sweetened pink lemonade and iced tea to really mix things up. At some point, though, your taste buds mature. Either that or it becomes less socially acceptable to walk up to the self-serve and fill your cup with 1/10th of each option. And on that day, you are forced to choose one over all the rest. For me, root beer was the clear leader of the pack. Rich and creamy with a hint of vanilla.
Drop in a couple scoops of vanilla ice cream and I'm swooning. I have vivid childhood memories of spooning down giant foamy root beer floats with our neighbors down the street whose parents owned the ice cream shop when I was ages 3 to 6. How lucky were those kids? A freezer full of frozen treats all year round. The peak of childhood jealousy. This root beer float ice cream is an ode to my childhood.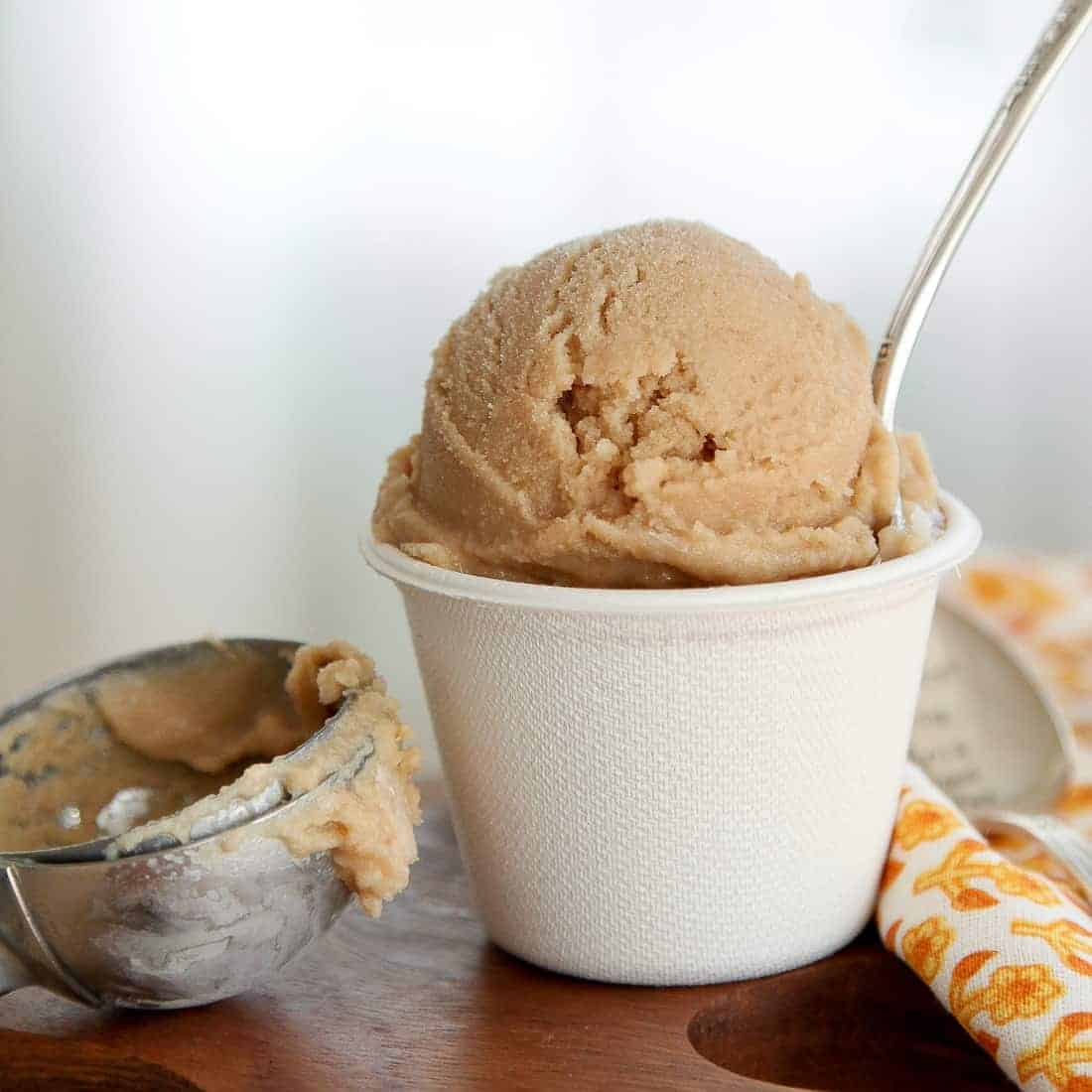 Nowadays, I only drink root beer on special occasions. Usually if I'm going to give in and drink a super sugary soda, it's because I want the caffeine jolt that most American root beers can't give me. Slurping down a root beer these days is pure indulgence; I have to come to terms with the fact that I'm not getting anything but flavor kickbacks from this sweet soda pop. Feel free to send all root beer flavored candies my way, though.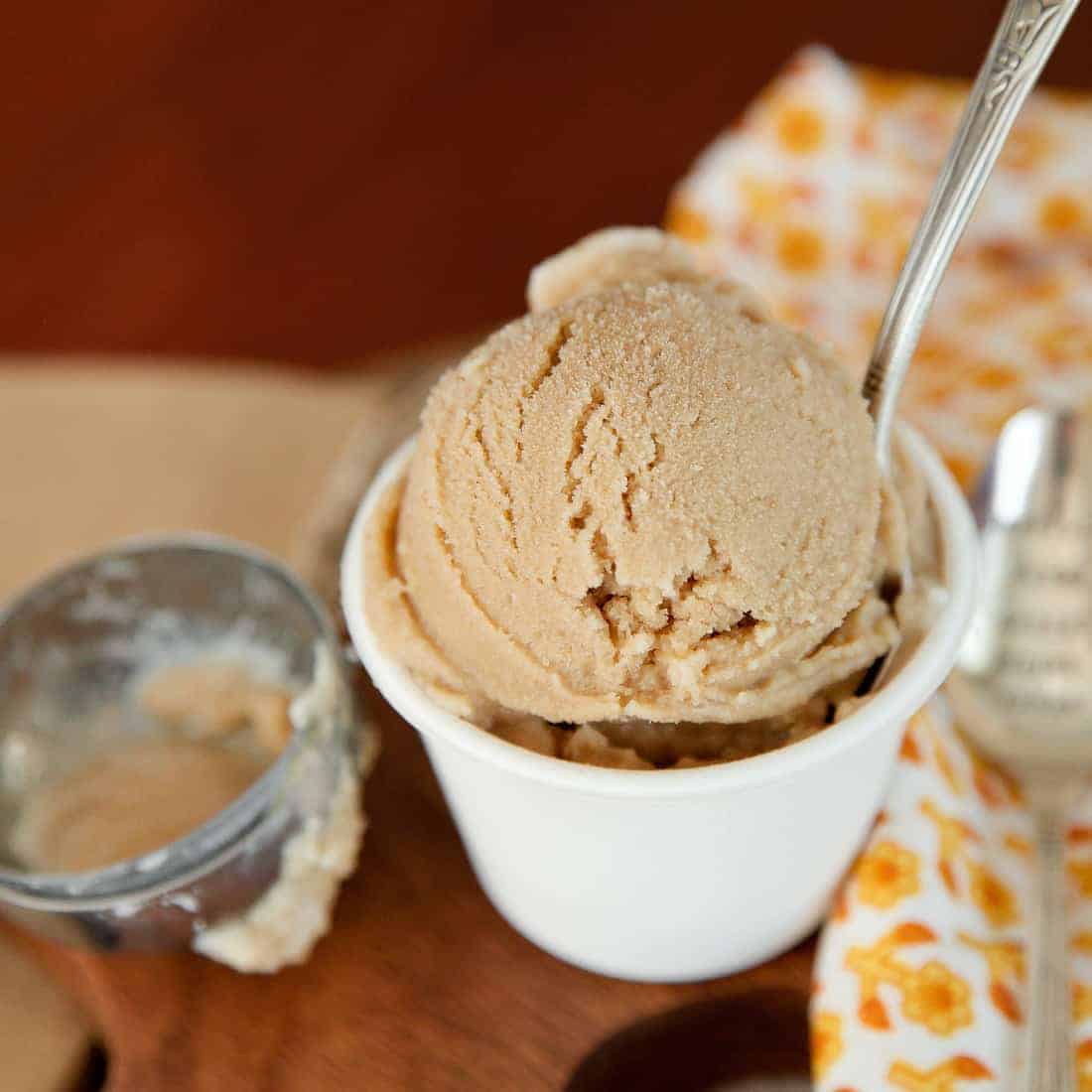 Here's a recipe that'll evoke memories of overflowing root beer floats on a hot summer day. Perfectly sweet and not overwhelmingly creamy - just the way I like my ice cream. A dollop of vanilla combined with the nostalgic suds of chilled root beer. This one didn't last very long in our freezer.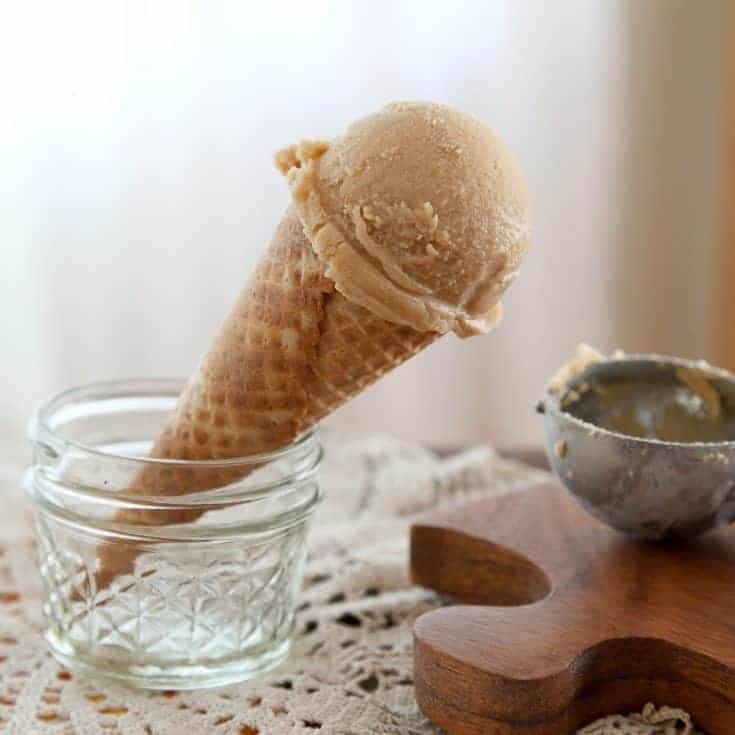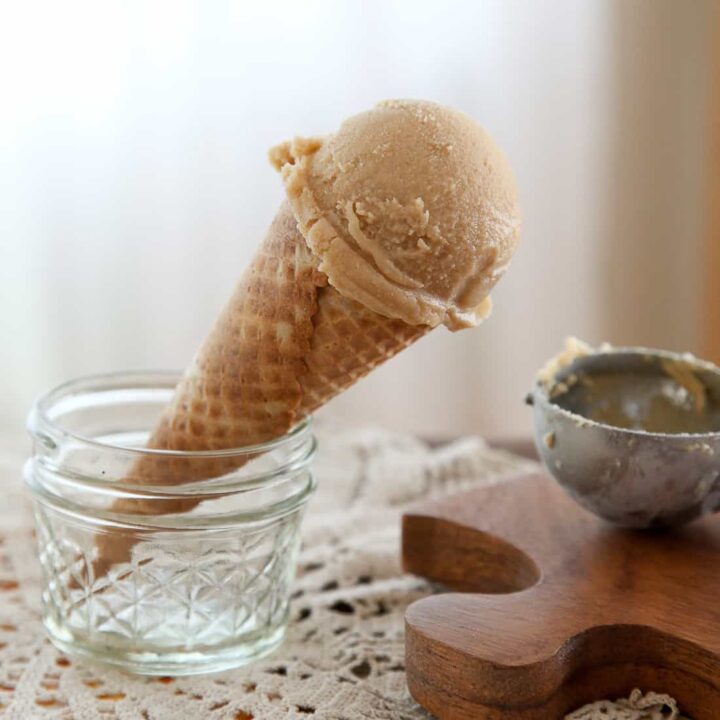 Root beer float ice cream
Ingredients
1½ liters of root beer, plus 1 cup (I used A&W's Root Beer)
3 cups whole milk
1 teaspoon vanilla extract
1 cup sugar
¼ cup light corn syrup
Instructions
Reduce the 1½ liters of root beer down to 2 cups in a medium saucepan over medium heat. This should take about an hour, so pull up a chair and a good book.
In a medium saucepan over medium heat, mix together the sugar, milk, and light corn syrup. Heat, stirring often, until right before it boils. Remove from heat.
Add the reduced 2 cups of root beer, 1 cup of unreduced root beer, and 1 teaspoon vanilla extract to the milk mixture and stir to combine.
Cover and chill in the refrigerator for about 8 hours.
Follow the directions on your ice cream maker to mix the batter into ice cream, until it reaches the desired consistency. This is the conversion process.
Freeze for another 2 to 4 hours while the ice cream hardens and ripens. Note: if you taste the ice cream before you ripen it in the freezer, it will taste very sweet. This sweetness subdues after freezing.