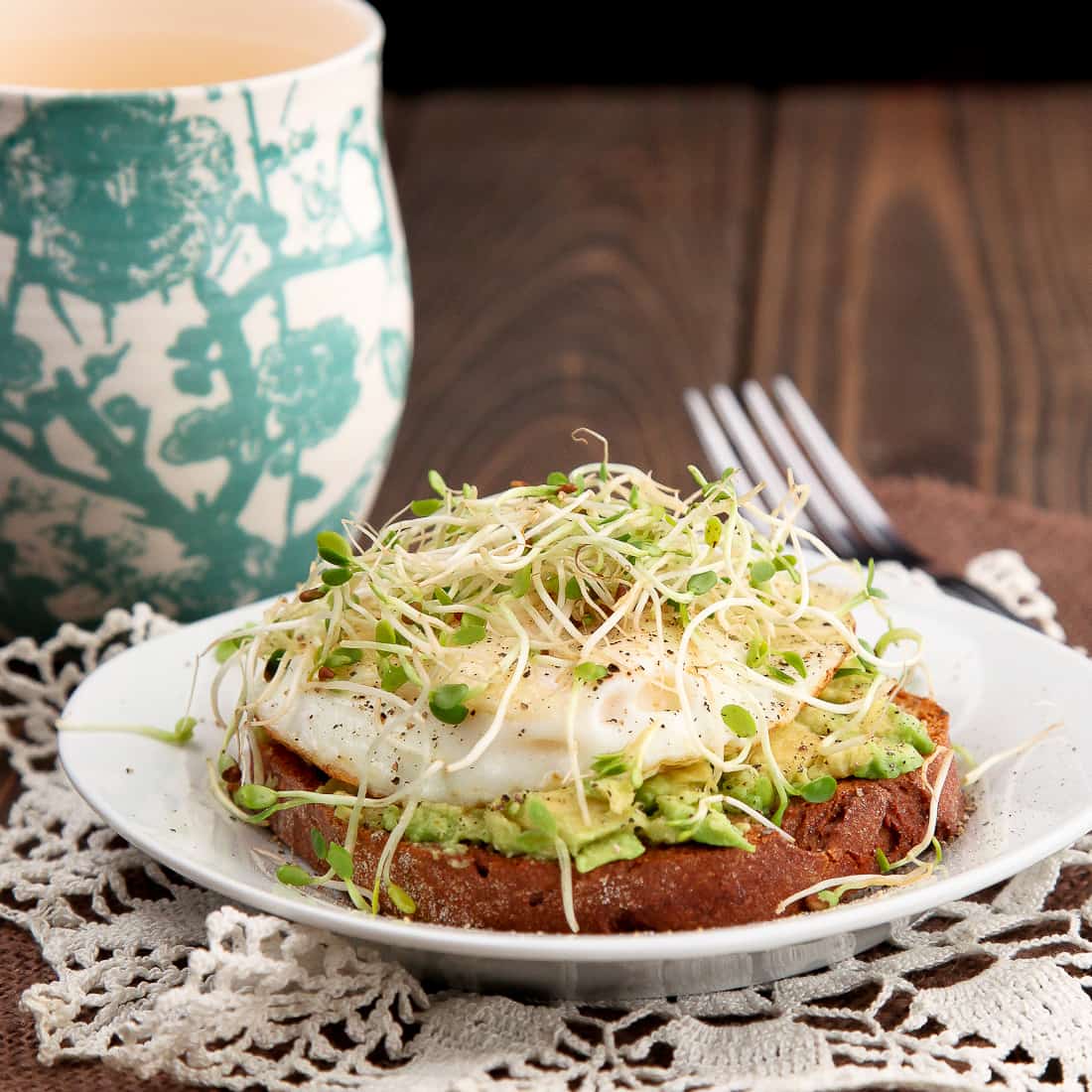 When you've got chronic headaches, you'll try just about anything to find a remedy. Over the past few years, I've exhausted nearly every possible option to get rid of them, short of adjusting what I eat. You see, when I tell myself "let's just take a break from cheese to see if it's a trigger," I do really well for a day or two, but then on day three? I. MUST. EAT. CHEESE. All of the cheese in entire world. But alas folks, it's come to that. A change in diet.
It turns out some people have had success eliminating headaches by cutting gluten, so I'm jumping on the gluten-free bandwagon for a couple of months just to see what happens. Worst case scenario, the headaches persist and the reduction in bread, pasta, and flour tortilla consumption just contributes to my pre-wedding healthy eating goals.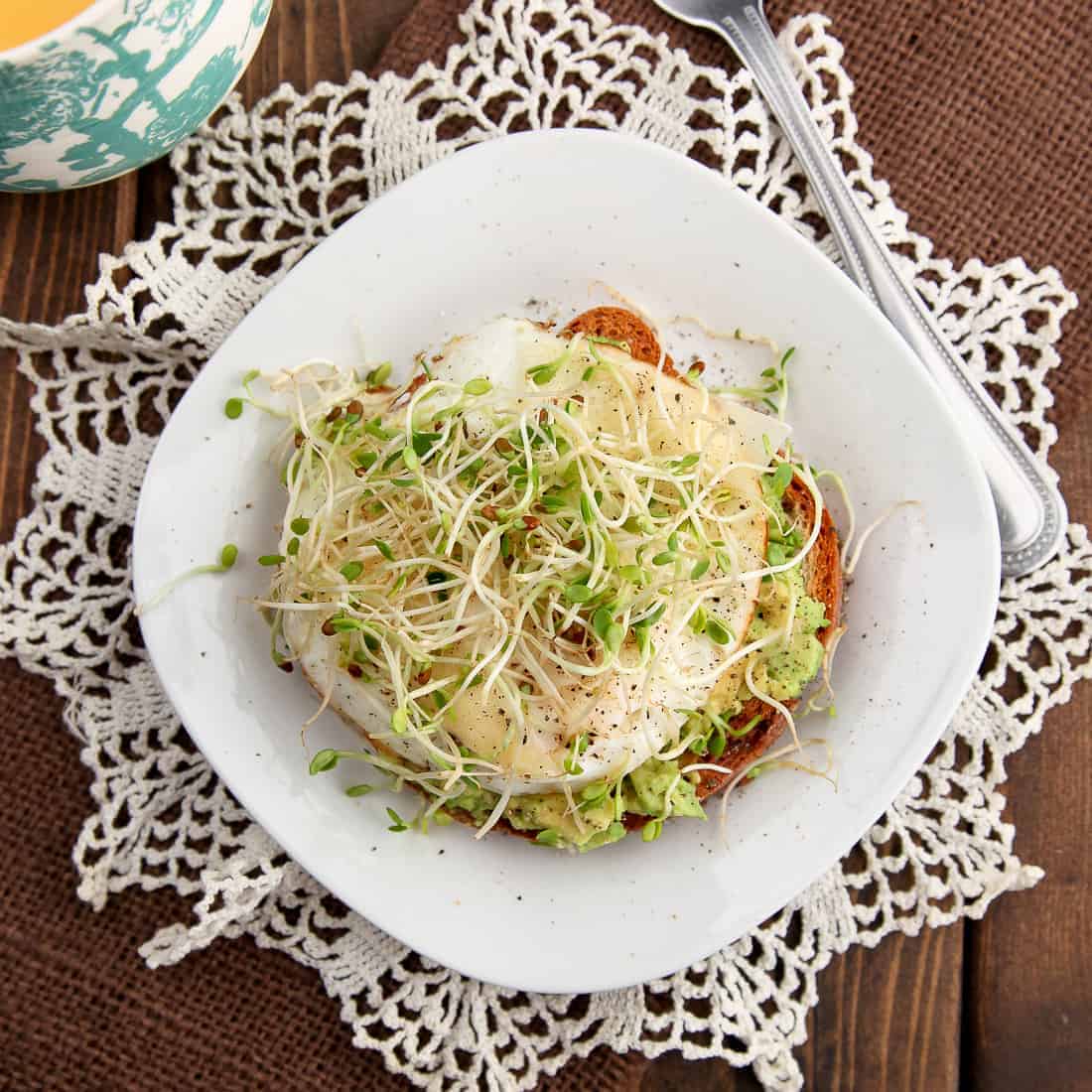 The plan is to reduce my gluten intake as much as possible for as long as I can handle and record the results. And just to make sure I don't wind up knee-deep in sourdough, cupcakes, and chocolate chip cookies after a couple of days, I've given myself an out. Any gluten I eat better be worth it. Worth getting a headache over. No boxed Oreos or crackers here. Only homemade treats. And only occasionally. By allowing it every once in a while, I'm hoping to control the cravings. I'm a classic case of always wanting what you can't have.
Well then you're not really doing it, you might say? I hear you. Loud and clear. Baby steps. I do what I can without crying over the loss of cake from my life. I'm on week three and I've only eaten gluten twice. For a girl who used to use flour on a daily basis, I'd count that as a win. If my migraine patterns don't change, we'll alter the experiment. I hear refined sugar is another direction to go - yikes. It's no surprise I chose gluten as the first culprit. I'll keep you posted.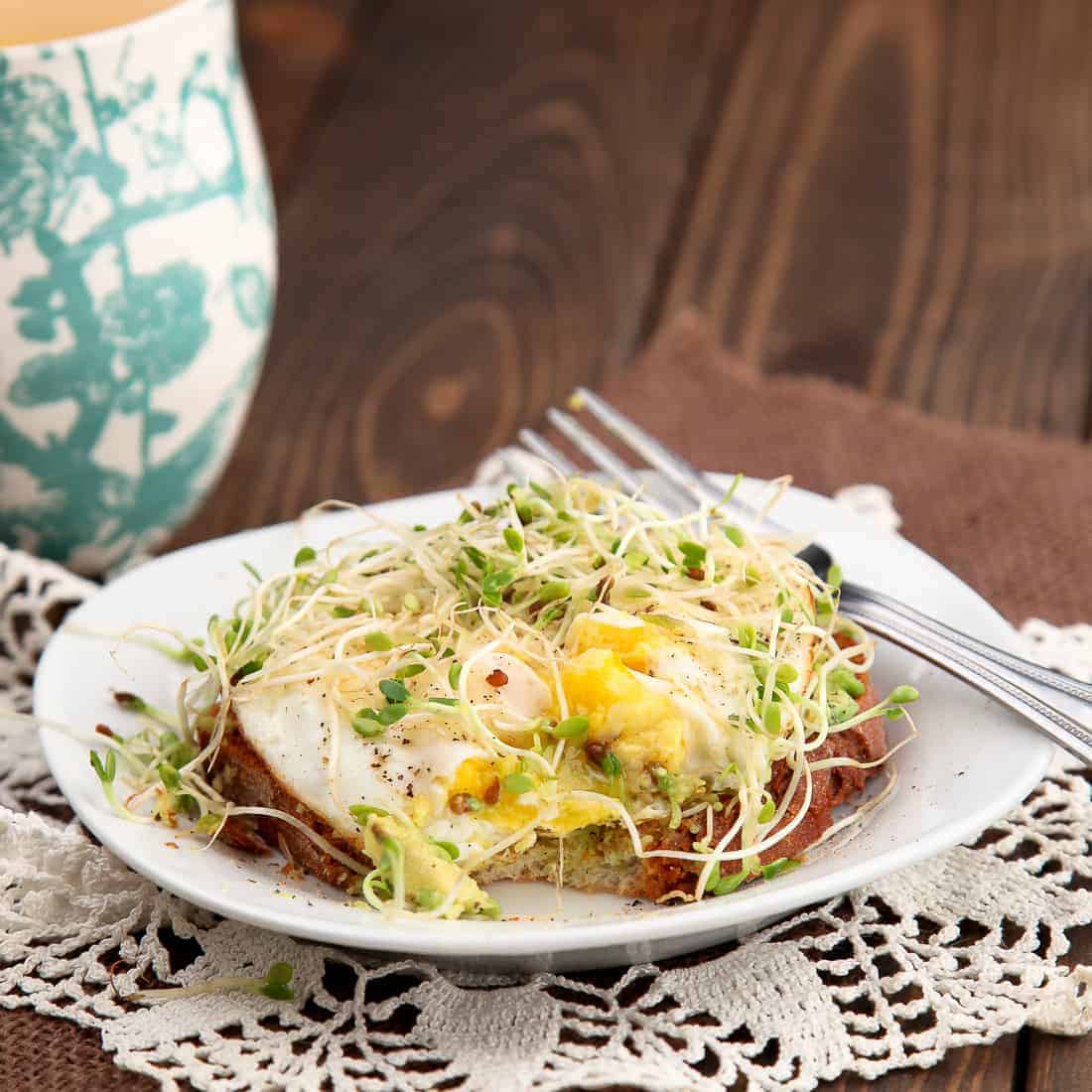 With this resolve, I picked up a loaf of Udi's Gluten-Free whole grain bread and served up a refreshing Sunday brunch. While I prepared these toasts, Lucas caught up on lost sleep from his recent China trip, waking only when the finished platter sat on the table in front of him with a cup of steaming hot coffee. One bite and he decided Sundays are awesome. And so are these toasts. "No gluten" doesn't mean you have to miss out on sopping up a runny egg with a crispy slice of toast. No siree! And when you're done licking the plate, you'll wonder how such a light dish could make you feel so full.
Ingredients
4 slices of gluten-free whole grain bread, toasted
1 avocado
4 eggs
About ¼ cup alfalfa sprouts
Freshly shaved parmesan cheese
Salt and pepper, to taste
Instructions
Divide the avocado between the four pieces of toast, spreading it evenly over the bread.
Spray a small skillet with cooking spray and heat it over medium heat.
Crack an egg into the skillet and cook, covered, until the egg white is just set on the bottom. Quickly flip the egg over to cook the other side, just until the white is set, but the yolk is still runny, about 30-45 seconds. Transfer the egg to the avocado-topped toasts. Repeat until all 4 eggs are cooked. (If you have a larger skillet and are much more skilled with a spatula than I, feel free to cook all 4 eggs at once! I am too clumsy and break the yolks when cooking more than one).
Sprinkle each egg-covered toast with salt and pepper to taste. Layer a few shavings of parmesan cheese and a tablespoon of alfalfa sprouts on top.