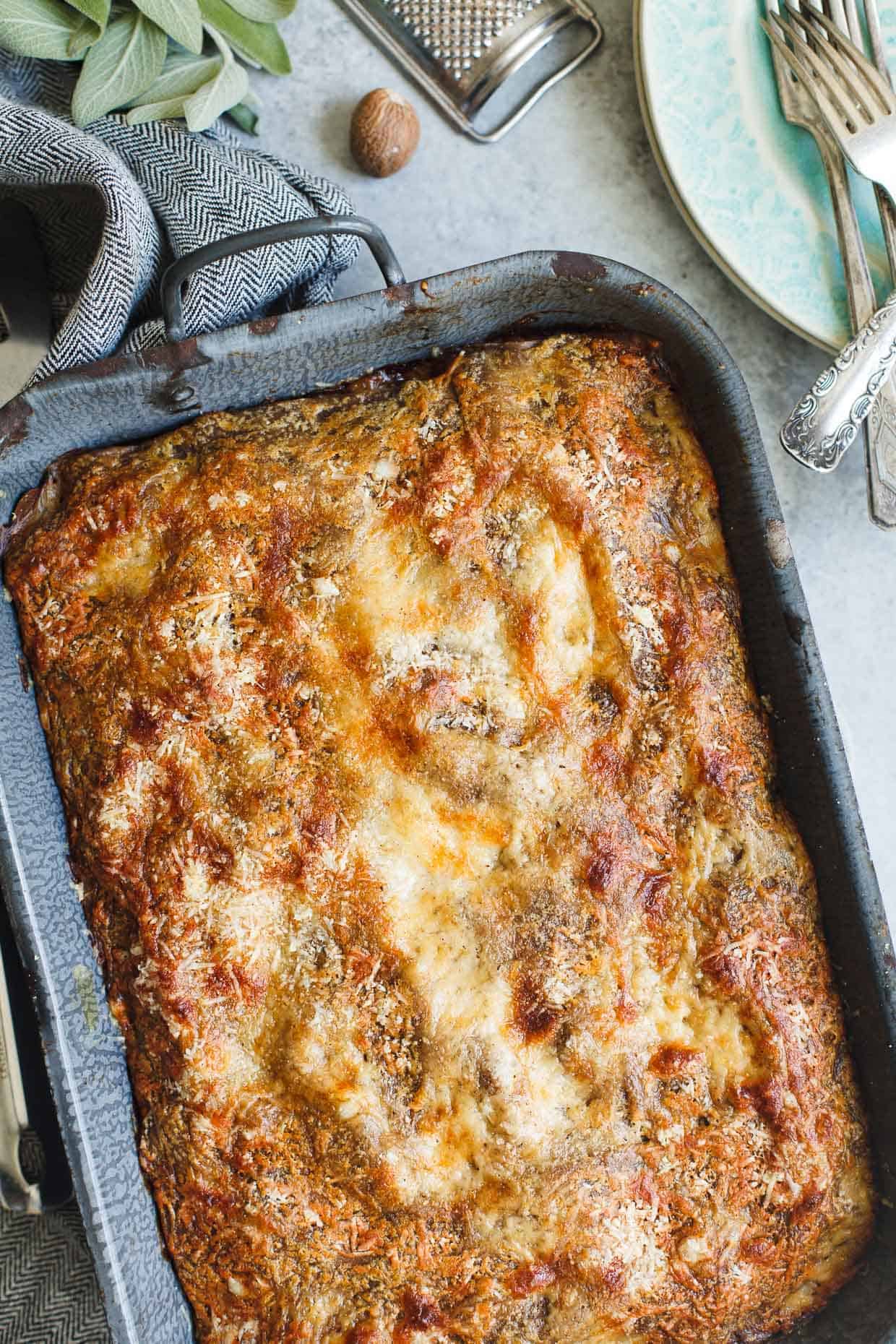 Lasagna from scratch was the first dish I made Lucas. He says it's when he fell in love with me, but that was like our third date, so probably an exaggeration. On the other hand, it might also be the reason I have a husband, so I keep making it. This butternut squash & turkey lasagna with homemade chestnut pasta is equally alluring, so if you're in the market for love, it comes highly recommended.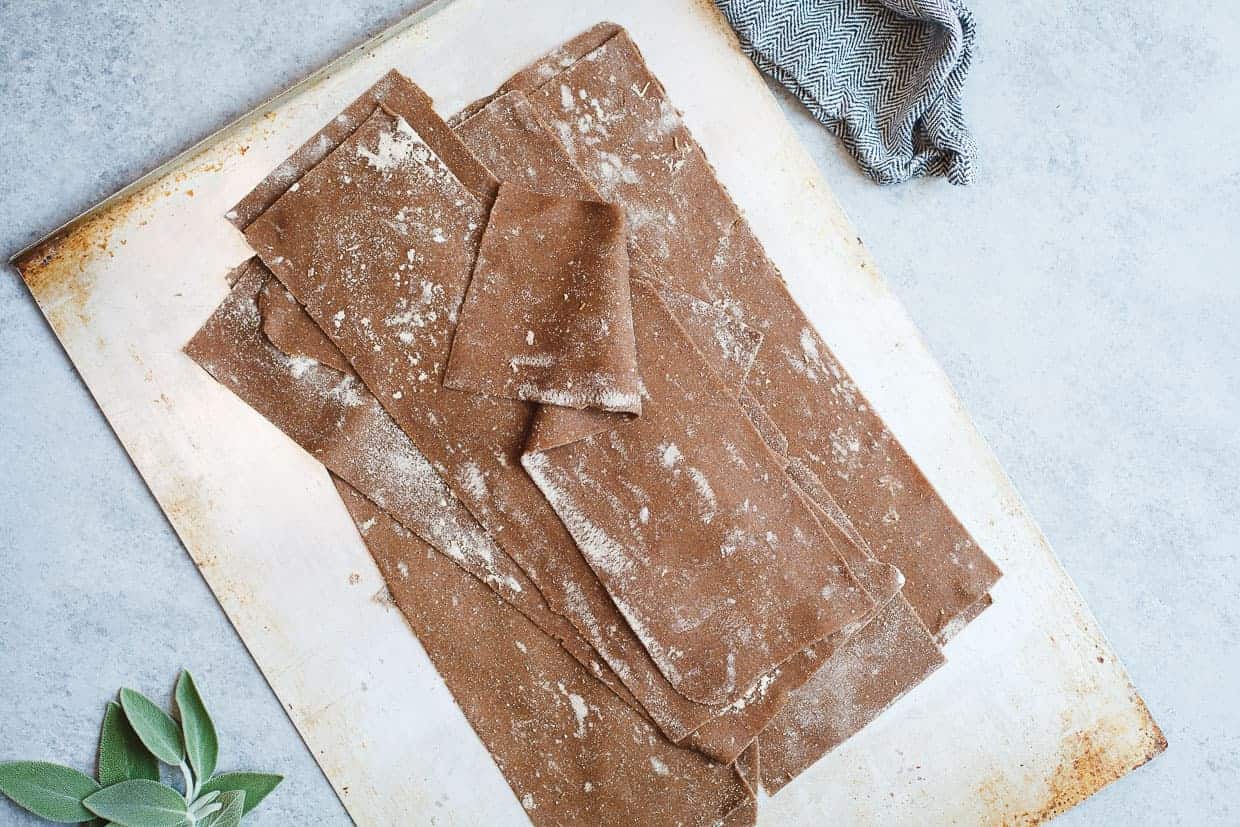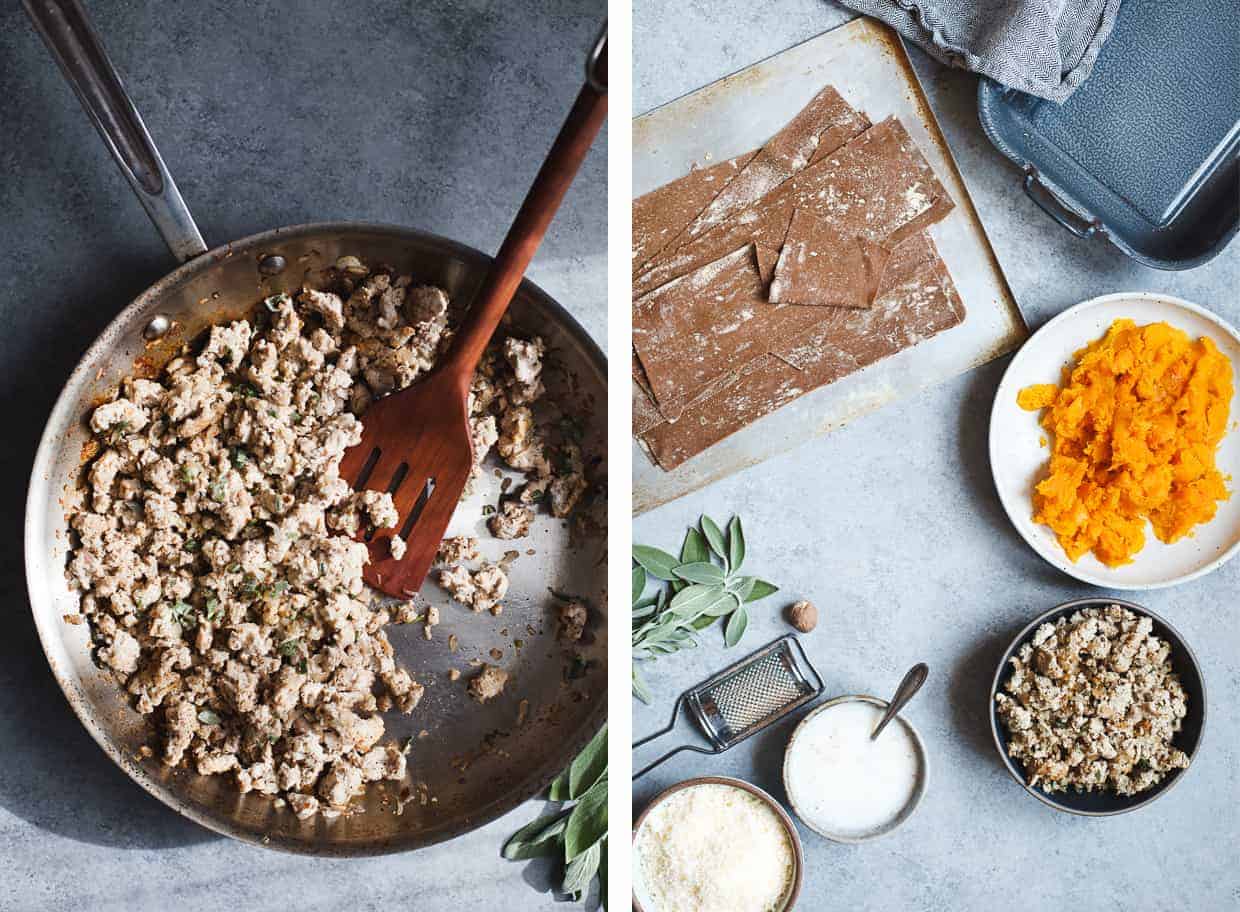 I'm excited to partner with Foster Farms to bring you this gluten-free lasagna with their free-range, organic ground turkey to welcome fall to the Bay Area (finally).
Back in the days of that love luring lasagna, I didn't even have a pasta roller; I planned to just get at it with a rolling pin and some elbow grease. Those pearls of sweat mixed into the dough? THAT'S love, honey. Fortunately our landlady brought down her unused German hand-crank pasta roller that I clamped down to the coffee table in my itty-bitty in-law cottage to make the whole affair much more reasonable. I made that same lasagna bolognese many times early in our relationship. (So really, maybe she's the reason I have a husband who loves me...).
Shortly after I went gluten-free, my friend Angi started coming over for a weekly dinner. She's heard stories of my epic lasagna and lamented for years that we became friends too late. She still reminds me that she's never had my homemade pasta (except for that one time early in my gluten-free days when we tried - horribly unsuccessfully - to make quinoa pasta.). Angi, come over, this one's for you. Love me again?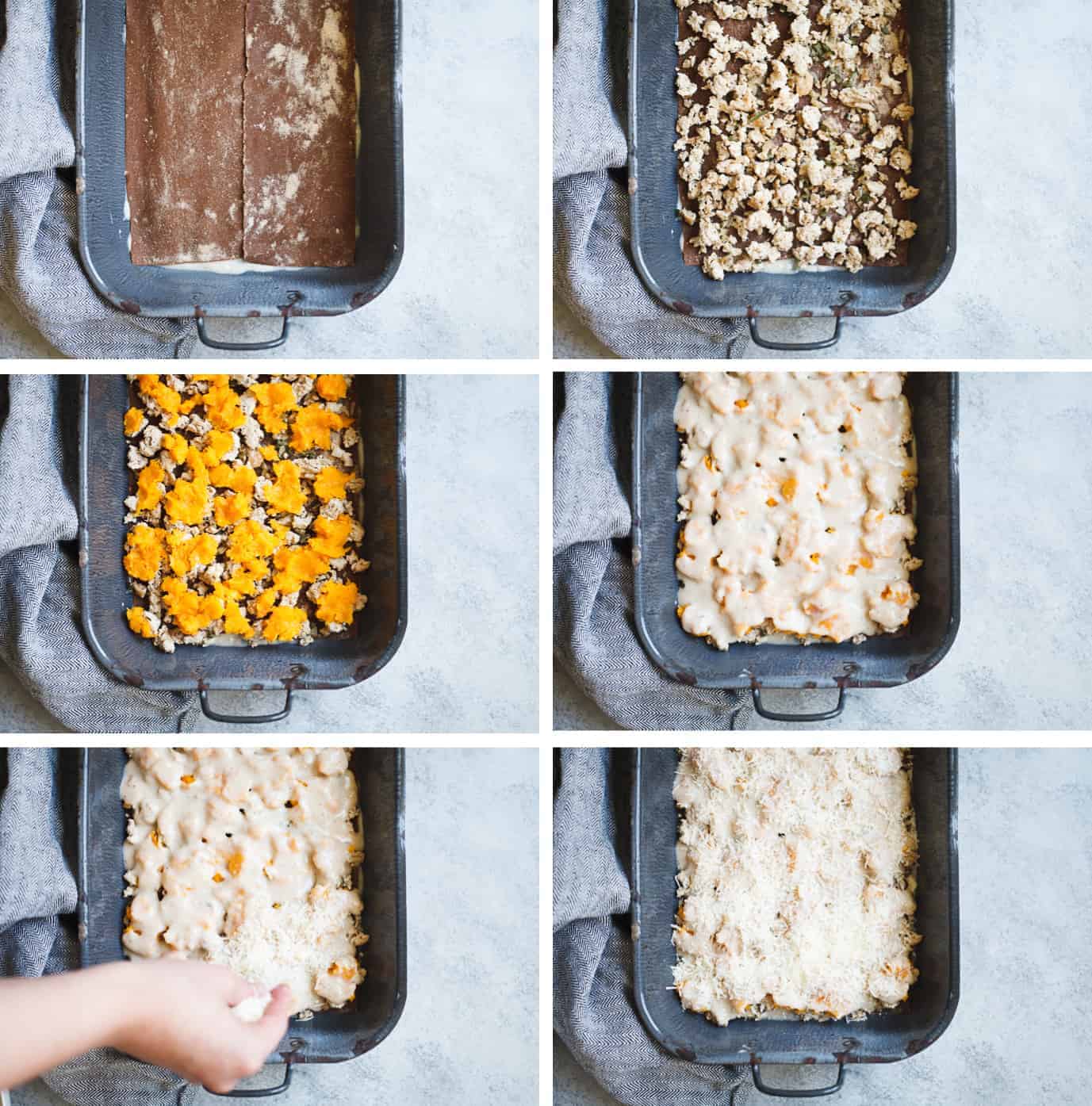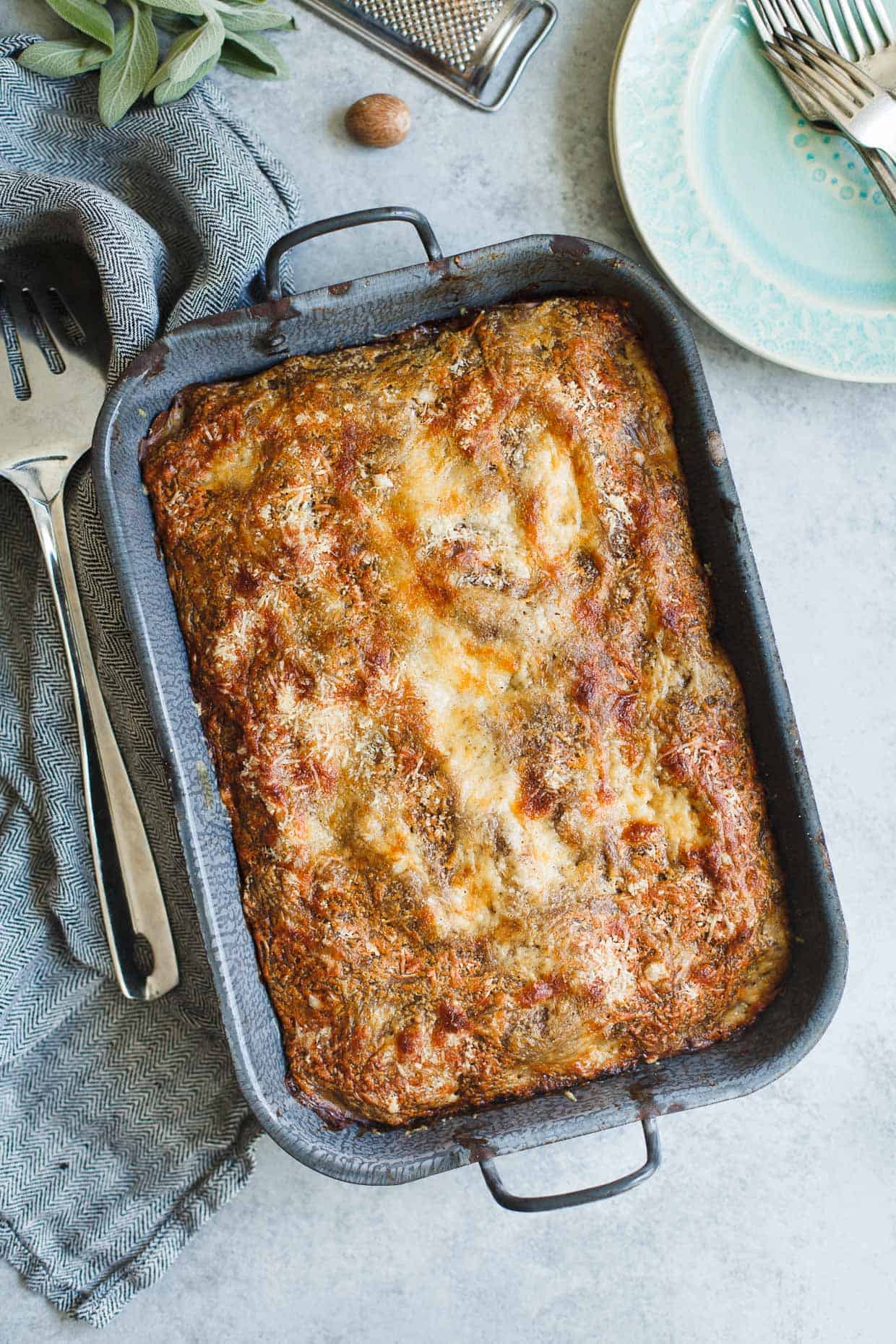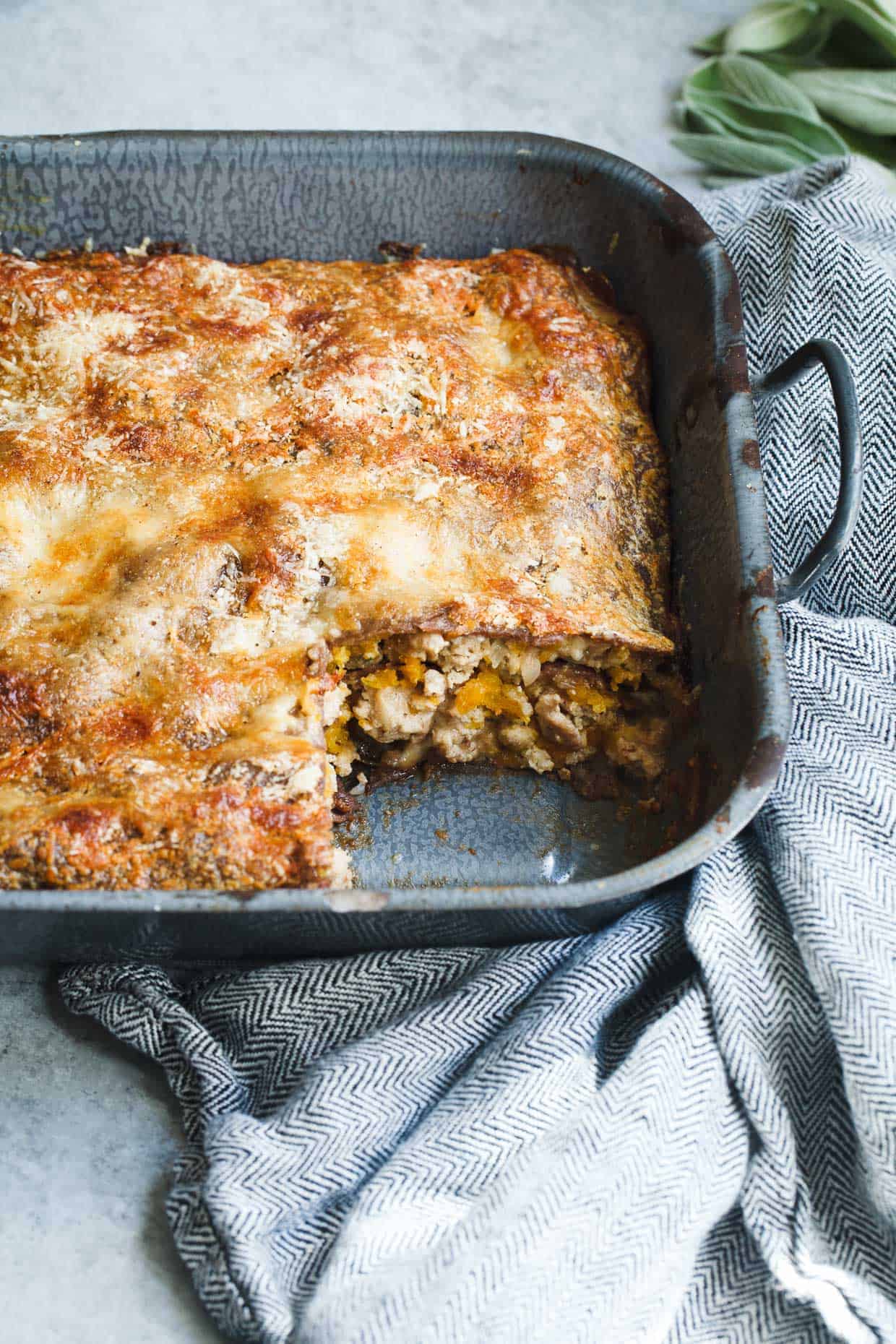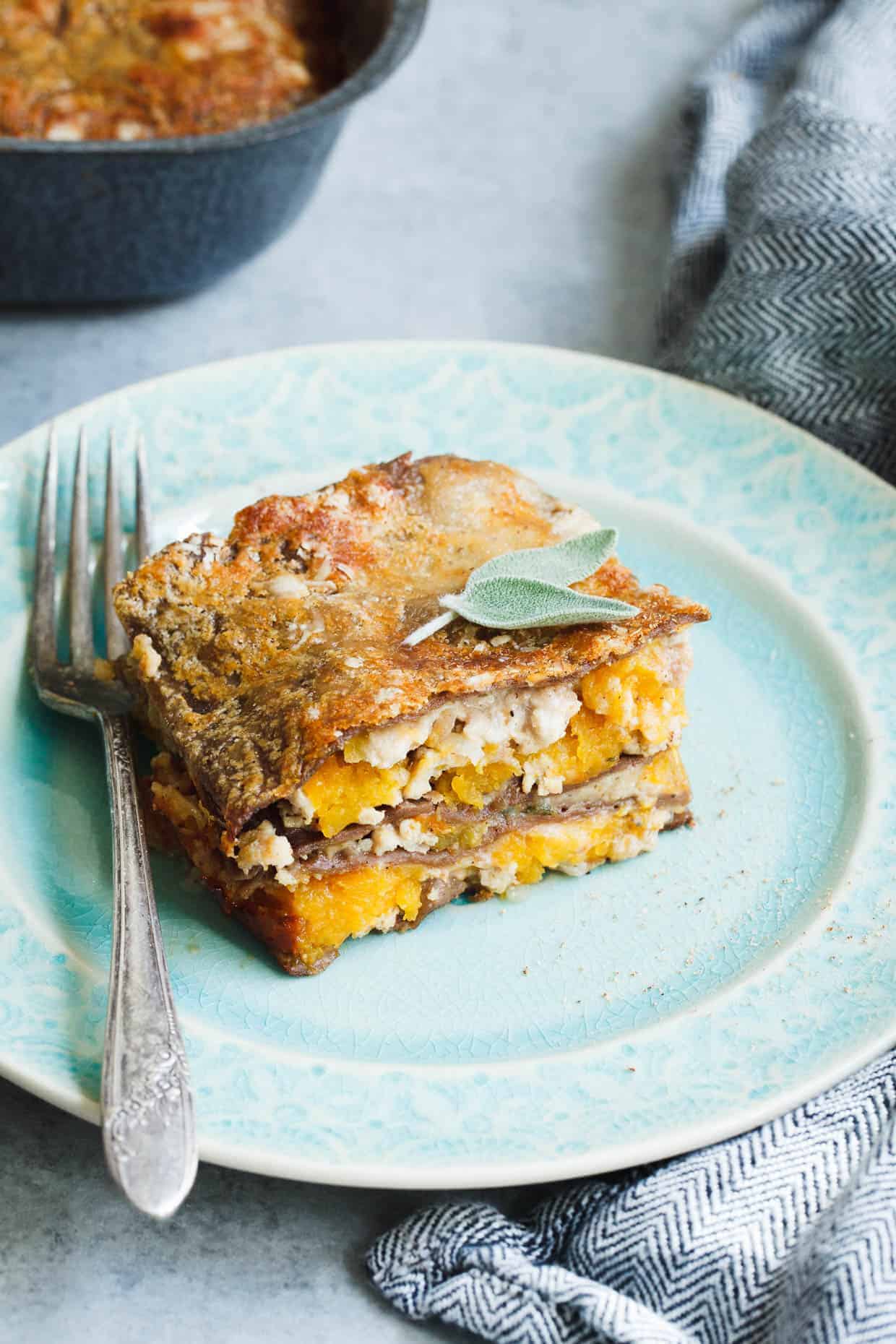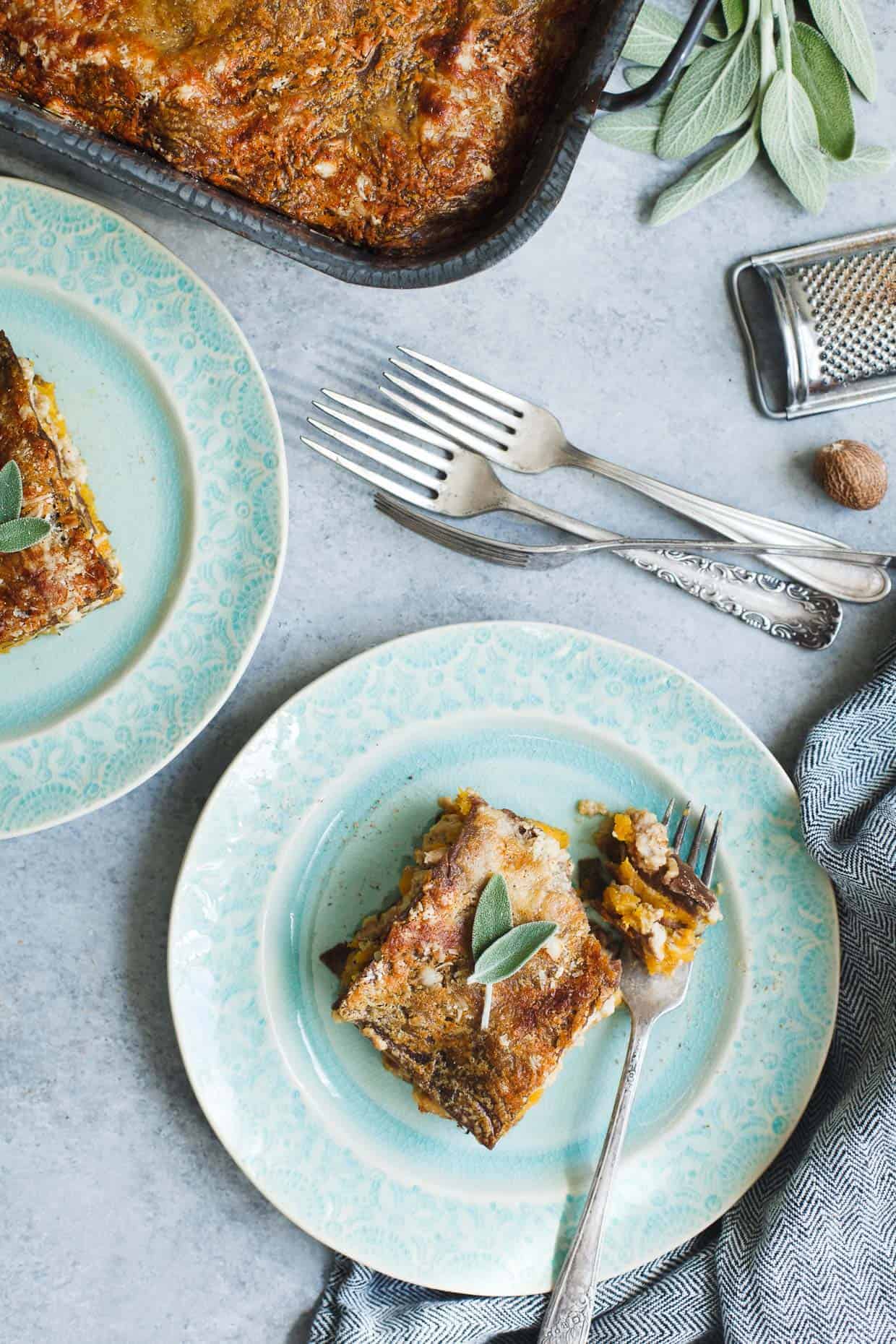 This new recipe uses that same salty nutmeg béchamel from my early lasagna, but mixes things up with gluten-free sweet chestnut flour pasta sheets and layers that highlight California's organic ingredients. First up is a layer of caramelized shallots and fresh sage seared up with Foster Farms Organic Ground Turkey. When cooked up with aromatics, ground turkey soaks up their flavors for a lean protein that's delicious, juicy, healthy, free-range, and grown locally with no hormones, steroids, or antibiotics (whew!). We top that with a bed of roasted butternut squash then douse the whole thing in béchamel and fresh parm (bc: CHEEEEEESE).
The sweet nutty chestnut flour pasta complements the butternut squash, while turkey adds a savory note that balances it out. This butternut squash lasagna is sweet, creamy, seasonal, and boasts freshness. If you don't want to make homemade pasta, feel free to sub in your go-to lasagna noodles! You could even try making the béchamel with chestnut flour if you don't want to lose that flavor. Either way, ready yourself to find love.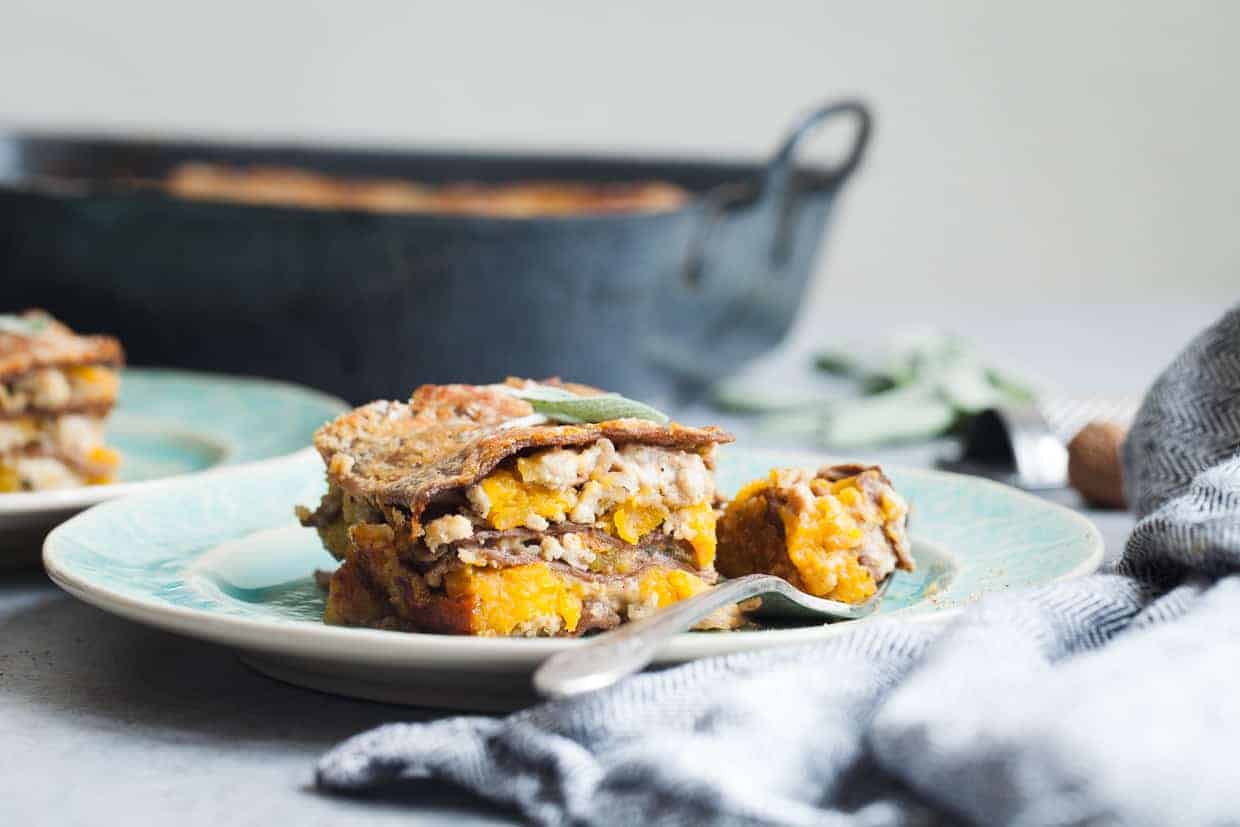 Disclosure: Special thanks to Foster Farms for sponsoring this post! And thanks to you for supporting the brands that keep Snixy Kitchen cooking!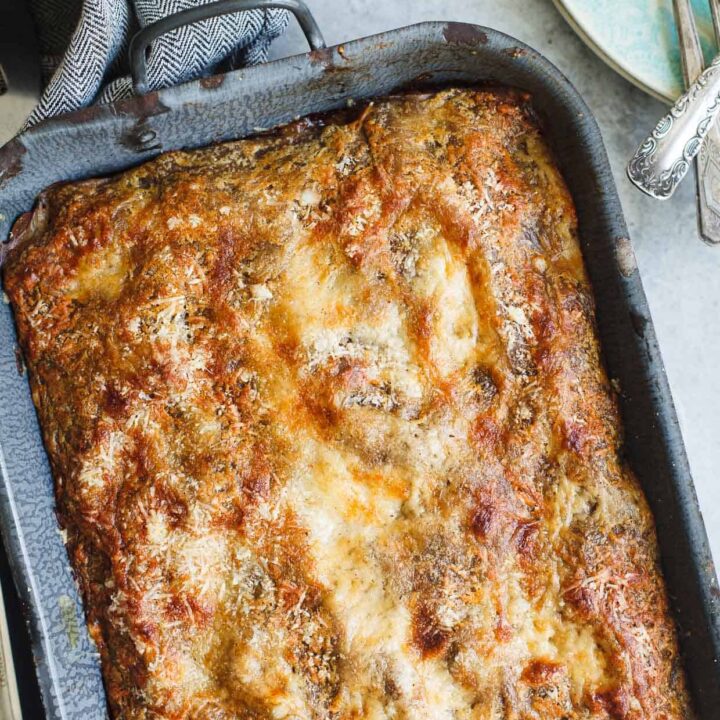 Butternut Squash Lasagna with Chestnut Pasta
Ingredients
Lasagna
2½lbs butternut squash, halved and seeds removed
2 tablespoons olive oil
1 tablespoon minced garlic (about 3 cloves)
1 cup minced shallots (about 2 large)
1lb Foster Farms Organic Ground Turkey
2 tablespoon chopped fresh sage
Salt & pepper, to taste
4½ ounces finely grated parmesan (2-3 cups)
Béchamel
7 tablespoons unsalted butter
⅓ cup sweet rice flour
4 cups milk
2½ teaspoons salt
¾ teaspoon ground nutmeg
Instructions
Preheat oven to 450°F.
Prepare the fresh pasta sheets or, if using store-bought, prepare the lasagna sheets according to the directions on the package, if needed.
Place squash on parchment or silpat mat-lined baking sheet, cut side down, and roast for 30 minutes, or until soft. Scoop squash flesh into a bowl and mash it with a fork.
Heat olive oil over medium heat in a large skillet. Add garlic and shallots and cook, stirring, until soft and beginning to brown.
Add organic ground turkey, fresh sage, and ¼ teaspoon each salt & pepper (or more depending on your taste!). Cook, stirring, until the meat browns and cooks completely through. Transfer to a bowl to cool.
Meanwhile, prepare the béchamel. Melt butter in same large skillet over medium heat. Add sweet rice flour and whisk until smooth. Continue cooking, whisking, until golden brown, about 2-3 minutes.
Meanwhile, heat milk in saucepan until just about to boil. Add milk to butter and flour mixture in three parts, whisking continuously until very smooth.
Bring to a boil. Continue cooking until the béchamel thickens, about 1-2 minutes. Remove from the heat and whisk in salt and nutmeg.
In a 9×13 casserole dish or baking pan, spread a very thin layer of béchamel along the bottom of the pan. Layer 3-4 layers of pasta, ground turkey, butternut squash, béchamel, and grated parmesan, ending with a final layer of pasta, béchamel, and grated parmesan.
Bake for 30-45 minutes, until the top is golden brown and bubbling.