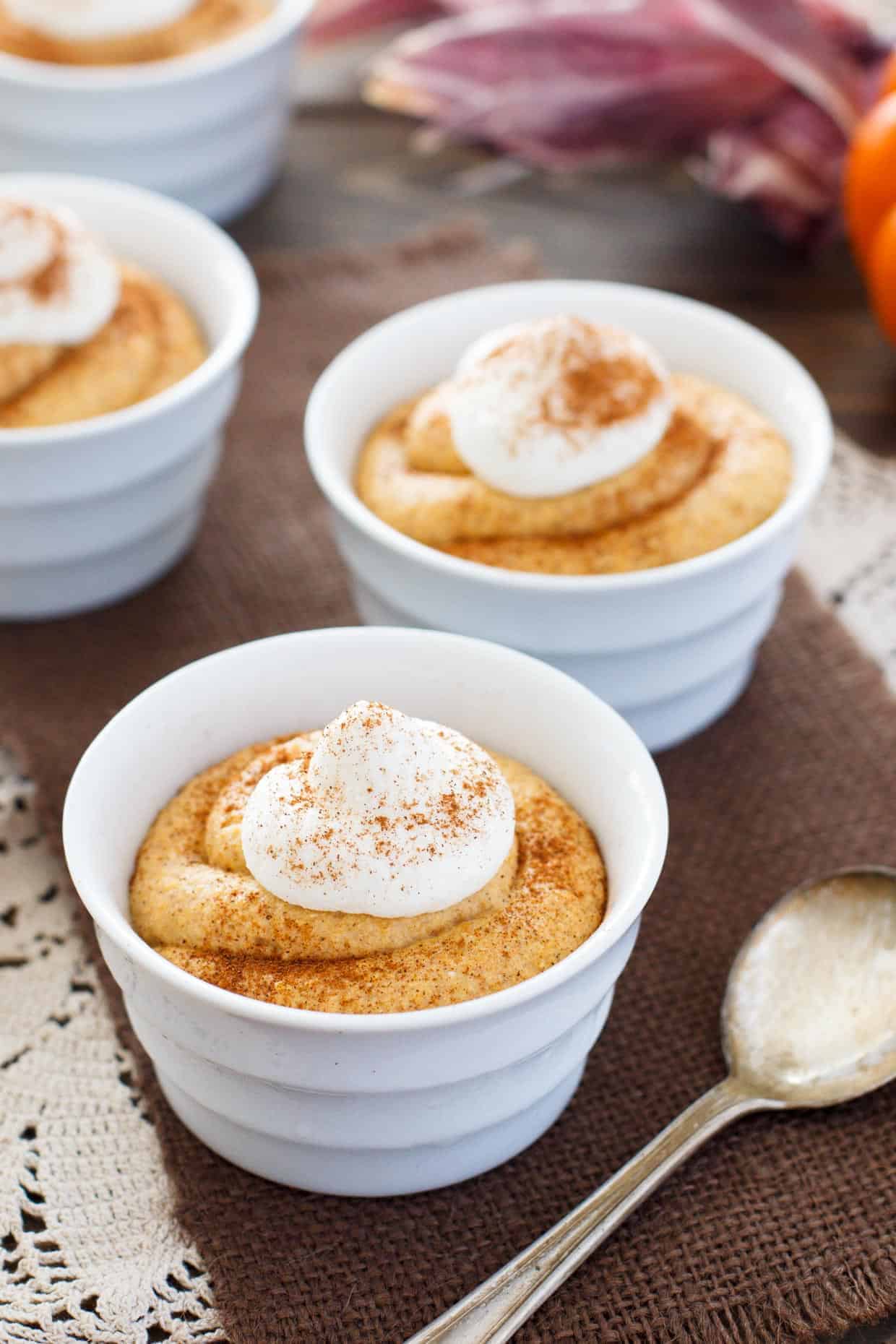 This no bake pumpkin cheesecake mousse is a recipe for those of us in California wishing we could start celebrating fall desserts, but rejecting the oven in this wicked hot late summer. It's what you whip up when your air-conditioner-less house is already 80°F in the coolest hallway when you get out of bed at 9am on Saturday morning in October. This pumpkin dessert will still satisfy all your fall cravings with way less effort (and heat) than baking a pie with a fussy crust.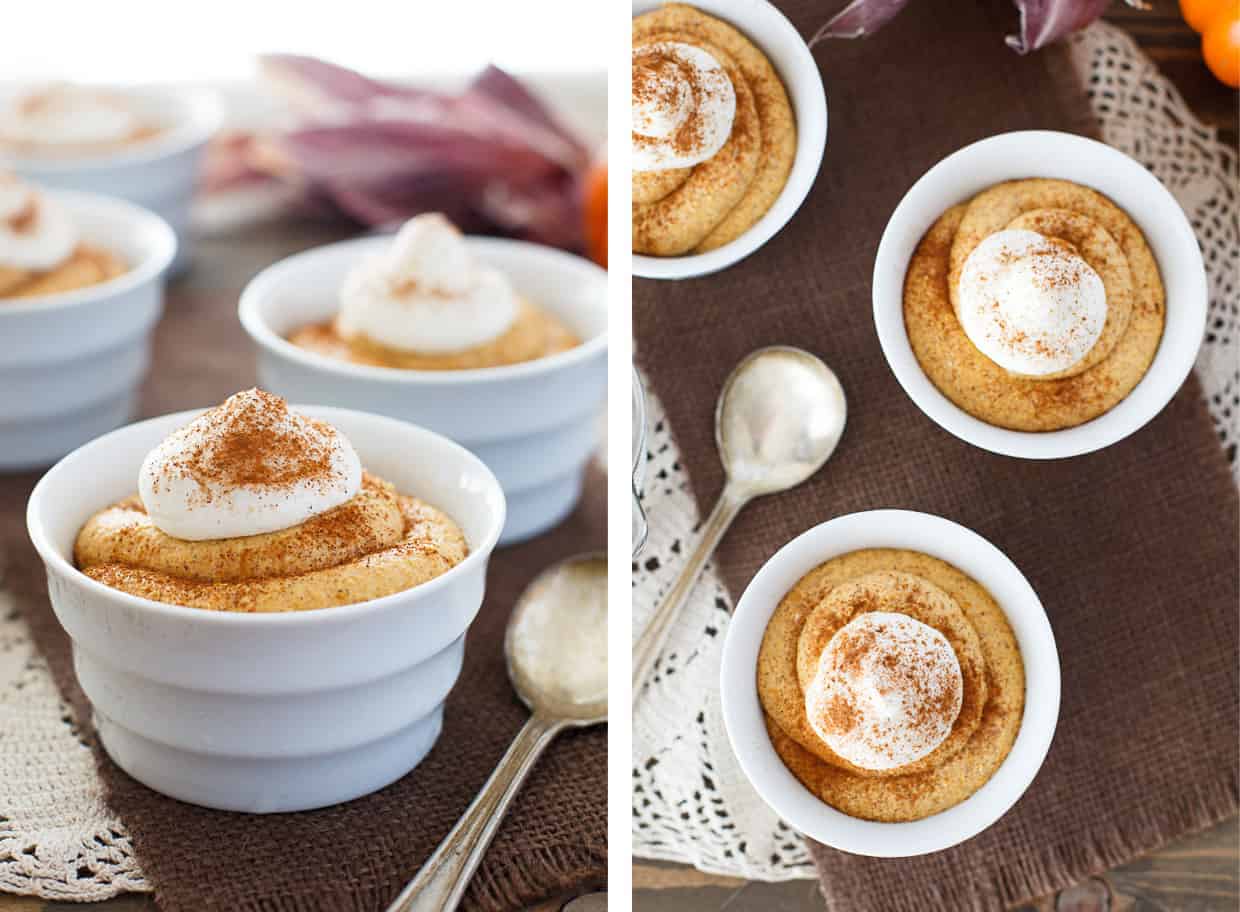 Full disclosure: I knew it was a terrible idea to turn the oven on when I woke up in a sweat, but the several cans of pumpkin purée on my counter beckoned to the season-loving girl in me and I cranked it up to 350°F anyway.
We'd just gotten back from a long weekend visiting my old neighborhood in Philadelphia where the tips of the leaves were just beginning to turn amber in preparation for their impending descent. The sun was still out, but the air had a subtle musty East Coast autumn smell as soon as we stepped off the train. Our day-trip out to the countryside brought back memories of the picturesque fall drive along the Schuylkill River on our way to Pottstown for Thanksgiving my first year in Philadelphia (for non-Philadelphians, that's pronounced "Skoogle River" ... some things still baffle me).
With a rush of fall over me, I craved pumpkin in the most feverish way. Pumpkin pie, pumpkin muffins, pumpkin mac and cheese, pumpkin caramels.
So despite my best judgement, I turned on the oven for a full-on fall treat bake-a-thon. And then (mostly) regretted the decision the moment the kitchen hit a muggy 90°F with no escape except standing in front of the fridge sipping iced tea. A snapshot on my Instagram feed showed a layer of "first snow" somewhere in Alaska.
Over here in California, Lucas and I argued over whether the neighbors could see me shooting pictures of pumpkin cheesecake mousse in my underwear through our sheer curtains (for the record: no, they cannot). Way too hot for clothes inside.
Probably Definitely my own fault.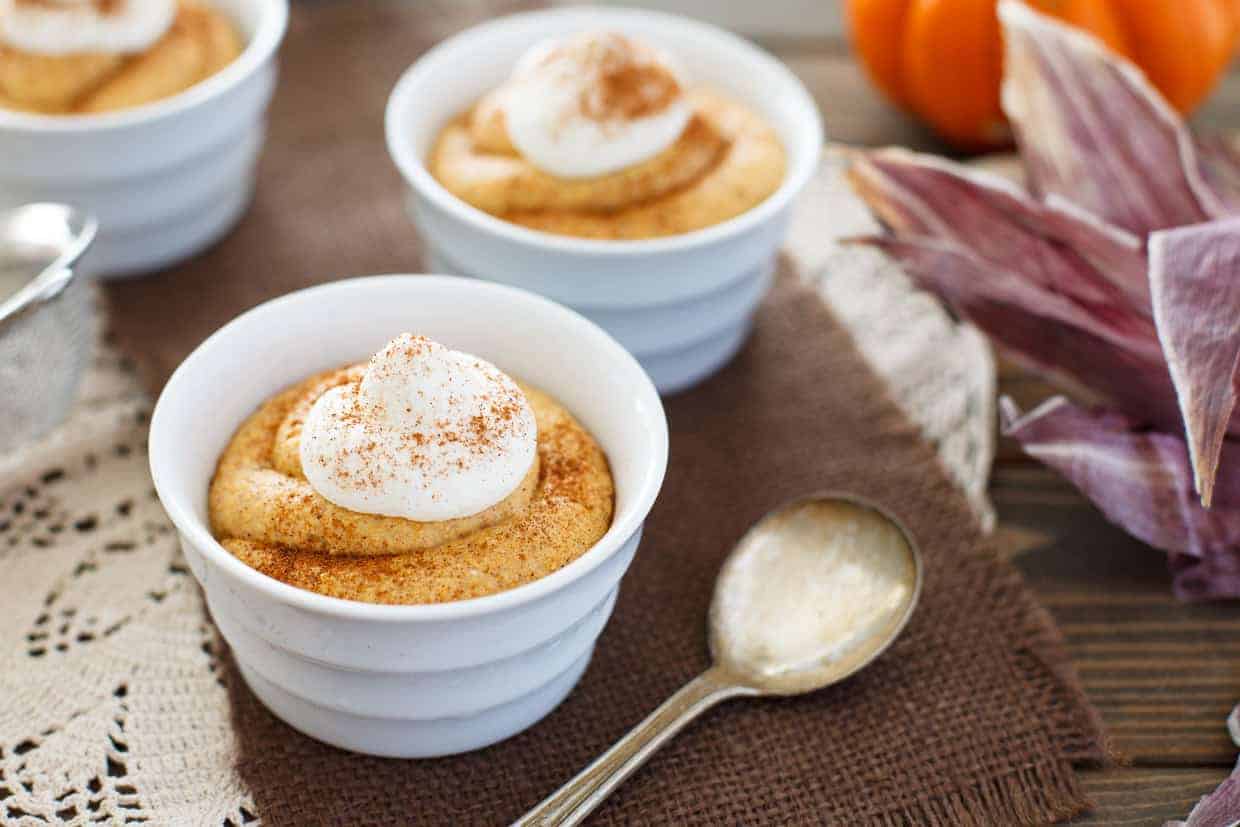 The weather says summer, but my taste buds want fall. Plus I promised after my meyer lemon love affair, I'd welcome pumpkin with welcome arms. So here we are with a few indulgent servings of chilled no bake pumpkin cheesecake mousse. This recipe is so simple that you can whip it together in about five minutes flat. On the road to making healthy pumpkin muffins (recipe coming soon), I found myself with 6 ounces of leftover cream cheese and half a can of pumpkin purée that I couldn't very well let go to waste. So badda bing badda boom: no bake pumpkin cheesecake mousse.
Each spoonful is light and airy with a spiced pumpkin pie flavor throughout and a tang of cream cheese. Then we dropped a cloud of cinnamon whipped cream on top for good measure - the way pumpkin pie was meant to be eaten. The kind of nostalgic dessert that helps you pretend the melting heat is really just a warm autumn fireplace.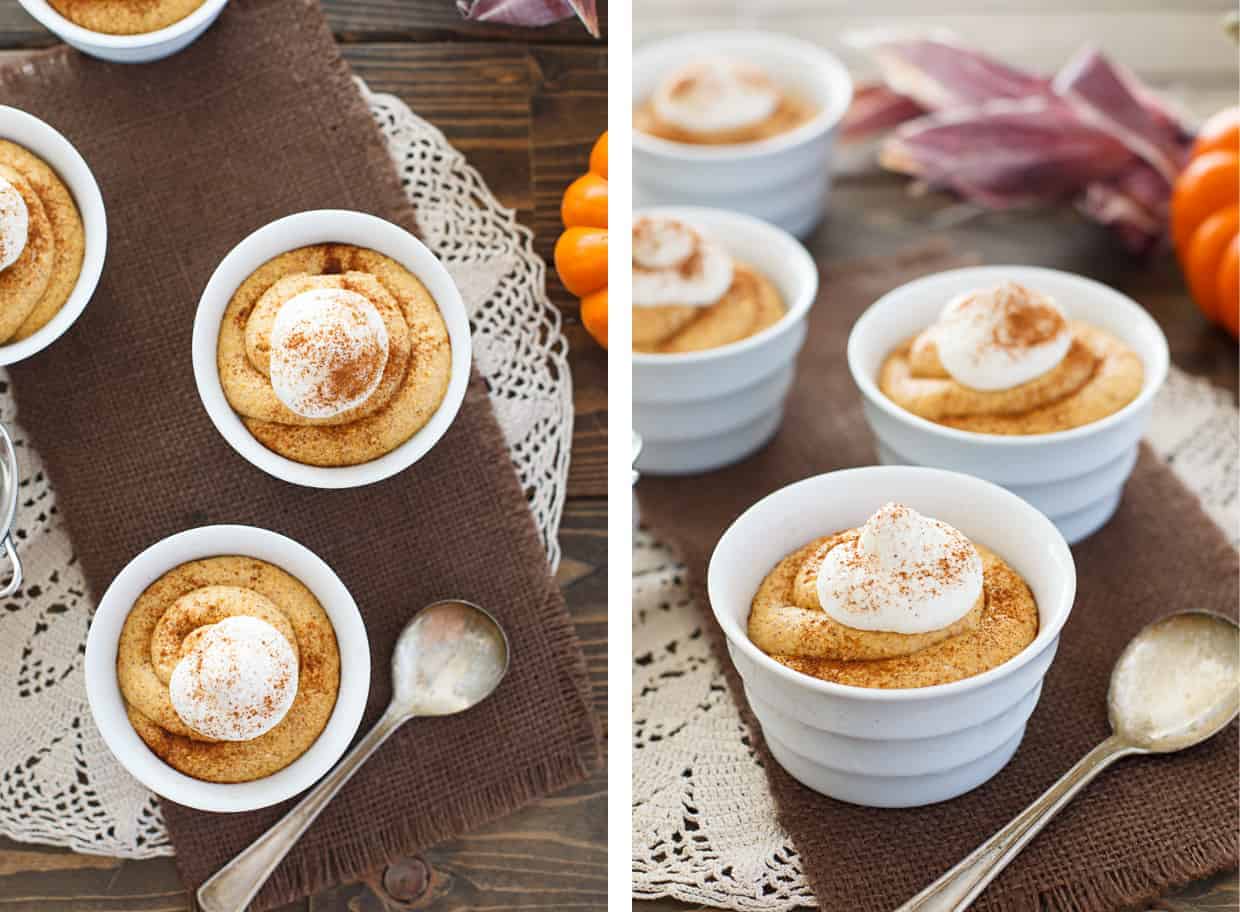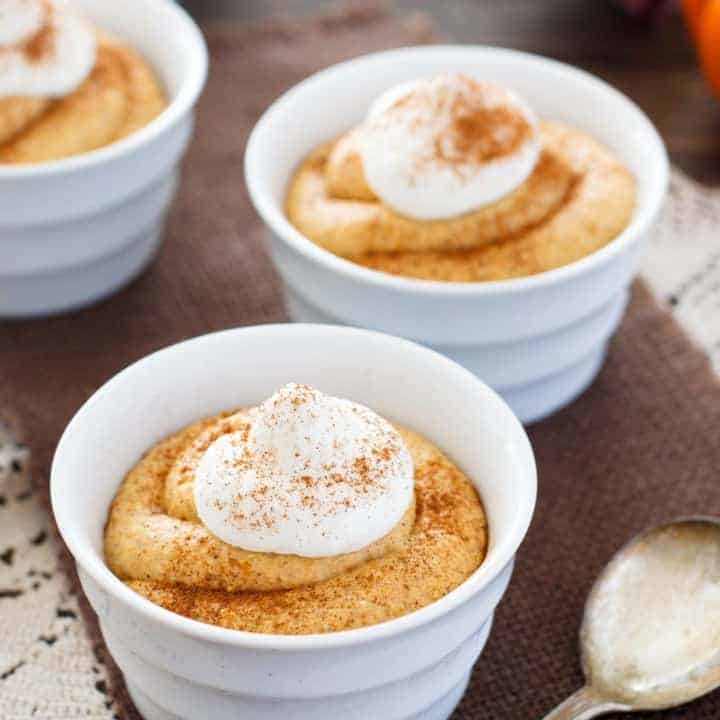 No bake pumpkin cheesecake mousse
Ingredients
1-½ cups heavy whipping cream
1 cup powdered sugar
1 teaspoon vanilla extract
6 ounces cream cheese
1 cup pumpkin puree (not pumpkin pie filling)
1-½ teaspoons ground cinnamon
½ teaspoon ground nutmeg
¼ teaspoon ground ginger
Pinch of ground cloves
Optional: ½ cup crushed up ginger snaps to line the bottom of the cups (but only if serving the same day, or they'll get soggy).
Instructions
In the bowl of a stand mixer, whisk the whipped cream on high speed until it begins to froth, a couple of minutes.
Add powdered sugar and vanilla and continue beating until soft peaks form. Transfer the whipped cream to a bowl and set aside.
In the bowl of the stand mixer (no need to clean it), add the cream cheese and beat on medium speed until smooth.
Add the pumpkin puree, cinnamon, nutmeg, ginger, and cloves and mix until well combined, scraping down the sides as necessary.
Fold in all but one cup of the whipped cream and mix until completely smooth.
Using a piping bag fitted with a large tip*, pipe the mousse into 4-6 small ramekins.
Optional: Line the bottom of the ramekins with crushed gingersnaps.
Pipe a dollop of the reserved whipped cream on top of each ramekin and sprinkle with cinnamon.
Chill for at least an hour before serving. Keep any leftovers chilled for up to two days.
Notes
*If you don't have a piping bag and pastry tips, you can also cut the corner off of a gallon-sized Ziploc bag or just scoop the pumpkin cheesecake mousse into the dessert cups.
You might also like this
No Bake Caramel Cheesecake Mousse with Candied Walnuts
: