Avocado green goddess sandwiches layered with creamy dill havarti, cucumber slices, shaved zucchini, and sprouts on a crusty gluten-free loaf slathered with whipped herbed avocado spread.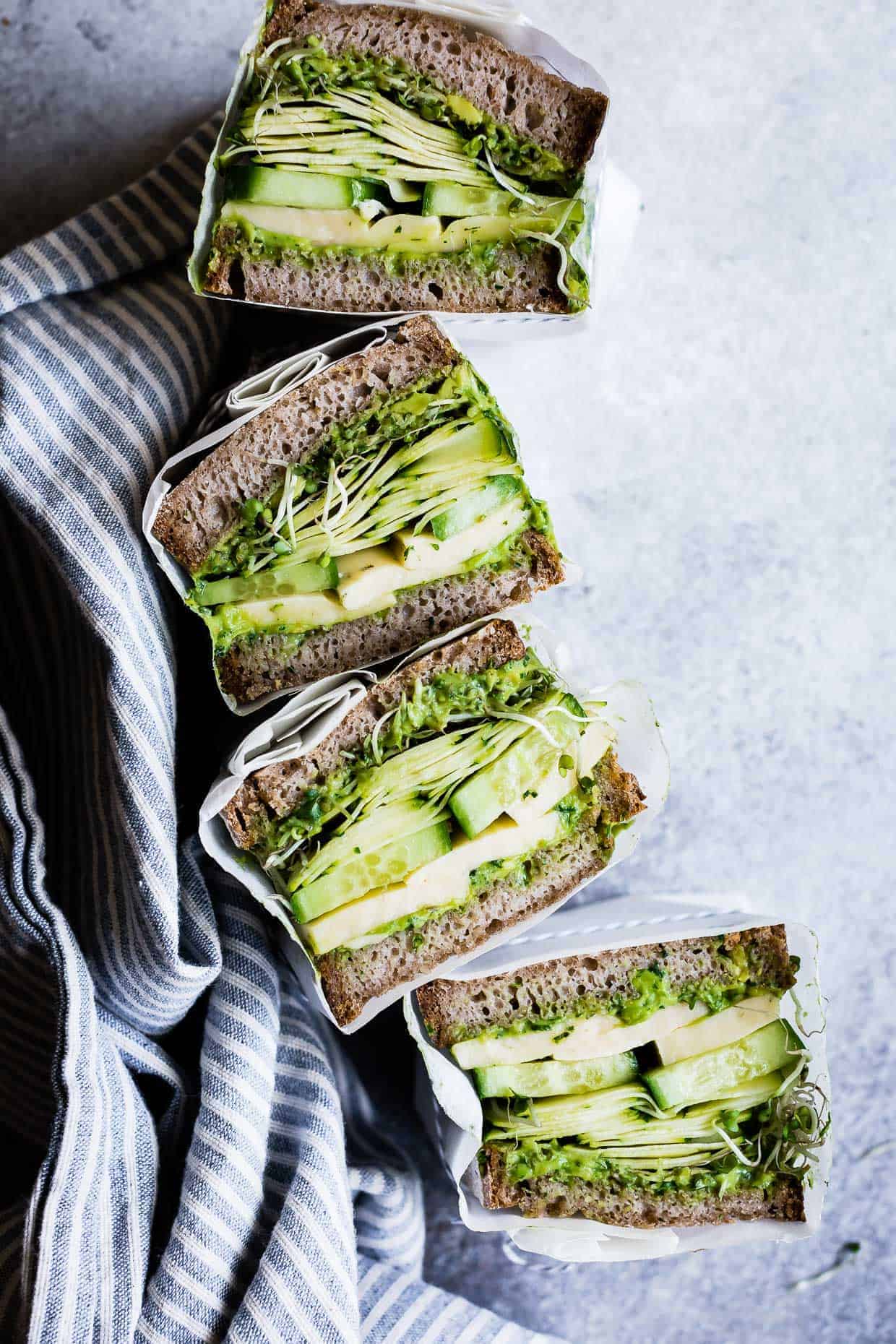 With these avocado green goddess sandwiches layered with dill havarti, I've just rediscovered the joy of sandwiches. Even before going gluten-free, I wasn't too keen on sandwiches. Confession: my mom packed me a sandwich every day of elementary school. And every day, I didn't eat it, too afraid to tell her I didn't like them. I'm now ashamed of the waste, not to mention all the time she could have saved! More than two decades later, I'm getting my payback with a finicky toddler who says she wants something and then suddenly - just like that - definitely does NOT want that something...how dare I offer it to her!
Except cheese, of course. She still always wants that.
So sandwiches - and this avocado green goddess sandwich, in particular. This is the third dish in my summer menu video series partnership with Roth Cheese: lunch. First I made a sunflower seed gouda pesto condiment. Then we ate a breakfast of cheesy savory oatmeal bowls. Now, lunch: these bright summery cheesy sandwiches. Oh yes, these sandwiches. Scroll to the bottom for the video & recipe!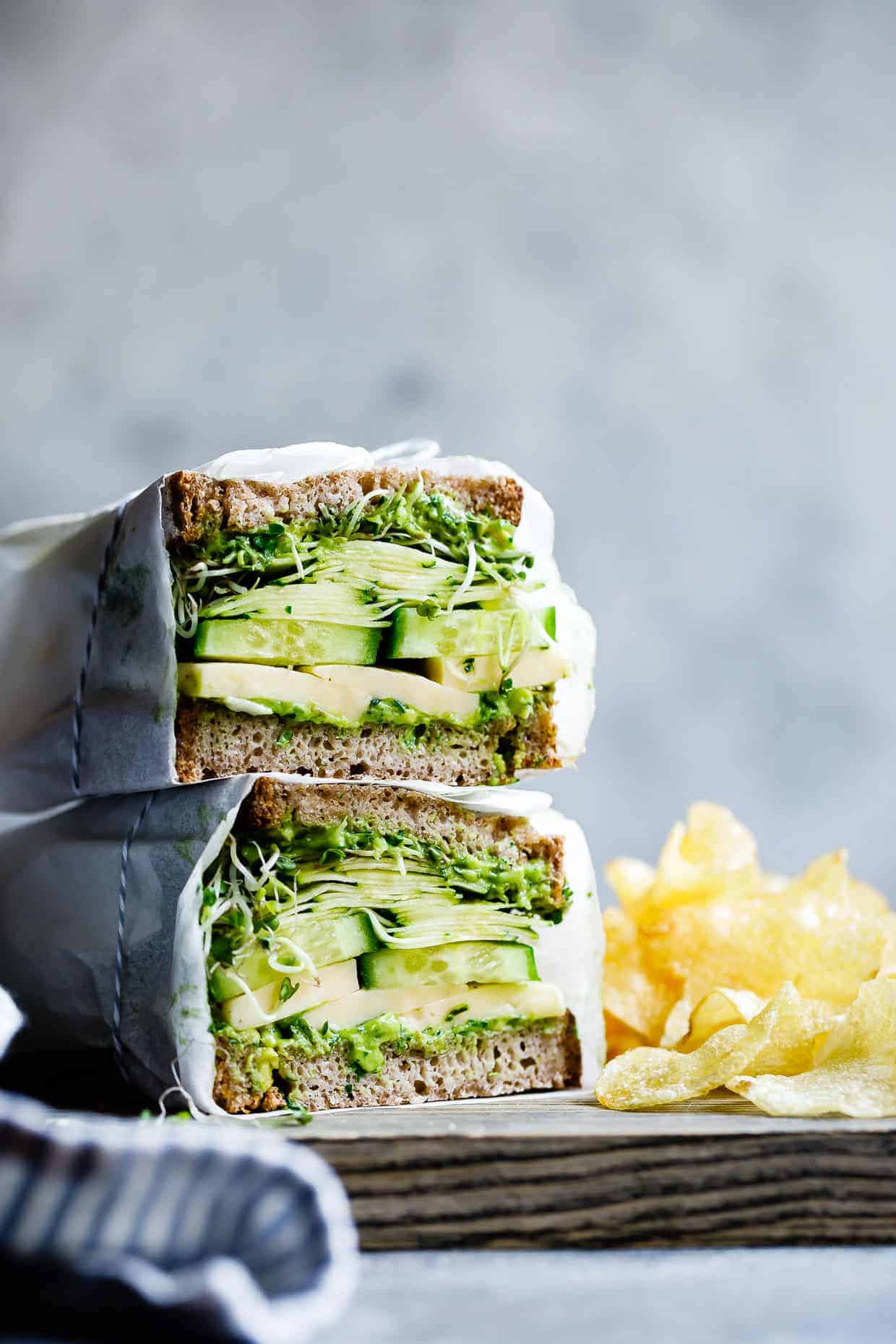 Second only to having excellent cheese, a good sandwich depends on the bread. In this case, I've found the perfect gluten-free vehicle to eat more cheese without only eating cheese for lunch (no shame in that though - still absolutely acceptable to do). This gluten-free boule loaf changed my life and my whole perspective on sandwiches. One of our workshop attendees brought a few loaves from her bakery (Arise Bakery) to share. I wasn't in the room when the slicing happened and when I mindlessly took my first bite, I could have sworn I'd made a huge mistake and eaten something full of gluten. I had to ask to be sure! It's unbelievably delicious.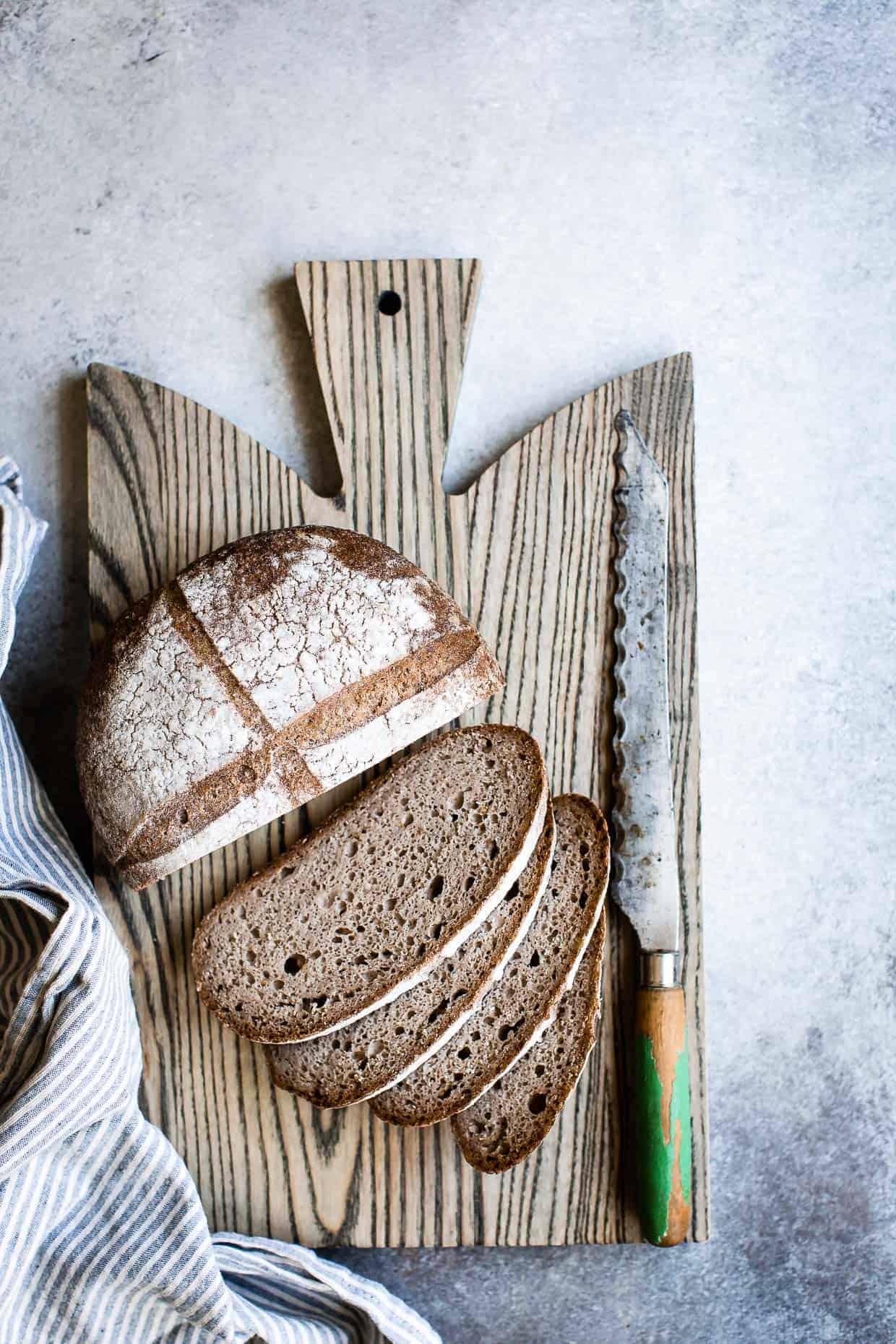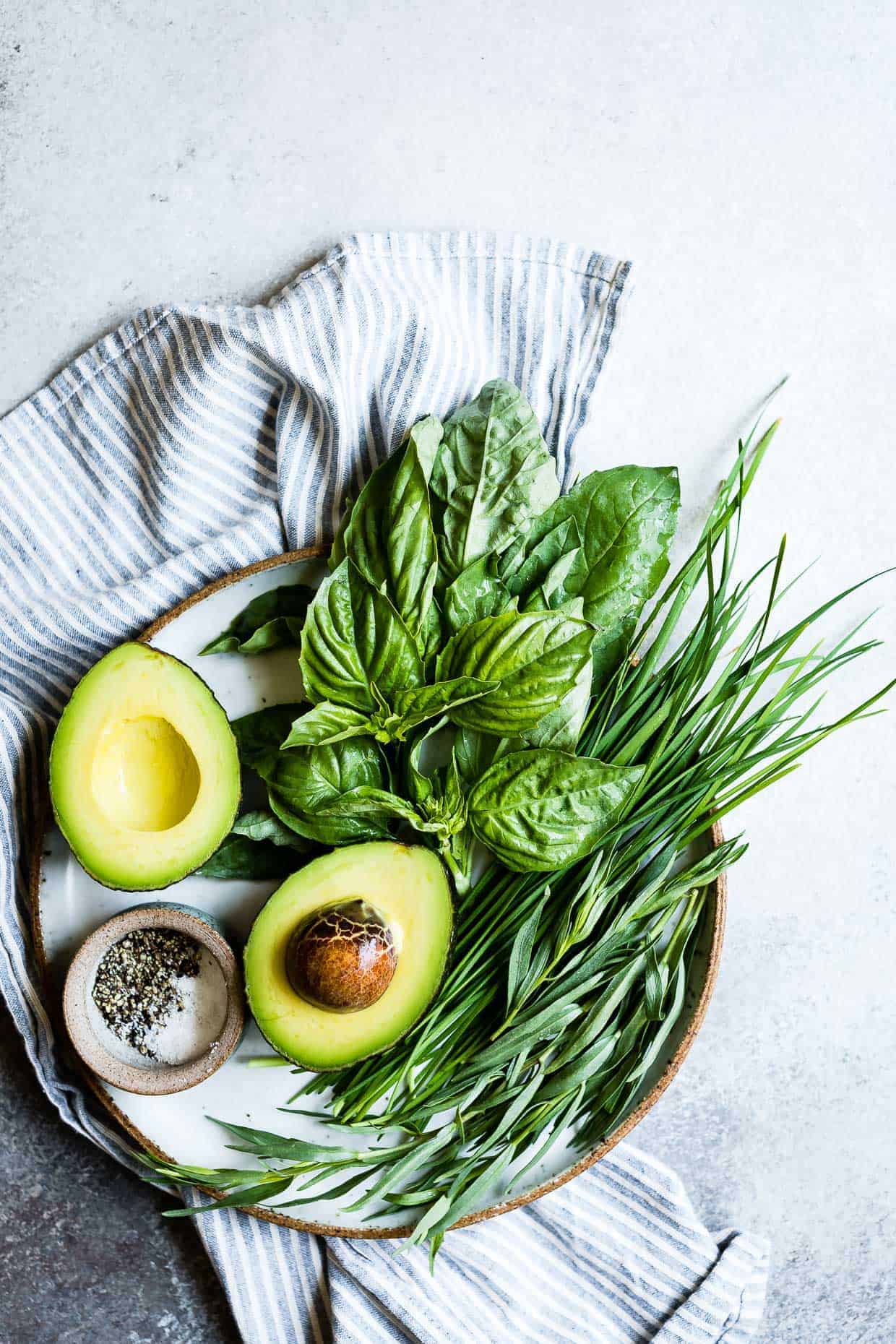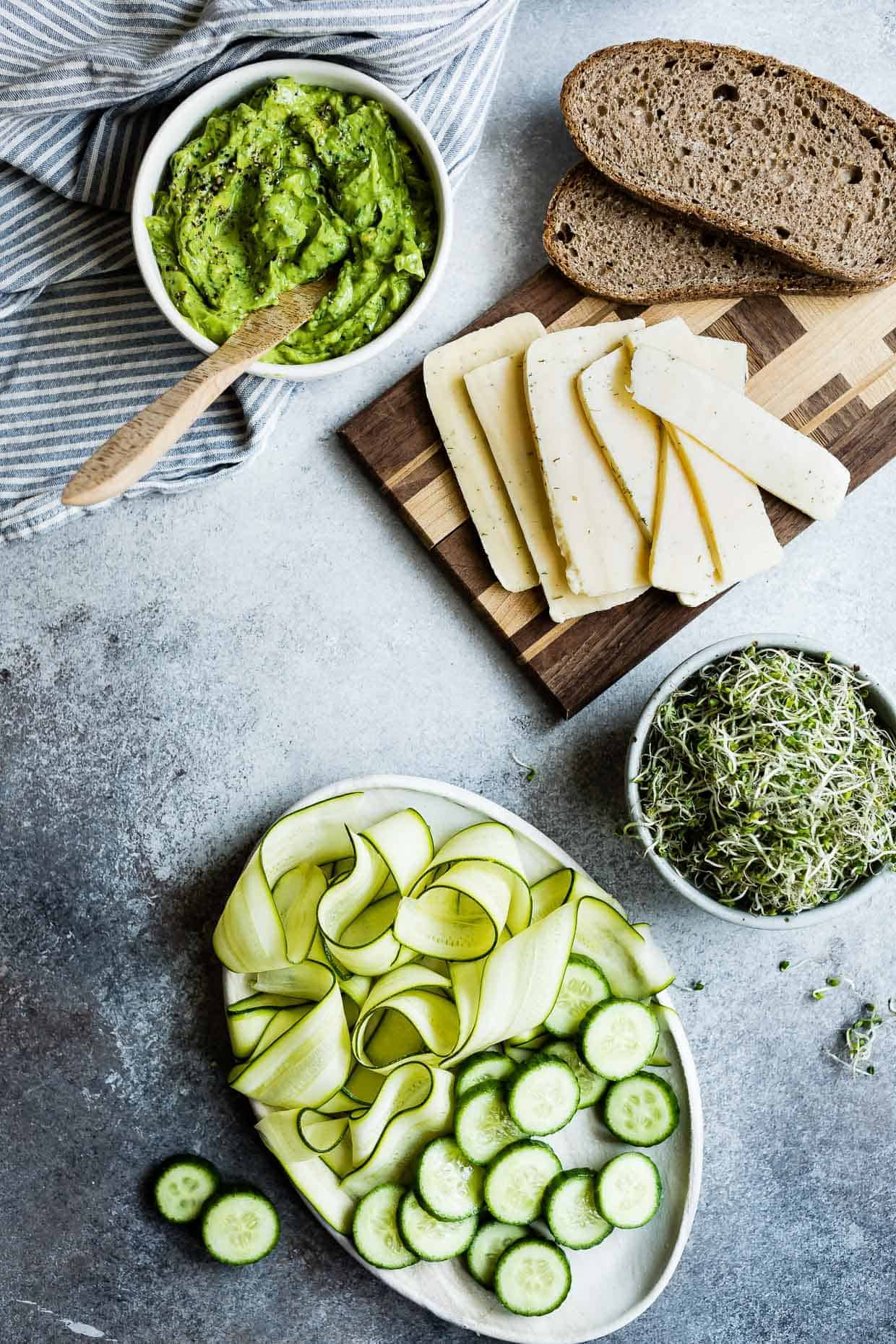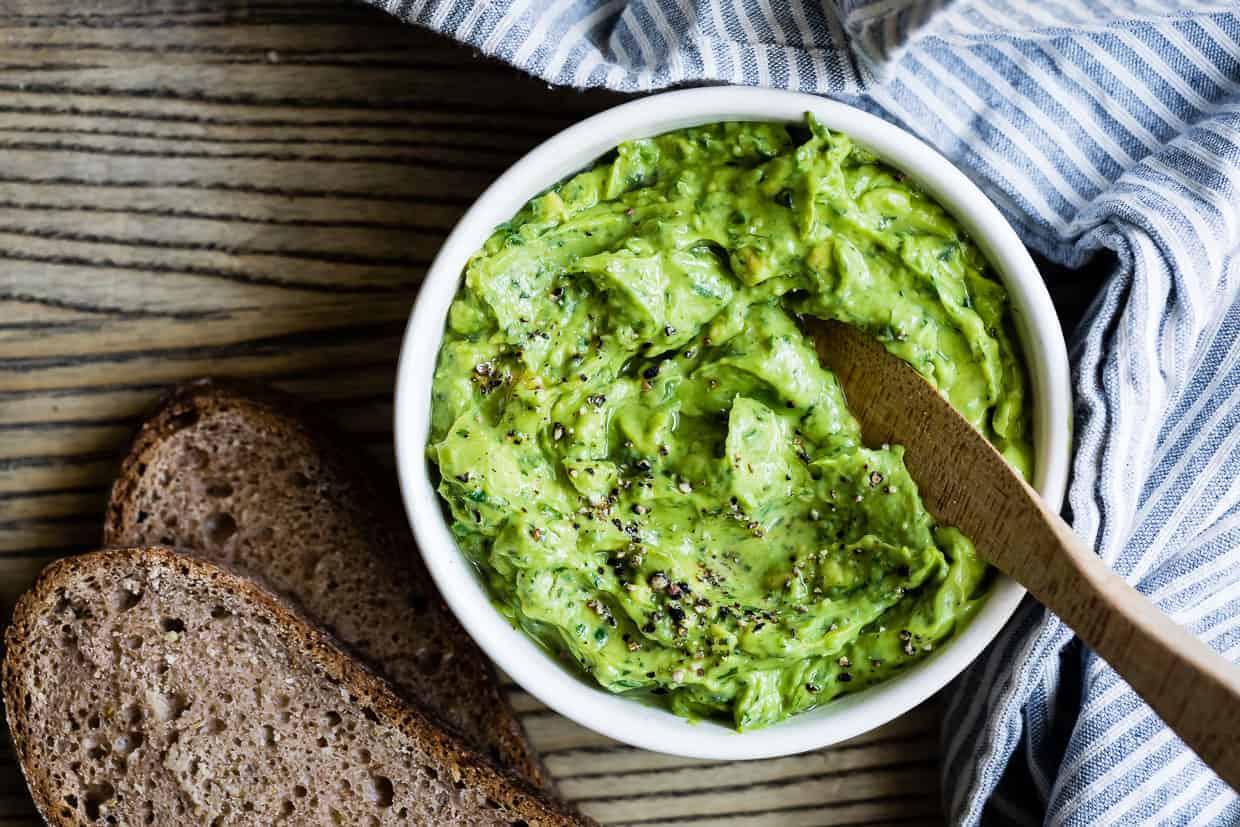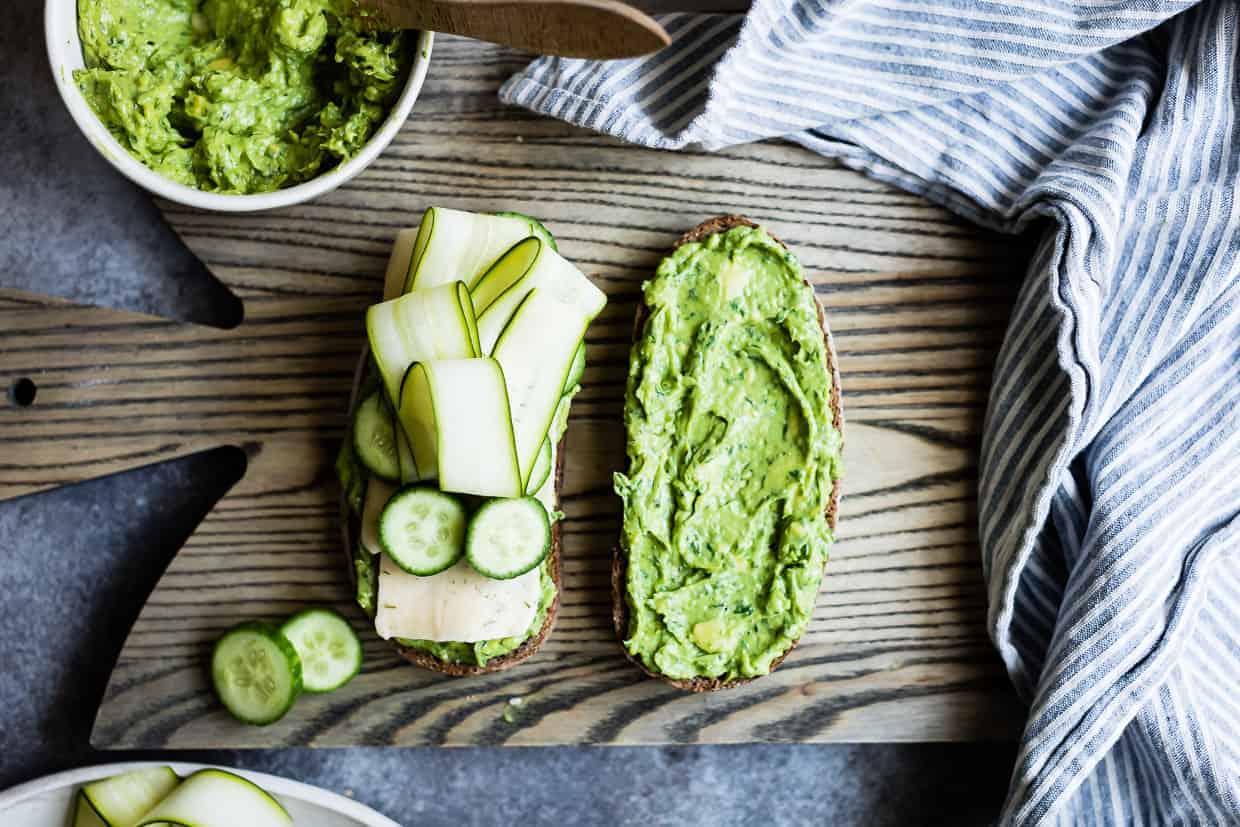 With a couple loaves on standby in the freezer, I've been stocking my fridge with all the green sandwich fixings and plenty of Roth cheese for quick and oh-so-satisfying lunches. Biting down into thick slices of crusty bread, crunchy raw veggies, and extra-creamy cheese softens the blow of the sad uneaten toddler lunch sitting across the table (Even though what I served is probably exactly what she just asked for five minutes ago).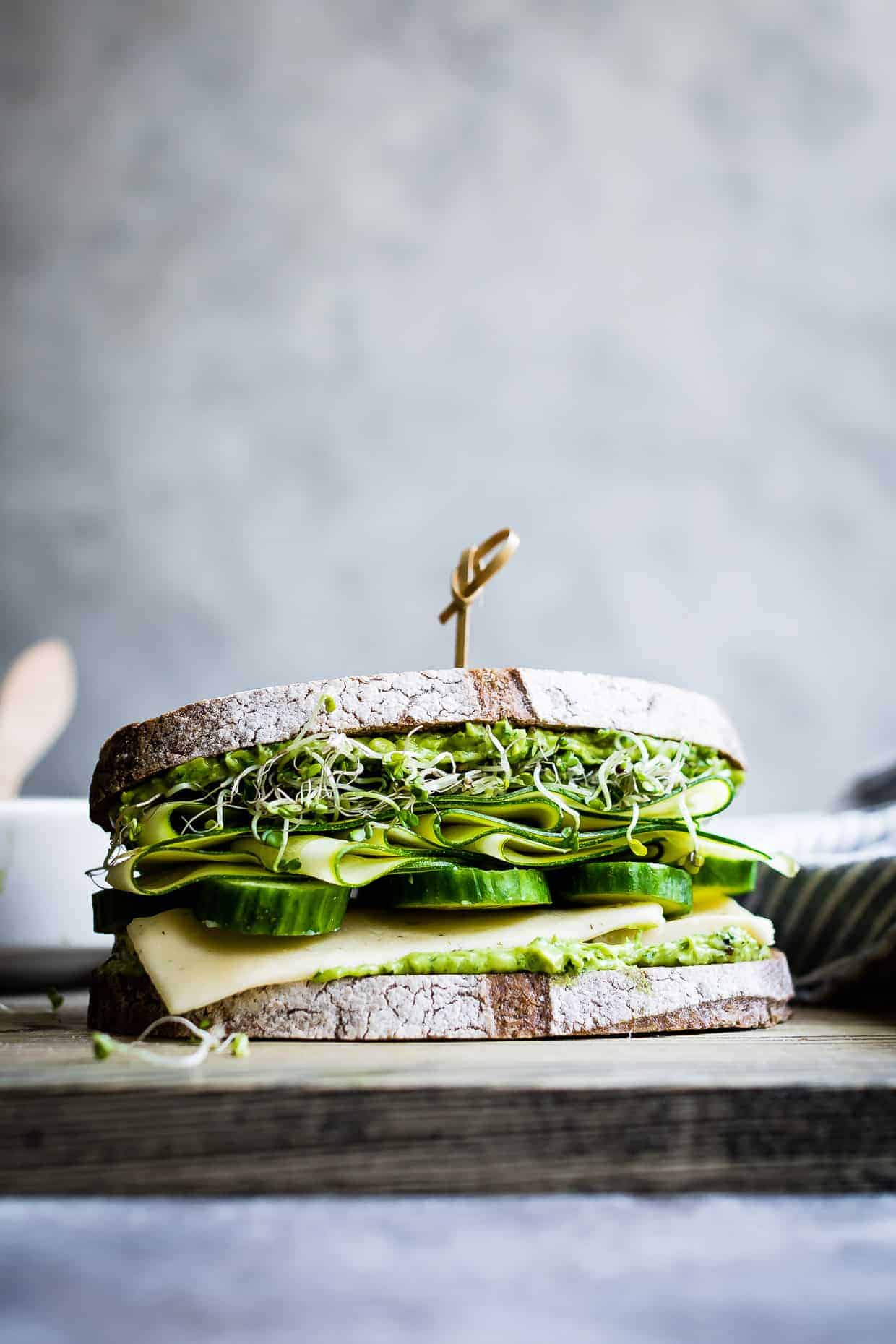 Always keeping me on my toes, this one. Halfway through the produce aisle on a spontaneous trip to the market for sandwich toppings, Zoella nagged me for a banana while we shopped. Trying to avoid a scene in the middle of the market, I caved. Mistake #1. She ate half, then took the other half and smushed it between her fingers before tossing it on the grocery floor, while looking me dead in the eyes with that "I know exactly what I'm doing and I'm making sure you're watching" gaze.
While I wiped up the floor, she whined to get out of the cart, instead requesting - nay, demanding - that she push the cart. Mistake #2. As expected, this meant grabbing random items and trying to throw them into the cart quicker than I could put them back on the shelf. Like - should I just buy the 12 single squeeze packs of peanut butter and move on? Probably.
But instead I scooped her up to finish my shopping, holding her tight while she tried to wriggle out of my arms. Joke's on me though because in all the crazy kid commotion, she managed to unbutton several buttons of my shirt. Only I didn't notice until check out when the cashier tried to make awkward small talk with me while my bra was on display. Which was only made more awkward when I noticed, commented on it, and then had to button it back up mid check out. I have no idea how long it'd been like that or how many people noticed before I did. Then again, this is Berkeley, so maybe no one?
The saving grace of the shopping trip? The cheesemonger saw I was struggling and gave Zo a bag of free cheese samples, which I'm convinced was the linchpin that kept a full blown tantrum at bay.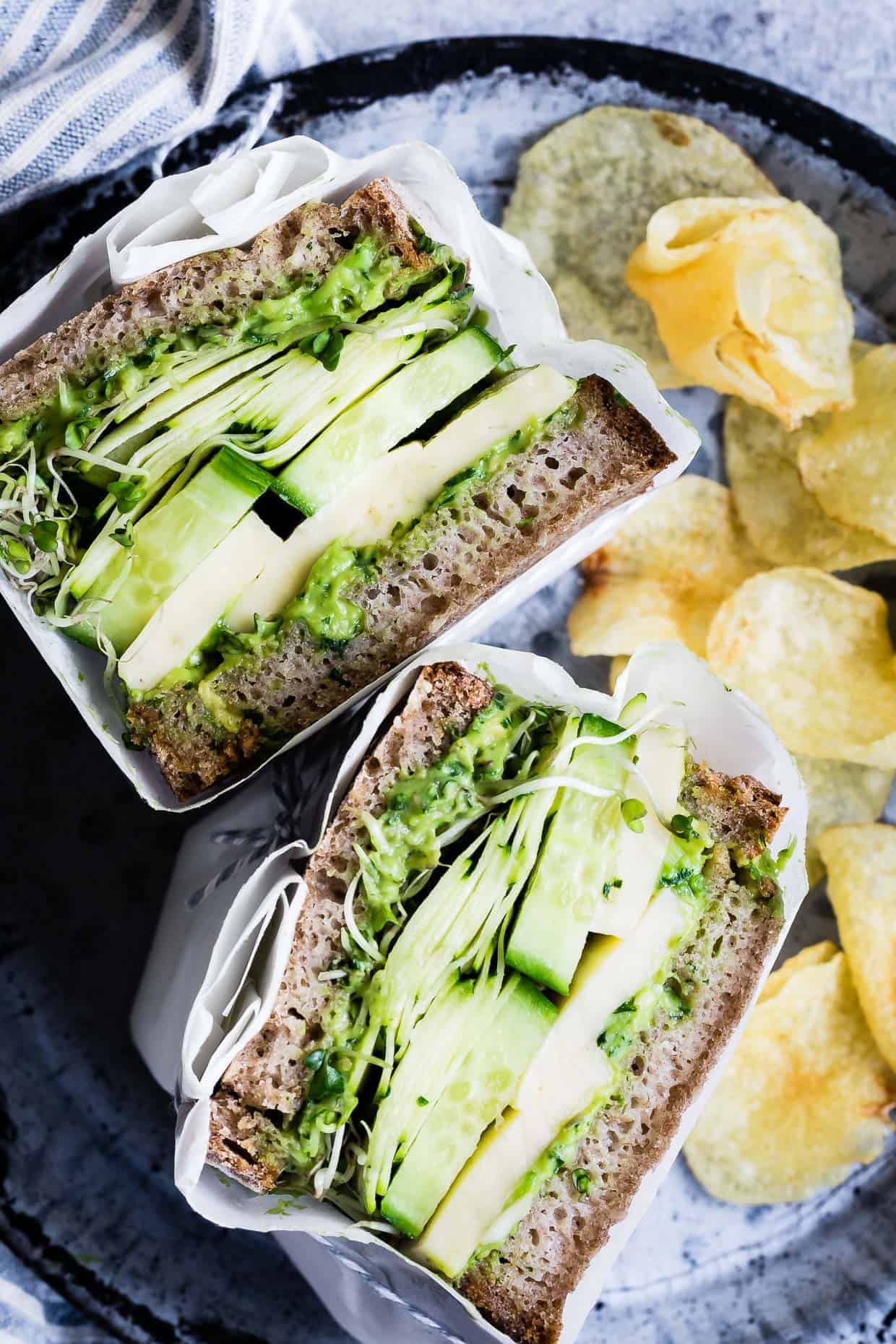 With its thick layer of cheese, this sandwich similarly keeps my sanity in place. Amidst the chaos, I can remain cool as a cucumber as long as I've got this avocado green goddess sandwich for lunch. With avocado blended up with herbs and Roth's dill havarti rounding out the green goddess flavors and creaminess, this sandwich is a California meets Wisconsin mash-up of sorts, with loads of fresh veggies layered between.
Mom tip: you can make the herbed avocado spread and drizzle it with plenty of lemon juice to keep it fresh for a couple days along with your sliced and shaved veggies for a super fast weekday lunch.
Disclosure: Special thanks to Roth Cheese for sponsoring this post! And thanks to you for supporting the companies that keep Snixy Kitchen cooking!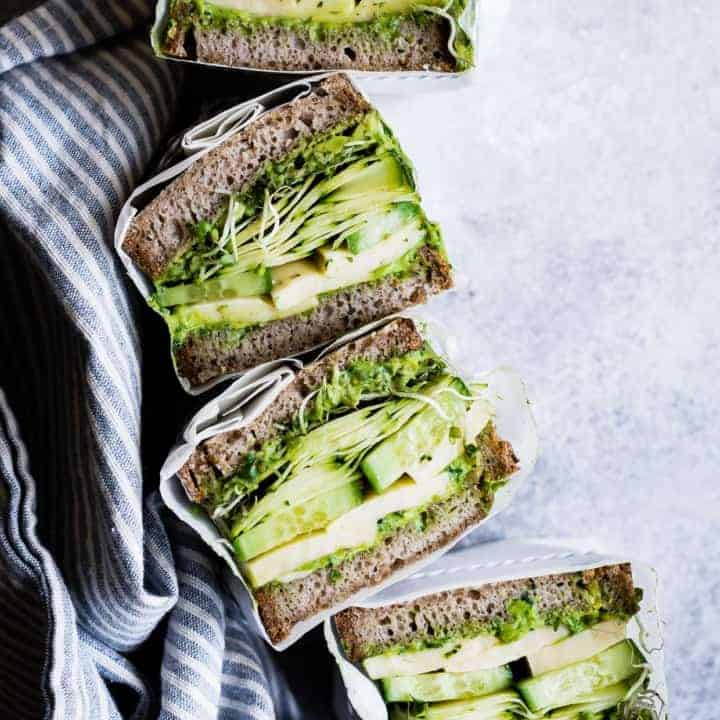 Avocado Green Goddess Sandwiches with Havarti
Ingredients
¼ cup packed fresh basil leaves
1 tablespoon packed fresh tarragon leaves
1 tablespoon chopped chives
2 tablespoons extra virgin olive oil
1 ripe avocado
¼ teaspoon each salt and pepper
2 Persian or other small cucumbers, sliced into ¼-inch thick rounds
2 small zucchini shaved into wide ribbons
¼ cup broccoli or alfalfa sprouts
Instructions
Combine the herbs and olive oil in the bowl of a food processor (or if you don't have one, finely mince the herbs and toss them with the olive oil). Pulse until finely minced.
Add the avocado, salt, and pepper and pulse until well combined and smooth, with just a few small chunks (or, if you don't have a food processor, mash the avocado and blend it into the herbed olive oil with a fork until smooth).
Spread a layer of the herbed avocado on each bread slice. Top one half of each sandwich with cheese, cucumber, zucchini ribbons, and sprouts. Place the second slice of bread on top, avocado side down. Slice in half and enjoy!
Notes
*She doesn't have these listed for sale yet on her site, but her other sourdough loaves are divine! Stay tuned for the boule!
Thanks for reading Snixy Kitchen! To stay up on what's coming out of my kitchen, follow me on Facebook, Instagram, Twitter, Bloglovin', or Pinterest, or subscribe via e-mail to get new recipes right to your inbox.