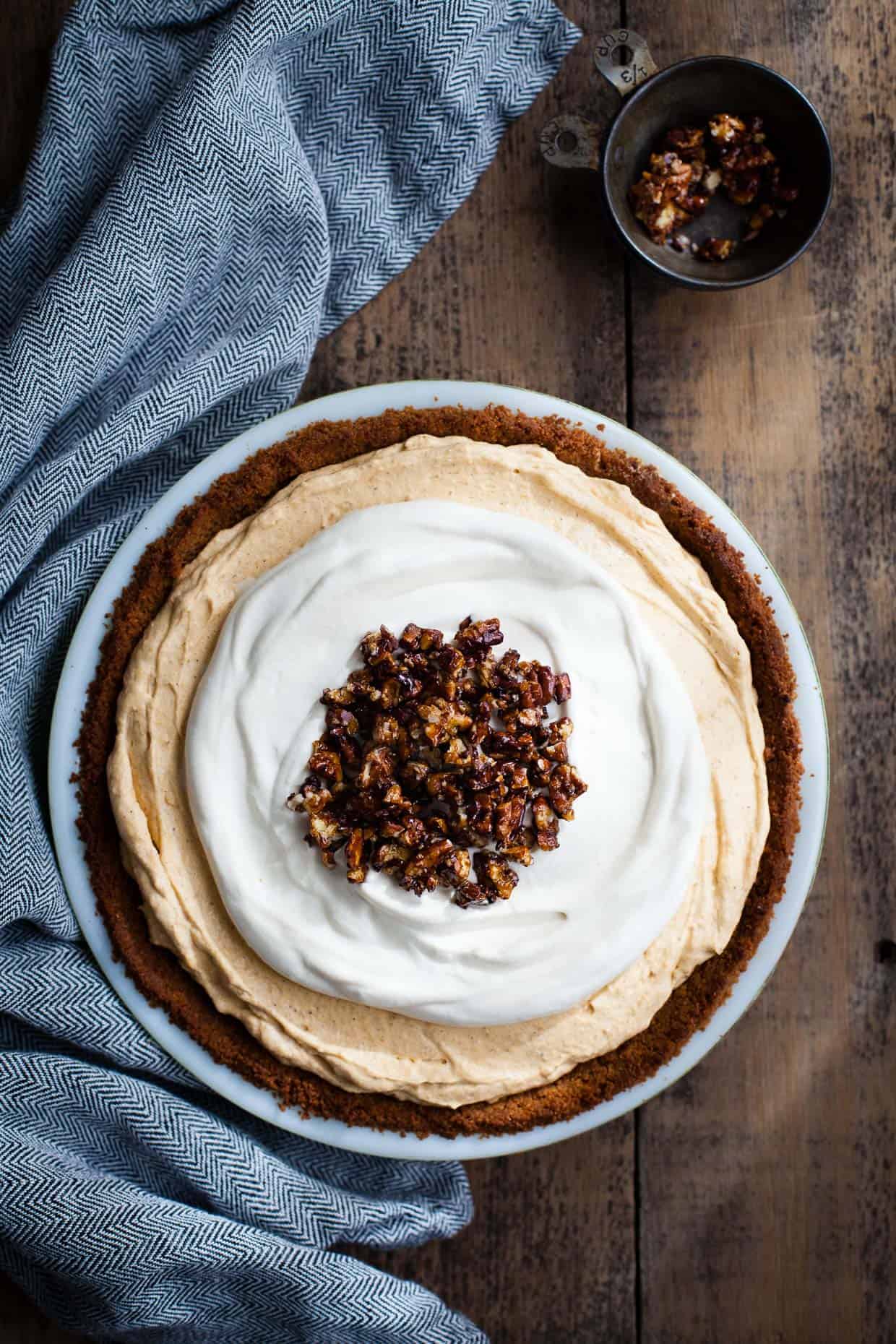 Do you have your Thanksgiving menu planned and all your meal prep shopping done already? (Please say no). 'Cuz I don't. I've ordered a turkey and made a batch of cornbread for my apple sausage stuffing, so we'll at least have that. The menu's set, but I'm banking on the stores not running out of everything by Wednesday. Fingers crossed! I might be playing Thanksgiving roulette.
With the whole shebang happening in my one-oven kitchen this year, I'm replacing our typical pumpkin pie with this make-ahead almost no-bake pumpkin cheesecake mousse pie. The almost comes from the crust that bakes for 6-8 minutes just to set, but you could skip that part and just chill it for an hour in the fridge before filling to avoid the oven altogether. A few things I'm thankful for: this easy no-fuss pie...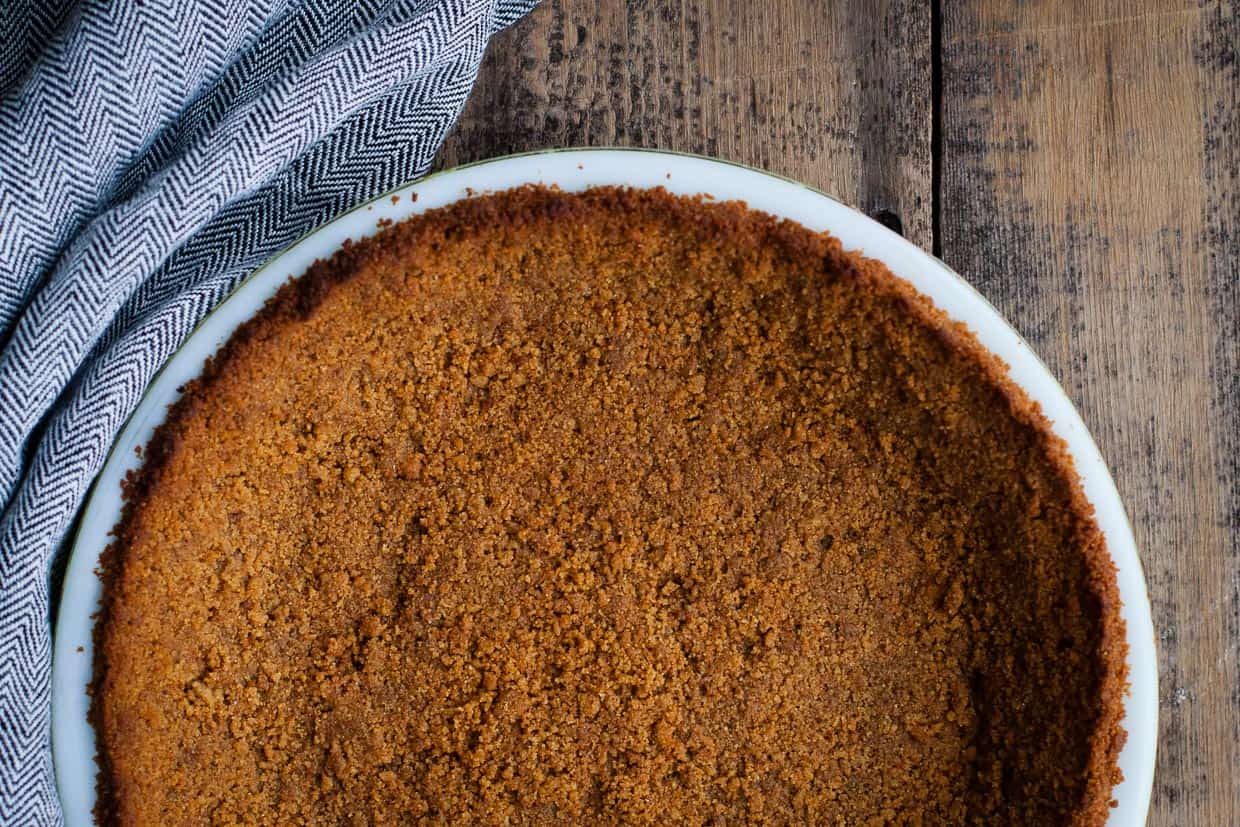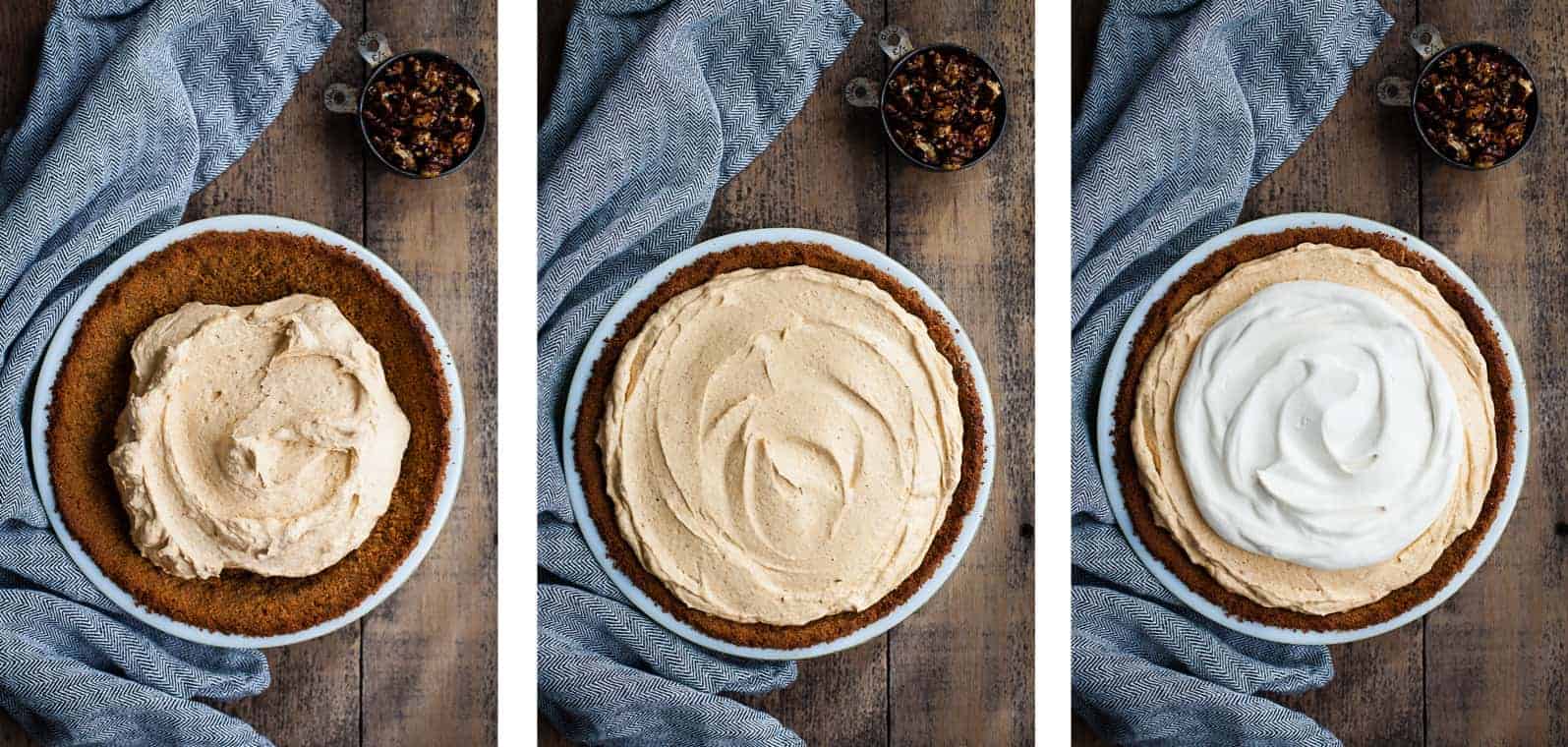 ...and cat snuggles. Last week I told you about my occasional sweet feline affection when our tortie Aioli is hungry, but the real snuggle monster is her brother Artichoke. He could win awards for snuggling and as luck would have it, he chose me as his human. So a month ago, Lucas started snapping pictures of me and Arti as soon as he woke up every morning, texting them to me later in the day. Here's the result after 31 days (and counting...) of cat snuggles: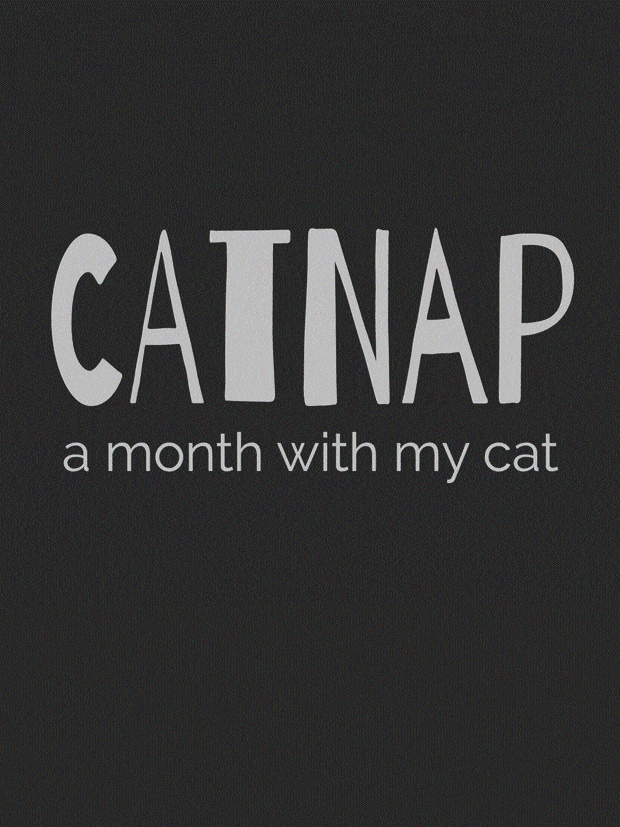 He's wins the internet today. You think he'll be jealous when #cheesebabygirl comes? Maybe he'll replace me with the younger shinier Menanix.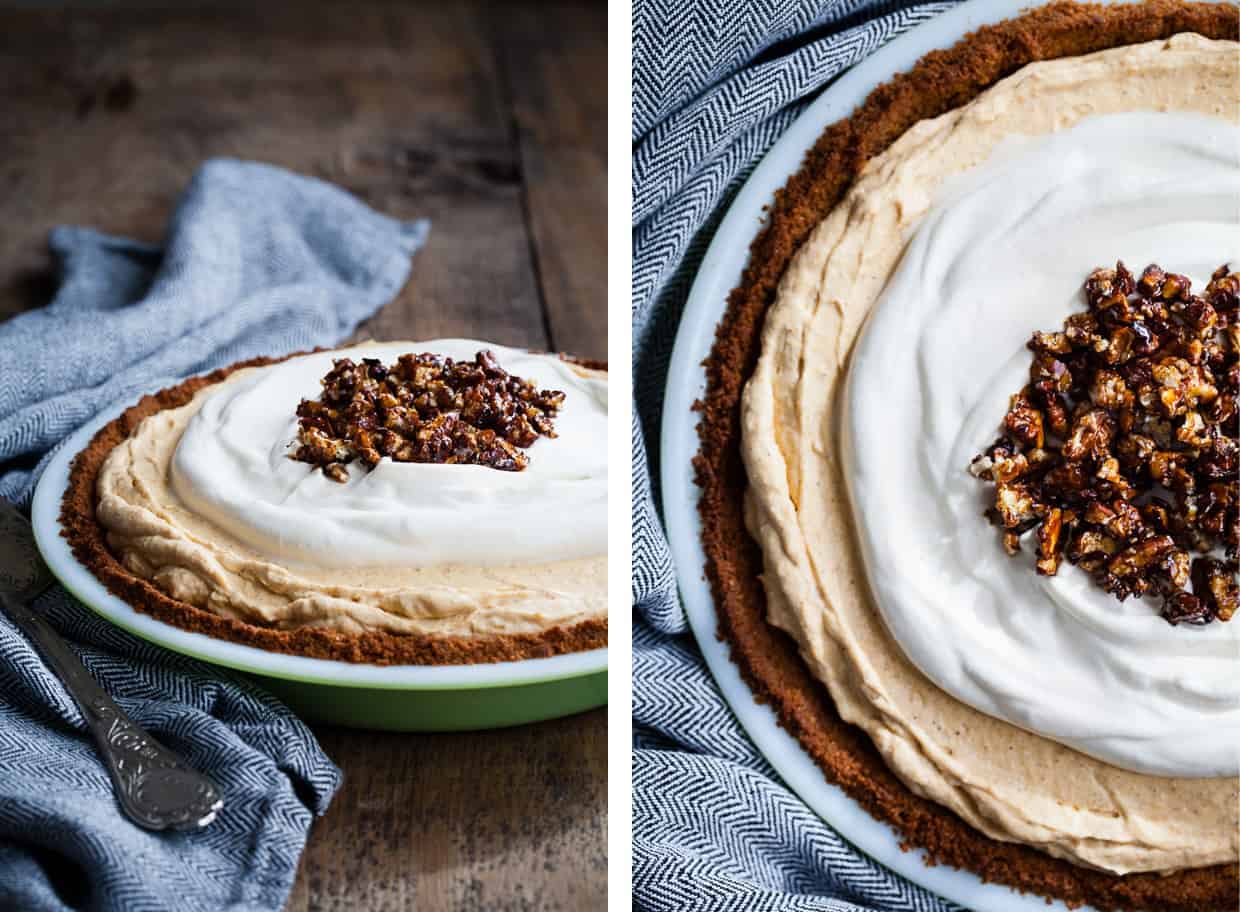 Back to Thanksgiving. My mom is coming down a day early and, among a billion other dishes, we'll be making: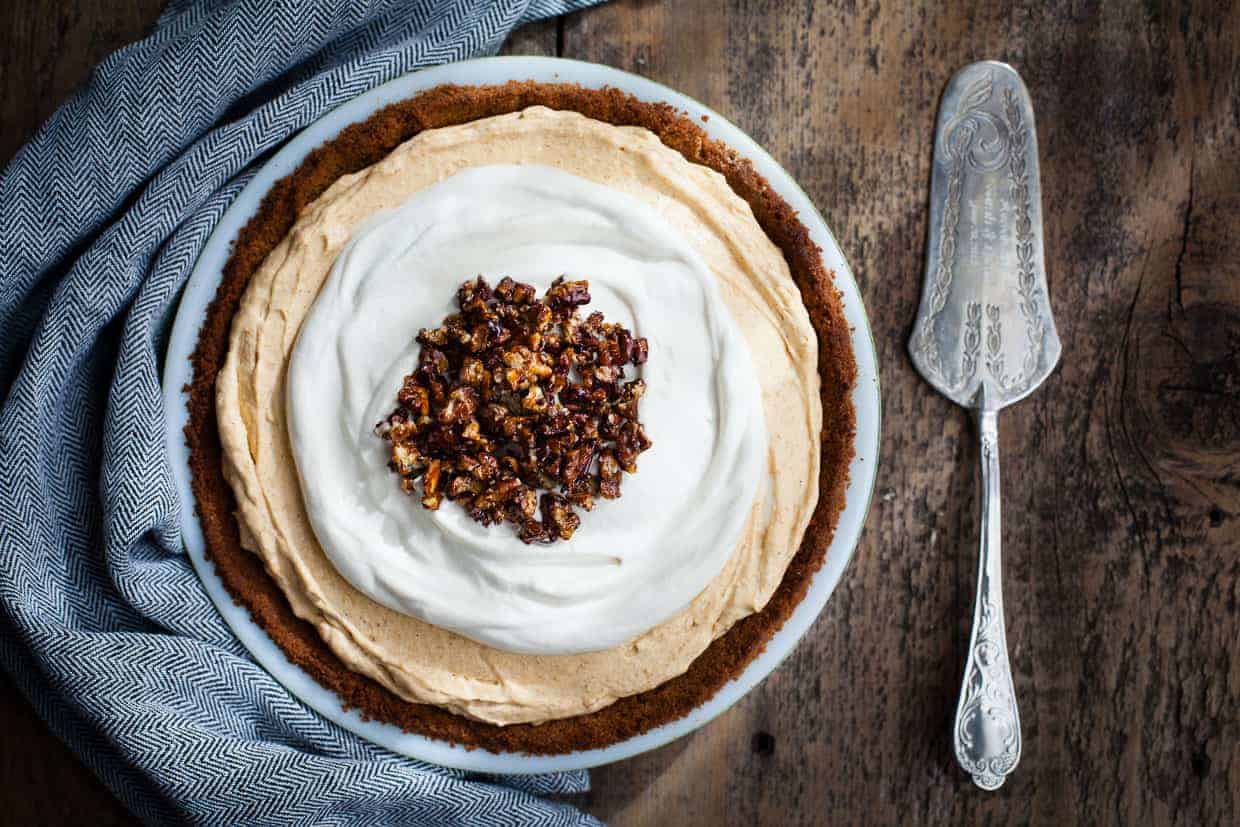 My oven will be occupied all day, so this make-ahead almost no-bake pie swoops in like a superhero. This pumpkin cheesecake mousse pie is a cross between one of the most popular recipes on Snixy Kitchen, No-Bake Pumpkin Cheesecake Mousse and this summery Blueberry Nutella Cream Pie. With its gingersnap crust, light and airy whipped mousse texture, spiced pumpkin flavor, and candied pecan topping, this easy-peasy pie will make you forget normal pumpkin pie ever existed.
Now tell me: what's on your Thanksgiving menu?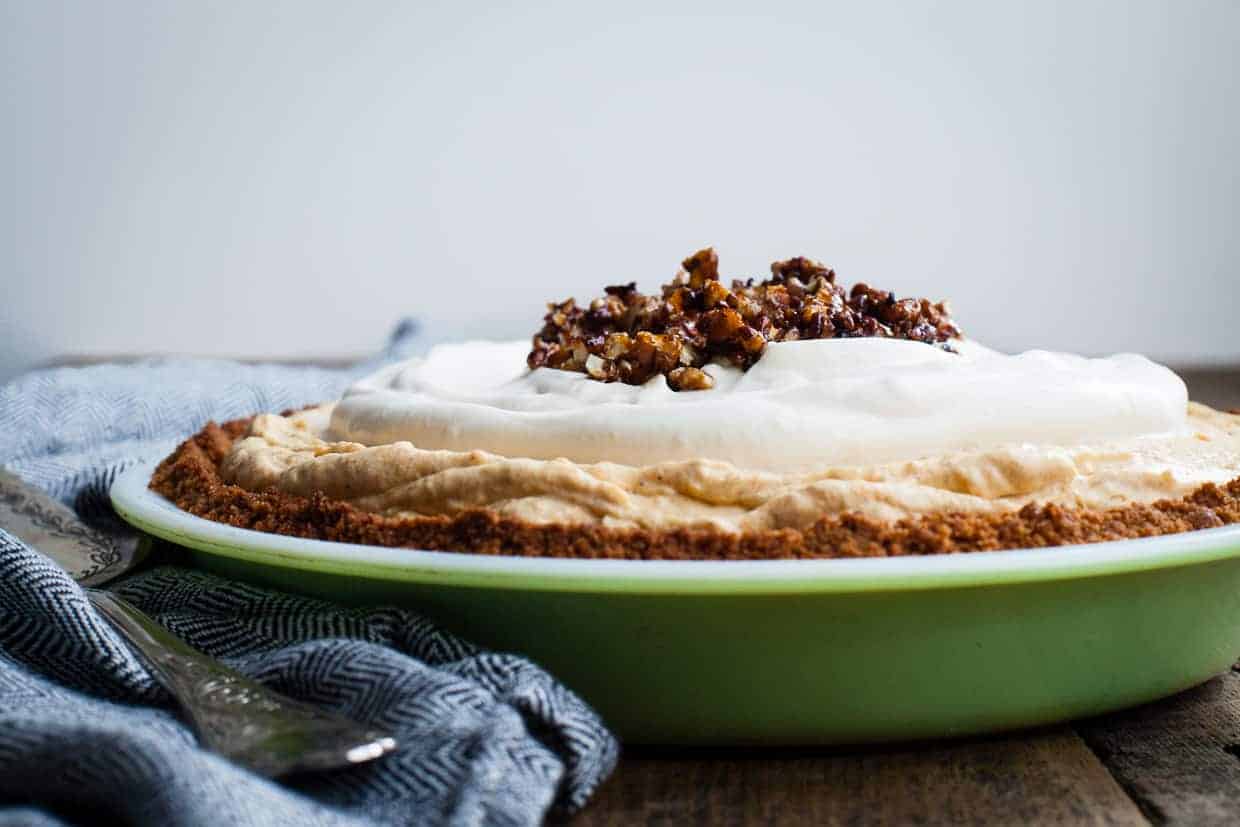 Thanks for reading Snixy Kitchen! To stay up on what's coming out of my kitchen, follow me on Facebook, Instagram, Twitter, Bloglovin', or Pinterest, or subscribe via e-mail to get new recipes right to your inbox.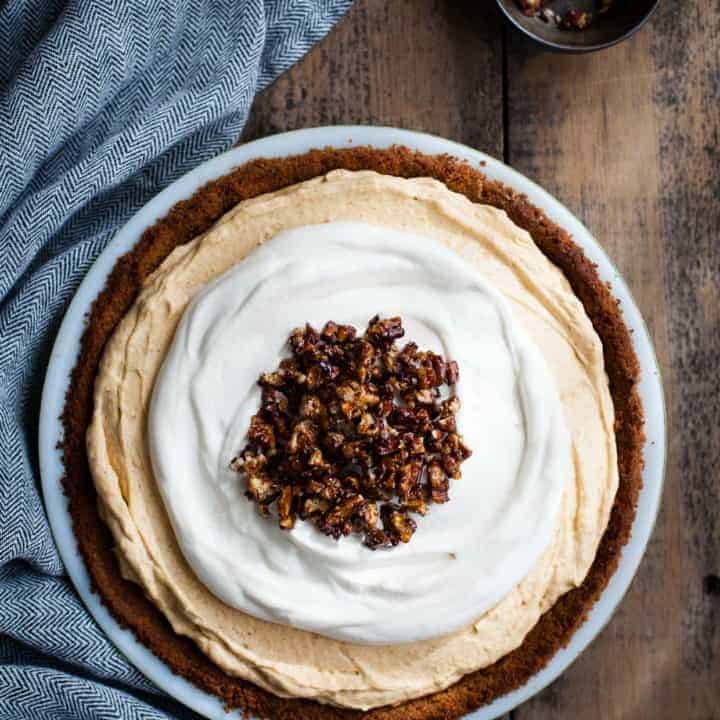 Almost No-Bake Pumpkin Cheesecake Mousse Pie
Ingredients
Gingersnap Crust
2 cups ground gingersnaps (I used 1 8-ounce package of Trader Joe's gluten-free gingersnaps)
5 tablespoons unsalted butter, melted
Pumpkin Cheesecake Mousse Filling
1 pint heavy whipping cream
1½ cups powdered sugar, sifted and divided
2 8-ounce blocks of cream cheese, room temperature
¾ cup pumpkin puree
1½ teaspoons ground cinnamon
½ teaspoon ground nutmeg
¼ teaspoon ground ginger
Pinch of ground cloves
Quick Candied Pecans
¼ cup chopped pecans
1 tablespoon sugar
¼ teaspoon salt
Instructions
Gingersnap Crust
Preheat the oven to 375ºF.
Combine the gingersnap crumbs with the melted butter and mix thoroughly.
Use your hands to firmly press the mixture into the bottom and sides of a 9-inch pie dish. (This requires some patience and a balance between gentle and firm).
Bake the crust until set, about 6-8 minutes (if it starts to puff up too much when you pull it out, you can use the bottom of a measuring cup or spoon to press it back down. Or just leave it as is, it's going to get filled with delicious creamy goodness and get pressed back down!). Set aside to cool completely.
Pumpkin Cheesecake Mousse Filling
In the bowl of a stand mixer (or with a hand mixer), whisk the whipping cream on medium-high speed until it holds firm peaks. If using the stand mixer, transfer all but about 1 cup of the whipped cream to another bowl and set aside for mixing back into the mousse.
In the bowl of the stand mixer, gently fold in 2 tablespoons of the sifted powdered sugar and ¼ teaspoon of vanilla extract into the remaining cup of whipped cream. Transfer to a separate bowl and set aside for topping the pie (don't worry about cleaning the bowl).
In the bowl of the stand mixer (or with a hand mixer in a separate bowl), beat the cream cheese until light and airy.
Add the remaining vanilla extract, remaining powdered sugar, pumpkin puree, cinnamon, nutmeg, ginger, and cloves, and beat until thoroughly combined.
One cup at a time, fold the unsweetened whipped cream into the cream cheese mixture until completely combined and smooth.
Spoon the cream filling into the baked crust and spread out evenly with a spatula.
Spread the sweetened vanilla whipped cream over the center top of the pie.
Chill for 2-3 hours to set the cream filling before serving. (Or if you're in a hurry like me, put it in the freezer for an hour).
Just before serving, top with candied pecans.
Quick Candied Pecans
In a small skillet over medium heat, combine the pecans, sugar, and salt. Stir constantly just until the sugar melts, about 2-3 minutes.
Transfer the nuts to a sheet of parchment paper and spread them out to cool.
Notes
I used my great grandma's smaller vintage pie pan in the picture, but this recipe will fill a deep 9-inch pie pan. If you use a smaller pie pan, you might end up with a bit of extra filling, which you can spoon into dessert cups and serve with whipped cream:)