About Snix
Contact: snixykitchen@gmail.com
When I was young, my mom taught me the unparalleled pleasure of homemade baked goods (and of licking the spatula as soon as the cookies hit the oven). At that age, it's unbelievable that someone can figure out how to put these seemingly unrelated components together into something so delicious (it's as awe-inspiring as watching your parents drive from one place to the other without even thinking). The idea of a recipe is utterly preposterous when you don't yet know how to read; my mom was a magician and I wanted to be just like her.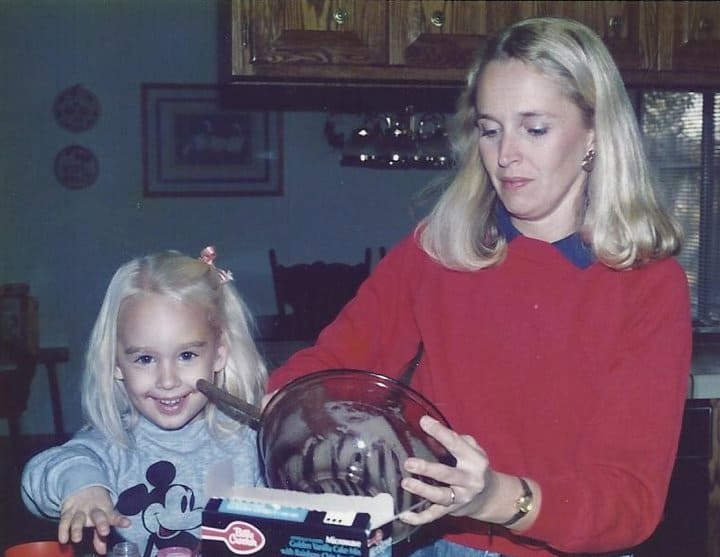 My Nana further fostered my interest in culinary arts by providing all the finest tools and allowing me to select the ingredients of my choice from her cupboards to be mixed into the most delicious pie you ever saw. Humoring me, she baked my (often green) hodgepodge concoctions until they appeared somewhat edible. Although, come to think of it, I have no recollection of what happened after the piping hot pastry emerged from the oven. This experimental kitchen practice continued into my late elementary school years when I called on a partner in crime to help me whip up some dangerously disgusting "muffins" to feed to any unsuspecting boys in our class, who would soon regret trusting me with their tastebuds. I've since grown out of these mischievous food preparation antics, but remnants of the trial-and-error method still remain (with perhaps a small dose of well-meaning guile when sneaking mushrooms into Chuy's food).
In college, I cooked to ensure nourishment, and occasionally dabbled in a few of my mom's and Big Sarah's (my namesake and home chef extraordinaire) passed-on and time-tested recipes. When I moved to Philadelphia, my roommate Ashley and I began preparing nightly dinners as a way to let off steam from the surely stressful day we had in our classrooms. Upon my return to California, and more specifically, to a neighborhood where not taking advantage of the local shops would have been a crime, cooking became a more serious endeavor of mine. I tried to cook my way through the multitudes of seasonal vegetables available at the produce market down my street. The constraint? A 26 square foot kitchen with only one cabinet and a refrigerator in the living room space.
My culinary exploits got amped up a year later when my boyfriend, Lucas, moved in and I had someone to eat test my food. With his addition, we creatively rearranged our furniture to find space for a kitchen cart (pictured above) that tripled our counter space. Now, cooking keeps me sane while the prospect of writing my dissertation in math education looms in the not-so-far-off distance. This blog is dedicated to my culinary stunts in our pint-sized kitchen. In addition to extreme taste-tester, Lucas plays a starring role as dishwasher, guest chef, and most importantly, photo consultant.
Here are lists of my likes and dislikes to give you an idea of the kinds of cooking adventures you'll find chronicled on this blog.
Likes
Sweets
Artichokes
Pine nuts
Lemon
Mushrooms (in particular, enoki mushrooms)
Shrimp
Dislikes
Cilantro
Chocolate
Bleu cheese
Cooked ricotta cheese
Parsley, in large doses