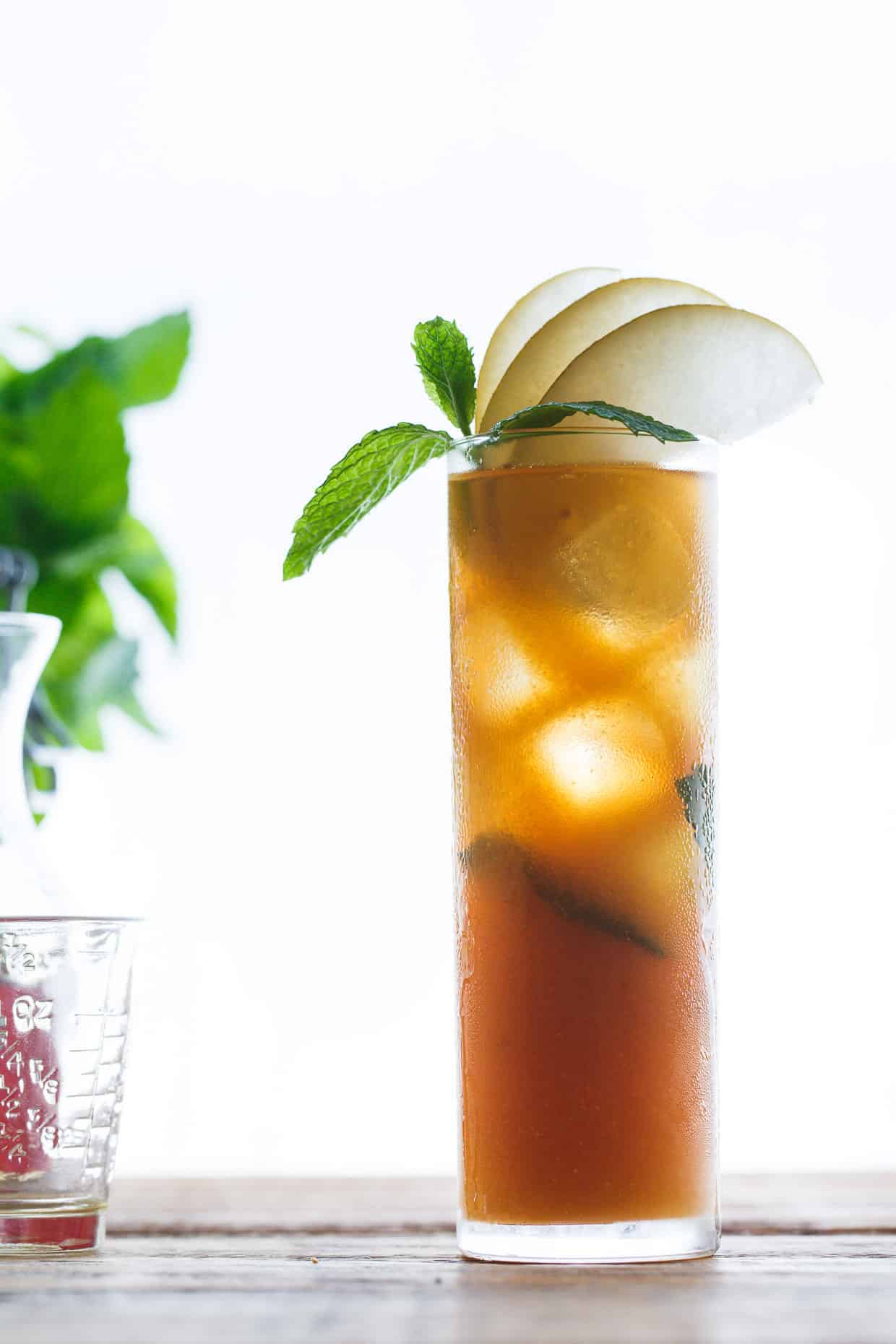 Many thanks to CogWorks for sponsoring Snixy Kitchen this month! CogWorks mixes art with engineering in making unique wooden serve boards - anything from classic black walnut to cat engraved.
Remember when I made that desperate plea for coworkers? Between all of my epic naps, I've been begging for friends to come over to force me to cook (somewhat unsuccessfully). With my energy coming back this week, I swindled Todd into agreeing to a work date where I promised to trade off playing with his 1-year old daughter Fiona while we both made and shot our respective drinks - this Sparkling Asian Pear and Mint Iced Tea for me.
Basically I invited myself over before he realized what was happening.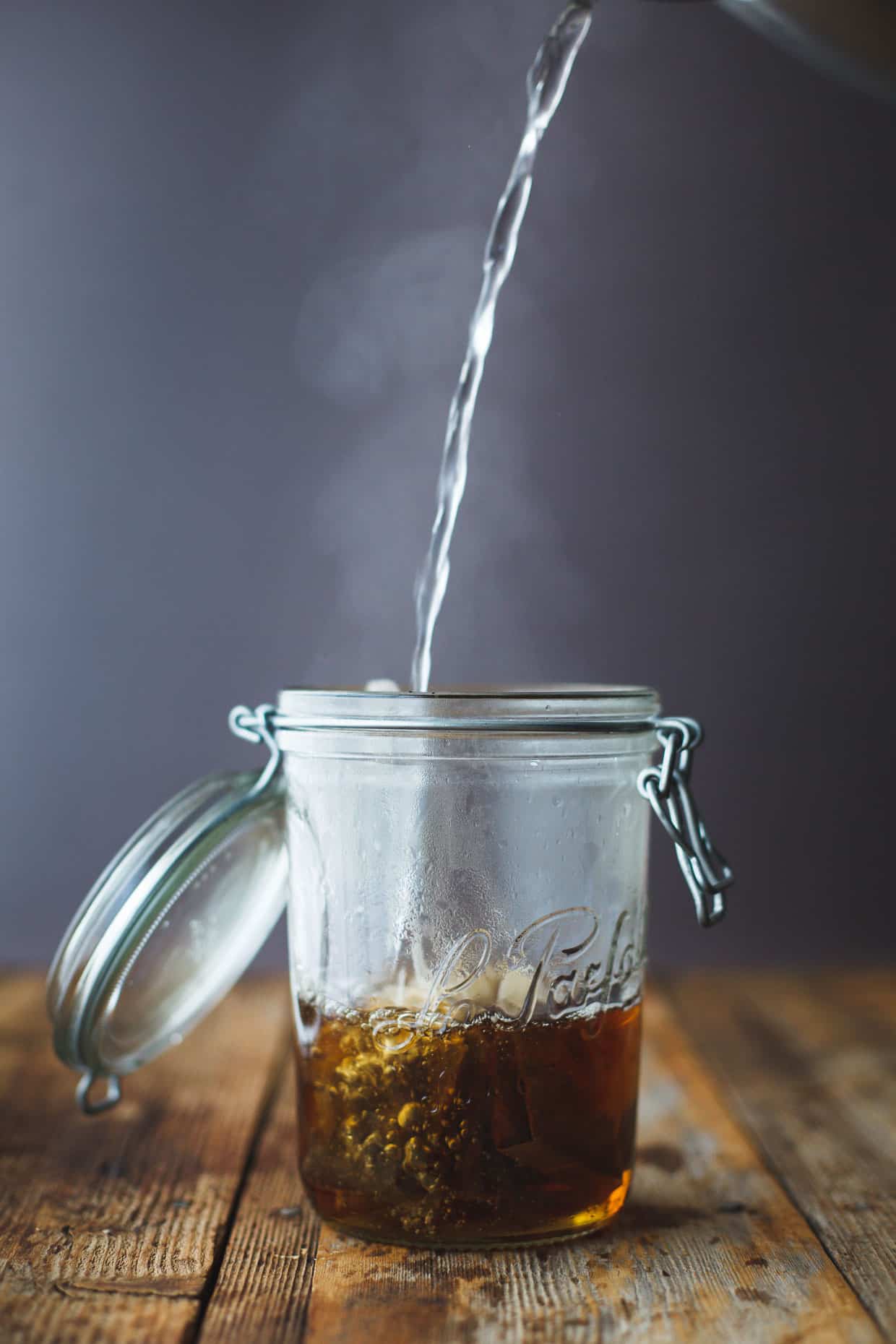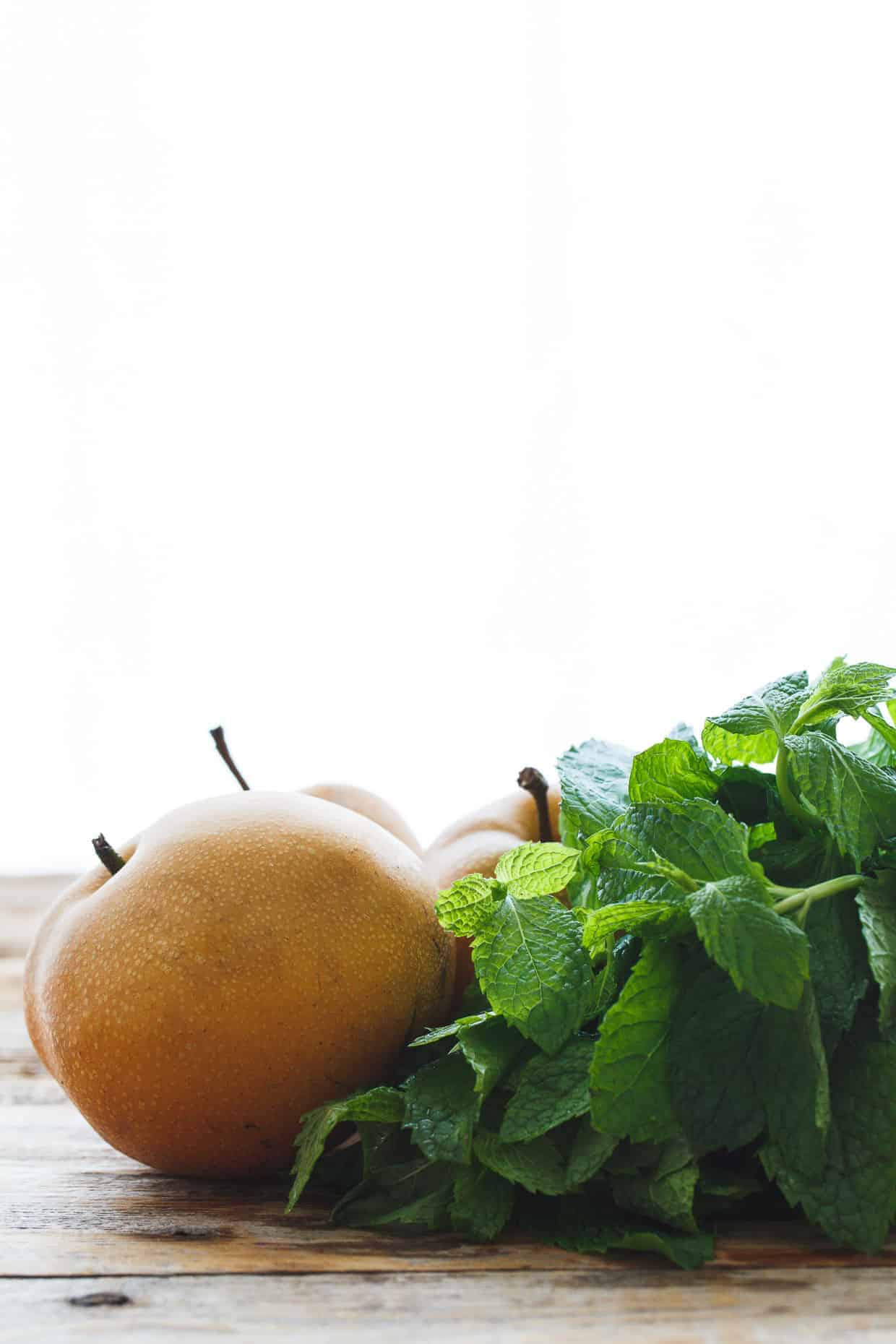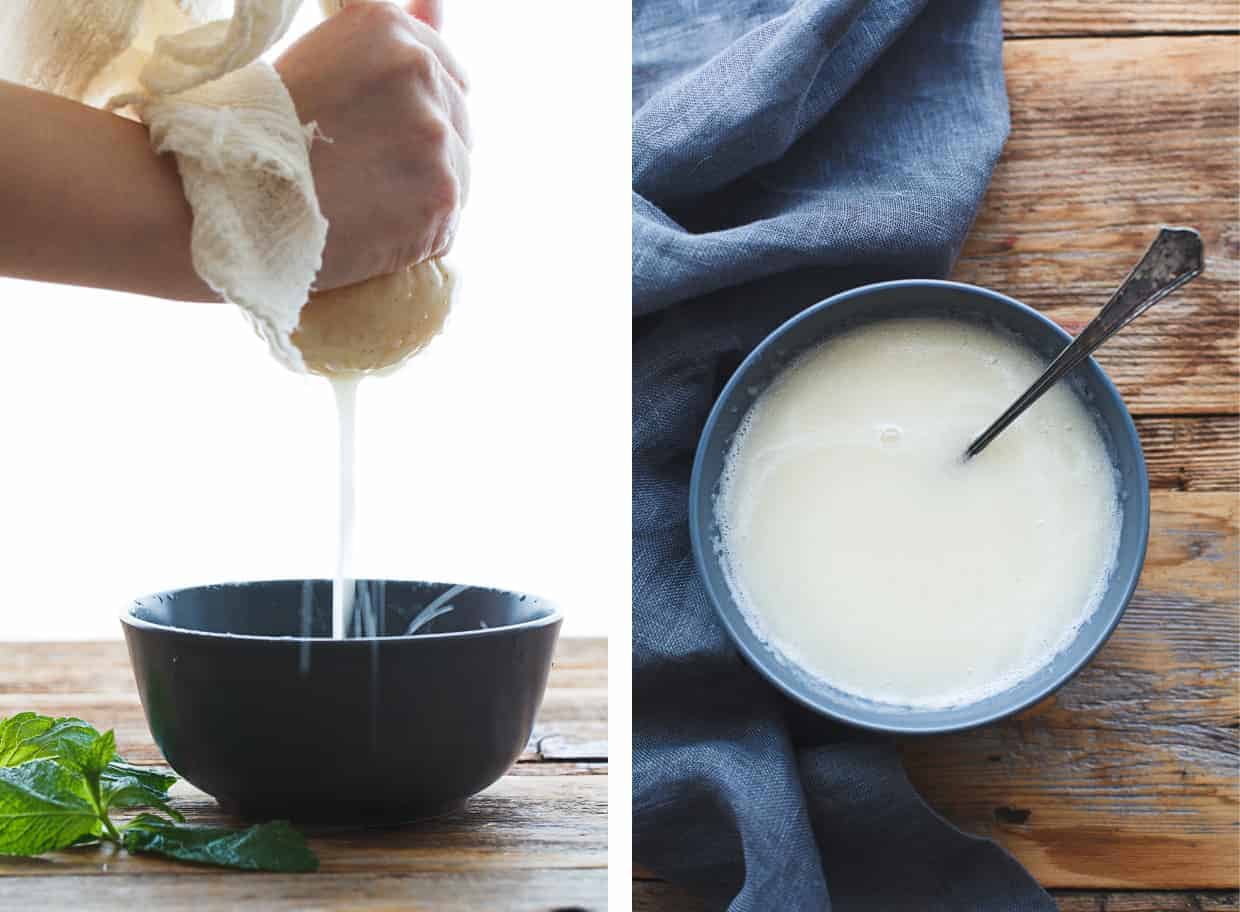 Heck, if we're being completely honest, Todd practically came up with the inspiration for this drink when I texted him - the local drink master - about how I might go about turning a #cheesebaby-sized pear into a mocktail. The puréeing and the iced tea were both his ideas. All I brought to the party was mint and some fizz.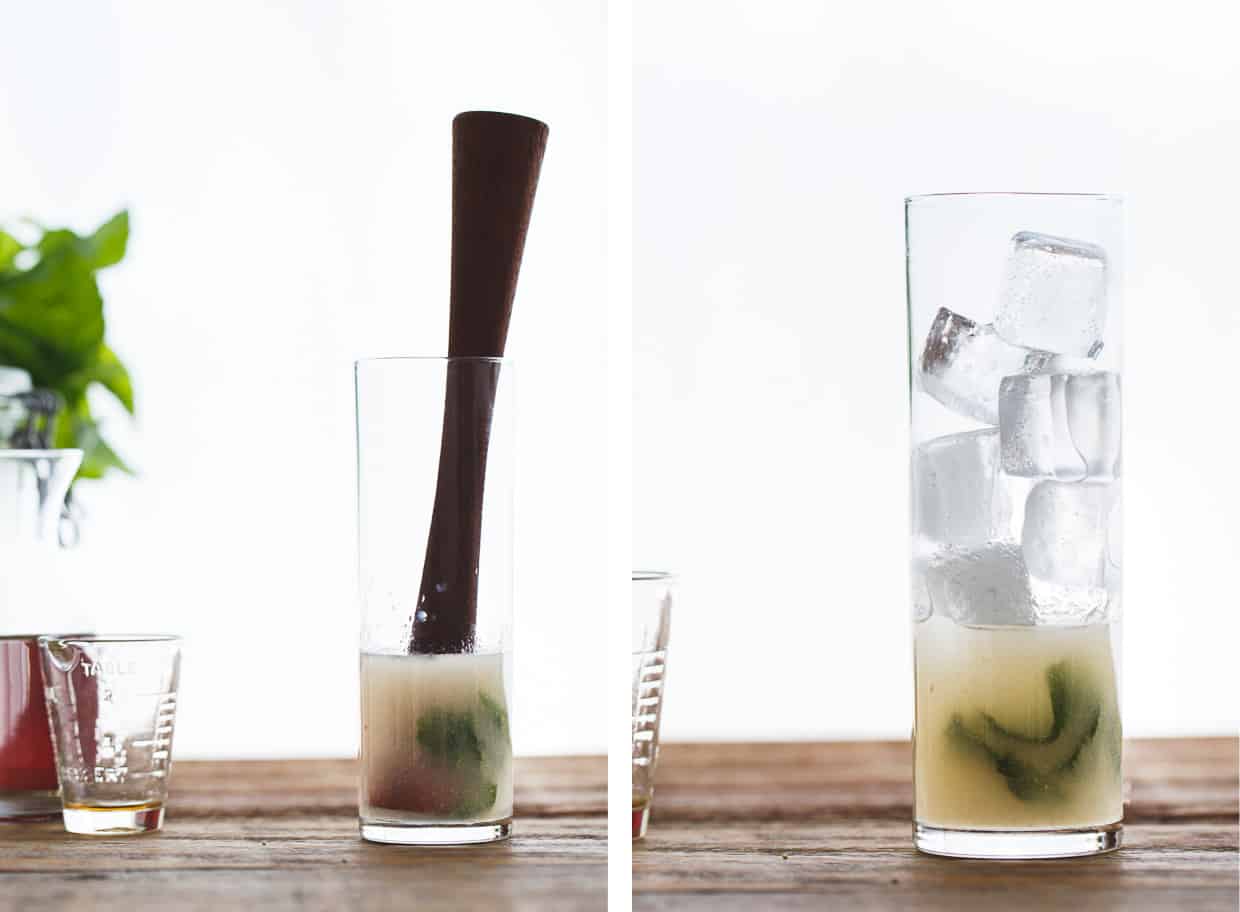 When I showed up, Todd didn't have a drink of his own to shoot, but insisted that he was there as my assistant (...while I took full advantage of his entire garageful of barware and mad drink photography skills). How do I manage to find the most generous blogger buds ever?
Fiona just sat by playing with all the lenses in her daddy's camera bag like it was baby toy box.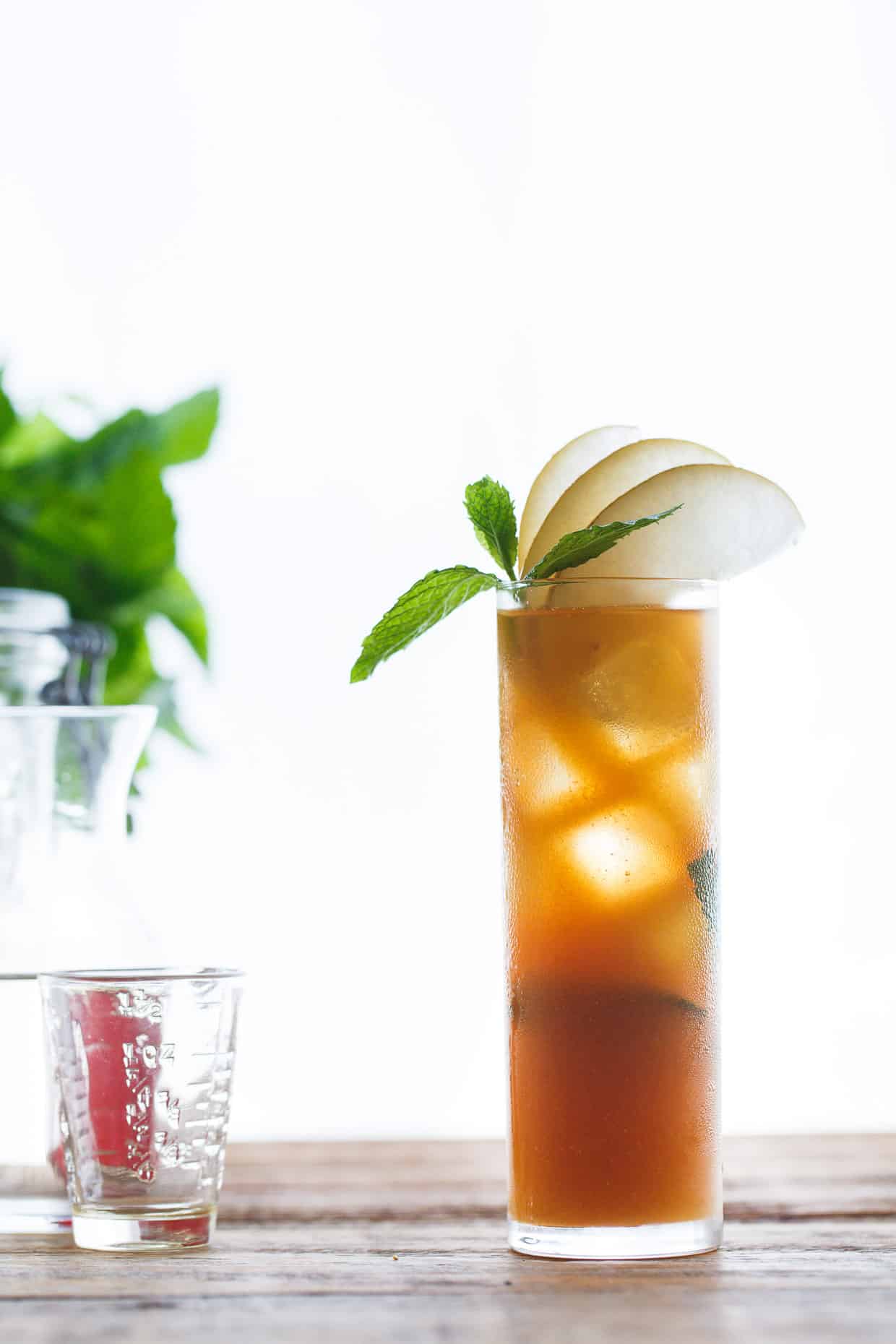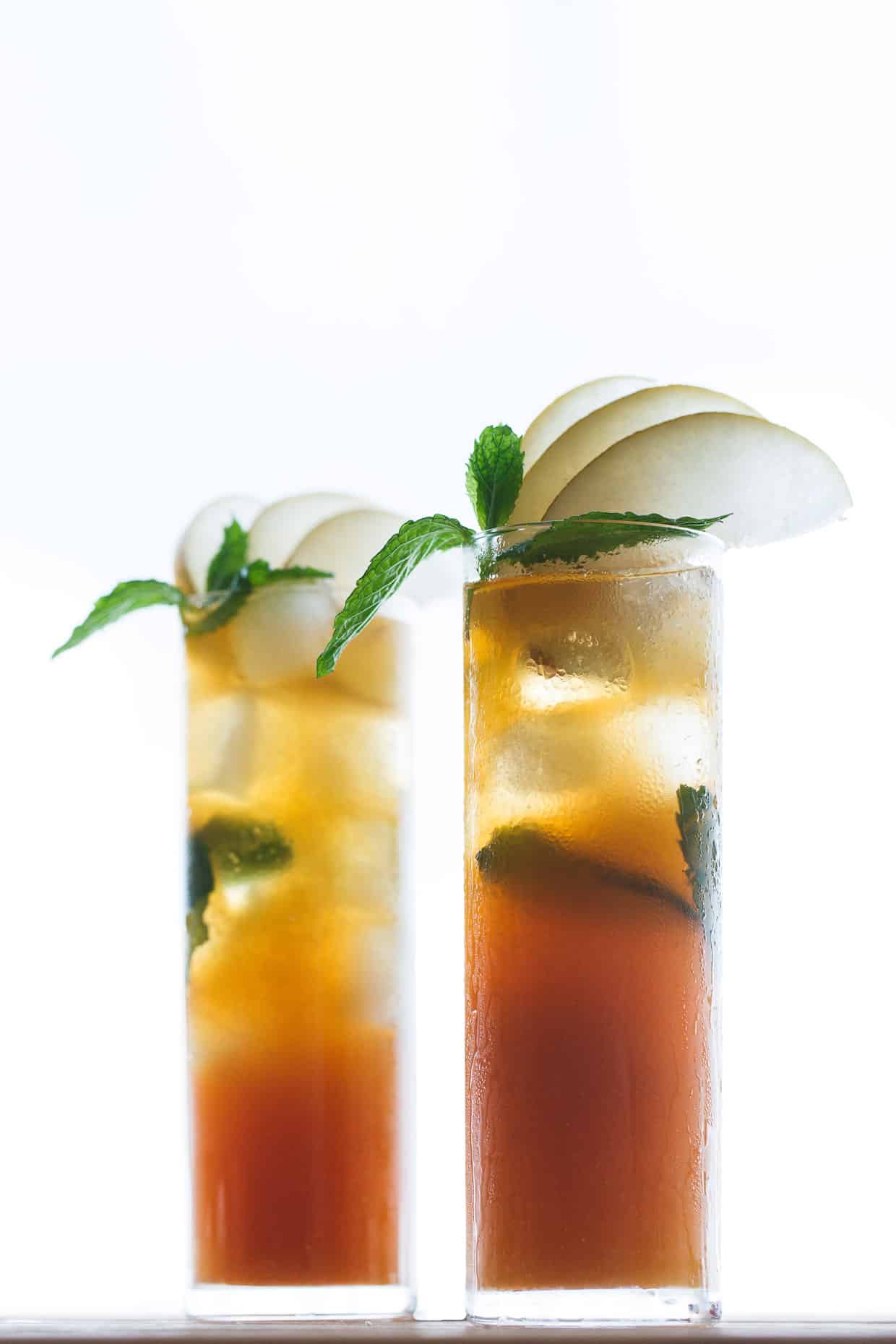 My little growing bun in the oven has been baking for about 16 weeks now, making her approximately the size of a large Asian pear. This late summer fruit is just popping up at the market and, when puréed and mixed with mint and iced tea, it's just the right sip for the transitioning seasons. The pear plays only a minor role to lightly sweeten and thicken the drink while the iced tea and mint take center stage. A little bubbly on top dresses it up into a sparkling iced tea worthy of your next summer party.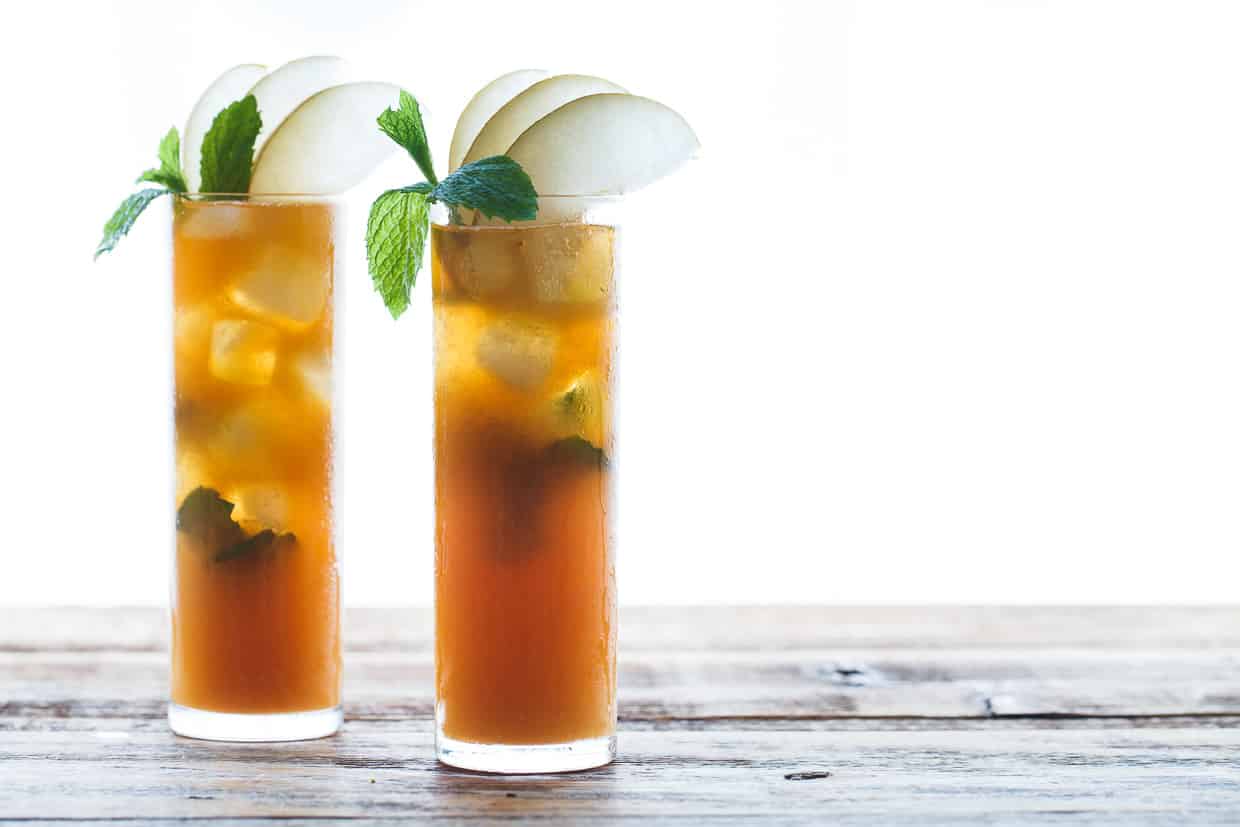 Thanks for reading Snixy Kitchen! To stay up on what's coming out of my kitchen, follow me on Facebook, Instagram, Twitter, Bloglovin', Pinterest, or subscribe via e-mail to get new recipes right to your inbox.
I mixed up this drink as part of an end of summer virtual boozy bash (and in my case not-boozy) put on by
Sherrie
&
Renee
. Check out the full list of cocktails, mocktails, and other end of summer drinks being stirred up around the web below, mix up your favorite one, and let's #DRINKTHESUMMER, shall we?