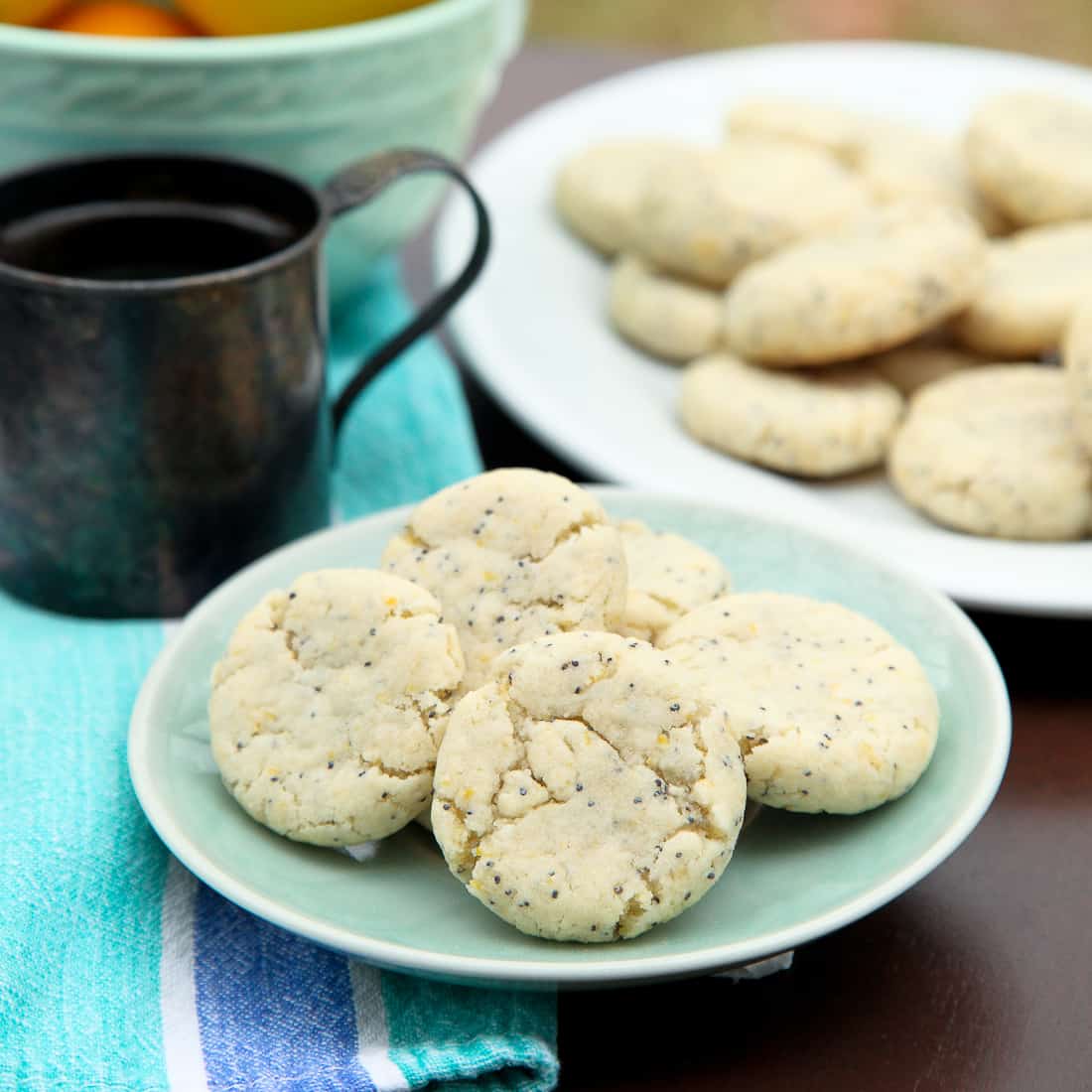 Although I've been to Texas a couple of times (I've even made the long drive across the state in the middle of July), last week marked my first trip to Lucas's hometown just outside of Houston. January promised cooler weather than our last August trip to Austin. We readied our stomachs for lots and lots of BBQ and headed to the Lone Star State so Lucas could run in his second marathon, which just so happened to fall on his Mom's birthday. Add belated Christmas gifts to the mix and we had lots to celebrate in one short trip. And when there's cause for celebration, cookies are most definitely involved.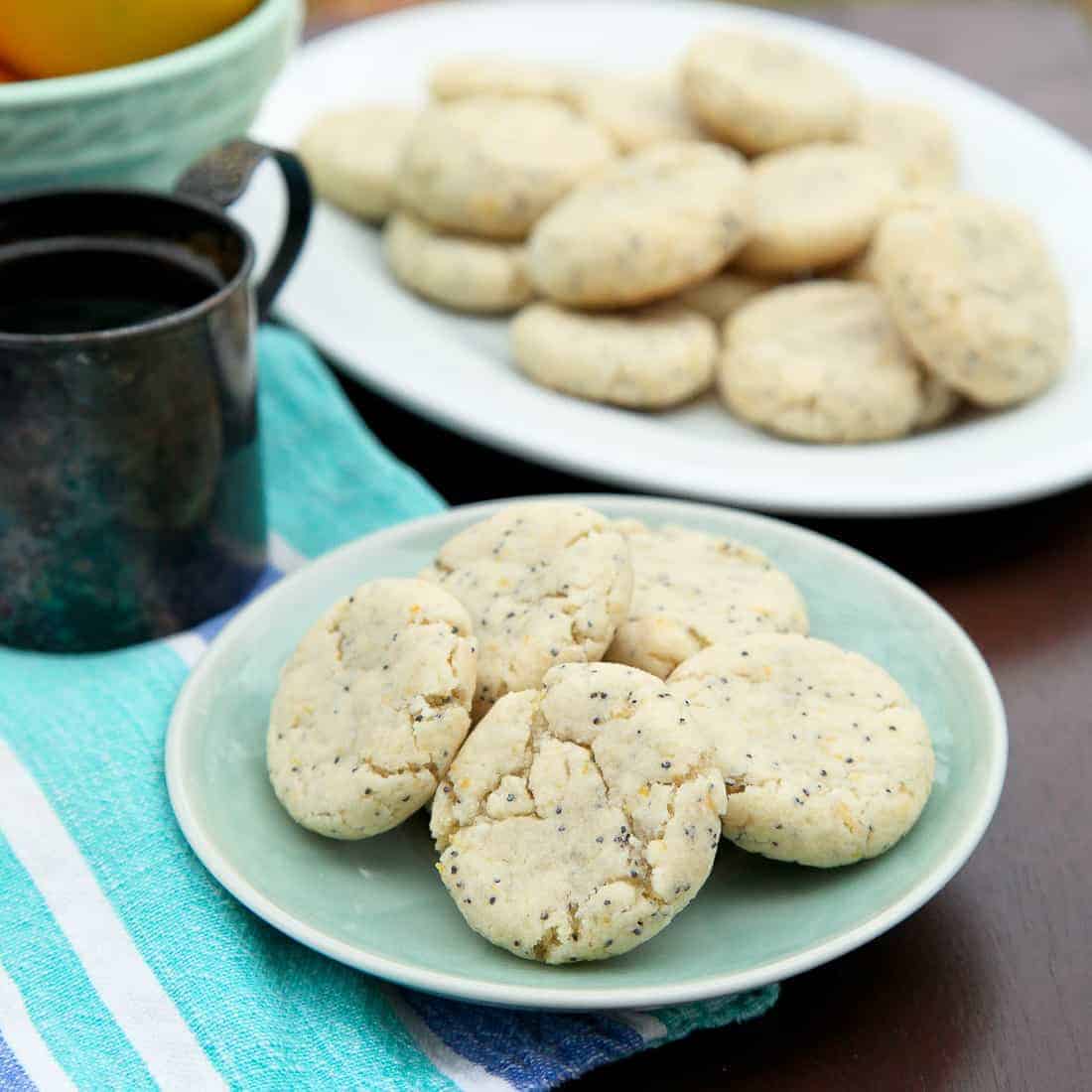 The whole family woke up at 4am on Sunday morning to head downtown to the race starting line. As music blasted in the streets of Houston, Lucas took off in 48ºF rain to run his 26.2 miles around the city. His family and I had planned drive to specific mile markers to cheer and shout as Lucas zoomed by, but when we got back to the car after watching him take off, the battery had died. We were stuck in place. Oy vey. My poor fiancé ran the entire marathon totally alone, wondering where in the world all his fans were! And yet, despite having no one to cheer him on, he still finished in the top 12%. What a remarkable birthday gift for his mama to see!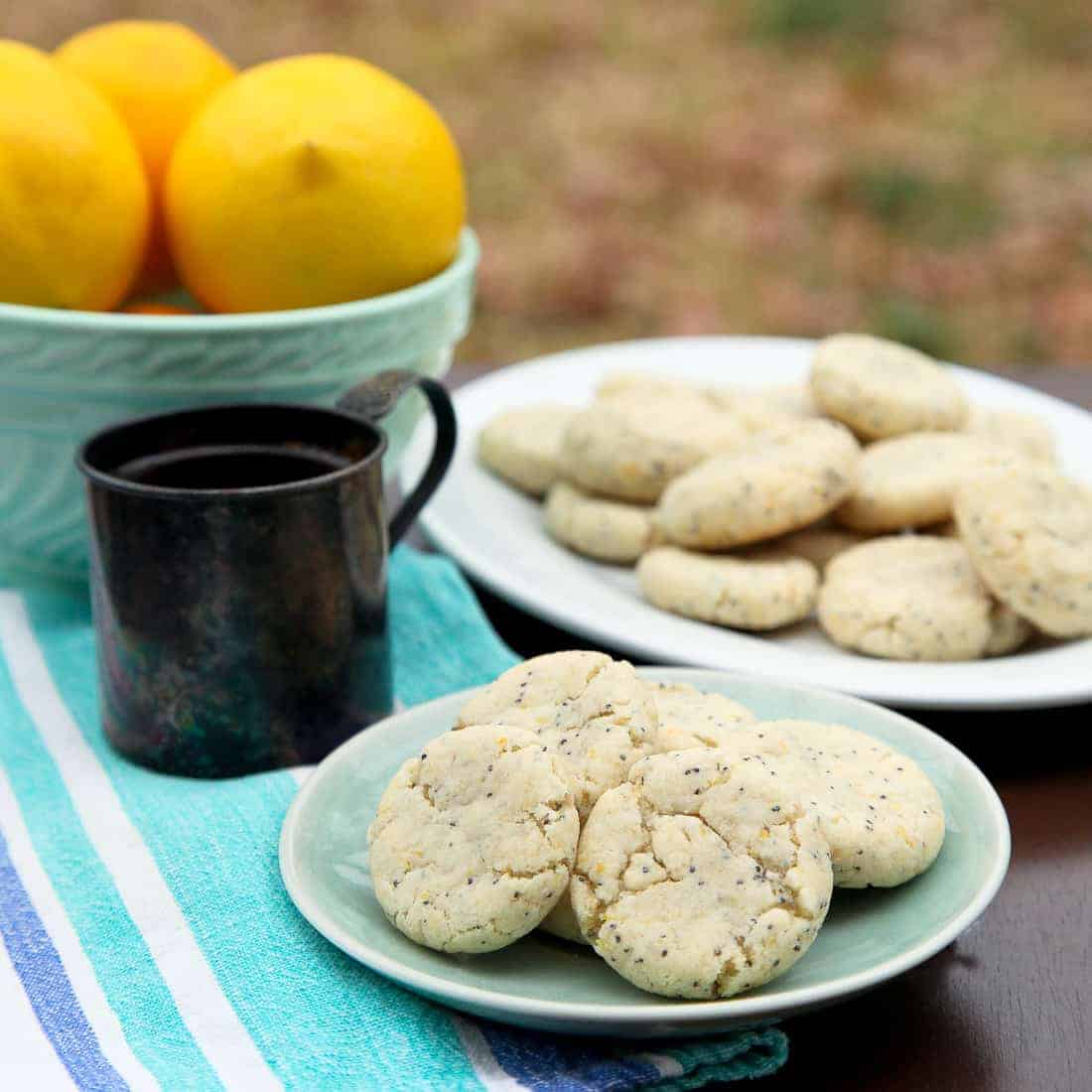 After spending all day in the cold, the birthday girl deserved a homemade birthday dessert. Lucas's sister Daniela and I set out to find the perfect recipe - one that satisfied the sweet tooth, without packing in loads of butter and cream. Of course, butter is what makes cookies shine, and, as I said before, I respect cookies too much to replace butter, but what I am willing to do is find a way to reduce the butter a smidge. In the name of the wedding we all wanted a light treat. Something healthy without appearing or tasting healthy. These morsels do just that - they're soft, chewy, and burst with tart lemon flavor. What's more, with only a fraction of the butter as normal recipes, they weigh in at only 60 calories each. Only a few seconds after serving his mama a couple of cookies, she sweetly held out her empty plate, "can I have another?" Needless to say, by the time we left Texas two days later, the entire batch had disappeared.
Skinny lemon poppy seed cookies
Makes about 3 dozen
1¾ cups all-purpose flour
½ teaspoon baking powder
½ teaspoon cream of tartar
¼ teaspoon salt
1½ tablespoons poppy seeds
1 cup sugar
4 tablespoons butter, room temperature
1 egg
1 tablespoon honey
3 tablespoon grated lemon zest
3 teaspoons fresh lemon juice
Sift together the flour, baking powder, cream of tartar, salt, and poppy seeds.
In the bowl of a stand mixer (or a medium mixing bowl) beat the butter and sugar on medium-high speed until light and fluffy.
Add the egg, honey, lemon zest, and lemon juice to the butter and sugar mixture. Beat on medium speed until just combined.
With the mixer on medium-low speed, slowly add the flour mixture in parts, and mix until just combined.
Cover with plastic and refrigerate for 30 minutes.
Preheat the oven to 375ºF.
Scoop out tablespoon-sized balls of dough and place them about 2 inches apart on a parchment lined baking sheet (or non stick baking sheet).
Bake for 10-12 minutes, until the top of the cookies begins to crack.
Remove from the oven, and with a flat spatula, press the cookies down flat. Let cool about 10 minutes before serving.