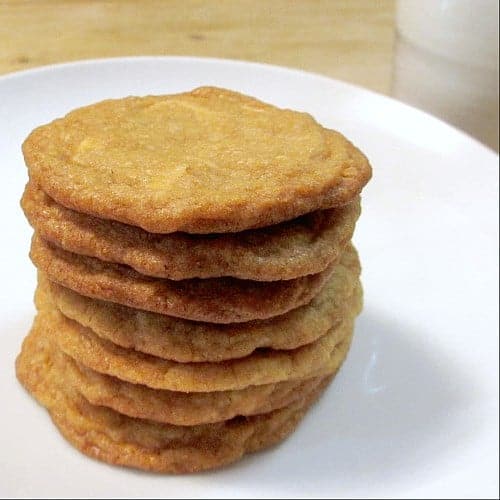 I like my cookies thin, moist, and chewy. I've experimented with different chocolate chip cookie recipes over the years, but always wind up back at my mom's trusty formula. It is, hands down, the best thin, moist, and chewy essential cookie you'll ever eat; it's a proven fact. Corey and I did our 4th grade science fair project on what happens to chocolate chip cookies when you eliminate or substitute ingredient x with ingredient y. I don't remember our findings, but I hypothesize we didn't mind taste-testing each iteration.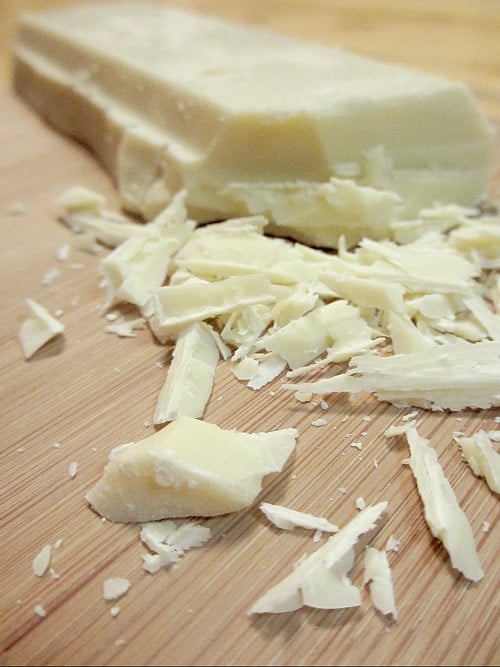 As a sweet addict, I need dessert almost every night. I think this desire harks back to my childhood when dessert represented a reward for finishing my dinner (and Mom, if you're reading, I give you credit for cultivating my sweet tooth by always having something sugary on hand to feed these cravings). Tonight was definitely a dessert night (it actually doesn't matter what day it is, I can always justify dessert: it's raining, I finished my paper, I ran today, it's Friday, I deserve it, it's January (?)). Heading into the market for some ginger beer tonight, Lucas could tell it was a dessert night even though our cupboards were bare. He surprised me with a chunk of white chocolate. He knows me so well.
First, I must tell you, despite having a hyperactive sweet tooth, I am not a fan of chocolate. It took about 18 years for my mom to come to terms with this fact; Santa filled my stocking to the brim with chocolatey candies and the Easter Bunny stuffed my basket with chocolate filled eggs. Looking back, it's highly probable my mom purposefully ignored my lack of love for chocolate because it meant she inherited these treats.
White chocolate doesn't fall into this category. Typically,  I eliminate the chocolate chips all together when I make this recipe, and call them just plain cookies. Sometimes I add pieces of chopped up twix bars because caramel is heaven, and I always have them on hand from my couponing exploits. This time, I  got to use shaved white chocolate chunks because my boyfriend is so thoughtful. And, to ensure I'll never be caught on a dessert night with barren cupboards again, I made an entire 4 ½  dozen batch of cookie dough, but only baked a sheet of ten cookies. The rest of the dough got rolled up in a Ziploc bag and frozen for future emergencies.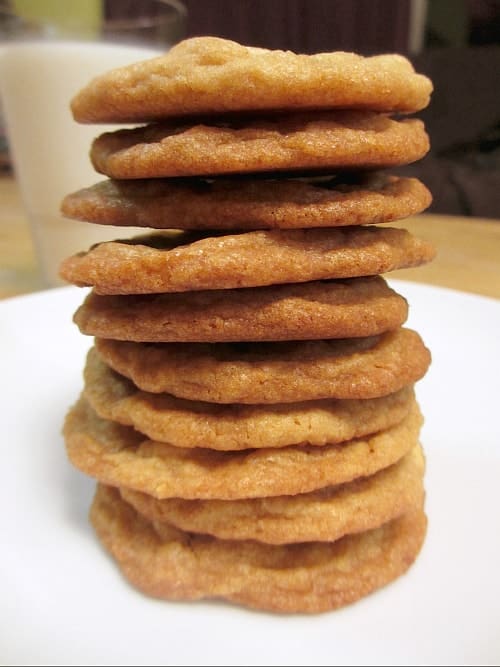 Shaved white chocolate chunk cookies
8 ounces of unsalted butter, softened in the microwave for 20 seconds
1 tablespoon pure vanilla extract
2 eggs
1 cup dark brown sugar
¾ cup sugar
2 ½  cups flour
¾ teaspoon baking soda
¾ teaspoon salt
Shaved white chocolate chunks, to taste (or your favorite cookie additive: butterscotch chips, oatmeal, chocolate chips, twix bars, m&m's, etc.)
Preheat oven to 350ºF.
Cream together softened butter and sugar using electric mixer. Beat in vanilla and eggs, and stir for 3 to 4 minutes.
Add white chocolate chunks to egg and sugar mixture.
In a separate bowl, whisk together flour, baking soda, and salt.
Add a small bit of flour mixture at at time to the egg and sugar mixture. Mix just until all the flour has been absorbed (do not mix too much or the cookies will be tough).
Drop dough in teaspoon-sized balls on ungreased cookie sheet.
Bake 9 to 11 minutes or until the cookies just start turning golden brown.
Remove cookies from cookie sheet with spatula and cool.
Serve with large glass of milk.