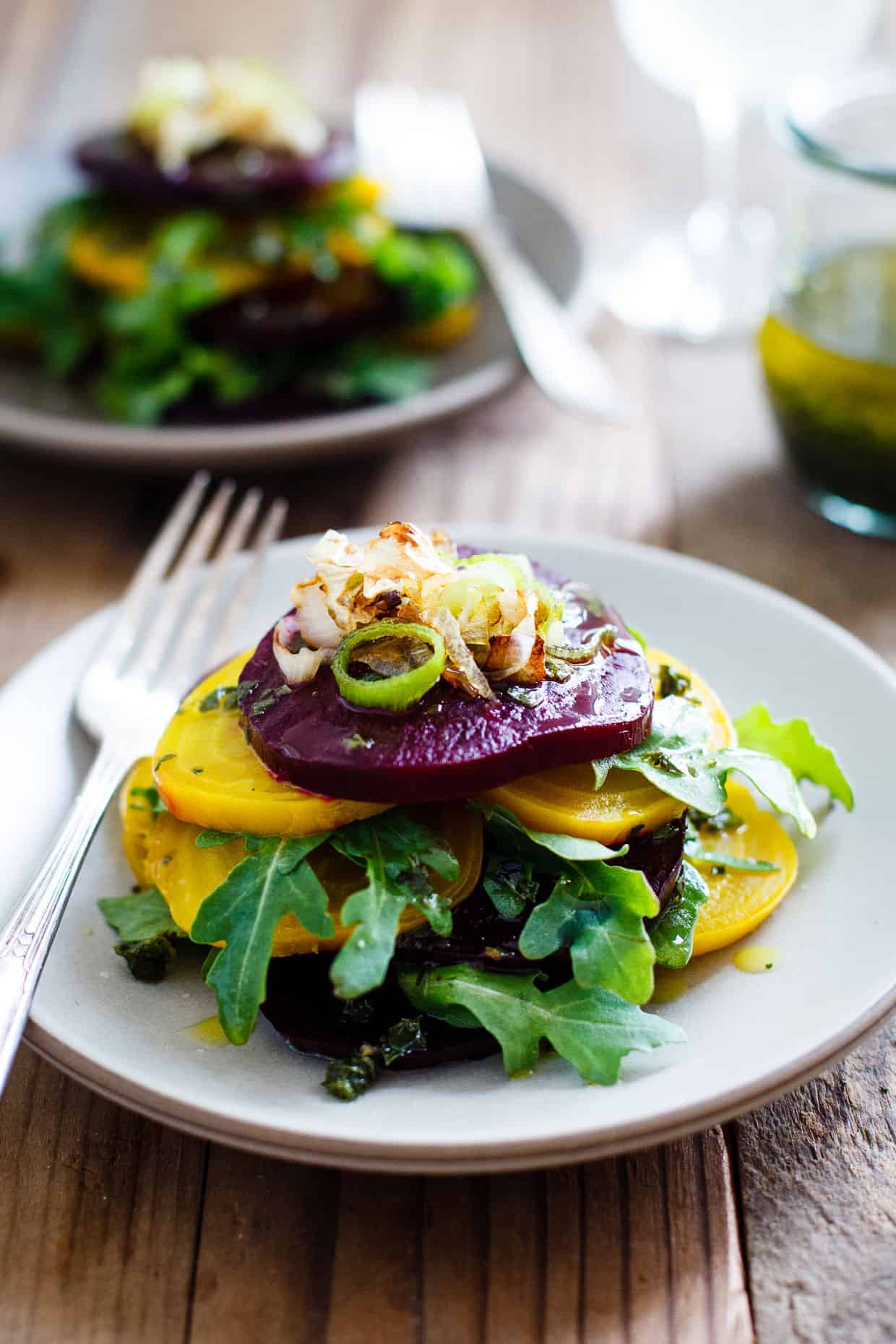 I need to learn to reign in my inner cat lady around non-cat people (Mental note - why am I hanging out with non-cat people?). When people pull out their phones to show off their kids, I match photo-for-photo of my cats. This is how I weed people out. Then I inevitably show up to dinner wearing a cat t-shirt and people wonder if all I do all day is play with cats (they'd be correct).
Amanda from Heartbeet Kitchen is not one of those people. She flew across the country last month for a California visit and the first stop on her list? Cat Town Cafe - where she let me buy said cat t-shirt.
Then back to my house to play with more cats while making this beet salad with herb-infused olive oil.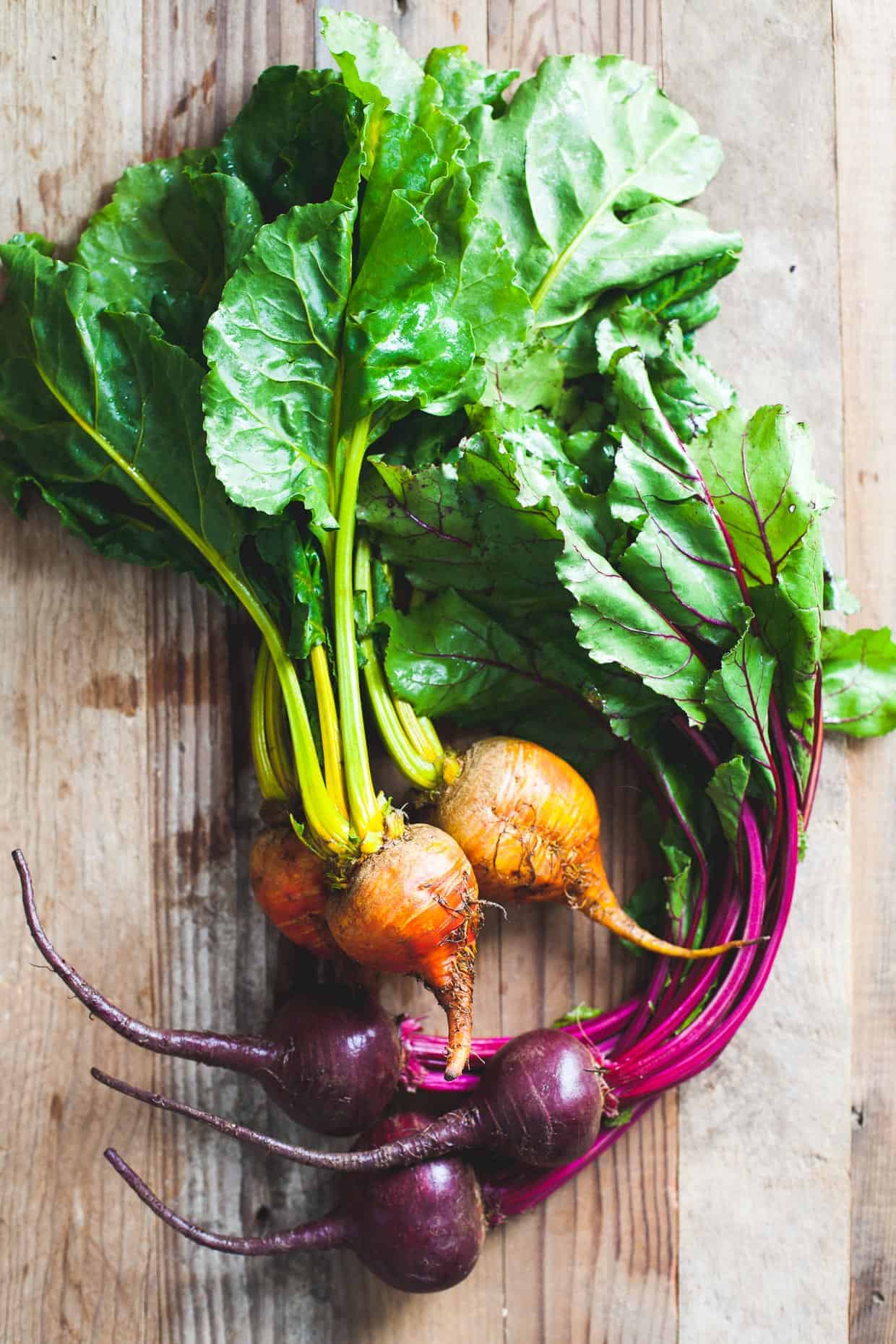 If there are herbs involved, my cats aren't too far away.
Sidenote: The day before my graduation shindig, we got an e-mail from our friends with the subject "cat pics." Inside read "Here are some recent photos of ours" with 12 photos of their cats attached. Where can I collect more friends like these?
If you've been around here awhile, you'll know we've got two cats - a flirtatious sassy tortoiseshell named Aioli who introduces herself to everyone over the age of six and a shy orange guy named Artichoke (Arti) who's afraid of everyone and only lets me pick him up. So when an internet stranger (who's not really a stranger because you've been video chatting online for months) shows up and this timid kitty walks right over to her and lets her hold him for long enough to take some pictures, you know she's magical.
That's Amanda. On a whim one evening, Amanda texted me and Alanna to ask if we were free this random week six months down the line, then just as quickly booked a flight. I've been following Amanda for awhile (and if you aren't - you should be) and am a huge fan of her recipes and photos. And then she showed up on my doorstep and I got to see her magical spirit in person over an epic girls' week.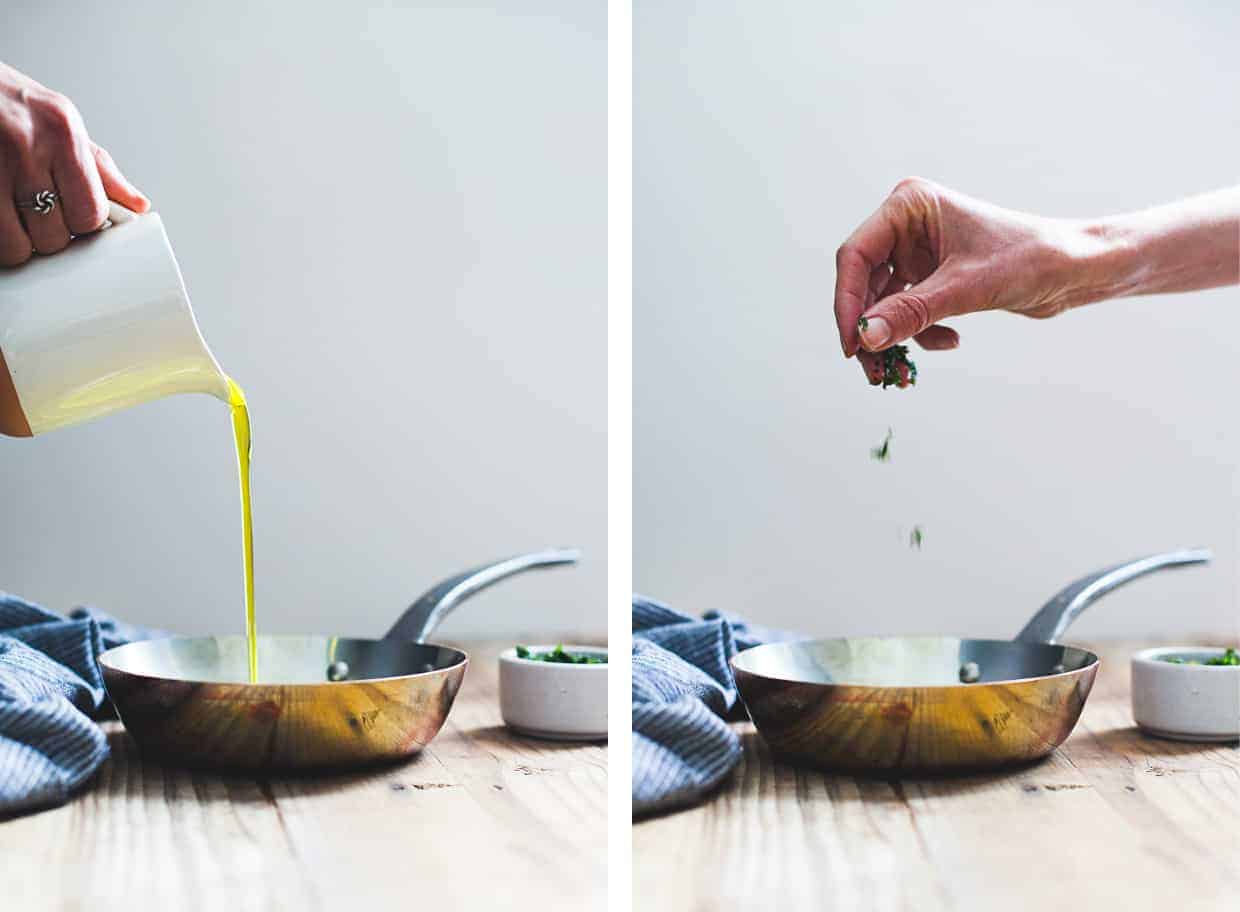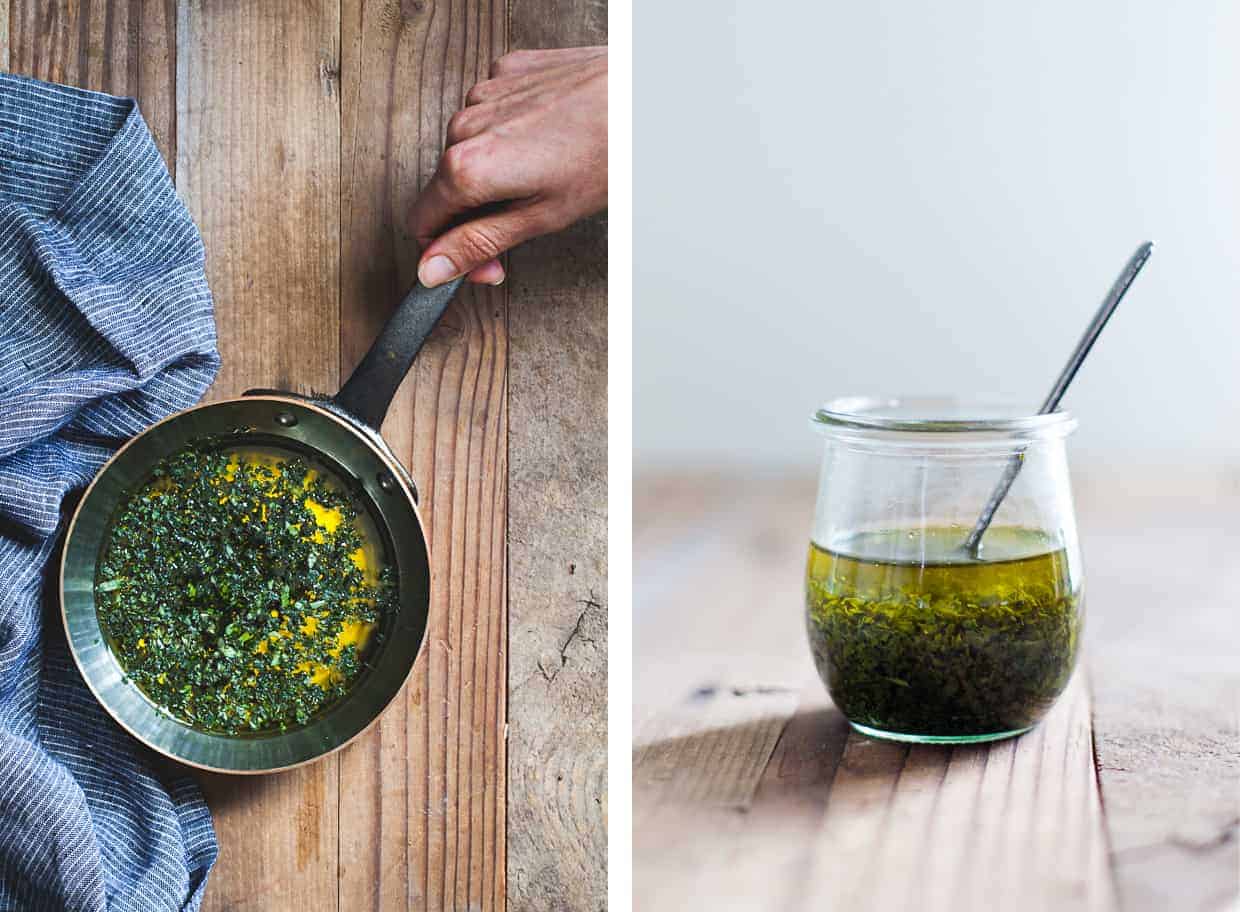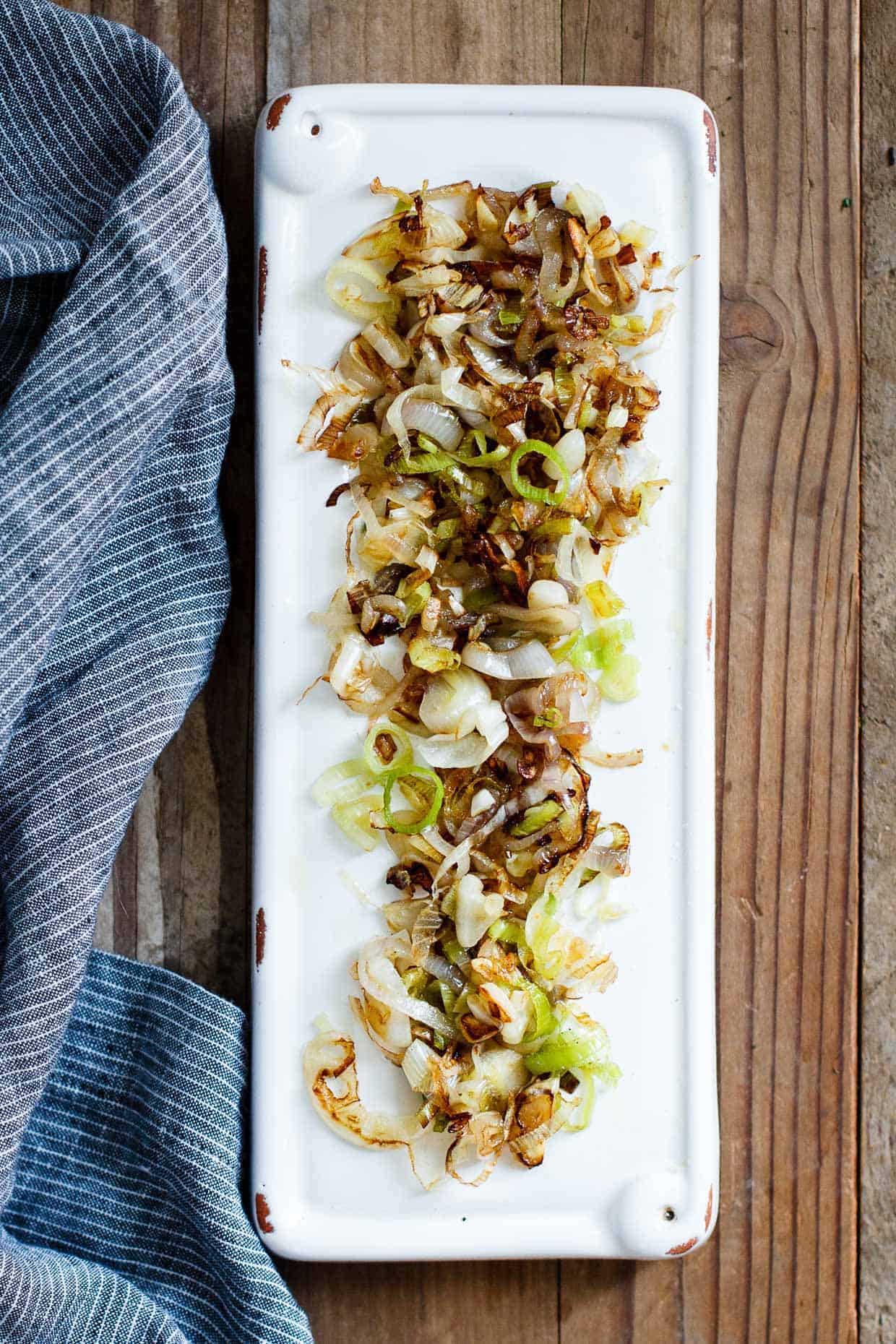 Amanda oozes whimsical creativity. Where some of us have to write down recipes and study cookbooks and revise said recipes before even thinking about going to the market, Amanda lets the ingredients speak to her. We knew we wanted to collaborate in the kitchen and we knew it must involve beets, but it wasn't until we got to the market that the layers came together after taste-testing a few different herb combos. It takes a seasoned cook to infuse flavor into a dish with only the simplest ingredients, and Amanda does so with such ease every time she cooks.
Guys - she even spatchcocked a whole chicken while I stood by eating olives and chopping garlic. Hoping some of that effortless creativity rubs off on me.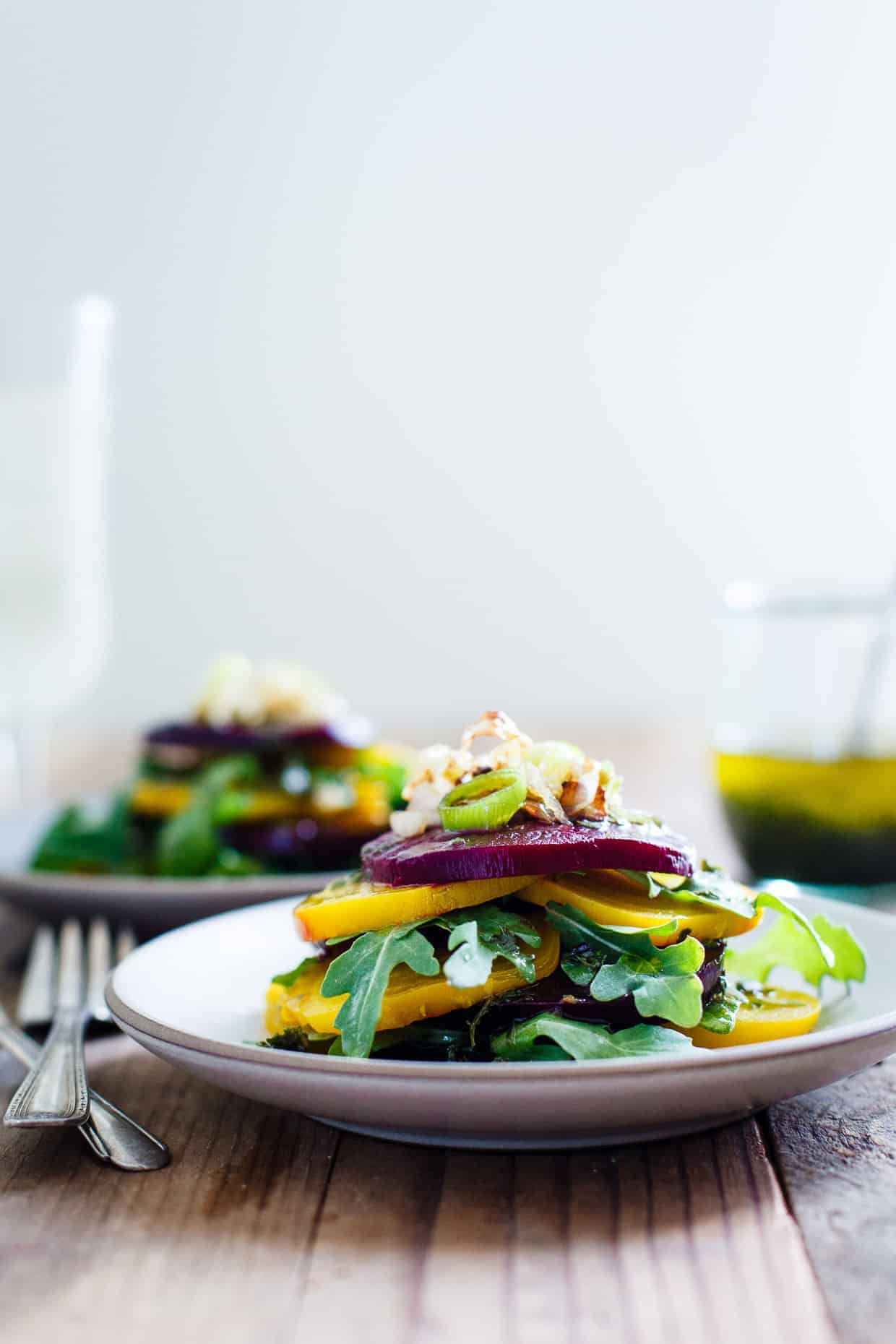 So then there's this salad here. Roasted earthy beets layered with peppery arugula and crispy fried shallots and green garlic all drizzled with a tarragon-basil-infused olive oil. It's simple, but lets each flavor shine as you eat your way through the stack. Insider-tip: It's stellar as is, but some toasted pistachios and a few crumbles of goat cheese pair perfectly with this roasted beet salad.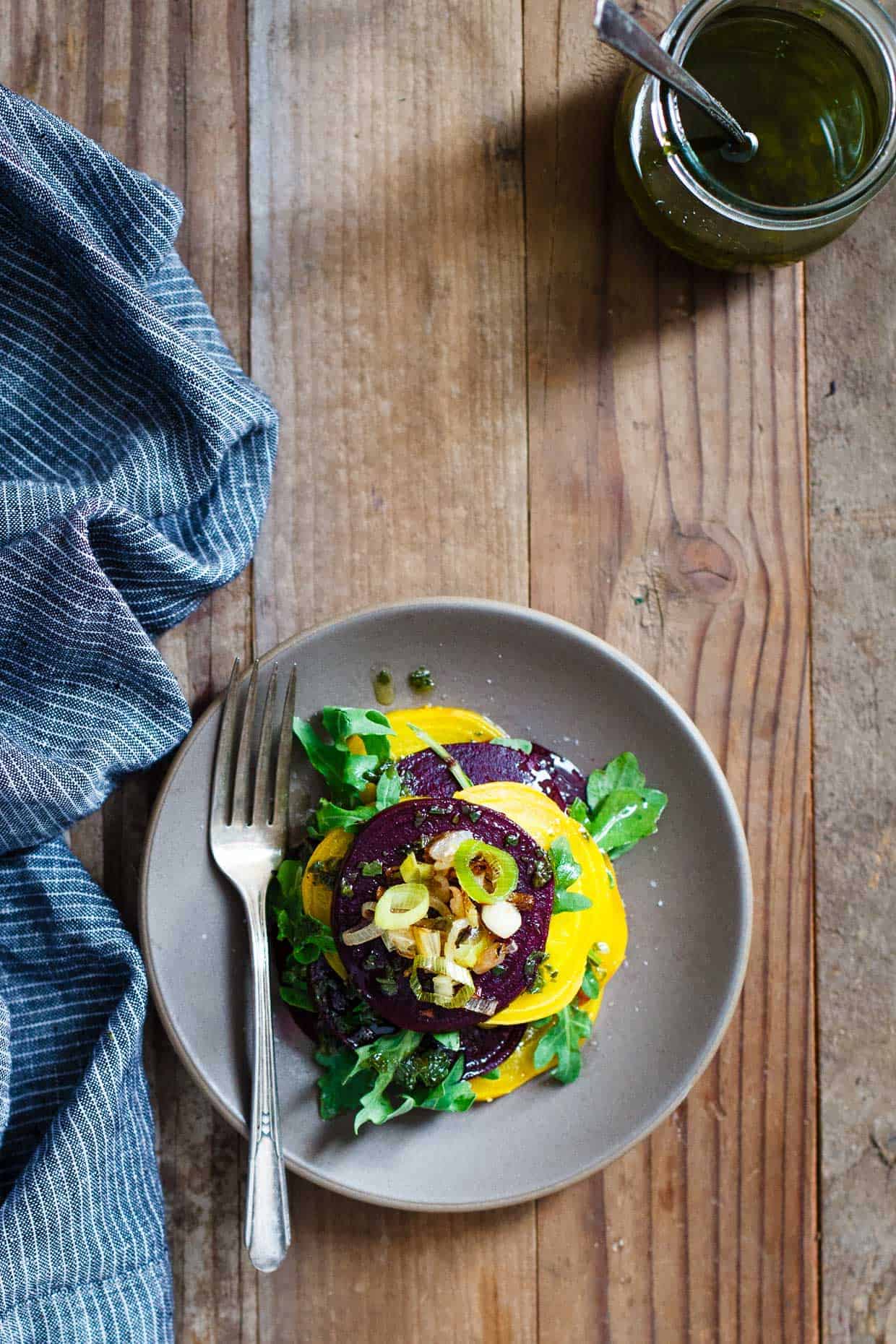 I'm sharing the tarragon-basil olive oil for drizzling on top here and you can find the rest of the salad recipe over on Heartbeet Kitchen.
Thanks for reading Snixy Kitchen! To stay up on what's coming out of my kitchen, follow me on Facebook, Instagram, Twitter, Bloglovin', or Pinterest, or subscribe via e-mail to get new recipes right to your inbox.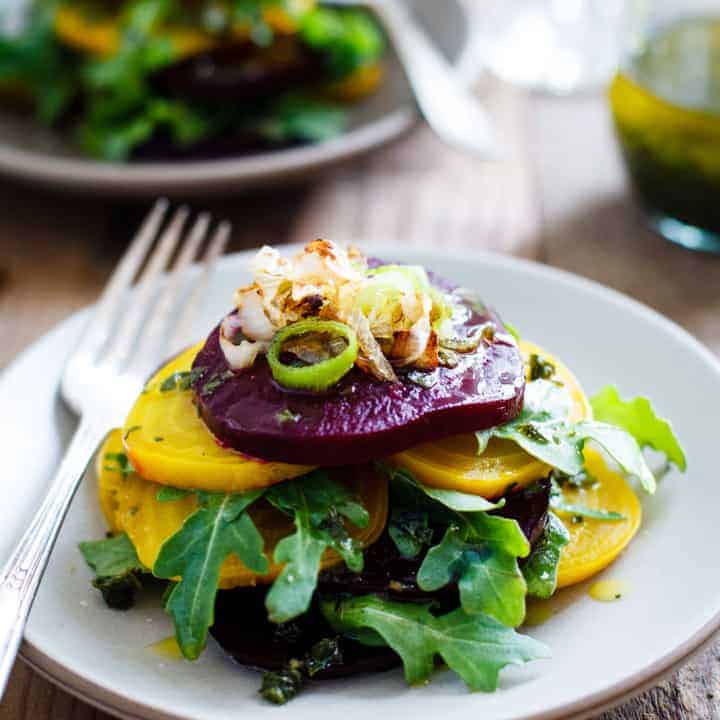 Tarragon-Basil Olive Oil
Yield:
½ cup herbed olive oil
Ingredients
½ cup extra virgin olive oil
3 tablespoons packed basil leaves
2 tablespoons packed tarragon leaves
Pinch of salt
Instructions
Pulse the basil and tarragon in a food processor until fine (or finely chop the herbs by hand).
Combine the herbs, olive oil, and salt in a small pan over medium-low heat. Bring to simmer, then remove from heat and let sit, covered, for 15-20 minutes.
Uncover and let cool.
Drizzle over a roasted beet salad (recipe found on Heartbeet Kitchen) or store, covered, in the refrigerator for up to one week.