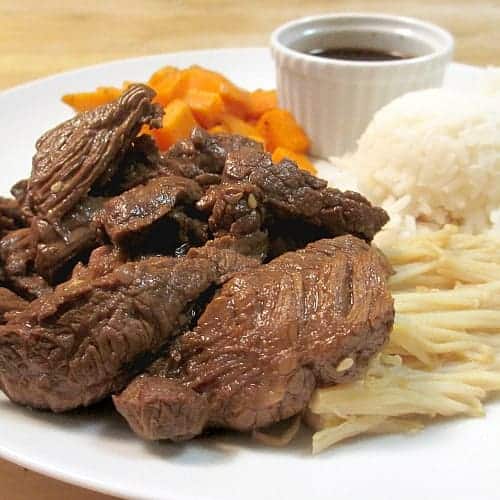 Every time I move to a new city, there's a restaurant I leave behind that I just can't seem to replace. No future restaurant will ever compare. The one that got away when I migrated from LA to Philadelphia in 2007 served selections of meat, seafood, and vegetables with choice marinades to be seared on your very own hibachi grill. Tonight was a tribute to those unforgettable flavors. When faced with the exhaustive selection of mushrooms at The Monterey Market, I only had my eye on one kind tonight: enoki mushrooms, a pleasant reminder of this long lost Japanese BBQ from the mean streets of LA. If you've never had enoki mushrooms before, this is your chance to be wowed (even if you swear up and down that you are anti-mushroom). The long almost noodle-like mushroom is up there on the list of Sarah's favorite foods.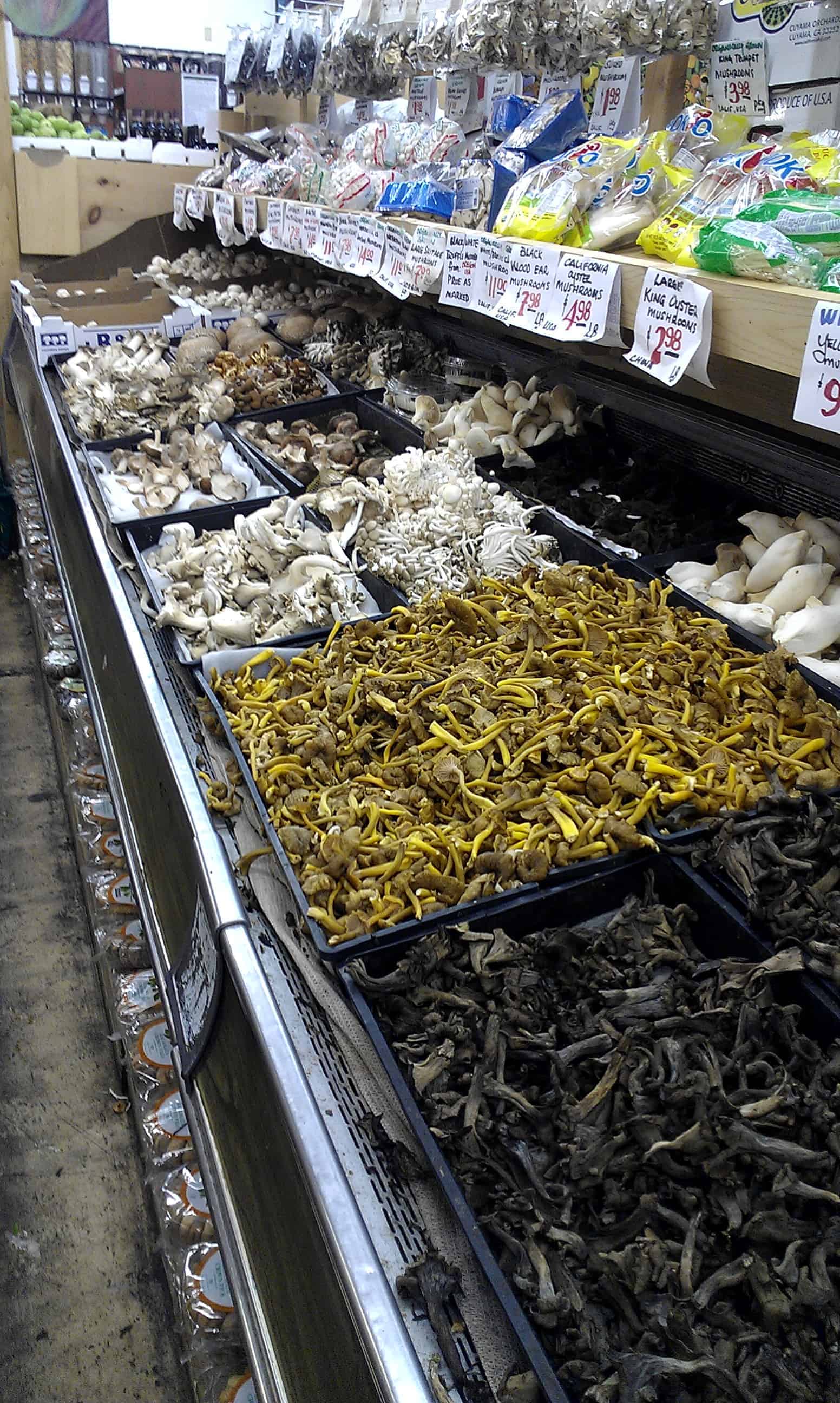 To bring me back to the familiar sweetness of the harami beef with tare sauce that lingers on my palate to this day, I called on the local butcher for advice on cutting and preparing skirt steak. I've never cooked skirt steak before. Come to think of it, I usually put Lucas in charge of all things steak related (after all, he's the one with new fancy grill tools;). The tenderness of the skirt steak paired with the tanginess of a homemade ponzu sauce lived up to expectations; I may have finally found a way of coping with the loss of this beloved restaurant (5 years later...). Served side by side steamed sweet potatoes, enoki mushrooms, and a heaping ball of white rice, this dish leaves me feeling totally satisfied - like I've found the key to a secret room.
Ponzu skirt steak
Serves 2
Ponzu sauce (Recipe from Cooking Light)
½ cup low-sodium soy sauce
¼ cup fresh orange juice
2 tablespoons fresh lemon juice
1 tablespoon water
1 tablespoon mirin (sweet rice wine)
Dash of crushed red pepper
Whisk together all ingredients in a small mixing bowl.
Reserve half in dipping bowls.
Use other half to marinate skirt steak
Skirt steak
¾ pound skirt steak
½ cup ponzu sauce (above)
1 teaspoon sesame seeds
Freeze steak for an hour to make it easier to slice. With a sharp knife, slice skirt steak into 1-inch wide slices perpendicular to the grain. Cut slices into 2-inch long strips. Thin the strips by halving them lengthwise.
Marinate in ponzu sauce and sesame seeds for at least 20 minutes.
Heat cast iron skillet on medium high heat. Cook steak strips for 1 ½ minutes on each side. Remove from heat.
Serve with remaining ponzu as a dipping sauce, and steamed white rice, enoki mushrooms, and sweet potatoes (optional).
Steamed enoki mushrooms and sweet poatoes
1 package of enoki mushrooms, bottom inch trimmed and discarded
2 sweet potatoes, chopped into ½-inch cubes
3 teaspoons of butter, chopped into small chunks
Kosher salt and freshly ground black pepper, to taste
Preheat oven to 400°F.
Rip three 8-inch wide pieces of foil.
Lay enoki mushrooms on one piece of foil. Split chopped sweet potatoes among other two pieces. Add 1 teaspoon of butter, salt and pepper to each. Fold foil over to make a pouch and cinch all edges to keep steam from escaping.
Lay foil pouches on baking sheet and bake for 15 minutes, turning pouches halfway through.
Serve with ponzu skirt steak and steamed white rice.